Discover
The Melodrama Podcast
Claim Ownership
On this episode we cover a few different topics from the lost art of the "fine voice" to hating ass neighbors. The beauty of this conversation is that all topics fall under the auspice of choice. Choose wisely and press play.Thanks for listening.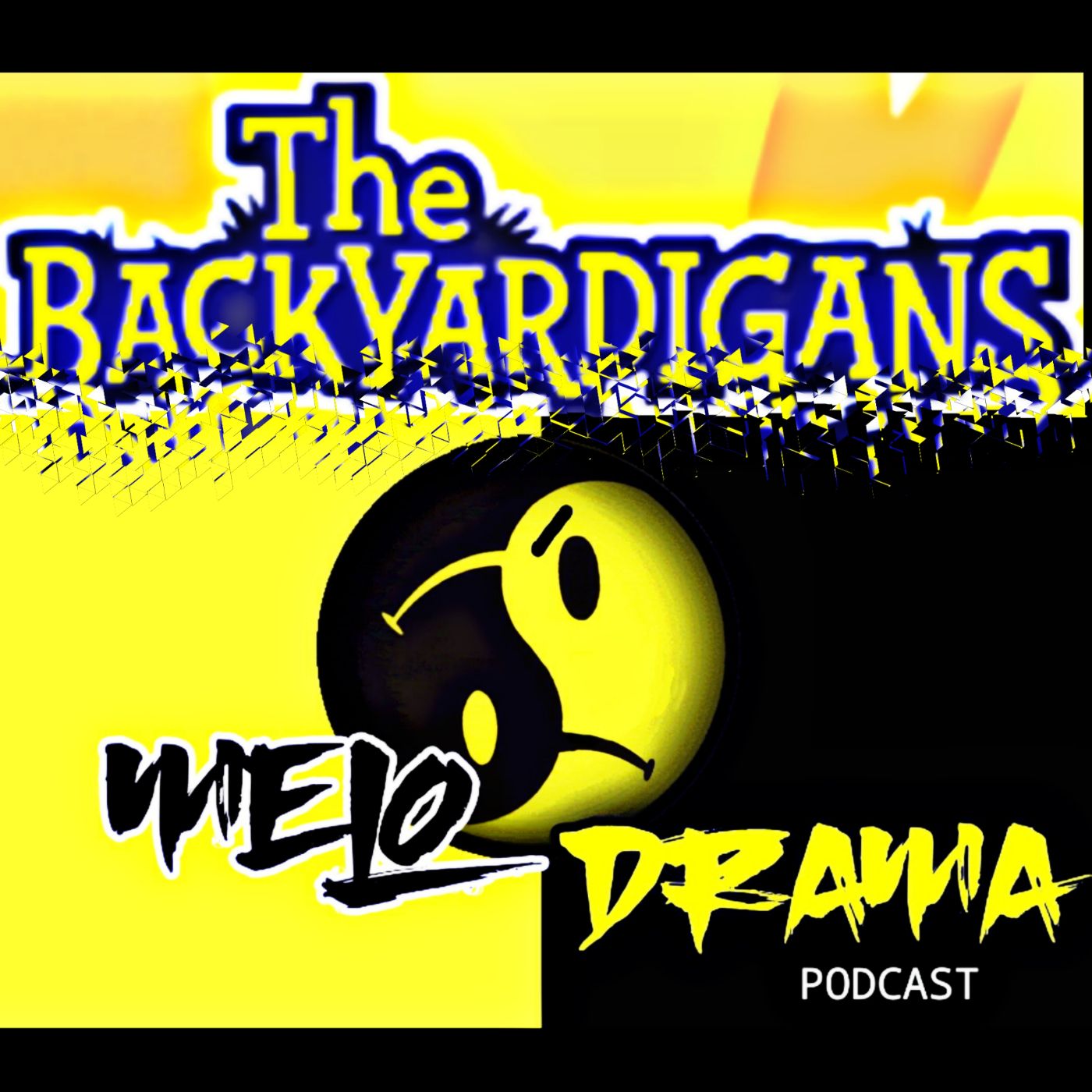 SZN2EP20: Backyardigans
2021-09-0801:27:54
On this episode, we record in the lavish quarters of Chateau Backyard. Over a smooth bottle of Japanese whiskey, JG & SPEAK let the conversation flow. We are supposed to mention Drake and Kanye so there you go. JG is reportedly listening to their respective projects now. Tune in as we talk about authenticity in real life and social media and more.Thanks for listening.
On this episode we talk about folks freaking in their van for Jesus as well as the Lox #verzuz DipSet battle. We also discussed the Nas album and our concern that we were hearing a different album than everyone else on our respective timelines. We then talk about how folks on social media will argue about everything from water to COVID. The pod ends with some REAL talk about the pandemic and how we continue to navigate it. Thank you for listening.P.S. - We know that there isn't an episode 18. We do whatever we want.
On this episode we talked about Black-owned businesses and the Milwaukee Bucks. Then we talk about whatever we talked about a bunch of shit we had no intentions talking about. LOL. Lastly, we talk hip-hop and pay homage to the legendary Biz Markie.Thanks for listening.
We REALLY REALLY back now! The whole crew is in the same space since the first time since the global pandemic. On this episode we talk about SPEAK rocking pink, childhood memories and then the drama starts. JG delves into his issue with The City and how they're dropping the ball. We have a ton of laughs in between.Thank you for your support.
This show is dedicated to Dima on the 28's & 29's who always makes us sound so good. On this episode we talk about the Milwaukee Bucks making it to the NBA Finals for the first time since 1974. From there we venture off into the hypocrisy of the Olympics hating on Sha'Carri Robinson, why Pac would have grown out of his role in hip-hop and more. Thanks for rocking with us!
Yeerrrrrrr!!! On this episode, SPEAK's internet issues lead us down a "Black Hole," to a conversation about freedom and a lack theirof. Welcome to 'Zeroes & Ones.'Thanks for listening.
This episode is sponsored by the Love & Lites (SPEAK, JG, Dima & Trip). This go round we talk about the Bucks winning their first round series, enjoying life, and how certain shit, you just don't do. We also naturally navigate to fatherhood and what that looks like for us today.Thanks for listening.
On this episode we talk about a French restaurant in Atlanta turning away Atlanta Hawk legend (who was born in France) Dominique Wilkins. From there we segue tothe discussion of Kwame Brown verzuz Stephen Jackson and Matt Barnes. Lastly, it leads to a legendary discussion of how someone has been hiding from JG for years now. Thanks for listening.
Soooo... We didn't forget that we had a podcast. We were letting life be life. WhatsNeva, on this episode we touch base with each other on how life has been since our time away. We also delve into the art of social media-ing, to vax or not to vax and more. Oh, and SPEAK can't cook, but we had a great plant-based argument before, during and after the pod. Thanks for listening.
This week we discuss the emphasis of validation in the social media space. We also go down memory lane paying homage to the Legendary DMX. Lastly, SPEAK has to eat crow and walk back his take on the barbershop experience.Thanks for listening.
On this episode we start with a blank canvas and go from talking about life at 50 to many other random things that have no rhyme or reason. We did manage to agree that if we blow up, everyone gets 25 cent.Thanks.
On this episode JG brings us the March Madness as he chimes in from Indiana. We go from discussing wind energy to who's going to ghost write for Ice Cube and land on caping for capon!Thanks for listening.
On this episode we do a Re-recap of Coming to America as we were interested in JG's take. This led us to a conversation as to why Evander Holyfield is the MC Hammer of Boxing among other things. Also, Rick Ross is brilliant! Somewhere we start talking about censorship and comedy. Lastly, the pod ends mid-JG rant. Kick back, put your feet up and sneeze your coffee like us!Thanks for listening.
On this episode we talk about the all-star weekend. The drama comes when we discuss dispelling the myth "happy wife, happy life."Thanks for listening.
On this episode we tap in by having a full discussion about what our lives would be life if we conquered all of our fears. We also have a ton of random laughs along the way. Thanks for listening!
On this episode we talk about humanity and how generational health is just as important as generational wealth. Tune in for the other magnificent detours that we go on throughout the podcast as well.Thanks for checking us out!
On this episode we explore the train of thought. This conversation is wrapped in several mini topics that you can listen in for.Thanks for listening.
On this episode we journey down the rode of recapping the capitol drama and how it is related to both Clubhouse and how that is related to Black Box. NOT that "box" LOL
Welcome to Season 2 of The Melodrama Podcast. On this episode we talk about the low budget stage play that happened at the Capitol. This lead us to another layer that you'll have to listen in for.Thanks!The Melodrama Podcast
United States