Discover
Chronicles of the Essence Guard
Claim Ownership
Chronicles of the Essence Guard
Author: Eric J Cockrell & Chuck Pineau
Subscribed: 23
Played: 539
© 2022 Chronicles of the Essence Guard
Description
Whether the Essence is an element that can manipulate time or the Essence is the source of time itself remains uncertain. Be that as it may, its power has omnipotent potential that demands shielding it from evil a necessity. The Essence Guard is that shield, and these are the Chronicles of the Essence Guard.
The events of 1995 shook the Edmund family and were the catalyst for this Essence House story. In this special episode, we've weaved all of the scenes from that year into one supersized, 75-minute episode. Give it a listen to see what connections you might have missed, and stick around until the end to hear a never-before-heard scene!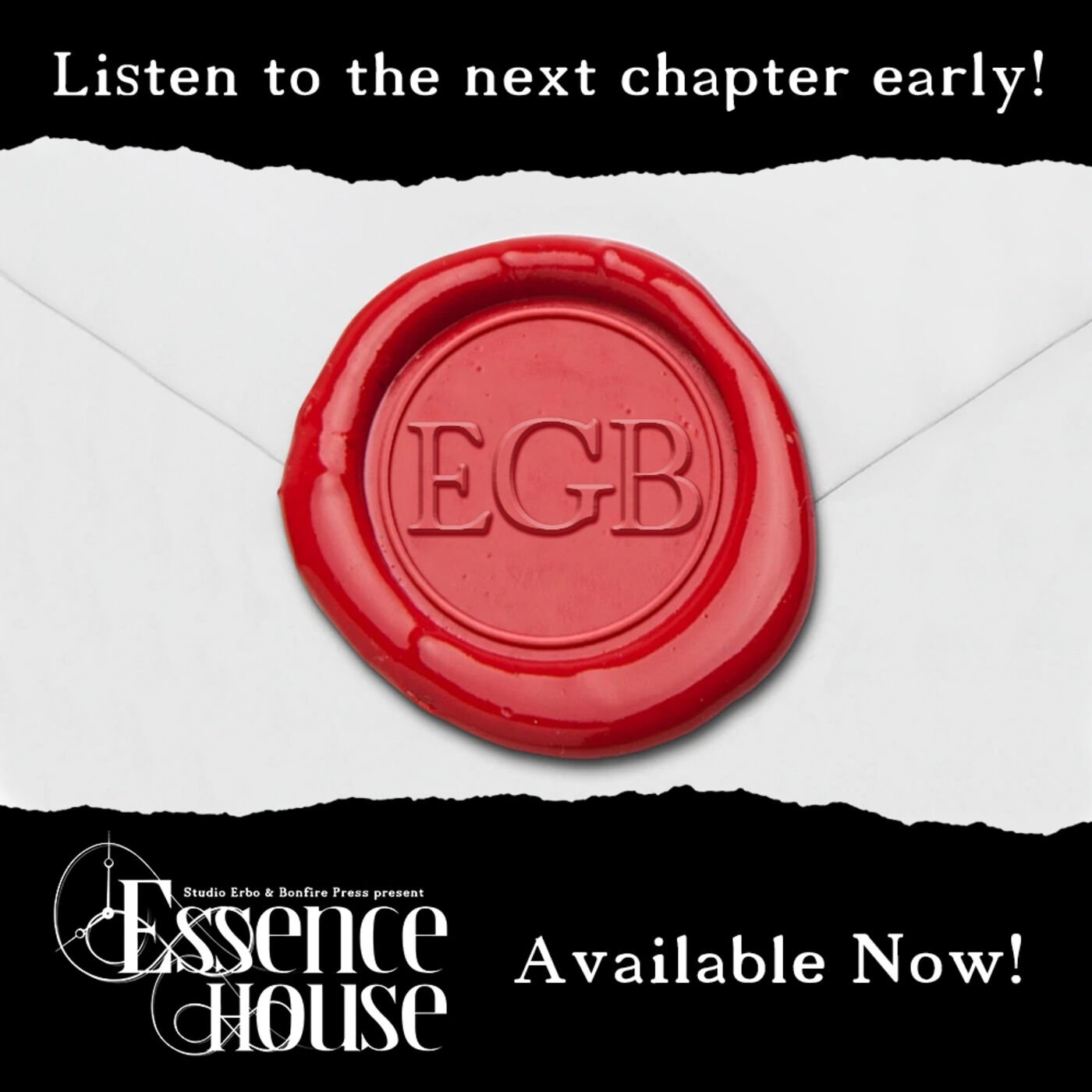 Our big summer bonus story is here! Learn the history behind EGB, and how he came to be of service to the Essence House in this shocking and touching new story.
As Tim arrives to his first day on the job, on his birthday and New Years Day, he discovers that almost nothing is as it seems.
Tim finds Tristain and they discover that not all is as they thought it was.
Tristain unloads some heavy truths about Essence House on Tim. Some truths Tim is not ready to deal with.
Tim and Tristan have departed, but their journey doesn't go as expected.
The displaced pair have been in 1995 for weeks with Tim in a coma. A desperate Tristan finds an ally in a friendly acquaintance. Will they find a way out of this situation? And what exactly are they returning to?
Tim and Tristan retreat to visit with family and gather information about their family and the Essence House.
Tim takes a dangerous gamble to get some answers.
Barnabus reveals more about the Essence to Tim and Tristan, as Tim makes a revelation of his own.
A tragic event befalls Essence House that will have ramifications for all of time.
Things turn upside down really quickly for Team Edmund as the first season concludes.
Essence House - The aftermath of the battle at Essence Corners leaves the Essence Guard in a state of disarray.
Tim is out of the frying pan and into the fire, or make that firing squad, as his situation goes beyond dire. As he begins to take charge of his own destiny a new ally emerges with some unexpected knowledge.
As Tristan makes progress in his recovery, trust in an old ally is lost and new allies arrive.
Team Edmund regroups to make a plan to find Tim. Are they being led directly to the belly of the beast?
Things go from bad to worse as Tim and Alistair evade their captors and find allies in the Essence Guard of 1944.
Unsure of where or when they are, Tim and company have to combat the soldiers currently after them while dealing with injuries. Tim comes to grips with what he has to do in the past while Roland and Ailinn prepare for the fallout.
Greta Sorenson returns to her home at the Musée du Essence to find she's had visitors. As she navigates some complications on the homefront she receives an unexpected phone call from the newly returned Tim Edmund.
Tim and Barnabas have a serious conversation about the future of the Essence Guard. A funeral brings the family together to confront their enemy and discover what is in store for them.
United States