Discover
Recycled Idaho
Claim Ownership
Author: Recycled Media
Subscribed: 5
Played: 4
© Copyright Recycled Media
Description
Two recycling industry Veterans Brett Ekart and Nick Snyder explore Idaho businesses and organizations that are PUTTIN' IN THE WORK to keep Idaho environmentally and economically viable at the same time.....take a listen to how these entrepreneurs, business owners, and operators are making things happen in the great State of Idaho!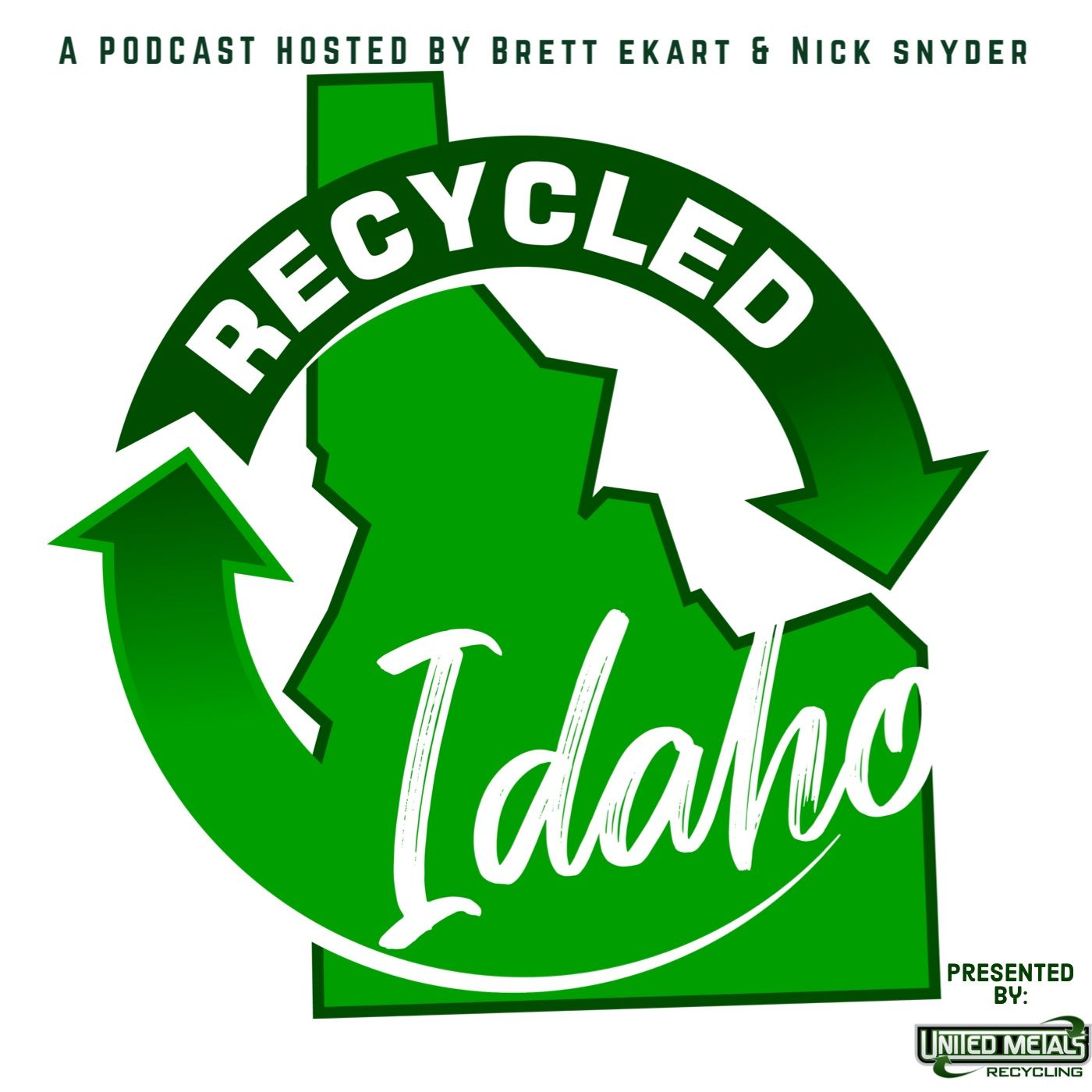 Copper is on its way to five dollars when will it get there is the question.
Tune in for this week's metals market update with Nick and Brett!
Will Copper hit and stay above $4.50 ? Listen to us every week and find out. Make sure to watch the YouTube video! https://youtu.be/nXeJoVZAqHM
Tune in this week where Nick and Brett talk about how the market's doing mid-April, and make sure to subscribe to hear each week's episode!
Some Mondays the markets are in the red. Let's see if they recover by next weeks Metal Monday. Follow us and share with your friends.
We are officially into the second quarter of 2021. As expected the ferrous markets have dipped around 20 dollars and Copper has a strong recovery for the day. Overall the first quarter of 2021 was a good one for the metal markets and we are hoping the second quarter can continue that trend. Make sure to subscribe to our channel so you don't miss an update.
Take a listen as Nick talks with Brett and Adam about family business and how it's intertwined with the scrap industry.
Check out how John Schiff went from looking for one item for Simplot to starting his own business. He is a true recycler and entrepreneur and keep your eyes out for boots on the ground portion.
Last Metal Monday of the quarter.... as we close out March we are seeing a downward correction on all markets.. hopefully we see a rebound soon. Nick and Brett still feel like there is much more upside to be had on all commodities for the remainder of 2021.
Take a listen how some of our panel found their way into working in the Scrap Industry.
Take a listen as Brett and Nick discuss the ever changing Metals Markets... In this episode they believe that Ferrous (Iron) Scrap will be coming down in April... Nickel and Lead have both had a downward trend the last few weeks, while Aluminum and Copper are holding strong.
We have a special guest Eddie Orensten from Alliance Steel on discussing if we're in a super cycle or if things will go back down. Take a listen and share with your friends.
Nick and other scrap guys and gals discuss culture in a scrapyard.
March Ferrous is officially set and we almost got back what was taken away in February. Nickel has been getting adjusted down and it feels like Copper has hit its new bottom. Stay tuned every week to see our newest updates.
Nick and other scrap guys and gals discuss culture in a scrapyard.
The way we recycle copper has changed forever. Take a listen on how David Hughes and Copper Reclaim are changing the game.
Copper has cooled off, however the non-ferrous markets continue to be strong especially nickel. PGM's adjusted down on Friday but have been recovering this Monday. Ferrous scrap pricing is expected to be up this March and we will know how much on the next Metal Monday.
Nick and other scrap guys and gals discuss culture in a scrapyard.
Last Monday in February and things are still going crazy. Brett and Nick anticipate ferrous markets to be up in March and they discuss how sometimes when markets go up this fast sometimes it doesn't translate to up pricing immediately. Remember, don't celebrate your wins too much and don't dwell on your losses for too long. Stay Scrappy
In this new series Nick and a panel of scrap guys and gals throughout the nation discuss different topics effecting the scrap industry.
United States