Discover
The Boiler Room
Claim Ownership
The Boiler Room
Author: The Boiler Room
Subscribed: 10
Played: 139
© Copyright The Boiler Room
Description
The Boiler Room is presented by Project 56. In 1776, fifty six brave men came together to sign the Declaration of independence. Project 56 aims to teach American's the original intent these fifty six men founded America upon. The Boiler Room features heated, passionate and logical political conservation modeled around this question; How would American foundational intent impact modern politics? Join Russ Fine, Rob North and Tyler Scott as they discuss important political issues facing America.
The Boiler Room Presented By Project 56. Be sure to subscribe to us at www.project56.org. On this episode Russ Fine discusses how the elite ruling class in America, aslo known as the swamp or establishment, controls every aspect of your life. He also discusses the MAKE PENNSYLVANIA GREAT AGAIN initiative and how all states can benefit from this sort of program. He has a climate gate update and more!
The Boiler Room presented by Project 56. Subscribe to our website at project56.org and help us conserve our constitutional republic. Join Russ Fine for another important episode as he discusses:America lost THE voice of American conservatism, Rush Limbaugh. RIP. We paid tribute to Americas Anchorman. This episode is one of our more important episodes. We have clear evidence as to how this election was sabotaged by the left. Time magazine wrote an article bragging about the lefts "Shadow Campaign", which is also known electioneering, and its not lawful. We lay out the evidence. We have an eye-opening discussion with Republican Gubernatorial Candidate and current Montgomery County Pennsylvania Commissioner Joe Gale regarding the 2020 election here in Pennsylvania. You must listen to this discussion if we want to secure future elections. It is cold and snowy all over the United States. The southwest power grid isn't prepared for blustery, cold winters. Why would they be? According to the left, winter shouldn't exist due to catastrophic man made global warming. Yet, here we sit with another brutally cold winter in North America. So we decided to bring our weekly Climate Gate News Update out of retirement. Plus more.
On this episode...This week is the unconstitutional impeachment of President Trump. The verdict is obvious, he will not be convicted, but the motive may not be as obvious. This impeachment trial is a communist show trial and America's first glimpse at what happens when people stand up to communism. We discuss past communist show trials and how the American left is emulating this type of extreme propaganda.The 800 plus people who breached the US Capitol on January 6th are speaking out. What they are saying makes absolutely no sense. We talk about it. Plus much more!
On this episode:We discuss our open letter to the Comrades in the Democrat party.Marjorie Taylor Greene a U.S. representative for Georgia's 14th congressional district. Has come under fire for past comments. We look at the actual comments and discuss the lefts attempt to use Nazi style tactics to silence all opposition speech.Tom Brady's and his so called "white privilege" is under fire just ahead of the Super Bowl.Black Lives Matter has proposed new school curriculum. We'll take a look at it...spoiler alert...it's more communist indoctrination.Alexandria Ocasio Cortez told a big bald-faced lie. We'll break down the lie and tell you why she did it.Isn't it great to see the return of the elite "Do as I say not as I do" ruling class here in the United States? Oh, it's wonderful...we'll talk about it.Plus much more...
On this episode:Republicans Who Make Deals With American Communists Are Just As Bad As The American Communists. Communists have infiltrated our government and establishment Republicans love to make deals with them. In fact its a very real possibility Republicans created an environment conducive for mail in vote fraud. We will tell you how...Joe Biden admitted he is a dictator...no, he really did...we'll talk about it.The transgender legislation Build. Back. Better illegally signed into legislation via executive orders is a direct attack on women's rights and women empowerment. It's a huge step in the wrong direction for our country. President Trump opens "The Office of The Former President" we'll talk about it and why it's so important. We also revisit our "What should President Trump do Next Survey"...We have a bunch of crazy audio to discuss and more...
America Is Not Dead. There is still hope to conserve our beautiful constitutional republic. We'll explain why and how...Plus more!
The Boiler Room presented by Project 56. On this episode:We have a conversation with Chief national affairs correspondent for The Daily Signal and co-host of "The Right Side of History" podcast, Fred Lucas. Fred is also the author of "Abuse of Power: Inside The Three-Year Campaign to Impeach Donald Trump." For the last four years Democrats have abused their power. Unconstitutional impeachment impeding the legal operation of the executive branch of our government through endless, frivolous investigations, massive baseless conspiracy theories around the accusation that white cops are systematically racist, gunning down innocent black men which created unprecedented racial divides and incited violent, destructive riots around our country. It goes beyond all that...The Democrat party is using their uncapped power to control corporate media, social media and big tech oligarchs - which In turn controls the way many Americans think. We tell you how they are doing it and why they are doing it. The why part is obvious but the how part might not be so obvious. Also, We have some crazy COVID news that came out this week. Plus, we revisit our election fraud survey and a whole bunch more.We want to hear from you! Call our Brave 56 Hotline and leave a message we will play it on air! 1-833-BRAVE56 or 1-833-272-8356 or EMAIL US PROJECT564LIBERTY@GMAIL.COM WITH YOUR MESSAGE FOR AMERICA.
Join Russ Fine and Rob North for maybe the most important episode of The Boiler Room ever recorded. They discuss the impact of the events that unfolded at the Capitol on January 6, 2020. What happened at the Capitol is unprecedented in US history and it needs to be discussed. They will also have a breakdown of COVID Crisis news. You might be surprised who they think the most important Senator is. Plus much more!
The Boiler Room presented by Project 56. Joe Biden can not be recognized as President of The United States until the mountains of election fraud evidence is properly adjudicated. There are too many irregularities in the 2020 election along with vast amounts of fraud evidence to justify the confirmation of Joe Biden as President. We discuss this plus much more!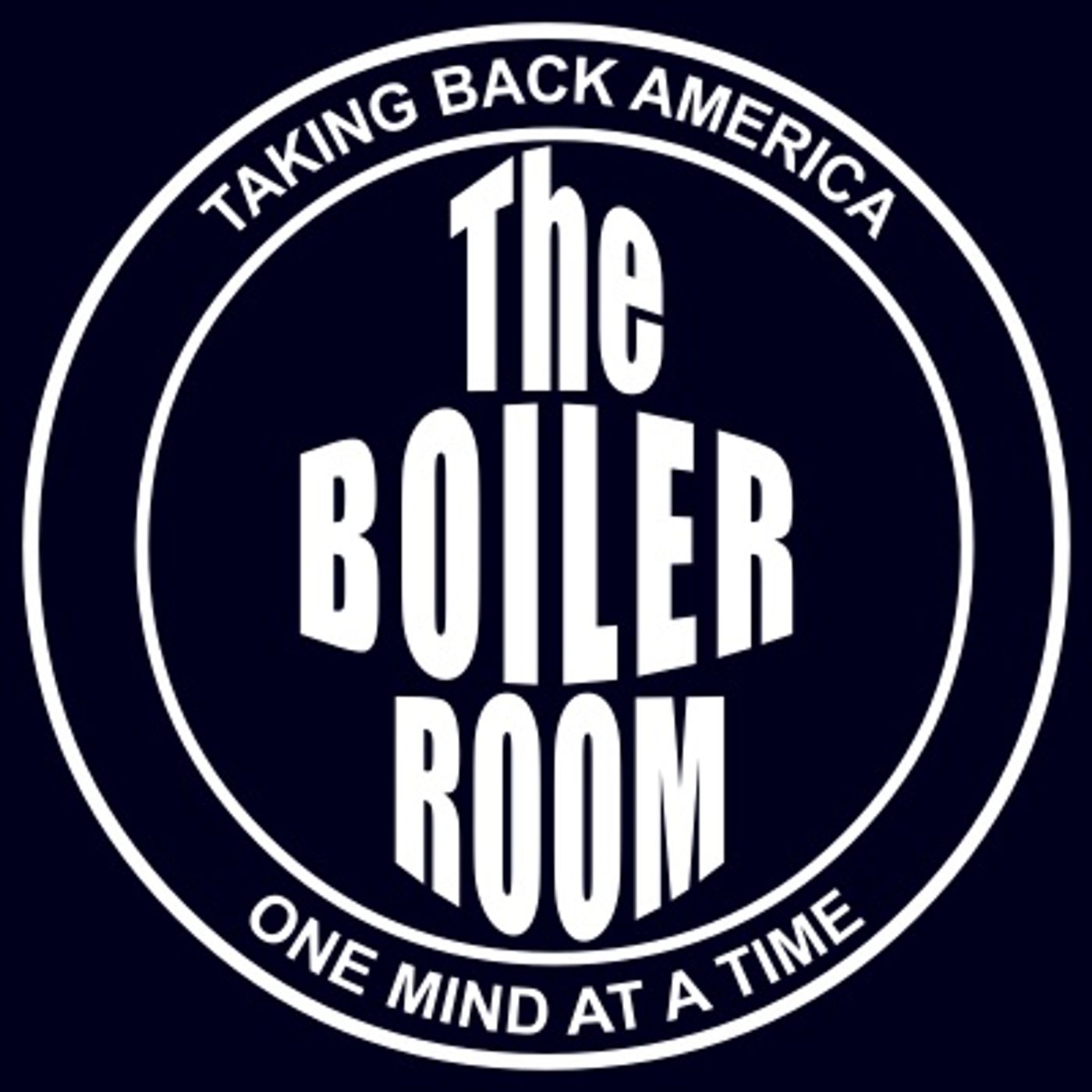 The Boiler Room presented by Project 56. Join us for our annual Merry Christmas Show!
The Boiler Room and Project 56 stand arm in arm with business owners standing up for their God granted unalienable right to earn a living. These business owners are true patriots and need to know an army of patriots stand behind them. Take a few minutes and listen to a clip about Letterman's Diner in Kutztown, Pennsylvania.
The Boiler Room presented by Project 56. The United States of America is being fundamentally transformed to a Marxist society right before our liberty loving eyes. Joe Biden is assembling the most radical, Marxist cabinet our great nation has ever witnessed. How did this happen? There is no way 80 plus million Americans voted for Marxism! How do we fix this? Is secession the only way to secure our elections and save our country? We answer these questions, and we support local businesses defying tyrannical orders from the Kings of their state. Plus, much more!
The Boiler Room presented by Project 56. Will we ever go back to normal? Or is this the new normal? Are we being indoctrinated by a pandemic response to accept a certain theory on life? The answer is yes. The American response to this COVID crisis is not very American. Exponential growth in government bailouts and the overreach of government involvment in our daily life might be an indication that we are being groomed to accept Marxism. As Americans it is our reponsibility to push back against this Marxist onslaught. Listen as we discuss the grooming of America to accept Marxism plus much more!
The Boiler Room Presented by Project 56. Far too many Americans are acting like sheep being led to slaughter during this COVID crisis. They dont ask questions. They obey as they are told. They allow authoritarian export control to rule their life. This is not how America responds to crisis, nor should it ever be. Americans are rugged individuals, we are self governing and we handle crisis with a healthy dose of sefl responsibility, not exponential, illegal government intervention. America is the beacon of hope for the rest of the world. We are unique. We need to act like the lions we truly are. Listen as Russ Fine and Rob North break down the irrational sheep like leftwing response to COVID. Plus much more!
The Boiler Room presented by Project 56. On this episode we have a Boiler Room exclusive interview with an anonymous source out of Delaware County, Pennsylvania regarding significant accounts of election fraud. Russ Fine, Rob North and Tyler Scott also discuss the tale of two America's. How in the world did half of voters vote for Joe Biden and his socialist platform? We discuss this plus much more.
The Boiler Room presented by Project 56. On this epidode we take live calls and discuss comments from the silent majority. President Trump is more than our President, he's our voice.
The Boiler Room presented by Project 56. The left has created a fraudulent narrative that President Donald J. Trump is and supports white supremacy. This narrative is a blatant disgusting lie. Fact is, the Democrat party is the party of white supremacy and racism. That's right, the democrat party at its core is racist and we explain why. #Trump2020
Welcome to The Boiler Room Presented by Project 56. New emails provide more evidence that Joe Biden participated in illegal activities during his time as Vice President. The evidence of Joe Biden extorting the Ukrainian government to protect his son is mounting. Also, America's leading white supremacist endorses Joe Biden and all democrats. Where is the media outrage? We discuss all this plus much more! Don't forget to check us out at Project56.org
Welcome to The Boiler Room Presented By Project 56. Russ Fine breaks down Joe Biden's participation in a conspiracy against the US government. This is treason. He needs to step out of the election while the investigation takes place. Plus we breakdown the HOAX surrounding the COVID pandemic. Check us out at Project56.org
The deranged left state media is calling the illegal occupation of a territory in the United States a protest zone or block party. The harsh reality is Black Lives Matter Seattle and Antifa are illegally occupying territory in the United States. Private and public property is being held hostage by an Anti-American militia. This is not a protest it is an act of war. The Boiler Room presented by Project 56
United States