Claim Ownership
Author:
Subscribed: 0
Played: 0
Description
The serendipity of the Women's Euros final & how it's a win for everyone is at the front of Brad + Stu's minds, but they also get to chat couch co-op/the Nintendo party experience, the HotD Switch remake & the freshly-minted Sweet Transit (@Team17)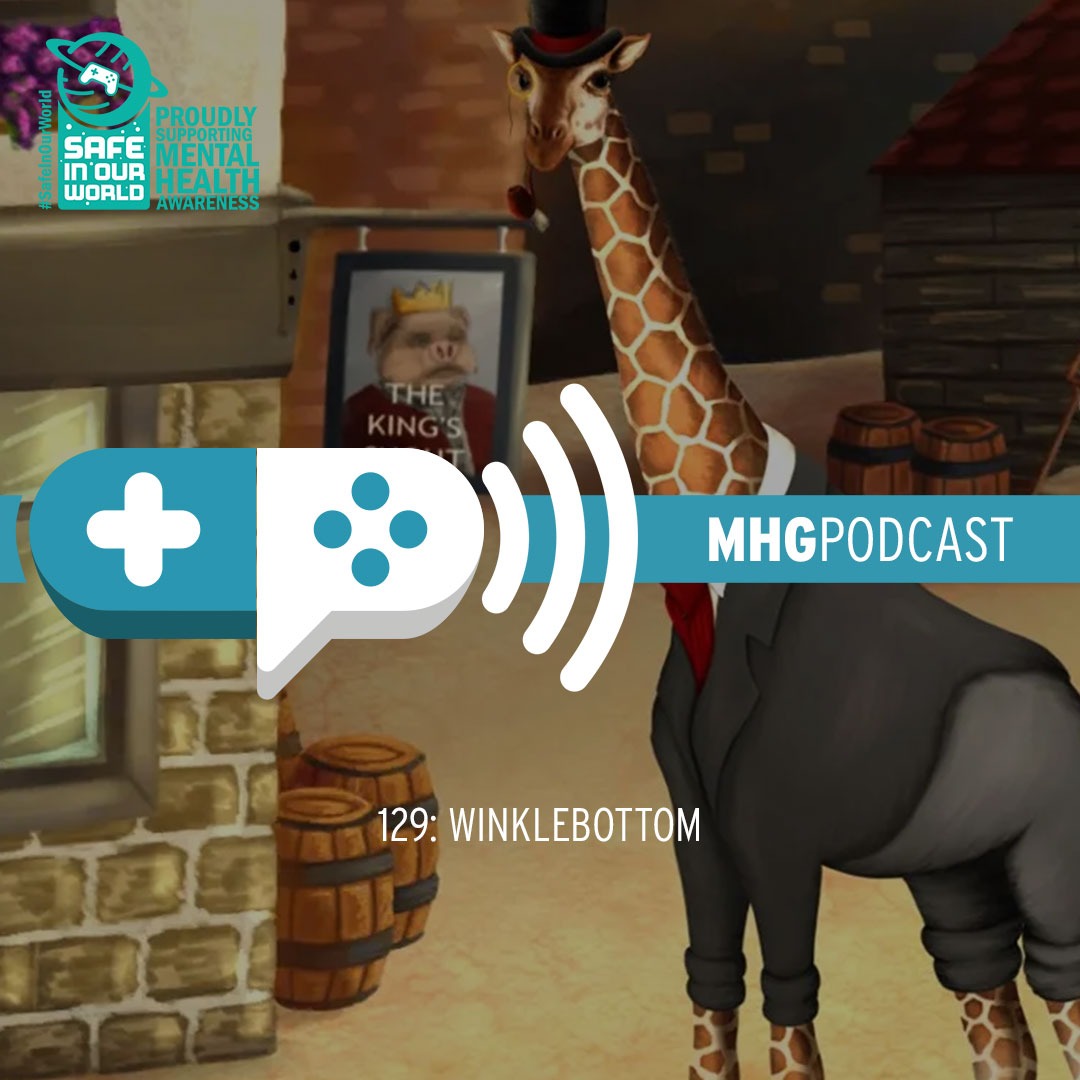 We at MHG can't pass up a 'bum' reference, so we were delighted when @cavemonsters Lord Winklebottom Investigates proved as good as its title! @pixeljamgames Ex Zodiac & @ActualNerds The Tarnishing of Juxtia also get a run-out. SHOWNOTES: 00:03:02 - Ex Zodiac 00:09:48 - Arcade cabinets chat 00:16:49 - The Tarnishing of Juxtia 00:24:27 - Huntdown 00:31:28 - Lord Winklebottom Investigates
You know MHG would never lead you a-STRAY. Brad & Stu discuss @HKdevblog's pop culture hit, @WayForward's Spidersaurs, @HerobeatStudios Endling, climate change, the Women's Euro finals & loads of other stuff!  SHOWNOTES: 00:04:01 - Wonder Boy - The Dragon's Trap 00:10:56 - SokoChess 00:12:22 - Kavel 00:16:09 - Spidersaurs 00:20:20 - Stray 00:31:02 - Endling: Extinction is Forever 00:41:45 - MHG chat: Climate Change 00:46:11 - MHG chat: Women's Euros 2022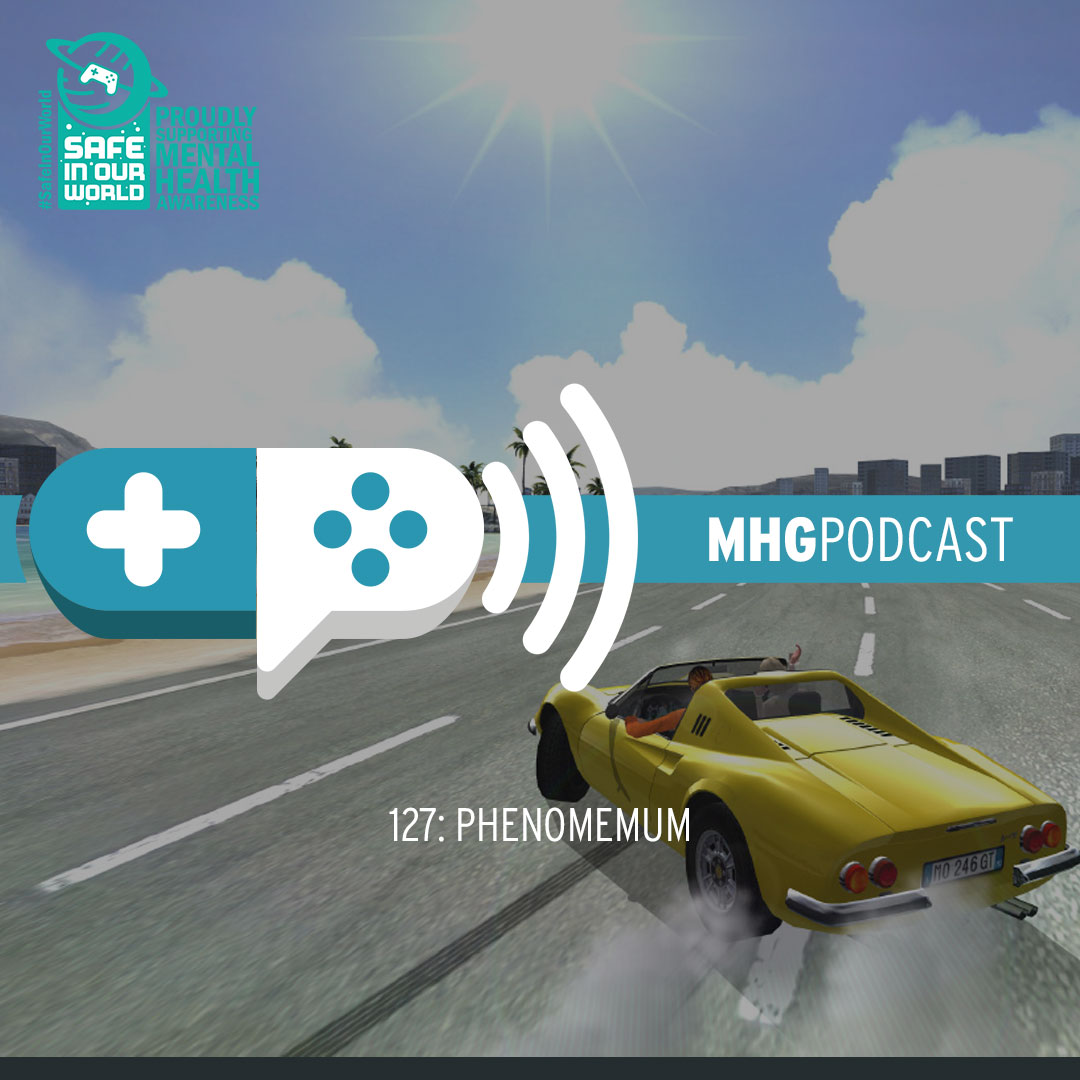 How do you consume delisted games? When is a game an homage or a rip-off. All this & more answered by your hosts, covering OutRun2006 Coast 2 Coast, @kalypsomedia Matchpoint - Tennis Championships & @ironhidegames Legends of Kingdom Rush. SHOWNOTES: 00:03:30 - OutRun 2006 Coast 2 Coast 00:13:51 - Matchpoint - Tennis Championships 00:21:09 - Hyrule Warriors: Age of Calamity 00:25:21 - Legends of Kingdom Rush 00:41:14 - Forza Horizon 5
In a slight change of pace, Brad & Stu discuss what the future holds with a huge list of big names & potential indie gems: SFVI, The Wandering Village, Crysis 4, Endling, Forspoken, American Arcadia, Breath of the Wild 2, Callisto Protocol, Immortality & tons of others! SHOWNOTES: Street Fighter 6 Snufkin - Melody of Moomin Valley The Garden Path Tray Racers The Wandering Village Endling Forspoken Final Fantasy XVI Endless Dungeon Black Myth Wukong Footy Showdown American Arcadia Little Orpheus Duru - About Mole Rats and Depression Crysis 4 Spirit Swap The Callisto Protocol BOTW2 Match 3 game Terra Nil Immortality  
Strap yourself in as we take no (political) prisoners this week. In-among the dystopia chat we cover the likes of @ArielJurkowski's Please Fix the Road & Lego Builders Journey (@LEGO_Group). Stu talks all things GunCon & Brad rhapsodises about old racers on the Steam Deck. SHOWNOTES: 00:00:00 - Stu - Intro & Brief Apology 00:01:04 - MHG Intro Chat: Memory Cards! 00:04:23 - Roe vs. Wade 00:17:16 - DIY Perks's slim PS5 00:19:36 - Time Crisis 2 | @BandaiNamcoUK 00:25:48 - Patreon Update & Giveaway! 00:30:55 - Please Fix the Road | @ArielJurkowski 00:35:53 - Lego Builders Journey | @LEGO_Group 00:39:25 - Vampire Night | @BandaiNamcoUK 00:43:21 - MHG Chat: Steam Deck  01:03:50 - MHG Chat: Upcoming Releases (Teaser) 01:05:51 - Outro
Is TMNT: Shredder's Revenge (@Dotemu) just a shell of a game, or does it have Turtle Power™? Brad & Stu also check out @Mi_Clos's Out There: Oceans of Time, Forgive Me Father (@ByteBarrel) & lots more in a packed show. SHOWNOTES: 00:04:48 - TMNT: Shredder's Revenge | @Dotemu 00:14:19 - Out There: Oceans of Time | @Mi_Clos 00:22:02 - Neon White | @PlayNeonWhite 00:26:49 - Forgive Me Father | @ByteBarrel 00:33:17 - Selaco | @SelacoGame 00:35:56 - Grindstone | @CAPYGAMES 00:43:14 - MHG Chat
This week we go ape with Apico (@WhitethornGames), bonkers for Strikers (#MarioStrikersBattleLeague), nutty for Golfie @GolfieGame & more-than-willing for Cardful Planning (@WalkHomeGames) SHOWNOTES: 00:04:54 - Mario Strikers | #MarioStrikersBattleLeague 00:15:57 - Golfie | @GolfieGame 00:32:57 - Stu: What are you Playing?  00:35:01 - Cardful Planning | @WalkHomeGames 00:38:00 - Apico | @WhitethornGames
I've got baked but I'm not a baker. I've got hair but I'm not a hairdresser. I've got soul but I'm not a Souldier (@dearvillagers). Old song references aside, we also chat Deathrun TV (@MergeGamesLtd): is it a worthy successor to Smash TV? SHOWNOTES: 00:02:21 - Deathrun TV 00:12:09 - Souldiers 00:26:37 - MHG: What are you Playing?
Brad & Stu go ham on the jubilee, produce questionable content around OnlyFans & discuss the likes of @ModernWolfLtd's Cantata, @daedalic's Wildcat Gun Machine & @StunlockStudios V Rising. SHOWNOTES 00:02:21 - Pac-Man Museum+ | @BandaiNamcoUS 00:11:58 - Cantata |  @ModernWolfLtd 00:15:33 - V Rising | @StunlockStudios 00:20:37 - Wildcat Gun Machine | @daedalic 00:25:32 - MHG: What Are You Playing? 00:39:08 - MHG Chat: Jubilee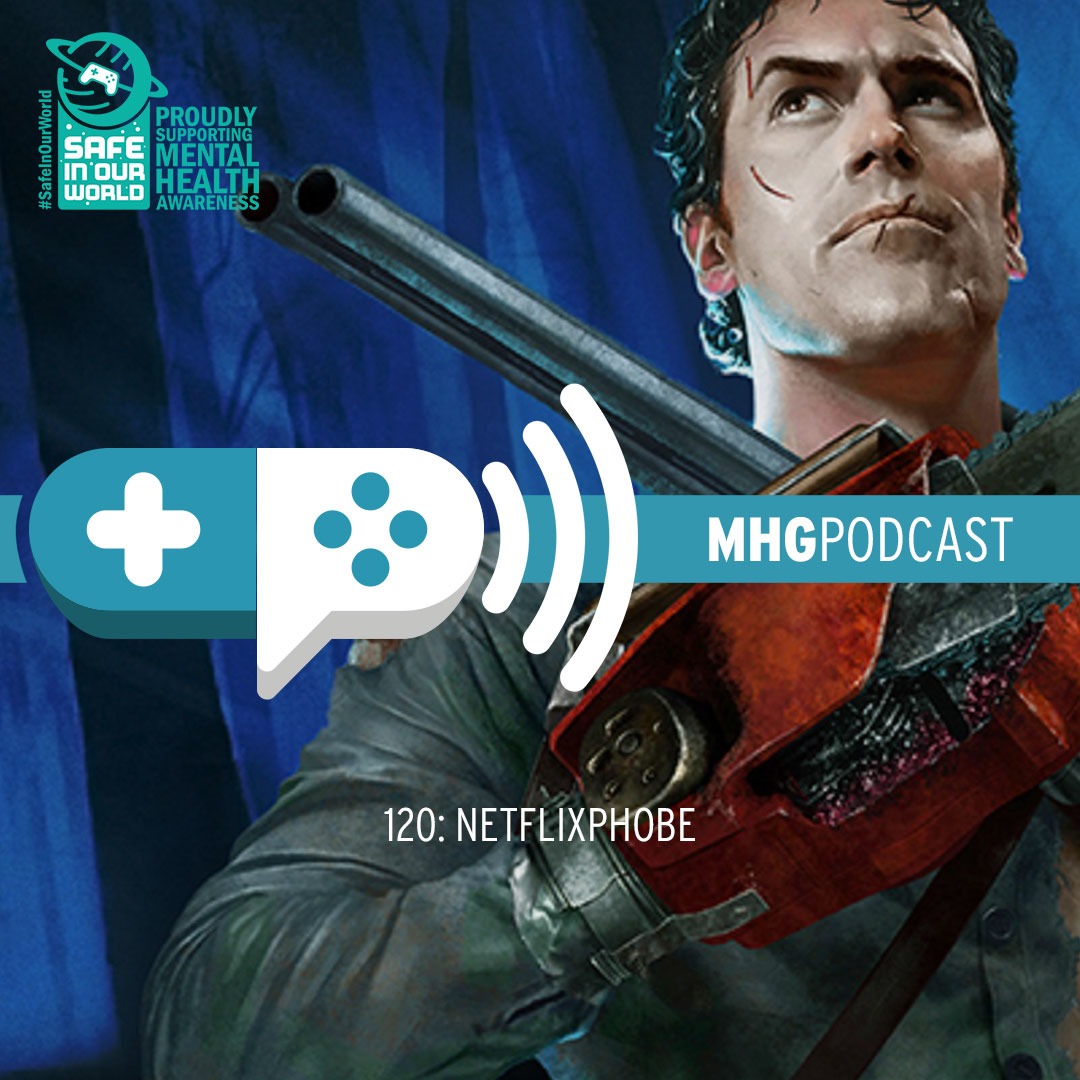 MHG will never stand by or tacitly support bigotry! With that in mind, Netflix/Gervais get a roasting, but we also talk @playismEN's Wonder Labyrinth, @SaberGames's Evil Dead: The Game & Citizen Sleeper by @JumpOvertheAge SHOWNOTES: 00:03:15 - Wonder Labyrinth | @playismEN 00:13:43 - Evil Dead: The Game | @SaberGames 00:27:10 - Citizen Sleeper | @JumpOvertheAge 00:37:03 - MHG: "What are you playing?" 00:48:54 - MHG Chat: Netflix, Gervais & Transphobia
An unexpected @Thunderfulgames showcase in this ep, feat. @TagOfJoy's Crowns and Pawns: Kingdom of Deceit, The Gunk & @CarryCastle's Source of Madness. There's also @MilestoneItaly's Gravel & a big chat about doom boxes... SHOWNOTES: 00:02:39 - Steam Deck chat 00:07:14 - Gravel | @MilestoneItaly 00:18:26 - Crowns and Pawns: Kingdom of Deceit | @TagOfJoy 00:24:07 - The Gunk | @Thunderfulgames 00:38:37 - Source of Madness | @CarryCastle 00:49:24 - MHG Chat 
This episode is a chat with @bpdbryan that's at turns fun, moving & fascinating as we talk about everything from Pokemon to partnerships, the A to Z of BPD. Entertaining & heartfelt, you don't want to miss this one. CW: due to the nature of chat & language used, this one's not suitable for kids! SHOWNOTES: 00:01:23 - Intro to Bryan @bpdbryan 00:03:13 - The experience of living with BPD 00:29:54 - Video Games & Neuro Diversity 00:43:41 - Creating content when you're ND 00:50:07 - Authenticity in personal interactions 00:56:21 - Partners & building relationships 00:56:21 - The challenge of consuming with ASD 01:07:48 - Outro  
Ever wanted to hear @bradigor sing? Well, now's your chance. Amongst the trills there are also thrills, with @MorsGames Super Mario Flashback, #SuperMarioBrosPapercraft, the controversial @hopejourneygame, the divisive Loot River (@straka_studio) and all the Steam Deck chat you can shake a stick at. SHOWNOTES: 00:04:40 - Hope's Journey 00:19:46 - Astral Ascent 00:23:15 - Super Mario Bros. Papercraft 00:27:31 - Super Mario Flashback 00:33:04 - Bugsnax 00:39:40 - Loot River
Samobee Games is made up of wife/wife development team Charlene and Bee. The devlopers of Princess Farmer spoke with Brad about everything from influences for the game, accessibility, inclusion and much more. 
Princess Farmer interviews, Bobby Skullface shout-outs, mask wearing and Michael Parkinson are just a few of the topics swirling around in today's ep, alongside @poncle_vampire's #Vampire Survivors, @RedStageFI's #Skabma - Snowfall, @radiangames's #Instruments of Destruction & more. SHOWNOTES 00:10:20 - Vampire Survivors 00:23:55 - Skabma - Snowfall 00:34:05 - Savage Reign 00:43:52 - Instruments of Destruction 00:49:30 - Interview with Princess Farmer devs: teaser 00:53:15 - MHG Chat: Masks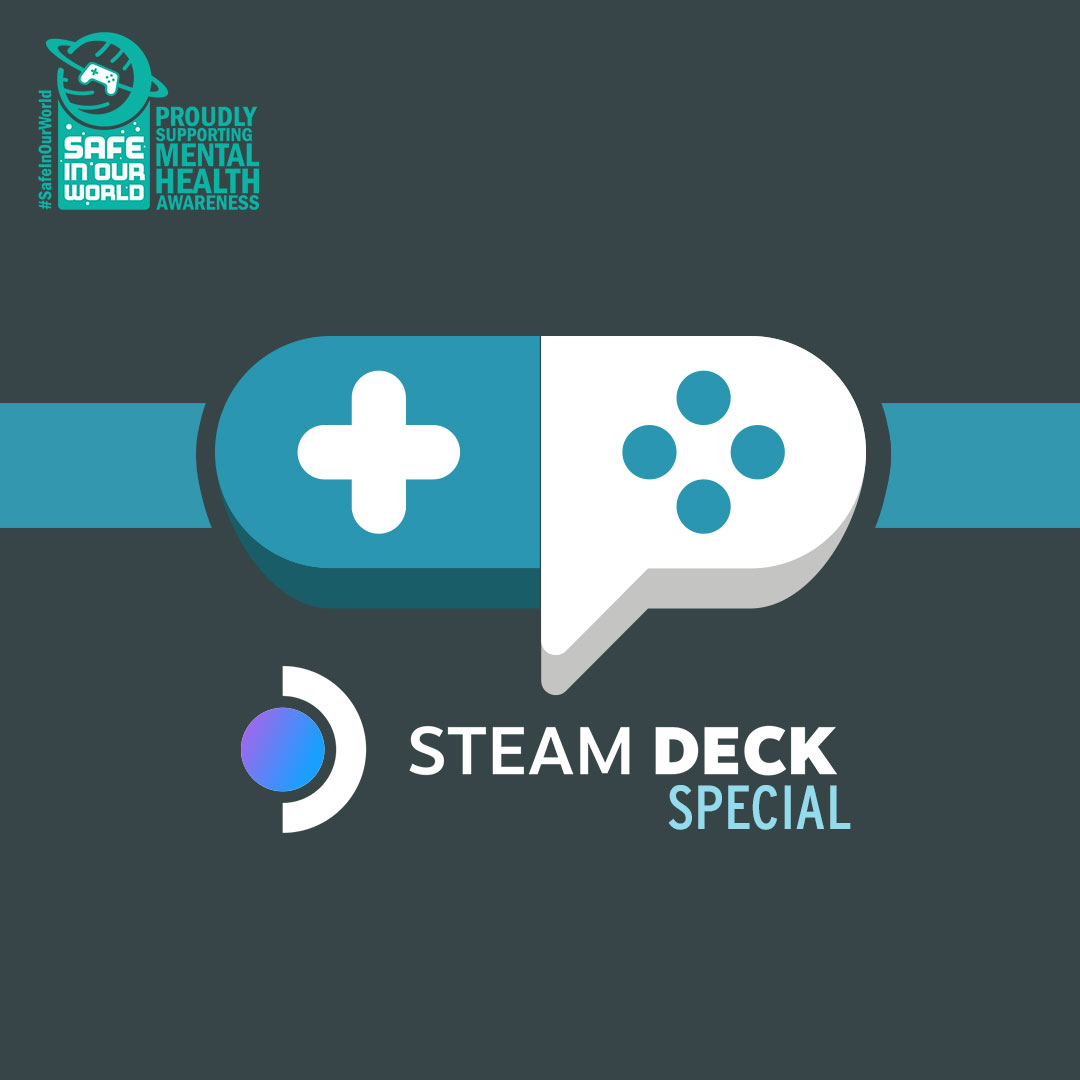 Brad has themselves a Steam Deck and they don't care about frames per second, refresh rates and minor performance gains. All they care for is if they can play Mixolumia on the bus! Luckily Stu is on hand to ask some questions. So strap in and listen to Brad's first hand experience with Valve's newest bit of hardware.
Although @Bradigor and @Treble_Alpha discuss the likes of @roboticgeo's Norco & Ember Knights (@TheEmberKnights), sod all that… Brad's got a new kitten! Kawaii…. ଘ( ˊωˋ )ଓ SHOWNOTES: 00:02:31 - Norco 00:14:18 - DOOM Slayers Collection 00:23:51 - Ember Knights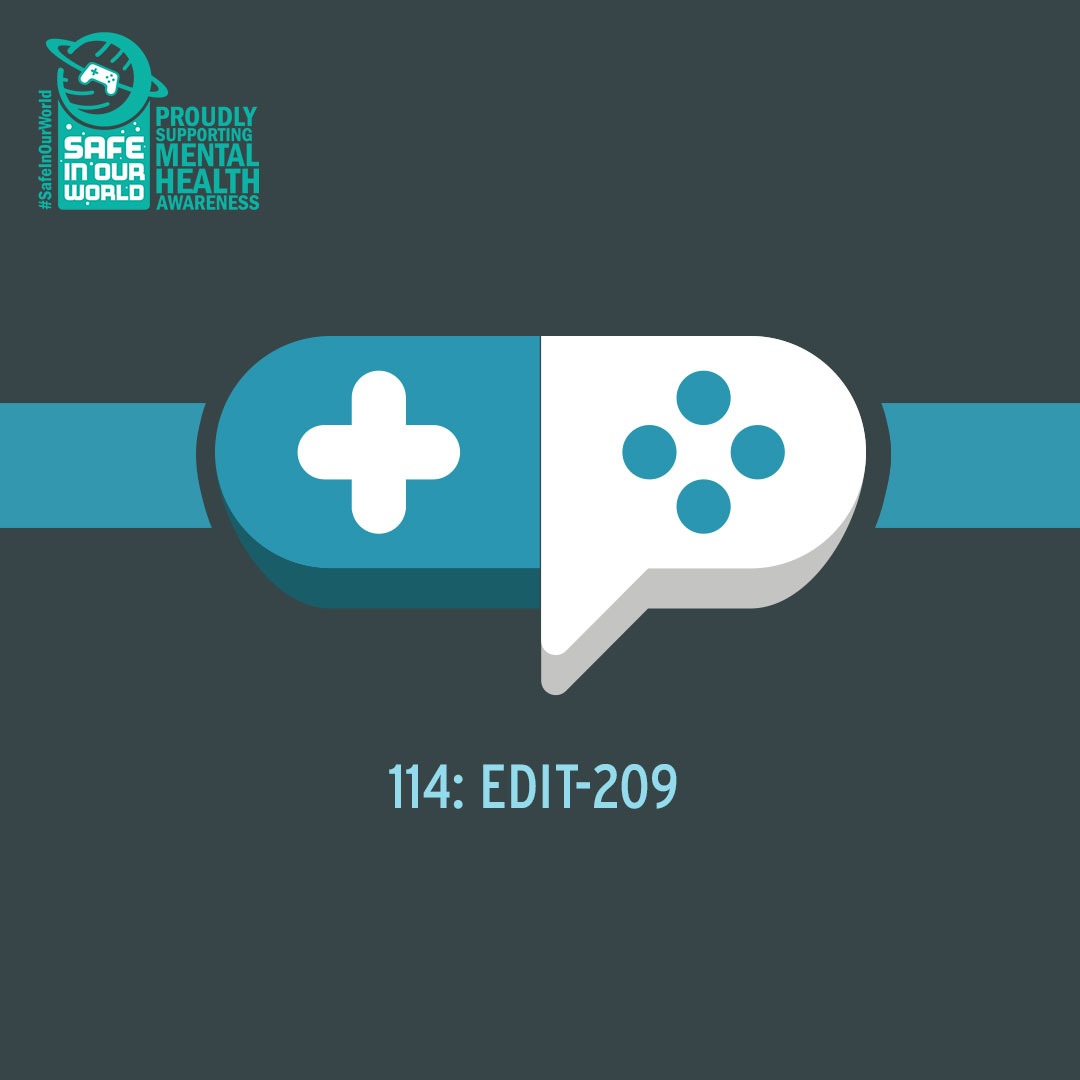 @Bradigor gets Decked, whilst @Treble_Alpha's Day's Gone. Featuring @Deck13_de's Highrise City, @ansdor's Slipstream, CodeForce's Distant Worlds 2 & @small_bros's B.I.O.T.A. SHOWNOTES:   00:00:30 - Steam Deck First Impressions 00:06:31 - Days Gone (PC) 00:17:18 - Highrise City 00:21:46 - Slipstream 00:34:09 - Distant Worlds 2 00:40:18 - BIOTA
Brad plays brand new gear like @clockworkpat's Patrick's Parabox, @TMLStudios Dead Man's Diary & @WhitethornGames's Princess farmer, whereas CheapAssStu™ explores the recent past with Scarlet Nexus and G'n'G Resurrection. SHOWNOTES: 00:03:29 - Scarlet Nexus 00:12:21 - Patrick's Parabox 00:21:38 - Ghosts n' Goblins Resurrection 00:31:56 - Dead Man's Diary 00:39:51 - Princess Farmer
United States