Discover
Cool Your Heels with Lillian
Claim Ownership
Cool Your Heels with Lillian
Author: Passionate World Talk Radio
Subscribed: 0
Played: 0
© Copyright Passionate World Talk Radio
Description
Interviewing guests who have stories to share, expertise, worldly experience and/or expertise to help our listening audience obtain their goals and achieve their successes and obtain information and content before needing it so when they need it, the audience already has it ready to use.
Lillian Cauldwell with Guest Risa Groux, CN. Functional Nutritionist, Certified Autoimmune Coach.Risa Groux serves her clients with the firm belief that optimal health comes from looking at root causes -- typically systemic inflammation and gut health. I utilize functional nutrition guidelines and comprehensive testing such as blood and stool to determine the road map of root issues. Functional nutrition is based on the approach that the body can heal naturally with food and nutritional supplement support once root causes of health concern are uncovered. If deficiencies exist, they can lead to multiple symptoms. Rather than treating individual symptoms, we address the root cause, accelerating your journey to weight loss and whole-body wellness.  Risa Groux firmly believes that weight loss is a side effect of wellness.For more information on nutrition Therapy: https://bit.ly/3sHxWnj
Lillian Cauldwell Host of Cool Your Heels Guest is Dr. Mark Goulston, who is an ex-police negotiator, a psychiatrist by training, and has worked for more than twenty years at UCLA's Neuropsychiatric Institute. Speaker Mark uses his professionalism and specialized techniques to help many organizations be successful, effective communicators. The information on this interview will help our front line workers in this World Pandemic.
Lillian Cauldwell's Guest on Cool Your Heels is Tony Lapino, Executive Coach, Public Speaker, Life Coach, Leadership Development Training. Health and Nutrition Coach for Women. I hope you take the time to listen to this excellent and informative interview.Tony Lapino provides the total approach to helping women achieve their goals and business successes start when they give themselves permission to move forward. He helps women attain their goals by first helping women recognize what they truly want, where they fit in, and how they're going to accomplish these goals without destroying themselves, their family, peers, and friends. This is hard work and the women I coach all want to move forward with their lives and are willing to balance their life so they can have a satisfying life, job or company, and relationships with their spouse, children, grandparents, and friends.For further inforrmation on this subject and contact information: http://bit.ly/3c25cAf
Lillian Cauldwell Host on Cool Your Heels guest today is Hope Cochran.The World's First All-In-One Social Streaming Platform.Hope Cochran, Entrepreneur, Interactive Streaming TV where the audience can interact with their movie community while viewing the movies. In addition, SonderBlu provides Independent filmmakers the opportunity to get their films released to the public.sonderBlu.com.The interview is about Hope Cochran's Company, SonderBlu, The Worlds First All in One Social Streaming Platform.  How she is actively in discussion with investors and the fact she was rejected numerous times because she was black and Jewish.  Also,  Hope explained that her service is a community of like-minded people who are involvedFor further information on interactive TV: http://bit.ly/2K36SO6
Lillian Cauldwell's guest on Cool you Heels is Sue Seal, an established physical therapist and an Integrative Nutrition health coach, who integrates her understanding of Eastern and Western practices into her seminars, retreats, and speaking engagements. She is the founder of Sue Seal Wellness, a women's wellness practice that helps women to lose weight and gain a functionally healthy body and lifestyleexcellent discussion with Lillian Cauldwell and Sue Seal for her book "My Clothes Fit Again –The Overworked Women's Guide to Losing Weight sets women up for success on the path to losing weight and living their best lifeFor more information on this interview and contact information:http://bit.ly/2L9rhBN
Active Shooter: How to Survive the Most Important Four Minutes of Your LifeLillian Cauldwell interviews Shannon & Troy Zeeman. The discussion is on Active Shooter Prep, a book about mental preparedness in case of a local terrorist attack. They discuss how there were among 22,000 concertgoers scrambling for safety and managed to escape with their lives. What they learned that night and how to be aware and prepared should you encounter a dangerous situation. This is an extremely important issue. This can happen to anyone and anytime.For more information on this interview:https://bit.ly/2HiVXicHope all is going well for you Jeanne White, Station Manager, Passionate World Talk Radio
Yes, we are an Internet Radio but we are also now an Internet TV Station.  We are a multi Level Internet Company that will provide numerous ways to provide information to our listening audience.There is so much exciting news for Passionate World Talk Radio.  We are launching the Holistic Division, to help many with locating assistants on where you can find help through our Internet RadioStation.  The first show produced under the  Holistic Division is "Finding Your Holy Grail with Host Dr. Mandy Simon. There will be more shows produced under Holistic Division in the near future.We will be launching a Passionate World Talk Radio TV Channel.   There will be opportunities to place your bid to be on one of the Channels.  There will be more information as we work through the production of a TV Channel.Passionate World Talk Radio Staff has been invited to Washington, D.C. for discussions on having a Satellite Office to producer News from the Hill.  The staff will be going to Washington, D.C. do interview some shows and discuss the project of a Satellite Office.  If we do launch, we will be located near Capital Hill.We also launching a show called "The 1 Stop Author Shop".  This show will provide Authors to do a Virtual Show, to discuss and promote their book.  It will be a virtual book stop in place of meeting the Author at a Book Store.This is just the tip of the iceberg where our Internet Radio Station will be in the Internet World of Radio and TV.Hope all is going well for you. Jeanne White, Station Manager, Passionate World Talk RadioFor more information on this audio: https://bit.ly/3i15mab
Lillian Cauldwell guest is Dave Maquera and interview is the subject, returning cell phones and/or tablets and receive cash for them through Kiosks created by Dave Mcquera's company, ecoATM. "More than 25 million devices over the past two decades that have been given a new life or properly recycled. This mean less toxic electronic waste entering our natural environment and a healthier planet for future generations to come." There is more detail information on their website for re-selling cell phones or tablets.For more information and contact information for this interview: https://bit.ly/3cboOzHI hope you are safe and all is ok for you. Jeanne White, Station Manager, Passionate World Talk Radio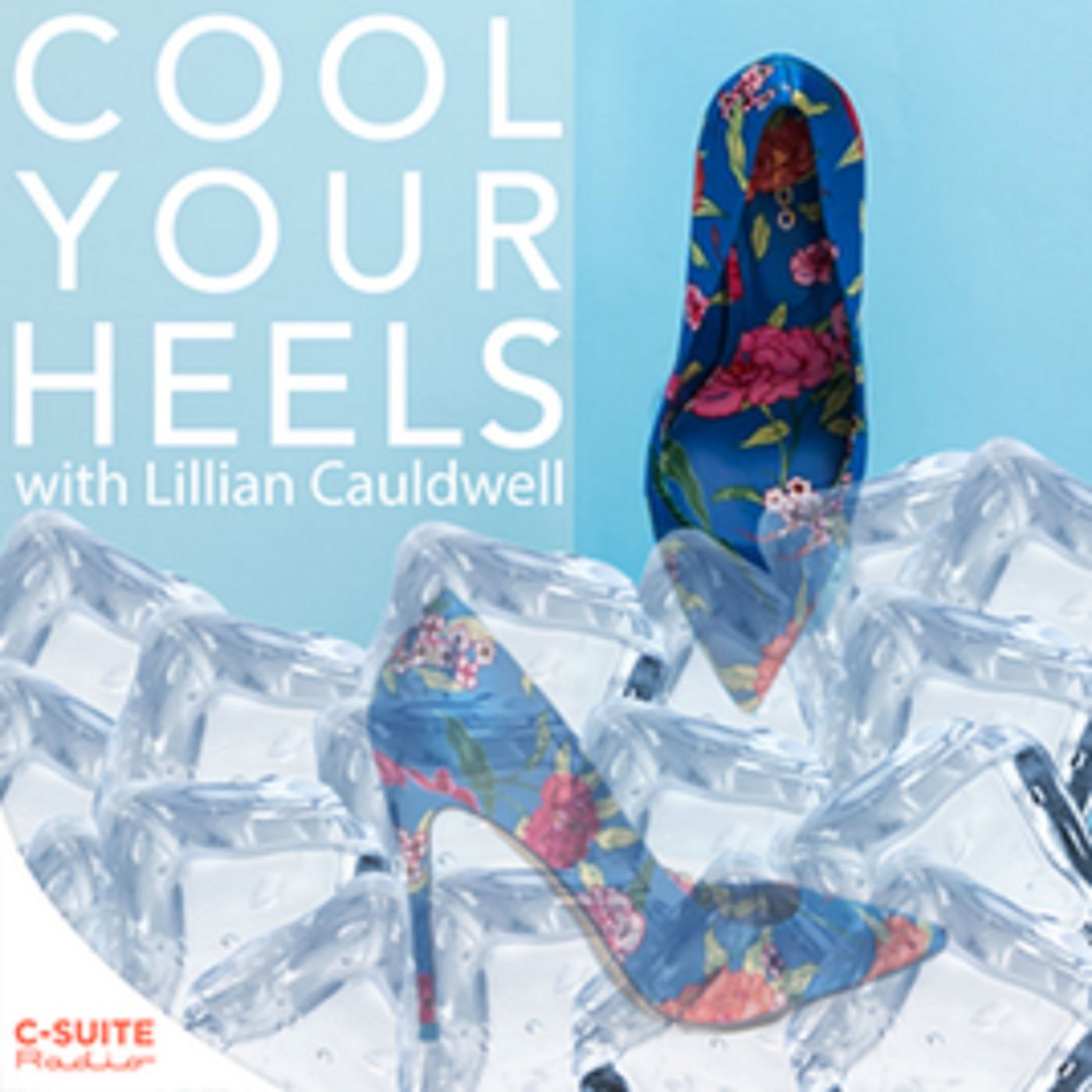 Lillian Cauldwell Host of Cool your Heels guest this week Is Aaron McCormick. Author, Artist, Entrepreneur and Inspirational Speaker. On this interview Lillian and Aaron discussion on his newly released book "Unbounded"Book Synopsis: "They are the loudest questions, yet most ignored and unanswered. You know…the inescapable ones not formed by words but felt as energy "within" regarding every important decision, endeavor and relationship. Will this be right for me? Am I fulfilled? What is my unique purpose and how do I maximize it? " I am sure many of us have had these thoughts and feeling and perhaps this book has some answers for us. The reviews for this book are outstanding and many that posted their reviews expressed how much they enjoined reading this book and how it help them in different ways. Listen to the discussion with Lillian and Aaron and if you have any questions, I have provided contact information.For more information on this interview: https://bit.ly/35ETRmuI hope all is well for you. Jeanne White, Station Manager, Passionate World Talk Radio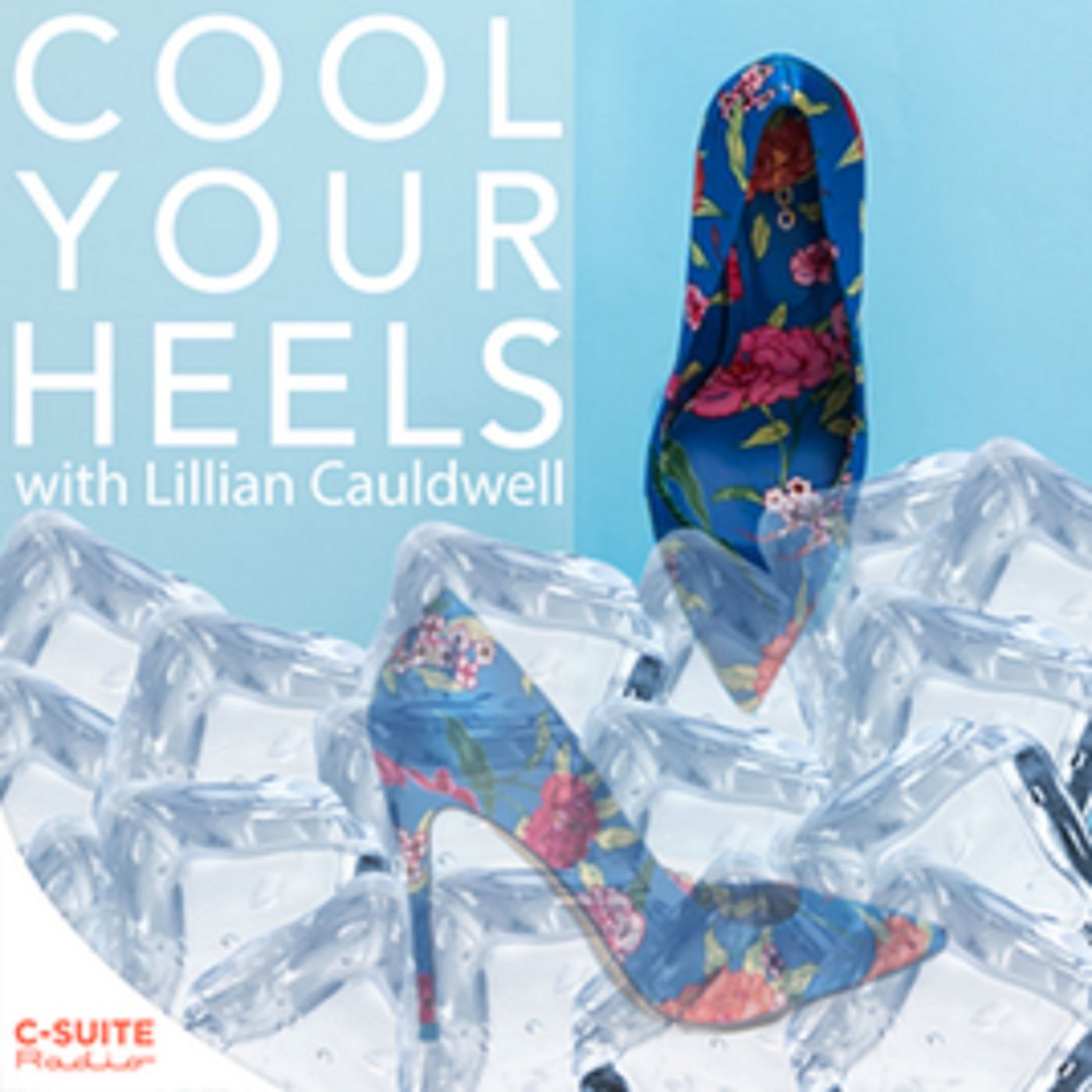 Lillian Cauldwell, CEO and Jeanne White, Station Manager, and Invited Guests Betsy Wurzel, Brian Long and John. Betsy is a host on Passionate World Talk Radio. Both Brian and John are Veterans and we want to thank both Brian and John for their services and the sacrifices they made so we all could live safe in United States of America.It was great to have all that participated in the 9/11 Remembrance show produced by Passionate World Talk Radio.I hope all is good for you during this pandemic. Be safe Jeanne White, Passionate World Talk Radio
Lillian Cauldwell's Guest is Caroline McBride, the Director of Public Relations for Serafina Restaurant Group. Caroline has spent the past decade marketing, branding, and launching restaurants around the world, as well as consulting for private clients."Caroline was encouraged by someone very dear to her before he passed away to venture into writing fiction as a creative outlet influenced by her work experiences and personal escapades around the world." Caroline took the advice and a book was born called "Four Seasons at Angelino's" We have provided a little bit about Charlotte's dilemma"Culinary chaos and toxic liaisons can't stop Charlotte's fearless quest to find love before it's too late. Charlotte's vow to replace her devious boyfriend with Mr. Right should be easy for the ambitious restaurant publicist with access to men all over the world. But stir in nefarious colleagues, work romances, and a frenemy, with escapades around the globe, and you'll get a recipe for disaster. During a downward spiral of calamities in Japan, India, France, Russia, and stateside, the hopeful romantic believes she'll finally savor the sweet taste of victory—and perhaps Wyatt, the elusive teetotaler environmentalist who always rises to the top like a perfect souffle, is the man to put out her fires and set the butterflies in her stomach free. Yet something is holding him back as he keeps Charlotte in the friendship zone. Will she mature in time to uncover his secrets, or leave him behind as she falls for a new man every season?"Also, I hope all is going well. Jeanne White, Station Manager, Passionate World Talk Radio.
Lillian Cauldwell speaks with Dr. Dorree Lynn, Psychotherapist, and Relationship Expert and talks of going off the beaten track and beyond woman things. Women in the '40s and '50s had a difficult time finding opportunities to reach their potential. At that time it was a world where men were in control. However, Dr. Dorree Lynn found ways to carve out her destiny regardless of who was in charge. You will enjoy listening to this free-spirited woman on the many adventures she had. Also, Dr. Dorree Lynn had a vision of how she wants to live the last chapter of her life.For more in-depth information https://bit.ly/2QwaM1AI hope all is well with you and your family. Jeanne White, Station Manager, Passionate World Talk Radio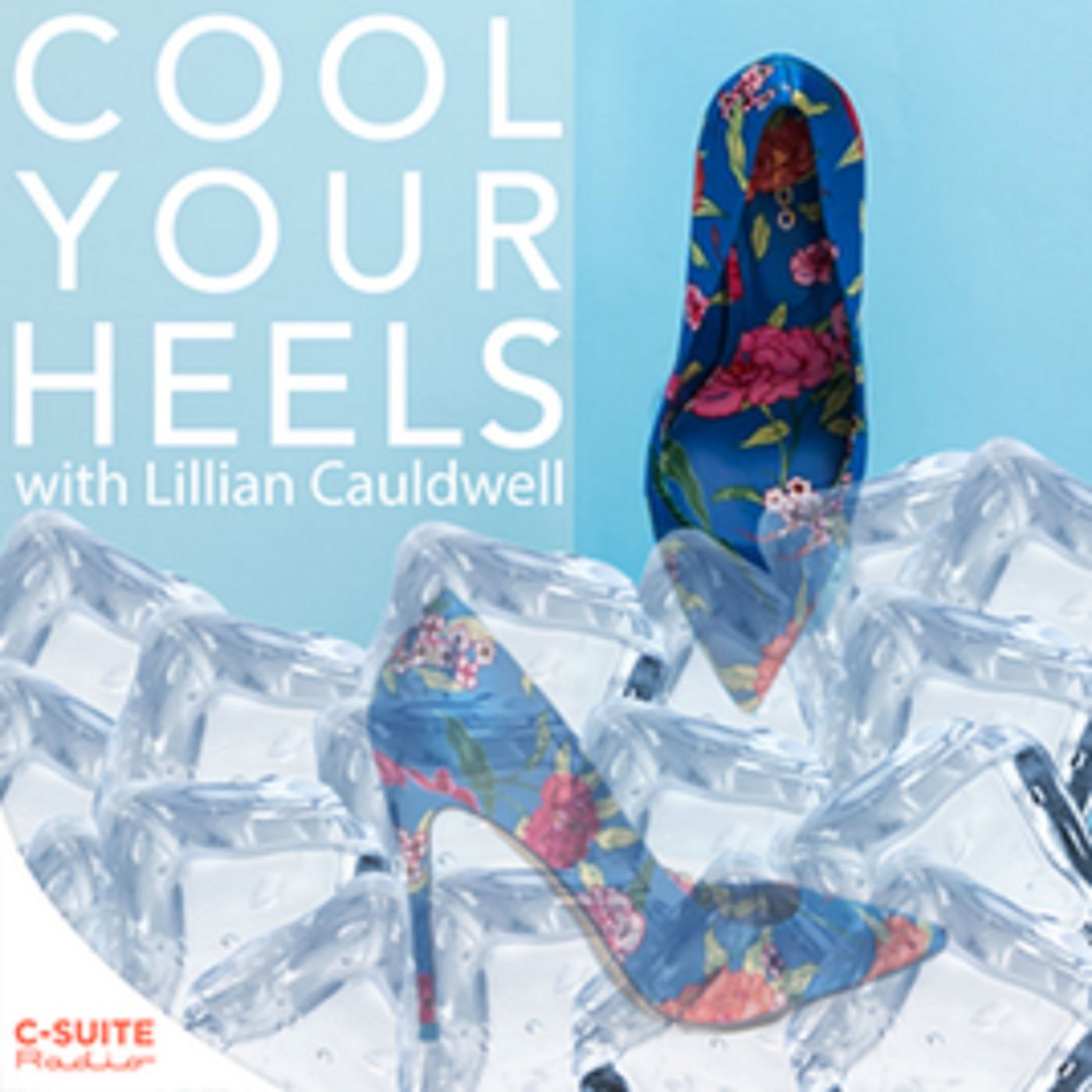 Lillian Cauldwell, Host at Cool Your Heels, interviews Julie Keys, Author, on regardless of your age, gender, industry, or company size, you will eventually need to exit from your business. How well you exit is largely dependent upon how well and early you plan. This book provides helps tp explain and guides you through the proper steps to run your company smoother when you must move on from where your company now is.I hope all is well with you and your family. Jeanne White, Station Manager, Passionate World Talk Radio
Lillian Cauldwell Host of Cool Your Heels interview today is with Suzanne Sena, "The Emmy-nominated and entrepreneurial powerhouse Suzanne Sena is a Confidence Catalyst. Sena is on a mission to empower others to ignite their own assuredness in business, relationship, and life." There may be a word or an aha moment that you may hear in this interview that could help you in empowering your life.For more contact information on this interview: https://bit.ly/31Af11fI hope all is well with you and your family. Jeanne White, Station Manager, Passionate World Talk Radio.
Lillian Cauldwell interviews Preston Coleman, Professor of Communications, and writes satire when not being a professor. The discussion is on the book "The Lost Gospel of Donald" that he had written. " A Satire, The Lost Gospel of Donald Trump, set against the fall of the Roman Republic and the New Testament, Donald Trump tries to buy off Jesus Christ." For more contact information: https://bit.ly/2X56PoqI hope all is well with you and your family. Jeanne Whte, Station Manager, Passionate World Talk Radio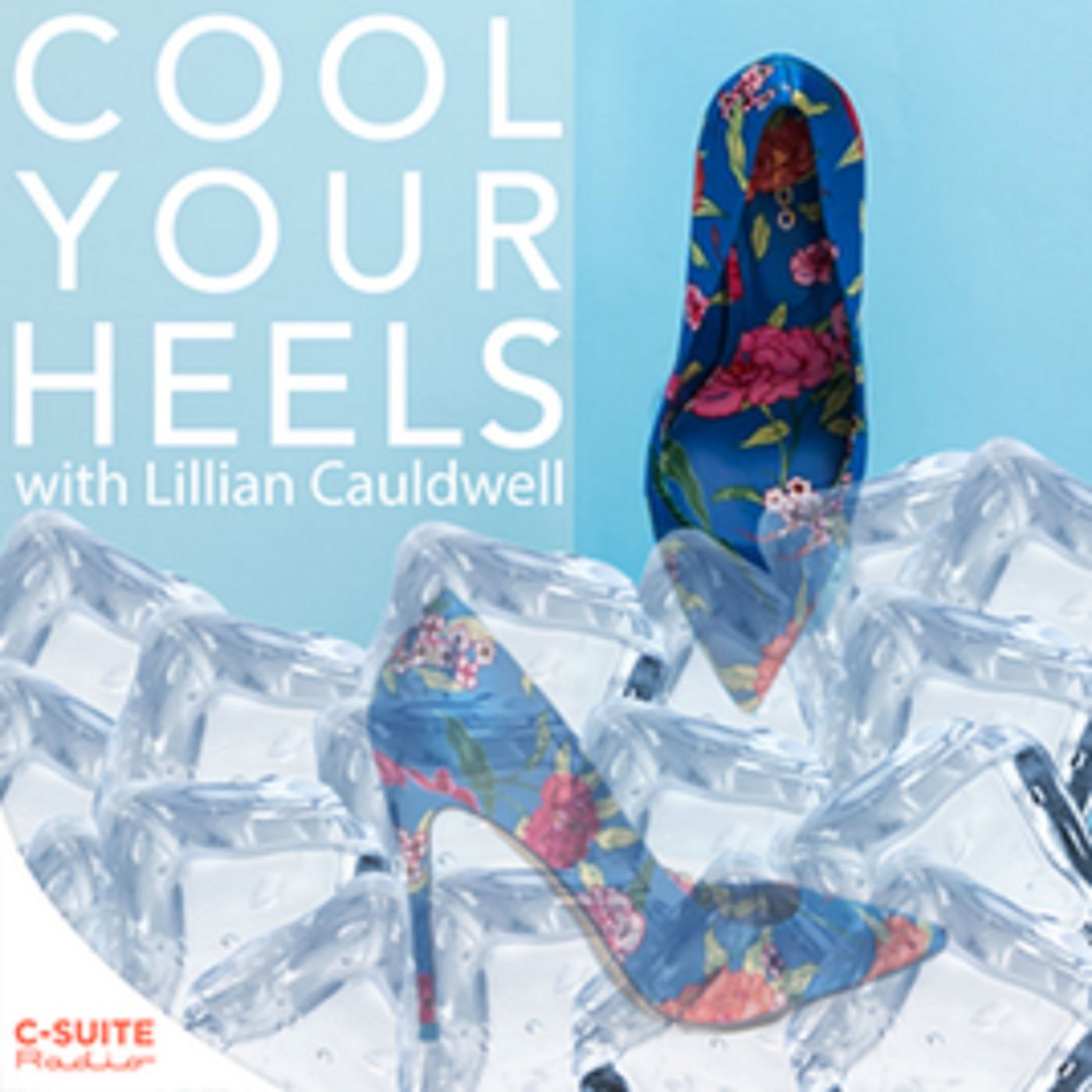 Lillian Cauldwell's Guest today is Athalia Monae, Author of Why all the Secrets.  Athalia Monare discussed 5 ways you can heal a damaged family relationship.  She will explain the 5 ways with Lillian Cauldwell. "As Athalia Monae exhibited in Why the Secrets, a lack of communication and assumptions can ruin any relationship and cause a world of hurt, resentment, and division." It can be very uncomfortable to have an honest discussion but is very important in all relationships.For ore contact inforaton:https://bit.ly/38W0mkvI hope all of you and your families are doing well. Jeanne White, Station Manager, Passionate World Talk Radio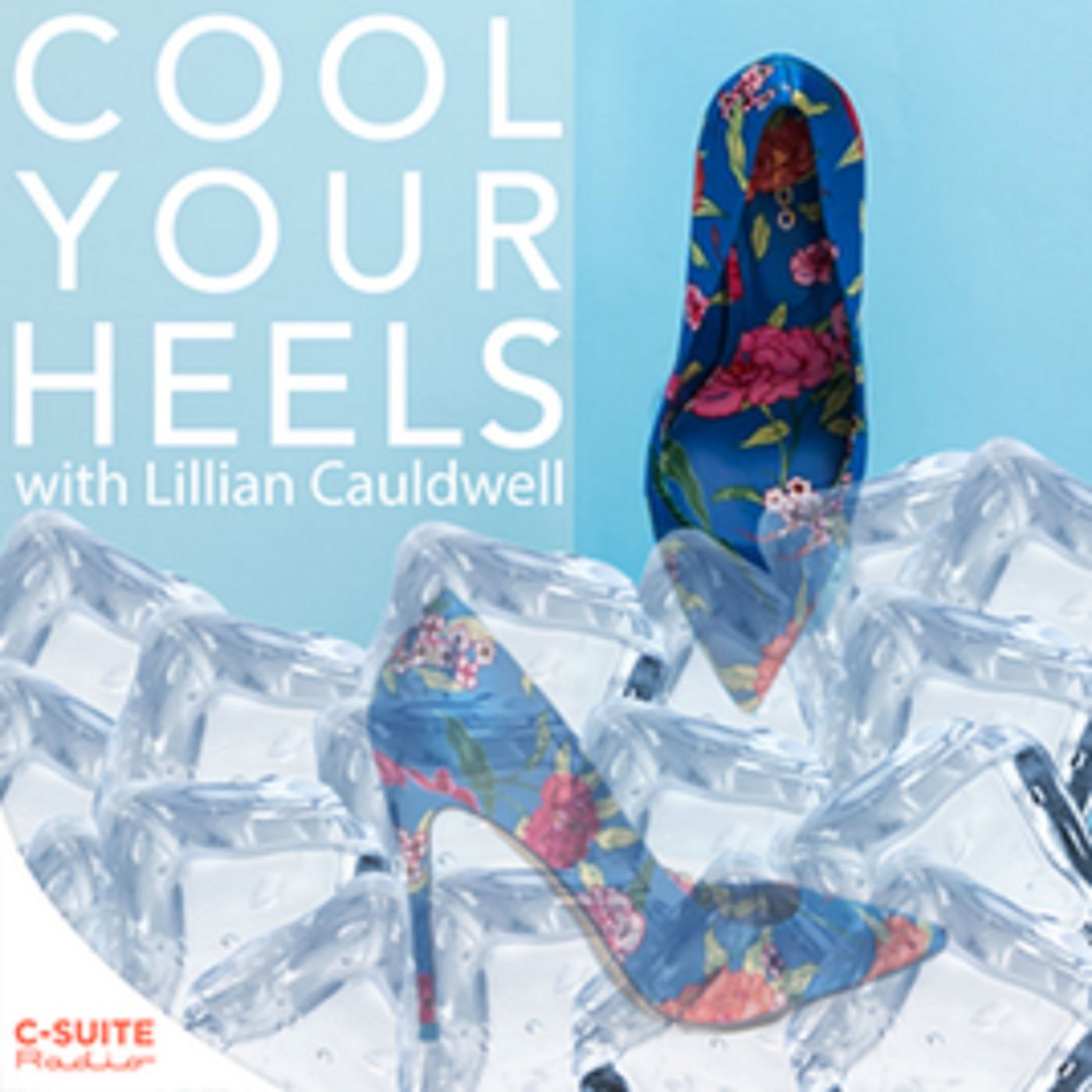 Lillian Cauldwell interviews Joe West, Grammy Award-winning record producer & hit songwriter. The interview is on motivation and how you can make changes in your life. With enough perseverance, passion, and heart any goal is achievable! Joe West overcame his disabilities to live an independent, rich, fulfilling life. I hope you will take some time to listen to this interview. Joe West is a return guest on Cool Your Heels and such an inspiration to many.For more contact information: https://bit.ly/32hipQAI hope all is well with you and your family. Jeanne White, Station Manager, Passionate World Talk Radio
Lillian Cauldwell interviews Jack Grace Founder of HomePromise Corporation. This corporation helps veterans find the finances to purchase a home. The veterans are amazing people and HomePromise now goes one step further and now will providing a video series. for veterans with their stories. This is an amazing interview, please listen to how they will help veterans purchase a home. There is major information for the Veterans. Let me tell you all if it was not for the Veterans protecting us would we be Free?"HomePromise Heroes. The new video series will share the riveting personal stories of men and women who served in Iraq and Afghanistan. HomePromise Heroes is proud to honor the men and women who made a promise to protect against all enemies. The video series shows the courage and struggle of military service through the stories of those willing to make the ultimate sacrifice. Veterans speak freely and unscripted about their experiences, sacrifices, challenges, and more.""We wrote a check… a blank check for our lives," says Best Selling author, Steven Kuhn in the pilot episode scheduled for release in July 2020. Don't miss the biggest documentary release of the year.For more contact information -https://bit.ly/2O7ExotI hope you and your family are doing well. Jeanne White, Station Manager, Passionate World Talk Radio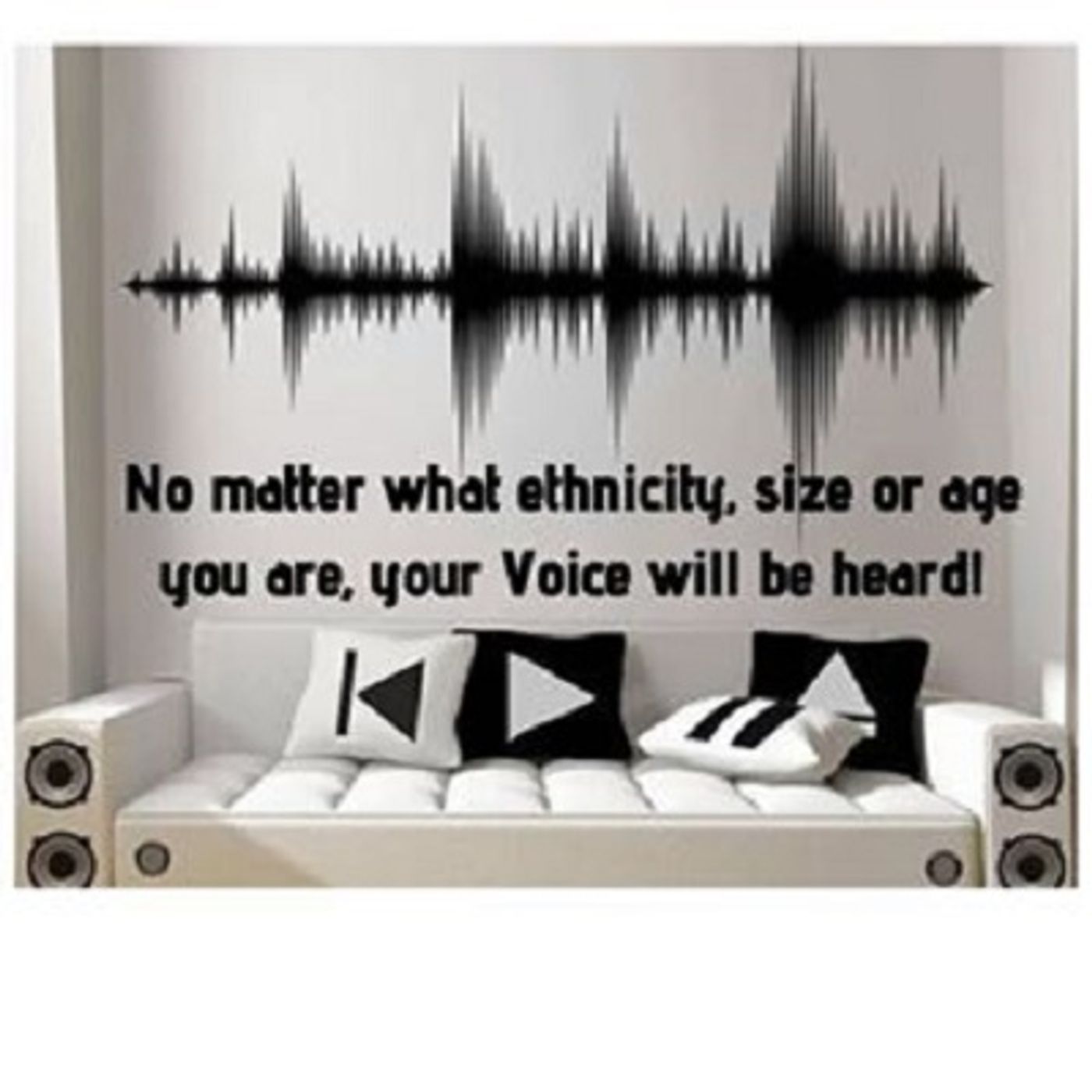 Intuitive Healer, Bk "21 Tips to Fight the Coronus virus
United States