Discover
Chase'n The Pennant Podcast
Claim Ownership
Chase'n The Pennant Podcast
Author: The Always Next Year Podcast
Subscribed: 0
Played: 2
© Copyright The Always Next Year Podcast
Description
We are CTP, Chase'n The Pennant Podcast - formally PTBNL.

We are your Philadelphia Phillies Podcast, formally known as In Kap We Trust of the ANYP Always Next Year Podcast.

Enjoy the collective bantering of Shane Meade, Rob Gilmore, Scott Novick, Andrew Santangelo, Joe Borek, Joe Berardi and Sean New!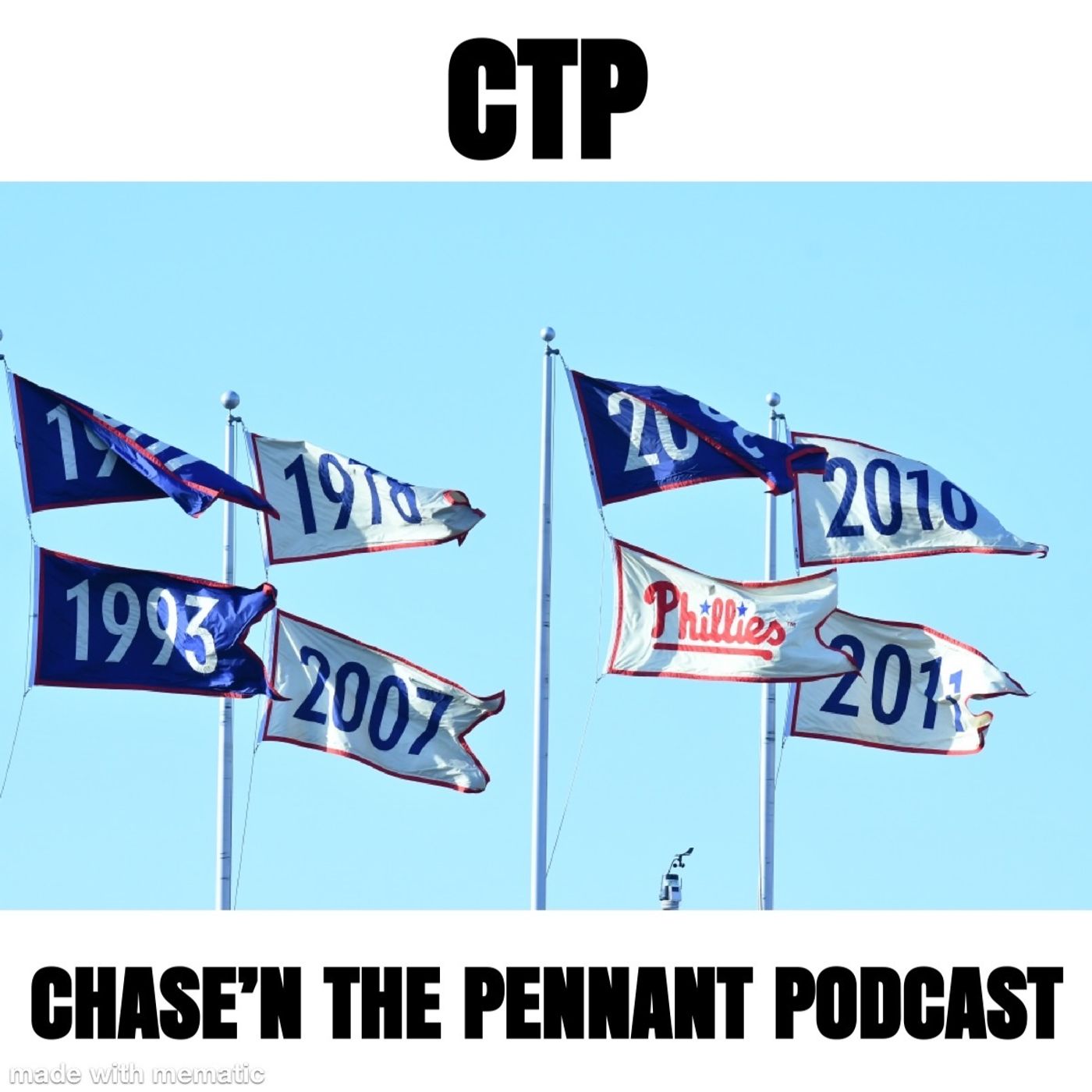 Early Frustrations
2021-04-2856:47
After a hot start, the Phillies have found themselves in a funk. Cause for concern? The crew discusses.
Rob and Andrew share their reactions to the Phillies' series in Atlanta, including their controversial win to avoid the sweep. They share their thoughts on how important a solid bullpen has been, as well as some minor moves that could spark the offense.
The Phils are off to a great start against a couple division rivals, and Rob and Borek are here to talk about it. Listen in to hear their thoughts on the team's early success!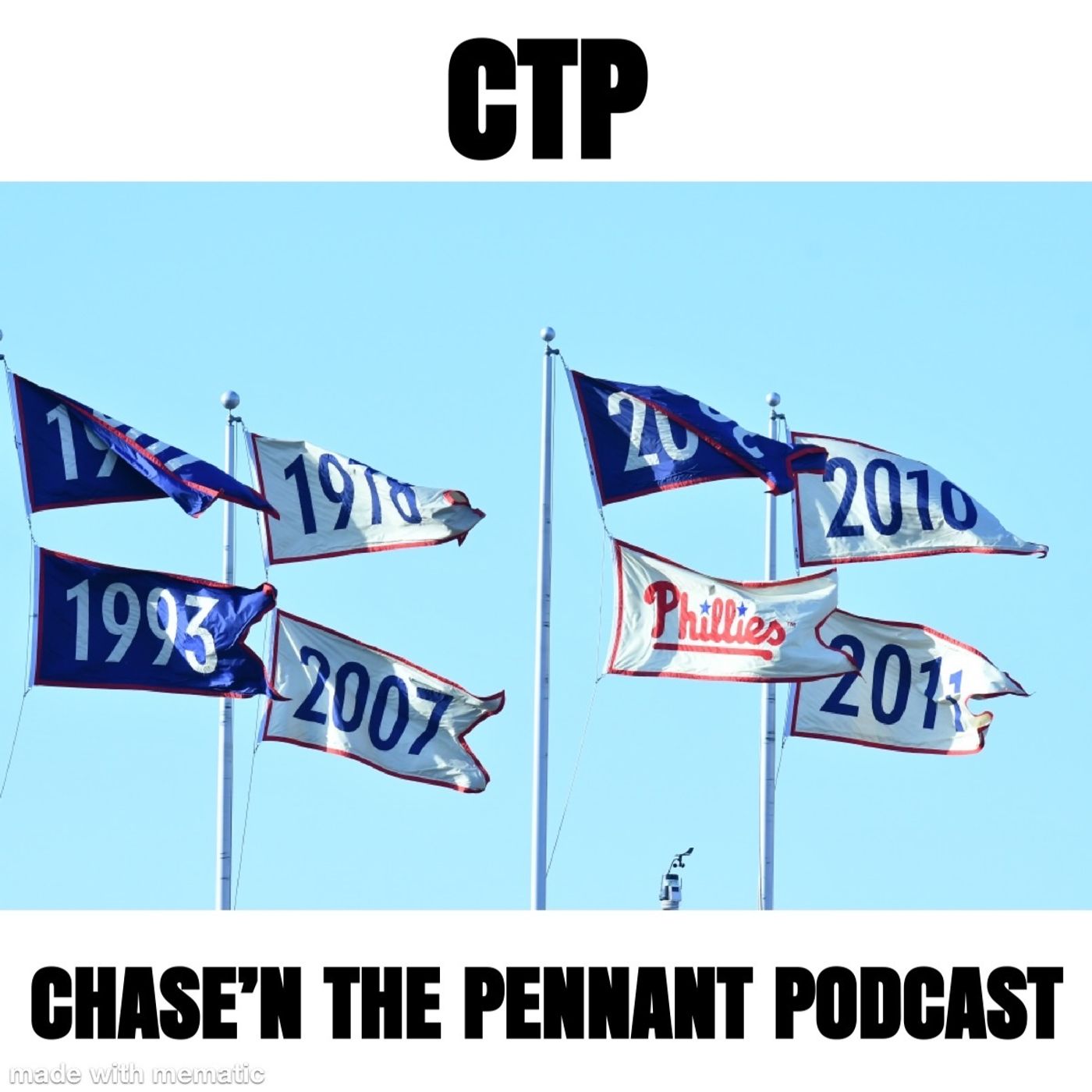 It's ALMOST Here!!
2021-03-3151:52
Rob, Biscuit, and Borek share their excitement and opinions as the Phillies are now less than 48 hours away from their opening pitch!
Biscuit, Borek, Rob, and Andrew break down the Phillies likely starting lineup and discuss their expectations.
Sean, Biscuit, and Borek give their thoughts on the recent moves made by the Phillies and give plenty of hot takes on who they think will break training camp and make the Opening Day roster!
Biscuit is back at the host with Sean, Borek and Andrew discussing the latest moves in an excited week for our Philadelphia Phillies. A now strangely active offseason that once looked so bleak, now filled with restored promise. The CTP guys give you their takes on late offseason turn around.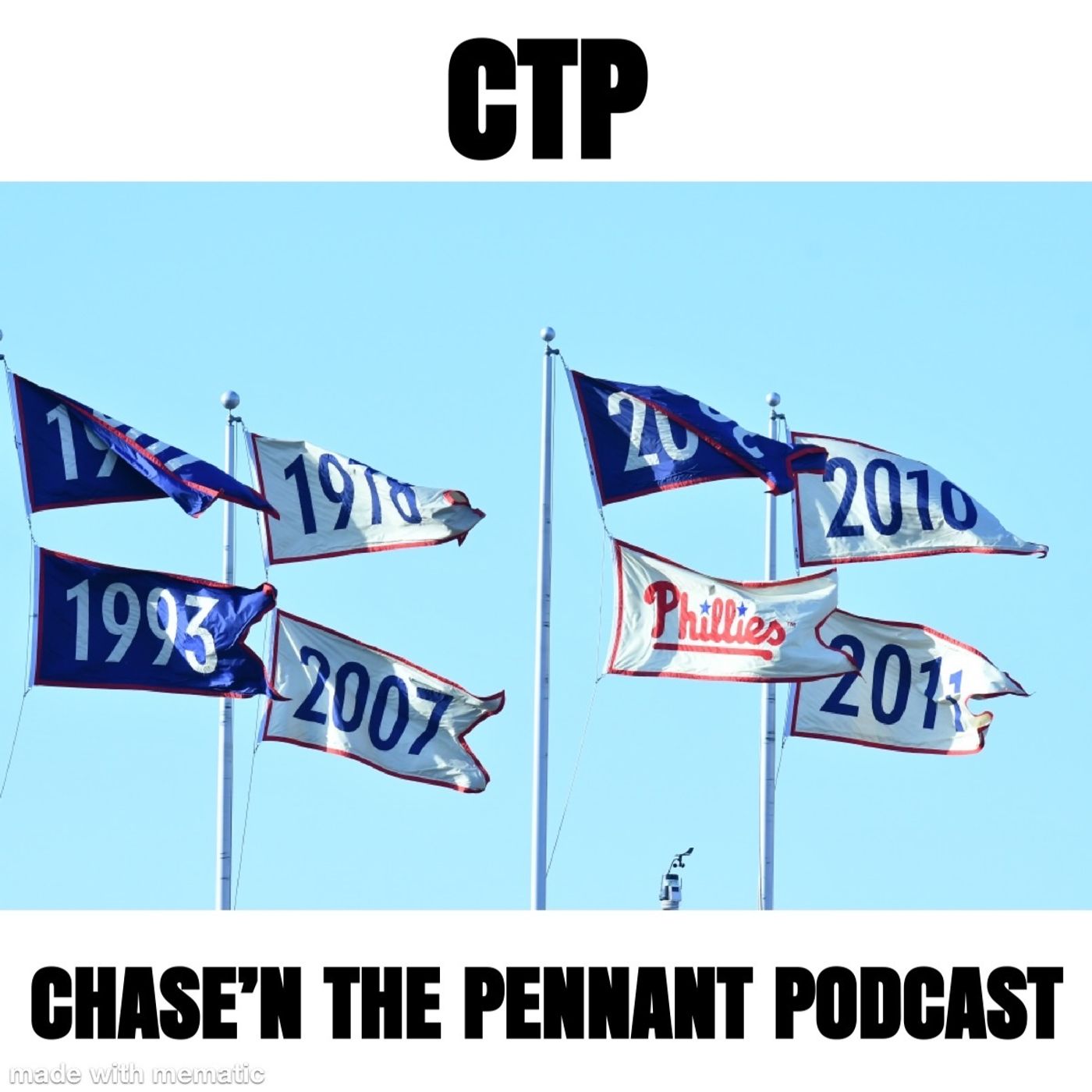 JT is Back!!!
2021-01-2748:34
Joe and Andrew are back to discuss JT finally coming back!!! Who else the Phillies should go after. Then they wrap it up by discussing the disappointing hall of fame results.Hope that is good.
Phillies finally sign a reliever in Archie Bradley, other NL East teams have been busy where do the Phillies rank so far this offseason?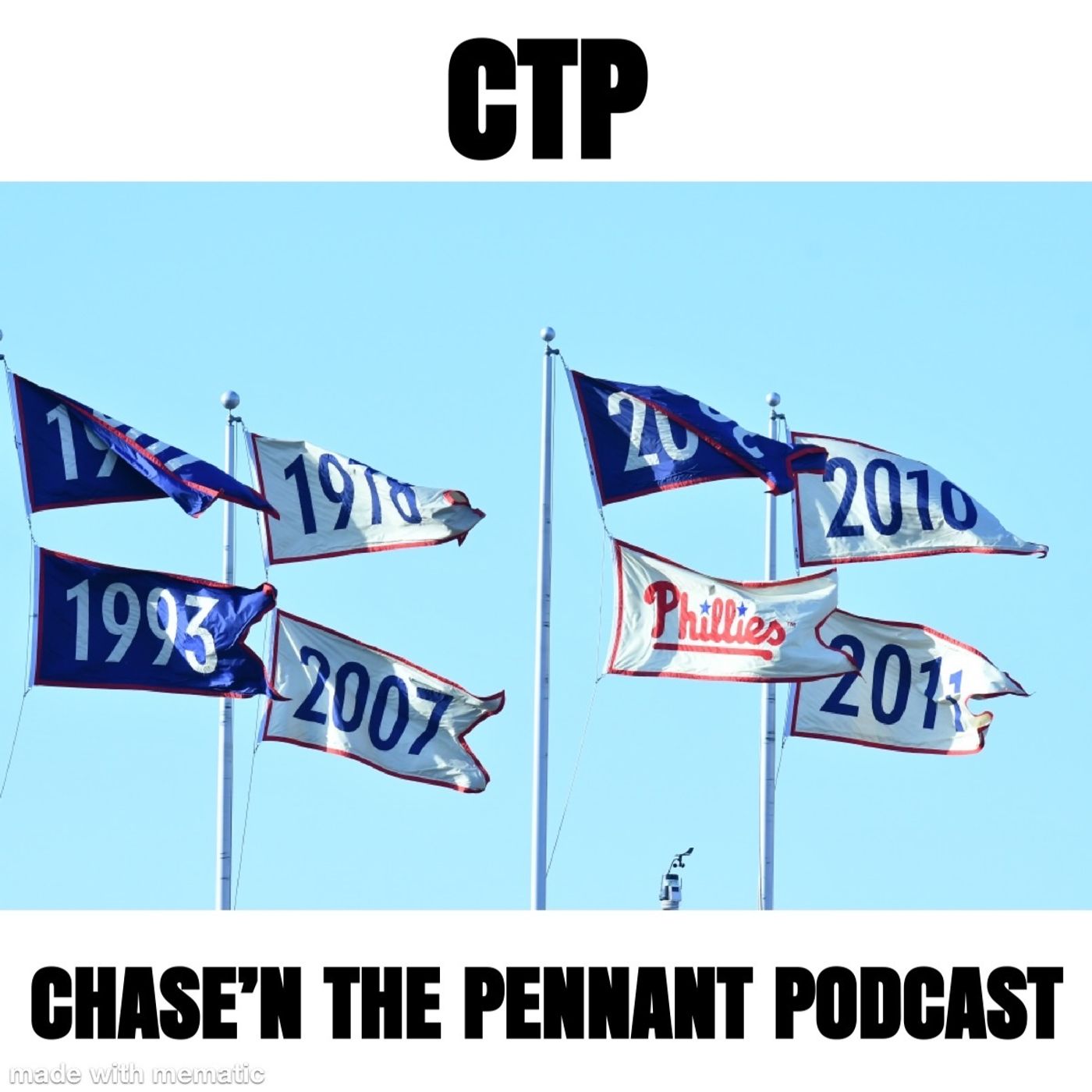 A Phillies Saga
2021-01-1232:04
Sean and Borek are back to hone in on the Mets Lindor trade and what it all means for the Phillies. The two also discuss minor moves made by the new GM as well as the lack of any meaningful moves in the immediate future, or so it seems.
Shane and Andrew are back with another episode discussing Dave Dombrowski's first few speaking appearances for the Philadelphia Phillies. And if you can trust DD, can you also trust Middleton?
Biscuit hosts as Sean joins him to discuss the polarizing hire for the President of Baseball operations, Dave Dombrowski. Biscuit and Sean give their takes and reactions to the newest member of the Philadelphia Phillies organization.
We have no plan. A Phillies story authored by managing partner and city fraudster, John Middleton. The fall from grace was a violent one and the sheen of a Bryce Harper signing has worn off. Where there is smoke, there is fire. And with all the negative news surrounding this organization, there is a lot... A LOT of smoke. Andrew and Shane go off scripts and notes and just react and theorize all the recent stories that have come out from both local and national media and even the ridiculous responses from Middleton himself. What did Philly ever do to deserve this mess?
Chase'n the Pennant PodcastHosts: Shane and Andrew Shane and Andrew talk the Phillies decision to search for a new President & GM, give credit to the Marlins for an excellent GM choice and wrap up with a little free agency talk.
Guess who's back. Back again. Rob and Biscuit are back. Tell a friend!In their returns to the podcast for the first time in more than two months, Rob and Biscuit share some ideas on potential Phillies free agent targets and how un-confident they are that a front office led by Andy "They Won't Uproot During a Pandemic" MacPhail will be able to do anything of positive significance.
Chase'n the Pennant returns from is short hiatus with a new style! Shane and Andrew are in on this one to talk the Phillies level of perceived financial struggles, front office chaos and what it all may mean for the relationship with the $330M man, Bryce Harper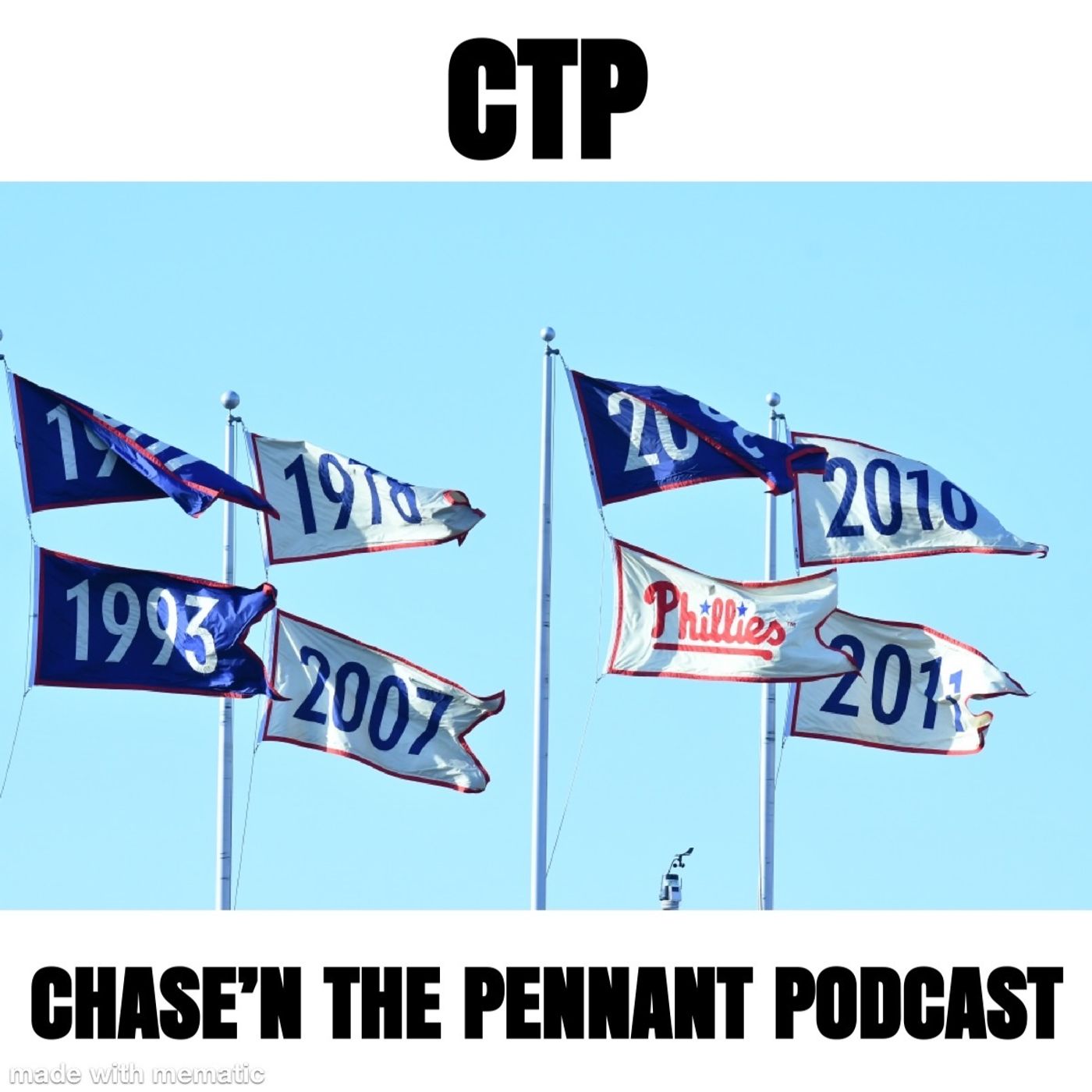 Goodbye, Klentak!
2020-10-0855:51
Rob, Andrew, and Borek talk about the Phillies' GM search and upcoming free agents.
@seannew27 interviews 94.1 WIP producer and co-host of the @highhopespod, @JackFritzWIP. WIth a week since the MLB draft, Sean gets Jack's current feelings on the Phillies draft selections/free agent signings and the current state of major league baseball.
This week on Chase'n The Pennant Podcast the entire team of seven hosts jump on for some debate and AMA. @shane_meade @radio_rob@spnovick@seannew27@jjborek26@aj_santangelo@brosephbiscuitThe guys discuss the latest duo's post from the @MLB instagram page, as well as entertain a small wrinkle for Sean. They also discuss Bryce Harper's proposed three year plan to get baseball back and if his post was in response to negative backlash, or just something he had been sitting on. Finally, the guys end with a short set of AMA's and a new bit called "Spot the Lie".
The Podcast formally known as PTBNL Pod has finally made good on its promised name and identity. Thanks to Sean New, we have found it in "Chase'n The Pennant."This weekend the team gives you the first AMA show of the podcast, along with a quick few notes on MLB the Show!
United States