Claim Ownership
Author:
Subscribed: 0
Played: 0
Description
DNA has been a marvelous tool in forensic science for around 20 years now. It has helped solve cold cases, long thought to be unsolvable. Used to fight wrongful convictions where there was little hope of the truth ever surfacing. But it has also been used to point to guilty people who hope to escape the criminal system.One of the true crime's most well-known Detectives, Robert Keppel, who is known for his contributions to Ted Bundy's investigations, takes center stage in working on one of the cases we will discuss.In this episode, we introduce you to a criminal that assaulted and tortured his victims until they died in the most horrible ways. Even one of Washington's most seasoned detectives was stunned at the disgusting crimes and the scenes. While Morris Frampton was thankfully caught very quickly after being suspected in the brutal murders of Iantha Buchanan and Rosemary Stuart in 1977, the age of DNA evidence caught up with Frampton and brought justice for the family of a 3rd victim from 1976, Agnes Williams. Join us for our Season 4 Finale Episode, as we give you a wonderful example of just how important DNA is and what happens when the justice system gets things right.Information from this episode: * As mentioned at the end of the episode, we will of course cite our sources for information relayed in this episode. However, due to the graphic nature of the crime scene photos released of the victims, and what we felt was a lack of respect for Iantha Buchanan and Rosemary Stuart, we will not provide any links to the websites where the photos of the crime scene are displayed.The little we know about Morris Framptonhttps://bit.ly/3LC4b0hImgur.com- Morris Frampton's grisly crime scenesDocumentingreality.com- Morris Frampton, Washington Serial KillerFrampton's Appealhttps://bit.ly/3K1Ki27The past catches up to Framptonhttps://bit.ly/3NPiMHEhttps://bit.ly/374gYcWhttps://bit.ly/3tYomzBInfo on Robert Keppelhttps://bit.ly/3iWir7Qhttps://oxygen.tv/3Lvil38Books that Keppel helped write on the topic of serial killers:Serial Violence: Analysis of Modus Operandi and Signature Characteristics of Killers (Practical Aspects of Criminal and Forensic Investigations)https://amzn.to/3tUYmoGForensic Psychology: Podcast that interviewed Detective Mike Ciesnyskihttps://bit.ly/3qVyJ5f
We have covered a lot of cases over the past few seasons that have left us scratching our heads and with little trust in the justice system. This one is no different.When Steve Titus was pulled over by police after a night out with his fiance, he fully cooperated with them, never thinking it would come back later and ruin his life. Just 2 short days later, he was in custody and facing sexual assault charges. He maintained his innocence throughout his statements, his arrest, and ultimately his trial. There are so many red flags, beginning with inconsistencies in the victim's statement and the timeline to evidence that doesn't match what the prosecutors claim happened. If it wasn't for the work of one journalist, Steve Titus may never have been acquitted of all charges in July of 1981.While thankfully, his conviction was overturned, there are many that were not as fortunate. Even so, his life was never the same.Information from this episodeWiki Page on Steve Titushttps://bit.ly/3u6HREWThe National Registry of Exonerationshttps://bit.ly/34RTuHdPaul Henderson's article "One Man's Battle to Clear His Name"https://bit.ly/34QnJ12"Looking back at Titus Case"https://bit.ly/3Img9J6
We have a winner!!!! Thank you to everyone who entered our Podiversay Giveaway. The winner was notified and an announcement went up on our IG Story. Make sure to check out the announcement!Just when you think you know all about Washington's most notorious serial killers, you learn that there may be more out there. For this episode, we are bringing you the story of Seattle's first convicted serial killer. What intrigued us about this murderer was his MO. All of his victims were tied with their own shoelaces AFTER their deaths. His victims were unlucky women who met with a horrible end at the hands of a sociopath.Join us for a look at the man known on the streets of Seattle as "Chilly Willy" and his 3 known victims; Denise Harris, Antoinette Jones, and Olivia Smith.Are there more out there we don't know about? According to Chilly Willy, there are many more. Information from this Episode:The faithful Wikipedia page:https://bit.ly/3CaEwIyChilly Willy speaks for himself - Unforbidden Truth Podcasthttps://bit.ly/35nd0vvThe detective who worked Denise Harris' casehttps://bit.ly/3HBan65…and wrote a book on DeWayne Harris and his crimeshttps://amzn.to/3HCWcxrThe detective who worked Olivia Smith's casehttps://bit.ly/3tsS6mHA little info on "The Jungle"https://bit.ly/3HBawXbhttps://bit.ly/35JhDzIhttps://bit.ly/3MmnTht
Every February, in the United States, Canada, and the United Kingdom, we celebrate Black History Month. Since 1969, the US has observed this to some degree or another to spread education about the African-American Community. It hasn't always been met with enthusiasm, but it continued to grow in momentum and still does to this day. In recent years, it has become even more important as the right to freedom and equality carries on.We wanted to take this week's episode as an opportunity to speak about a prominent member of the African-American community who had lived and died for his beliefs. Edwin T. Pratt would make it his life's work to help his community and fellow man, searching to help end segregation in schools, help people of color find affordable and decent housing and be able to afford to support their families by earning a good wage. He was a huge believer in getting an education and always preached that violence was not the answer. He is remembered as being charismatic, intelligent and a large presence in any room. His work in the 1950s and '60s with the National Urban League has assured him a legacy in the Seattle area. It is this legacy that would contribute to the shortness of his life. He was assassinated at the front door to his home in Shoreline, Washington on January 26, 1969. He was only 38 years old.He left behind a wife, a young daughter, and numerous friends and family who grieved for the life that was lost, as well as the one he should have lived. His work may have ended, but his legacy lives on. In this episode, we honor Edwin T. Pratt for his work in the Civil Rights Movement and the accomplishments he made in the PNW.Information from this episode:https://bit.ly/3oWOZlrDonations to this site help fund education of African Americans who have contributed to the history of black people. Please consider donating if you read the article!https://bit.ly/34NVRuoExcellent Essay on Edwin Pratt and his upbringinghttps://bit.ly/3vf7BRNhttps://bit.ly/3I1z4d6https://n.pr/3IcCV6YThe legacy lives on…https://bit.ly/3JF5UAHhttps://bit.ly/3LLi5Oghttps://bit.ly/3BsBFu9Black History Month- Learn more about something so importanthttps://bit.ly/3BszjeMhttps://bit.ly/3p03vsJhttps://bit.ly/3JCP05M
Season 4 is halfway through! We have a puzzling case for you this time. Who murdered Michael Johnston and his secret girlfriend That Chelle Robinson? Almost 3 decades ago, on a summer morning, the body of 25-year-old Michael was found by Rochelle's car on an isolated road in Pierce County, WA. Only hours later, Rochelle would also be found deceased, nearly 5 miles away. The case was cold before it even started. But over the years, there have been speculations from psychics, possible ties to the occult, and a stalker named "the pimply man" connected to this case.But no one has been brought to justice.This episode is a special guest (or two!), joining in for the discussion on this case and what could have happened.Information from this episodeReddit has a lot to say about thishttps://bit.ly/3oqIHKGhttps://bit.ly/3gn73RaNews of the deathshttps://bit.ly/3sfYywBhttps://bit.ly/3J0x58Whttps://bit.ly/3J0x58Whttps://bit.ly/3sfYywBUnsolved Mysteries won't speak of Magic: The Gatheringhttps://bit.ly/3ojnja7https://bit.ly/3ulWiGRhttps://bit.ly/34hnqftEven Sylvia Brown had thoughts, and people had thoughts about herhttps://bit.ly/3AVihpc25+ years laterhttps://bit.ly/3ojnyC3https://bit.ly/3L239Lo
Our topic of discussion this episode is one that is a tough subject to cover. Rape is a horrific crime, that can happen to anyone. It leaves very long lasting effects upon its victims. From the years 1978 to 1981 women in Spokane were being terrorized by a rapist who was held unchecked. The media didn't report it until well after a year of the crimes beginning. The police didn't have the funding, the manpower or the resources to handle catching this criminal. But it only takes one lucky lead to make or break a case. That lead finally came for detectives when a certain car was spotted multiple times in areas where the assaults had occurred.Frederick "Kevin" Coe, or Coco as his mom nicknamed him, was the unlikeliest of suspects, yet when those who knew him learned of his arrest, no one but his family thought him innocent. It is assumed that Coe was responsible for over 40 rapes, but who knows how many untold victims he has left in his wake. The women who survived his attacks are survivors in every sense of the word. We wish them well.This is the sordid story of The South Hill Rapist, Kevin Coe. Info from this episodeHistory Link Essay by Jim Kershnerhttps://bit.ly/33UwsP9"Just lay back…" Was this a misquote?https://bit.ly/3ItoUSpIn Coe's own wordshttps://bit.ly/3GR0W2PRuth Coe couldn't let her son have all the funhttps://nyti.ms/33ANmSZAfter the appealshttps://bit.ly/3IlSQjePossibility of releasehttps://bit.ly/3IlSQjeCoe Committed to McNeil Island Special Commitment Centerhttps://bit.ly/3AhEA8ihttps://bit.ly/3GSvrpohttps://bit.ly/3qLWtcchttps://bit.ly/3rwOMpwThe passing of his parentshttps://bit.ly/3rCKtZNhttps://bit.ly/3FMuXjeThe conviction that stuck: Julie Harmiahttps://bit.ly/3tQdGmKA Look Backhttps://bit.ly/3rzFcCdBook Review on Son: A Psychopath and his Victims By Jack Olsenhttps://bit.ly/3AhHYzW
We're ringing in the new year with a bonus episode!This sordid tale comes to us from the Eastern side of Canada in the 1940s. It's a captivating story that to this day is still talked about. When the torso of a man was found by a group of children on a mountainside, one suspect quickly emerged. John Dick and his wife of only 6 months had a very short and volatile relationship. So when his body was identified by family members, police went in search of the estranged Mrs. Dick.Evelyn MacLean Dick was a beautiful young woman who was accustomed to having the best. She was wildly sought after by influential and powerful men in the town of Hamilton, Ontario for her company. She led a very comfortable life, able to have anything her heart desired. When what she wanted was to marry blue-collar immigrant John Dick, her parents were less than pleased.After being held on suspicion of murdering John, her wild tales and outrageous statements would lead police to a former lover, a hired mafia hitman, and her own father. It also led them to a sad discovery in her very own attic.The notorious Mr. Evelyn Dick has taken her secrets to the grave and the world will forever wonder what exactly happened all those years ago to her poor husband. But that hasn't stopped people from speculating about her and her life. Information on this podcast:The Basicshttps://bit.ly/3Ho8Roqhttps://bit.ly/3Ju38iAEvelyn Dick lives in infamy https://bit.ly/3mKge1mhttps://bit.ly/3sRmlVLhttps://bit.ly/3sJGLj8Story Hunters Podcast "Where are you, Mrs. Dick?"https://bit.ly/32DRn8zThe Evelyn Dick Files, bloghttps://bit.ly/3qACNGT
Welcome back, Campers! The holidays are upon us and we wish everyone a very happy and safe time with their loved ones. We wish you all well and want to again thank everyone for listening and supporting our little podcast endeavor!Our fourth episode this season is a little different from the normal serial killers we cover. In this episode, we will delve into one of the most prolific serial arsonists in US history. There are many others who have set more fires, however, what this arsonist was able to accomplish in just 6 short months set the greater Seattle area on high alert and sent firefighters into a panic as there was no end in sight.Multiple families lost their homes and all their belongings, people lost businesses and ultimately 3 lives would be lost after a retirement home was targeted. The destruction would be estimated at around $40 million in total. Because of the ghostlike ability, the arsonist had to move from place to place while remaining unseen, he was given the nickname Spector.Ultimately, it was a risky maneuver by the Sno-King Arson Task Force that brought an end to this arsonist. It was a risk that paid off and led to the capture of 27-year-old Paul Keller in February of 1993.Let us know your thoughts on this case!Paul's very small Wikipedia pagehttps://bit.ly/3mcYBqCUnknown arsonist on the loosehttps://bit.ly/3p65Xylhttps://bit.ly/3E0YxQZAfter the Spector is foundhttps://bit.ly/3E601tohttps://bit.ly/3J8fCfMhttps://bit.ly/3oZULDbhttps://bit.ly/3mf6Hzkhttps://bit.ly/325ZDOnhttps://bit.ly/3p068uWCollecting the rewardhttps://bit.ly/3dYnz8Hhttps://bit.ly/3mfqUoFSno-King Arson Task Force recognizedhttps://bit.ly/3sbJO3xRecommended to read and watch:The Anatomy of Motive: The FBI's Legendary Mindhunter Explore The Key to Understanding and Catching Violent Criminals by John Douglas and Mark Olshakerhttps://bit.ly/3GPrlOfEvil Lives Here, Season 2 Episode 1 "Not My Boy"Included with the Discovery+ app, or available on Amazon here: https://amzn.to/3F7D8a2Not Our Son, 1995 starring Neil Patrick Harris as Paul Keller and Gerald McRaney as George KellerPart 1- https://www.youtube.com/watch?v=rZghZXvhUo8Part 2- https://www.youtube.com/watch?v=YjBZaT5xAJMPart 3- https://www.youtube.com/watch?v=7wR-XB9YTBoAn article on the making of the moviehttps://bit.ly/3styCQ3
Welcome to a new episode, Campers! We have a sorted and chilling tale to tell you!We're going back to the 1990s when serial killers were around every corner in the Pacific Northwest. We're talking about a killer who almost got away with his crimes completely. One crime was even considered solved when a couple had seemingly confessed to the murder of a young girl in Oregon. But he couldn't leave well enough alone and craved the spotlight. He wanted the world to recognize his existence. So he began to send in letters to newspapers and even a courthouse with details of his crimes and his victims. Those letters earned him the name "The Happy Face Killer" because of the smiley faces he drew as a signature.It would take one mistake to bring it all crashing down around him.There are many twists and turns to this story and you won't want to miss it.Join us for another twisted tale and be sure to let us know your thoughts on the episode!Information from this episode:False Confessions to murderhttps://bit.ly/3DjaEJ0The Happy Face Killer's first victim: Taunja Bennetthttps://bit.ly/3xP4aAkhttps://bit.ly/3IecAG9Keith Jesperson: The Happy Face Killerhttps://bit.ly/3Irc8Vkhttps://bit.ly/3GbuAPShttps://bit.ly/3rMluVRThe many victims and the killer's lettershttps://bit.ly/3Ij7BE8https://nyti.ms/2ZSrUaghttps://bit.ly/3rxTBRcWhat not to do while in jailhttps://bit.ly/3Isl5OfThe right person is finally convicted of the crimehttps://lat.ms/3pqNdbyLaverne Pavlinac exonerationhttps://bit.ly/3Gbut6UJohn Sosnovske exonerationhttps://bit.ly/3Iais3nNetflix series watched:Catching Killers True Lies, Part 1 & 2https://bit.ly/3dclGFjMonster in My Family produced by LMNhttps://bit.ly/3Gann2p
How do families move on in their lives after they are shattered by the realization that someone they love committed a horrible crime? This is a hard question, and there may not be definitive answers. In this episode, we touch on this subject while discussing the suspected nomadic serial killer, Charles T. Sinclair. After his capture in 1990, his family was broken and at loose ends. The man they had known as a loving father and husband had committed upwards of 10 murders, all to make money. His daughter Pam has gone on to say that she realized after the fact how all of the odd things in her childhood suddenly were quite explainable once she knew the truth. In an interview Pam gave, her first after all these years, she opens up about the guilt of knowing that the father she held so dear is not who she thought. What he did to his victims and why he did it seems so unlike the man she knew. Like two sides of a coin.Charles Sinclair left this world without giving anyone answers. He was never convicted of any crime. His victims, their families, law enforcement, and his own family are all left in the wake of his mess, with no way to clean it up.Join us for our second episode in Season 4 for a discussion on criminals and the families that left to survive after everything comes out in the open. Of course, we will discuss the victims whose lives were taken and his crimes as well. We will also delve into a good amount of cases Sinclair was linked to but proven to not be responsible in later years.Bits of background infohttps://bit.ly/3qSD0qOhttps://bit.ly/3Fy9haTA look at Charles and his crimeshttps://bit.ly/323A403https://bit.ly/3x1yvuXOther cases he was suspected in...or nothttps://bit.ly/3FqVGlyhttps://bit.ly/3wXOdHGhttps://bit.ly/3CHXPYthttps://cbsn.ws/3qYG4BAThe Linton'shttps://bit.ly/3cxKoiNHow this all ends and his family picks up the pieceshttps://bit.ly/30BbMdkNewspaper Clipping on his deathhttps://bit.ly/3HxSJBB"Evil Lives Here" episode: Our Secret Identity ( I watched this with my ID+ subscription)https://imdb.to/3nrvjFY
In June of 1984, Jimmie Turner was shot and murdered outside of his home. Two men were ultimately arrested and charged with aggravated 1st-degree murder. One was acquitted within a month of going to trial. The other would spend over a decade on death row.That man was Benjamin Harris, III.Benjamin was a man with a very troubled past and clear signs of mental health issues. However, throughout his trial and his sentencing, the courts, his attorney, and the state failed to act on his behalf to assure he was justly convicted. Join us for our season 4 opening episode as we take a look at a case that should leave you questioning our justice system and how they work with the mental health community.We want to make sure that anyone who needs mental health help can get it. If you or a loved one are in need of resources, here are ways to find them in your area.Online at: https://www.nami.org/help or at: https://www.nimh.nih.gov/health/find-helpBy phone: Text "Hello" to 741741 or call 1-800-273-TALK (8255) for suicide-related concerns And 1-800-662-HELP (4357) for substance abuse or mental health issuesGreat website for Information on the Death Penalty and caseshttps://bit.ly/3BOAZhhNational Registry of Exonerationshttps://bit.ly/300Gf4u1986 Appealhttps://bit.ly/3EPTnbd1990 Appealhttps://bit.ly/31zkd9tFederal Circuit Appealhttps://bit.ly/3CNsZ1nFreed but...nothttps://bit.ly/3mMLLjDThe state of Washington is still on their bullshithttps://bit.ly/3o2Fy2qLegal terms researchedhttps://bit.ly/3ENNagchttps://bit.ly/3q9Kky0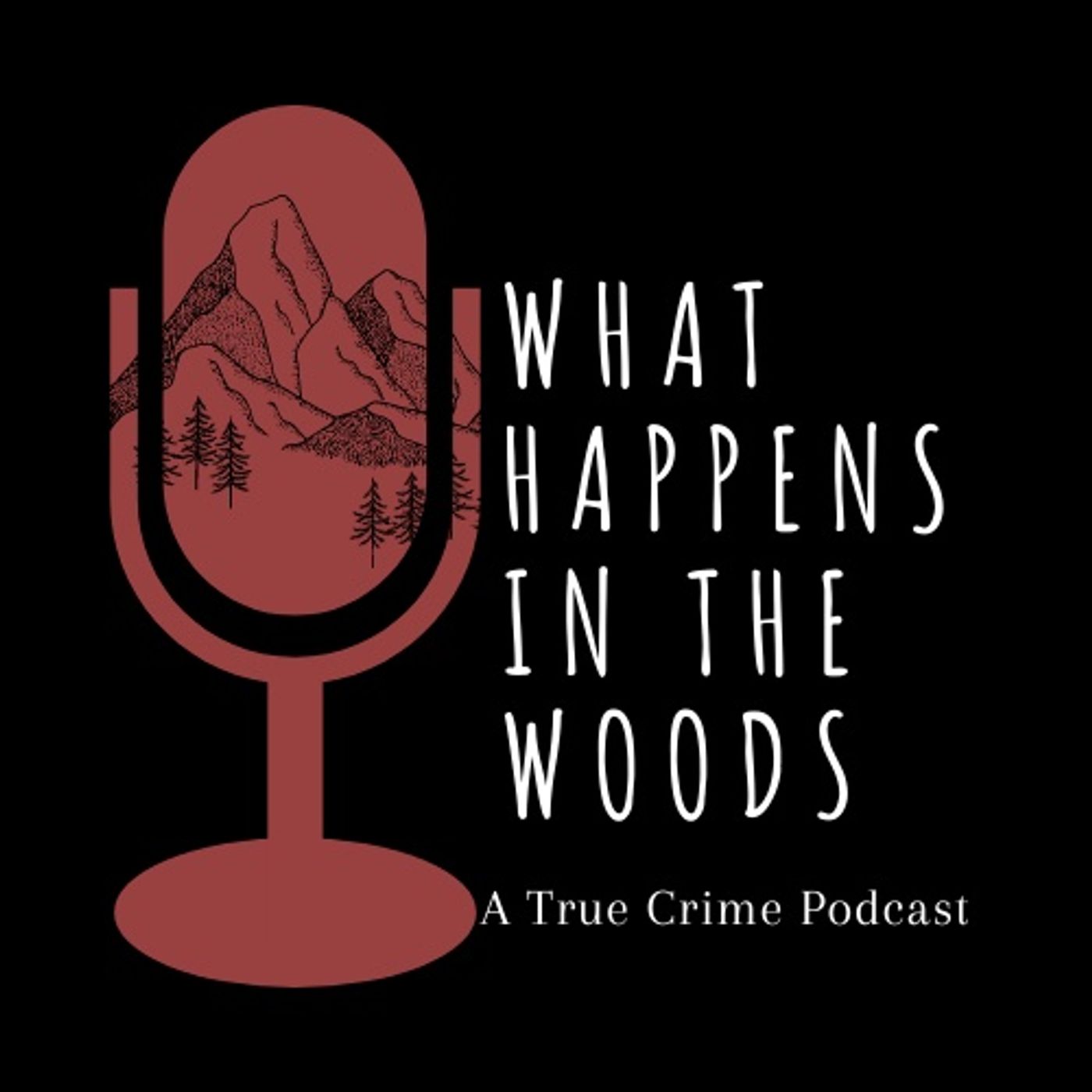 Bryan Johnston interview
2021-11-0334:34
Hello, campers! We are so excited to be able to give you some special content as a bonus episode this week! For those who aren't in the know, Jess is an avid reader. Of course part of this job is reading research on potential podcast episodes. But...she also happens to like to read about true crime and mystery. Jess was very fortunate to be able to speak with local author, Bryan Johnston, about the George Weyerhaeuser kidnapping case that we recently covered in an episode and discuss his book covering the crime. Bryan was gracious enough to answer a few of our questions and bring some more light to the case. We feel very fortunate to be able to bring this to you and appreciate him speaking with us.Please check out author Bryan Johnston's website for more information on this book and his works in progress. Follow the link here: https://www.bryanrjohnston.com/Purchase Deep in the Woods in any local bookstore or online here: https://www.amazon.com/gp/product/164293903X/ref=dbs_a_def_rwt_bibl_vppi_i2We hope you enjoy this bonus episode and thank you so much for tuning in!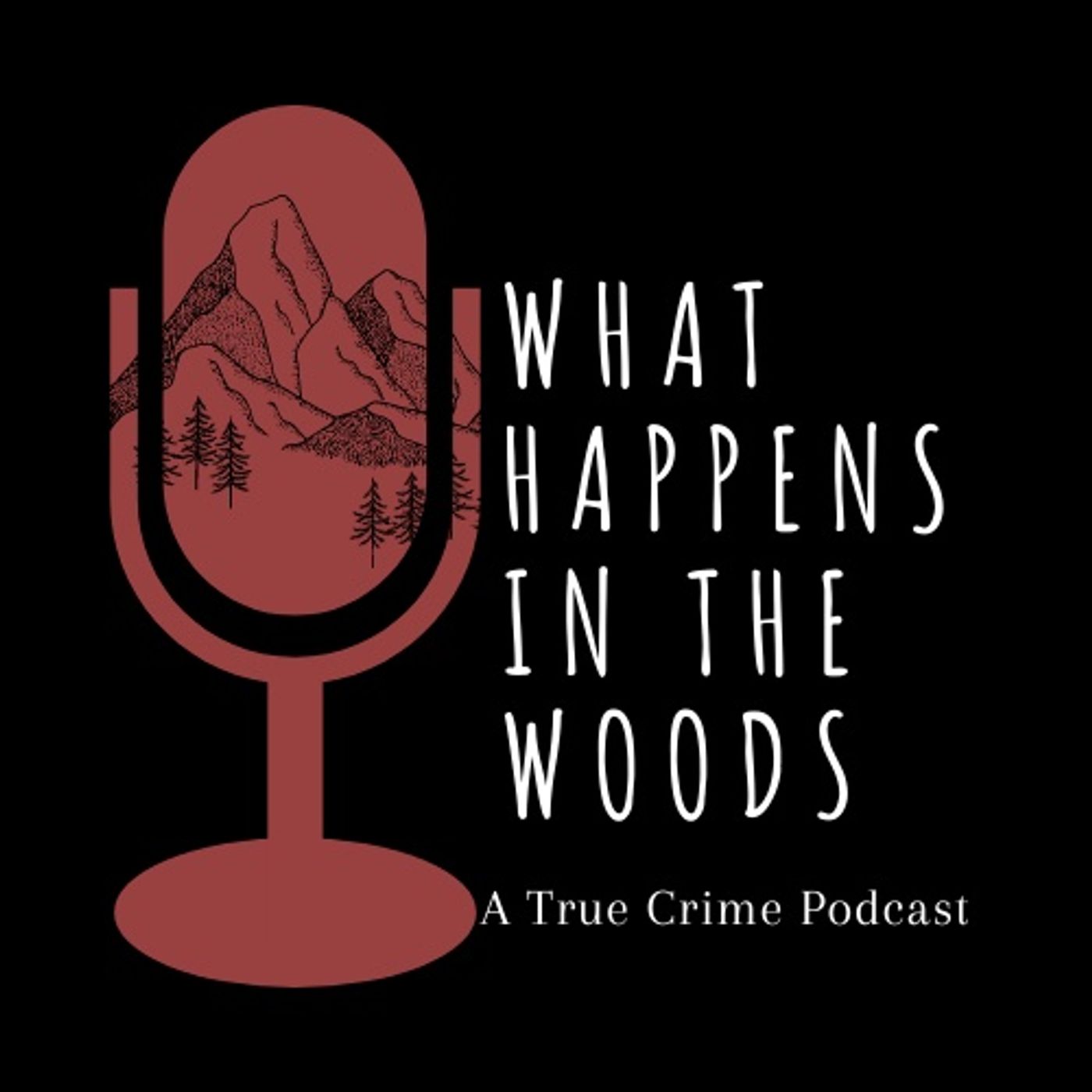 Halloween special 2021
2021-10-2901:22:42
Welcome back to regular episodes! I know it's been a while but, you will get back into the swing of things. Here we go! This week is our bonus episode for Halloween, with our podcast besties Crimes and Closets. On the mic, this episode are the Killer B's..... Beth and Brice. Beth regales you with the tale of the murder of Doreen Erbert. Brice tells the tale of the murder of Adriane Insogna and Leslie Mazzara. Don't worry Jess and Cristy are joining the party as well. So listen in and listen up for this week's episode!Don't forget to check out Crimes and Closets on their podcast and on Instagram @crimesandclosets.Beth's sources:Snapped: Michael Dennis, Season 26, Episode 9, released October 2019https://bit.ly/3CnWXZBhttps://oxygen.tv/2ZD5Ujxhttps://bit.ly/30Y91COBrice's sources:https://bit.ly/3biDM7Chttps://abcn.ws/3mkaP1hhttps://bit.ly/2ZtCDYEhttps://bit.ly/3GsW9oFhttps://bit.ly/3BiIZqphttps://lat.ms/3jFwIXihttps://legcy.co/3bhq84I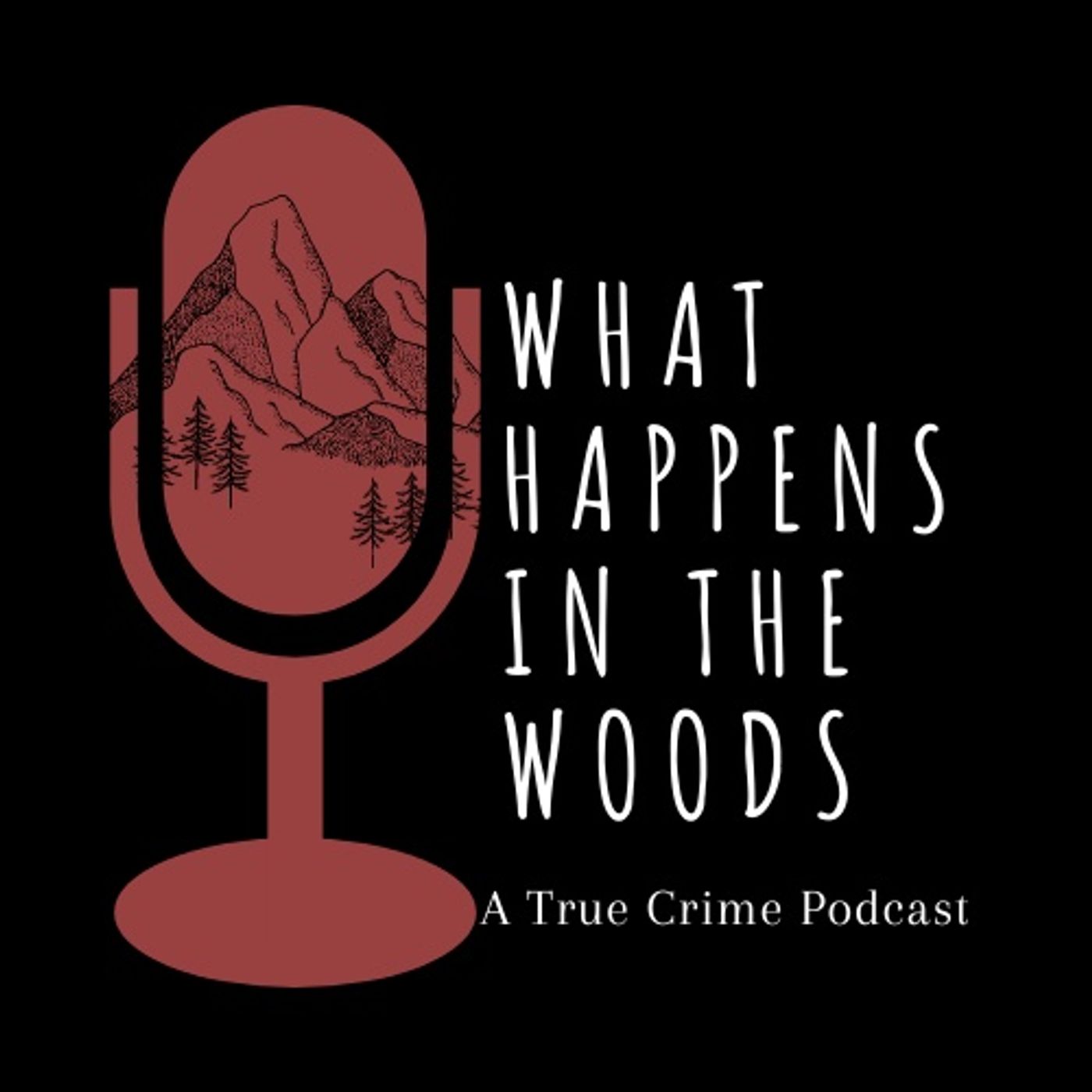 WTF Wednesday!!!¡¡¡¡¡
2021-10-1338:40
We're nearly finished with the fuckery here in the woods. But gather 'round the campfire for two more episodes before we head into our regular season!It's spooky season and we're ready to have fun with our podcast besties Crimes and Closets for a special Halloween episode.  Make sure to pay attention for further information and release dates that will be coming soon!Keep your sperm to yourselfhttps://bit.ly/3iZ8WF4https://bit.ly/3v56FwWhttps://wapo.st/3v8YTSFNo one is ever what they seem on the interwebshttps://bit.ly/3v4rpoChttps://bit.ly/3BEzZwGhttps://bit.ly/2YHd0mnDo a once over before you post on social mediahttps://cnn.it/3v68Sbuhttps://bit.ly/3v6Przchttps://bit.ly/3aDRgu1https://bit.ly/3ANa8ljFlorida can keep this fuckeryhttps://bit.ly/3v4zIkchttps://bit.ly/3iWMrk8https://bit.ly/3av77Lphttps://bit.ly/3oWVzchhttps://bit.ly/3DxKzq3https://wapo.st/3azBD6Whttps://bit.ly/3DAcDJh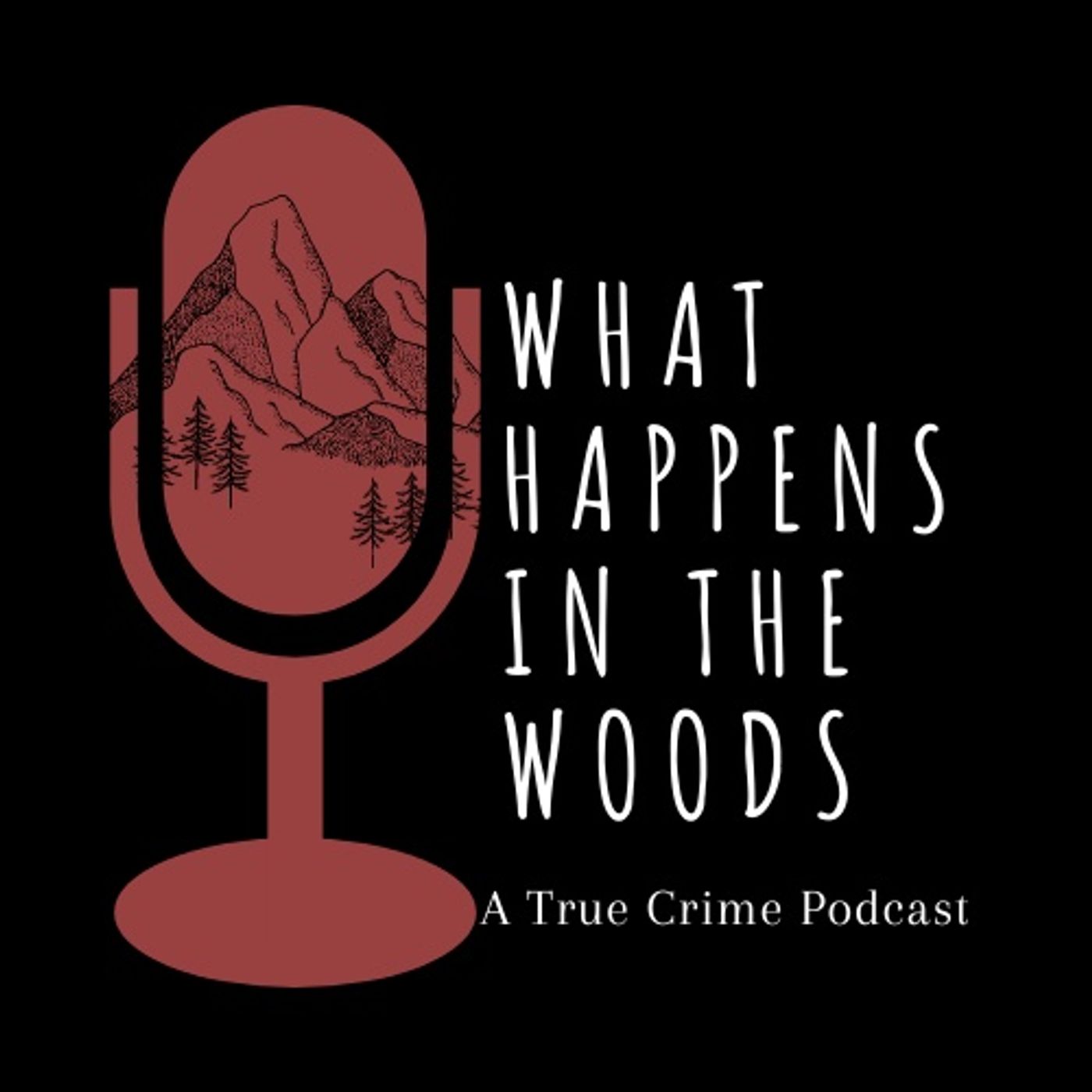 WTFWednesday!!!¡¡¡¡
2021-10-0643:37
We're halfway through our WTF Wednesday season but the fuckery just keeps coming! Special thank you to our friend Beth at Crimes and Closets for some great story suggestions for the episode. There is definitely some fuckery going on in North Carolina. You have one more week to share any crazy stories for us to cover, so don't wait! Message us on IG or on the website, WHITWPODCAST@gmail.com.Also, if you're enjoying our WTF series, please share What Happens in the Woods with like-minded true crime lovers and give us a rate and review. We grow when word spreads and it's all thanks to our listeners!Don't sleep on North Carolina's weird and bizarre storieshttps://bit.ly/3FhMUqVBeware of the killer clowns at 4 o'clock in the morninghttps://bit.ly/3mlTB2ohttps://7ny.tv/3mwUXrdhttps://bit.ly/3mlTF28https://cbsn.ws/3uIfpJghttps://bit.ly/3Fo5r4Thttps://bit.ly/3oyd1nvhttps://bit.ly/3iBtuDkStay out of the woods people!https://bit.ly/3AeZYthhttps://bit.ly/3lh9gARhttps://bit.ly/3mvxG8SNew ways to use your construction equipmenthttps://bit.ly/3mnohjMhttps://bit.ly/3FjKpnVFlorida Fuckery in New Yorkhttps://bit.ly/3AcJkdH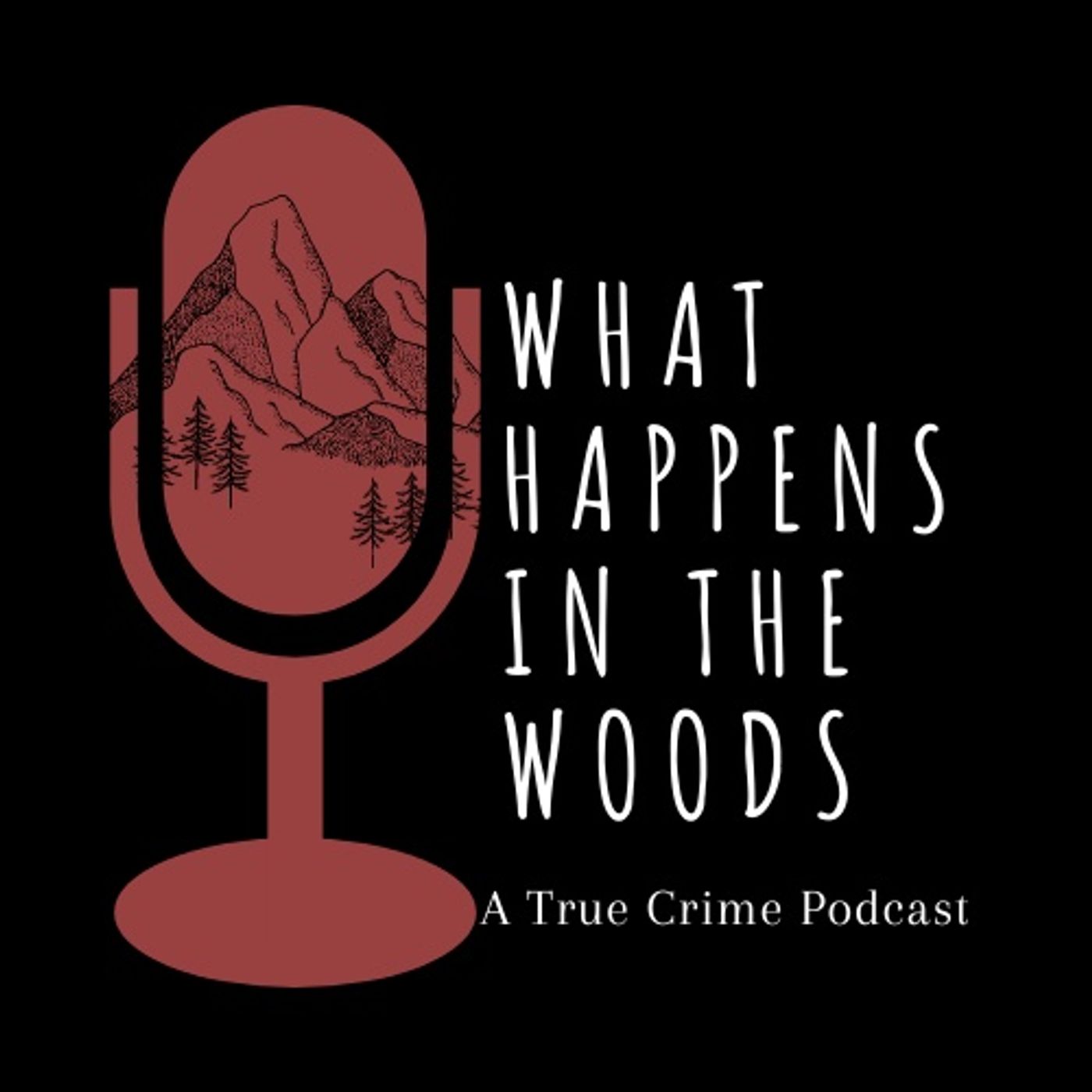 WTF Wednesday!!!¡¡¡
2021-09-2923:47
Thank you for joining us for another weekly episode of WTF Wednesday! There is so much fuckery to share, but please send us more. There is still time to share your craziest, silliest, absolutely unbelievable WTF stories for us to be able to share with the rest of the world. Message us on IG or on the website, WHITWPODCAST@gmail.com.All kidding aside, this week we discuss a topic that can be triggering for some. Our first story involves a person charged with child exploitation. While researching this case, some statistics came to our attention that shocked us, and rightly so. Please go learn more about trafficking and exploitation in the US and the alarming evidence that this is a serious problem in our society.https://www.ecpatusa.org/statisticsYou can't trust anyone these dayshttps://bit.ly/2ZpnkQlhttps://bit.ly/3zqGvVXhttps://bit.ly/2XFghm1What's next 2021, Mutant Goldfish? Oh, wait...we already have those.https://n.pr/3hXLtnshttps://bit.ly/3ACRIEAWho lives in a pineapple under the sea???https://n.pr/2XRRzi6https://bit.ly/39qzidZFlorida Fuckery with sea turtleshttps://cnn.it/2ZkeQtEhttps://cbsn.ws/3COPzX5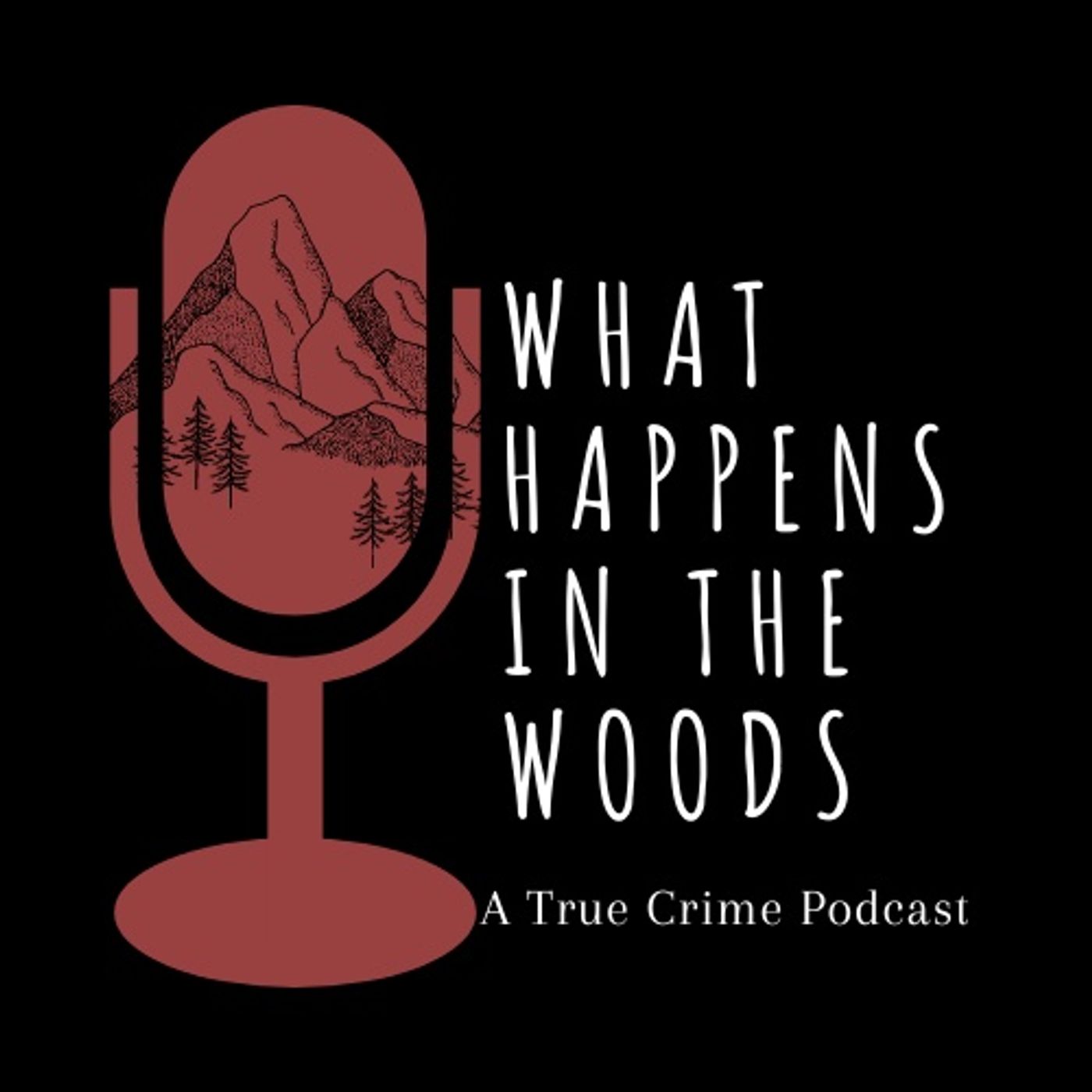 WTF Wednesday!!!¡¡
2021-09-2237:48
Welcome to a new WTF Wednesday to get you through your week! We're still open for suggestions of any weird, odd, crazy, or just plain fucked up stories if you want to share them. Direct message us on Instagram or through the website at WHITWPODCAST@gmail.com. We want to hear from you, even if it's just to say hi! Also, don't forget to check out the WTF Merch while you're at it.Until next week!The Antwerp Zoo has serious concerns about this womanhttps://bit.ly/3nWRapwhttps://bit.ly/3hUQFZehttps://bit.ly/3ksa1GLFlorida Fuckery times 2https://bit.ly/3nTb6JRhttps://bit.ly/3EzGGlPhttps://cnn.it/39qzkm9https://bit.ly/3AxSlPpIs robbing a pharmacy worth $150?https://bit.ly/39nCyHchttps://bit.ly/3EHxkUYhttps://bit.ly/3kuIKDrhttps://bit.ly/3CyMJ8fIs LAX the new Florida?https://bit.ly/3ku9e8hhttps://cbsloc.al/3hXbrHH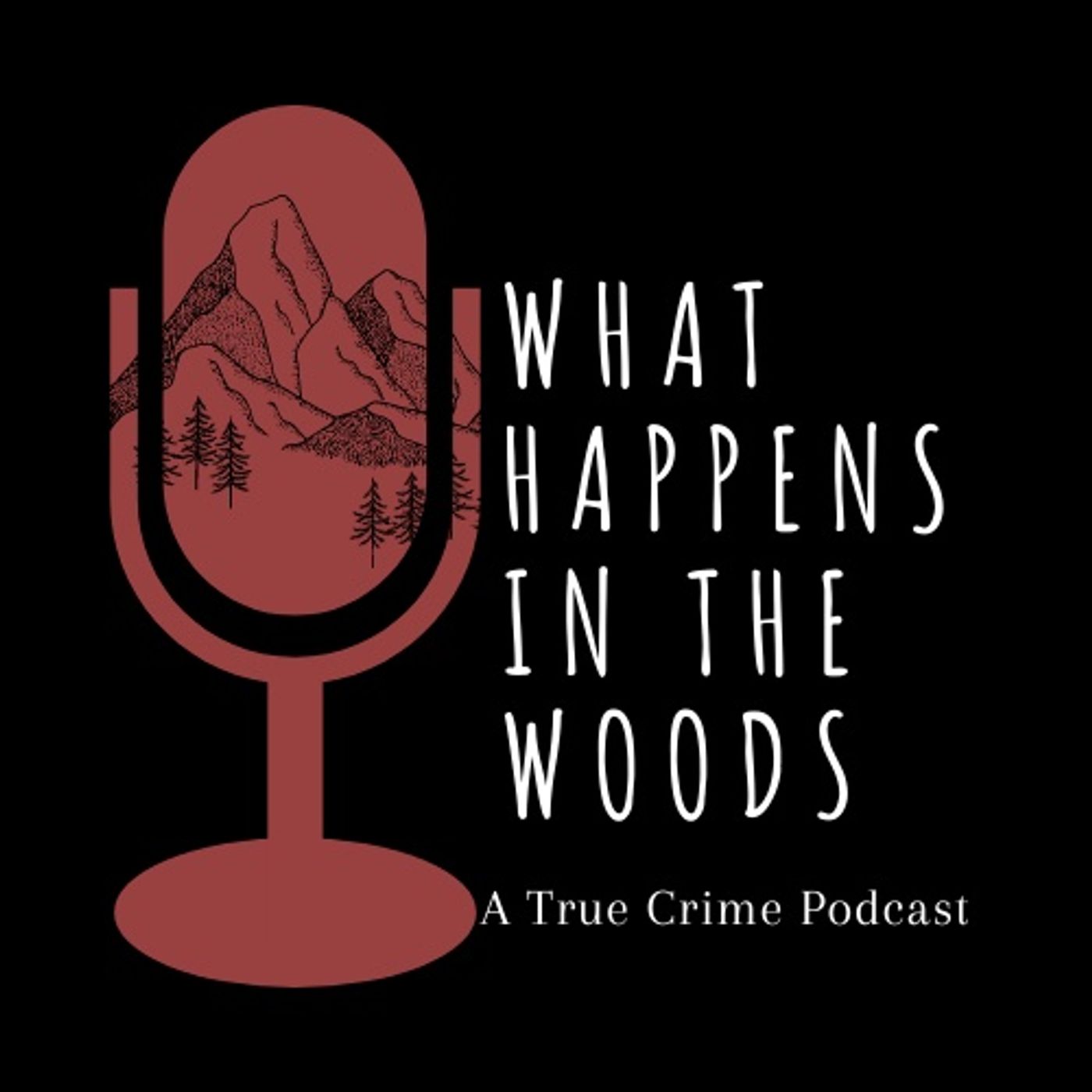 WTF Wednesday!!!¡
2021-09-1542:55
The fuckery begins again in Season 3 of WTF Wednesdays! Welcome back to the lighter side of true crime here at What Happens in the Woods. These episodes of the podcast will leave you saying, "What the Fuck?".Thank you to Mara and Olivia for continuing their WTF participation (as if they had a choice), and joining us to kick off season 3.As always, here are the links to the stories we showcased this time. Make sure you let us know your thoughts on these discussions and send in your suggestions for future WTF episodes. Be sure to check out the new merch that is available now on the website. We'll be back next Wednesday for your listening pleasure!First on the discussion list:Nirvana has some legal troubleshttps://bit.ly/3k8YTyqhttps://bit.ly/3AgG95zhttps://bit.ly/3hBBRhPhttps://bit.ly/3Aedn5Ehttps://bit.ly/3Afgjivhttps://bit.ly/3EufoNNhttps://bit.ly/3hCuRkPFrom there, we went on to discuss inappropriate teacher/student relationships:Destrehan High School in Louisiana has some issues with defining relationshipshttps://bit.ly/3lqv4IZhttps://bit.ly/3tIu7iPhttps://bit.ly/3Ae2AIJhttps://bit.ly/3lsJ84Qhttps://bit.ly/3lkfy16https://bit.ly/3kbzUughttps://bit.ly/39aYWDmhttps://bit.ly/2XgSgkwAnd last but not least! Here is this week's Florida Fuckery:https://bit.ly/3nEcekjhttps://bit.ly/3EebIzvhttps://oxygen.tv/3zcPAlahttps://bit.ly/2VJ0gdLhttps://bit.ly/2XpnFS8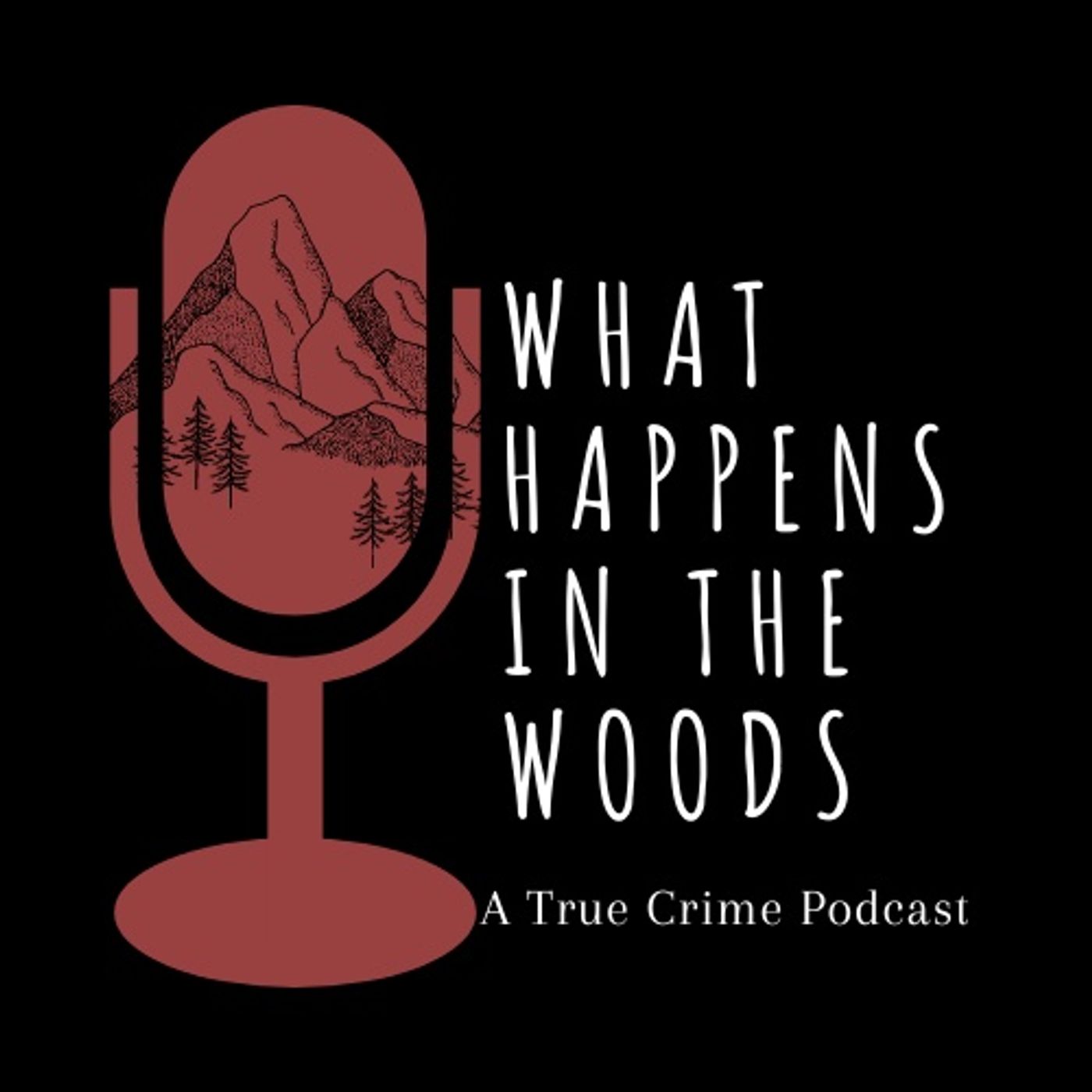 Tubesock Murders
2021-08-2047:35
Welcome to the season 3 finale here at What Happens in the Woods.The 80's in Washington were a hotbed of murderous activity. In 1985, two couples' murders would cause immense speculation and the only clue that the cases are linked, a tube sock tied around the females necks, gives little to no usable evidence. Could this be the work of a serial killer? We now know there were plenty to choose from operating in the state at that time. Or was this just two couples who were at the wrong place and wrong time? With the crimes separated by only a few weeks, it's quite possible. To this day, there are no known leads or suspects as to who would have killed these couples in the woods. But even the lack of resolution in these cases seems to add to their notoriety. Dubbed the "Tube Sock Murders" or "Mineral, Washington Murders", all one has to do is search for unsolved crimes in the state of Washington and you're guaranteed to see the cases show up.No one likes to hear that a case has gone cold and it has been years since any update has been made. It seems incredibly unfair that a family should suffer the loss of one of their loved ones in such a way that is usually discussed on a podcast such as this one. But add to that the failure to hold the criminal accountable and it seems the cruelest of tragedies. For the loved ones of Ruth Cooper, Stephen Harkins, Diana Robertson and Mike Reimer, our hope for you is the same for any family and friends who have suffered this way; we wish you closure and peace. We just want to say another heartfelt thank you to everyone who has continued to support us! Join us in congratulating our friend Mandi as the winner of our Logo Tee Giveaway! We hope you love the shirt, Mandi!Remember, we won't be gone from the podcast long! WTF Wednesday episodes begin on September 15th.Some information from this episode:Good Ole' Wikipediahttps://bit.ly/2W7cc8TUnsolved Mysteries-Stephen Harkins and Ruth Cooper- https://bit.ly/3sFKigADiana Robertson and Mike Reimer- https://bit.ly/3AYy05ERuth Cooper Foundhttps://bit.ly/2UwmM8WSearching for the connectionhttps://bit.ly/3z346MZhttps://bit.ly/3z3L9djRelated Murders - https://bit.ly/3k2MXNmhttps://bit.ly/3y90QyIResolution for one couplehttps://bit.ly/2Wa8RpuHow did a 2-year-old end up miles from her parents?https://bit.ly/3mnWtgZDiana's disappearance solvedhttps://bit.ly/3szhSonWas Mike Reimer involved?https://bit.ly/3z30ZVDSome answers, but more questionshttps://fxn.ws/3k7TF4Ohttps://bit.ly/3CWz0t3https://bit.ly/3D1gOyq
Does the phrase, "Don't do the crime if you can't do the time" sound familiar?Usually, it's said jokingly to a person who is learning a lesson and realizing the consequences to their actions. But really, the saying is one of the truest and best pieces of advice you can give a person contemplating a wrong move. Barbara Opel lived her life without care of the repercussions. And for a time, she was able to get away with it. That was until she expected too much and the conniving led to a bad choice. Unfortunately, it wasn't just a choice that affected her. Barbara enlisted a group of young teens to help her in the final plan that went so wrong. The plan to murder her employer, retiree Jerry Heimann, in his own home. All for the chance at getting the $40,000 in his bank account. Maybe if someone had reminded the teenage criminals in our case of that saying, they may have ended up on a better path than the one they had. They certainly weren't shown that example by the adult who masterminded the murder of a kind and generous man.Join us this episode as we discuss the sad case of Jerry Heimann's death; as well these young criminals and how they were charged within the criminal system. While the case is worth talking about, the subject of minors being charged as adults is a great topic that may have you thinking twice about your thoughts and viewpoints on it.*Alert*Alert*Alert*Alert* We have merch releasing on Monday, August 9th for a limited time. BUT one lucky winner will be able to get their hands on a t-shirt by entering our contest to win. The contest will run from August 6th until August 13th and is open to all listeners, even internationally. Please go to our Instagram, WHITWPodcast, to get the details of how to win. This contest is not sponsored by Instagram or any other entity.A post will also be on the website when the merch is ready for purchase. Some information from this episode:How a mom plotted to murder and used her daughter to do ithttps://bit.ly/3CiZCnDWho the real Jerry Heimann was https://bit.ly/2WPGb5xDeadly Sins "Mommy's Little Killers", Season 2 EP 8 Released 03/03/2013. Available to watch on Discovery ID.Articles on Barbara Opelhttps://bit.ly/2VqWnd6https://bit.ly/3xyxA48Articles on Heather Opelhttps://bit.ly/3irec4zhttps://bit.ly/3xsXy99Article on Jeffrey Grotehttps://bit.ly/2VvTVCjhttps://bit.ly/3rWz9YcArticles on Marriam Oliverhttps://bit.ly/3CnSt5FHer TED talk- https://bit.ly/3fzm9CMArticles on Kyle Bostonhttps://bit.ly/3ynQBHzhttps://bit.ly/3s4o4Ez
United States