Discover
What Happens in the Woods
Claim Ownership
What Happens in the Woods
Author: What happens In the woods
Subscribed: 90
Played: 3,081
© Copyright What happens In the woods
Description
We're just your average couple, living normal lives, who happen to be obsessed with everything related to true crime. Shortly after relocating to the great Pacific Northwest, we realized there were stories upon gruesome stories to be told from this region. And we want nothing more than to share them with you.

So come join us every first and third Friday of the month as we take a deep look into the dark and twisted. It isn't for the feint of heart, but we promise it will be worth it.

​And remember...what happens in the woods, stays in the woods.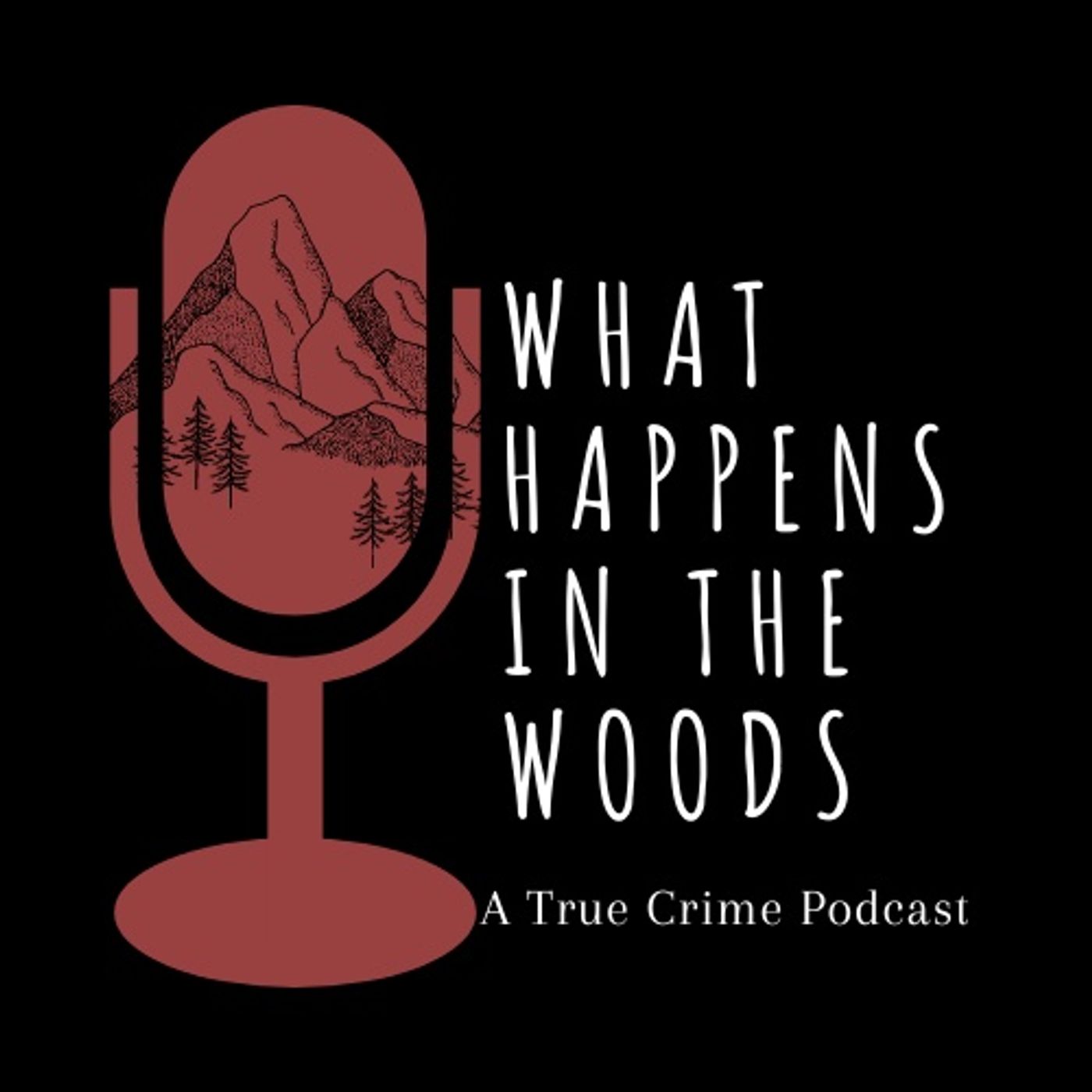 WTF Wednesday )%)%
2023-05-0343:19
Welcome back to WTF Wednesday!This week we bring you all of the Florida Fuckery! There is only one more episode before we sign off on this season. Make sure you don't miss out on any of our episodes.Let us know if you have any suggestions for next season. Thanks, everyone!Nothin better to do on a Saturday evening https://bit.ly/3p1ag0jDidn't know you could do this in the libraryhttps://bit.ly/3LMpyxJYou can't prove I stole that shirt!https://bit.ly/3LuIxMQHow did you not know?https://bit.ly/41ZBJxZCass's fun facthttps://bit.ly/3oZE6Ce911 isn't in the business of providing rides to Hooters?https://bit.ly/41ZtW2XJust open the door!https://bit.ly/3Vo6cTPhttps://bit.ly/3Lp7UQhSteve Wozniak (Apple) LITERALLY Prints His Own Money | Wild Ride! Clips YouTubehttps://bit.ly/3oWT9fP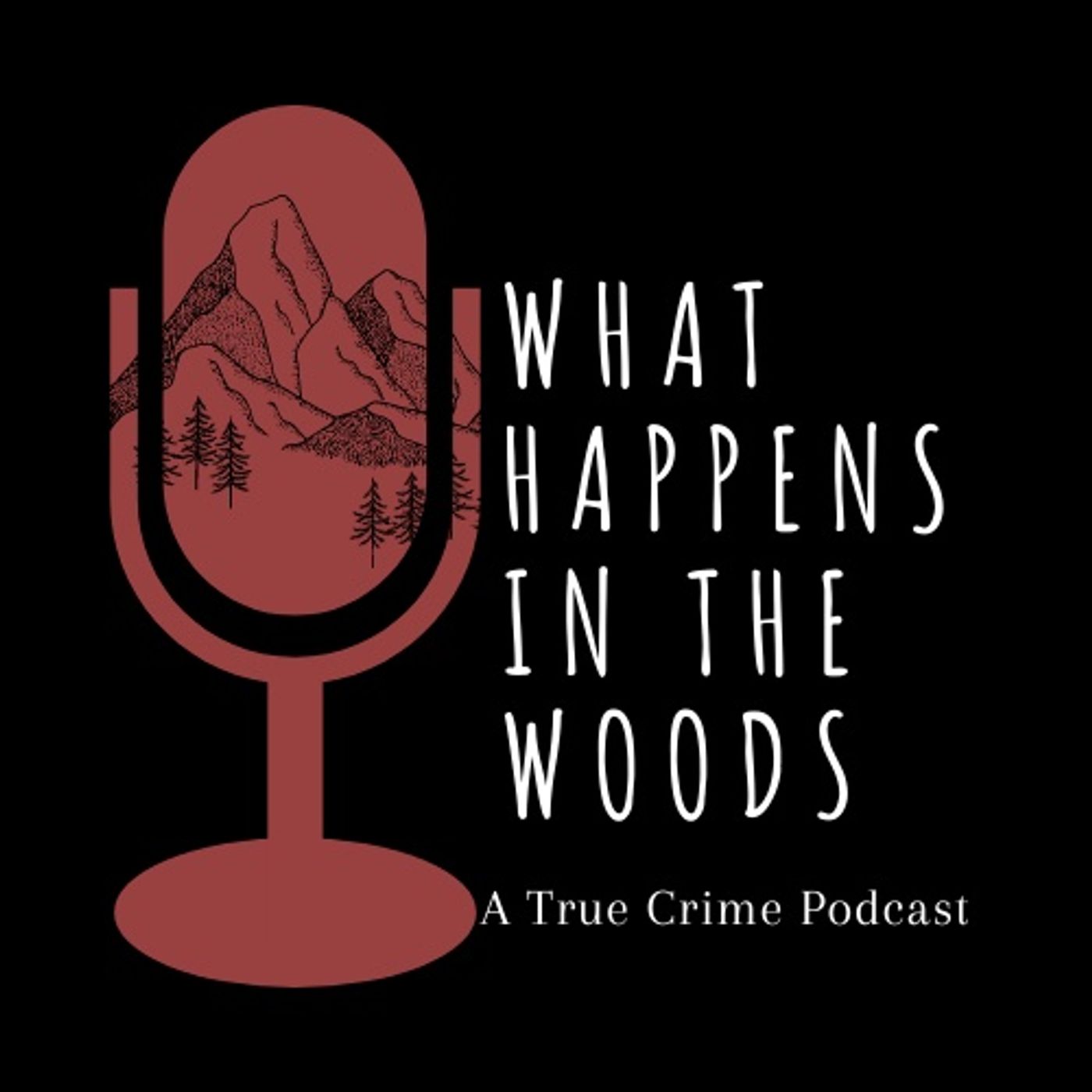 WTF Wednesday )%)$
2023-04-2655:28
It's that time again! Buckle in for another WTF episode and enjoy the ride. Thank you for joining us and see you next week!The story making its way across everyone's social media over the past few weeks:https://bit.ly/41LomBuhttps://bit.ly/41R72e0Please don't use Meth:https://bit.ly/41X6KC1Florida Fuckery:https://bit.ly/3Au9cnXCass's Fun Fact:https://bit.ly/3HeZc62https://bit.ly/3HjaWnRBeware of storage auctions:https://bit.ly/3VmPC6Zhttps://bit.ly/3VblE5x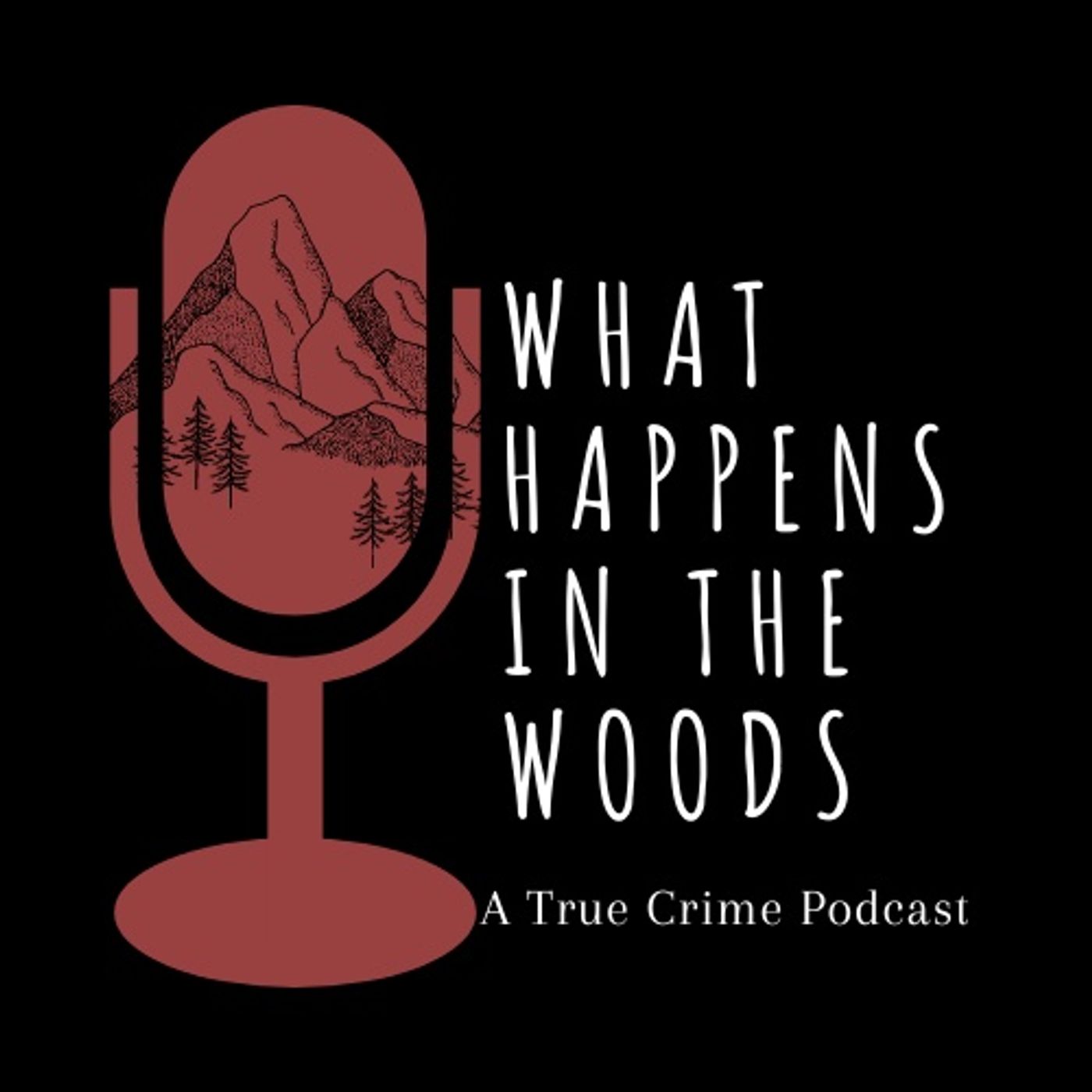 WTF Wednesday )%)#
2023-04-1950:10
It's that time again, campers! The 3rd installment of WTF Wednesday is out and coming in hot. Tune in and enjoy all the incredible stories we share this week.Millions of dollars worth of stolen items from in homes of retired Italian gentleman https://bit.ly/41EepFnGrandma didn't mean to scare anyone, but she needed moneyhttps://bit.ly/3N2NRt8Did Don Lewis resurface in Costa Rica? And no one noticed?!https://bit.ly/43DGGOdFlorida Fuckery with alligatorshttps://bit.ly/43HlGGeFun Facts with Casshttps://bit.ly/3LbE175Hitman for Hire website is legithttps://bit.ly/41CAvbo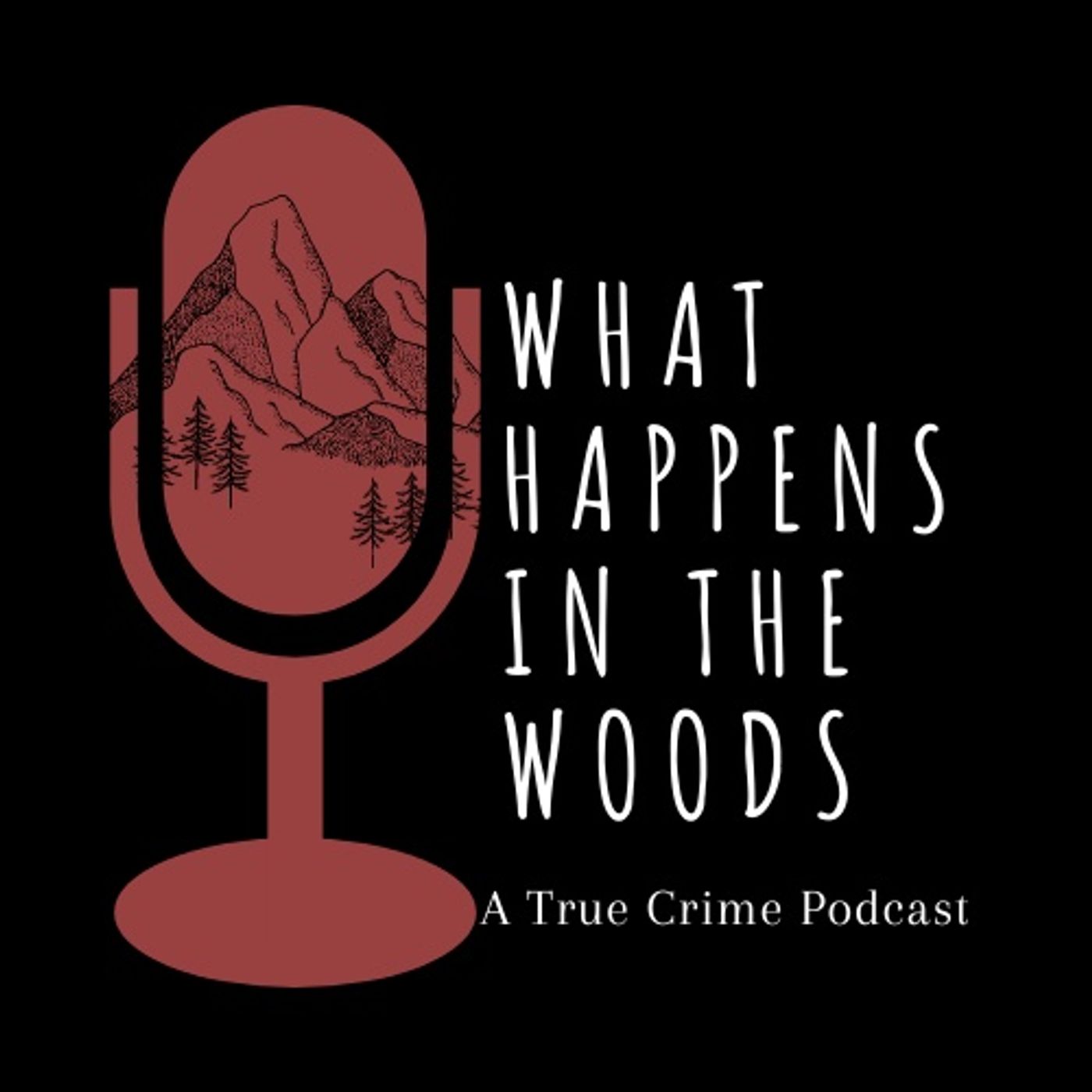 WTF Wednesday )%)@
2023-04-1244:53
Florida Fuckeryhttp://bit.ly/402qao0https://bit.ly/41g8RkmDude, where's my teethhttp://bit.ly/3KIt2SqGuess what, apparently we're deadhttp://bit.ly/41bPOYmCass's fun facthttp://bit.ly/3KM9n47Body parts for salehttp://bit.ly/3KN4I1Uhttp://bit.ly/416zkAQ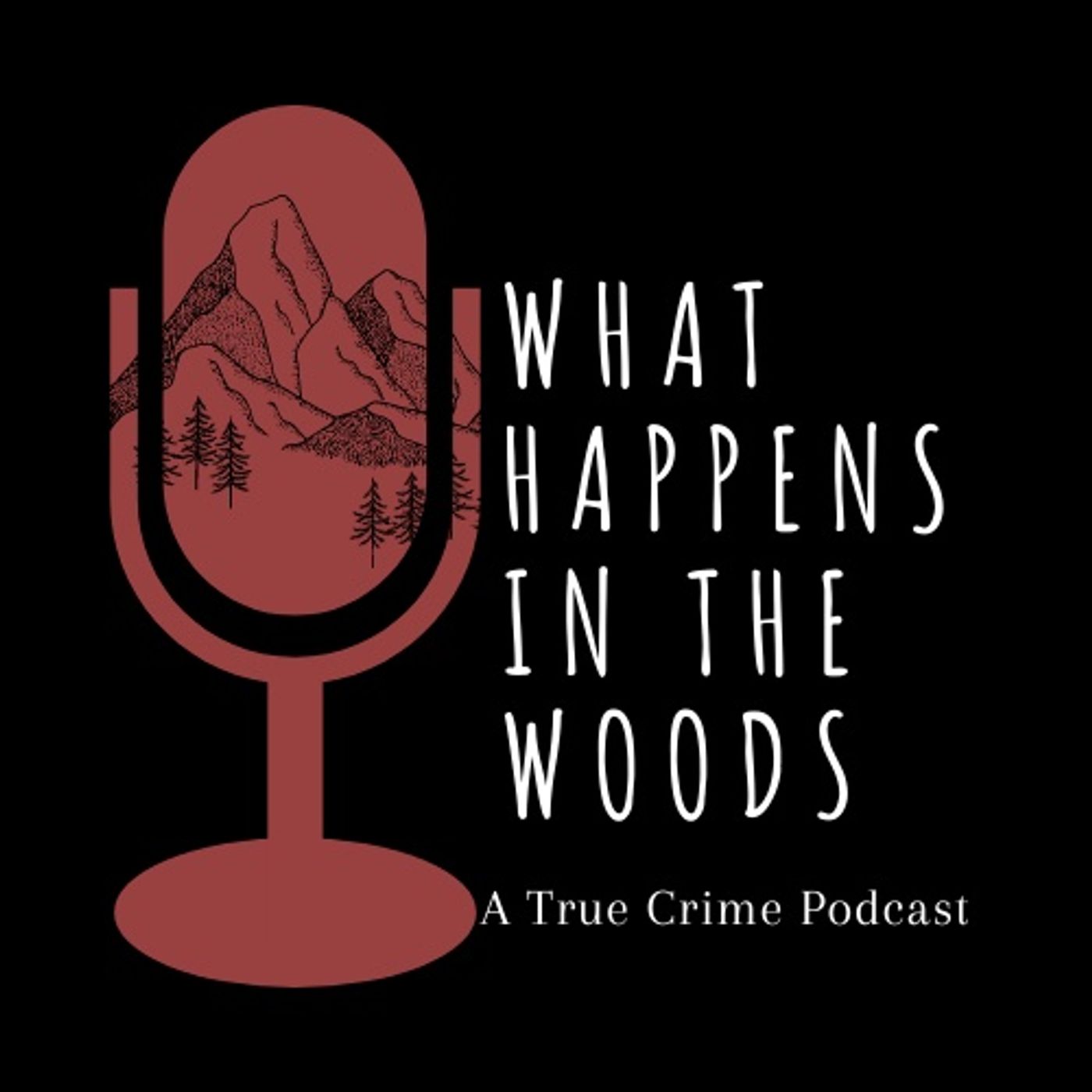 WTF Wednesday S)%E)!
2023-04-0501:02:04
The gang is back for more fuckery, and we brought more friends!Have some guns for your wall https://bit.ly/3nGlwydhttp://bit.ly/3ZMvfjYSomeone stole my Mummyhttp://bit.ly/3Kfo1zchttp://bit.ly/3Kfo1zchttp://bit.ly/3KbgvFERemodel your backyard with insurance fraudhttp://bit.ly/3Md3he9http://bit.ly/3nOOzQ9Cass' fun fact Michigan doesn't take kindly to your potty mouthhttp://bit.ly/3zvPBTMhttp://bit.ly/3GFUqOHFlorida Fuckeryhttp://bit.ly/3KuXY8x
Jess and Brice are back with new episodes! Thank you everyone for sticking in there with us while we were away! We had some much-needed time off but missed doing what we love and interacting with all of you.In this episode, we talk about an amazing survival story of a young woman and the man responsible for the torture and murder of her family. If child sexual abuse is a trigger, please know that we are tackling this topic in this episode. We do the best we can not to share details of these crimes, but please listen responsibly.Information from this episode:Newspaper Article on Murders and Kidnappingshttps://news.google.com/newspapers?nid=2026&dat=20070123&id=HyczAAAAIBAJ&sjid=M_AFAAAAIBAJ&pg=1255%2C896839Duncan's Crimes/ Background https://evilbeings.blogspot.com/2011/04/joseph-edward-duncan-iii.htmlhttps://criminalminds.fandom.com/wiki/Joseph_Duncan_III#On_Criminal_MindsWikipedia page https://en.wikipedia.org/wiki/Joseph_Edward_DuncanShasta Groene responds to news of Duncan's deathhttps://www.krem.com/article/news/local/serial-killer-joseph-duncan-dies-brain-cancer/293-af71aa36-48ad-496b-97d4-fd2af2d018daSurvivor tells her story https://www.eastidahonews.com/2022/06/sole-survivor-speaks-in-2-hour-special-examining-horrific-murder-of-idaho-family-shasta-groene/https://www.foxnews.com/us/idaho-woman-shasta-groene-joseph-duncan
The Canadian Greyhound Bus Cannibal Hello, friends! Join Jess, Brice, and our special guest Dean around the campfire while Mara takes the reins and tells us about the shocking case of the killing of young Tim McLean. Tim McLean was just 22 years old when he boarded Greyhound bus 1170 bound for Winnipeg, Manitoba, Canada. On the fateful day of July 30th, 2008, he lost his life to Vince Li. Mara tells us about the stabbing and eventual cannibalism that led to a standoff with the Royal Canadian Mounted Police in Portage La Prairie, Manitoba. Li was finally taken into custody and charged with second-degree murder but he would not be found criminally responsible for the crime due to mental illness. We discuss the profound impact this case had on the passengers of the bus and the family of the victim. Was justice served for McLean and his family? Should Li be able to rejoin society? Listen to the episode and don't forget to give us your thoughts!https://en.wikipedia.org/wiki/Killing_of_Tim_McLeanhttps://web.archive.org/web/20080810005604/http://www.theglobeandmail.com/servlet/story/RTGAM.20080805.wbus06/BNStory/National/homechrome-extension://efaidnbmnnnibpcajpcglclefindmkaj/https://s3.documentcloud.org/documents/3458881/Manitoba-Criminal-Code-Review-Board-decision.pdfhttps://www.ranker.com/list/facts-about-tim-mclean-greyhound/jen-jeffershttps://nypost.com/2017/02/11/man-who-beheaded-bus-passenger-granted-total-freedom/https://web.archive.org/web/20090315135511/http://www.edmontonjournal.com/Health/Beheader%2Bcriminally%2Bresponsible/1356476/story.htmlhttps://www.cbc.ca/news/canada/manitoba/greyhound-killer-believed-man-he-beheaded-was-an-alien-1.1131575https://www.theglobeandmail.com/news/national/the-scream-that-haunts-the-forgotten-passengers-of-bus-1170/article1372244/?page=allhttps://www.cbc.ca/news/canada/manitoba/40-year-old-suspect-held-in-gruesome-manitoba-bus-killing-1.705008https://www.cbc.ca/news/canada/manitoba/greyhound-beheading-10th-anniversary-1.4760074https://www.cbc.ca/news/canada/manitoba/mother-of-tim-mclean-ends-petition-to-change-law-1.2502104https://globalnews.ca/news/1855998/timeline-of-decisions-in-the-case-of-vince-li/
Welcome back Campers. We give an update on episodes and what is happening in the Woods. Our recent collaborations and future collaborations.In this episode, we have a guest, Carmita Thompson. Carmita is the host of Missing in the PNW Podcast. She will tell us the story of Esmerelda "Kit" Mora. Kit is an LGBTQ 17-year-old who is two-spirit, non-binary, asexual, and uses they/them pronouns. They had a horrible childhood growing up with an abusive and neglectful mother who never reported them missing. Nobody has heard from Kit since November 2021 but the cops went to their mom's house in September and she told them Kit "ran away" in April.Please let us know if you have any information on this case or let us know your thoughts on this case or if you have any suggestions for a case.
It's 1989 and Sgt. Bill Foulk purchased a home in one of Tacoma's worst neighborhoods. The street was home to one of the most notorious street gangs Washington has ever known, the hilltop street gang. Sgt Foulk and his neighbors witnessed numerous drug deals and illegal activities and reported this to authorities several times. But when that failed to garner a police response Sgt. Foulk had no problem confronting The Hilltop crips himself. They were tired of Sgt. Foulk's threats, the Crips threatened and ambushed Sgt. Foulks' house but not before he invited some of his friends from the 2nd ranger battalion to his house for a BBQ and after 10 minutes and more than 300 rounds had been fired the Crips soon realized they were in a fight for their lives!!!!https://www.military.com/history/time-army-rangers-got-gunfight-crips-street-gang.htmlhttps://www.q13fox.com/news/army-ranger-veteran-remembers-defending-his-home-against-alleged-gang-attack-in-tacoma-shootouthttps://www.q13fox.com/news/tacoma-homicides-up-more-than-50-over-same-period-in-2021https://apnews.com/article/ecea5c7982345f184064facf5433330dhttps://www.macrotrends.net/cities/us/wa/tacoma/crime-rate-statisticshttps://sofrep.com/news/ranger-legends-ash-street-shootout/https://www.spokesman.com/stories/2020/dec/30/after-17-years-tacoma-police-chief-with-good-heart/https://www.southsoundtalk.com/2019/04/05/ranger-ash-street-shootout-remains-part-of-tacomas-gang-lore/https://nwgangs.proboards.com/thread/41/hilltop-crip-ganghttps://youtu.be/HxgJ8AnobGEhttps://www.army.mil/ranger/
Ladies and gentlemen! Boys and girls! Children of all ages, here we present our annual tradition and collaboration with our podcast besties... the fabulous ladies, Cristy and Beth from Crimes & Closets!!! This year we are talking about spooky and scary stories for Halloween. This episode we have on the M I C the Killer B's ... Beth and Brice. Brice will regale us with stories and traditions from the Philippines. Facts about the week of Undas and all the facts about Filipinos' relationship with the dearly departed. Even talk about some of the monsters and lore about such creatures as the Kapre, the duwende, and the much revered Manananggal.Beth gives us tales and misconceptions about the Voodoo religion. Give you details about its origins and how we get facts about this religion wrong. Along with crimes involving the Voodoo religion.So hold on to your pants and prepare yourself for the Killer B's on the tracks!Beth's Sources:https://bit.ly/3W8HSoQhttps://bit.ly/3TYE5bNhttps://bit.ly/3gGxKU9https://bit.ly/3Flhl1Ohttps://oxygen.tv/3FlP4Z4https://bit.ly/3SzVzu4https://bit.ly/3SGlIrfhttps://bit.ly/3f4mcd6Brice would like to thank his sources:My Cousins: Francis and Monica Sacluti, Cheryl Lund, and my Aunt LenieBut most importantly my Mom Lita Abella ❤️❤️❤️💕
This is our presentation from the Pacific Northwest True Crime fest from October 8th & 9th, 2022. This was a Live event where we got to meet so many fans and other podcasters. Not to mention all the vendors and even Crimedoor were at the event. The event was a great success and we hope to be back next year! We hope to see even more of you there next year too!Hope you enjoy Jess' presentation!
Hello campers! We're frantically getting ready for the PNW True Crime Fest, which is one week away! But we still have time to bring you a fresh case for this episode.Kaylee Birdzell was a young, beautiful and much loved woman who was brutally murdered in August of 2022. A suspect was quickly found and was awaiting his arraignment when he decided to make an attempt to end his life in jail. Sadly, the details of all of this senselessness have spread far and wide across the nation, all while Kaylee's family is grieving and searching for justice. Please keep this family in your thoughts as they navigate the coming months.Your favorite podcasters will be set up the weekend of October 8th and 9th at the Pacific Northwest True Crime Fest! We would love to see you there. Tickets are on sale through this link and you can take 10% off either ticket option by using our discount code WHITW10. Stop by our booth to say hi, meet the family and get a treat!Information from this episode:News reports on the crime:https://bit.ly/3E92VkChttps://bit.ly/3SCn7zChttps://bit.ly/3BZCZFgMemorial set up at the Goose Apartments in Kaylee's memory:https://bit.ly/3BYi060The gofundme set up to help Kaylee's family:https://bit.ly/3CgmoxtFabian Hernandez has a interesting criminal history:https://bit.ly/3y4yesXHernandez chose to end his life before he was held accountable for his actions:https://bit.ly/3ClFQtLhttps://bit.ly/3ClFS4R
Welcome back to the campfire, friends! We have a very sordid tale of love, lies, murder and…time travel? This episode has a little bit of everything. The victim, in this case, Anna Repkina, was a bright and lovely young woman searching for a partner to share her life with. Little did she know that her search would take her across the globe to a small Oregon town, ultimately to her death.Information from this episode:https://cbsn.ws/3xou5jphttps://bit.ly/3UfXo1uhttps://bit.ly/3SbRQ5Zhttps://cbsn.ws/3U81wjQhttps://wapo.st/3BoNrG2
Happy Friday, Campers! What better way to kick off your weekend than with a new episode from your favorite podcast.In this episode, Brice and Jess talk about a cold case that got a second chance at being solved with DNA evidence. It doesn't go as investigators hope, but at least there is some closure for the victim's family. Don't forget! We are excited to be part of the Pacific Northwest True Crime Fest on October 8th and 9th. Tickets are on sale now; if you use our discount code WHITW10, you will get 10% off. Follow the link below to buy your tickets now and come support local podcasts and other members of the true crime community in the PNW. We can't wait to meet all of you there!PNW True Crime fest:https://pnwtruecrimefest.com/Information from this episode:Archived Article on the murderhttps://bit.ly/3CSbHD8Articles detailing murder, investigation and updates on DNA evidencehttps://yhoo.it/3QptJ2Nhttps://fxn.ws/3RcrYaghttps://bit.ly/3CS3n6qhttps://bit.ly/3B9e7vyhttps://bit.ly/3KEh5vk
We're back! Did you miss us?Your favorite podcasting duo is ready to start off our next season of true crime cases for your listening pleasure. In this episode, we go back to the roaring '20s… 1920s. At a time when women were becoming more daring, alcohol was prohibited but found around every corner and the nation was reeling from WWI.Sylvia Gaines was looking towards a bright future. She had just graduated from Smith, moved across the country from Massachusetts, and reconnected with her dad, Bob. But that connection seems to be the beginning of the end for Sylvia and her dear old dad.This case still lives in infamy in the Pacific Northwest even almost 100 years later.Gather 'round the campfire and join us for our season opener in the woods.Information from this podcast episode:Articles on the murderhttps://bit.ly/3c2kIhKhttps://bit.ly/3ptF0UtBob Gaines' appealhttps://bit.ly/3K6aolxNews article on Bob Gaines' hanginghttps://bit.ly/3wirIhpList of persons executed in Washington state https://bit.ly/3c2CwcOTrue Crime Cat Lawyer mini-episodehttps://bit.ly/3KbRIRlGhoulish Tendencies episodehttps://bit.ly/3A5dhykParanormal Investigators at Green Lakehttps://bit.ly/3webeqL
DNA has been a marvelous tool in forensic science for around 20 years now. It has helped solve cold cases, long thought to be unsolvable. Used to fight wrongful convictions where there was little hope of the truth ever surfacing. But it has also been used to point to guilty people who hope to escape the criminal system.One of the true crime's most well-known Detectives, Robert Keppel, who is known for his contributions to Ted Bundy's investigations, takes center stage in working on one of the cases we will discuss.In this episode, we introduce you to a criminal that assaulted and tortured his victims until they died in the most horrible ways. Even one of Washington's most seasoned detectives was stunned at the disgusting crimes and the scenes. While Morris Frampton was thankfully caught very quickly after being suspected in the brutal murders of Iantha Buchanan and Rosemary Stuart in 1977, the age of DNA evidence caught up with Frampton and brought justice for the family of a 3rd victim from 1976, Agnes Williams. Join us for our Season 4 Finale Episode, as we give you a wonderful example of just how important DNA is and what happens when the justice system gets things right.Information from this episode: * As mentioned at the end of the episode, we will of course cite our sources for information relayed in this episode. However, due to the graphic nature of the crime scene photos released of the victims, and what we felt was a lack of respect for Iantha Buchanan and Rosemary Stuart, we will not provide any links to the websites where the photos of the crime scene are displayed.The little we know about Morris Framptonhttps://bit.ly/3LC4b0hImgur.com- Morris Frampton's grisly crime scenesDocumentingreality.com- Morris Frampton, Washington Serial KillerFrampton's Appealhttps://bit.ly/3K1Ki27The past catches up to Framptonhttps://bit.ly/3NPiMHEhttps://bit.ly/374gYcWhttps://bit.ly/3tYomzBInfo on Robert Keppelhttps://bit.ly/3iWir7Qhttps://oxygen.tv/3Lvil38Books that Keppel helped write on the topic of serial killers:Serial Violence: Analysis of Modus Operandi and Signature Characteristics of Killers (Practical Aspects of Criminal and Forensic Investigations)https://amzn.to/3tUYmoGForensic Psychology: Podcast that interviewed Detective Mike Ciesnyskihttps://bit.ly/3qVyJ5f
We have covered a lot of cases over the past few seasons that have left us scratching our heads and with little trust in the justice system. This one is no different.When Steve Titus was pulled over by police after a night out with his fiance, he fully cooperated with them, never thinking it would come back later and ruin his life. Just 2 short days later, he was in custody and facing sexual assault charges. He maintained his innocence throughout his statements, his arrest, and ultimately his trial. There are so many red flags, beginning with inconsistencies in the victim's statement and the timeline to evidence that doesn't match what the prosecutors claim happened. If it wasn't for the work of one journalist, Steve Titus may never have been acquitted of all charges in July of 1981.While thankfully, his conviction was overturned, there are many that were not as fortunate. Even so, his life was never the same.Information from this episodeWiki Page on Steve Titushttps://bit.ly/3u6HREWThe National Registry of Exonerationshttps://bit.ly/34RTuHdPaul Henderson's article "One Man's Battle to Clear His Name"https://bit.ly/34QnJ12"Looking back at Titus Case"https://bit.ly/3Img9J6
We have a winner!!!! Thank you to everyone who entered our Podiversay Giveaway. The winner was notified and an announcement went up on our IG Story. Make sure to check out the announcement!Just when you think you know all about Washington's most notorious serial killers, you learn that there may be more out there. For this episode, we are bringing you the story of Seattle's first convicted serial killer. What intrigued us about this murderer was his MO. All of his victims were tied with their own shoelaces AFTER their deaths. His victims were unlucky women who met with a horrible end at the hands of a sociopath.Join us for a look at the man known on the streets of Seattle as "Chilly Willy" and his 3 known victims; Denise Harris, Antoinette Jones, and Olivia Smith.Are there more out there we don't know about? According to Chilly Willy, there are many more. Information from this Episode:The faithful Wikipedia page:https://bit.ly/3CaEwIyChilly Willy speaks for himself - Unforbidden Truth Podcasthttps://bit.ly/35nd0vvThe detective who worked Denise Harris' casehttps://bit.ly/3HBan65…and wrote a book on DeWayne Harris and his crimeshttps://amzn.to/3HCWcxrThe detective who worked Olivia Smith's casehttps://bit.ly/3tsS6mHA little info on "The Jungle"https://bit.ly/3HBawXbhttps://bit.ly/35JhDzIhttps://bit.ly/3MmnTht
United States