Discover
Joey's Totally Tech
A number of weeks ago, I gave my first impressions of the Zoom Podtrak P8. Well now I've had it a few weeks, and it's time for a review. What's the verdict? Find out on this episode of Joey's Totally Tech!NOTE: In this episode, we mentioned there hadn't been a firmware update for the P8 yet. This was recorded May 4, and a firmware update was released on May 7. So that bit of information is now out of date. JTT Humble Bundle Deal of the Week: Humble Choice - www.humblebundle.com/subscription/home?partner=jtt&charity=121778JTT Humble Bundle Game of the Week: Rimworld - https://www.humblebundle.com/store/rimworld?partner=jtt&charity=121778
Today we have an exciting guest, one of my favorite Youtubers actually! You may know him as The 8-Bit Guy! David Murray, the creator of the Planet X game series and Attack of the PETSCII Robots, as well as the visionary behind the Commander X16 is on the podcast today! Stay tuned! This is Joey's Totally Tech!
- Apple is Building a New Campus in our Home State of North Carolina- Video Game Industry's First Oscar Awarded- NVIDIA GeForce RTX 30 'Lite Hash Rate' Series to start shipping in Mid May- EU Charges Apple with App Store Antitrust Violations in the Spotify Case- Apple's M2 Chip has Begun Production- Netflix Shuffle Feature Now Available to All- Spotify Lauched Redesigned "Your Library"- Spotify Launching Podcast Subscriptions- Verizon Looking Into Selling Media Assets- Ransomware Gang Threatening to Expose Police Informants if Ransom is Not Paid- The IRS Wants Help Hacking Hardware Crypto Wallets- Blue Origin is Teasing Ticket Sales for the New Shepard Rocket- NASA Has Created Oxygen on Mars- Flu Cases Have Virtually Disappeared Worldwide During COVID Pandemic
Changes are coming to the podcast! And it came pretty quickly too! In fact, you may have already heard a bit of this change already! I just want to take some time this week to discuss what you can expect here on Joey's Totally Tech!
- Discord Walks Away from Talks with Microsoft and May Pursue an IPO- Apple Was Hit by Ransomware- Samsung Introduces Upcycling Program, Turning your Old Galaxy Phone into an IoT Device- Google Fi Turns 6 Years Old, Gets New Unlimited Plan- Greg Kroah-Hartmen Bans University of Minnesota from Linux Development Due to Deliberately Buggy Patches- China Testing Internet of the Future- Japan will have a Blockchain-Based Stock Exchange Starting in 2022- Crypto Exchange Goes Dark: Concerns about Possible $2 Billion Fraud- Travel May Be Made Easier Between Coastal Cities with Flying Electric "Seaglider" Ferry
Tech news for April 22, 2021- Apple's Spring Loaded event was April 20- Ransomware Gang Attempts to Extort Apple Ahead of the Spring Loaded event- Amazon Opens Hair Salon With An AR Color Bar- Venmo Soon to Let you Buy and Sell Cryptocurrency- The NVIDIA/ARM Deal May Be In Jeopardy- NASA's Ingenuity Completes Historic First Flight- Nintendo Sues Bowser over Team Xecuter's Switch Hacks
Deal of the Week:Learn programming with O'Reilly's newest bundle on Humble Bundle with books like Head First Java, Head First Python, Head First C# and more! Your purchase will help this podcast and Code for America! - https://www.humblebundle.com/books/head-first-programming-oreilly-books?partner=jtt&charity=121778Game of the Week: They Are Billions - The New Empire CampaignA strategy game set in a distant future about building and managing human colonies after a zombie apocalypse has destroyed almost all of human kind. Now there are only a few thousand humans left alive that must struggle to survive under the treat of the infection. Billions of infected roam around the world in massive swarms seeking the last human colonies. You'll lead the campaign under the orders of Quintus Crane, ruler of the New Empire, and reconquer lands devastated by the infected. - https://www.humblebundle.com/store/they-are-billions?partner=jtt&charity=121778
My right wrist started hurting back in February! Ouch! Carpal Tunnel! And there were two possible culprits - 1, my retail job, or 2 - and I think the more likely because I was hurting my hands a bit while typing more recently, my keyboard and mouse setup! So today I wanted to discuss why you may want to consider an ergonomic keyboard or mouse for your computer on today's episode of Joey's Totally Tech!NOTE - Though the Exclusives were mentioned and we encouraged people to sign up in this episode, they are now disabled. We are moving from RedCircle to Spreaker, and will also be moving the Exclusives to our new Patreon campaign which we will have more information on soon!
On Amazon, Ebay, AlliExpress, or other sites, you may have seen these gaming machines known as Pandora's Boxes. They typically contain supposedly thousands of games, and many of them come in arcade-style joystick boxes. I've recently purchased one myself! Today, we're going to see what they're all about, and if you should get one on Joey's Totally Tech!Humble Choice - https://www.humblebundle.com/subscription?partner=jtt&charity=121778 ( https://www.humblebundle.com/subscription?charity=121778&partner=jtt )R-Type Final 2 - https://www.humblebundle.com/store/rtyper-final-2-switch?partner=jtt&charity=121778 ( https://www.humblebundle.com/store/rtyper-final-2-switch?charity=121778&partner=jtt )Support this podcast at — https://redcircle.com/joeys-totally-tech/exclusive-content
So today's topic may not sound tech related initially, but with an increase in online orders, automation, and tech in the workplace due to COVID-19, it's totally tech related! So today we're going to talk about the changes that have happened in the past year, and what you can expect to see going forward here on Joey's Totally Tech!Machine Learning: Zero to Hero on Humble Bundle - https://www.humblebundle.com/books/machine-learning-zero-to-hero-manning-publications-books?partner=jtt&charity=121778 ( https://www.humblebundle.com/books/machine-learning-zero-to-hero-manning-publications-books?charity=121778&partner=jtt )Joey's Totally Tech Humble Bundle Game of the Week: Loop Hero - https://www.humblebundle.com/store/loop-hero?partner=jtt&charity=121778 ( https://www.humblebundle.com/store/loop-hero?charity=121778&partner=jtt )Support this podcast at — https://redcircle.com/joeys-totally-tech/exclusive-content
Back on September 24th, it was announced a new item from Zoom, the Podtrak P8. It's a podcast recorder similar to the Rhodecaster Pro. It was available either in October or November, and now I've purchased one from Zzounds for this very podcast. Today I'll be going over my first impressions on this episode, recorded on the Podtrak P8, of Joey's Totally Tech!Support this podcast at — https://redcircle.com/joeys-totally-tech/exclusive-content
If you're looking at building or upgrading a gaming PC lately, you may have noticed that graphics card prices have gone up! What's going on? I'll discuss that on this episode of Joey's Totally Tech!Support this podcast at — https://redcircle.com/joeys-totally-tech/exclusive-content
Do you get sick of those robocallers calling you? Or have you or a loved one been scammed by one of these scammers? Well today we're going to talk about a genre of video streaming called scam baiting! You may have seen this from Kitboga or Trilogy Media on Youtube or Twitch! We'll talk about this whole genre, and about the possibilities of us getting into this too on Joey's Totally Tech!Support this podcast at — https://redcircle.com/joeys-totally-tech/exclusive-content
The principle that Internet service providers must treat all Internet communications equally, and not discriminate or charge differently based on the user, content, platform, education, or other crazy reasons - that's net neutrality. And for the past few years, the FCC did away with the Net Neutrality regulations under chairman Ajit Pai. What happened? And could it come back under the new administration? We'll discuss this on Joey's Totally TechSupport this podcast at — https://redcircle.com/joeys-totally-tech/exclusive-content
So what's going on with GameStop's stock? Why did it go up so much? And why are hedge fund managers frustrated about it? Is there a revolution happening on Wall Street? We'll discuss this on this episode of Joey's Totally Tech, entitled Honky Stonk Badonkadonk: the GameStop Story! This one was prepared by Antonio here on Joey's Totally Tech!Support this podcast at — https://redcircle.com/joeys-totally-tech/exclusive-content
So this is more of a developer discussion today. If you aren't a developer, be prepared for some of this to go over your head. But I've been toying with something called Eel this week! If you're familiar with Python, Javascript, HTML, and CSS, you can easily create desktop apps with this! We'll discuss this on today's episode of Joey's Totally Tech!More about Eel at - https://github.com/ChrisKnott/EelCreate HTML User Interface for Python Using Eel Library - https://medium.com/wronmbertech/create-html-user-interface-for-python-using-eel-library-bab101cc0f99musicNet - A Windows App Using Python and Eel - https://medium.com/theteammavericks/musicnet-a-windows-app-using-python-and-eel-8e6103d596f2 (part 2 is not up at the time of this upload, and watch for typos in the code)Support this podcast at — https://redcircle.com/joeys-totally-tech/exclusive-content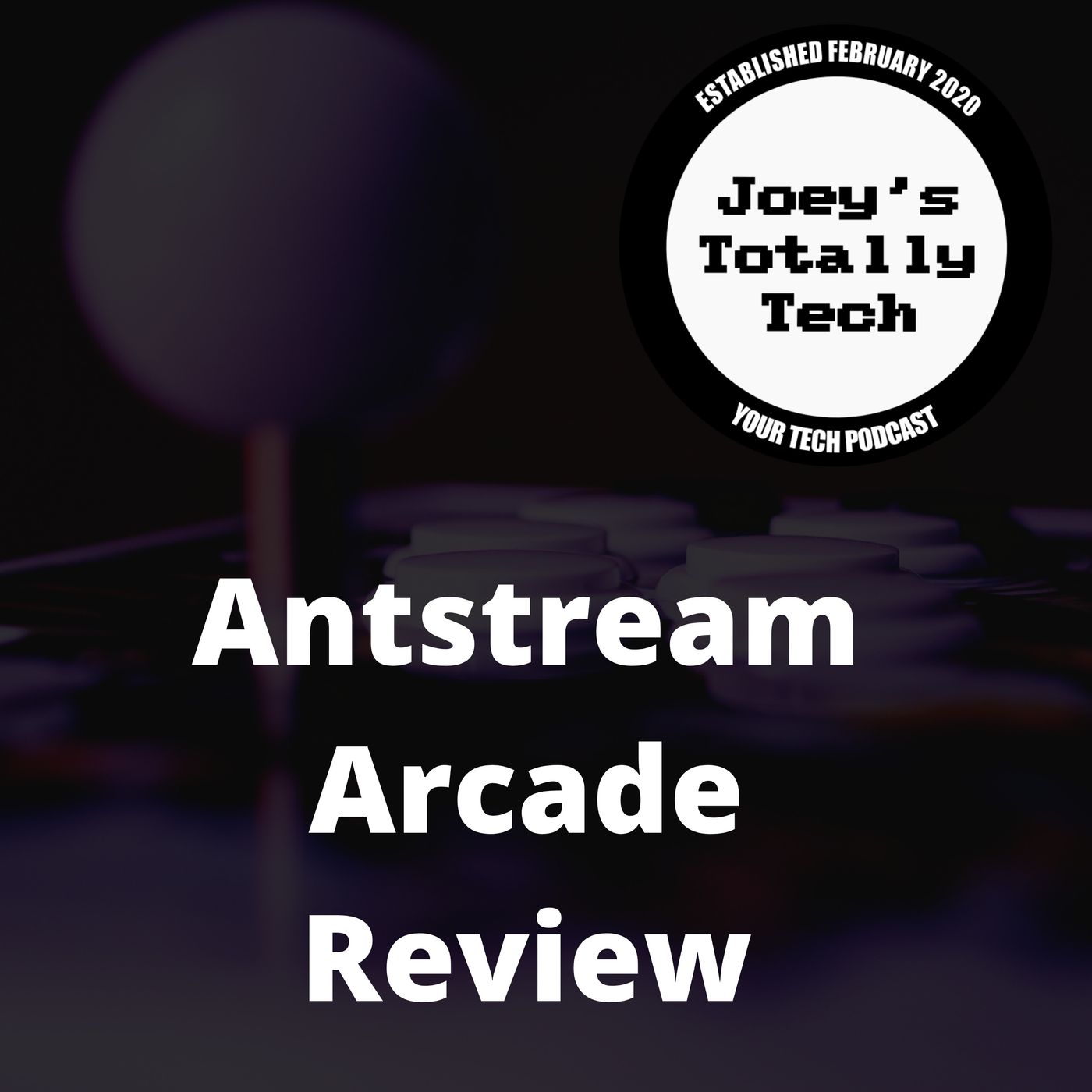 Do you want a way to play a great selection of games legally without any difficult emulator setup and worrying about cores and whatnot? Well Antstream Arcade may be something to look at! Is the service worth it? We'll find out on today's Joey's Totally Tech!Support this podcast at — https://redcircle.com/joeys-totally-tech/exclusive-content
Do you remember when computers were often inside of the keyboard itself? We're talking about systems like the Commodore 64, TI 99, Apple II series, and more. It's not something you see all too often today. Why is that? And could we see a return of the form factor in the future? I talk about this on today's episode of Joey's Totally Tech!Support this podcast at — https://redcircle.com/joeys-totally-tech/exclusive-content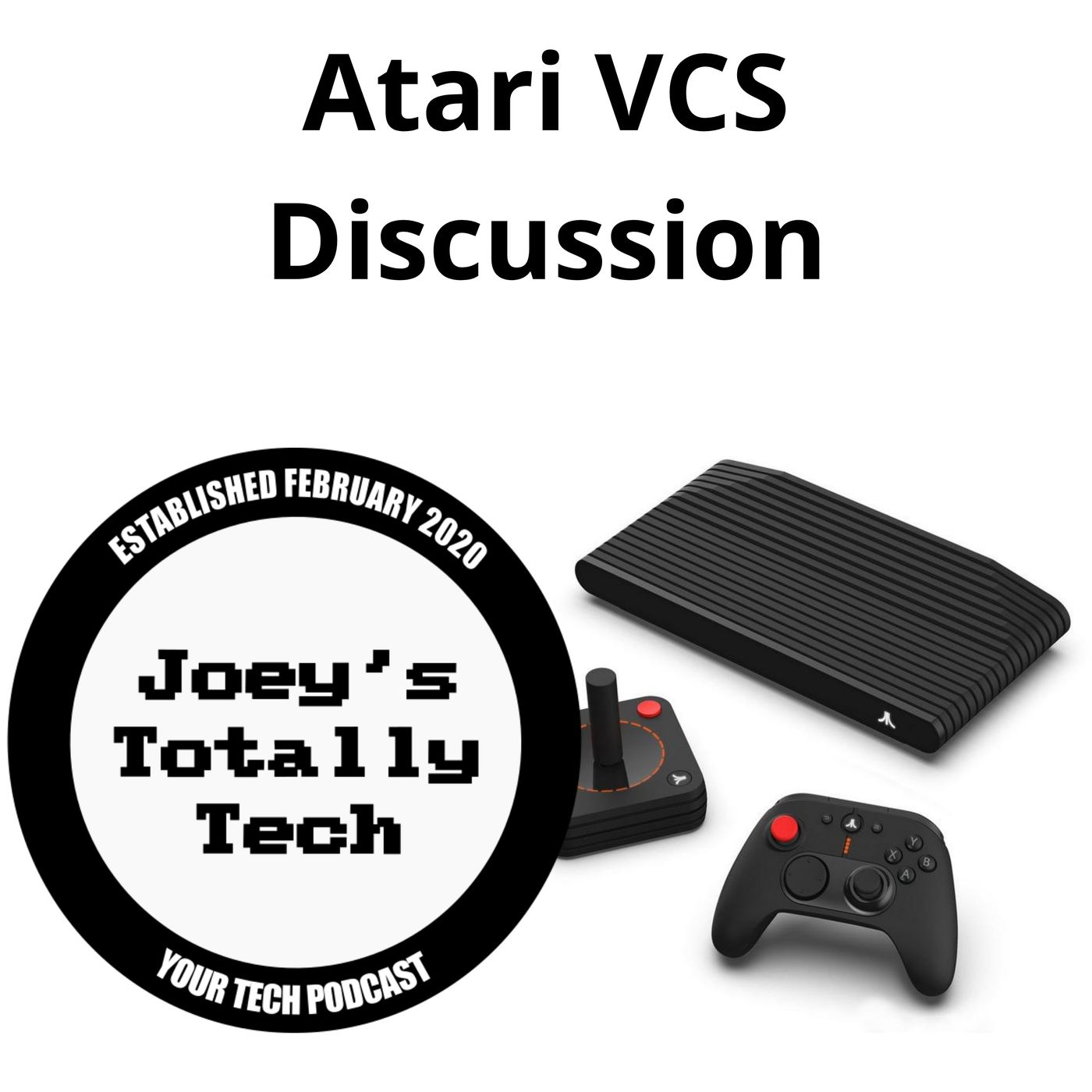 The Atari VCS is now being delivered to those who crowdsourced the project. The development of this has been kind of a mess, so what are we looking at now that it's being shipped to the supporters? Antonio and I discuss this on today's Joey's Totally Tech!Support this podcast at — https://redcircle.com/joeys-totally-tech/exclusive-content
We're taking a holiday break! Join us again in the new year for more great tech content!Support this podcast at — https://redcircle.com/joeys-totally-tech/exclusive-content
United States