Discover
Grace Watcher Network
Claim Ownership
Author: Grace Watcher Network
Subscribed: 0
Played: 1
© Copyright Grace Watcher Network
Description
God has a name, God has a plan, God has a people. God's name is Yahuah Allahym, God's plan is His Kingdom in You, God's people are revealed in the 12 Tribes of Yahsharael. You wake up one day and find out you have been deceived and lied too. Your whole world and mindset has been shattered. This is when it is imperative that you seek, knowledge, wisdom, and understanding. Let us study ancient history, the scriptures, and using the power of prayer. We will take a journey that will take us beyond time and space. You will see God, yourselves and others in such a news way. It will take you into who you are, and why you are here.
Welcome again for another Sunday celebration. We will sing some praise and worship songs and share on the eternal spoken word of God.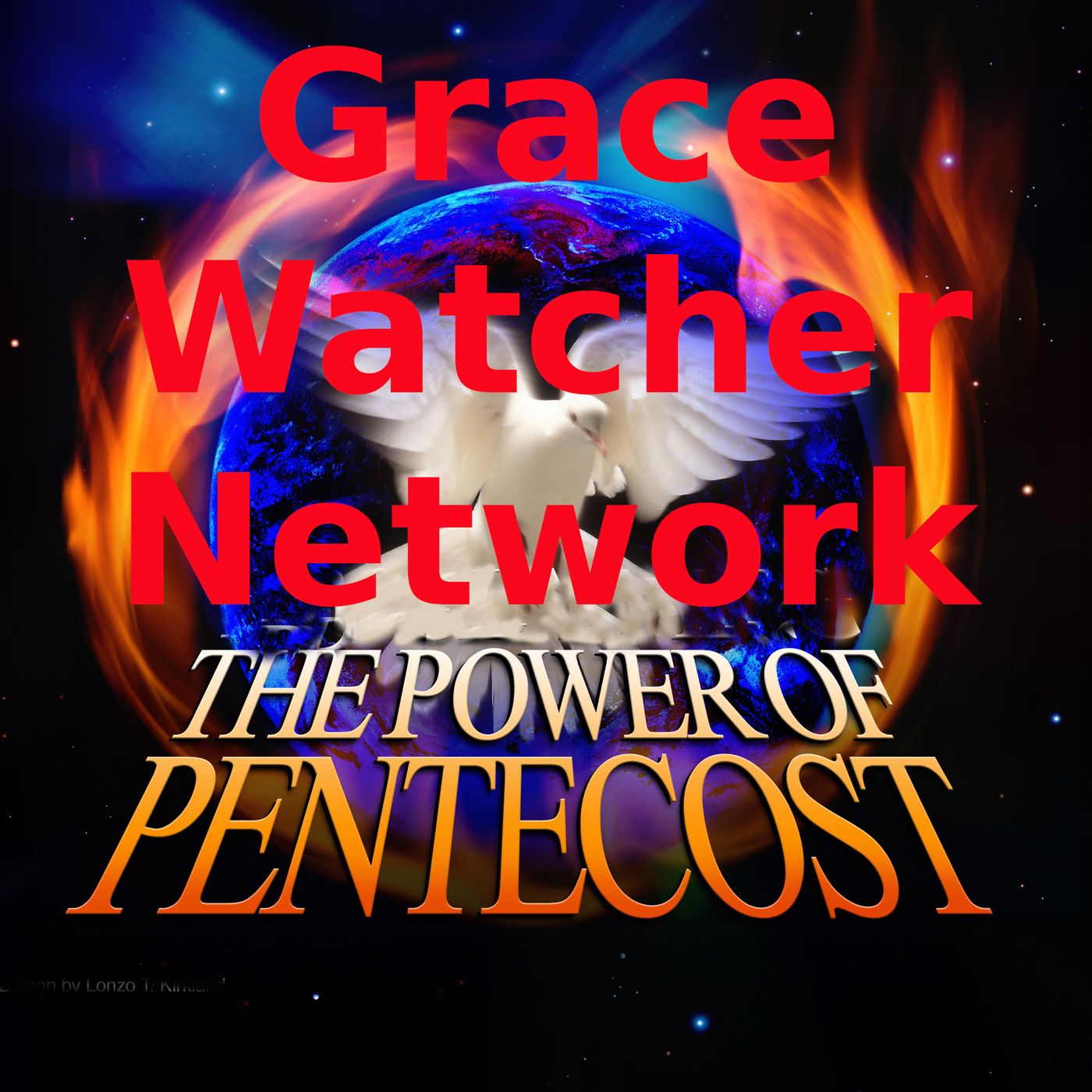 Let's experience the presence of the Heavenly Father
It's that time again Saints of the Living God to come together from the 4 corners of the Earth to praise and worship him. Tonight we will sing, Yahuah is Holy, , Somebody touched me, This little lig ht of mine, Resting in God, and many more. Tonight during the music I will also be discussing the Holiness of God.
This is another session on Mystery Babylon. This time we will discuss the various holidays that those in the Christian traditions celebrate. These holidays are pagan in origin. And Jesus tell us in the Book of Revelation to come out of Mystery Babylon.
Throughout history you will learn about mystery Babylon. It started in the book of Genesis when Nimrod and many people try to build the Tower of Babel. It became stronger during the time of the nation of Babylon. There were many pagan traditions around during those days, and also was fully manifested in Rome under disguised as the Church of Rome. The church of Rome Incorporated many Of the pagan traditions that was around that time. Declare Mary the queen of heaven, saints could be prayed to, the idea of the doctrine of the Trinity, and original sin. We will discuss these and much more. Christ said come out of mystery Babylon.
For 50 years I have been preaching the gospel of the kingdom of God. There has been a lot of struggles, good times, bad times, and times of learning. Add song many gospel songs through the years, mini hymns, and many Pentecostal songs. I've preached in many churches all over the place, such as Virginia, North Carolina, in Tennessee.I will share my story and my journeys of my faith my heart and the future. I have grown over the years I have learned many things but never will I regret preaching the gospel.
John with me for another Sunday celebration as we lift up the name of the Lord our God who is worthy to be praise from the heavens down to the earth. Let us lift his name higher than any name that's in the earth.
Angel wars have been going on for thousands of years Good angels, fallen angels, the serpent race, and mankind are in a war even to this day. Satan hates mankind. Satan and his angels are Determined to destroy us. They may use guilt fear, manipulation to try to control us. Today, they use the media, psychology any form of wickedness to conform us into savages. We will discuss the destroying angel, cern, a telescope called Lucifer, a dragon and Babylonian coming together, and much much more.
A time of worship and some scriptural thoughts on Grace, faith, and belief
Join with us with songs, prayers and the Word. Songs, I came to praise the Lord, Praise Him, Blessed that wonderful name, I love the time and place, We worship the name of the Lord, God is so good.
This will be a controversial message. I will be exposing the trinity doctrine, easy believing, hyper grace, judaizer,, paid preachers who preach what you want to hear, and the Jezebel, Effeminate Spirit
Join with me on our fellowship time of praises and the word. Let's sing some songs, and share some thoughts about the things going on in the earth, and give some solid answers.
Join me as we spend another afternoon with songs of hymns and praises. Song list; where could I go, Sweet by and by, glory to God name, Traveling On, this little light of mine, God is God, I Exalt Thee
I remember as a child singing the old hymns in an old country church way out in the sticks. Join with me as I pull some of these songs off the shelves, with a guitar and my own voice, from the days gone by
Join with yours truly for another power pact praise jam. We will praise the Lord with the high praises of God with our mouths and a guitar.
Living in the secret place of God
Join with me as we spend an hour praising and lifting up the name of God in praises, prayer, and the word. Song list; God got a word for you, For God so loved the world, Sing Hallelujah, God is God, Somebody touch me, I love the time and place, Since I laid my burdens down, It's All Over Me, I feel like praising Him.
Gary Wayne disscuss the events of the fall of Adam and Eve, the fall of the angels, Freemasonry, and the end times
Songs are; god has a word for you, I love the time and place, since I laid my burdens down, God of the Mountain, It's all over me, what a day that will be. And more songs
7 secrets and keys to a powerful prayer life
United States