Discover
Jackie's Groove
Claim Ownership
Author: EnterTalk Radio
Subscribed: 12
Played: 111
© Copyright EnterTalk Radio
Description
Jim Crean - Hard Rock Vocalist/SongwriterHear more shows like this at https://entertalkradio.com/jackiesgrooveAward Winning Vocalist/Songwriter Jim Crean is a recording/touring musician for well over 35 years. He has fronted many Regional and National Recording artist's .He has won numerous awards 2013, 2014 & 2015 Best Original Male Vocalist. In 2016 he was inducted in the Night-Life Hall Of Fame Lifetime Achievement awards.Crean released four Solo albums on Major Label's. Most Recently He released the highly anticipated new album titled "Insatiable" on Carmine Appice's International label Rocker Records .The Record is Release World Wide!WWW.JIMCREAN.NETHTTPS://WWW.YOUTUBE.COM/WATCH?V=OLA7R0WDJRW
Pete Escovedo - My Life in the Key of EHear more shows like this at https://entertalkradio.com/jackiesgrooveLegendary Percussionist Pete Escovedo is an artist who broke down the barriers between Smooth Jazz, Salsa, Latin Jazz and contemporary music. His name has been synonymous in the music industry for more than 50 years. Pete is known worldwide for his live performances, session work and solo albums.Pete Escovedo will release his personal account of his life as a musician, artist, and patriarch of his musical family in his new memoir, My Life in the Key of E. This has been a dream of his that has taken 5 years to manifest, and one that he earnestly wants to share with all his fans, friends and family.http://peteescovedo.com/
Shannon Rae - 100 Proof Country RockHear more shows like this at https://entertalkradio.com/jackiesgrooveShannon Rae is 100 Proof all original California Country Rock. She is a Southern California native raised on The Eagles, Linda Ronstadt and Tom Petty and influenced by Shania Twain, Keith Urban and Carrie Underwood. Her second album Lucky 13, showcases that Shannon has hit her stride with an original style all her own. Lucky 13 is a sassy combination of Country, Rock, Pop and even a splash of Bluegrass. Grammy award winning producer Chris Lord Alge says, "Shannon Rae has everything it takes to be a country rock star!"Shannon's distinctive musical career includes two all-girl trios, pop band Demimonde (Saban/Shuki Levy) and the country influenced Sweetwater Junction, which fed her desire to write and perform as a solo artist. In 2015 Shannon joined forces with producer, songwriter and band mate Dave Polich who together have written and produced a noteworthy catalog of songs, making their mark with the debut hits Walk Away, Both Guns Blazin' and Beer Trucks & Girls. And now with the release of Lucky 13, you'll hear the new singles Get Lucky with it's own original choreographed dance by choreographer Kristal Lynn, and Tequila, a crowd-pleasing sing along! Her live shows are a must see as Shannon and 100 Proof (her 6 piece band) bring a rockin' high energy performance of all original country tunes with catchy riffs and engaging lyrics that will get the whole audience a singin' and a two steppin! https://shannonrae.comhttp://www.facebook.com/shannonraeand100proofhttps://m.youtube.com/channel/UCMx4nQPpPQaxkdoalg1VuyQhttp://twitter.com/shannonrae100
Goodnight, Texas - At the Crossroads of Folk, Blues and Rock 'n' RollHear more shows like this as https://entertalkradio.com/jackiesgrooveConventional wisdom says the two frontmen of a band shouldn't live on opposite sides of the United States, but that's never seemed to deter Avi Vinocur and Patrick Dyer Wolf. Drawing their name from Pat and Avi's onetime geographic midpoint between their homes in San Francisco and Chapel Hill, NC (the real town of Goodnight in the State of Texas, a tiny hamlet east of Amarillo), the four-piece also exists at the center of its songwriters' contrasting styles — via a 1913 Gibson A mandolin and a 2015 Danelectro, at the crossroads of folk and blues and rock 'n' roll, in a place where dry wit and dark truths meet hope and utmost sincerity.Website/Socials:https://hiwearegoodnighttexashowareyou.comIG: @goodnighttexasTwitter: @goodnight_texasFB: https://www.facebook.com/goodnighttexasYT: https://www.youtube.com/user/GoodnightTexasMusic
One of the most versatile and cosmopolitan saxophonists in pop, soul and contemporary jazz for nearly 35 years, Michael Paulo has added his distinct saxpertise to a virtual who's who of artists, including Al Jarreau (Paulo's longest term touring association), James Ingram, No. 1 Smooth Jazz Trumpeter and guitarist Rick Braun and Peter White, Oleta Adams, Kenny Loggins, Patti Austin, Jeffrey Osborne, Jeff Lorber, David Benoit, Carl Anderson, Bobby Caldwell, Johnny Mathis and more. Paulo grew up in a musical family (his father a pianist, his mother a singer, his siblings all playing instruments) and though he came upon the sax relatively late at age 15, he quickly became first horn player in his high school band and was playing professional gigs around the islands within a few years. Rather than accept a scholarship to North Texas State, he chose a more adventurous road by joining Hawaiian pop/rock band Kalapana, which had some success on the mainland but was most popular in Japan. After playing regularly and recording on all four of Kalapana's albums from 1975 through 1979, Paulo recorded a solo album for Japanese release on Trio records. In addition to exposing him to the Japanese jazz audience, Tats in the Rainbow gave him the opportunity to work with legendary pianist Herbie Hancock.WWW.MICHAELPAULO.COMHTTPS://WWW.FACEBOOK.COM/SAXHAWAII
This Episode Presented by JamBoxx - www.JamBoxx.com "Styled after a harmonica, the MIDI wind controller is a new way to play music with your slightest breath"Hear more shows like this one at https://entertalkradio.com/jackiesgroove"Many in body but one in mind" is an ancient Buddhist concept which signifies a unity that has at its heart, respect for the diverse and unique qualities of each individual. This unity can be formed only among those who respect one another and cherish each other's unique attributes and abilities, while working in harmony to compensate for one another's weaknesses. In essence, many people having the same feeling, thought or aim toward a goal.This has been a major theme for Eyedentity over the years and through many transformations since its inception in 1997. Searching for their own voices in a family of giants, it can be witnessed in the desire of its founding members to individuate themselves from their legendary forefathers, all the while preserving, sharing and honoring their history as they forge ahead together into the musical unknown.Diana Purim began her musical career in 1972, touring with Chick Corea's Original Return to Forever in the belly of her mother. She grew up on the road traveling like a gypsy from country to country with her parents, Brazilian Jazz pioneers, singer Flora Purim and percussionist Airto Moreira. Krishna Booker is the son of renowned Jazz bassist, Walter Booker, nephew of Wayne Shorter and godson of Herbie Hancock. Credited by Herbie in his book for introducing him to Hip Hop and the idea for "Rock It", Krishna began his musical career beat-boxing for Herbie. He later went on to making original music with Diana, his wife and childhood friend.The two share a deep love of music and a background in Jazz, Funk, Brazilian and Latin Fusion. Their passion for all kinds of music fueled the fire of their creativity and together, they stretched the boundaries of Hip Hop by fusing it with all their multicultural musical influences. "For the purists, we remind them that even Jazz is an art form born of Blues and Classical music. In fact," explains Diana, "all of the world's music has evolved from its most primitive indigenous origins, being shaped and molded by geographical, political, social and cultural influence to become what it is today."Using their Hip Hop experience to carry them through their first Trip Hop venture, they found some success with a single called "Heavy Interference" from their first release. "It was a struggle for us to find our true sound," says band leader / composer / percussionist / producer, Krishna. "We've been influenced and inspired by so many styles of music and were using the Eyedentity platform to experiment with them all. Although we had some brilliant moments, we hadn't achieved a homogenous and unified sound until now. I feel like we have finally found Eyedentity's identity with this new album."During the search for their unique Urban/Brazilian sound, they began to notice commonalities in the art and music of varying countries, especially within the slaveculture, music, spirituality and art of oppressed peoples. In Brazil, slaves were allowed to bring their culture from their countries of origin. We clearly see this reflected in their spirituality, dance, art, food and music. The slaves in America were more restricted and forced to abandon their culture for the customs of their oppressors or risk being beaten or killed for not complying. Yet somehow, they found other ways of expressing their authenticity without risking life and limb through the musical mediums of Jazz, Blues, Rock, Hip Hop, etc…
Neil Donell is currently the lead singer with Chicago. Originally hailing from Montreal, Neil has gone on to establish himself as the premier session vocalist in Canada. A veteran of more than ten thousand recording sessions, this multiple Juno Award nominee is often referred to in the media as "the most recorded voice in the country," and is introduced as "the man of a thousand voices" at the dozens of pop symphony concerts he performs annually across North America.Possessed of an uncanny ability for mimicry, and with better than four octaves at his disposal, he has, over the years, been called upon to reproduce the voices of literally hundreds of other artists — his repertoire spanning Bolton to Bennett to Bocelli and everyone in between — all the while moving effortlessly between virtually every musical genre. An accomplished songwriter, producer, vocal coach and arranger, Neil makes his home in Toronto, Canada.http://neildonell.com/
Hal Blaine a session drummer known for his work with the Wrecking Crew in California. Blaine played on numerous hits by popular groups, including Nancy Sinatra, Jan and Dean, Elvis Presley, John Denver, the Ronettes, Simon & Garfunkel, the Carpenters, the Beach Boys, the Grass Roots, the 5th Dimension, the Monkees, the Partridge Family, and Steely Dan. He has played on 40 number one hit singles, 150 top ten hits and has performed on, by his own accounting, over 35,000 recorded tracks. He is widely regarded as one of the most prolific drummers in rock and roll history, having "certainly played on more hit records than any drummer in the rock era".Blaine is a member of the Rock & Roll Hall of Fame, Musicians Hall of Fame and Museum, and the Percussive Arts Society Hall of Fame. He was inducted into the Modern Drummer Hall of Fame in 2010.https://www.facebook.com/HalBlaine/
Jayson Tipp is a jazz pianist and founder of Under The Lake jazz band whose releases and live performances boast a "who's who" list of jazz artists such as Joe Sample, Billy Cobham, Keiko Matsui, Stanley Jordan, and others. Under The Lake have received immense critical praise in local, regional, national, and international publications including JazzTimes, Jazziz, France's Jazz Hot, Canada's Exclaim, Germany's Cascade, as well as The New York Daily News.
Walfredo Reyes Jr….Born in Cuba, raised in Puerto Rico, and culminating his musical style in the U.S., Wally (Walfredo Jr.) learned the traditions from the master, his father Walfredo Sr. He married those principles with his love of the drum set, coming up with his own truly global rhythmic style. Simply put, Wally is able to sound like a drummer and a percussionist at the same time. Add blistering chops and a penchant for playing unusual patterns to the mix, and you have only a small idea of what this man can do.Not surprisingly, this "one man percussion show" has gathered an impressive list of "gigs" over the years, including touring and / or recording with: Carlos Santana, Traffic, Steve Winwood, Jackson Browne, Celia Cruz, Gloria Estefan, David Lindley, Ricki Lee Jones, Richard Marx, Sergio Mendes, Smokey Robinson, Robbie Robertson, Joe Sample, Boz Scaggs, Christina Aguilera, Ricky Martin, Johnny Hallyday, Khaled, Lindsey Buckingham, Chicago and many others.Because of his versatility, Walfredo is one of the most in demand musicians in the world today. He currently lives in  Las Vegas and Los Angeles area where he continues to expand his talents to recording, producing, composing, education, live performance, and touring."  Walfredo is currently touring with the world renown Classic Rock Band, Chicago, playing drumset. For more tour info visit: http://www.chicagotheband.com/tour
With the release of her new album "Live at Yoshi's – 10 Year Anniversary Special," Jessy J celebrates a remarkable decade since she brought her sizzling beats, dynamic Latin and samba rhythms with sensual melodies to contemporary jazz via her #1 hit debut album Tequila Moon.The recording of this CD is a festive celebration of the 10-year anniversary of "Tequila Moon," which propelled a remarkable career for the saxophonist. Recording the Yoshi's Jazz Club event with her powerhouse band will capture the essence of Jessy J, which fans know is most readily heard when she commands a live performance."I'm excited to commemorate this experience with my fans! I felt like a live album would be the perfect way to mark the 10th anniversary of 'Tequila Moon,' because I love performing live and it presents a completely different experience than my studio albums, with exciting interactions with the audience and the spirited ensemble action with my band."https://www.jessyj.com/
Charismatic country artist Dave McElroy serenades his love on his energizing latest Nowhere With You. This single is currently charting on the Music Row Country Breakout Chart and the Billboard Indicator. After the success of his last single Without You, which pulled at listeners heartstrings and peaked at #60 on the Music Row Charts, Dave takes a turn to release an upbeat track with Nowhere With You, serenading a love and begging her to get lost in the countryside with him. His raspy twang mixed with well-crafted lyrics and unforgettable hooks is guaranteed to leave listeners singing the tune all day long. Written by Dave and hit country singer/songwriter Bridgette Tatum (She's Country - Jason Aldean), this song is sure to be a fan-favorite. He premiered the song in downtown Minneapolis at Cambria Gallery prior to the Superbowl kickoff last month and received an amazing response from country fans. He also recently wrapped up a successful Country Radio Seminar (CRS) earlier this year as an official sponsor and took part in endless media interviews throughout the week. Country radio and industry critics are falling in love with Dave. He is currently on a full-fledge radio tour in support of the new single. He has earned the recognition in the country music community which opened up doors for him that he never saw coming. He joined forces with a band of A list musicians who have played for the likes of Keith Urban, Brad Paisley, Reba McEntire, Big and Rich, Kellie Pickler, etc. He also did an extensive 20 show run, touring and opening for sold out shows for Old Dominion. Dave also opened for artists including Little Big Town, Keith Urban, Joe Nichols and Cam and even had shows alongside Dylan Scott and Kelsea Ballerini. With a passion for working out, he has enlisted in Lifetime Fitness Health Clubs, which plays his music in 148 clubs across America and Canada. With a readiness to laugh, this country artist holds his positive attitude at the center of his inspiration, which leaves friends and fans with a lifelong impression. Knowing that he is truly blessed, this grateful Green Bay native mixes his old-school gentleman values with his new found public voice to ensure he never loses what's behind every great country song – a great story.Website: davemcelroy.comFacebook: @dmacbandTwitter: @dmacbandInstagram: @dmacband
Sean McDaniel is currently the drummer for Disney's Frozen on Broadway.  On Broadway he also originated The Book Of Mormon, Monty Python's Spamalot, Dolly Parton's 9 to 5, La Cage Aux Folles, and Violet. Off-Broadway he originated Hamilton. As a substitute on Broadway he performed in 13 different shows.  Sean is also the drummer for American Idol Runner-Up Clay Aiken. With Clay, Sean has toured the country and played on many TV shows. He has also performed with Aaron Tveit, Audra McDonald, Jennifer Hudson, Sting, Dolly Parton, Stephanie Block, Idina Menzel, Cheyenne Jackson, Lin Manuel Miranda, and Jane Lynch.  He maintains a busy freelance and recording schedule in NYC.Sean earned his BM at University of North Texas and his MFA at New York University. He is endorsed by DW, Evans, Vic Firth, and Sabian. Twitter: @SmdrumsSeanInstagram: smdrums10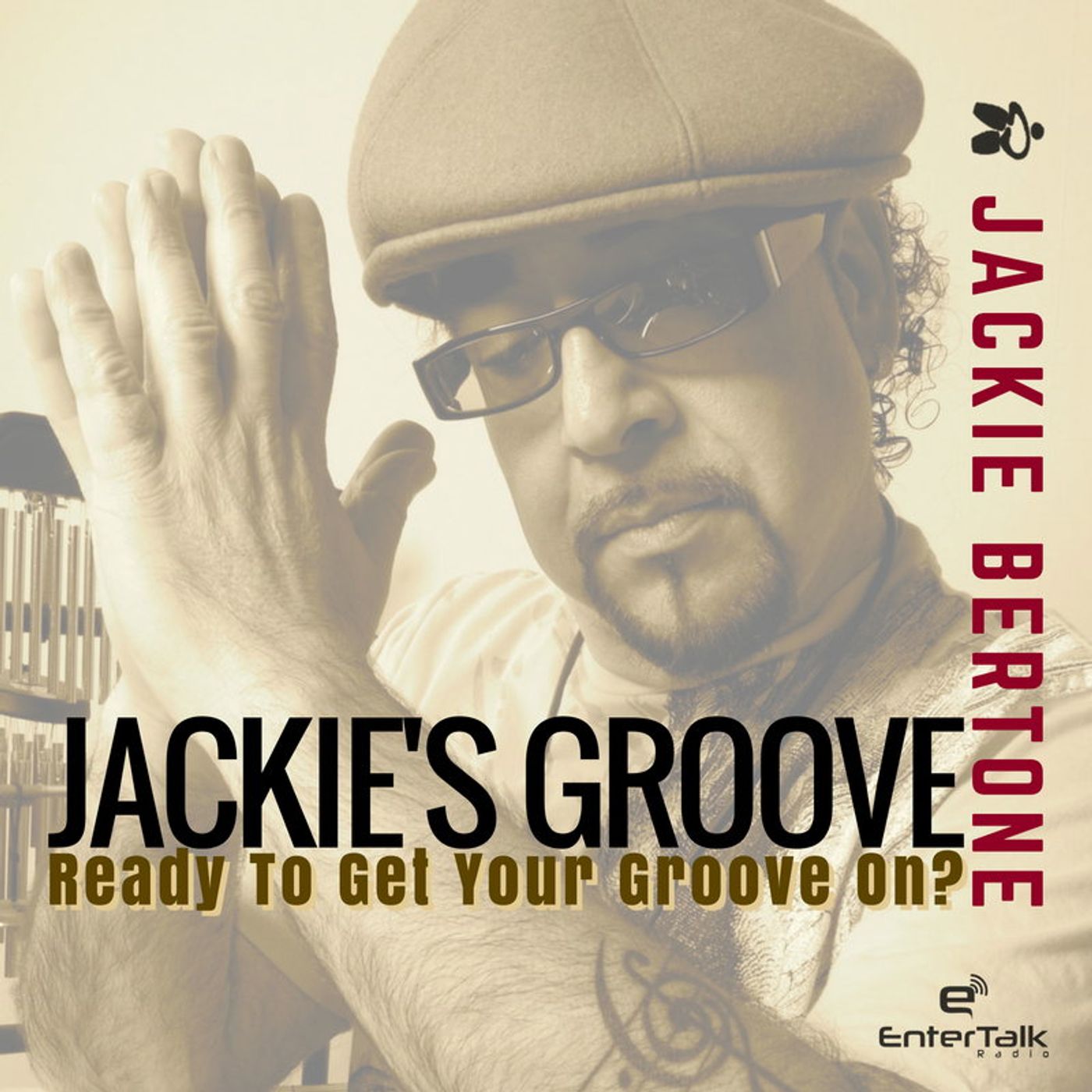 The music that Wyclef Jean has written, performed, and produced — both as a solo superstar and as founder and guiding member of the Fugees — has been a consistently powerful, pop cultural force for over two decades. In 1996, the Fugees released their monumental album The Score, which inspired notoriously prickly rock critic Robert Christgau to write: "so beautiful and funny, its courage could make you weep." The album, created in Wyclef's studio in his uncle's basement in New Jersey, hit No. 1 on the Billboard chart, spawned a trio of smash singles (including their indelible reinvention of Roberta Flack's 1973 ballad "Killing Me Softly"), and is now certified six times platinum. But Wyclef, a child prodigy with a wealth of musical influences from jazz to classic rock to reggae, resisted the pressure to duplicate the sound and style of that masterwork. Instead, he launched himself as a producer and solo artist whose work drew from an innovative and eclectic palette that included elements of pop, country, folk, disco, Latin, and electronic music.https://www.wyclef.com/Special Thanks to Jamboxx performers:Turkals Tobias KoslowskiAnnie In The Water
Inside outsider David Garfield seizes the opportunity to create "Outside the Box"The ambitious jazz-R&B keyboardist gathers his all-star friends to create a massive multi-record, multi-genre collection that has already scored a Billboard hit single.David Garfield was nineteen when he got his start playing alongside influential bebop jazz trumpeter Freddie Hubbard. But opportunities came quickly for him in contemporary jazz as well as in R&B and pop, which guided the direction of his now five-decade career away from his roots. Straight-ahead jazz has remained in his core and he's longed to return "home" thus to launch his prolific multi-volume, multi-genre "Outside the Box" collection, Garfield will drop his first straight-ahead jazz album, "Jazz Outside the Box," on March 23 via his Creatchy Records label. www.DavidGarfield.com
Celebrating 45 years, 'Reggae Ambassadors', THIRD WORLD is one of the longest-lived Reggae bands of all time, and one of Jamaica's most consistently popular crossover acts among international audiences.  Mixing in elements of R&B, funk, pop, and rock and, later on, dancehall and rap, Third World's style has been described as "reggae-fusion". With 10 Grammy nominations and catalogue of charted smash hits (including "Now That We Found Love", "96 Degrees in the Shade" and "Try Jah Love" )  spanning over four decades, sold-out tours, a vibrant and loyal fan base and inspirational messages, one may wonder, "Where did it all begin? What gives Third World the staying power so rare in the music industry?" Third World is more than just one of the top Reggae bands of all time, it is an institution that stands for producing and performing music that, while holding firm to the cultural and ancestral roots of its members, still pushes forward the cutting edge of music worldwide. It is an institution whose themes are positive, progressive and internationally relevant: an asset to any size festival / event.
TONY, GRAMMY and EMMY award winning Andres Patrick Forero is considered to be one of the best "Crossover" Drummer/Percussionists in the industry. Hailed by many as a music prodigy; by the age of 12 Andres was playing over 13 instruments.Early in his music career, Andres was asked to take the prestigious title of jazz ambassador to the United States through the United Nations. Andres has traveled to Kazakhstan and Kyrgyzstan on several occasions as a peace leader where he continues to be actively involved today.Over the past twenty plus years, Forero has traveled the world and has performed and / or recorded with luminaries such as Dizzy Gillespie, Max Roach, Paquito D'Rivera, Ron Carter, Alejandro Sanz, Tito Puente, William Cepeda, Sean Kingston, Ne-yo, Wyclef Jean, Jimmy Fallon, Alicia Keys, Rolando Morales-Matos, Luis Bonilla, Adam Ray, Phish, Late Night with Seth Meyers  and Raul Midon.www.AndresPatrickForero.com
Classically trained pianist and endorsed Roland artist, Bonnie McIntosh has been working steadily as a touring keyboardist for the past 10 years. She's studied classical piano performance at CSULA before transferring to Musicians Institute after receiving a Musicianship Scholarship. For the past few years she's been the touring keyboardist for international pop mega star Selena Gomez and has performed in arenas all over the world as a part of the Revival World Tour, iHeart Radio's Jingle Ball 2015 tour, and numerous televised performances including Saturday Night Live, The Today Show, Ellen, the Billboard Women in Music Awards and The Tonight Show. Bonnie's keyboard resume also includes Miley Cyrus, Madilyn Baily, Daniel Bambaata Marley, Red Elvises, Wondaland Records' St. Beauty and the award winning television show "Glee". Bonnie's been praised for her programming skills and high energy stage performances. Aside from working as a touring keyboardist, Bonnie has also been teaching piano, music theory and synthesis at various music schools including Guitar Center Studios and School Of Rock.instagram: @bonstarrTwitter: @rockstarbonstar
Bobby G. electrifies audiences with his infectious lead and rhythm guitar magic, and he has been doing so for over two decades. His pocket and funky rhythm playing combined with his hypnotic, melodic, and sometimes acrobatic solos create a fervor that has made Bobby G. the go-to guitar player for major artists. Aside from his guitar prowess, Bobby has been on countless T.V. appearances including The Tonight Show (Jay Leno), David Letterman, Oprah, Arsenio Hall, The View, Regis & Kathie Lee, The Ellen DeGeneres Show, Jimmy Kimmel, Good Morning America, MTV, VH1, and BET.Bobby G. is an established songwriter and producer for a wide range of recording artists because of his vision, and knack for creating melodic hooks, funky rhythms, and polished compositions...Here is a list of some of the artists Bobby G. has worked with on T.V., Recordings and Tours: • Lionel Richie• Earth Wind and Fire• Mariah Carey* Prince• Sheila E.• The Time• Teena Marie• Eric Benet• George Duke*George Clinton• Robert Brookins • Wayman Tisdale• Toni Braxton• Faith Evanshttp://epresskitz.com/kit.php?u=35272663
Miles Vargas is a freelancer a session (recording) and performer as both a guitarist and percussionist (primarily timbalero and cajon) and singer a combined 40 years. His main guitar influences would be Eddie Van Halen, Paul Jackson Jr, Joe Pass and Paco De Lucia and also Trombonist Composer William Anthony Colon Roman, Trumpeter Miles Davis and Percussionist Richie Gajate Garcia and Poncho Sanchez.Miles - "My childhood beginnings found me donating willingly to first playing gospel and worship tunes and soon expanded to progressive blues, rock, smooth jazz, boleros, chachas and mex-tex. I am actually a late starter because I didn't really start learning guitar until I was about 18 years old. My very first instrument were drums but it was not until I I heard secular music that my ears and interests opened up big time birthing the dream to be a guitar player. I soon found myself seeking to collaborate with those I could really learn from (no matter how much older they were or what genre they excelled in) and so I would pursue that opportunity while taking music courses in a junior level and mostly because I really admired any musician that had the understanding of what music was in a ledger form and so I kept trying to surround myself and tried to soak in all I could with those who could speak theory and notation and not just learn from those who though they were fine talented and amazing performers with gifted ears, yet had no real idea how to communicate it to others of a more academic level."https://www.facebook.com/ismael.vargasjrInstagram: ismaelvargasjr
United States