Discover
The Ignition Pod
Claim Ownership
Author: Dan Cottrell
Subscribed: 0
Played: 2
© Copyright Dan Cottrell
Description
The Ignition Pod - Where Marketing Ideas Ignite.

This is a thought leadership podcast packed full of inspiration for marketing executives and business leaders around the world. We regularly speak to a variety of people to discuss hot topics such as sustainability in marketing, the psychology of marketing and entrepreneurs who have become self taught masters of their own sales and marketing destiny.

If you are in to business of any kind, then this is the podcast for you. Learn how to put marketing at the heart of everything you do with professional tips and tricks to help you along the way.

We hope you enjoy!
As the UK government announces plans to re-open the retail sector, we examine the timeline behind the phased approach and detail which retailers are able to get back to business first. We'll look at why it's good news for Eve Sleep and B&M, what's next for Monsoon Accessorise, how the Co-Op are supporting its elderly and vulnerable shoppers and what plans do Harrods have to sell excess seasonal stock? All that and more in this 5 minute round up of the retail industry with Dan Cottrell from the CPI Group.
As retailers start the recovery from the Coronavirus pandemic, find out which categories have been doing well at Asda and M&S, more on the re-structure at Clarks Shoes, how N Brown Group remain optimistic about the future and hear about some brilliant partnerships forming between Cafe Nero, Uber Eats, Majestic Wine and Deliveroo.
As UK retailers start to plan for re-opening, join Dan Cottrell for this weekly round-up of retail news as of Friday 15th May 2020. In this episode, find out how Mike Ashley and Peter Cowgill are in a race to acquire shoe retailer Office, what are Boohoo planning to do with it's latest £200million of fundraising, how Sainsbury's are expanding their rapid e-bike delivery service, positive signs for Watches of Switzerland and how Morrisons are providing great news for Pizza Lovers!
A brand that knows a thing or two about surviving in times of crisis, is 143-year-old manufacturer, Silver-Cross. We are joined by Global Head of Brand, David Abbott to talk us through how this true household name has weathered two world wars and a few global pandemics to stand the test of time. We'll explore how the brand has remained top of mind through the generations and built up an impressive following including that of the monarchy including HRH Queen Elizabeth II. We'll also examine how some key collaborations with other major brands have contributed to their success and how innovation across the sales and marketing channels are crucial to connecting with customers.
Join Dan Cottrell for this weekly round-up of retail news as of Friday 1st May 2020. In this episode, find out how much the grocery market is set to grow in 2020 along with how brands are innovating to provide a more direct to consumer route to market. We'll also take a look at how The John Lewis Partnership are looking to introduce strategic changes to emerge strongly post the Covid-19 pandemic. Which retailer has just posted 166% sales growth and why craft website, Etsy is experiencing almost record breaking share prices.
Join Dan Cottrell for this weekly round-up of retail news as of Friday 24th April 2020. In this episode, we'll take a look at the figures behind the sharpest ever decline in retail footfall, which sector looks set to be the biggest casualty amid the Coronavirus pandemic, how Primark have seen sales plummet from £650million per month to £0 and which product is causing a surge in sales at Poundland. We'll also be taking a look at some of the better news stories coming out of retail during the crisis and celebrating some of the successes for the industry.
Without a doubt, we are living in unprecedented times, the global economy has been hit harder than its ever been before and the personal worry about our jobs, health, lifestyle and loved ones is something that's touched us all. Today we talk to Marketing Services Procurement Guru, Sarah Scudder, https://www.linkedin.com/in/sarah-scudder-marketing-services-procurement-guru-%F0%9F%92%81%E2%80%8D%E2%99%80%EF%B8%8F-9287404/ who talks to us about how business executives have long chosen to cut marketing budgets in times of recession but is that the right thing to do? Is now a great opportunity to invest in your marketing message to ensure you emerge strongly on the other side of this COVID-19 pandemic? We'll examine the recession psychology of business and consumers putting them in to four different categories and establishing what their buying motivations are going to be for the foreseeable future. We'll also explore the substantial evidence that shows indiscriminate cuts in marketing spend are usually a mistake and why the role of marketing procurement is a must in business today.
In this episode we talk to Entrepreneur Simon Bourne (AKA The Shoe Guy), Founder of The Hand Dyed Shoe Company; https://www.handdyedshoeco.comJoin us as we discuss Simon's own marketing journey, building a brand from scratch, a BBC2 Dragon's Den appearance and the power of positivity in turbulent times.Hosted by Dan Cottrell, Head of Business Development and Marketing at CPI Group www.cpi-group.co.uk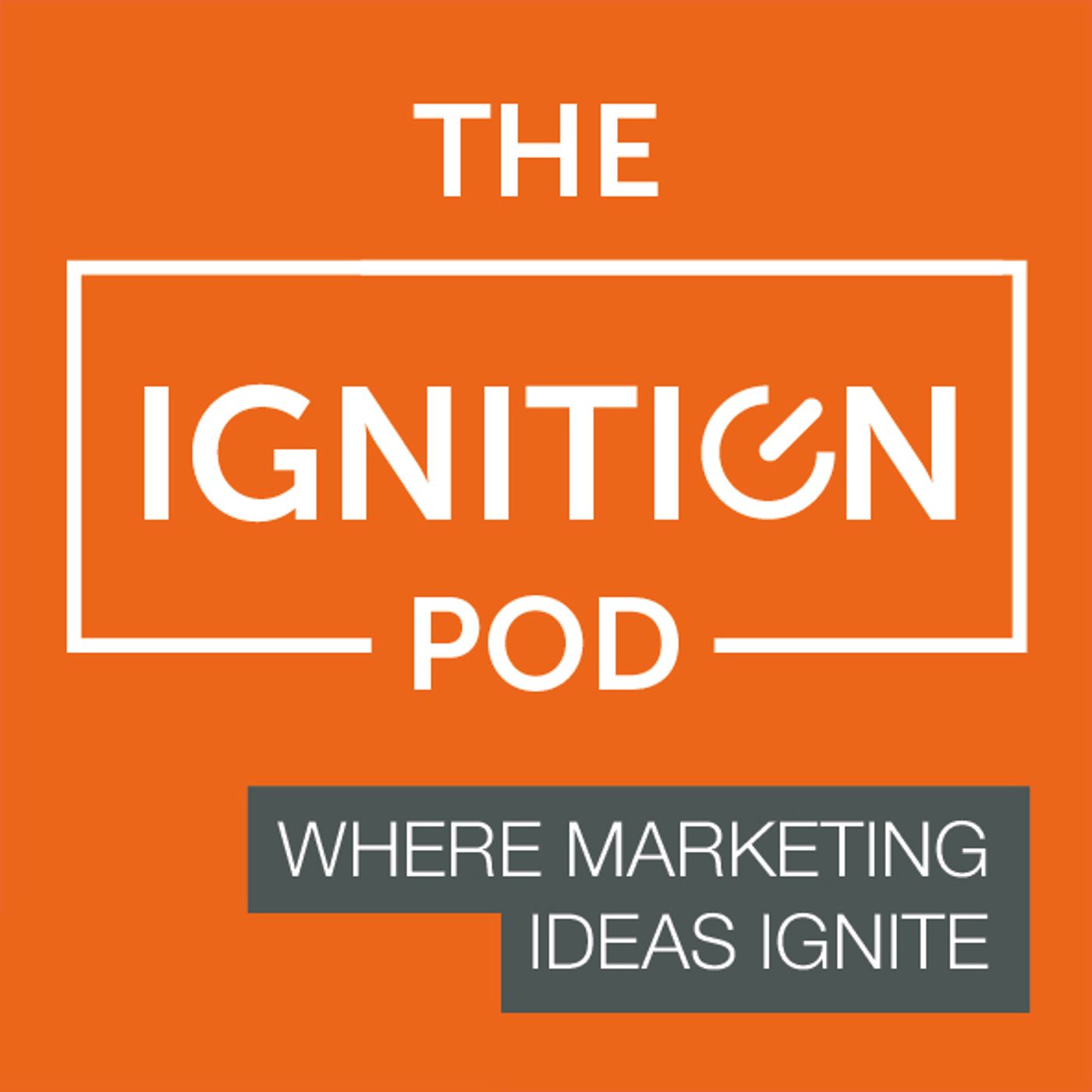 Lots of fascinating discussion, insight and ideas crammed in to a wonderful podcast discussing the new paradigms of sustainability, future trends, how paper smells and easy wins that marketeers can make to meet their sustainability goals.Hosted by Dan Cottrell, Head of Business Development, Marketing and Client Services at CPI Group - www.cpi-group.co.uk - Dan is joined by a panel of expert guests including:Paul Foulkes-Arellano, Founder of The Sustainable Design Alliance http://sustainabledesignalliance.com/The Sustainable Design Alliance is an international alliance of sustainable design professionals working on global solutions for a healthier planet with hubs in San Francisco, London and Buenos Aires.Jake Phillips, Digital Marketing Executive, ENGIE UK & Irelandwww.engie.co.ukENGIE is a leading energy and services company focused on three key activities: production and supply of energy, services and regeneration. 17,000 employees combine these capabilities to make the zero carbon transition possible for individuals, businesses and communities throughout the UK & Ireland.Steve Daniels, Marketing Manager, CPI Groupwww.cpi-group.co.ukCPI Group is one of Europe's leading multi-channel marketing service and print production companies, integrating award winning lithographic and digital print services along with the design and production of retail displays, exhibition stands and branded merchandise.
United States