Discover
Political Misfits
Claim Ownership
Author: Radio Sputnik
Subscribed: 39
Played: 3,051
© Copyright Radio Sputnik
Description
Political Misfits brings you news, politics and culture ‒ without the red and blue treatment. We aim to facilitate constructive conversations that take new looks at the stories and topics that mean a lot to us, including corporate misconduct, anti-war efforts, climate change, political hypocrisy, poverty, pop culture, electoral politics and much, much more.

Political Misfits airs live daily Monday through Friday from 12-2 p.m. EST and is broadcast on 105.5 FM in Washington, DC, 102.9 FM in Kansas City, Missouri, and to 35 countries on signals such as FM, digital DAB/DAB+ (Digital Radio Broadcasting), and HD-Radio. The show is also made available globally live on SputnikNews.com and is distributed as a podcast shortly after broadcasting on iTunes, iHeartRadio, Spreaker and more.

About us: Hosts Bob Schlehuber and Michelle Witte bring different backgrounds to Political Misfits, but arrive with a mutual curiosity and compassion. Bob is an artist, producer and organizer; someone who works to create conversations that bring together broad and diverse individuals, organizations and ideas. Bob produced the radio show By Any Means Necessary on Radio Sputnik for the past three years; now, he's bringing his commitment to understanding and addressing housing, homelessness, public safety, education, health, workforce development, civility, mutual understanding, and international peace and conflict resolution to Political Misfits.

Michelle is a committed explorer, observer and documentor of our big, beautiful planet and the strange creatures that inhabit it. A long-time writer, teacher and journalist, she returned to the US after ten years overseas with a broader perspective on American politics and culture and our impact on the world. Michelle gets fired up about justice and injustice, responsible travel, good books and bad movies, animal rights, baking and long-distance hikes.
Indigenous voices speak on environmental protection and reclaiming political power. What lies ahead in the fight for native rights.John Kane, Mohawk activist and educator, producer and Host of the Let's Talk Native Podcast, and co-host of Resistance Radio on WBAI Pacifica Radio NY joins the Misfits to talk about the indigenous response to COP26 and the final Glasgow Agreement, which the Indigenous Environmental Network has called "disastrous", as it locks the world into another decade of false solutions, colonialism, and violence against the earth. We talk about the Biden administration allowing a huge oil and gas lease sale in the Gulf of Mexico, along with other leases in Wyoming, Colorado, Montana and other Western states early next year, and how these conferences among elites amount to mere greenwashing as the clock ticks towards climate catastrophe. We also talk about the present and future of protest, particularly indigenous directed protests, the 52nd anniversary of the occupation of Alcatraz Island by native students, and how actions like the Line 3 protests continue this tradition and pave the way for future activism.Ruth Buffalo, member of the North Dakota House of Representatives, and Mary Kunesh, member of the Minnesota State Senate talk to us about how the idea of having sovereign or semi-sovereign tribal nations within the United States seems like an unusual proposition to the general population in the country, how the US government could be a better partner to tribal governments, and what it means to have more indigenous representatives on both sides of these discussions. We also talk about the debate around land use, and how decisions about land use are made, the attention being paid to indigenous-led environmental protection, and to the moral and legal authority native nations have in calling for the end to some major, high profile extraction projects that affect tribal land.Josh Gomez, producer for By Any Means Necessary, John Kirakou, co-host of the Backstory Cordell Woodland, producer for Faultlines, and Dr. Wilmer Leon, co-host of the Critical Hour, join Bob Schlehuber to tell us what they are thankful for and not thankful for in the world of news, politics and culture.
Richard Becker, author of "Palestine, Israel and the U.S. Empire" joins us to discuss the ongoing campaign against the Boycott Divestment and Sanctions (BDS) movement, which saw a local newspaper in Arkansas threatened with a withdrawal of advertising from a local company due to a state law that asks businesses to pledge not to support any boycotts of Israel. We talk about the pervasiveness of such laws, with 30 states having laws similar to the one Arkansas passed in 2017, and whether we are starting to see some resistance to knee-jerk support for Israel. Katherine Rahill, Senior Scientist for the Office of the Chief Scientist of NASA's Human Research Program (HRP) at Johnson Space Center, Houston, TX, joins us to talk about the news of NASA's DART mission attempting to manually alter the course of an asteroid by smashing a spacecraft into it at high speeds to test a defense mechanism against wayward asteroids that may threaten Earth. We also discuss the prospects of the mission's success and whether we will see a planetary defense system in the future.Mohamed Elmaazi, journalist and contributor to numerous outlets including Jacobin, The Canary, The Grayzone, and The Real News, talks to us about the dangerous implications of a new Nationality and Borders bill currently moving through the British House of Commons, which would allow the government to remove a person's citizenship without having to give them notice so long as it is deemed in the public interest or the interests of national security. We discuss the impact this bill could have not only on naturalized immigrants, but citizens born in the UK as well. Esther Iverem, multidisciplinary author and independent journalist, host of "On The Ground: Voices of Resistance From the Nation's Capital" on Pacifica Radio, and founding member of DC Poets Against the War, joins hosts Michelle Witte and Bob Schlehuber to talk about a jury awarding $26 million in the Charlottesville "Unite the Right" rally civil case, the latest developments in Ethiopia, and two examples of how American society and our judicial system are not designed to rehabilitate people.
Dr. Gene Olinger, Professor at Boston University, and principal science advisor for MRI Global Inc., joins us to talk about the ongoing debate over boosters and lockdowns. We discuss the efficacy of booster shots, whether we will have to take multiple shots over years as populations reach immunity, and how vaccine hesitancy could hinder these efforts. We also talk about a wave of lockdowns in Europe as COVID cases surge, the economic consequences of lockdowns, and whether they become redundant in highly vaccinated populations. Jenna Kunze, journalist at Native News Online talks to us about the Makah community of coastal Washington and their efforts to exercise their right to whale hunting. We talk about how this struggle for autonomy and tradition becomes entangled in a debate over conservation and commercial fisheries, and how long standing treaties allowing these practices sometimes get caught up in bureaucratic fights with federal and state regulatory bodies.Dr. Garth Myers, Professor of Urban International Studies and Director of the Center for Urban and Global Studies at Trinity College, joins us to discuss the implications from a report concluding that by the end of this century, thirteen of the world's 20 biggest urban areas will be in Africa. We talk about how these reports sometimes should be treated with caution, and how countries could manage this growth, create new global partnerships, and provide the necessary infrastructure for their populations.Ray Baker, political analyst and host of the podcast Public Agenda talks to us about media and media manipulation, how major outlets continue to maintain their imperial and neocolonialist outlook towards the world that do not reflect reality, and how media literacy is crucial. We also talk about how the New York State Assembly found "overwhelming evidence" that former Gov. Andrew M. Cuomo engaged in sexual harassment while in office and mishandled the pandemic.Darren Thompson, reporter for Native News Online and Unicorn Riot tells us about the Pocahontas Reframed Storytellers Film Festival with both a live and virtual film festival highlighting Indigenous voices, stories, filmmakers, producers, and writers, and the importance of highlighting native voices in the arts.
Dr. Sharon Anderson, attorney and business consultant, former law school professor and lecturer at Howard Law, and the CEO and Founder of KCG Consulting Services, joins us to talk about the verdict in the Kyle Rittenhouse trial, where he was found not guilty on all counts, whether this verdict should come as a surprise, whether the victory of using self-defense as a strategy could empower more vigilantism in the country, and whether too much importance is being attached to this verdict. We also talk about Rittenhouse saying he supports Black Lives Matters, and the case of the killing of Ahmaud Arbery, where the accused are also making a self-defense claim. Paul Dobson, journalist and editor at Venezuela Analysis, joins us to talk about the regional elections in Venezuela that took place on Sunday, where Venezuelan President Nicolas Maduro's United Socialist Party of Venezuela and its allies have won big in regional elections, where the opposition participated for the first time in four years. We talk about Western media coverage of the elections, where monitors were present, and how this coverage continues to question the legitimacy of elections there.Niemat Ahmadi, President of the Darfur Women Action Group, tells us about the unfolding situation in Sudan, where an agreement was reached between the military and civilian leaders that led to the reinstatement of Prime Minister Abdalla Hamdok. We discuss the deal made by Hamdok and how this has left many dissatisfied since the military still holds outsized influence in the country, whether we will see continuing protests, and how a run for natural resources may shape the policies of the new government and its relations with its regional neighbors.Chief Richard Sneed, Principal Chief of the Eastern Band of Cherokee, joins us to talk about the Tribal Nations Summit that took place at the White House last week to coincide with National Native American Heritage Month, the tribes' relations with the federal government, and whether the Biden administration's promises for funding investment in tribal infrastructure will be followed through.
Baba Zak A. Kondo, professor of history at Baltimore City Community College and author of "Conspiracies: Unraveling the Assassination of Malcolm X," tells us about developments in the case of the assassination of Malcolm X, where two of the men found guilty of the killing got their convictions thrown out on Thursday, and the tragedy of having the lives of two innocent men destroyed due to these wrongful convictions. We talk about how this is representative of the story of the system of state violence in America, the role of the FBI and FBI informants in this case, whether the U.S. government was involved, and the importance of finding out the truth about Malcolm X's death. Lena Taylor, state senator from Wisconsin, joins us to discuss the fight for voting rights in the U.S., the protests in front of the White House, where dozens were arrested, and the importance of engaging in direct action to fight for fundamental rights and representation in our democracy. We also talk about the Kyle Rittenhouse trial, whether justice will be served, one of the central themes in this case that hinges on who has the right to space and who gets to claim self defense, and how these concepts and rights get allotted unequally. Steve Grumbine, founder and CEO of the nonprofits Real Progressives and Real Progress in Action and host of the podcast Macro n Cheese, joins hosts Michelle Witte and Bob Schlehuber to talk about Wall Street bankers and traders being in line for the biggest bonus increases since 2009, in some cases 30% to 35% increases, and how this exacerbates inequality, with most working class people seeing wages stagnate and navigating increasing precarity. We talk about the "Great Resignation" and the debate around its causes and its scale, whether this is a sign of workers gaining a certain degree of agency or if there are other elements at play, the debate around the origins and causes of the current wave of inflation, and how the conventional wisdom analysis of this phenomenon is ideologically loaded.
Alan Macleod, senior staff writer for MintPress News, author, journalist and media analyst, and a member of the Glasgow University Media Group, joins us to talk about philanthropy and what it means for billionaires to be funding media endeavors. We talk about compiled data indicating that Bill Gates has donated over 300 million dollars to various media organizations in the U.S. and around the world, what sort of specific activities this money is funding, and how this could shape the way news is covered by recipient organizations. We also talk about how donations always come with strings attached, and what this means for unbiased reporting. Morgan Artyukhina, writer and news editor at Sputnik News, joins us to talk about news that the US Centers for Disease Control and Prevention uncovered 15 vials in a storage facility owned by pharmaceutical giant Merck in eastern Pennsylvania labeled "smallpox" and "vaccinia", and the mystery of how these potentially deadly viruses ended up there in the first place. Dr. Bill Honigman, retired emergency physician and California State Coordinator and Healthcare Issue Team Coordinator for Progressive Democrats of America (PDA), talks to us about reports that overdose deaths in the US hit record numbers during the pandemic, with more than 100,000 deaths. We talk about how the COVID-19 pandemic and its attendant issues like economic precarity, anxiety, and depression are drivers for this increase in mortality, how the lack of infrastructure in poorer states may have exacerbated the problem, and what the government could do to alleviate this crisis. We also talk about the increase in Medicare B premiums, which may erase the increase in benefits that people saw last year, and how this could be tied to the introduction of a new and very expensive drug to treat Alzheimer's, whose efficacy has been questioned by medical professionals. Brennan Hall, NFT and crypto enthusiast, talks to us about the craze over "Non-Fungible Tokens" or NFTs, what they actually are and their connection to cryptocurrency trading, and the confusion around these markets.
Laith Marouf, international affairs analyst and media law consultant, joins us to discuss a report published in the New York Times arguing that U.S. global influence has been detrimental to democracy. We talk about the original assumption of the U.S. as a force of good that is widely held by media and public figures in this country and how the rest of the world actually sees through this smokescreen. We also discuss an article from The Atlantic reinforcing the characterization of other regional powers like China and Russia as the "bad guys" and how this line of thinking limits global cooperation to solve pressing issues like climate change. Netfa Freeman, organizer for Pan-African Community Action (PACA) and member of the Coordinating Committee of the Black Alliance for Peace, talks to us about Secretary Blinken's visit to Africa, where he is scheduled to visit Kenya, Nigeria, and Senegal, and how the U.S. is responding to the crisis in the Horn of Africa. We talk about the seemingly changing posture towards the conflict in Ethiopia, what commitments to fighting terrorism in Nigeria will mean, and whether this will entail expanding the role of AFRICOM in the continent. Tina Desiree Berg, host of the podcast District 34 and reporter for Status Coup, joins us to talk about anti-vaxxers attacking journalists in California, the Committee to Protect Journalists expressing concern about the harmful precedent set by recent FBI raids on the homes of Project Veritas founder James O'Keefe and his associates after the alleged theft of a diary belonging to Joe Biden's daughter, and Amazon settling with the state of California for half a million dollars over accusations that it failed to tell its workers about covid cases at its warehouses and failed to share legally required information. Nookie Bishop, host of the Digital Gumbo Podcast, talks to us about English cricket approaching an "emergency" over its failure to address racism after officials and former players speak out, New Orleans Pelicans forward Zion Williamson's recovery from injury, and the amateur boxing match between Deron Williams and former NFL running back Frank Gore.
Joel Segal, National Campaign Director for Bring America Home Now at the National Coalition for the Homeless, joins us to talk about Joe Biden signing a $1 trillion dollar bipartisan infrastructure bill into law and how little substance was on display in the media debate over the bill, instead focusing on the red vs. blue fight. We also talk about homelessness rising in the U.S., with a 2.2% increase during the pandemic, the rash of reporting on Democrats and how they are losing racial minority voters in this country, and how a leftward turn beyond the overblown culture wars may benefit the country. K.J. Noh, a global justice activist, writer, teacher, and a member of Veterans for Peace, tells us about the virtual meeting between Joe Biden and Xi Jinping that took place November 15, and what the conversation managing the US and China's competition responsibly may actually mean, and how this could be achieved considering both countries are still pursuing the idea of unlimited growth. We also talk about Washington and Beijing's joint climate pledge from last week at the COP26 conference, and whether we will see any real cooperation between the two nations. Chris Empas, community mentor and violence interrupter, and Afeni, member of Freedom Fighters DC and abolitionist-in-training, join us to talk about the Blackburn Building takeover reaching its end, with students' demands being met by the Howard University administration, and how direct action can yield real results. We also talk about the homicide spike in Washington, DC, whose rate stands at 198 deaths so far this year, how the pandemic and economic anxieties may have contributed to this, and the way forward to tackle these structural issues in an encompassing manner.Theodros Teshome, film producer and actor, talks to us about the migrant experience of Ethiopians and Eritreans and their journey to and in the United States through his film "Triangle 1" and "Triangle 2", how these amplify our shared humanity, and the broader impact of the his art right now in Ethiopia, which is facing a national crisis during its tensions with the TPLF.
Dr. Philip Brenner, Professor Emeritus at the American University School of International Service, joins us to talk about the anti-government protests organized for today in Cuba and the role of the U.S. in these protests. We talk about the composition of these protests that seemingly have a different focus than the ones in July this year, where people had legitimate grievances over the economic situation of the country and food scarcity, how the protests planned for today have a more political character, and the role of the National Endowment for Democracy in weaponizing grievances towards regime change without any concern for actual democracy.Josh Gomez, producer for By Any Means Necessary on Radio Sputnik, joins us to discuss the announcement that Beto O'Rourke will run for governor of Texas in the next election, what ignited this campaign, how would he fare against opponents, and how this will likely be another failed attempt by centrist Democrats to make inroads in the Lone Star State. Jeff Pearce, journalist, historian, and author of "Prevail: The Inspiring Story of Ethiopia's Victory over Mussolini's Invasion: 1935-1941," joins us to discuss the checkered record of U.N. involvement in Ethiopia, where it seems it has actually taken sides by promoting a clear pro-TPLF narrative, making allegations against the government and abandoning its purported role as an honest broker in this conflict. We also talk about Secretary Blinken's visit to African countries, where the Ethiopia conflict will be discussed and whether we will see a change in U.S. policy in the region.Eugene Puryear, journalist, author, activist, politician, host at Breakthrough News, and author of "Shackled and Chained: Mass Incarceration in Capitalist America," talks to us about a report that the U.S. killed scores of civilians in an airstrike in Syria during its campaign against Daesh, and whether will see an actual war crimes investigation into this. We also talk about the role of U.S. media in promoting a one-sided view of the Ethiopia conflict where opposing views are silenced, and the too-little-too-late retractions after promoting falsehoods from the Steele dossier.
COP26 wraps up amid controversy over commitments and funding. Are we running out of time to reach a consensus? Rishika Pardikar, freelance journalist writing from Bangalore, India covering wildlife, climate change & free speech, joins us to discuss the COP26 conference, which is wrapping up today, with reports of a walkout by a number of civil society delegates, and whether any significant proposals and commitments were reached in the conference. We talk about the intense debates over wording in joint texts involving phasing out coal versus phasing out "unabated coal power," and what other disagreements ensued. We also discuss whether any progress was made toward a loss and damage fund, which would benefit developing countries, the debate about the financing mechanisms for this initiative and how it's being set up, the role of the U.S. at the conference, and the allegations of "greenwashing."Coleen Rowley, a retired FBI agent, joins us to talk about a case that the Supreme Court heard on Monday to consider whether the FBI could be sued for discrimination after it engaged in a mass surveillance campaign against Muslims in the U.S., where it planted informants in mosques and collected troves of personal information from congregants. We talk about how the government and the courts have continuously invoked the state secrets defense in cases such as these, how this has been abused, and whether this is used as a cover to shield them from charges of discrimination, excessive surveillance, and repression.Ted Rall, award winning political cartoonist, columnist, co-host of the DMZ America podcast, and author, his latest book is "The Stringer," joins hosts Michelle Witte and Bob Schlehuber to talk about Amy Klobuchar being forced to leave the stage at a fundraiser for Connie Bernardy on November 11 after being confronted by protesters calling for Line 3 in Minnesota to be stopped, the hand wringing over the appropriate "etiquette" for protestors, the passage of the slimmed-down bipartisan infrastructure bill, and how workers have to make do with crumbs within a bill awash with corporate handouts and as military budgets keep soaring, and Anthony Blinken's upcoming trip to Kenya, Nigeria, and Senegal, where Ethiopia will be high up on the list of topics.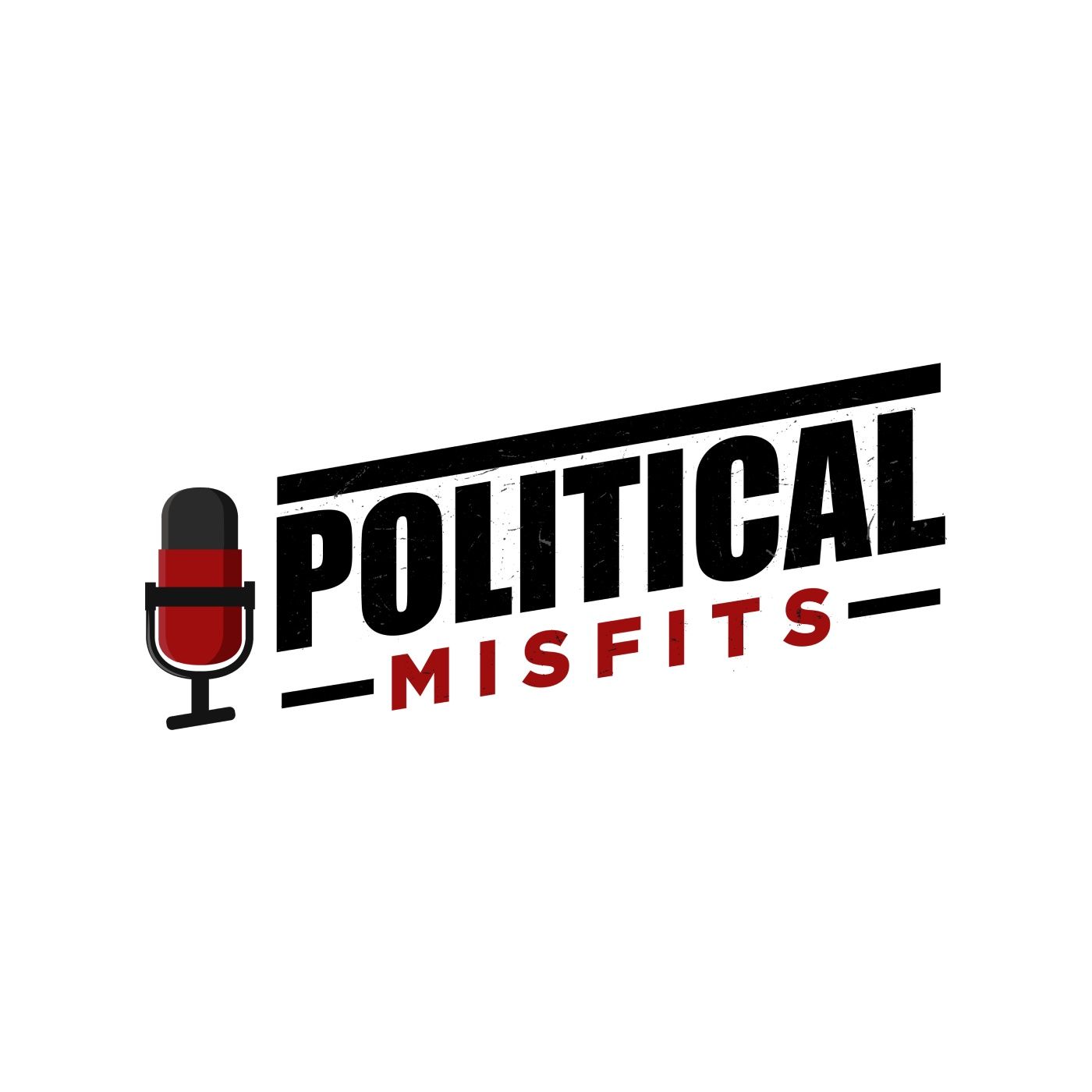 John Ross, author and economist, a senior fellow of the Chongyang Institute at Renmin University of China, joins us to talk about plans coming out of COP26 for funding its climate change goals, where a promotion for private investment has taken the driver's seat and the conversation around degrowth has been sidelined. We discuss the pledge of $100 billion dollars to finance climate initiatives in developing countries, how institutions like the World Bank will manage them, and the problematic history of these. We also talk about the geopolitics of climate change, and the risk that involving soft-power arms of wealthier nations could perpetuate inequality and have minimal impact on climate change mitigation. Peter Oliver, journalist and RT correspondent in Berlin, tells us about the ongoing migrant crisis on the Belarus/Poland border, where thousands of immigrants, mainly from Iraq and Afghanistan, find themselves in limbo and unable to enter the EU. We also talk about how this wave of migration began, the infrastructure of this economy in origin countries, the accusations leveled at Belarus for allegedly weaponizing migrants, the militarization of the border, and the risks for an escalation of tensions between Belarus and the EU.Dr. Linwood Tauheed, professor of economics at the University of Missouri - Kansas City and former president of the National Economic Association, joins us to talk about reports that the economy is on its way to recovery and how the boon of this recovery has been unequally spread around, benefiting large corporations and the wealthy, while sidestepping middle and working class communities, and how inflation is negating any gains in income that people have seen as we get out of the pandemic. We also talk about whether we will see more labor organizing in the future after a series of recent strikes have demonstrated that workers are willing to leverage their power.Cordell Woodland, producer for Fault Lines at Radio Sputnik, talks to us about the controversy surrounding Aaron Rodgers and his anti-vaccine position, how it could affect the team's performance, and the aftermath of the NBA guiding referees to stop calling fouls on non-basketball related moves.
Bob Schlehuber, co-host of Political Misfits on Radio Sputnik, shares a report from his recent visit to the region, including interview with Ethiopian citizens from the capital and the Amhara region, which questions the media narratives promoted in the West about the Ethiopian Government and the Tigray People's Liberation Front, how the unfolding humanitarian crisis is being fueled by TPLF raids, and how some of the prominent journalists from legacy media promoting distorted narratives are not even in-country. We also talk about possible outcomes to the conflict, whether there may be a partition in the future, how lobbying by special interests in the U.S. may be exacerbating the situation, and how the way forward is to reach a peaceful resolution that promotes unity among the Ethiopian people that transcends ethinc affiliation. Stuart Anderson, founder and executive director of Family and Friends of Incarcerated People, joins us to talk about reports of the dire conditions at the DC Jail, which is in the process of transferring more than 400 prisoners from DC's Central Detention Facility, after a surprise inspection by US Marshalls in October found unlivable conditions and the systematic mistreatment of people detained there. We talk about who is ultimately at fault for this disaster, what is being done to take care of this situation, how this is a long-standing problem in the city that involved corruption and intimidation by jail staff, and the irony that the incarceration of a January 6th defendant sparked the initial investigation into the jail. Kristine Hendrix, member of the board for Second Chances and contributor to the Truth-Telling Project and "We Stay Woke" podcast, joins us in a discussion about comments made by Senator Josh Hawley (R-MO) in an interview with Axios where he addressed the issue of masculinity and his framing of white straight cisgender men under constant attack by left-leaning discourse, the merits of his arguments, how certain ideas within liberal thought can be perceived as ham-fisted, and how the culture war pivot can obscure material factors like economic insecurity that can drive these tensions.
Bob Schlehuber, co-host of Political Misfits on Radio Sputnik, joins us to talk about the situation in Ethiopia, where Western media has been presenting a completely different picture of the conflict that generally favors the TPLF narrative and contrasts with on-the-ground reports. He tells us about the experiences of having conversations about the future of the country with Ethiopian citizens, how this conflict could decide the future of the horn of Africa, and how a peaceful solution to the conflict should be the main goal of potential future negotiations. Wyatt Reed, Radio Sputnik correspondent, tells us about the elections that took place in Nicaragua on Sunday, where the incumbent Daniel Ortega emerged victorious, and how despite proof of transparency in the elections, mainstream Western media outlets keep describing the vote as a sham. We also talk about the White House statement on the election, and whether this signals that the U.S. will take an even harsher line against Nicaragua and expand its sanctions. Mohammad Marandi, professor of English literature and Orientalism at the University of Tehran, talks to us about growing tensions between the U.S. and Iran, and an incident last week where Iran alleged that the U.S. tried to seize an oil tanker in the Gulf of Oman, which elicited a rebuke from the U.S. denying such actions, and reports that the tanker in this incident may have transporting oil to Venezuela. We also talk about reports of a drone attack on the residence of Iraqi Prime Minister Mustafa al Kadhimi, and what this means for the current power struggle in Iraq. Dan Lazare, journalist and writer, joins hosts Michelle Witte and Austin Pelli to discuss the messy negotiations over the infrastructure bill, where the slimmed down bipartisan version passed on Friday, and whether this means that the more ambitious Build Back Better Plan could be permanently shelved. We also talk about COP26 and how people are growing more impatient and skeptical that promises made there will be followed through, and what it would take to enact meaningful climate legislation.
United States