Discover
Let's Be Real with Karmen Stamps
Let's Be Real with Karmen Stamps
Author: Karmen Stamps
Subscribed: 1
Played: 5
© Copyright 2020
Description
Authenticity is hard to come by in our culture today. If you are looking for more "real-ness" in your life, this is the podcast for you. Join Karmen as she shares short devotionals that may be just what you need to be real in this thing we call life.
Episode 16: The Shoes You Need Today we will continue our talk on the Armor of God. We have already put on the Belt of Truth and the Breastplate of Righteousness. Today we will discuss the next piece of armor. I am excited because this is one of my favorite topics...SHOES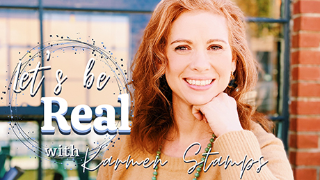 Episode 15: "The Go-To Piece". The 2nd piece of The Armor of God is the breastplate of righteousness. After the belt is securely in place, we clothe ourselves, we sink into this piece of armor. This strong and impenetrable piece is made to protect our vital organs (most importantly the heart).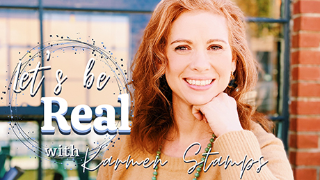 Episode 14: "The Foundational Accessory". Description: The first piece of armor is the foundation of the full armor. It's certainly not just an accessory. Without it, the rest of the armor would fall off. Join Karmen as she discusses the Belt of Truth in today's episode.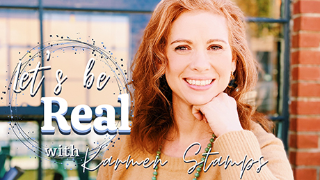 Episode 13: The Armor of God is effective to our spiritual victories. In this episode, Karmen describes four fundamental points about applying this armor to your life.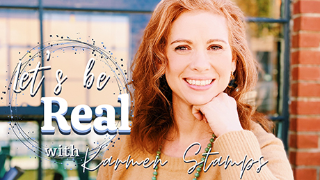 Episode 12: If we think of our spiritual self as a backpack, today's verse reassures us that all we need to live a victorious life, we already possess! Praise God that it is sealed inside of us as well! All that we need, all the tools are "in the bag"!
Episode 11: This promise has been most evident in the pro-life line of work I am in. Our team at pregnancy resource center has experienced time and time again the attacks of the enemy on this very important work of caring for mommas and seeing babies saved from the horrors of abortions. Whether that's internal attacks in our own camp or external attacks, God comes through every time.
Episode 10: As we continue with God's promises, this is one that I have heard all my life, but He has just recently shone new light and application for me. This promise in my life has been super practical and holds a measure of accountability for me. I pray this verse often.
Episode 9: Have you ever needed God's comfort? Of course. Have you ever looked at him as you do your mother? Your mother is the nourisher, constant cheerleader, and comforter. God is the ultimate version of all of those things. Rely on him.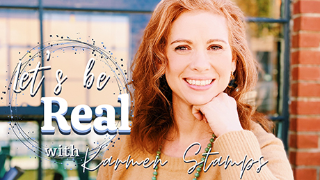 I don't want to return to normal. Normal was not my best. I want to return to God. That's the only option for me.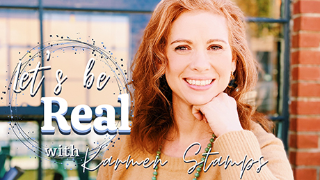 Episode 7: Today's topic is one that is not widely talked about but many have experienced. It's a message about miscarriage and the promise from God's word that best helped me during my miscarriage and in the years after as my heart hurt for the child I did not get to hold, love and raise.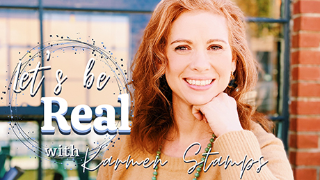 Episode 6: God is always there for us even during the hard times. In today's episode, I look back on a time in my life that from the human standpoint was a dark time but from a spiritual standpoint it was where I grew the most spiritually.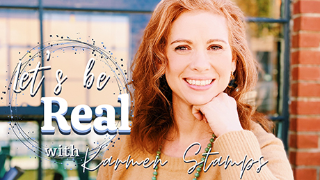 Episode 5: I was so caught up in trying to delight myself in other people who could give me heartache and disappointment that I was neglecting the one relationship that could take my heart to a whole new level.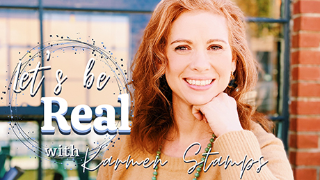 Episode 4: Bear with me as I share my heart today on my experience with loss. I will share how God was my father during a very difficult season of my life.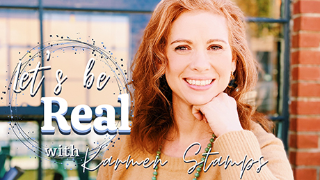 Episode 3: This morning you will be challenged to share your testimony as I share mine with you. It's about to get REAL up in here. This is my salvation story.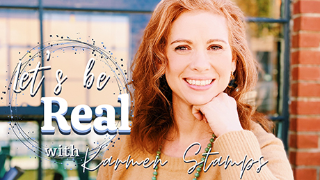 Do you find it hard to do good all the time? You are not alone. It is hard to do but it's possible. Join in today as we are challenged to not give up doing good and the sweet reward that comes with this promise.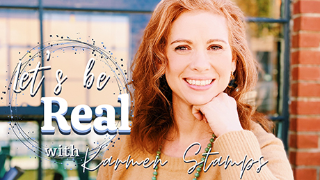 Today I want to begin a series on God's promises. I have seen God come through on these promises and I want to share them with you. God is true to His word and as a daughter of the King, these promises are for you sweet friend. Join in as we start this 10 week series.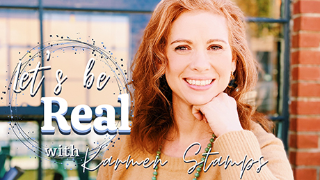 Be Real! Why? With so many heavy issues going on in the lives of those around us, the world needs to see us struggle not for struggles sake but to see God receive the glory and for someone we truly love and care for to be encouraged in their walk. That's why this podcast is about being real. Join Karmen Stamps on this weekly journey of being real.
United States