Discover
4 Wives and a mic
Claim Ownership
Author: 4 wives and a mic
Subscribed: 3
Played: 353
© Copyright 4 wives and a mic
Description
4 Wives and a Mic aims to explore and celebrate all the things we do as wives and mothers.
Whether a doctor, housewife or waitress, holding down a home is not easy. It is difficult and sometimes an isolating job.

Well ladies you are not alone.

Going back to work after having a baby and not sure what to do regarding childcare? Why not tune in and join us as we figure it out too. Having 'in-law' drama? No worries, we've got your back.

These are real women talking about real issues and situations. We invite you to join in the conversation, so please send in your stories, advice or suggestions.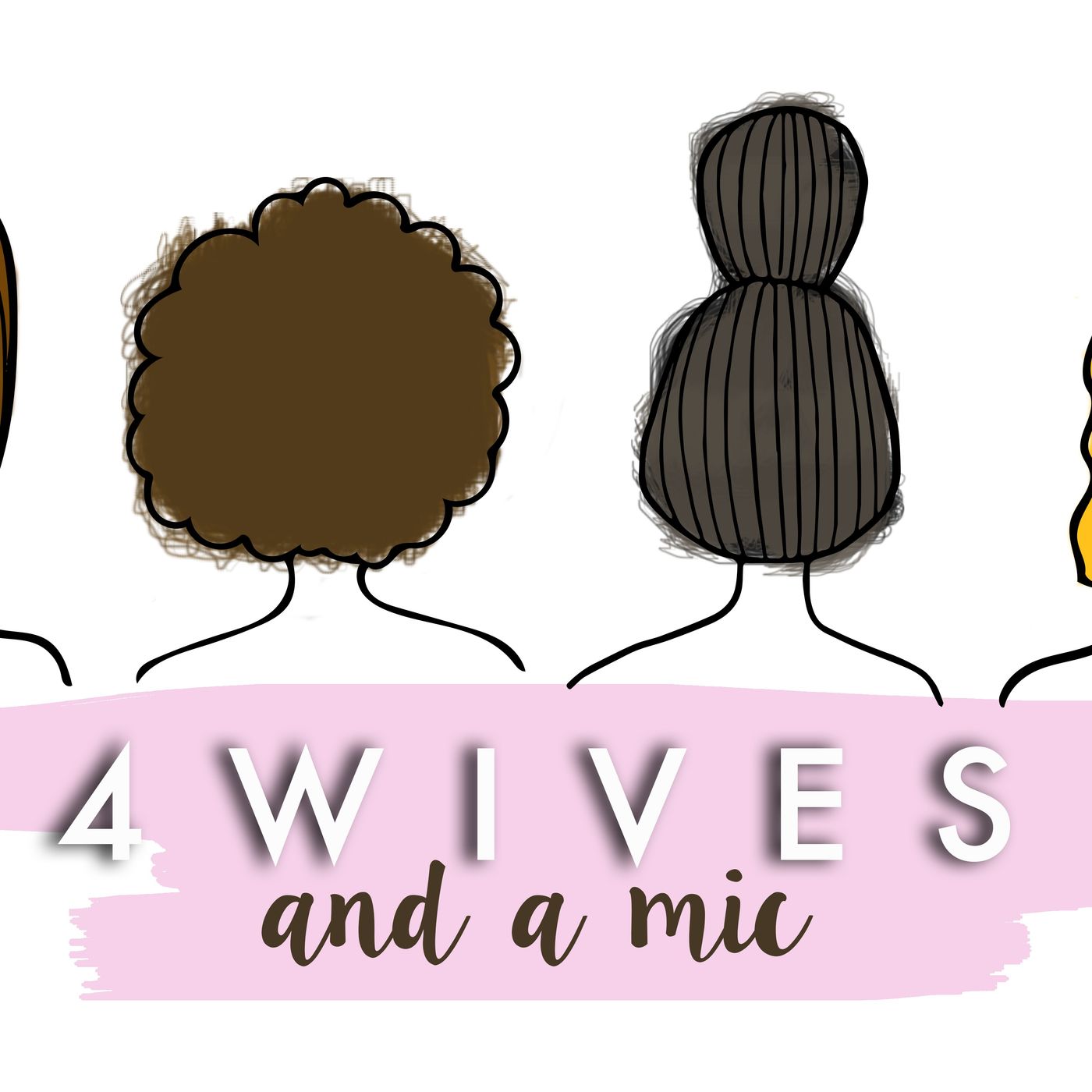 The Review – AdultingMrs Tunji and Mercy Haruna discuss the themes from previously released short story, Adulting. Listen/watch as they discuss the injustice that black women face in the work place and its impact on our day to day life.Joining Mrs Nikki Tunji (@mrs_tunji) to talk through the themes is –Mercy Haruna (@immeiko) co-host of the Gist with Mercy and Jibz and BBC's Parentland, avid photographer, wife and mother of two.4 Wives and a Mic presents Wives Tales, is a scripted podcast which features one or two short stories every Wednesday. A snapshot beyond the veil into the lives of real wives.Join in the conversation –•Instagram page - https://www.instagram.com/4wivesandamic/•Twitter – https://twitter.com/4wivesandamicListen on – •Spotify - https://open.spotify.com/show/6BsUSyHqnUHftGKGSKgypH •Spreaker - https://www.spreaker.com/show/4-wives-and-a-mic•Google Podcasts - https://www.google.com/podcasts?feed=aHR0cHM6Ly93d3cuc3ByZWFrZXIuY29tL3Nob3cvMjU3NDA0Mi9lcGlzb2Rlcy9mZWVk•Apple Podcasts - https://podcasts.apple.com/us/podcast/4-wives-and-a-mic/id1503387485?uo=4•Castbox - https://castbox.fm/channel/id2724324•Podcast Addict - https://podplayer.net/?podId=2560244If you like this episode LIKE, SUBSCRIBE, SHARE and leave a COMMENT. ......................................................................................................................This episode was directed and edited by Mrs Nikki Tunji……………………………………………………………………………………………………………………Music- The Great Break Off by The InsiderLicensehttps://creativecommons.org/licenses/by-sa/3.0/
Adulting - Wives Tales: Short stories from beyond the veil Starting a new job can be a minefield of what to do and what not to say. As a young person starting in a new career, listen as our main character navigates her first day in the corporate world. Next week a review of this episode will be released. Please leave your comments below or join in the discussion on the Instagram page.All necessary links are below. -------------------------------------------------------------------------------------------------------------------------------------4 Wives and a Mic presents Wives Tales, a scripted podcast which features one or two short stories every Wednesday. A snapshot beyond the veil into the lives of real wives.Join in the conversation –•Instagram page - https://www.instagram.com/4wivesandamic/•Twitter – https://twitter.com/4wivesandamicListen on – •Spotify - https://open.spotify.com/show/6BsUSyHqnUHftGKGSKgypH•Spreaker - https://www.spreaker.com/show/4-wives-and-a-mic •Google Podcasts - https://www.google.com/podcasts?feed=aHR0cHM6Ly93d3cuc3ByZWFrZXIuY29tL3Nob3cvMjU3NDA0Mi9lcGlzb2Rlcy9mZWVk •Apple Podcasts - https://podcasts.apple.com/us/podcast/4-wives-and-a-mic/id1503387485?uo=4 •Castbox - https://castbox.fm/channel/id2724324 •Podcast Addict - https://podplayer.net/?podId=2560244 If you like this episode LIKE, SUBSCRIBE, SHARE and leave a COMMENT. ......................................................................................................................This episode was written, presented, directed and edited by Mrs Nikki Tunji - @mrs_tunji……………………………………………………………………………………………………………………Music- The Great Break Off by The InsiderLicensehttps://creativecommons.org/licenses/by-sa/3.0/
The Review – The ViolationNikki and friends discuss the story 'The Violation'.Visiting a sexual health clinic for the first time can be very daunting, 'The Violation' explores one woman's experience of visiting a clinic for the very first time.We share and discuss our thoughts raised by the story.Listen or watch as we feel our way through this topic.Joining Mrs Nikki Tunji to talk through the themes are –Dr Katie (@mama_kates), a mother to a handsome young man, founder of a social enterprise – Mums Pride and all round sweetheart.Mrs Claire Baodu (@cici_xox), mother to gorgeous twins, a wife and business owner. Claire often hosts the Insta live talks for @mummys_day_out.If you would like to join in the conversation and be a guest at the next review, get in contact, via email or Instagram. 4 Wives and a Mic presents Wives Tales, is a scripted podcast which features one or two short stories every Wednesday. A snapshot beyond the veil into the lives of real wives.Join in the conversation –•Instagram page - https://www.instagram.com/4wivesandamic/ •Twitter – https://twitter.com/4wivesandamicListen on – •Spotify - https://open.spotify.com/show/6BsUSyHqnUHftGKGSKgypH •Spreaker - https://www.spreaker.com/show/4-wives-and-a-mic •Google Podcasts - https://www.google.com/podcasts?feed=aHR0cHM6Ly93d3cuc3ByZWFrZXIuY29tL3Nob3cvMjU3NDA0Mi9lcGlzb2Rlcy9mZWVk •Apple Podcasts - https://podcasts.apple.com/us/podcast/4-wives-and-a-mic/id1503387485?uo=4 •Castbox - https://castbox.fm/channel/id2724324 •Podcast Addict - https://podplayer.net/?podId=2560244 If you like this episode LIKE, SUBSCRIBE, SHARE and leave a COMMENT. ......................................................................................................................This episode was presented, directed, and edited by Mrs Nikki Tunji (@mrs_tunji)……………………………………………………………………………………………………………………Music- The Great Break Off by The InsiderLicensehttps://creativecommons.org/licenses/by-sa/3.0/
The Review – Broken PromisesNikki and friends discuss the story 'Broken Promises'.A miscarriage could be labelled a common tragedy, however the impact of losing a child no matter how young or old could leave devastation in the hearts and lives of most families. This tale centres around one woman's rollercoaster ride early on in her pregnancy.We discuss the best way to dealing with such a loss, from the perspective of the woman losing a child, a family member or loved one.Listen or watch as we feel our way through this heart wrenching topic.Joining Mrs Nikki Tunji to talk through the themes are –Dr Adeola Adeyemi (@deedeo), a wife, mother, and daughter. Her day job sees her as a doctor, specialising Obstetrics ad Gynaecology- which is the care of pregnant women and women's health problems. She is passionate about what she does and is keen to educate and empower women through their journey from pregnancy into motherhood.Mrs Funsho Sanni (@funsho.sanni), a business woman, business analyst, wife of 8 years and momma of two gorgeous baby bears. Mrs Tanwa Ogbara (@omopupa), a wife and mother of two, who has a length of experience working as a midwife.If you would like to join in the conversation and be a guest at the next review, get in contact, via email or Instagram. 4 Wives and a Mic presents Wives Tales, is a scripted podcast which features one or two short stories every Wednesday. A snapshot beyond the veil into the lives of real wives.Join in the conversation –•Instagram page - https://www.instagram.com/4wivesandamic/•Twitter – https://twitter.com/4wivesandamicListen on – •Spotify - https://open.spotify.com/show/6BsUSyHqnUHftGKGSKgypH •Spreaker - https://www.spreaker.com/show/4-wives-and-a-mic•Google Podcasts - https://www.google.com/podcasts?feed=aHR0cHM6Ly93d3cuc3ByZWFrZXIuY29tL3Nob3cvMjU3NDA0Mi9lcGlzb2Rlcy9mZWVk•Apple Podcasts - https://podcasts.apple.com/us/podcast/4-wives-and-a-mic/id1503387485?uo=4•Castbox - https://castbox.fm/channel/id2724324•Podcast Addict - https://podplayer.net/?podId=2560244If you like this episode LIKE, SUBSCRIBE, SHARE and leave a COMMENT. ......................................................................................................................This episode was presented, directed and edited by Mrs Nikki Tunji (@mrs_tunji)……………………………………………………………………………………………………………………Music- The Great Break Off by The InsiderLicensehttps://creativecommons.org/licenses/by-sa/3.0/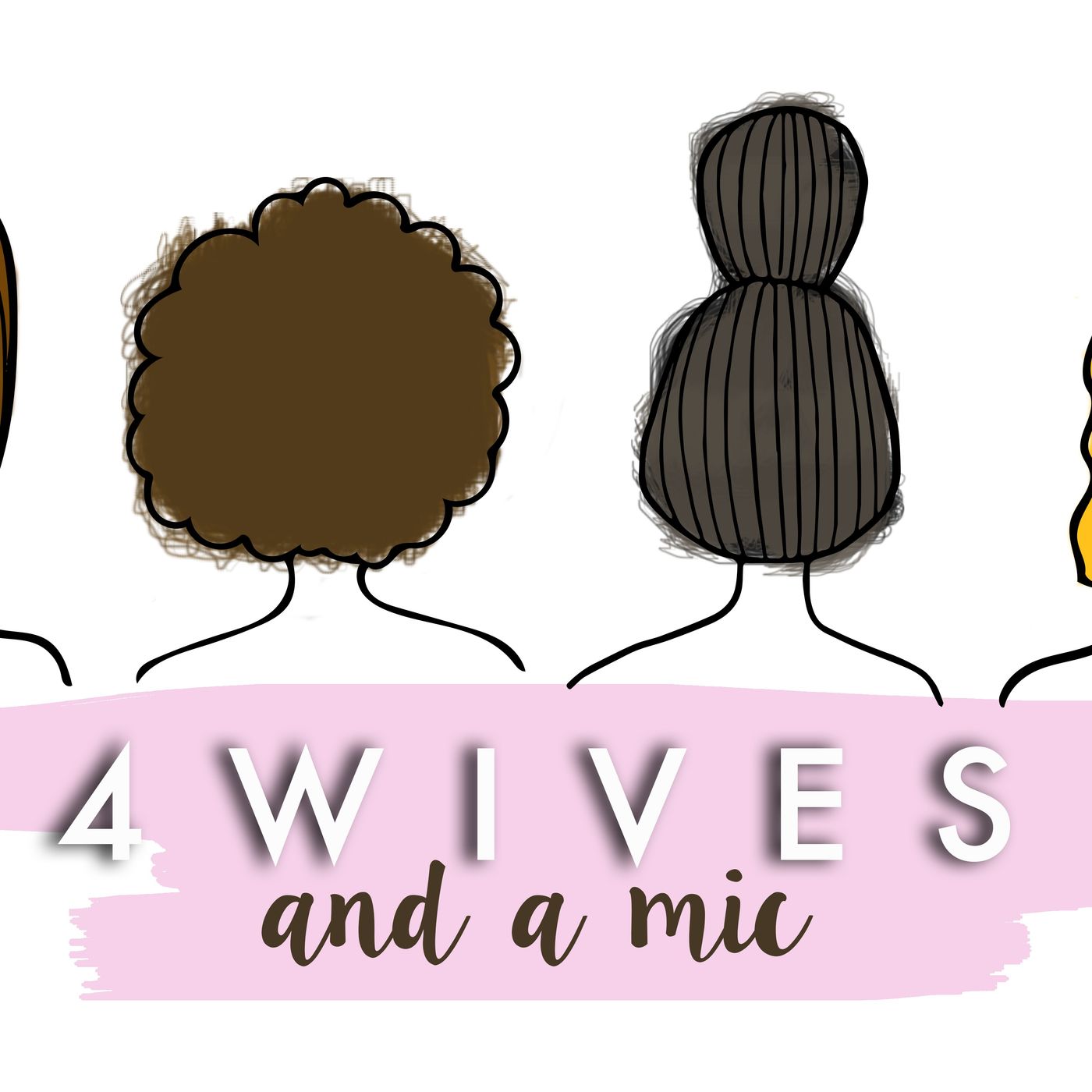 The Violation - Wives Tales: Short stories from beyond the veil Visiting a sexual health clinic for the first time can be very daunting. This week's story is an adapted story based on a real life experience of one young woman. Next week a review of this episode and a previous episode (Broken Promises) will be released. Please leave your comments below or join in the discussion on the Instagram page.All necessary links are below. ----------------------------------------------------------------------------------------------4 Wives and a Mic presents Wives Tales, a scripted podcast which features one or two short stories every Wednesday. A snapshot beyond the veil into the lives of real wives.Join in the conversation –•Instagram page - https://www.instagram.com/4wivesandamic/•Twitter – https://twitter.com/4wivesandamicListen on – •Spotify - https://open.spotify.com/show/6BsUSyHqnUHftGKGSKgypH•Spreaker - https://www.spreaker.com/show/4-wives-and-a-mic •Google Podcasts - https://www.google.com/podcasts?feed=aHR0cHM6Ly93d3cuc3ByZWFrZXIuY29tL3Nob3cvMjU3NDA0Mi9lcGlzb2Rlcy9mZWVk •Apple Podcasts - https://podcasts.apple.com/us/podcast/4-wives-and-a-mic/id1503387485?uo=4 •Castbox - https://castbox.fm/channel/id2724324 •Podcast Addict - https://podplayer.net/?podId=2560244 If you like this episode LIKE, SUBSCRIBE, SHARE and leave a COMMENT. ......................................................................................................................This episode was written, presented, directed and edited by Mrs Nikki Tunji - @mrs_tunji……………………………………………………………………………………………………………………Music- The Great Break Off by The InsiderLicensehttps://creativecommons.org/licenses/by-sa/3.0/
Mrs Tunji and friends discuss the themes from previously released short stories. To Jump ahead, the time stamps for each story are as follows.Soul food @ 01:50 – A story dedicated to the frontline workers, this story focuses on one woman as she deals with a very unbalanced work/ family life.Houseparty @ 10:55 – This story raises questions round how to deal with difficult situations while raising young children. We also touch on the fantasy of marriage vs the lived experience.Baby boy @ 15:50 – This story raises questions around how to deal with difficult in-laws and potentially becoming one. Joining Mrs_Tunji (@mrs_tunji) to talk through the themes this week are –Funsho Sanni (@funsho.sanni), a business woman, business analyst, wife of 8 years and momma of two gorgeous baby bears. Dionne Simpson-Amuah (@lovelaidbare / https://lovelaidbare.com), an underwriter by profession, radio host, mother of one little queen to be and creator of the award wining podcast Love Laid Bare.The Review will be featured once a month, on the fourth Wednesday of every month. If you would like to join in the conversation and be a guest at the next review, get in contact, via email or Instagram. 4 Wives and a Mic presents Wives Tales, is a scripted podcast which features one or two short stories every Wednesday. A snapshot beyond the veil into the lives of real wives.Join in the conversation –•Instagram page - https://www.instagram.com/4wivesandamic/•Twitter – https://twitter.com/4wivesandamicListen on – •Spotify - https://open.spotify.com/show/6BsUSyHqnUHftGKGSKgypH •Spreaker - https://www.spreaker.com/show/4-wives-and-a-mic•Google Podcasts - https://www.google.com/podcasts?feed=aHR0cHM6Ly93d3cuc3ByZWFrZXIuY29tL3Nob3cvMjU3NDA0Mi9lcGlzb2Rlcy9mZWVk•Apple Podcasts - https://podcasts.apple.com/us/podcast/4-wives-and-a-mic/id1503387485?uo=4•Castbox - https://castbox.fm/channel/id2724324•Podcast Addict - https://podplayer.net/?podId=2560244If you like this episode LIKE, SUBSCRIBE, SHARE and leave a COMMENT. ......................................................................................................................This episode was directed and edited by Mrs Nikki Tunji……………………………………………………………………………………………………………………Music- The Great Break Off by The InsiderLicensehttps://creativecommons.org/licenses/by-sa/3.0/
Ending a relationship is hard but walking away from an engagement must take a great deal of strength. Is there an ideal way of ending an engagement? This week's story could possibly be one of the worst ways to end an engagement. Listen and feel free to leave your comments or join in the conversation on the Instagram page.All necessary links are below. 4 Wives and a Mic presents Wives Tales, is a scripted podcast which features a short story every Wednesday. A snapshot beyond the veil into the lives of real wives.Join in the conversation –•Instagram page - https://www.instagram.com/4wivesandamic/•Twitter – https://twitter.com/4wivesandamicListen on – •Spotify - https://open.spotify.com/show/6BsUSyHqnUHftGKGSKgypH •Spreaker - https://www.spreaker.com/show/4-wives-and-a-mic•Google Podcasts - https://www.google.com/podcasts?feed=aHR0cHM6Ly93d3cuc3ByZWFrZXIuY29tL3Nob3cvMjU3NDA0Mi9lcGlzb2Rlcy9mZWVk•Apple Podcasts - https://podcasts.apple.com/us/podcast/4-wives-and-a-mic/id1503387485?uo=4•Castbox - https://castbox.fm/channel/id2724324•Podcast Addict - https://podplayer.net/?podId=2560244If you enjoyed this episode LIKE, SUBSCRIBE, SHARE and leave a COMMENT. ......................................................................................................................This episode was written, presented, directed and edited by Mrs Nikki Tunji……………………………………………………………………………………………………………………Music- The Great Break Off by The InsiderLicensehttps://creativecommons.org/licenses/by-sa/3.0/
Pregnancy can be one of the most vulnerable moments of a woman's life. In this week's story, find out how tough it can be to carry a child for someone who appears to show little or no empathy.Leave your comments below or join in the conversation on the Instagram page. All necessary links are below. 4 Wives and a Mic presents Wives Tales, is a scripted podcast which features one or two short stories every Wednesday. A snapshot beyond the veil into the lives of real wives.Join in the conversation –•Instagram page - https://www.instagram.com/4wivesandamic/•Twitter – https://twitter.com/4wivesandamicListen on – •Spotify - https://open.spotify.com/show/6BsUSyHqnUHftGKGSKgypH •Spreaker - https://www.spreaker.com/show/4-wives-and-a-mic•Google Podcasts - https://www.google.com/podcasts?feed=aHR0cHM6Ly93d3cuc3ByZWFrZXIuY29tL3Nob3cvMjU3NDA0Mi9lcGlzb2Rlcy9mZWVk•Apple Podcasts - https://podcasts.apple.com/us/podcast/4-wives-and-a-mic/id1503387485?uo=4•Castbox - https://castbox.fm/channel/id2724324•Podcast Addict - https://podplayer.net/?podId=2560244If you enjoyed this episode LIKE, SUBSCRIBE, SHARE and leave a COMMENT. ......................................................................................................................This episode was written, presented, directed and edited by Mrs Nikki Tunji……………………………………………………………………………………………………………………Music- The Great Break Off by The InsiderLicensehttps://creativecommons.org/licenses/by-sa/3.0/
A miscarriage could be labelled a common tragedy, however the impact of losing a child no matter how young or old could leave devastation in the hearts and lives of most families. This week's tale centres around one woman's rollercoaster ride early on in her pregnancy.Leave your comments below or join in the conversation on the Instagram page. All necessary links are below. 4 Wives and a Mic presents Wives Tales, is a scripted podcast which features one or two short stories every Wednesday. A snapshot beyond the veil into the lives of real wives.Join in the conversation –•Instagram page - https://www.instagram.com/4wivesandamic/•Twitter – https://twitter.com/4wivesandamicListen on – •Spotify - https://open.spotify.com/show/6BsUSyHqnUHftGKGSKgypH •Spreaker - https://www.spreaker.com/show/4-wives-and-a-mic•Google Podcasts - https://www.google.com/podcasts?feed=aHR0cHM6Ly93d3cuc3ByZWFrZXIuY29tL3Nob3cvMjU3NDA0Mi9lcGlzb2Rlcy9mZWVk•Apple Podcasts - https://podcasts.apple.com/us/podcast/4-wives-and-a-mic/id1503387485?uo=4•Castbox - https://castbox.fm/channel/id2724324•Podcast Addict - https://podplayer.net/?podId=2560244If you enjoy this episode LIKE, SUBSCRIBE, SHARE and leave a COMMENT. ......................................................................................................................This episode was written by Mrs Anonymous A and Mrs Tunji, this episode was also presented, directed and edit by Mrs Nikki Tunji……………………………………………………………………………………………………………………Music- The Great Break Off by The InsiderLicensehttps://creativecommons.org/licenses/by-sa/3.0/
Nikki and friends discuss the themes from two of the previously released short stories. Runaway is the first story spoken about and Spare Tyre is discussed from 09.16.Are African men more likely to treat their wives badly? Can a woman really hold onto her identity once married?Joining Nikki Tunji to talk through the themes are –Carla Monroe (@carlamonroemusic), a singer/ song writer with hits on hits on hits under her belt. Married for over 8 years and a mother to two kids, Carla has a wealth of experience in trying to manage and balance her love life, family life, personal time and career. Abi (omomii_ / @iamthatmum) is the founder of Omomii clothing brand, she is a wife, a mother and is killing it at being a BOSS!The Review will be featured once a month, on the fourth Wednesday of every month. If you would like to join in the conversation and be a guest at the next review, get in contact, via email or Instagram. 4 Wives and a Mic presents Wives Tales, is a scripted podcast which features one or two short stories every Wednesday. A snapshot beyond the veil into the lives of real wives.Join in the conversation –•Instagram page - https://www.instagram.com/4wivesandamic/•Twitter – https://twitter.com/4wivesandamicListen on – •Spotify - https://open.spotify.com/show/6BsUSyHqnUHftGKGSKgypH •Spreaker - https://www.spreaker.com/show/4-wives-and-a-mic•Google Podcasts - https://www.google.com/podcasts?feed=aHR0cHM6Ly93d3cuc3ByZWFrZXIuY29tL3Nob3cvMjU3NDA0Mi9lcGlzb2Rlcy9mZWVk•Apple Podcasts - https://podcasts.apple.com/us/podcast/4-wives-and-a-mic/id1503387485?uo=4•Castbox - https://castbox.fm/channel/id2724324•Podcast Addict - https://podplayer.net/?podId=2560244If you like this episode LIKE, SUBSCRIBE, SHARE and leave a COMMENT. ......................................................................................................................This episode was written, presented, directed and edited by Mrs Nikki Tunji……………………………………………………………………………………………………………………Music- The Great Break Off by The InsiderLicensehttps://creativecommons.org/licenses/by-sa/3.0/
Can a mother be too much into her son's business? Can she be too clingy? When should a mother step back and leave the son she raised to live his life independently?The story this week is short and sweet. It centres around a newlywed who begins to realise what she has signed up for.4 Wives and a Mic presents Wives Tales, is a scripted podcast which features one or two short stories every Wednesday. A snapshot beyond the veil into the lives of real wives.Join in the conversation –•Instagram page - https://www.instagram.com/4wivesandamic/•Twitter – https://twitter.com/4wivesandamicListen on – •Spotify - https://open.spotify.com/show/6BsUSyHqnUHftGKGSKgypH •Spreaker - https://www.spreaker.com/show/4-wives-and-a-mic•Google Podcasts - https://www.google.com/podcasts?feed=aHR0cHM6Ly93d3cuc3ByZWFrZXIuY29tL3Nob3cvMjU3NDA0Mi9lcGlzb2Rlcy9mZWVk•Apple Podcasts - https://podcasts.apple.com/us/podcast/4-wives-and-a-mic/id1503387485?uo=4•Castbox - https://castbox.fm/channel/id2724324•Podcast Addict - https://podplayer.net/?podId=2560244If you like this episode LIKE, SUBSCRIBE, SHARE and leave a COMMENT. ......................................................................................................................This episode was written, presented, directed and edited by Mrs Nikki Tunji……………………………………………………………………………………………………………………Music- The Great Break Off by The InsiderLicensehttps://creativecommons.org/licenses/by-sa/3.0/
This week's tale focuses on a woman having to deal with an uninvited guest. A common situation, which I am sure most wives would have to figure out a solution to. Listen to find out if she is successful.Would you handle the situation in a similar way? Leave your comments below or join in on the Instagram page. All necessary links are below. 4 Wives and a Mic presents Wives Tales, a scripted podcast which features one or two short stories every Wednesday. A snapshot beyond the veil into the lives of real wives.Join in the conversation –•Instagram page - https://www.instagram.com/4wivesandamic/•Twitter – https://twitter.com/4wivesandamicListen on – •Spotify - spotify:show:6BsUSyHqnUHftGKGSKgypH•Spreaker - https://www.spreaker.com/show/4-wives-and-a-mic•Google Podcasts - https://www.google.com/podcasts?feed=aHR0cHM6Ly93d3cuc3ByZWFrZXIuY29tL3Nob3cvMjU3NDA0Mi9lcGlzb2Rlcy9mZWVk•Apple Podcasts - https://podcasts.apple.com/us/podcast/4-wives-and-a-mic/id1503387485?uo=4•Castbox - https://castbox.fm/channel/id2724324•Podcast Addict - https://podplayer.net/?podId=2560244If you like this episode LIKE, SUBSCRIBE, SHARE and leave a COMMENT. ......................................................................................................................This episode was written, presented, directed and edited by Mrs Nikki Tunji……………………………………………………………………………………………………………………Music- The Great Break Off by The InsiderLicensehttps://creativecommons.org/licenses/by-sa/3.0/
Soul food - Wives Tales: Short stories from beyond the veil This week's tale looks at the life of a woman, working on the frontline as the Coronavirus begins to impact the everyday life.This story focuses on her struggle to try to balance her calling as a professional with the love and duty she has for her family and the man she loves.4 Wives and a Mic presents Wives Tales, a scripted podcast which features one or two short stories every Wednesday. A snapshot beyond the veil into the lives of real wives. This story is dedicated to all the hardworking people who continue to risk their lives everyday during this very scary and unpredictable time. Join in the conversation –•Instagram page - https://www.instagram.com/4wivesandamic/•Twitter – https://twitter.com/4wivesandamicListen on – •Spotify •Spreaker •Google Podcast •Apple PodcastIf you like this episode LIKE, SUBSCRIBE, SHARE and leave a COMMENT. ......................................................................................................................This episode was written, presented, directed and edited by Mrs Nikki Tunji……………………………………………………………………………………………………………………Music- The Great Break Off by The InsiderLicensehttps://creativecommons.org/licenses/by-sa/3.0/
This week's short story looks at the life of one woman in an unhappy marriage, who decides to make a break for freedom.This story raises questions around making time for self care. The importance of communication in a marriage and when, if any, is a good time to walk away from an unhealthy marriage?4 Wives and a Mic presents Wives Tales, a scripted podcast which features one or two short stories every Wednesday. A snapshot beyond the veil into the lives of real wives.Join in the conversation on our Instagram page - https://www.instagram.com/4wivesandamic/If you like this episode LIKE, SUBSCRIBE, SHARE and leave a COMMENT. ......................................................................................................................This episode was written, presented, directed and edited by Mrs Nikki Tunji……………………………………………………………………………………………………………………Music- The Great Break Off by The InsiderLicensehttps://creativecommons.org/licenses/by-sa/3.0/
4 Wives and a Mic presents Wives Tales, a scripted podcast which features one or two short stories every week. A snapshot beyond the veil into the lives of real wives.This week's tale looks at the life of one woman, who is reflecting on her place with the man she dedicated her life to. This story raises questions around what is acceptable and unacceptable in a marriage. How can a woman stay strong in the face of repeated negative behaviour from her partner?How does culture and society help or hinder women in difficult marriages?Join in the conversation on our Instagram page - https://www.instagram.com/4wivesandamic/If you like this episode LIKE, SUBSCRIBE, SHARE and leave a COMMENT. ......................................................................................................................This episode was written, presented, directed and edited by Mrs Nikki Tunji……………………………………………………………………………………………………………………Music- The Great Break Off by The InsiderLicensehttps://creativecommons.org/licenses/by-sa/3.0/
4 Wives and a Mic presents Wives Tales, a scripted podcast which features one or two short stories every week. A snapshot beyond the veil into the lives of real wives.This week's tale is a little raunchier than usual, it raises questions around infidelity. Is it ever acceptable to seek the attention of another outside of your marriage? Is cheating worse when a woman does it?Join in the conversation on our Instagram page - https://www.instagram.com/4wivesandamic/If you like this episode LIKE, SUBSCRIBE, SHARE and leave a COMMENT. ......................................................................................................................Want another - 00:57The Trench - 05:37This episode was written, presented, directed and edited by Mrs Nikki Tunji
In this week's episode Nikki and the ladies talk about the pressures of Instagram and the impact, it could have on new mums. The conversation does touch on Patricia Bright and the scandal that arose in the summer of 2018, when she admitted to having had some work done.In the second part of the episode, the ladies delve into whether or not young children should be featured on social media with their own pages and content.Lets us know what you think in the comments section and on our Instagram page @4wivesandamic.We look forward to reading your responses. 4 Wives and a Mic aims to explore and celebrate all the things we do as wives and mothers. Whether a doctor, housewife or waitress, holding down a home is not easy. It is difficult and sometimes an isolating job. Well ladies you are not alone. Going back to work after having a baby and not sure what to do regarding childcare? Why not tune in and join us as we figure it out too. Having 'in-law' drama? No worries, we've got your back.These are real women talking about real issues and situations. We invite you to join in the conversation, so please send in your stories, advice or suggestions.Find the ladies on Instagram- Sarah @sarahdavid_officialNikki @4wivesandamicSandra @themotherhoodgroupThis episode is available on the following platforms -YouTubehttps://www.youtube.com/channel/UCSHQLaEPBTkw76wZ6ZqDc9w Spreaker https://www.spreaker.com/user/fourwivesSoundcloudhttps://soundcloud.com/4wivesandamicGooglepodcastsSearch '4 wives and a mic'Spotify https://open.spotify.com/show/6BsUSyHqnUHftGKGSKgypH?si=L_Iv42vbSP-HInL2aoEaVwMusic- The Great Break Off by The InsiderLicensehttps://creativecommons.org/licenses/by-sa/3.0/
In this week's episode Nikki and the ladies talk about 'sex' and the time to approach the subject with your children. Does talking about sex open and expose them and their curiosity to exploring their sexuality? Does early discussions help children become knowledgeable and therefore safer against predators?Lets us know what you think in the comments section and on our Instagram page @4wivesandamic.4 Wives and a Mic aims to explore and celebrate all the things we do as wives and mothers. Whether a doctor, housewife or waitress, holding down a home is not easy. It is difficult and sometimes an isolating job. Well ladies you are not alone. Going back to work after having a baby and not sure what to do regarding childcare? Why not tune in and join us as we figure it out too. Having 'in-law' drama? No worries, we've got your back.These are real women talking about real issues and situations. We invite you to join in the conversation, so please send in your stories, advice or suggestions.Find the ladies on Instagram- K @unclassified_mummyNikki @4wivesandamicSamira @samiraschofield / https://www.youtube.com/watch?v=67FOa6tTyNc Temi @frsttimemumdotcomThis episode is available on the following platforms -YouTubehttps://www.youtube.com/channel/UCSHQLaEPBTkw76wZ6ZqDc9w Spreaker https://www.spreaker.com/user/fourwivesSoundcloudhttps://soundcloud.com/4wivesandamicGooglepodcastsSearch '4 wives and a mic'Spotify https://open.spotify.com/show/6BsUSyHqnUHftGKGSKgypH?si=L_Iv42vbSP-HInL2aoEaVwMusic- The Great Break Off by The InsiderLicensehttps://creativecommons.org/licenses/by-sa/3.0/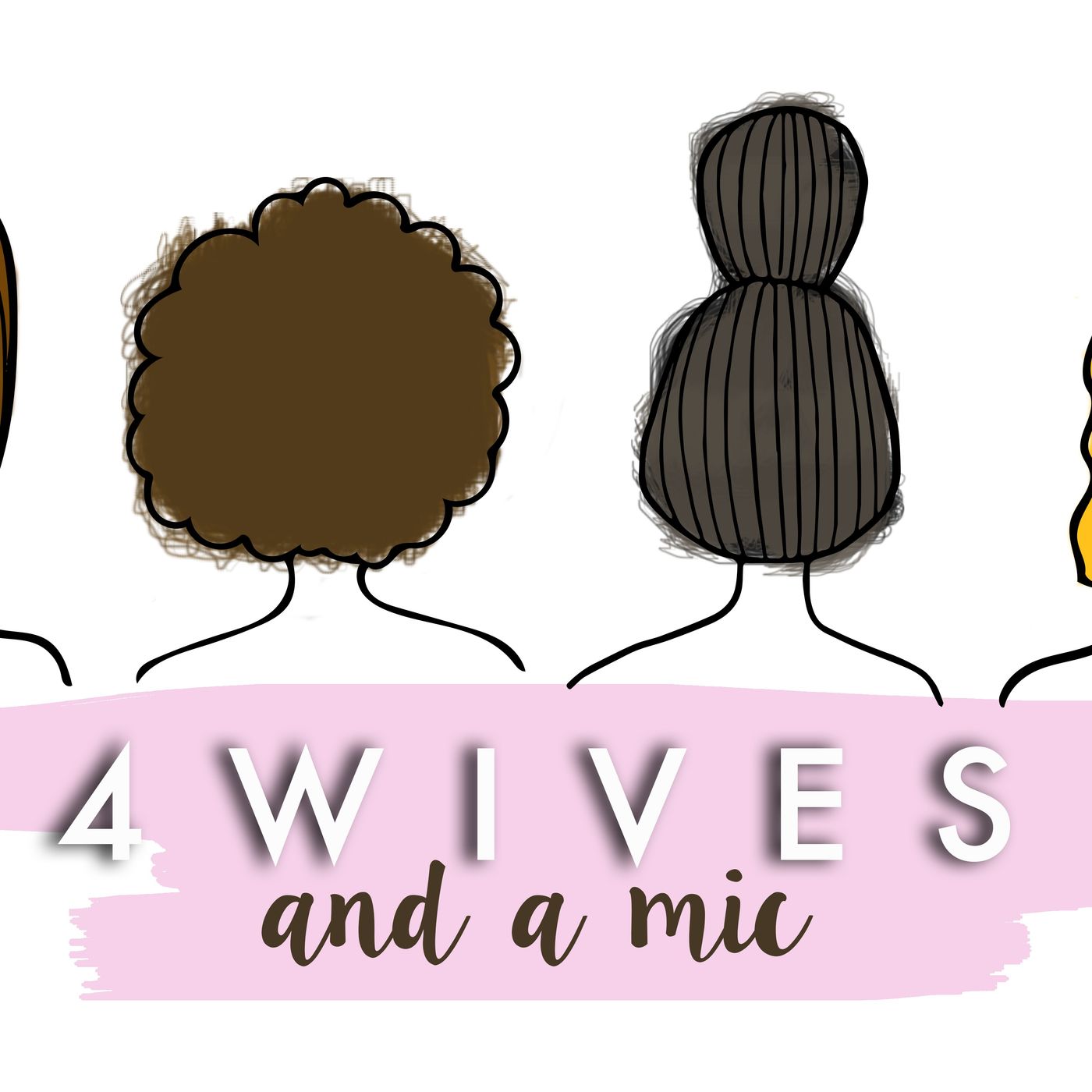 In this week's episode Nikki and the ladies talk about the need to compromise. In marriage who is expected to do the compromising? And is it balanced? As Nigerian women we naturally go down the route of our Naija guys ... hear what comes out of the discussion.Lets us know what you think in the comments section and on our Instagram page @4wivesandamic.4 Wives and a Mic aims to explore and celebrate all the things we do as wives and mothers. Whether a doctor, housewife or waitress, holding down a home is not easy. It is difficult and sometimes an isolating job. Well ladies you are not alone. Going back to work after having a baby and not sure what to do regarding childcare? Why not tune in and join us as we figure it out too. Having 'in-law' drama? No worries, we've got your back.These are real women talking about real issues and situations. We invite you to join in the conversation, so please send in your stories, advice or suggestions.Find the ladies on Instagram- K @unclassified_mummyNikki @4wivesandamicTemi @firstimemumdotcomThis episode is available on the following platforms -YouTubehttps://www.youtube.com/channel/UCSHQLaEPBTkw76wZ6ZqDc9w Spreaker https://www.spreaker.com/user/fourwivesSoundcloudhttps://soundcloud.com/4wivesandamicGooglepodcastsSearch '4 wives and a mic'Spotify https://open.spotify.com/show/6BsUSyHqnUHftGKGSKgypH?si=L_Iv42vbSP-HInL2aoEaVwMusic- The Great Break Off by The InsiderLicensehttps://creativecommons.org/licenses/by-sa/3.0/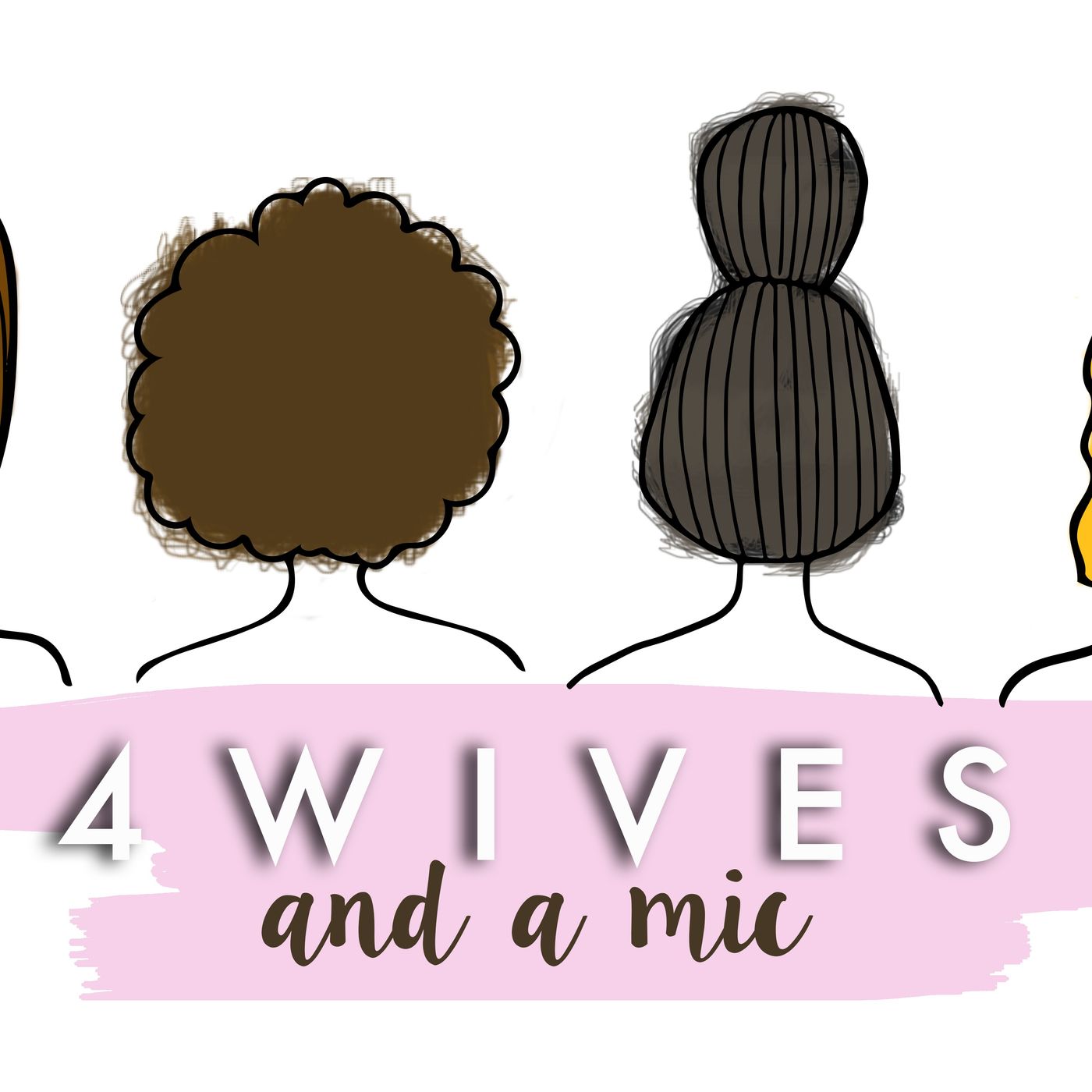 Due to a freak accident, this episode was a little late. However, some of the lost files have been recovered and one or two additional sessions are in the works. Fingers crossed there are no more interruptions to our weekly Wednesday night catch up. We hope you enjoy this episode.In this week's episode Nikki and the ladies talk about Cheating; getting cheated on by a partner and cheating on a partner.Is it right to stay if you have been cheated on? or is it practical to stay and forget about it?Lets us know what you think in the comments section and on our Instagram page @4wivesandamic.4 Wives and a Mic aims to explore and celebrate all the things we do as wives and mothers. Whether a doctor, housewife or waitress, holding down a home is not easy. It is difficult and sometimes an isolating job. Well ladies you are not alone. Going back to work after having a baby and not sure what to do regarding childcare? Why not tune in and join us as we figure it out too. Having 'in-law' drama? No worries, we've got your back.These are real women talking about real issues and situations. We invite you to join in the conversation, so please send in your stories, advice or suggestions.Find the ladies on Instagram- Daisy @daisydaseNikki @4wivesandamicDayo @theeekingherselfRebecca @_prosperitysThis episode is available on the following platforms -YouTubehttps://www.youtube.com/channel/UCSHQLaEPBTkw76wZ6ZqDc9w Spreaker https://www.spreaker.com/user/fourwivesSoundcloudhttps://soundcloud.com/4wivesandamicGooglepodcastsSearch '4 wives and a mic'Spotify https://open.spotify.com/show/6BsUSyHqnUHftGKGSKgypH?si=L_Iv42vbSP-HInL2aoEaVwMusic- The Great Break Off by The InsiderLicensehttps://creativecommons.org/licenses/by-sa/3.0/
United States