Discover
Griff's Table
Claim Ownership
COBWEB and TOOLS go deep into some tales from the hood. We also get a voicemail and new music by MURS.
COBWEB and TOOLS dive deep into one of the most dangerous and professional Button Pushers we ever met and there have been a few.
COBWEB and TOOLS pull up a seat and discuss the Tuesday in Texas match with Jake the Snake Roberts and the Macho Man. Then the debate of who could beat Kelly in Verzuz And the trouble with license plates stickers. Stick around for new music by MURS.
COBWEB hooks up with a new co-host TOOLS. Get to know my brother from another mother. We discuss how COBWEB almost broke his hand and TOOLS breaks down the wild hundreds of Chi City. Hang around for the end for a freestyle by MURS.IG @ dhicks442IG @ Giffs_tableIG @ Cobweb411
AMG and COBWEB come back to the table to catch you guys up. We hit on all the topics from South Park Marital Arts Status. Pull up a seat
AMG and Mr. Cobweb get to sit down with Mr. Clay from AMG's martial arts instructor. We talk hip hop and his journey to 3rd degree black belt. He tells how to to throw the perfect round house kick learned by Michael Jai White. Wait is this a real Podcast?@kyle_clayhttps://soundcloud.com/kyle-clay-3https://www.instagram.com/p/CC9TqDrD1kI/?utm_source=ig_web_button_share_sheet
AMG and Cobweb discuss AMG first week of In Person Middle School. Plus we get into why Nia Jax is nobody to play with. We also get into a bad hair style Cobweb had in high school. And AMG is infatuated with cactus. Big shout out to TEAM 316 Murs drops a new freestyle. Rest in Power MF DOOM
After a quick end of season vacation AMG and Cobweb are back to kick off season 2. We get into the Color Purple and Wildcats. AMG gets hyped about some new games. And we get hooked on pizza pockets.
AMG and Cobweb get in the holiday spirit. Cobweb gets way to involved in the Christmas Chronicles 2. We also do an unboxing on a new Funko POP. And the pure outrage of Baby Yoda and the Cancel Culture.
AMG and COBWEB get in on a crazy week. AMG learns dangerous moves. We also go in about the potato launcher. The main thing is we get a new episode of The Mandalorian. We also finished The Umbrella Academy. Pull up a seat!!!!!
AMG and COBWEB hook up and talk some movies they watched. Also the get into some WWE and The Legend Killer strikes for the 14th time. They also unbox the Oculus Quest 2 and COBWEB gets a new pair of AF1's
AMG and Cobweb finally get a guest and is Double A. We talk about growing up with Cobweb and her record collection. AMG signs up on Twitch and AMG pokes fun at Cobweb.
AMG and COBWEB catch up on the time off. We finally get into season 2 of The Umbrella Academy. We also give an update on new Merch for The Grifters.
AMG and COBWEB discuss Sister Act 1 and 2 and get the idea the listeners need a nickname. You guys get to pick but we like the finalist.
AMG and Cobweb come up with ideas of what call the listeners. And try to find ways to keep cool. We break down The Umbrella Academy Season 1.
We mourn the loss of Kenneth Griffin Sr.
AMG and COBWEB break down the new Oculus Quest party game Keep Talking and Nobody Explodes. We are now Bomb Squad! MURS new album drops and DJ Dotkom aka Todd from The www.Bombshelter.fm hooks us up.
The jumbo Baby Yoda aka The Child showed up and we unbox it. Also Ashley watches Above the Rim and loves Tupac.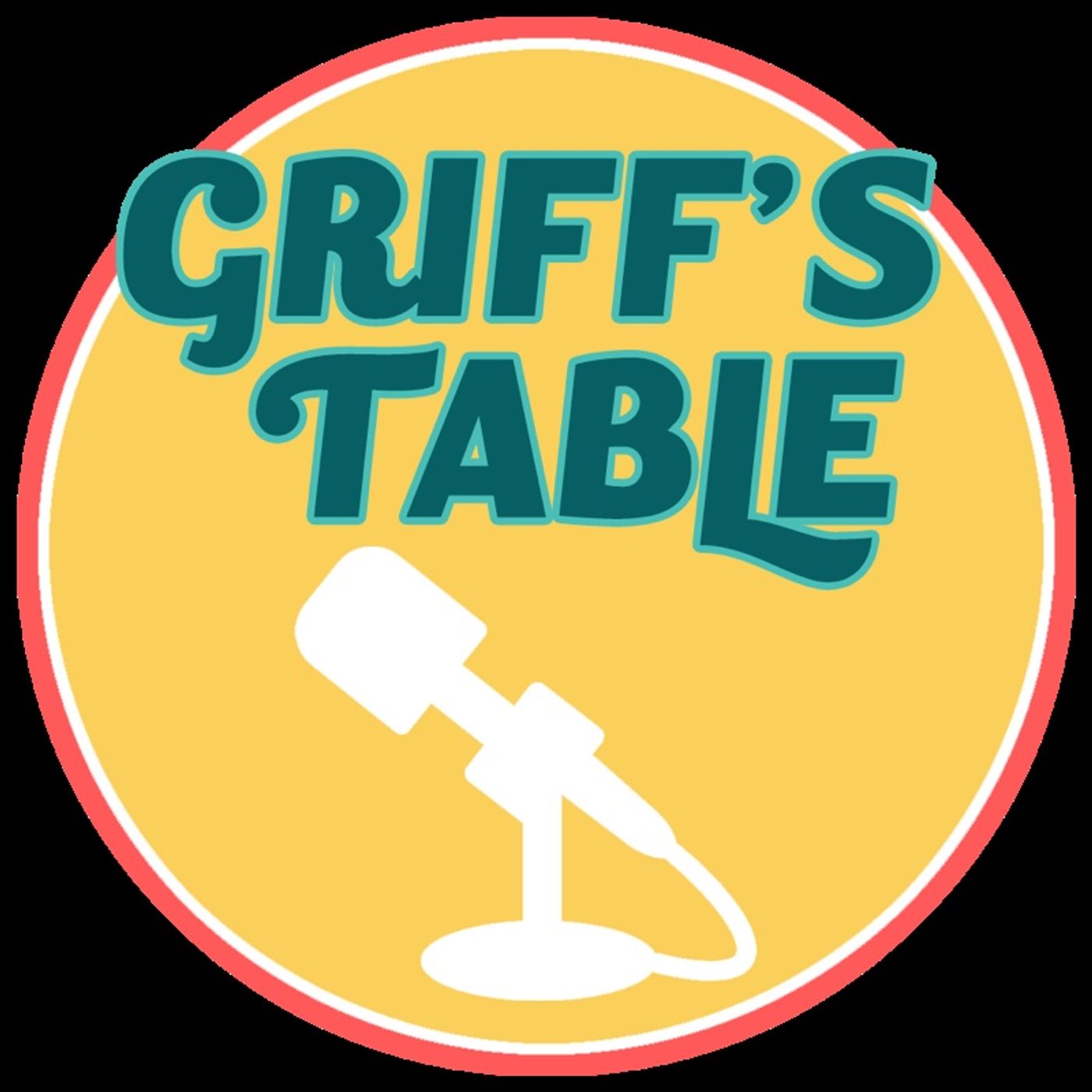 AMG and COBWEB come up with the Baby Swayze Challenge. Ashley discovers Patrick Swayze when she watches Dirty Dancing. We also watched The House Down the Street. And talk about family ailments. We also play Some Job Simulator on the Oculus Quest.
COBWEB and AMG almost get carried off by a twister. We talk VR Hands Free and Dance Revolution. AMG tries out new segments and voices.
United States