Discover
Worship Leader Round Table Podcast
Claim Ownership
Worship Leader Round Table Podcast
Author: Grander Vision Media
Subscribed: 3
Played: 22
© Copyright Grander Vision Media
Description
Equipping Worship Leaders, Pastors, and Worshipers at every level.

Join us for conversations with influential artists, worship leaders, tech leaders, and pastors influencing weekly church life.

Subscribe for regular discussions about Gear, Team Building and maintaining a Spiritual Balance that draws us closer to the people we serve and the God we worship.
Hey there, friends! Welcome to another episode of the Worship Leader Roundtable. This episode is a real treat as hosts Alan Keen and Chris Ferger sit down with Dr. David Manner, a seasoned worship leader and executive director for the Kansas-Nebraska Convention of Southern Baptists.They dive into David's extensive background in worship leadership, his current roles, and the importance of team building and spiritual balance in church life. David also shares some personal tidbits, including his new role as a grandparent. If you're a worship leader, musician, or just someone interested in church life, this episode is a must-listen!Topics Covered:David Manor's BackgroundOver 20 years in music and worship ministryExecutive Director for Kansas-Nebraska Convention of Southern BaptistsThe Importance of Team BuildingHow to maintain a spiritual balanceThe role of a creative team in a churchPersonal InsightsDavid's family and new grandchildHis love for teaching and consultingClosing ThoughtsThe importance of feedback from the audienceUpcoming episodes and topics
Hey there, friends! 🌟 In this episode, Alan Keen and Chris Ferger sit down with Pastors Zach and Travis to discuss the dynamics between pastors and worship leaders.They dive into the importance of communication, teamwork, and the servant attitude needed to lead a congregation effectively. It's a heartwarming and insightful conversation that you won't want to miss!Topics Covered:Servant Attitude: The importance of having a servant's heart in ministry.What Pastors Want: Pastors share what they expect from their worship leaders.Feedback and Evaluation: The necessity of constructive criticism and how to give it.Public Affirmation: The impact of publicly supporting each other during services.Navigating New Roles: Tips for worship leaders and pastors who are new to a congregation.
Hey there, friends! 🌟 We've got a heartwarming episode for you. Alan Keen sits down with Christian recording artist Jordan St. Cyr to discuss the ups and downs of life, faith, and music.Jordan opens up about his daughter's medical condition and how it's deepened his faith and compassion.Alan shares his own journey with his wife's cancer diagnosis, and both find common ground in how trials can bring us closer to God. They also dive into the nitty-gritty of music, hobbies, and the importance of community. It's an episode filled with wisdom, vulnerability, and a whole lot of love. 💕Topics Covered:IntroductionMeet Jordan St. Cyr, a musician with a story to tell.Faith in TrialsHow Jordan's daughter's medical condition has deepened his faith.Alan shares his own experience with his wife's cancer diagnosis.Music & MinistryJordan's journey in music and songwriting.The importance of character in the music industry.Hobbies & InterestsFrom basketball to exploring caves, Jordan talks about his interests.Practical AdviceTips for aspiring musicians and those going through tough times.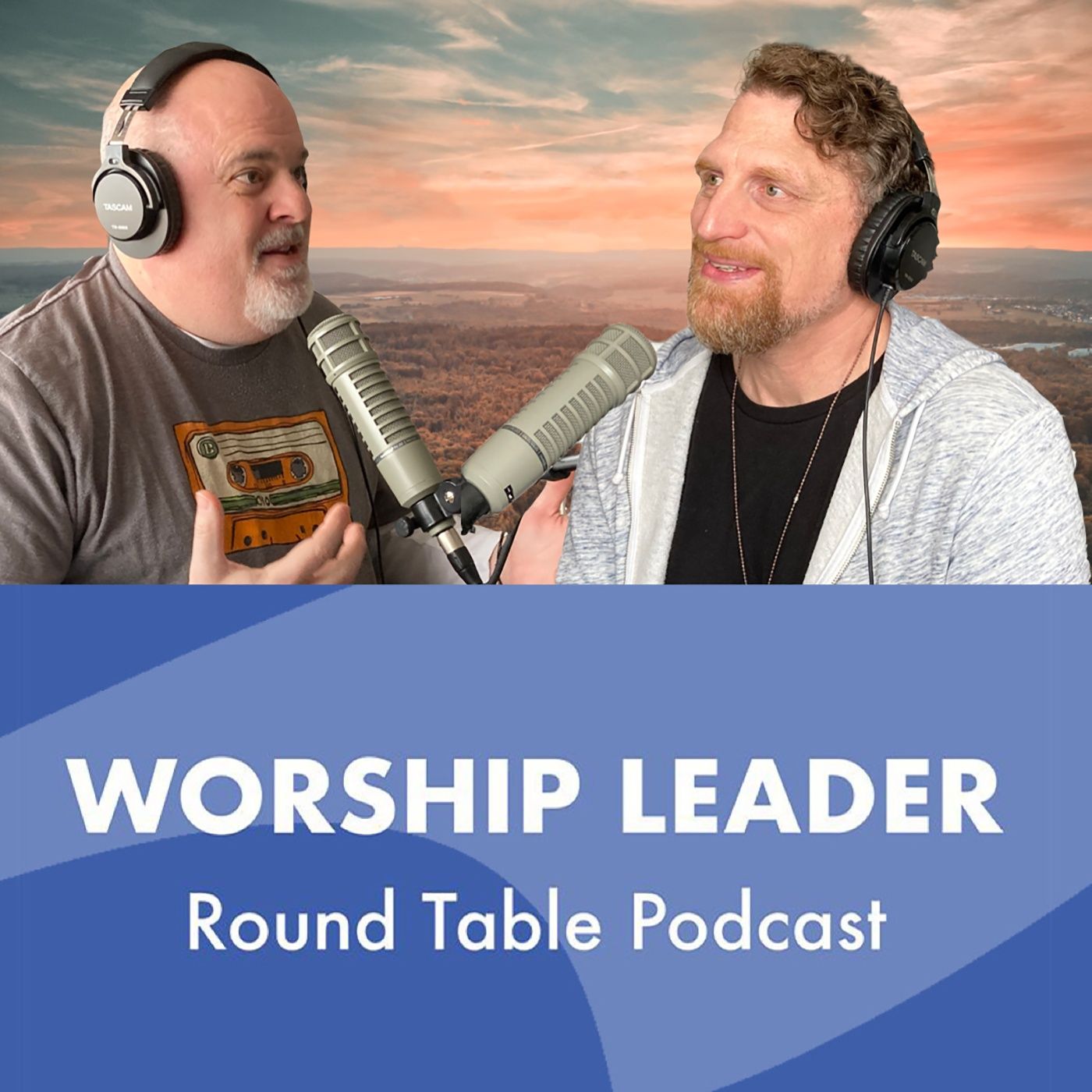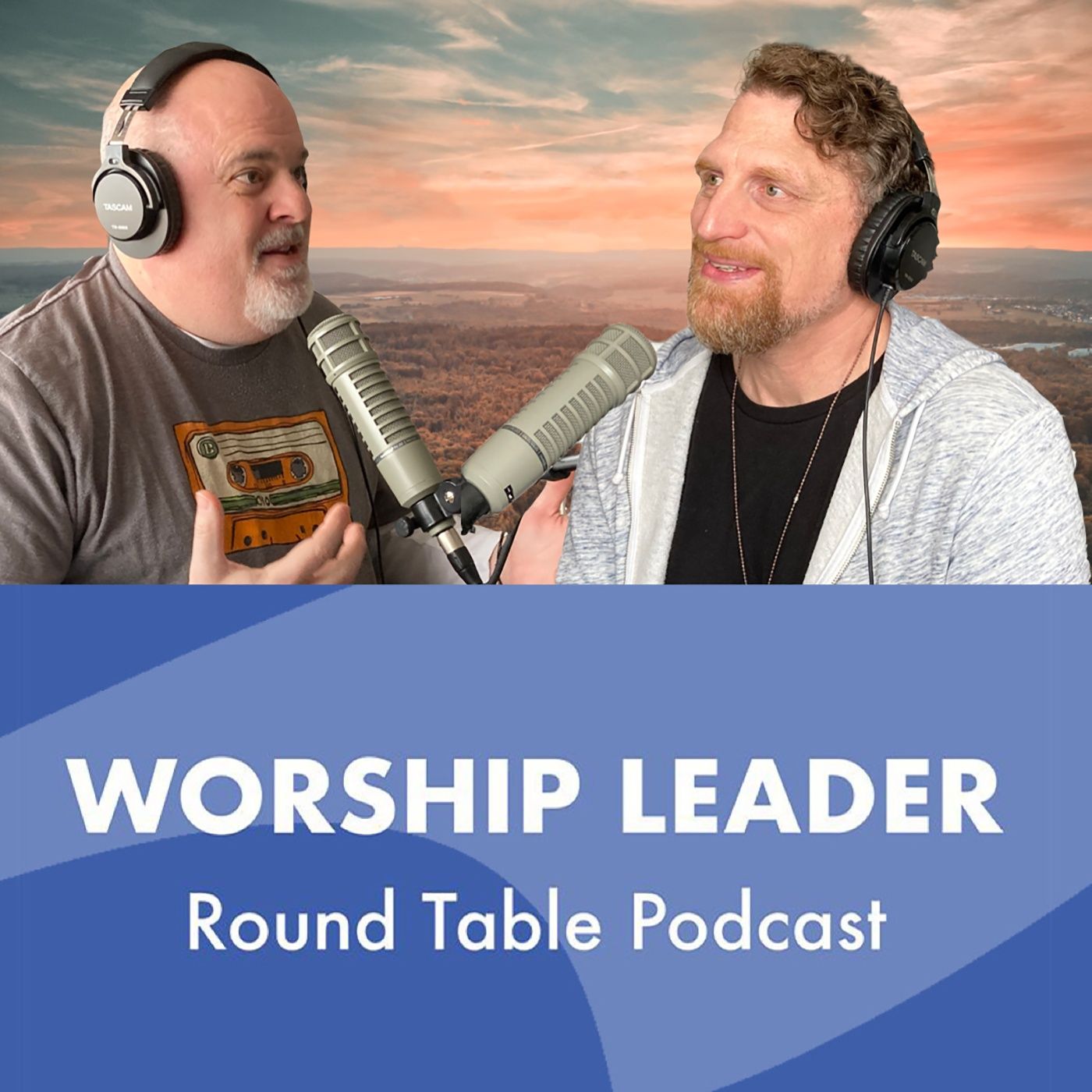 In today's episode, Alan sits down with longtime friend Amy Perry, currently with the group Selah. They talk about vocal care and how to engage a group in worship in a concert setting. A pleasant conversation filled with great stories.
A discussion on worship multimedia with Aaron Hanrick and Chris Ferger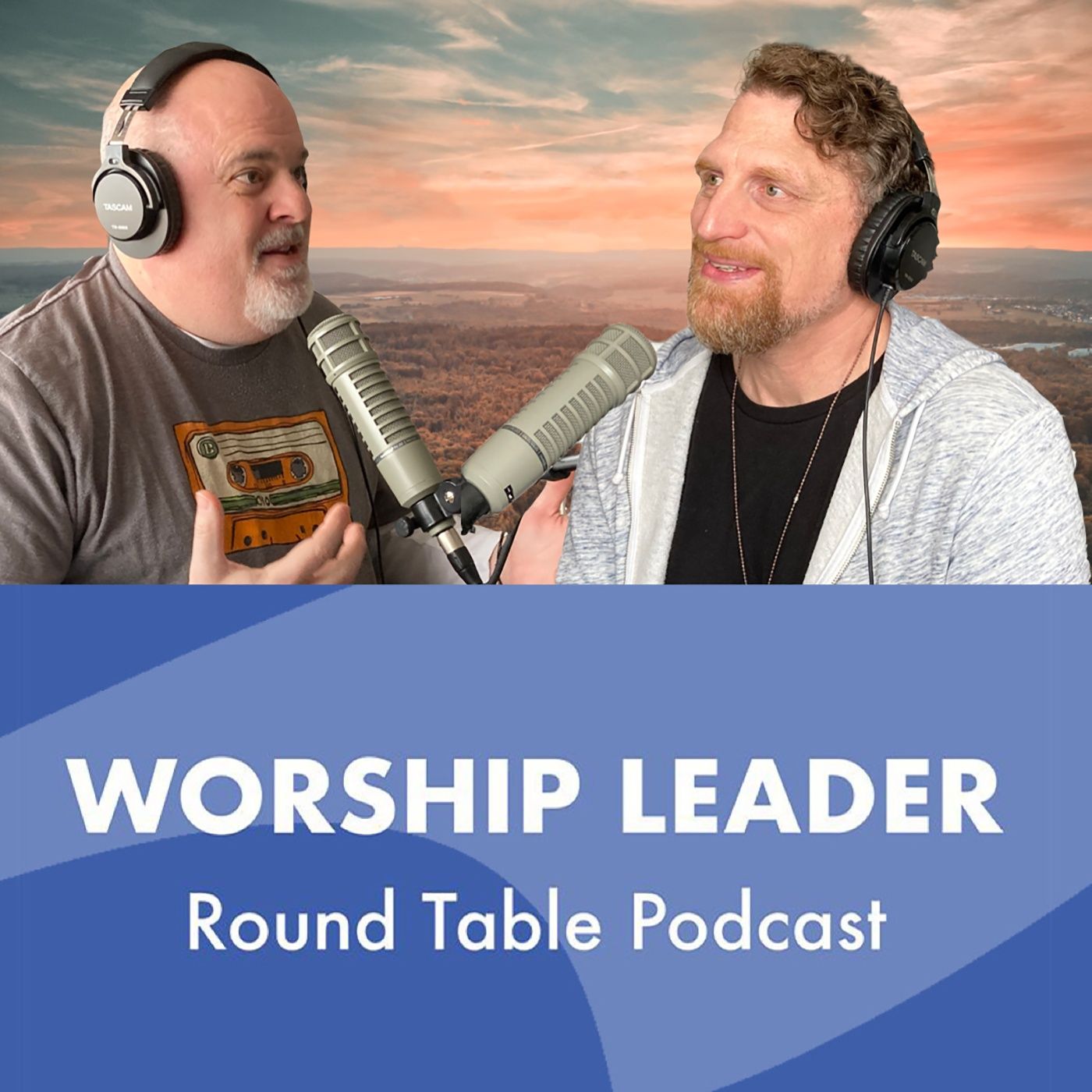 Merry Christmas from all of us at Worship Leader Roundtable!
Has your church ever just seemed 'dry'? Maybe it's the congregation, maybe it's the worship leader(s), and maybe it's you! Listen along as Aaron and Alan talk about the problem and the steps you can consider as you breathe life back in to the worship where you serve.
Today Alan and Aaron talk about something we all deal with - maybe not all the time, but at some time: Stage Fright. Whether it stems from a lack of confidence over a song, the preparedness of our team, or a change in the layout of the service, it can stifle us in worship.
Hey there, friends! 🎶 Welcome to another episode of the Worship Leader Roundtable with your hosts Alan Keen and Chris Ferger.Today's episode dives deep into a topic that's been a point of contention in churches for years: Can hymns and modern worship songs coexist in a worship set? Alan and Chris share their experiences and perspectives on blending different styles of worship music, from traditional hymns to contemporary tunes.They also discuss the importance of focusing on the true purpose of worship, which is to glorify God, rather than getting caught up in personal preferences. So grab your coffee ☕ and let's get into it!Topics Covered:The Worship WarThe division between traditional and contemporary worship stylesThe impact on church communitiesDefining WorshipWorship as a lifestyle, not just singingThe importance of theological grounding in songsBlending StylesHow to incorporate hymns and modern songs in a worship setThe role of musicians and worship leadersListener RequestsBalancing hymns and modern songs based on congregational feedbackClosing ThoughtsWorship is for God, not usEncouragement to explore different styles
What shifts are you making to your worship lineup for the Christmas Holiday season?
Nate Scott of CCLI joins hosts Chris Ferger and Alan Keen for a discussion about how to keep it legal while tapping into the vast resources of CCLI.
1 Corinthians 11:1 ~ Be imitators of me, as I am of Christ.As a Worship Leader, how are we handling the huge responsibility of truly leading? How do we make sure we are worthy of being followed?Danny McDonald joins hosts Alan Keen and Chris Ferger for a discussion that leads of back to the heart of who are as followers first, leaders second.
United States