Discover
Trinity United Methodist Church of Loveland, CO - Sermon Podcast
Trinity United Methodist Church of Loveland, CO - Sermon Podcast
Author: tumcloveland
Subscribed: 0
Played: 0
© Copyright 2020 All rights reserved.
Description
Enjoy the messages from Trinity United Methodist Church of Loveland, CO! We are located at 801 N.Cleveland Ave., and gather every Sunday at 10am. For more information, and our complete sermon archive, please check out our website: www.tumc-loveland.org
Walls build great structures, but they are also great impediments. How does the Bible teach us to use them? As we rebuild our lives from COVID-19, creating good walls with God will be essential. Join us today as we see how Nehemiah handles his part of the Divine project!
Today we continue our Rebuilding series, exploring how God can reconstruct our lives during the COVID pandemic. Sometimes, how we rebuild is in how we see the problem. Is is a threat? Or an opportunity?
Join us for the first message in this new series on Ezra and Nehemiah. It's our first Sunday back worshiping in our sanctuary (albeit via livestream). There are all sorts of emotions present, which can be hard to sort out. The Jews rebuilding their temple felt the same. What can they teach us? What is the power of lament? 
Trinity UMC is entering a unique season of life. We are hoping to relaunch physical worship. We are looking to resume many of our ministries and adapt them to the Pandemic. It's a hard prospect, but God, as the Prophet Jeremiah tells us, calls us to put down roots and settle in to difficult times and places.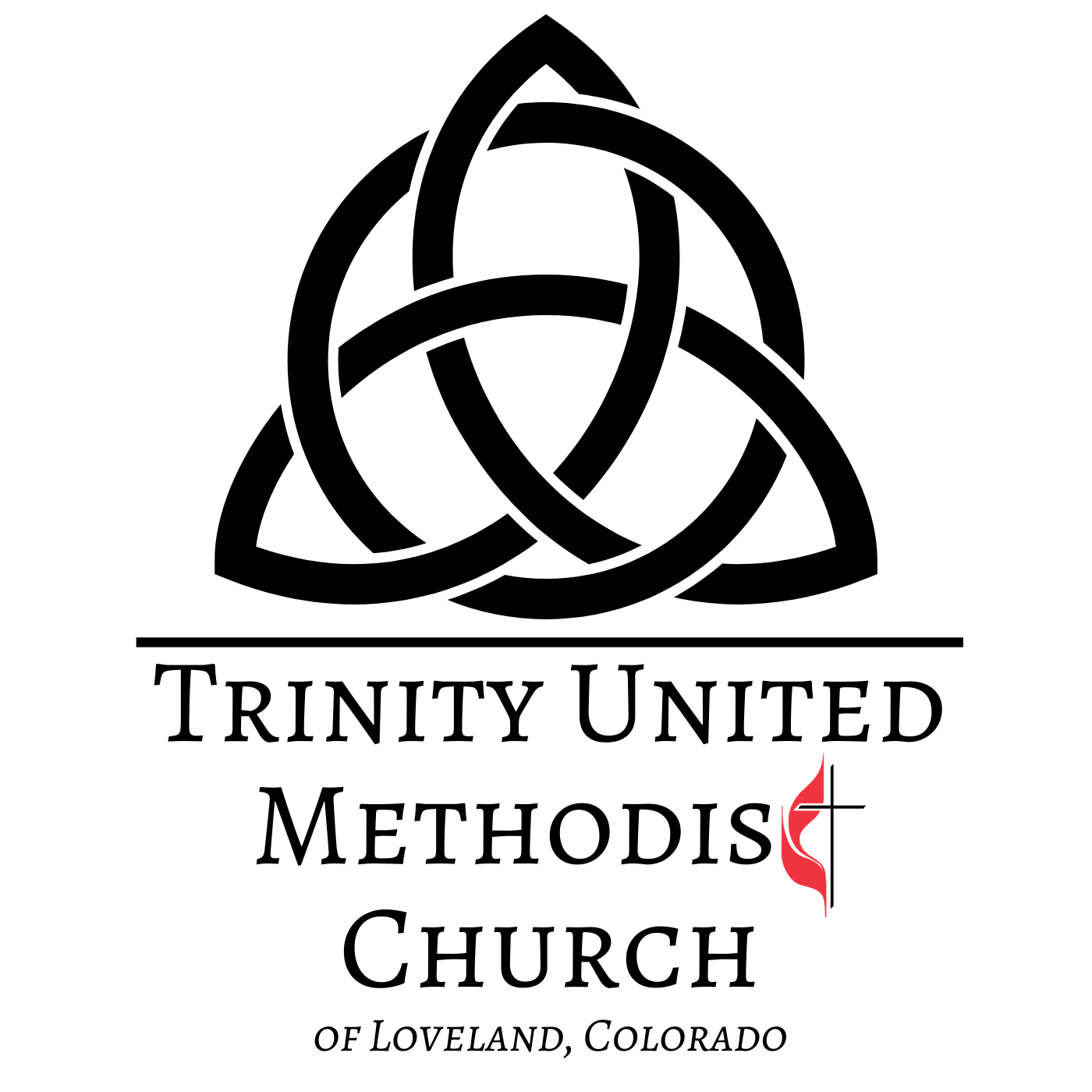 A note for worship on July 5, 2020. Our digital hymn sing can be viewed on the TUMC YouTube Channel: https://www.youtube.com/channel/UCfu4Emn04OQGFgNA7VPBEeA
Joy is a hard crop to cultivate, until you add in a pinch of gratefulness! Do this, and you are suddenly jumping for joy. Learn how to do this today as we conclude our Joy in Captivity sermon series.
Today we welcome back Rev. David Lillie, who served TUMC from 1997-2003. What's more, he'll be sharing a sermon conversation with our current pastor, Rev. Bryson Lillie, his son. Join us as we here two generation of Trinity pastors from the same family reflect on what it means for God to be our Heavenly Father.
Hope is the seed of joy in captivity. But it's also a double edged sword. Misplace it, and it will hurt instead of help! So how do we live hope when we feel confined? Where does Christ meet us in it? Join us as we explore this vital topic!
Philippians is one of the Apostle Paul's famous letters. It is written from a Roman prison. Yet, it contains a powerful, unbridled joy. How can we get such joy when we feel like we are in captivity? Join us this week to find out!
The Spirit of the Living God descends to us on Pentecost! Let it ignite your soul, giving you a second birth in Christ. And then go out to bring the Good News to our world. Join us as we hear this message of hope.
We've learned to perceive darkness as bad. So what do we do when we learn that God is wrapped in a type of darkness? Moses and the Hebrew people's experience of it on the foot of Mt. Sinai can teach us a lot. How can we approach and follow a God that is cloaked in the dark?
What do we do when we end up in one of life's dark pits? The Psalmist tells us to call out to God. Reading scripture, we are reminded that the Divine comes to rescue all who dwell in shadows. But the path God shows us to get out of our problems may not be what we expect. Should we still proceed even though God shows us an unexpected escape route?
To celebrate Mother's Day, we are looking at a story where God shows a definite maternal quality. Abram, God's child, is hurting. So what does the Divine do? What any good mother would. God steadfastly comforts their child in the darkness, shows them what the future could hold, and inspires them to pursue the goal.
This is the second of two Zoom based worship services with our Brothers and Sisters at First Congregational Church (www.lovelanducc.org). Today, Rev. Thandiwe Dale-Ferguson asks us to consider the story of the Walk to Emmaus and the presence of "The Stranger at our Table.
A recording of April 26th's Zoom based worship service with our Brothers and Sisters at First Congregational Church (www.lovelanducc.org). Where are you in the gloom of the storm right now? Can you rest up, or rise up to help calm the waters? Join us as we continue "Walking in the Dark" to find out.
How do we experience our new Easter lives in the midst of a pandemic? How do we live faithfully with the horrific news surrounding COVID-19? How do we experience Christ when we still seem to be in the dark? How? We learn to Walk in the Dark with God. In this series, we will look at the Bible's "Dark Stories" and see how God blesses us through them. This week, we see how Jacob wrestled with God in the dark, and rather than being a sign of faithlessness, it was the most faithful thing he could do!
United States