Discover
Ms. FitOne Lifestyles with Elizabeth Colen
Claim Ownership
Ms. FitOne Lifestyles with Elizabeth Colen
Author: CTR Network
Subscribed: 1
Played: 7
© Copyright CTR Network
Description
Ms. FitOne Lifestyles is about living a healthy lifestyle. That's not only what you eat and how you workout but includes what you surround yourself with from the books you read, the music you listen to the products you use down to the close you wear. It will always be uplifting and motivating always praising strong, empowering women.

My goal is for everyone to be FIT = Focus, Intentional + transformation.
Sakina Ibrahim CEO and Author joins us to discuss her latest book, To Begin ~ A Journey of Self Love and Healing. She encourages women to connect with their heartbreaks' beauty, spiritual significance and personal challenges. Sakina opens up and talks about her journey and what made her write this book at this time in her life. We talk about her unique style, her NAACP Image Award nomination and she is ahead of her time. Order your copy of To Begin Again at https://mailstat.us/tr/t/3umu2j8ckuelk51g/e/http://www.sakinaibrahim.com/ and stay connected with her, see what else she can offer you.
The nine-time Grammy Award-winning singer said in an interview with "Good Morning America" that highlighting the illness is important to her because of the racial disparity in breast cancer death rates.Breast cancer death rates are 40% higher for Black women than white women, according to the Centers for Disease Control and Prevention. Blige says she believes the disparity exists due to "lack of information about how important a mammogram is and how it can save your life."
It is Breast Cancer Awareness Month, this episode was an interview that was done live on Sheen Talk Live, it was so profound and informative that I had to share it with you. Dr. Bea shares all about prevention, the importance of mammograms, dispelling Breast Cancer myths and gives us resources. Dr. Bea is even going to discuss the disparities in our communities. She shares how she became the chief of breast surgical oncology at New York Presbyterian Brooklyn Methodist Hospital. You can get more information about Breast Cancer at cancer.org and stay connected with Dr. Bea via her IG at DrVivian md. Go ahead and reach out to your 8 and touch yourself.
Author and award winning teacher, Janesha Forrester-Taylor writes about the generational curse of pregnancy and dependency on men in her book The Cycle Between Us. The book covers the life of three women of the same family and how they navigated pregnancy and men. She shares with us the reason she wrote this book, how the "curse" af-fected her life and how she planned her life when she became a young mother and wife. Janesha opens up about the lack of support, how she got through college and the importance of self-care. Get your copy of The Cycle Between Us on Amazon and connect with her on IG @ Jane-sha_Forrester_Taylor
Aurum79 Beauty, is a black owned beauty company that provides beauty products created BY black and brown people for black and brown people, for us by us! The founders Bridget, Nathalie, and Camille, share how and why they formed Aurum79 Beauty. They talk about how they came up with their company name and trust me, it's golden. You don't want to miss how the team was formed, their selection process on the products they offer and they even let us in on their own personal self-care tips and beauty secrets. We discussed pro aging versus anti aging, there is a difference. The online store has everything from skin care, hair care and wellness; they got you covered from head to toe. Visit aurum79beauty.com like they say, "you never age out of beauty" and this is the perfect place to start your self care regiment. Make sure you connect with them on IG @aurum79.beauty and don't hesitate to slide into their DM.
Tune in to hear Todd, drop knowledge about the wine we drink and why he became the founder of Dry Farm wine, a healthy wine for health conscious people, like us! A healthy wine that we can enjoy without the high calories and guilty feelings. You will be amazed at how the wine we drink are highly processed and filled with poisons. When we know better we do better (especially when it comes to wine) I love that I can have healthy wine and you can too. Learn more about Todd and his healthy wine at http://www.dryfarmwines.com/MsFitOne Get your healthy wine and join me for a drink.
Tune in to hear everything this incredible woman has to say. Amanda shares how she started in show business, how she will end it and how no-one can take advantage of her! Amanda talks about her country roots, how she stays FIT and her passion for her up coming movie, California Love. Once you hear about this movie you will be compelled to see it. Stay connected with Amanda via instagram at Amandahenn200, Facebook and Youtube at Amanda Henn! You will fall in love with this woman, just like I did!
Preach! "Taking care of myself as a performer first, before acting has always been in my life" and it shows. Elise Neal has been acting for over 20 years and she still looks the same. She shares with us her secret to looking so fine and proves age ain't nothing but a number. She shares her journey to becoming an actress and her love for dance. Find out why she works out and how she is inspiring others. Connect with Elise on IG @eliseneal (blue check) and subscribe to her YouTube: Elise Neal and see that she truly does look the same!
iCrushGoals Universe Motivational Group will get your life right!! These amazing crown wearing women specialize in different are-as of your life so that you will get the motivation and inspiration you need to achieve your goals. We cover each one's superpowers and how they are able to stand in their purpose. They share how they start the day, get focused and tips that you can implement into your lives today. Make sure your crown is in place and connect with these queens on Instagram so that you too can stand in your purpose. Lisa George @carpingdiemsandstuff, Gissele Donovan @gisselecreations, Taneisha Ramsey @taneisha.ramsey, Eseverere @eseverere5to9ceo and Kelly Casey @kellyfitanddancestudio go ahead and grab your crown, we will wait.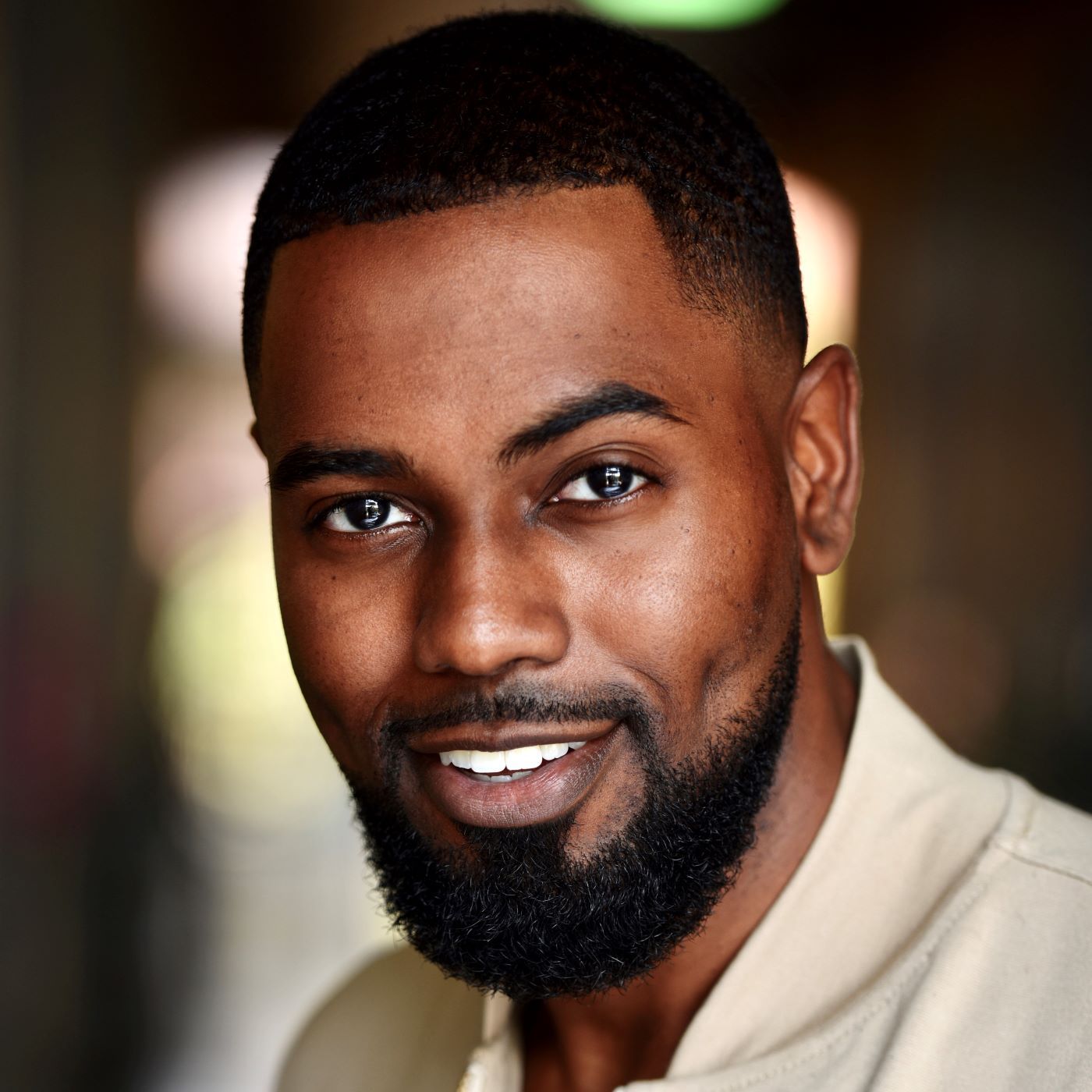 When it's time to show up and show out you better be ready and being ready is exactly what up and coming actor Mikhail Keize did when he got his shot! Mikhail's character Nigel plays the love interests of the one and only Jill Scott and he talks about how he prepared for the role and how he showed up on set to walk in his purpose as soon as the doors opened. Keize explains how soul searching got him out of post grad depression and how staying aligned with his purpose is instrumental to his life. We dived into how he fed his soul, who's his role models and even his skin care. Oh and you are going to be looking at your GPS options differently after this episode: hint, the fastest option isn't always best. Connect with Mikhail on IG @Mikhail.Keize he encourages you to know your goals and stay true to you. Catch him on The First Wives Club on BET+
Christina Ford author and motivational speaker is giving you all of herself in her book "You Are The Prize: A Journey to Finding Faith, Confronting Fear, and Recognizing Worth" this beauty pours her grief, her hardships, and her life experiences into each page wanting you to know that you are worthy and don't have to settle for second. Christina is dedicated to helping young single women of color achieve their greatness and wants them to know their true worth. In her book Christina uses affirmations and prayers to confirm that you are the prize, you are more than worthy. She opens up about the words that God spoke to her for this book to come to a reality and the reward she received for following His words. Christina believes that everyone needs someone or something to lift their spirits so they can achieve their goals in life so connect with this Queen @ChristinaFord on IG and order your copy of You are the Prize. Motivational speak-er, faith, You are the prize, confronting fear, recognizing worth, single women
TJ Jackson a Texas raised actor who's walking into his purpose talks about how Texas gave him the foundation of faith, family and perseverance! This young man is wise beyond his years and he is sharing that wisdom with us! TJ opens up about his first love, his role model and how he auditioned for his new role on Vacation First! He takes us behind the scenes and shares his private experience with his co-stars. TJ even talks about who he had a crush on and how he threw up the church finger when asked a follow up question on that person! Save the date August 27th for his upcoming movie and make sure to connect with him @IamTJJackson on IG or his website IamTJJackson.com.
Music is the soundtrack to our lives and female DJ Sed "The Saint'' is filling our lives! She gives us sounds that uplift and empower you. Sed spins at all types of events, political to festivals and she does it all with clean music, she truly is the DJ for the PEOPLE! Not only does she rock the party she also runs her company, StageWing, a company where other DJ's can rent equipment for their gigs no matter where they are located. You have to hear the way she came up with the name StageWing! She gives us tips on how to start your business whatever it is and how she navigates as a female dj in the ATL. She opens up about how Covid affected the Djing business and how she was able to pivot. Connect with this dynamic young woman on IG @SedtheSaint and visit her website www.DJSed.com and let her be the architect of your next event.
The living legend Titio Jackson is exposing Blues to the next genera-tion with his Sophomore Album Under Your Spell (which is appropriately named). Tito talks to us about his album that is being released globally August 6th. He discusses his collaborations with his brother Marlon Jackson, the great Eddie Levert, the exceptional Stevie Wonder, his tribute to BB King and many more. He opens up about his closet-obsession with the Blues, how it was a filler and why he has now decid-ed to put out a Blues album, he even gives us a little clue what to expect for his next album. Tito speaks about his time with the Jackson 5 and the state of the world in the late 60's. The album Under Your Spell will have you mesmerized by this incredibly talented human being. Follow him @Poppa3t on instagram and show him his fans will follow him to Blues!
Speech is important to how we communicate to the world and Meka Har-ris, a pediatric Speech-Language Pathologist is giving us the tools we need to help our children communicate. She shares with us how we can spot speech delays or disorders in our kids, what steps to take and the benefits of reaching out to a professional. Her book Natural Speaking, a Guide to Building Strong Communicators is a must have on your book-shelf. Get on her mailing list so you can get your copy as soon as it drops naturallyspeakinginc.org She says it best "If you think your child is late, don't wait"
Summer is in full effect and it's time to enjoy the summer heat with a cocktail in hand. Melanie Bullock, a Marketing Ex-ecutive turned Mixologist is giving us tips on how she turned her passion for cocktails and spirits into a place she never imagined. She shares with us the importance of your support circle, facing your fears and more. Connect with Melanie on IG @MBcraftcocktails, her website www.Mbcraftcocktails.com and even her private Facebook group. She encourages us all to embrace our inner mixologist and show up for your hot girl summer with the cocktail you made yourself!
Nesha Pai shares with us her definition of Big Success and how she grew up as a brown girl in white world. She talks about her journey from CPA to Author. She goes deep on how we are intently made and how a seed was planted deep inside her, and how she acted upon it. She gives us a snippet of her book Overcoming Ordinary Obstacles and opens up about a chapter that could have caused her death! Nesha be-lieves that points of pain make people rise or deflate. Get her book Overcoming Ordinary Obstacles on Amazon or her website https://neshapai.com to see that you too can overcome ordinary obsta-cles.
Dr. Shaherah Williams, a Mental Wellness Coach is giving us tips on how to expand our breathing and how that in turn ex-pands our world. We talk about the discipline it takes to stay in the moment and she gives us tips on how to begin the journey of meditation, setting boundaries, being happy and more! Dr. S calls herself the Harriet Tubman of our time, she has survived depression, anxiety and even suicide attempts and now she is going back to help her people. Follow her on IG at dr.s_speaks and Stay connected with Dr. S at www.drspeaks.com and join the underground railroad!
Pull back to launch forward is exactly what Telishia Berry publisher of Courageous Women Magazine did in her life, she is continually blasting forward. Her family's motto is "Go big or go home" and she is not going home. Telishia shares with us her dreams, her sacrifices and how it's okay to pull back to regroup. She opens up about how she started a magazine with $30 and how she moved with intention to accomplish her dreams and let us know that we can too. Stay connected with this cou-rageous woman at courageouswomanmag.com subscribe to the maga-zine and read about extraordinary women who inspire us.20 key words:
Dr. Patrick Graham is known for working for jus-tice, equity and helping the people. In this podcast you will learn so much more about the man who serves others. He shares with us what he loves to do when he is not helping others, how he upwinds and how he enjoys his down time. He talked about three issues we must address to move the nation forward and how important mental health is in our community. Connect with Dr. Patrick Graham on IG @dr.pgraham, or email him at DrPatrickCGraham@gmail.com and see how you can assist in leaving a legacy of helping others as well.
United States