Claim Ownership
Author:
Subscribed: 0
Played: 0
Description
Police officers and other First Responders are put in life-or-death situations every day. Over time, the emotional toll can be so significant that it leads to mental health challenges. A no-brainer approach would be to have programs and counselors in place to support these brave men and women. Unfortunately, the programs in place are rarely used due to stigma. Officers would be very hesitant to tell anyone in the organization what was really going on in their heads for fear of losing their job or their credibility. Rich and Sheila Goode, a former police officer, discuss the need for support that sits OUTSIDE of the organization. The officers will feel more comfortable asking for help if it's done in private. Listen as Sheila describes what it's like behind the scenes for First Responders and what would really help them get the mental health support they deserve.About Sheila: VP of Clinical Services at Lucent HealthFormer Police OfficerAbout Lucent Health:Lucent Health is a leading third-party administrator serving the self-insured employer market, with a fully integrated care management solution. Lucent Health is human-focused and data-driven, with plan administration, patient care programs and cost controls all under one roof. Best-in-class care management and concierge care solutions are delivered through Narus Health, a Lucent Health company. Narus Health care management services create a better healthcare experience for employees while empowering employers to mitigate costs. Our technology platform pulls nightly data to more intelligently deliver compassionate care to members and their families, who are supported by a skilled care team.
Ashton is a 23-year law enforcement veteran who has worked in multiple operations, including 3 years with the FBI Joint Terrorism Task Force. He is now a full-time National Director of Law Enforcement Engagement at Hope for Prisoners.Hope For Prisoners is a nationally recognized prison re-entry program that helps formerly incarcerated individuals successfully find their path back into the community and away from a life of crime.Ashton's Bio:An experienced police sergeant (retired) and 23-year Nevada law enforcement veteran. He has worked and supervised numerous assignments, including jail operations, uniformed patrol, field training, undercover investigations and counter-terrorism / intelligence operations. He spent 3 years on the FBI Joint Terrorism Task Force and worked with the Department of Homeland Security at the National Operations Center in Washington DC. He has taught about countering terrorism, violent extremism, community engagement and leadership principles across the United States, as well as internationally for the US State Department's International Law Enforcement Academy (ILEA) program.He was a strike-team leader during the 1 October attack and has taught the after-action class to first responders throughout the US.He volunteered on his off time as a mentor for Hope For Prisoners, a nationally recognized prison re-entry program that helps formerly incarcerated individuals successfully find their path back into the community and away from a life of crime. He now serves as their National Director of Law Enforcement Engagement.https://hopeforprisoners.org/https://www.linkedin.com/in/ashton-packe-6144801b5/
Goldfinch Health has a unique approach to surgery that claims to cut recovery time in half, reduce the use of opioids, and save on healthcare costs. Their method is patient-centric as patients receive a nurse navigator that will be with them every step of the way.  Goldfinch is involved in everything from pre-surgery diet and education to non-opioid pain management, to minimally invasive surgery.  Listen as Brand describe the process and how it is going to save money and ease the burden on patients.Brand's BioSeeing the pitfalls of surgery firsthand and finding a lack of real solutions to the opioid crisis, Brand sought out new ways to approach both. Together with co-founder and COO John Greenwood, he feverishly worked to bring a higher standard of care in surgery and recovery to life, founding Goldfinch Health in 2018.With over 15 years of leadership experience in creating new healthcare solutions, Brand has worked to bring high-quality approaches to payers, employers, healthcare providers, and patients. He received a Doctor of Pharmacy degree from the University of Iowa and holds a certification in pain management. He has also completed an MBA at the University of Chicago Booth School of Business.
Dennis Gillan is a survivor of suicide loss-times two! Dennis lost both his older and younger brothers to suicide 11 years apart. Despite being grief-stricken, after some time, he began to speak openly about the loss of his brothers. He realized that by talking about them, lives could be changed and saved. Listen here as he bravely tells his story which led to some major life changes and the creation of Half a Sorrow Foundation. The goal is to improve mental health for individuals and organizations by promoting real conversations. Dennis speaks to organizations worldwide and is no doubt changing the way we talk about mental health and suicide.One of the most dynamic speakers on mental health and suicide prevention out there. An expert by experience, Dennis uses his losses to help better this world by reducing the stigma associated with mental illness. A must-see speaker who can captivate any audience. Hire Dennis for corporate gigs where he will review how he used an Employee Assistance Program (EAP) to get back on his feet! Tough subject, but what a great speaker. www.dennisgillan.comIn demand and he always delivers.....book Dennis today! Contact: Dennis@dennisgillan.comwww.dennisgillan.comTwitter: @dgillanInstagram: dennisgillanFB: https://www.facebook.com/DennisGillanSpeaker/
The McShin Foundation was founded in 2004 by husband and wife duo John Shinholser and Carol McDaid to fill a void they saw in the care of Richmonders seeking recovery. John left a lucrative painting business to start the foundation and Carol is a veteran lobbyist for mental health and drug policy at the federal level. Hatcher Memorial Baptist Church opened their doors to McShin, offering office space when no one else was receptive to the idea of a recovery organization. From two offices in the basement of a church, McShin has grown into the organization it is today, including a 15,000 square foot recovery center and over 100 recovery residence beds in Richmond and the surrounding areas. Both in long-term recovery themselves, John and Carol continue working daily to combat Substance Use Disorders and help people start their recovery journey.Check out the McShin Foundation here https://mcshin.org/BIO:John Shinholser is the President of The McShin Foundation, which was founded in 2004 and named for its two co-founders, John and his wife Carol McDaid. It is Virginia's largest full service Authentic Recovery Community Organization.John is a United States Marine Corps veteran and successful entrepreneur. He served as President of SAARA (substance abuse and addiction recovery alliance) of Central Virginia Affiliate and is a former board member of SAARA of Virginia. He served on the board of directors of Rubicon, Inc. for 14 years, Virginia's most comprehensive substance abuse treatment facility.In 2005, Shinholser received the national America Honors Recovery Award from the Johnson Institute. In 2005, he and his wife Carol also received the Caron Foundation's Outstanding Alumni Award. In 2006, he the Virginia state office of substance abuse services Award of Virginia for Significant Contributions to the Field of Substance Use Disorder Recovery, typically given to professionals Shinholser was the first recovering community member to receive this.Under John's leadership McShin won the Recovery Community Organization of the year Award for the United States, The Joel Hernandez Award presented by Faces and Voices of Recovery in June of 2011. McShin also won the national SAMHSA (Substance Abuse and Mental Health Service Administration) Recovery Month 2011 Flicker Award. McShin also won the SAMHSA special event of the year award in 2014. McShin is 1 of only 19 nationally CAPRSS accredited RCO's. Most recently, in 2021 McShin was recognized by the Virginia General Assembly for its pioneer work in recovery in House Resolution NO.738.John has been featured in Addiction Professional Magazine and other local papers across Virginia, the U.S. and U.K. He also has been in news broadcasts and national documentaries including The Anonymous People.John is an appointed citizen member of the 2008,2009,2010 Virginia General Assembly Joint Senate /House sub-committee on substance abuse (SJ77). John was a member of Henrico County Drug Court Advisory Council and an Honorary Deputy of Richmond City Sheriff Office. John co-wrote the Recovery Coach Manual, the first nationally utilized peer training manual. McShin was the first National Alliance of Recovery Residence in Virginia. John and Carol participated in the first U.K. recovery walk to help launch The Living Room in Cardiff, a Recovery Community Center. John has presented in correctional facilities in 42 different states.John and Carol reside in Hanover County, Virginia. He has been in recovery since August 10th, 1982.
Many lawyers suffer in silence. As many as one in five lawyers is a problem drinker-twice the national rate. Substance Use Disorder can have devastating effects on a lawyer's career and personal life. Meet Tara Trantham...she is a successful lawyer who lives with a mental health condition that led to alcohol misuse in an attempt to self-medicate. Tara is now on a mission to reach out and help her fellow lawyers. She is telling her story so that people know it's ok to not be ok!Her primary goal in being transparent is to encourage others to speak out when they need help. She would love to end the stigma and normalize discussions around mental health.Way to go Tara!
The mental health support for First Responders needs to be greatly improved. First responders are at a greater risk for PTSD and suicide than most other occupations due to the trauma they witness every day. They face life or death on any given day and witness horrific situations. The need for resources and support for them has never been greater.Stephen Balzano is a retired Deputy Sheriff who openly discusses his experiences while on active duty. He painstakingly details the day he lost one of his "brothers in blue," and acknowledges the lasting effects of that trauma on many of his friends on the force. Stephen explains how difficult it is for police officers, or any First Responders to ask for help and says it needs to be a safe place outside of the system where they can get help.He is putting his experience to good use as, after being trained, he is now a coach on the Youturn Health platform. No doubt he will help many of his peers along the way.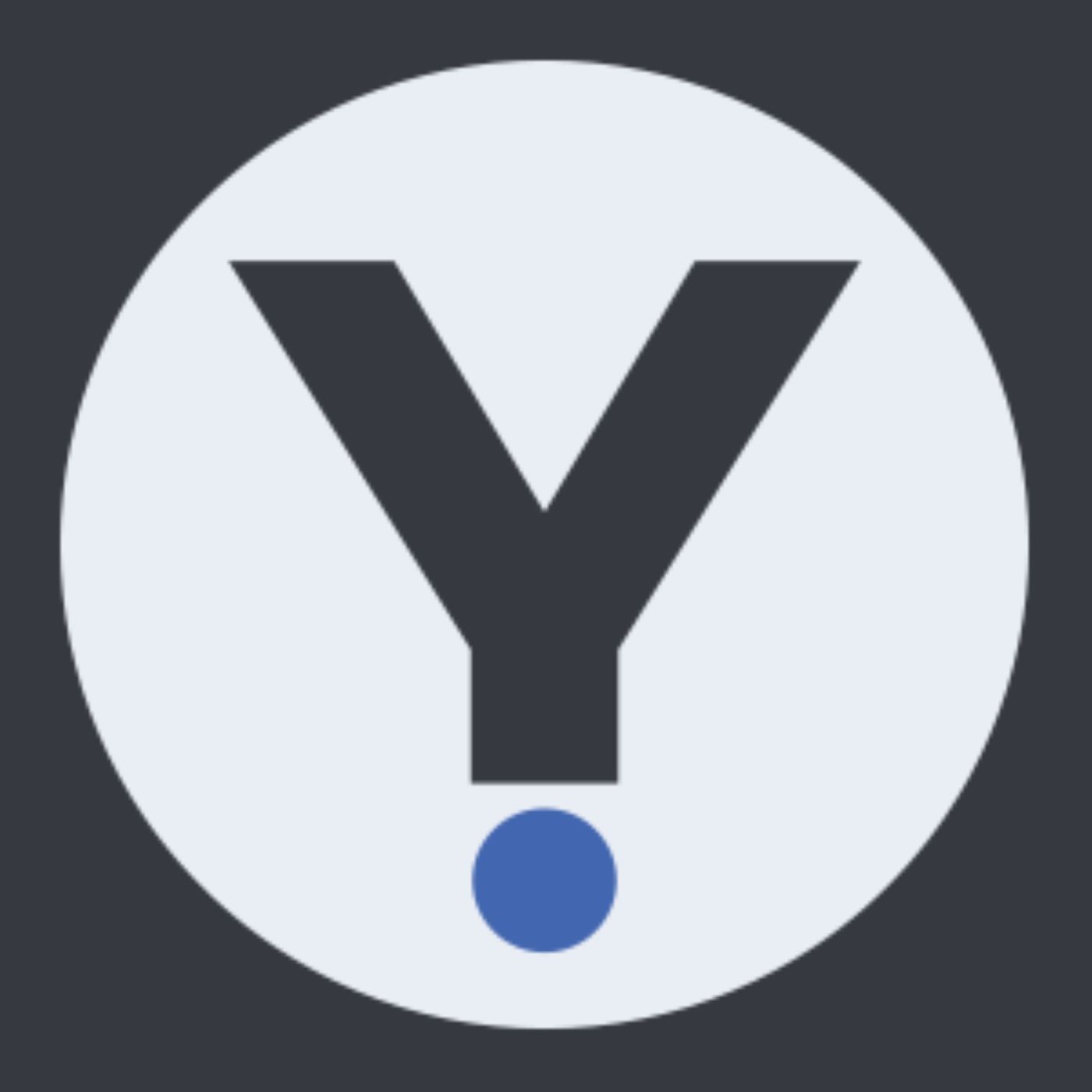 Resolve to Rise
2022-04-1457:00
Lilli Correll is a champion of value-based care rooted in patient-centric therapy. She and Rich are very much aligned in the belief that the healthcare system is broken and mental health providers need to meet the patient where they are. Lilli's work on her own trauma and mental health enables her to treat people with empathy and compassion. How wonderful our world would be if all providers put the patient first?In her own words: BiographyI have over 20 years of corporate leadership experience in healthcare. The majority of my time has been spent either inventing or reinventing programs that directly impact bottomline targets and improve quality and outcomes for the individuals we serve. I have experience in the private and public sectors, in various roles from clinical operations to network development and including P&L responsibility.I am committed to bring leadership excellence to whatever I do, and was privileged to graduate from the UHG Executive Development Program which included executive training at Stanford University in 2019. I have consistently received positive feedback from my staff, as well as, driven financial results from strategic focus on pipeline growth and clinical program advancement.I had the opportunity to develop operational and clinical strategies to address various populations, including Foster Care, Intellectual and Developmental Disability, and Individuals with Serious Mental Illness. I've developed expertise in value based contracting, clinical program design, P&L management, strategy, SDOH, STARs, Network Development, Credentialing, Telepsychiatry Strategies, RFP proposal development, Product and Program Development. https://www.resolvetorise.com/https://www.amazon.com/Resolve-Rise-Become-Greater-Circumstances/dp/1544524749/ref=tmm_hrd_swatch_0?_encoding=UTF8&qid=1649677216&sr=8-1
Listening to Carmen Capozzi tell the story of losing his son is hard but also uplifting and filled with hope. It shows that out of tragedy, multiple lives will be made better by the organization created in the wake of his death. About Sage: Sage Capozzi was a promising young man who loved music, golf, and his family. Sadly, one night, he lost his battle with substance use disorder. He was 20 years old. Carmen Capozzi, Sage's father, started Sage's Army shortly after his passing to bring awareness to the drug epidemic and to end the stigma surrounding it.http://www.sagesarmy.com
Lauren D. Demosthenes, MD was trained as an obstetrician/gynecologist and practiced in private practice and academic settings for many years. With special interests in high-value care, care redesign, innovation, and substance use disorder and recovery, she transitioned away from OBGYN clinical practice to being the Senior Medical Director of Babyscripts https://babyscripts.com/ and caring for patients with opioid use disorder with Groups Recover Together https://joingroups.com/. She also creates curricula around substance use disorder and recovery for medical students and other health care professional students through the support of SAMHSA grants. Lane Drury is a third-year Medical Student at the University of SC Medical School. She is a huge proponent of educating Med students on how to treat SUD with science and compassion.
Similar to last week's episode, this was recorded during the pandemic with Rich interviewing college kids about anxiety, depression, and substance misuse. Ironically, a positive that has come out of the pandemic is the mental health of young adults is finally being addressed. But what is the culprit? Some would argue that the uncertainty, online classes, and the lack of social opportunities are the main issues. But what if the pandemic was just the catalyst that brought the anxiousness of this generation bubbling to the surface? What is going on that so many of these young people are on anti-anxiety and antidepressant medications? Why is someone having a panic attack as common as someone having a cold? We have got to do better.At HeritageCARES, we certainly don't have all the answers but we believe that facilitating open discussions is the first step to creating solutions for the rising numbers of anxious and depressed young people. We are losing WAY too many to suicide and overdoses and as the pandemic begins to fade we are left with the important task of creating strategies to help these young adults. By reducing social media exposure, teaching them how to cope with uncertainty, and how to rely on themselves, not alcohol or drugs to navigate the world, we will make some headway. This is a TALL order you say? We are up to the task. Please join us on our mission!
MUST LISTEN EPISODE! This was recorded during Covid and sadly the issues surrounding mental health and substance misuse among college students have gotten even worse in the last few months. The son and nephew of our co-founder, Shay Houser, give us a raw and honest description of what is really going down on college campuses. Depression, anxiety, and suicidal ideation are prevalent among young adults and these often lead to substance misuse as a way of finding relief. Let's sound the alarm, get focused, and implement solutions that will actually be helpful and not just check a box.https://www.whatgoodlookslikellc.com/https://leslieshope.org/leslie-weirich/https://annemossrogers.com/
Erin Craw's father was a police officer. When she was a young girl, she remembers her father being very different when he came home from a shift. The loving man she knew when he left the house was in stark contrast with the quiet and moody man who came home. She didn't understand the horrors he witnessed every day. Over the years she learned that what he dealt with on a daily basis at work had a profound effect on all facets of his life. But no one said a word. The mental health of first responders was not ever discussed at this time.Fast forward to today, where Erin shares her frustration that "mental health" has become the buzzword offering empty promises and programs that are not being used. She is on a mission to change all of that. Here is her story.About:Erin Craw is a third-year doctoral student at Chapman University studying communication with an emphasis on health and interpersonal communication. She earned a bachelor's degree in communication and journalism from the University of Connecticut and a master's degree in health communication from Fairfield University. Erin received her First Responder Support Certification in January 2021 and is currently working toward a certificate in Police Mental Wellness and Critical Incident Stress Debriefing through the College of Certified Psychophysiologists. Her research interests are at the intersection of health and interpersonal communication. More specifically, communication as it relates to social support, stigma, and resilience. Her master's thesis focused on the barriers and facilitators of mental health-related disclosures in police departments. As the daughter of a police officer (37 years on the job in CT) and granddaughter of a firefighter (40 years on the job in CT), she has a true passion for research that informs mental health-related interventions for first responders, enhances communication surrounding mental health, and improves access to support.http://www.linkedin.com/in/erin-s-crawhttps://www.amazon.com/Emotional-survival-law-enforcement-officers/dp/0971725403
Jeni Cain is more than just the owner of an extremely successful boutique in Greenville, SC. Although she is quite impressive with her business acumen and top-notch fashion sense, you will learn from today's podcast that she can also play the part of therapist and cheerleader, winning you over with her infectious sunny outlook on life. She always says what you didn't even know you needed to hear. I personally always feel better after our conversations. So it's no wonder that she is an open book about her struggles with bulimia and anxiety. She is in recovery and openly talks about her journey in order to help others. Behind her smile, there is a depth of strength and experience that I wish I had access to when I was in college and struggled with an eating disorder. But like SUD, no one wanted to discuss it as it was deemed a moral failure or a sickness to be kept secret. If you have teens or young adults, let them listen to this one! Here are some stats from the South Carolina Department of Mental Health-Eating disorders have the highest mortality rate of any mental illness-Anorexia is the 3rd most common chronic illness among adolescents-95% of those who have eating disorders are between the ages of 12 and 25-50% of girls between the ages of 11 and 13 see themselves as overweight-80% of 13-year-olds have attempted to lose weight-studies show that about two-thirds of people with eating disorders also suffer from an anxiety disorder@monkeesofthewestend@jenicain
Chief Clinical Officer at MARR Addiction Treatment Center Kimberly Alexander has done it all. She shares how her life experiences as well as her past career choices have led her to this point where she is most fulfilled. She explains how solving a Rubik's cube is metaphorically accurate to finding recovery. More about her in her words...My passion is in motivating and helping others achieve their personal and professional goals. My experiences and training are extensive in organizational management, professional counseling, marriage and family therapy (specializations in Christian Sex Therapy and Addictions) and personal training. I also own a health and wellness company that emphasizes holistic wellness. Need a motivational speaker or group fitness leader at your public or private event? Looking for a therapist? Look no further.Specialties: Addiction, Weight management, stress management, professional consultant and mentor for behavioral health and fitness professionalshttps://www.linkedin.com/in/psychfitlady/WWW.MARRINC.ORG
Thank you Robert Lubran for your tireless advocacy for Medically Assisted Treatment of Opioid Use Disorder. Your accomplishments exemplify the notion that slow and steady wins the race. We appreciate your taking the time to educate us and our audience on the back story of MAT.My interest is in advancing the treatment of substance use disorders. Accessing treatment for many people is a difficult challenge because of the limited availability of treatment providers, lack of insurance coverage, inadequate information about treatment effectiveness, and stigma against the disease of addiction.I retired after 39 years of federal service with the Veterans Administration and 26 years at the Center for Substance Abuse Treatment, SAMHSA, where I headed the Division of Pharmacologic Therapies under the direction of Westley Clark, MD, JD, MPH. Now I am a consultant on the use of medications for opioid use disorder. I chair the Board of Danya Institute, an organization that operates SAMHSA grants. I am a Board member of the National Alliance for Medication Assisted Recovery and Stop Stigma Now. I co-chair the Education Committee of the Maryland/DC Society of Addiction Medicine. In 1974 I established a methadone treatment program at the Jefferson County Center on Alcoholism and Drug Abuse in Steubenville, OH.http://www.stopstigmanow.org/https://namarecovery.org/#:~:text=NAMA%20Recovery%20is%20an%20organization,places%20in%20the%20United%20States.https://www.linkedin.com/in/robert-lubran-15915912/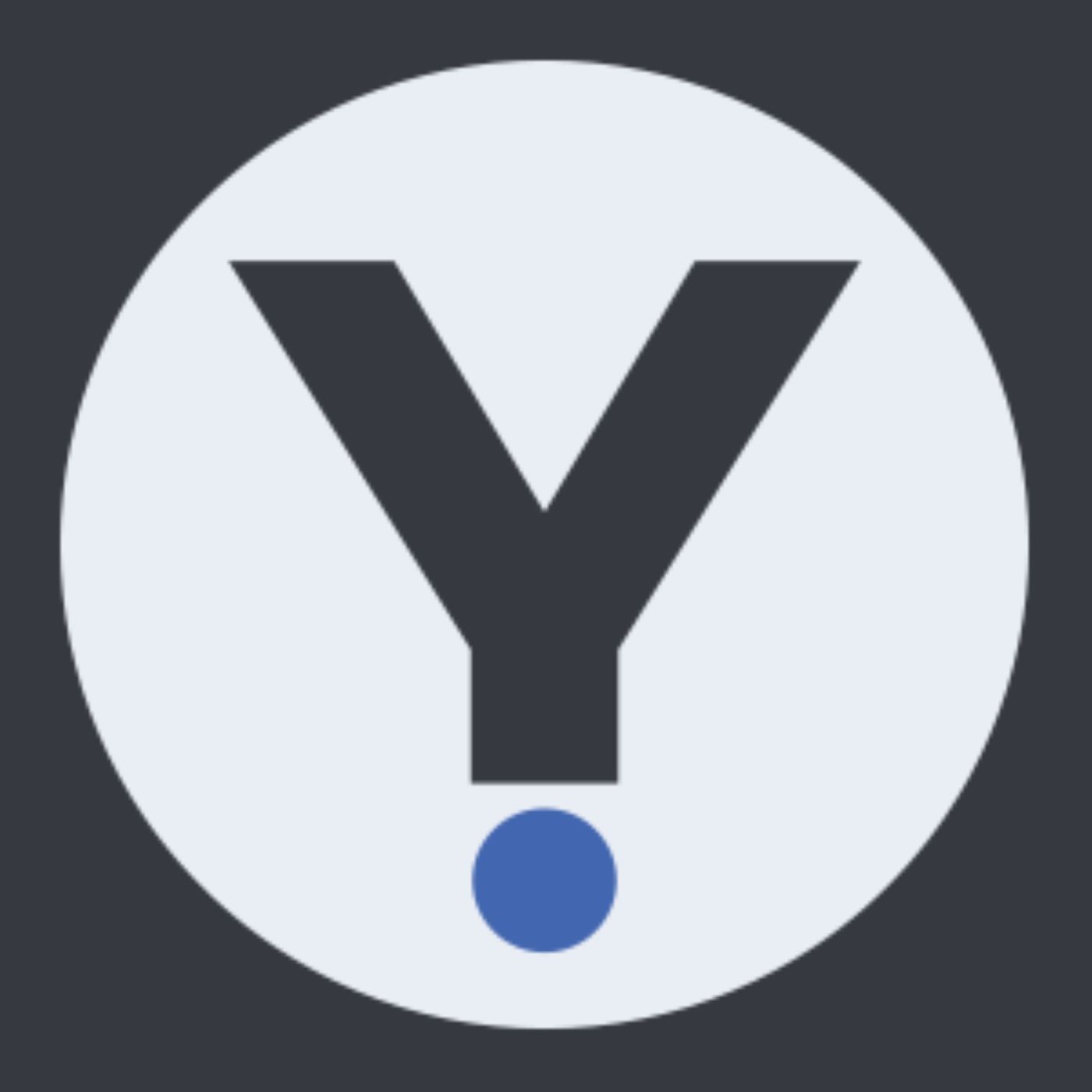 Jon Ponder is a HeritageCARES advisory board member and the CEO of HOPE For Prisoners. Hope for Prisoners assists people returning home from prison by providing our clients with long-term support and services as they work to reclaim their lives and rejoin their families and their standing in the community. We give them hope. Hope changes lives.Jon Ponder uses his own struggles and experiences with the prison system and substance use disorder to help inmates prepare for all aspects of societal re-entry. Jon's Bio:As CEO, Mr. Ponder is responsible for all aspects of the programs and services including overseeing a comprehensive array of programs designed to assist individuals within the judicial system to successfully reintegrate into mainstream society. He is responsible for developing and implementing strategic planning for the organization, and he is extremely passionate about the value of mentoring for persons coming out of correctional settings. He routinely collaborates with board members, other community organizations, churches, and federal and state governmental agencies, with a focus on collaborative and synergistic approaches. Mr. Ponder is himself, an ex-offender with more than ten years experience in providing training for offender populations in correctional settings. His personal life experiences uniquely equip him to provide the guidance, direction and motivation for individuals attempting to reintegrate into society following incarceration.https://hopeforprisoners.org/https://www.linkedin.com/in/jon-ponder-1299a675/@JonDPonder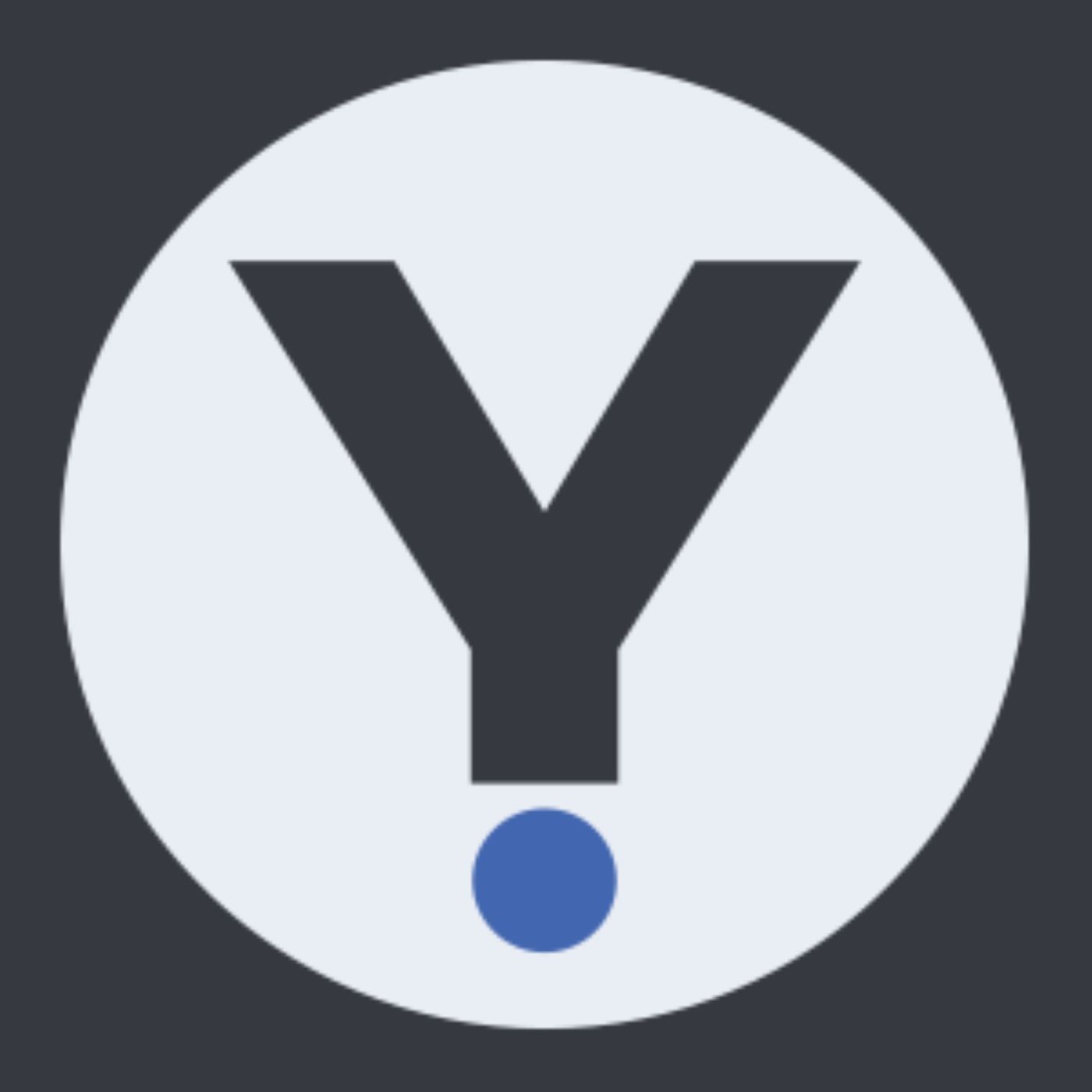 Co-Author and Regional Vice President at Caron Treatment Centers, Harry Cunnane is making a huge impact on the world of Substance Use Disorders and his authenticity is contagious. He understands that everyone needs to feel "a part of " and that by telling his story he is breaking down barriers and crushing stigma. His book Under Our Roof was co-authored by his mother, Congresswoman Madeleine Dean, and describes his struggle with opioid use disorder told from dual perspectives.Full Bio below:In this role, Harry is responsible for advancing Caron's fundraising efforts in the region, including major gift and campaign work, leadership, and coordination of the annual Washington, D.C. gala, as well as the management and growth of the Caron D.C. Advisory Board.Harry joined Caron in 2019 as the Regional Resource Director serving the state of New Jersey. In this role, he worked with professionals and families to assist in understanding and accessing all of Caron's programs. Prior to joining Caron, he spent 10 years in the cycling industry as an international and regional sales manager where he managed a team of 15 people, and oversaw and coordinated large scale, annual sales meetings serving hundreds of people at national and international sites.He is also the co-author of two books: "Under Our Roof," an addiction and recovery memoir, and "You Are Always Loved," a children's picture book aimed at reducing the stigma of substance use disorder within the household. Harry has been an active member of the recovery community since his recovery began. He participates in a 12-step program and has volunteered at treatment centers and jails to spread a message of hope.https://www.caron.org/@harrycunnane on both Instagram and Twitterhttps://www.linkedin.com/in/harry-cunnane-a06106175/https://www.penguinrandomhouse.com/books/624638/under-our-roof-by-madeleine-dean-and-harry-cunnane/https://dean.house.gov/biography
Tom and Jenn Satterly are all about helping veterans and their families. Tom is a retired CSM Delta Force and Jen Satterly was previously embedded in Realistic Training Missions with Special Operations units as Director of Film and Photography. When their relationship began, Tom was not in a good place mentally, but could not figure out what was causing his anger and excessive drinking. He finally had a therapist explain to him that he was suffering from PTS and needed to deal with it. From that point on, things slowly began to change and as he began to help others, he truly found his calling. Their mission is to help Veterans returning home but more importantly to support the family. They know that helping the family members is a huge piece of the puzzle. Learn more about their foundation and their Books below:Command Sgt. Major (ret.) Tom Satterly served in the Army for 25 years, 20 of those years were spent in the military's most secretive and elite Special Operations unit, Delta Force. As an Operator and CSM, Tom fought in and lead countless high profile military missions including Operation Red Dawn (Saddam Hussein's capture) and the Battle of Mogadishu (Black Hawk Down) which was the longest sustained firefight since Vietnam. That 18-hour firefight ended with Tom, along with several of his team mates, running the Mogadishu Mile to safety.Although the physical, mental, and emotional toll of war had compounded over the years, Tom never faced his Post-Traumatic Stress symptoms and in 2013 he nearly ended his life. Had it not been a text from his now wife, Jen, he would have joined the 22 veterans who commit suicide every single day.As Director of Film and Photography of an elite Special Operations training company, Jen embedded with Navy Seals, Green Berets, and Army Rangers in (RMTs) Realistic Military Training exercises sometimes for weeks at a time. During this time, she began to notice the same symptoms Tom was battling and began to ask questions. What was being done? Who is helping our warriors on the homefront heal? Who is helping the families with secondary PTS? She didn't like the answers and became certified in health and wellness to better understand PTS and the body.Tom and Jen decided something had to be done and the work they did together training and preparing warriors to fight overseas turned into a mission of helping warriors and their families fight the silent war and to heal from it on the homefront. The Satterly's founded All Secure Foundation in August 2017 as a resource library for helping warriors and their families navigate the maze of treatments and modalities of healing from PTS. They have worked individually with hundreds of warriors and their families and soon became more than a referral website but also a provider of education, awareness, and programs for healing.In 2019 ASF launched one of the only programs in the country for warrior couples to tackle PTS and Secondary PTS together with Emotionally Focused Therapy through their Special Operations Warrior Couples Retreat Workshops. The program was so successful that they filled all 6 of the retreat workshops in 2020 in a single day. With additional funding, more workshop retreats will be added (to donate to or sponsor a retreat, please visit our DONATE page).In 2020, All Secure Foundation has also began working directly with Special Operation units and the FRG (Family Readiness Group) by providing PTS Resiliency training at bases across the United States. In addition to working with the DOD, Tom and Jen also speak across the country to provide awareness and education on PTS including Congress, the Senate Committee on Veteran Affairs, The White House Communication Agency, USAA, Lockheed Martin, NAMI, and countless veteran organizations.https://allsecurefoundation.org/https://www.linkedin.com/in/jen-satterly-0b5b588/https://www.linkedin.com/in/tom-satterly-85088b29/https://allsecurefoundation.org/shop/all-secure-a-special-operations-soldiers-fight-to-survive-on-the-battlefield/https://allsecurefoundation.org/shop/arsenal-of-hope-tactics-for-taking-on-ptsd-together/
Bill Stauffer is the Executive Director of Pennsylvania Recovery Organization Alliance (PRO-A), the statewide recovery organization of Pennsylvania. He has been in recovery since he was 21. Bill has worked in numerous recovery organizations and spent his life aimed at moving the SUD care system towards a 5-year care paradigm. Listen to Bill and Rich as they discuss everything from the early Recovery Advocacy movement to how to scale a Recovery Non-Profit Organization. BIO: Experienced Executive Director with a demonstrated history of working in the non-profit drug and alcohol service system. Skilled in Treatment and Recovery service system operations, Crisis Intervention, Prevention, Dual Diagnosis, and Workforce Development. Strong business development professional with a Master of Social Work (MSW) focused in Masters of social work from Kutztown University.https://www.billstauffer.net
United States