Claim Ownership
Author:
Subscribed: 0
Played: 0
Description
Our guest today is Martijn Lampert, co-founder and Research Director at Glocalities, a values-based international research, and marketing insights organization that became known after their 2020 study on trust in the United Nations. Their most recent Trend Study 2022 is based upon interviews of 300,000 people stretching over 20 countries and spanning 8 years since the start in 2014. Gen Z is more activist and at the same time less optimistic and disenfranchised about their future, they have diminishing trust in meeting sustainability goals, and their prospect to flourish as well as to make a political impact. Half of the world's population is aged below 30, but only 2.6% of the world's parliamentarians are under 30. The young generation is the highest educated generation ever in human history. They have higher levels of trust in education and science, they are the most connected generations ever through the internet, and at the same time are emancipating and increasingly looking for purpose and quality of life.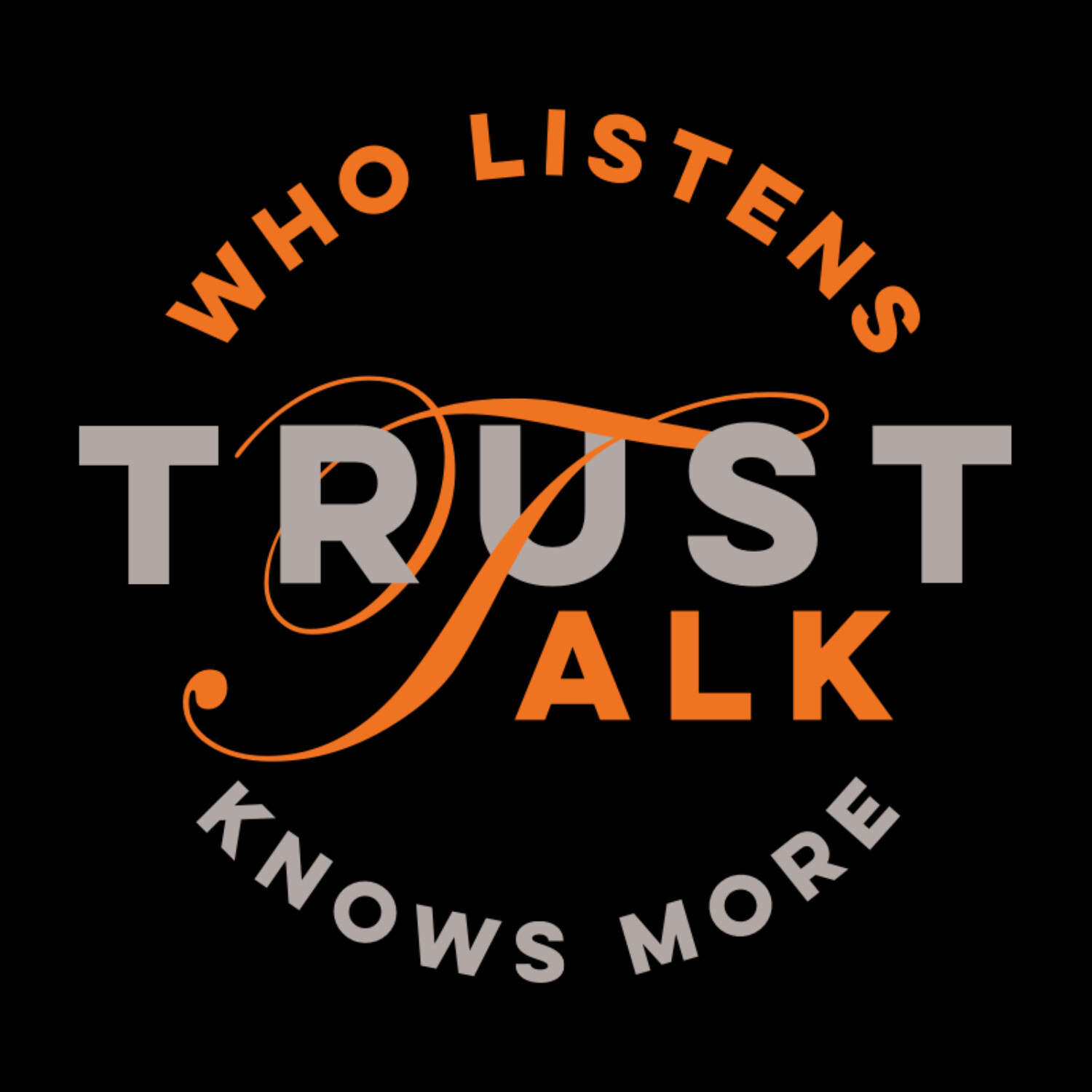 As the ultimate expert on the role of trust between organizations, Professor Reinhard Bachmann talks about the importance of risk and vulnerability: you do not need to trust if you are not vulnerable, nor if you want to avoid any kind of risk. What role play competence and integrity? He speaks about his research into the role of trust and power in two types of inter-organizational relationships, vertical relations (supply chain) and horizontal relations (M&A, joint venture, cooperations), the "system" or "institutional" trust in liberal capitalist countries (like in the UK) versus coordinated capitalist countries (like in Continental Europe). In the case of acquisition transactions, two organizations need to be integrated, it is not uncommon that one side distrusts the other (job loss, uncertainty) and why is it that many M&A transactions or joint ventures fail, due to lack of trust? In organizational trust you need to see real persons who represent an organization: if it is an abstract organization and you would not associate any human face with it, it is very difficult to trust. Too much trust is dangerous too: the global financial crisis of 2008 was for a part caused by too much trust in financial advisers ("blind trust"). He reflects upon organizations that say they do not need trust because they can control and monitor operations more closely by technical means (surveillance, video, etc), wondering whether trust becomes obsolete (he thinks it is not).
Our guest today is Francis Fukuyama. He is the Olivier Nomellini Senior Fellow at Stanford University's Freeman Spogli Institute for International Studies and a faculty member of the Center on Democracy, Development and the Rule of Law, and a professor of Political Science. His interest in philosophy and inspiration for his later work came from his undergraduate teacher, Allan Bloom. He talks about interpersonal trust that enables formal institutions to establish property rights and the rule of law and a commercial code to promote economic activity, about the lack of trust that will add to transaction costs and make business dealings much more difficult. When asked about the eroding political trust he talks about the rise of populist politicians and the distrust they foster against institutions as well as media to gain power, the elite losing sight of the views of ordinary people, being unresponsive and unaccountable, which has led to a crisis of trust in political institutions. We talk about information distortion, conspiracy theories, and the imperviousness of fact-checking and evidence. He counters China and Russia's arguments that liberal democracy is an obsolete system, and talks about Putin's Ukraine war and the effects that any outcome will have on other conflicts in the world, the Biden election win denial in the US, people's disenchantment with European institutions for not delivering.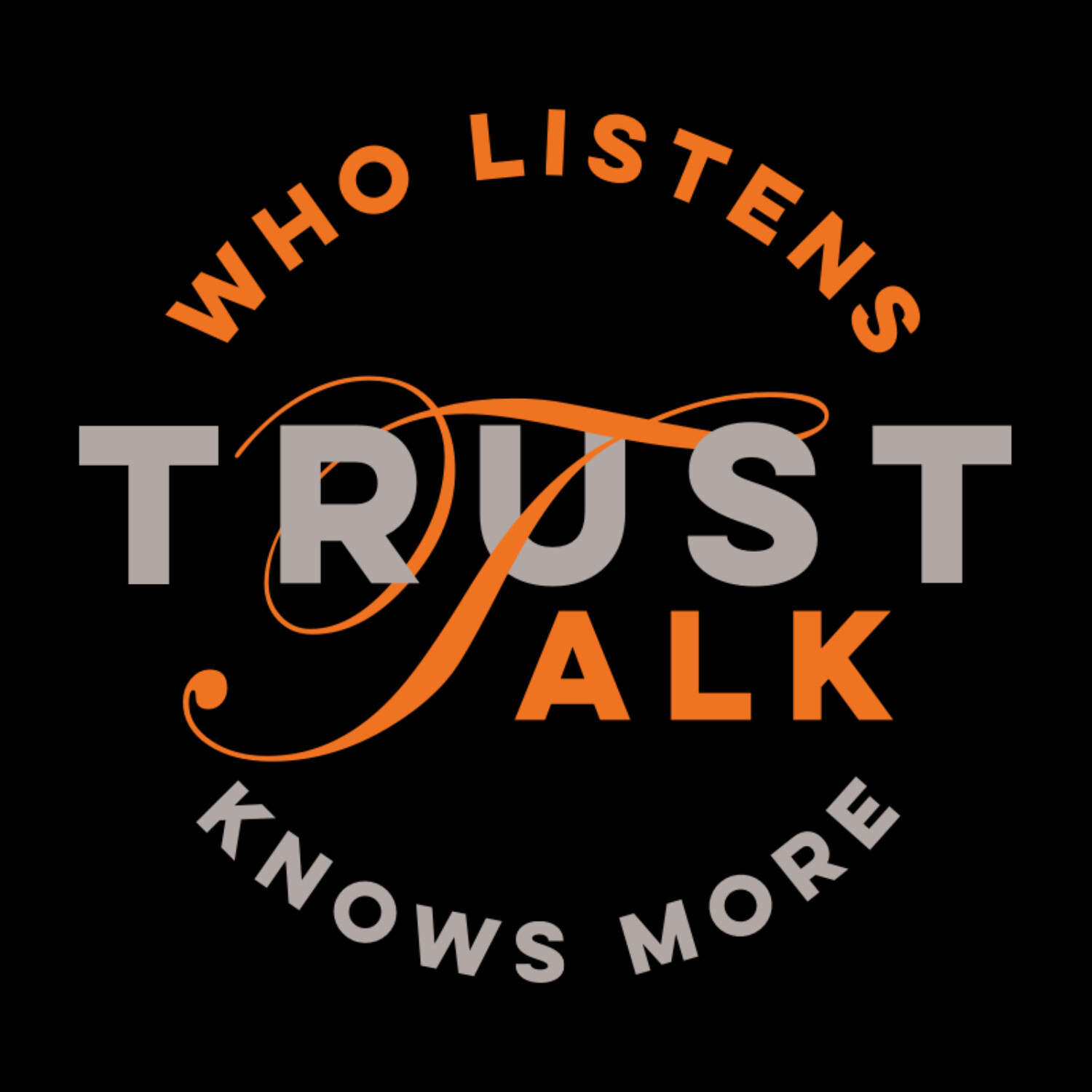 In his book, Trifecta of Trust, psychometrics and leadership expert Joseph R. Folkman has collected compelling data to make the case for the value of trust in leadership. His research shows that there are three core behaviors that create and reinforce trust from others. By mastering this leadership trust trifecta, you can increase success and happiness, both in business and in life.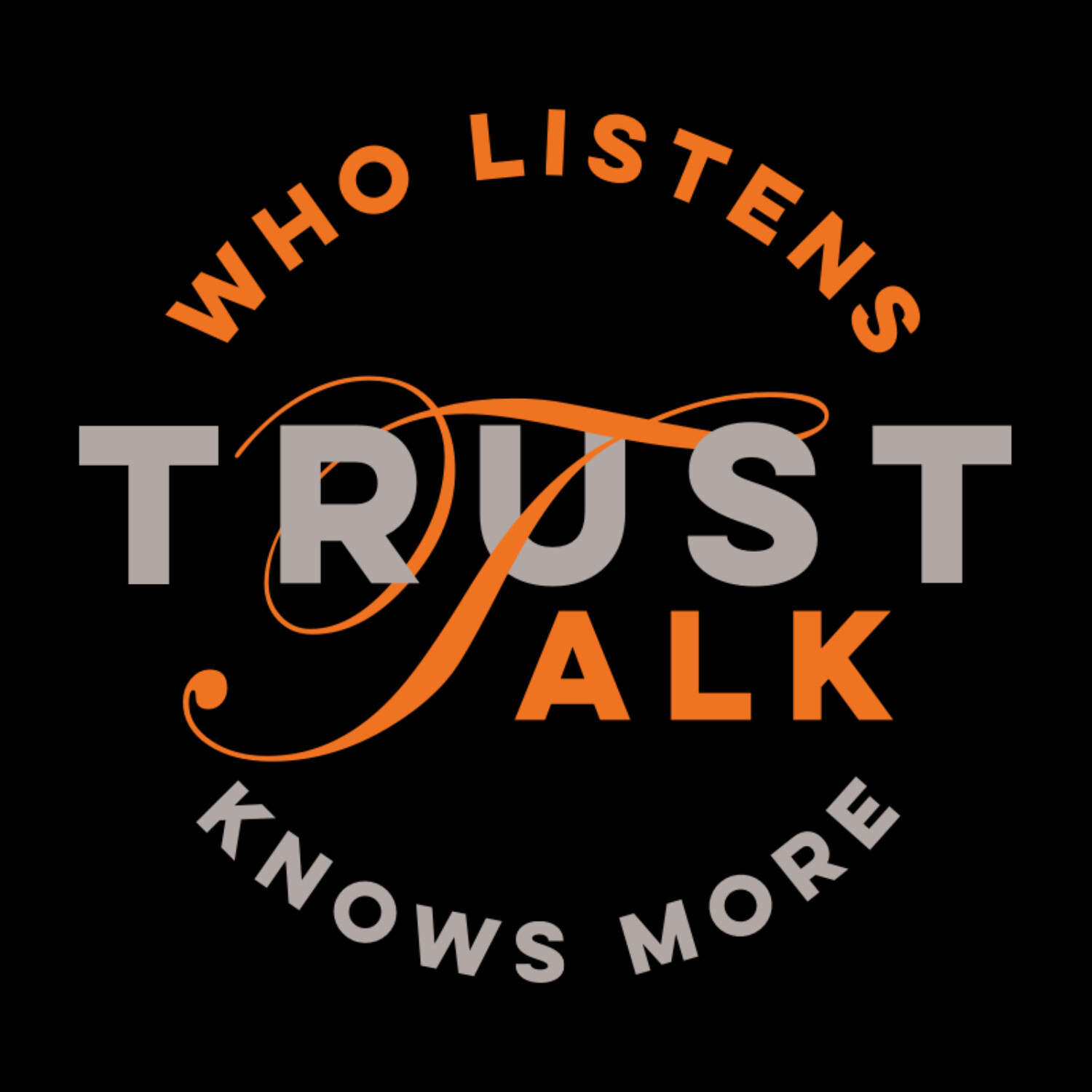 Today's guests are Deloitte's Michael Bondar and Natasha Buckley. Michael is a principal in Deloitte's Advisory Business and the US and global leader of Deloitte's Enterprise Trust Practice. Natasha is a senior manager at the Deloitte Centre for Integrated Research. Trust drives enterprise performance and mitigates risk. Trust elevates customer and brand loyalty, which can increase revenue. It enhances levels of workforce engagement, which can result in increased productivity and workforce retention. They talk about the old adage that you can only manage what you can measure and how Deloitte measures trust to help clients make strategic decisions. Natasha and Michael also talk about how specific operating areas like superior customer service delivering innovative solutions or protecting customer data significantly elevate trust in a brand leading to higher performance. We talk about digital engagement and digital transformation and why they are key drivers of trust. About A.I. and how it can help to validate information accuracy. How trust across different stakeholder groups can be maintained and the trust challenges that lay ahead.
Today's guest is Sander Smits, senior partner at McKinsey Amsterdam. He talks about the book "CEO Excellence". The consultancy firm interviewed over 2.400 CEOs out of their database, from which they selected 67 "Excellent CEOs" for the book. He talks about the role of Roosevelt's "fireside chats" during the financial crisis of the 1930s to create trust and the parallel with CEOs finding ways to establish trust with the company's board and its stakeholders, the need for transparency with the board, and the different dynamics that play a role in steering the company, like setting a bold vision on where the company should be headed to and by doing so build trust. 68% of CEOs that were interviewed said they were completely unprepared for their new role, and one-third of Fortune 500 CEOs don't make it through the first 3 years of their tenure. He talks about the book's research into six mindsets - McKinsey calls it the "Irreducible Core" – that CEOs have to rise to the top of the list, one of them to listen to numerous inputs and from that formulate a bold vision. Engaging with stakeholders builds trust. He mentions the example of the Nestlė CEO who reached out to environmentalists to talk about renewable raw materials and how to use that, trying to fully understand their point of view. He likes a quote from one of the interviewed CEOs: do you want to have a team of stars or do you want to have a star team?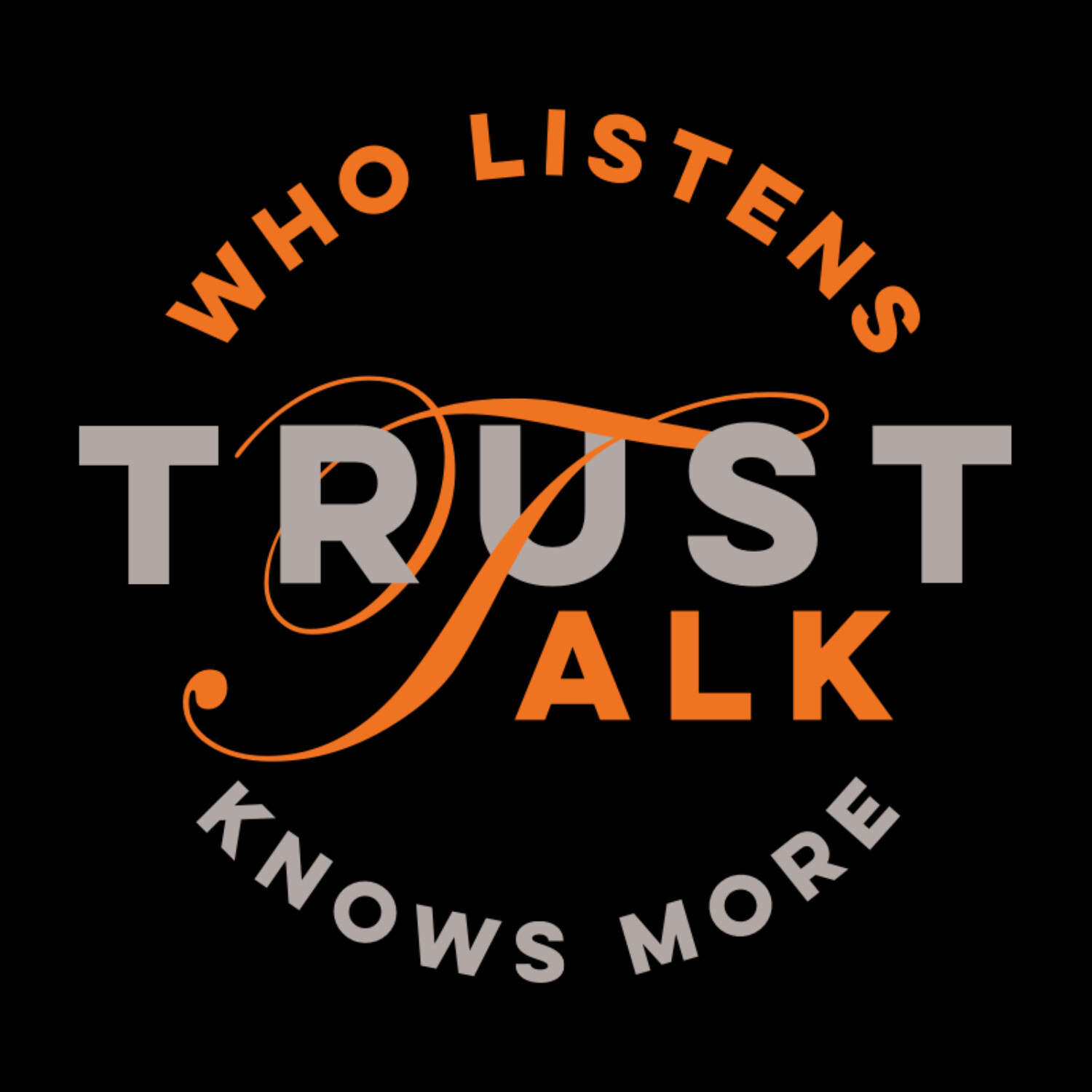 Our guest today is Tonia Ries, Executive Director of Thought Leadership for the Edelman Trust Institute. For more than 20 years Edelman has been publishing the Edelman Trust Barometer on the status of trust in four institutions: business, government, NGOs, and media. She talks about GenZ and their predilection for employment values and societal roles of their employers, spreading their influence on Western culture and views on the role of trust. Recent trust research shows an epidemic of misinformation and widespread mistrust of societal institutions and leaders around the world, a failing trust ecosystem unable to confront the infodemic, leaving the four institutions—in an environment of information bankruptcy and a mandate to rebuild trust and chart a new path forward. Recent research shows that governments are not seen as competent, nor ethical. Rather businesses are more trusted increasingly being asked to take on responsibilities that historically have been responsibilities for governments. She talks about exciting new opportunities when it comes to trust research. The interview concludes with Tonia's vision of the main challenges for trust research. She talks about stakeholder capitalism and the debate as to who should the primary stakeholder of business be.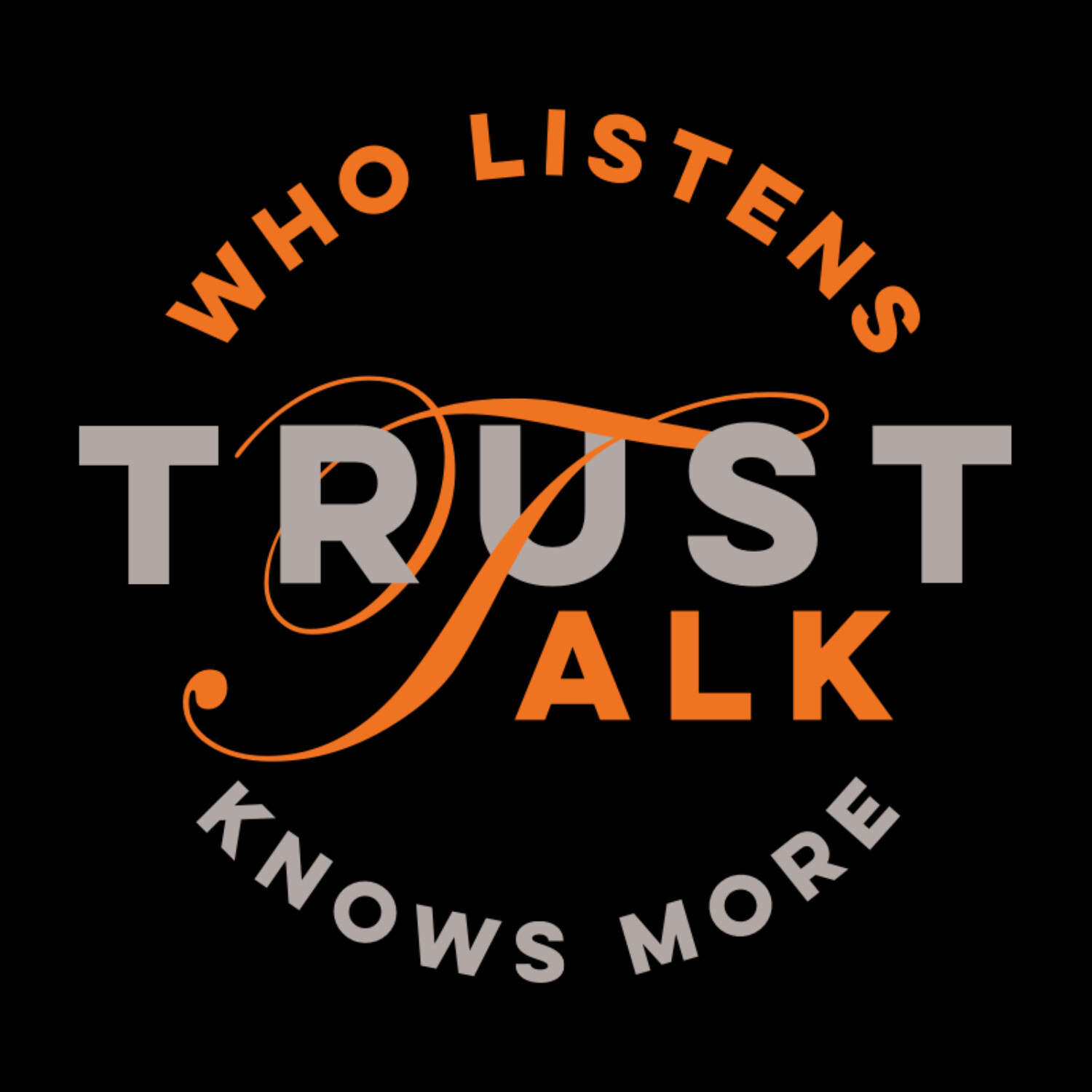 Our guest today is Reinhard Stelter, Professor of Sport- and Coaching Psychology at the University of Copenhagen, Denmark. He advocates a new form of coaching as a transformational dialogue, one that fosters trust between the coach and the dialogue partner by a more relational "attunement" or resonating with the coaching partner. He refers to the need for what the German sociologist Hartmut Rosa called "Resonance", to show that in times of ever-growing acceleration in technology, private interactions, and social processes, resonance might be the solution. He advocates that in the process of resonating with another person, we can develop trust and growth in relationships and understanding. He talks about his move from performance-oriented sports psychology towards developing coaching as a transformational dialogue where trust is the foundational premise. The focus is on developmental issues, where clients or dialogue partners struggle with themselves or specific challenges they are faced with. The perspective of "dialogue coaching" can be described as fellow-human companionship: dialogue guides – a professional coach or colleague or a friend – support their dialogue partner by including themselves in the dialogue as a collaborative and co-reflecting partner.
As a researcher in AI and robotics, Professor Benjamin Kuipers, in this interview, sees increasing applications of AI in our society. It is natural to wonder whether the behavior of these artificially intelligent systems should somehow be governed by ethics. There is general agreement that ethics imposes constraints on individual behavior for the benefit of society as a whole. There is also a general recognition that trust is important, for individuals, organizations, and society as a whole. But aside from recognizing that trust is in general a good thing, few people have looked carefully at the specifics of how trust serves the thriving, and perhaps even the survival, of our society. In this interview, Benjamin Kuipers, based on ideas from many insightful thinkers, suggests a framework for how these elements work together: a society thrives when it has the resources to respond to threats and opportunities when it gains resources through positive-sum interactions where many positive-sum interactions are forms of cooperation, which in turn involves vulnerability to exploitation by partners. Trust is a willingness to accept vulnerability, confident that it won't be exploited, and for trust to be effective, one's self and others must be trustworthy. Through ethics, a society teaches its members how to be trustworthy and how to recognize trustworthiness in others.
Our guest today is Jason Rhys Parry, Senior Content R&D at Sapienship, the global social impact company founded by Yuval Noah Harari and Itzik Yahav and headed by Naama Avital. Sapienship's mission is to focus global attention on the most important collective challenges facing the world today, through entertainment, education, and investments. In this interview, he talks about an old mechanism for academics to build trust, the footnote, and the damaging effect hiding scientific work behind paywalls has on public access to information. Global cooperation did produce unintended positive effects on global warming as he explains the Montreal Protocol did by storing billions of tonnes of carbon stored in plants that would otherwise be in the atmosphere. He talks about the "replication crisis" in science, flawed studies, experiments that fail to replicate, the effect of too much media attention, and a lack of self-criticism and self-evaluation. And about the cost of averting climate breakdown: the "2%-More-Rule": if humanity invests just an extra 2% of Global GDP in developing eco-friendly technologies and infrastructure every year, this would be enough to prevent catastrophic climate change.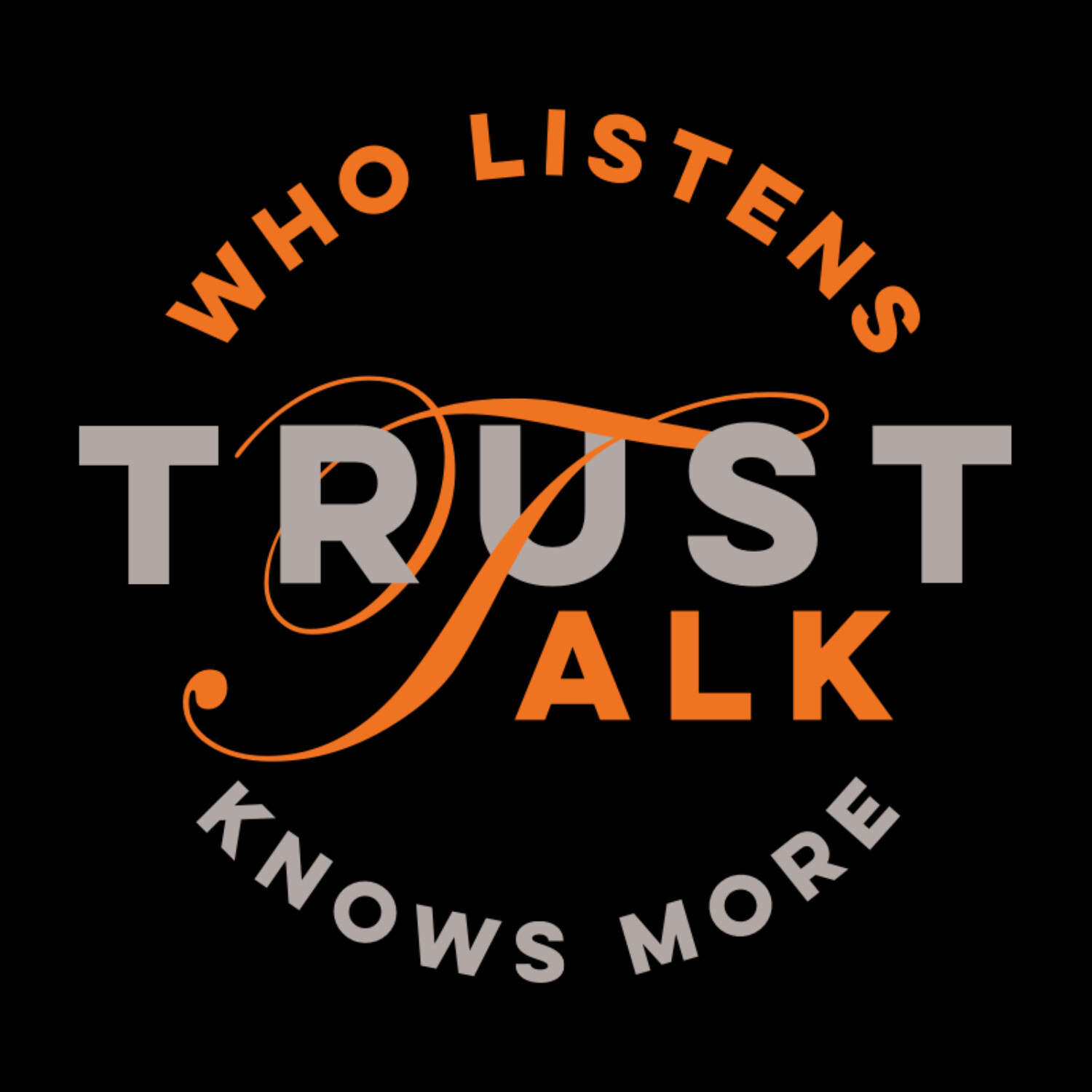 Our guest today is Margaret Levi, professor of Political Science and Director of the Centre for Advanced Study in the Behavioural Sciences at Stanford University. She talks about her upbringing in a middle-class Jewish suburb, how the protest marches she was going to with her mother, and the books she got from her father made her believe that you have to stand up to something that's wrong. Her publications concentrate on trust in government, the ways in which citizens and governments interact, about institutions providing a setting in which we feel protected. She talks about the social contract between citizens and their institutional leaders and the role of accountability. The Covid pandemic has produced new insights into citizens' behaviors. In her book "In the Interest of Others" she explains why members of organizations are willing to engage in costly actions, using the Australian transportation unions as an example. To create trust, credible and fact-based communication is essential. Asked what the challenges are for future generations of political scientists, she mentions the threat democracy is under.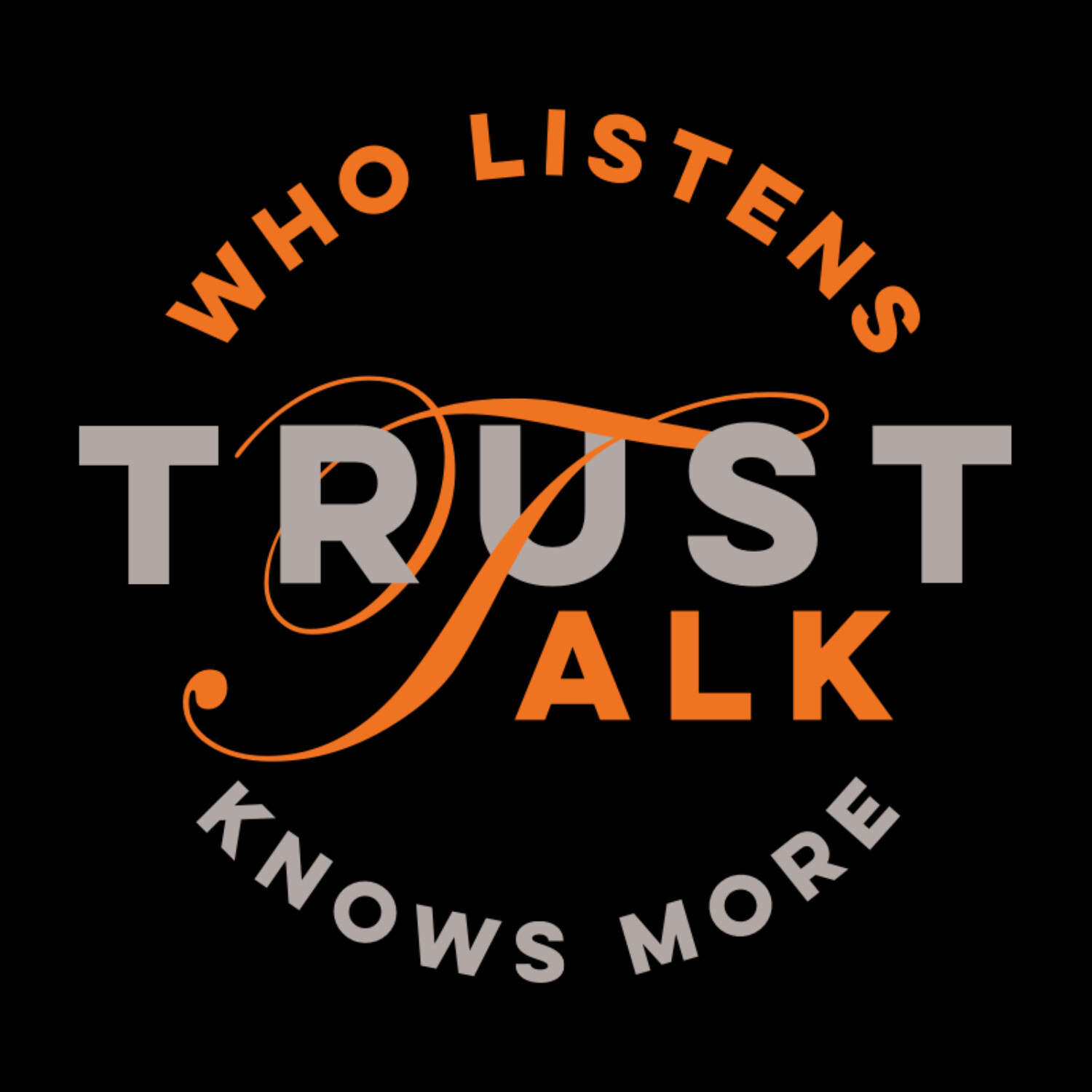 In today's interview with Peter Sieradzki, former CEO of the private bank InsingerGilissen, he talks about trust built on institutional processes, the breaches of trust in corporations and banks, the role of integrity and sustainability in the banking business, and about fintech providing a great impetus in the development of new technology and new systems in banks. He reflects on cryptocurrencies and whether they can gather sufficient integrity to be seen as a trusted financial instrument and on trust challenges for banks in the foreseeable future.
Andrew Winston, the co-author of the book "Net Positive", talks about the challenges that lay ahead and the limited time we have to contribute to the world's problems. A net positive company improves the well-being of everyone they impact and the lives of everyone it touches, from customers and suppliers to employees and communities, greatly increasing long-term shareholder returns in the process, taking ownership of all the social and environmental impacts its business model creates. This in turn provides opportunities for innovation, savings, and builds a more humane, connected, and purpose-driven culture. He talks about the important connection of building trust with the external world so you can get to the kinds of partnerships and collaborations that we need to solve really big problems, without that trust built up, it's going to be nearly impossible, as one cannot have a very functional partnership unless there's some level of trust. This is no utopian fantasy. Courageous leaders are already making it real and the stakes couldn't be higher. With bold vision and compelling stories, he sets out the principles and practices that will deliver the scale of change and transformation the world so desperately needs.
Today's guest is Wes Bricker, US Vice-Chair and US Trust Solutions Co-Leader of PwC. He served as Chief Accountant at the US Security Exchange Commission. In this interview he talks about PwC's project "The New Equation" and the two most fundamental needs clients and organizations are grappling with today: Firstly the urgency to successfully respond to, and change, in the face of major shifts shaping the world: technological disruption, climate change, fractured geopolitics, social tension, and the continuing effects of the COVID-19 pandemic. Secondly, the need to build trust at a time when it is both more fragile and more complicated to earn. 
The Covid pandemic has learned us that we have to rely on science, at the same time when scientists appear in public they are often criticized and mistrusted. In this interview, Roberto Gronda (University of Pisa, Italy) explains why this is: operating as a scientist in the context of a university or laboratory renders more trust than a scientist doing consultancy where the scientist has to show more qualifications, like being media savvy. A lot of scientists work in big groups, so they need to trust each other because they do not have all the skills necessary to assess every bit of knowledge. The old idea is that there is a scientist who has enough skills to build everything from scratch, to know everything about his field of research to be completely autonomous from all the other people. That's not possible anymore. So lay people need to trust a scientist. But the relationship between laypeople and scientists is a relationship of inequality. As for what knowledge is concerned, there is no chance that laypeople can know things better than scientists in their field of research.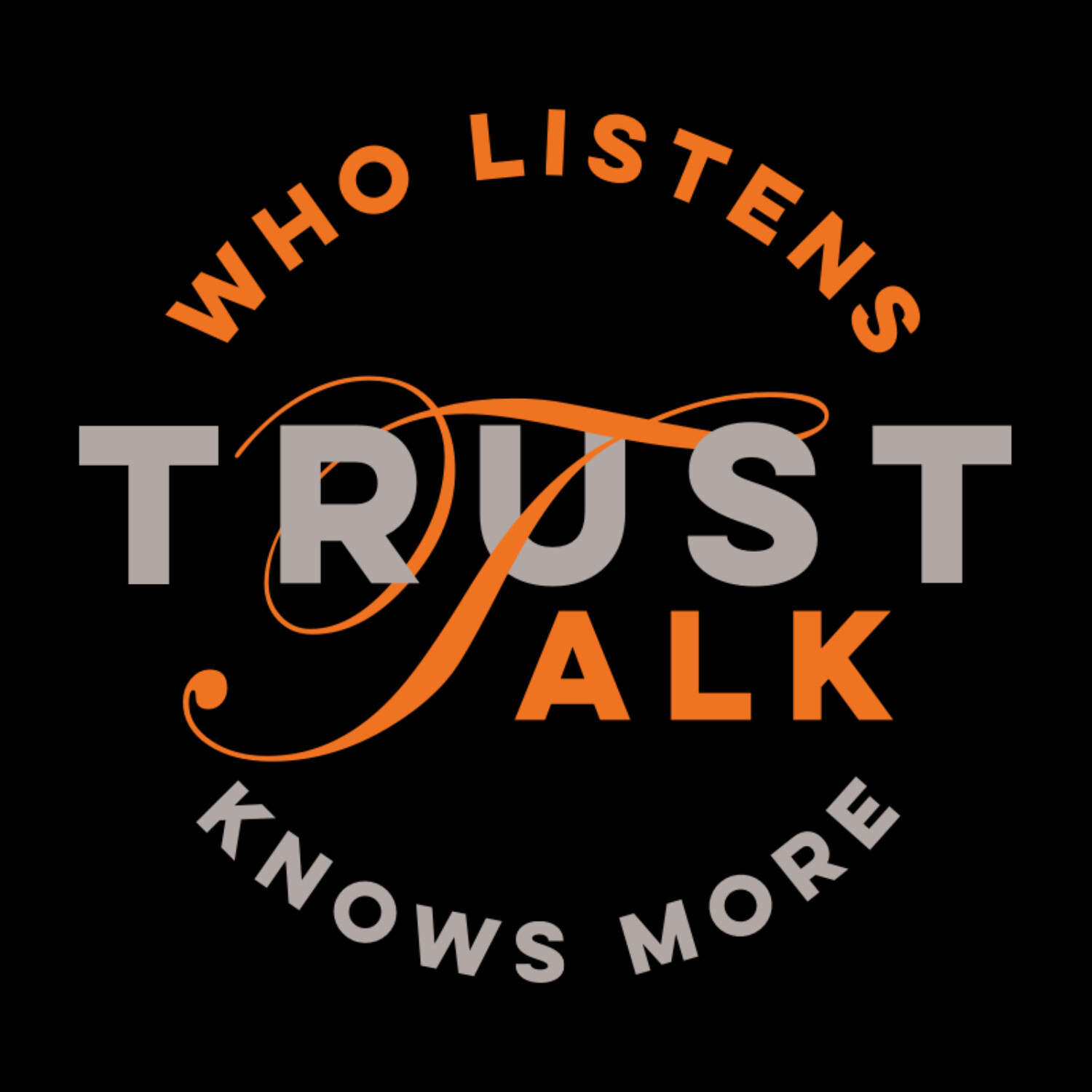 In this interview with Moira Dean, Professor in consumer psychology and food security at Queens University in Belfast, Northern Ireland (UK) we talk about her research into consumer food choices, food safety, food fraud, risk perceptions, and food supply chain management and food labeling. Consumers developed different food habits during the pandemic and lockdowns. We talk about the "head, heart, and hands" or the perceptions, attitudes, and behaviors of consumers and producers along the food supply chain to explore food security challenges and create trust in food. She explores the challenges in global food integrity and how the world's growing population will get food in a sustainable, cost-effective, and environmentally friendly way. In the interview, we cover the 2020 Deloitte survey into consumer attitudes on ethical and environmentally produced food. How can labeling products enlarge the trust of consumers? What is the role of all players in the food production chain, the farmers, food producers, and retail?
This interview with Richard Ned Lebow, Professor of International Political Theory at the Department of War Studies at King's College in London, was taken, just before Russia invaded Ukraine. We talked about trust in international relations, about the view that asking Ukraine to renounce membership of NATO is dangerous (which he does not agree with), a discussion that rendered moot with the news about Russia invading Ukraine. Trust is an important element in diplomacy mentioning three famous examples in history. Trust in diplomacy should be distinguished from trust in nations. He talks about the role of disinformation during World War II. Russia was not the only country using disinformation ("maskirovka") in warfare. General Patton of the Allied Forces staged a non-existent army in Kent, including radio traffic as if it was a real army to strengthen the German belief that an allied invasion would start in the French Port of Calais. He comments on Stanford professor Larry Diamond's view that we see a trend of a "democratic depression", about deterrence and realist models of International relations assuming that trust is in short supply.  
When companies or politicians break trust, it takes three equally important steps to repair trust. Sandra Sucher, a professor of management practice at Harvard Business School and co-writer of the book "The Power of Trust: How Companies Build It, Lose It, Regain It", takes us through some examples of apologies after broken trust that were ineffective, causing tremendous harm. UBER is a very competent company, yet they are losing customers due to a lack of trust, Volkswagen had its trust failure after rigging emissions test of their diesel cars, for which the CEO apologized, but did so unconvincingly, with great consequences. But there are examples of successful trust repair. Who remembers Japanese-based platform business Recruit Holdings, who after a scandal showed how to repair broken trust, or the PWC gaffe from 2017, where employees mixed up the winner's envelope, as a result of which La La Land was announced the Oscar winner, instead of Moonlight. Both did a remarkable job in restoring trust. In the interview, she explains what it took to restore those trust failures. She talks about a study by Kurt Dirks who found that the NCAA basketball team won the most games due to the trust they had in their coach and about the way politicians can restore broken trust, about creating a trusted work environment for women, and the four attributes of trust repair.
Today's guest is entrepreneur Leen Zevenbergen. Together with Marcello Palazzi, he started the non-profit organization "B Lab", with the idea that a different kind of economy was not only possible but necessary and that business could lead the way towards a new, stakeholder-driven model. B Lab has become known for certifying B Corporations (or "Benefit Corporations"). A "B Corp" is a company that meets high standards of social and environmental performance, accountability, sustainability, and transparency. Currently, there are over 4,000 B Corps in 75 countries. He talks about the Impact Measurement Tool of B Lab which 160,000 companies in the world are using. The country with the most B-Corps is Italy.
In this interview with Carl Hart, professor of neuroscience at Columbia University, New York, he sets out his belief that the way we think about drugs and addiction is wrong and prevents society to live up to its ideals of liberty and the pursuit of happiness. All drugs, he argues, should be fully legalized, and instead of punishing or shaming people for drug use, we should focus on helping them use drugs wisely. Do we trust the people that regulate drugs to do the right thing to keep people safe? In his view, the answer to this question is a resounding no. We don't trust those people.
United States