Discover
Raised to Deliver Podcast
Claim Ownership
Raised to Deliver Podcast
Author: Vladimir Savchuk
Subscribed: 63
Played: 412
© Copyright Vladimir Savchuk
Description
Welcome to Raised to Deliver Podcast with Pastor Vlad. You were raised from a life of sin, bondage, and darkness to a new life in Jesus. The Holy Spirit will use this podcast to bring freedom and healing into your life as well as to equip you to bring His kingdom to those around you.

This podcast will feature short devotionals from Pastor Vlad as well as his sermons and interviews with guests.
3 Ways to Defeat Insecurity // Vladimir Savchuk ________Don't forget to subscribe, share, and rate this podcast!________Podcast Notes:According to the Counseling and Mental Health Center at The University of Texas at Austin, low self-esteem often presents in one of three patterns:1. Imposter Syndrome: A person uses accomplishments or false confidence to mask their insecurities. They fear failure will reveal their true, flawed self. The person may use perfectionism or procrastination to deal with this anxiety.2. Rebellion: A person pretends they don't care what others think of them. Their feelings of inferiority may manifest as anger or blame. They may act out by defying authority or breaking laws. 3. Victimhood: A person believes they are helpless in the face of challenges. They may use self-pity to avoid changing their situation.  They often rely on others to save or guide them.Genesis 2:15-17Insecurity is idolatry (Jeremiah 2:13)Insecurity leads to insanity. 
Insecurity is into titles, identity is into towels. Insecurity is into competing, identity is complete Insecurity focuses on weight, identity focuses on worth Insecurity looks in the bathroom mirror, identity looks in the mirror in the wordInsecurity is jealous, identity is joyfulInsecurity is focused on issues, identity is focused on intimacyInsecurity is into self-pity, identity is into self-careInsecurity live out labels, identity live out of loveInsecurity hides from God, identity hides in GodInsecurity feels abandoned, identity walks as adoptedInsecurity leads to idolatry, identity leads to inheritance 1. When you have a reason to feel insecure, you have a choice not to feed on insecurity. It's not the tree that made him feel shame, eating from it did that. Focusing - Feeding - Feeling. 2. When you don't eat from the tree of life, you end up wearing fig leaves. 

Figleaves can't fix insecurity, feeding on the fruits can. Intimacy hurts insecurity. When you are aware of God, you lose attention to self. When you're aware of self you lost the attention of God. Your body came out of the dirt. You came out of God.3. When you can't remove the tree of knowledge, you must resist it. 
A forbidden tree has a voice. Voice uses your issue to question your identityVoice uses your situation to doubt your revelation Voice uses your condition to overthrow your position Voice seeks to question in the dark what God revealed in the lightJesus resisted it the voice, He did not remove the vice. ________________________Books, Podcast, Online School, Give https://linktr.ee/vladhungrygen
Anointing of the Holy Spirit // Vladimir Savchuk ________Don't forget to subscribe, share, and rate this podcast!________Podcast Notes:Anointing makes the difference. Prophets, priests, and kings were anointed. Objects were anointed. Messiah comes from the Hebrew word "anointed" it's to smear ointment on something. Jesus was anointed. Satan is the antichrist. The anointing of the Holy Spirit is the overflow of the divine life of God through you as a consecrated servant of the Lord.1. Appointing requires anointing. (Why) 1 Samuel 9:19-20A. Destiny was in his heart. Donkeys were on his mind. 
B. Unrealistic dreams require the Holy Spirit.C. Without the anointing our calling is dangerous, with the anointing you are dangerous!
2. Anointing comes by association. (How) 1 Samuel 10:11
A. Holy Spirit came upon Saul by being in the company of prophets. B. Association changed him so much that he became a proverb. 3. Anointing grows by desperation. 1 Samuel 19:24A. Experiences must lead to hunger for God.B. God replaced a man who knew it all and had it all with a boy who was after God's heart! C. When you lose the hunger, you lose the fear of God. 4 Things that Steal Hunger?- Offense
- Disappointment- Busyness- Materialism________________________Books, Podcast, Online School, Give https://linktr.ee/vladhungrygen
4 Reasons to Fasting // Vladimir Savchuk Don't forget to subscribe, share, and rate this podcast!Books, Podcast, Online School, Give https://linktr.ee/vladhungrygenPodcast Notes:Food is good, a gift from God! (1 Cor.8:8; 1 Tim. 4:4). Fasting should be a habit of praying and giving. Fasting is a normal part of being human. Jesus said, "when", not "if" we fast. He modeled it and expected His followers to do the same. Fasting afflicts the soul Leviticus 16:29-31Purpose of Fasting: 1. Calamities of life 
Ezra for finances and protection (Ezra 8:21). Fasting is a Biblical way to humble yourself (Psalm 35:13; 69:10).2. Connecting with God 
Jesus said they will fast when I am gone (Mark 2:20).3. Calling of God
. Most of the people in the OT fasted in crisis, Jesus fasted for His calling.4. Conquering of the devil (1 Samuel 7:6; 2 Samuel 1:12; 2 Chronicles 20:3; Matthew 17:21; Isaiah 58:6
)How to Fast:1. Make it a habit2. 
Take it slow3. 
Drink water4. 
Feed your spirit (u can't control what you feel, control what you feed) 5. Try different types of fast (full, partial) 6. 
How you enter and end your fast matters7. 
Consult your doctor
4 Steps to Self-Deliverance // Vladimir Savchuk Don't forget to subscribe, share, and rate this podcast!Books, Podcast, Online School, Give https://linktr.ee/vladhungrygenPodcast Notes:1. STOP DATING DELILAH (Judges 16:11). Which Delilah have you allowed as your love whom you allow to bind you? (Judges 15:14). Don't play games with sin. Sin is at the door, it's crouching. Dominate it. 2. INCREASE FIRE IN YOUR LIFE (Acts 28:3, 5). Stronger fire exposes vipers. The same fire that exposes it will expel it. Keep putting logs into your spiritual life. As the palm tree grows, it breaks bands around it
As a chicken grows, it breaks the shells around it
As you know the truth, you become free3. SHIFT FROM A SLAVE TO A SOLDIER.4. YOU'RE NOT A PIG, SO DON'T LIVE IN THE MUD. Compromise is the devil's method. Condemnation is his method.
5 Steps to Lose the Fire of God // Vladimir Savchuk Books, Podcast, Online School, Give https://linktr.ee/vladhungrygenDon't forget to subscribe, share, and rate this podcast!Podcast Notes:1. Peter focused on his love for Jesus, instead of Jesus' love for him. (Matthew 26:33-34)When we focus on our love for God instead of his love for us1. We are living for approval instead of out of being accepted by God. 2. We make empty promises instead of living in his presence.3. We live on emotions instead of devotion. 4. Our passion lacks compassion. We love Him because He first loved us. 1 John 4:192. Peter slept when he was supposed to be praying. (Matthew 26:40; Luke 22:31-32; Mark 14:32-34)When our prayer life goes to sleep, our past life wakes up. SLEEPING devotions produce SLIPPING & TRIPPING in sin. If we don't PRAY, we STRAY. The secret place is where Jesus is interceding for you; enjoy his company, and receive his heart. (Hebrews 7:25). Stay long enough to release the burden. Linger long enough to receive his burden. Release your hurt, receive his heart. 3. Peter followed Jesus from a distance to preserve his life. (Matthew 26:58)If we don't deny self - we will deny the Savior. It's easier to sacrifice sin than to sacrifice yourself. (Matthew 16:24-25). We follow Jesus when it brings success, but when it costs a sacrifice, we play safe by following him at distance. 4. Peter warmed himself at the wrong bond fire. (Mark 14:54; John 18:18)The world's fire is attractive, addictive, and annihilating.5. Peter went back to his old life. (John 21:3)Remorse makes things worse. (2 Corinthians 7:10)Restitution is making things right without getting right with Jesus.
4 Truths About Prayer // Vladimir Savchuk Books, Podcast, Online School, Give https://linktr.ee/vladhungrygenDon't forget to subscribe, share, and rate this podcast!Podcast Notes:1. TAKE SPIRITUAL BATTLE TO SPIRITUAL ZONE (Exodus 17:11)
2. YOU DON'T GET WHAT YOU'RE PROMISED BUT WHAT YOU FIGHT FOR(Daniel 10:12-13)3. PRAYER IS JESUS' JOB IN HEAVEN! (Hebrews 7:25; Luke 22:31)4. WE ARE EITHER HOUSE OF PRAYER OR DEN OF THIEVES (Matthew 21:13)Daniel would rather spend the night with lions than miss a day without prayerA day without prayer is a boast against God! Until you know that life is a war, you cannot know what prayer is for - John PiperSee prayer as either a spare tire or engine!!! ________________________Books, Podcast, Online School, Give https://linktr.ee/vladhungrygen
3 Types of Witchcraft // Vladimir Savchuk ________Books, Podcast, Online School, Give https://linktr.ee/vladhungrygen________Don't forget to subscribe, share, and rate this podcast!________Podcast Notes:Witchcraft is the attempt to control people and make them do what you want by use of any spirit than the Holy Spirit.WITCHCRAFT- It was forbidden Le 19:26-28,31; 20:6; De 18:9-14 and denounced Isa 8:19; Mal 3:5. It was practiced by the Egyptians Isa 19:3,11,12, by the magicians Ex 7:11,22; 8:7,18, by Balaam Nu 22:6; 23:23, by Jezebel 2Ki 9:22, by the Ninevites Na 3:4,5, by the Babylonians Isa 47:9-13; Eze 21:21,22; Da 2:2,10,27, by Belshazzar Da 5:7,15, by Simon the Sorcerer (Magus) Ac 8:9; 1, by Elymas (Bar-Jesus) Ac 13:8, by the girl at Philippi Ac 16:16, by false prophets Jer 14:14; 27:9; 29:8,9; Eze 13:6-9; 22:28; Mt 24:24. It was practiced by entrails Eze 21:21, by images 2Ki 23:24; Eze 21:21, by rods Ho 4:12. Saul consulted the Witch of Endor 1Sa 28:7-25. Books of witchcraft were destroyed Ac 19:191. WITCHCRAFT is the work of the flesh. (Galatians 5:19-20)Three ways this witchcraft manifests:A. ManipulationB. Intimidation C. DominationWitchcraft is the religion of fallen humanity. (1 Samuel 15:23)2. WITCHCRAFT is a spiritual force.Three ways this works: A. Witchcraft is the spiritual power that operates by spells and curses (Numbers 22:10-11, 17).B. Divination is a spirit of python (Acts 16:16).C. Sorcery works by objects, charms, music, and drugs. The New Testament Greek word translated "sorcery" is pharmakeia, which is the source of our English word pharmacy. In Paul's day, the word primarily meant "dealing in poison" or "drug use" and was applied to divination and spell-casting because sorcerers often used drugs along with their incantations and amulets to conjure occult power. Revelation 9:21 "drugs"
3. WITCHCRAFT within the church. (Galatians 3:1-3). Bewitched "evil eye" in Greek. It's the aim - It obscured the revelation of Jesus Christ crucified A. All benefits come by the cross B. Cross is the means of satan's total eternal defeat C. Only source of power for living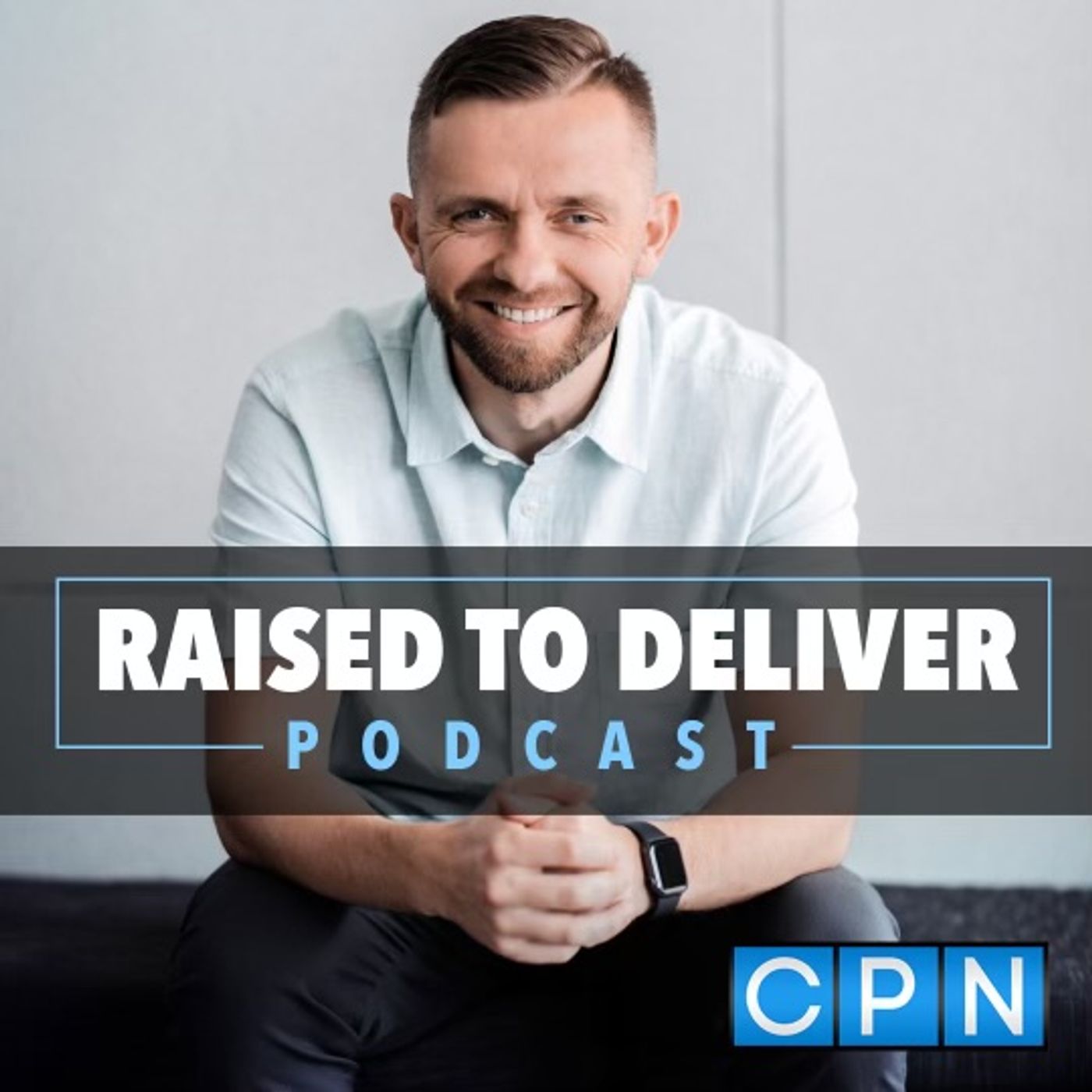 Comparison of Trap // Vladimir Savchuk ________Don't forget to subscribe, share, and rate this podcast!________Books, Podcast, Online School, or Donate https://linktr.ee/vladhungrygen
Vision is the Language of the Holy Spirit // Vladimir Savchuk________Don't forget to subscribe, share, and rate this podcast!________________________Books, Podcast, Online School, Give https://linktr.ee/vladhungrygen
Love Jesus with Passion // Vladimir Savchuk________Don't forget to subscribe, share, and rate this podcast!________________________Books, Podcast, Online School, Give https://linktr.ee/vladhungrygen
10 Ways to Deal with Difficult People // Vladimir Savchuk________Don't forget to subscribe, share, and rate this podcast!________________________Books, Podcast, Online School, Give https://linktr.ee/vladhungrygen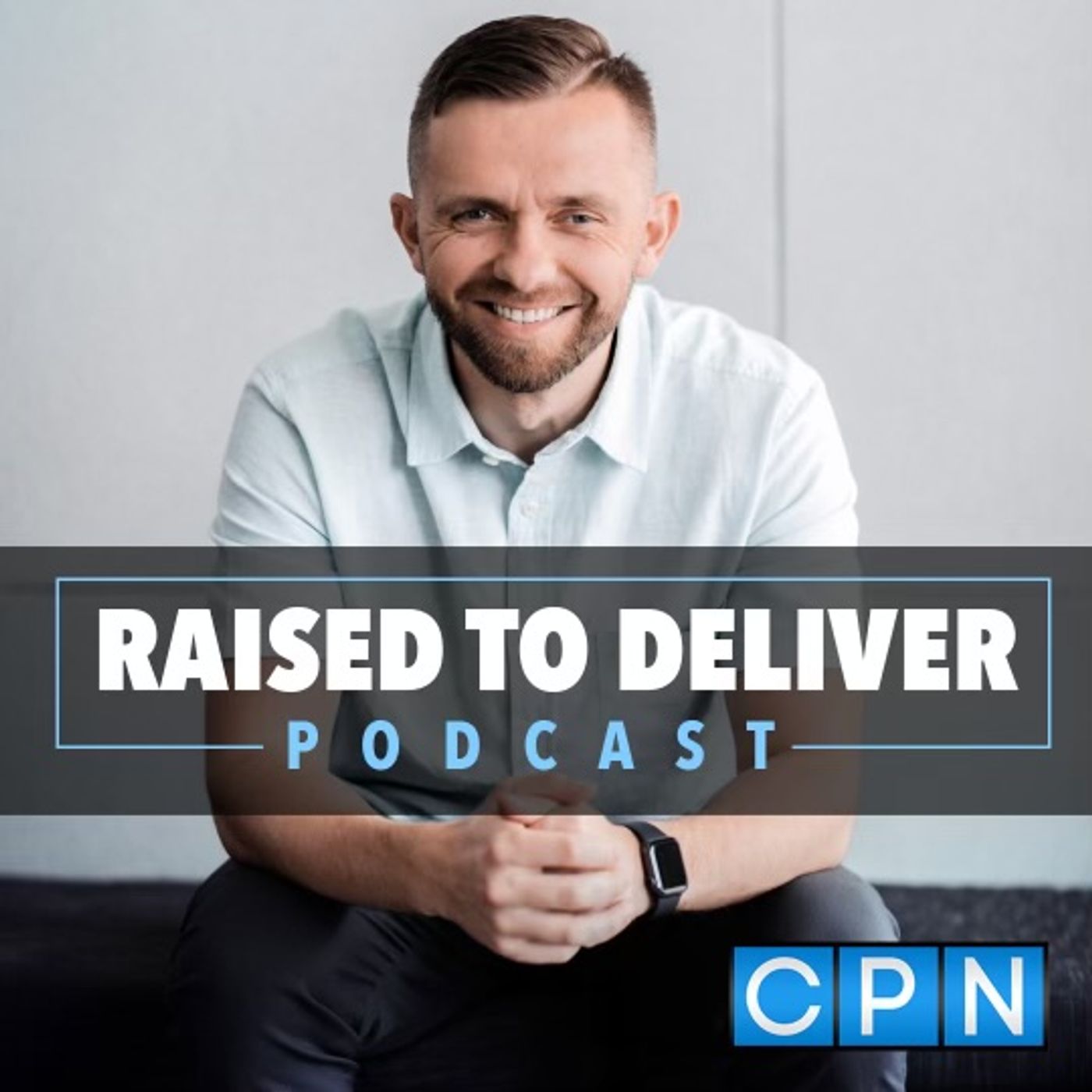 Heart Attack // Vladimir SavchukLeadership flows from the heart (Ps. 78:72; Gen. 20:5-6)Life flows from the heart (Prov. 4:23)Love flows from the heart (Matt.22:38-39)Lord looks at the heart (Is.66:2; Matt. 5:4; Matt.13)Heart attack. There is an attack on your heart. "Keep your heart with all diligence, For out of it spring the issues of life."‭‭Proverbs‬ ‭4:23‬ ‭NKJV‬‬"Take my yoke upon you and learn from me, for I am gentle and humble in heart, and you will find rest for your souls." Matthew 11:29 NIVThe secret of His rest is not His routine, discipline, system, lifestyle but his heart.The condition of your heart is your secret receipts of rest. When hurry has replaced humility, the pressure will replace peace, and burn out will replace burning. Enroll in Online School https://www.vladschool.comDownload free material https://www.vladimirsavchukDonate: http://www.paypal.me/vladhungrygen
Build Fire, Not Excuses During Pandemic (Mantles Conference 2020) // Vladimir Savchuk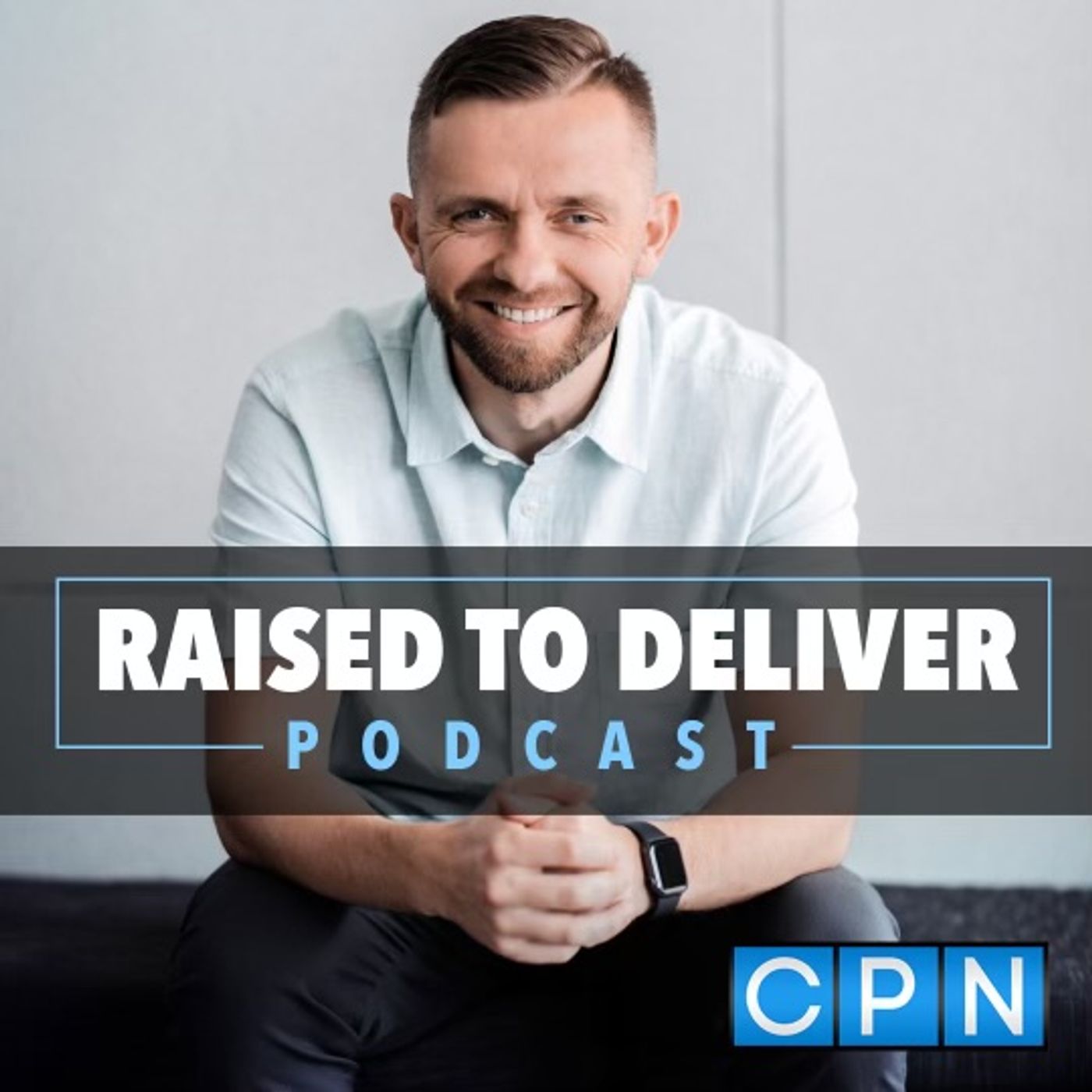 Then He said to them, "Take heed what you hear. With the same measure you use, it will be measured to you; and to you who hear, more will be given. Mark 4:24_______________________________________All my digital content is available for free to download: https://www.vladimirsavchuk.comWant to be mentored be? Enroll in VladSchool. It's free!https://www.vladschool.comDonate: https://www.paypal.com/paypalme/vladhungrygen
10 Lessons for Marriage from 10 Years of Marriage // Vladimir Savchuk1. Without deliverance, marriage wouldn't last. Freedom is the foundation of a good lasting relationship.2. God called us to love, not change our spouse.3. Learn to complain and not criticize your spouse. Complaining is sharing your feelings, criticizing is attacking the other person.4. Learn the love language of your spouse. Speaking the love language of your spouse is like learning a foreign language.5. Sex is superglue in a relationship, brings a couple closer. Devil will do his best to push singles into sex and pull married folks out of having sex with their partner. 6. It's not about God first, marriage second and ministry third, put God first and marriage serving together in ministry.7. Marriage is for dating. Go on dates weekly and vacations yearly.8. Don't try to be rich quick. Don't compare and compete with other couples.9. Spouse is a flower they don't grow by being pulled but by being watered. Don't be guilt-tripping, be stingy, demanding, controlling, and manipulating.10. Be interdependent, some are too dependent and others are too independent of their spouse. Let your spouse grow as an individual without drifting apart. Marriage shouldn't be a prison sentence._____________Download "Relationship Goals" Audio Sermon Series on Marriage on https://www.vladimirsavchuk.com/store/p64/Relationship_Goals_Series_%287_Audio_Sermons%29.html/Give a gift to Pastor Vlad & Lana on their 10th Anniversary:http://www.paypal.me/vladhungrygenCashApp: $VladSavchukVenmo: @VladSavchuk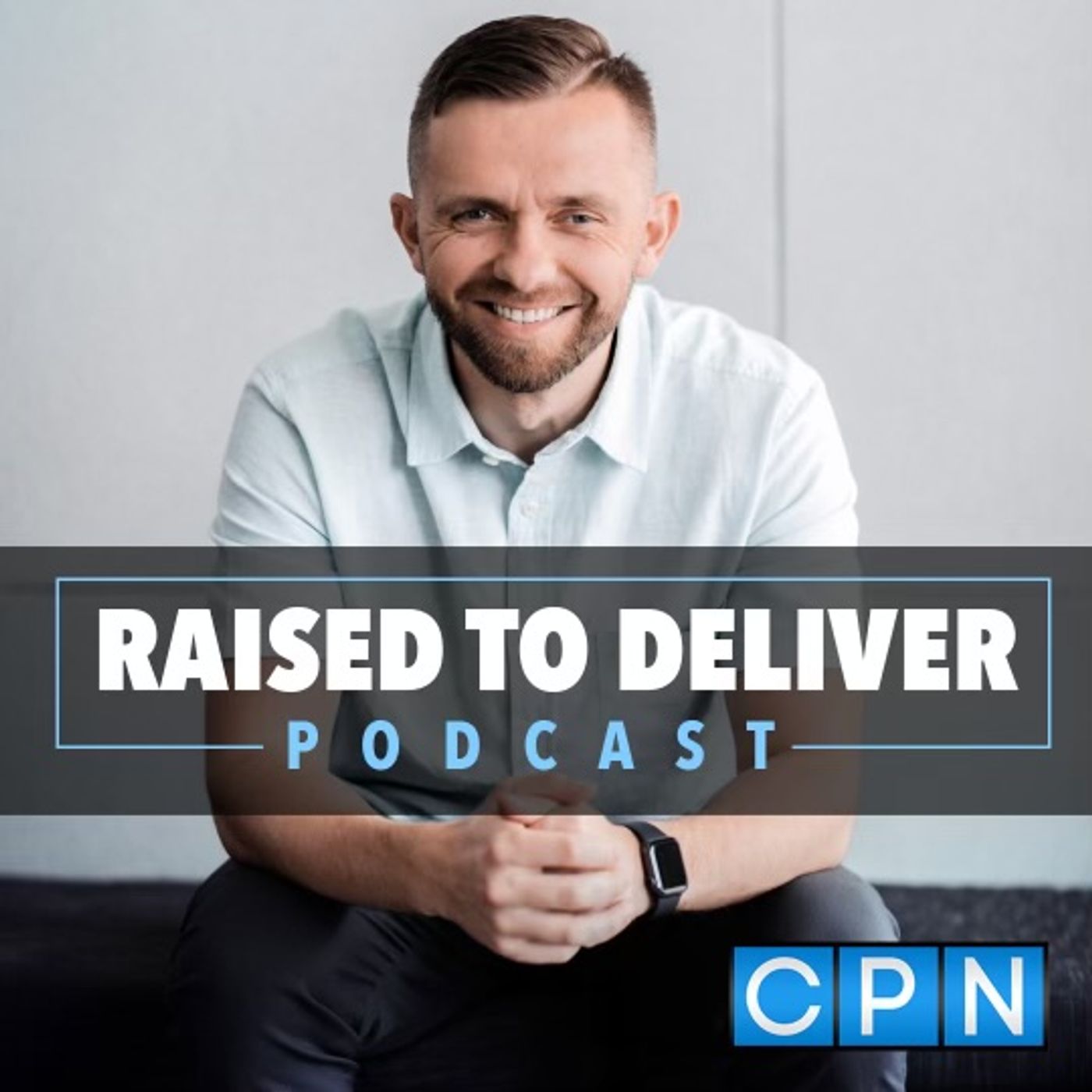 Fame Fever // Vladimir Savchuk We must seek to be known by God more than to be known by man. We must seek to know God more than to know any other people. Being "too" known can hinder our calling. _______________________________________All my digital content is available for free to download: https://www.vladimirsavchuk.comWant to be mentored be? Enroll in VladSchool. It's free!https://www.vladschool.comDonate: https://www.paypal.com/paypalme/vladhungrygen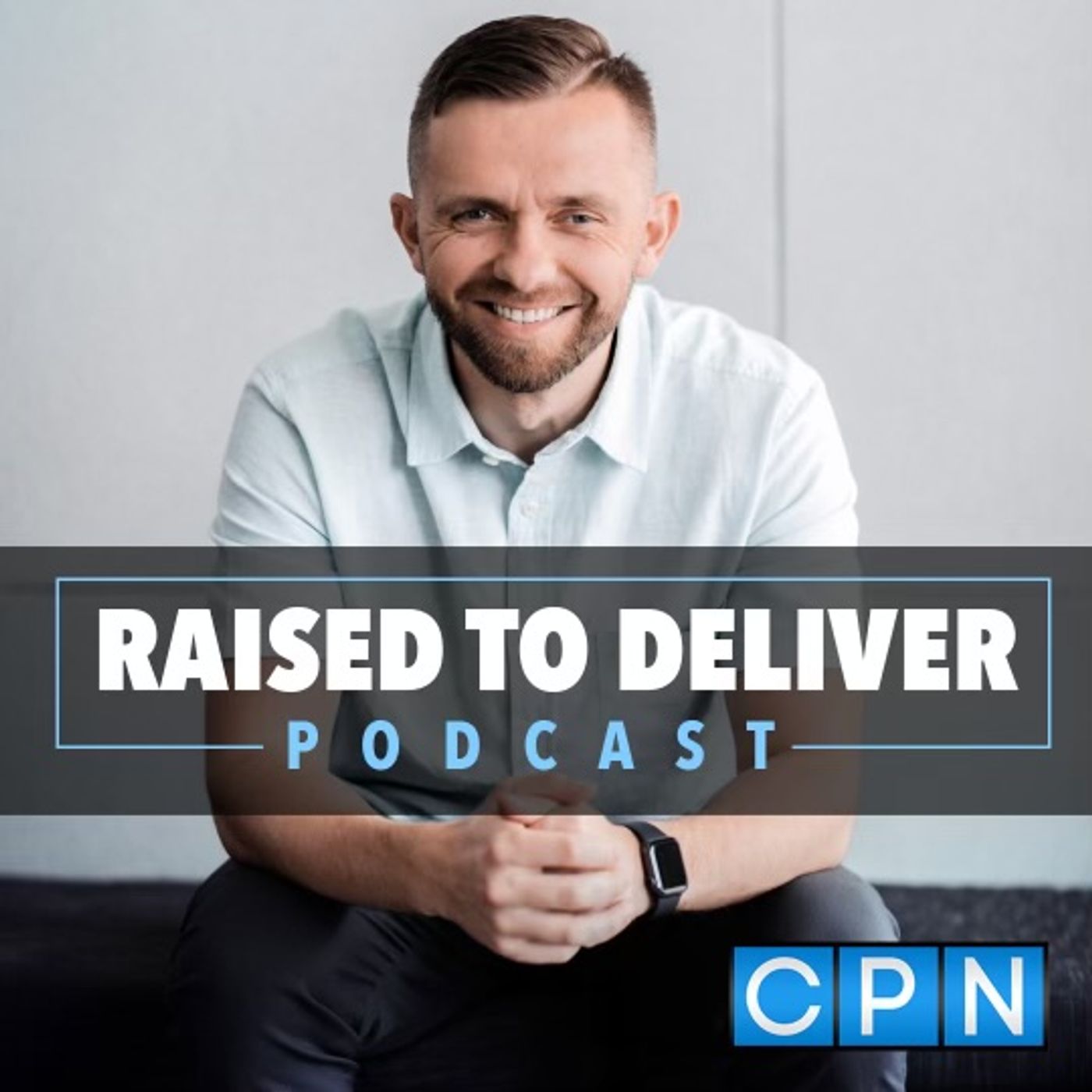 Why This Waste? // Vladimir SavchukAt times serving God may seem like a waste. That's what some people called Mary's ministry to Jesus. Few things to keep in mind: 1. If ministry becomes a distraction to ministering to the Lord, it will burn you out.2. God's work in you has to be greater than your work for Him. 3. It's not a waste to go all the way after the Lord in service to Him.All my digital content is available for free to download: https://www.vladimirsavchuk.comWant to be mentored be? Enroll in VladSchool. It's free!https://www.vladschool.comDonate: https://www.paypal.com/paypalme/vladhungrygen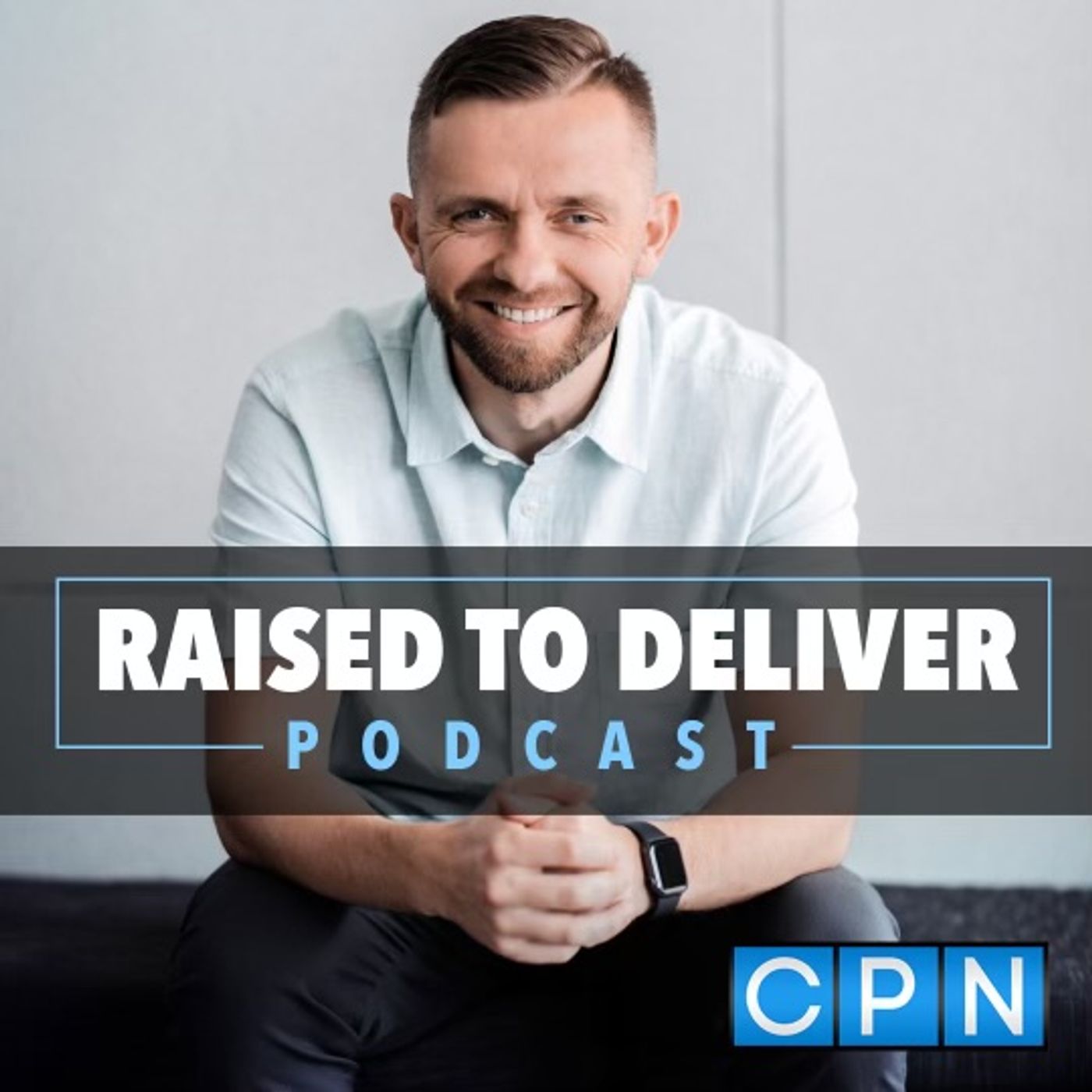 In Someone's Shadow / Vladimir Savchuk Key takeaways: 1. Your calling has limits. 2. You don't need a spotlight to be a light. 
3. When you live in the shadow of God's presence, you will find shade in the man's shadow as well. ________________________If you enjoyed this episode, don't forget to subscribe, rate, and share it on your social media.All my digital content is available for free to download: https://www.vladimirsavchuk.comWant to be mentored be? Enroll in VladSchool. It's free!https://www.vladschool.comDonate: https://www.paypal.com/paypalme/vladhungrygenStay connected with Pastor VladWebsite https://www.vladimirsavchuk.comInstagram https://www.instagram.com/vladhungrygen Facebook https://www.facebook.com/vladhungrygenTwitter https://www.twitter.com/vladhungrygen
Please excuse the quality of audio, it was recorded on the phone________________________If you enjoyed this episode, don't forget to subscribe, rate, and share it on your social media.All my digital content is available for free to download: https://www.vladimirsavchuk.comWant to be mentored be? Enroll in VladSchool. It's free!https://www.vladschool.comDonate: https://www.paypal.com/paypalme/vladhungrygenStay connected with Pastor VladWebsite https://www.vladimirsavchuk.comInstagram https://www.instagram.com/vladhungrygen Facebook https://www.facebook.com/vladhungrygenTwitter https://www.twitter.com/vladhungrygen
Please excuse the audio quality, it was recorded on my drive. ________________________If you enjoyed this episode, don't forget to subscribe, rate, and share it on your social media.All my digital content is available for free to download: https://www.vladimirsavchuk.comWant to be mentored be? Enroll in VladSchool. It's free!https://www.vladschool.comDonate: https://www.paypal.com/paypalme/vladhungrygenStay connected with Pastor VladWebsite https://www.vladimirsavchuk.comInstagram https://www.instagram.com/vladhungrygen Facebook https://www.facebook.com/vladhungrygenTwitter https://www.twitter.com/vladhungrygen
United States