Discover
New Mainers Speak
Claim Ownership
Author: WMPG
Subscribed: 0
Played: 0
© Copyright WMPG
Description
New Mainers Speak shares delightful, meaningful, funny yet sensitive conversations about what life is like in Maine for immigrants, in their own words. In each episode a member of the community shares personal experiences from his or her home country, as well as stories about life in Maine. New Mainers Speak is a 30 minute interview between a foreign-born resident of Maine and Kate Manahan, the show's producer and host. Genuine empathy develops from witnessing an individual's story. That information then informs the conversation about immigration and helps develop a more rich concept of what immigrants in Maine are thinking, doing and dreaming.
Kate Manahan is a Licensed Clinical Social Worker with a certificate in audio documentary studies from The Salt Institute. In 2019 New Mainers Speak won the second place award from the Maine Association of Broadcasters for Best Public Affairs Show.
More than 200 guests, ages 8 to 93, have been interviewed from over 70 countries since 2014 and are also available to download at
www.newmainersspeak.com
. Follow the show on facebook.com/newmainersspeak.
Anne Hallward came to the US as a 17 year old from Canada. She is now a psychiatrist and Gracie Award-Winning host of Safe Space Radio, which got its start at WMPG. Anne kindly agreed to interview me as a way of saying goodbye to this beautiful community of listeners. This show completes the 250 episode series of New Mainers Speak. Thank you for being part of this 7-year show, born and raised at and for WMPGand rebroadcast at WERU. This website will stick around so you can have access to the interviews from 2014 to 2021. Please enjoy the archived shows and drop me a line through the Contact page, anytime. And starting this spring, I can also be reached through www.ThumbprintAudio.com. Thank you!Music: Carrie Newcomer sings "You Can Do This Hard Thing." ​
Elise Malongi arrived in Maine with her three young children from Kinshasa, Democratic Republic of Congo during the summer of 2012. A year and a half later she courageously agreed to be my very first guest on New Mainers Speak. Seven years later she is my last formal interview in this series. A lot has happened in Elise's life in her first seven years in Maine. She has learned English, gotten her driver's license, raised three very active children, and has said "Yes!" to nearly every opportunity that has come her way: Most recently--downhill ski lessons so she could enjoy Maine with her kids.When she said yes to learning to play squash at Portland Community Squash she had no idea that it would one day blossom into a full time job, in her field. Elise is the Finance and Facilities Director at PCS, which is a perfect job for someone with a bachelor's degree Economics and Business Administration. Music: "Sur et Certain" (Sure and Certain) by Mama Lydia, a song that gives Elise hope.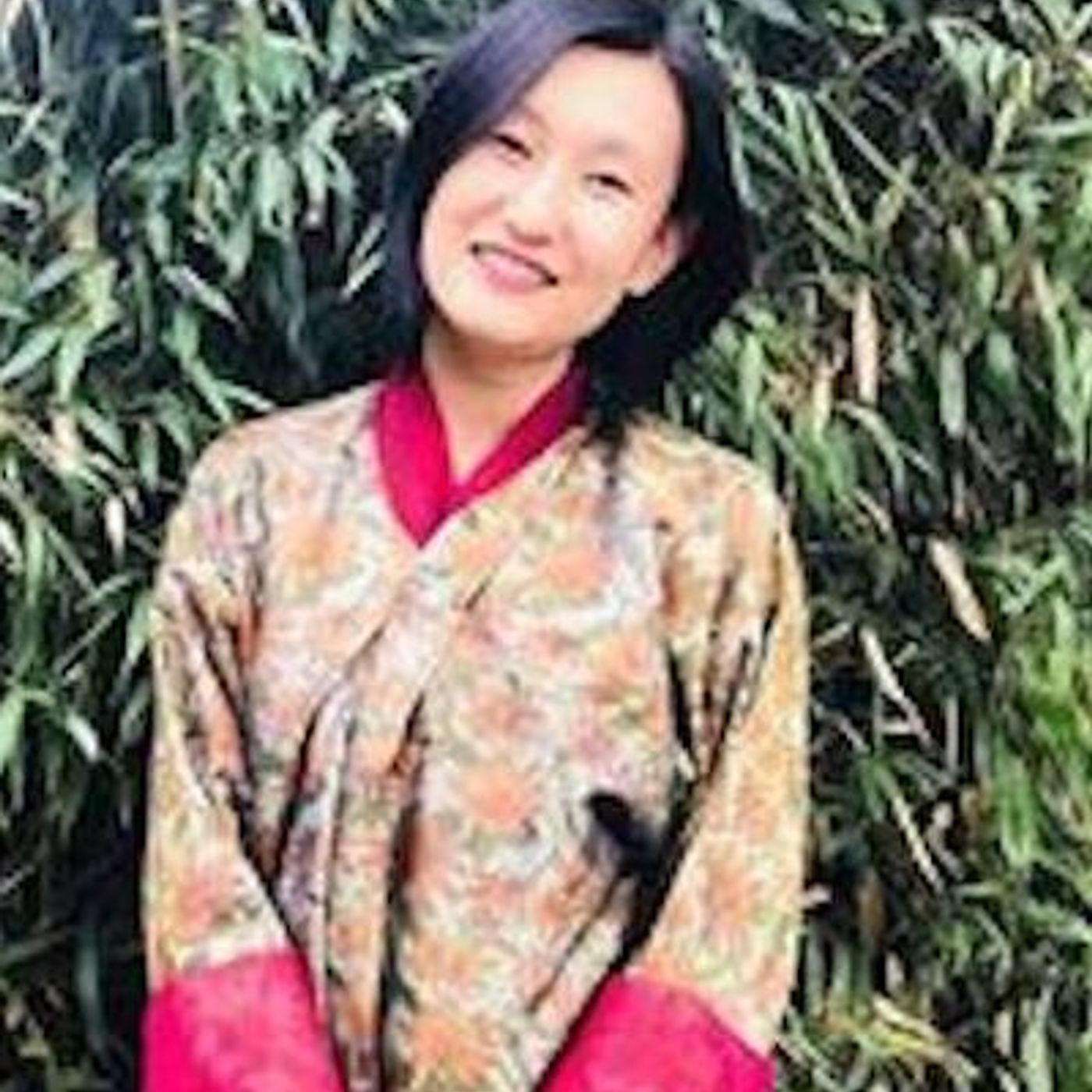 Phuntsho came to the US in 2018 from Bhutan to study Global Media and Communications at the University of Bridgeport. Now with master's degree in hand, she lives in Newcastle, Maine where she volunteers her expertise with Lincoln County TV. As a digital media consultant, Phuntsho loves learning new media skills while helping to support Maine Challenge, (a political talk show, with YouTube link below). Phuntsho continues to work toward her goal of being an embedded investigative reporter in a war zone so that she can tell the stories of the impacted people. She is grateful to come from a country that values and measures people's happiness and hopes to be able to make good use of her balanced upbringing in a chaotic world. Bhutan is home to the black-necked crane, the national index of Gross National Happiness and is the only carbon negative country in the world. Music: "My Home" by Sergi Meto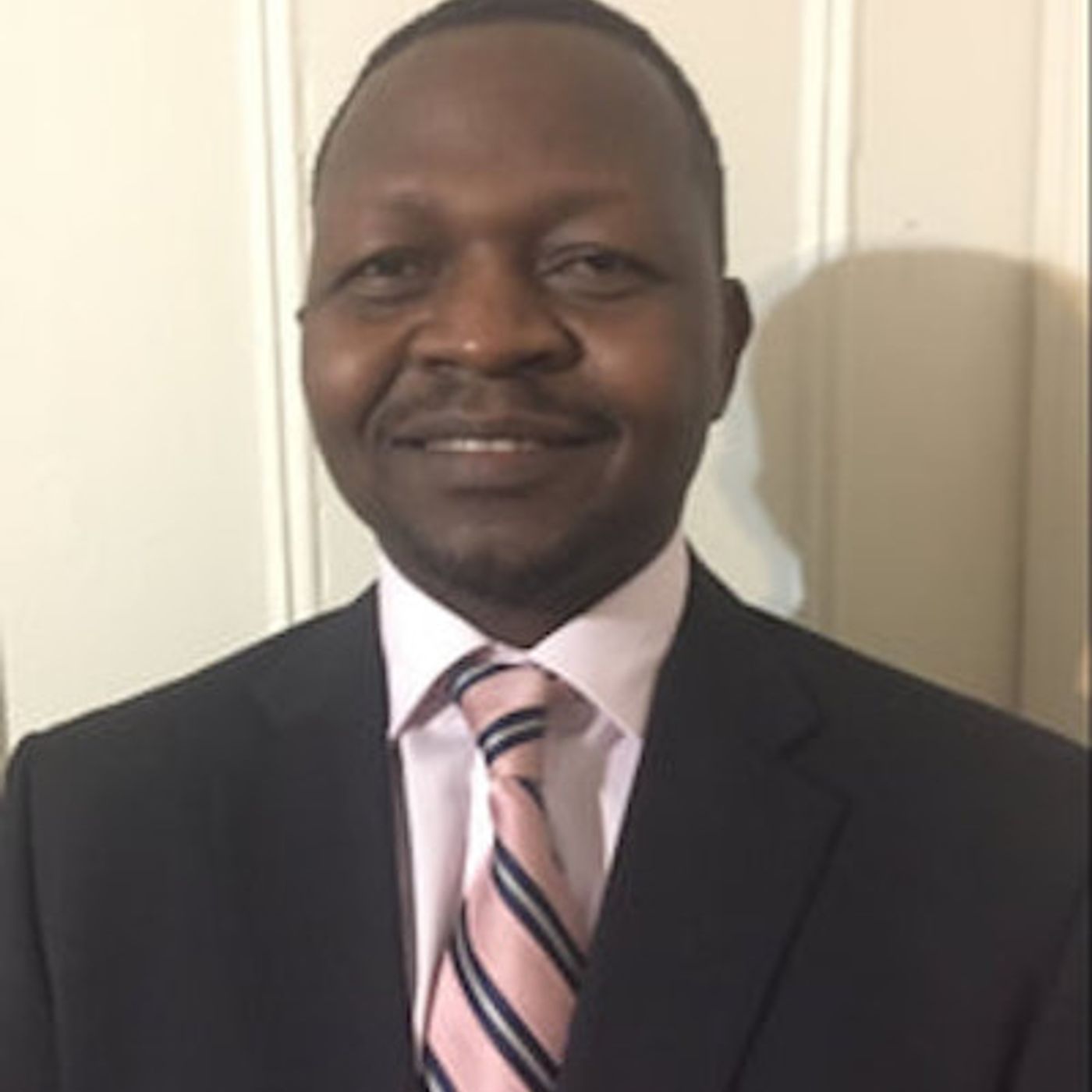 Meirgani is from the Nuba Mountains of Sudan. In 1986 the Sudanese family that employed him with daily labor, brought him to Hollywood, CA, USA where he was kept isolated for a decade before he learned some English and was able to leave, file for asylum, and work for Fox News in CA.​ In 2007 Meirgani and his growing family moved to Maine. He is manages a local group home and has worked two jobs to support his family, both here and abroad, ever since he arrived. Meirgani talks about the value of Portland Community Squash to his family. He appreciates the door-to-door support which enables his children to benefit from the academic and athletic lessons as well as the on-going mentorship offered to every family in the program that serves Portland students 6th-12th grades. Music: Bob Marley sings "Three Little Birds"
Kerem Durdag was born to Turkish parents and raised in Pakistan. He came to the US for college. For more of his background story listen to New Mainers Speak 079 from Nov 1, 2015. Presently, Kerem is the Chief Operating Officer of (Great Works Internet) GWI.net. He speaks with passion about digital inclusion and digital equity and explains why that is paramount to Maine's success as we head into our future together as a state. At work and in community pursuits, Kerem uses his three languages and all his other magical talents to advocate for immigrants in Maine. The Indus Fund is a newly formed structure that offers a clever way to make small loans more accessible and affordable for immigrant entrepreneurs. Learn more at Amjambo Africa. Kerem is preparing two upcoming performances. One is with Pecha Kucha in a few weeks and the other is potentially going to have a far wider reach as a musical about immigration, encouraged and commissioned by Portland Ovations. Click here to sample of some of Kerem's recent creative works. Music: U2 "Ultra Violet" (Light My Way)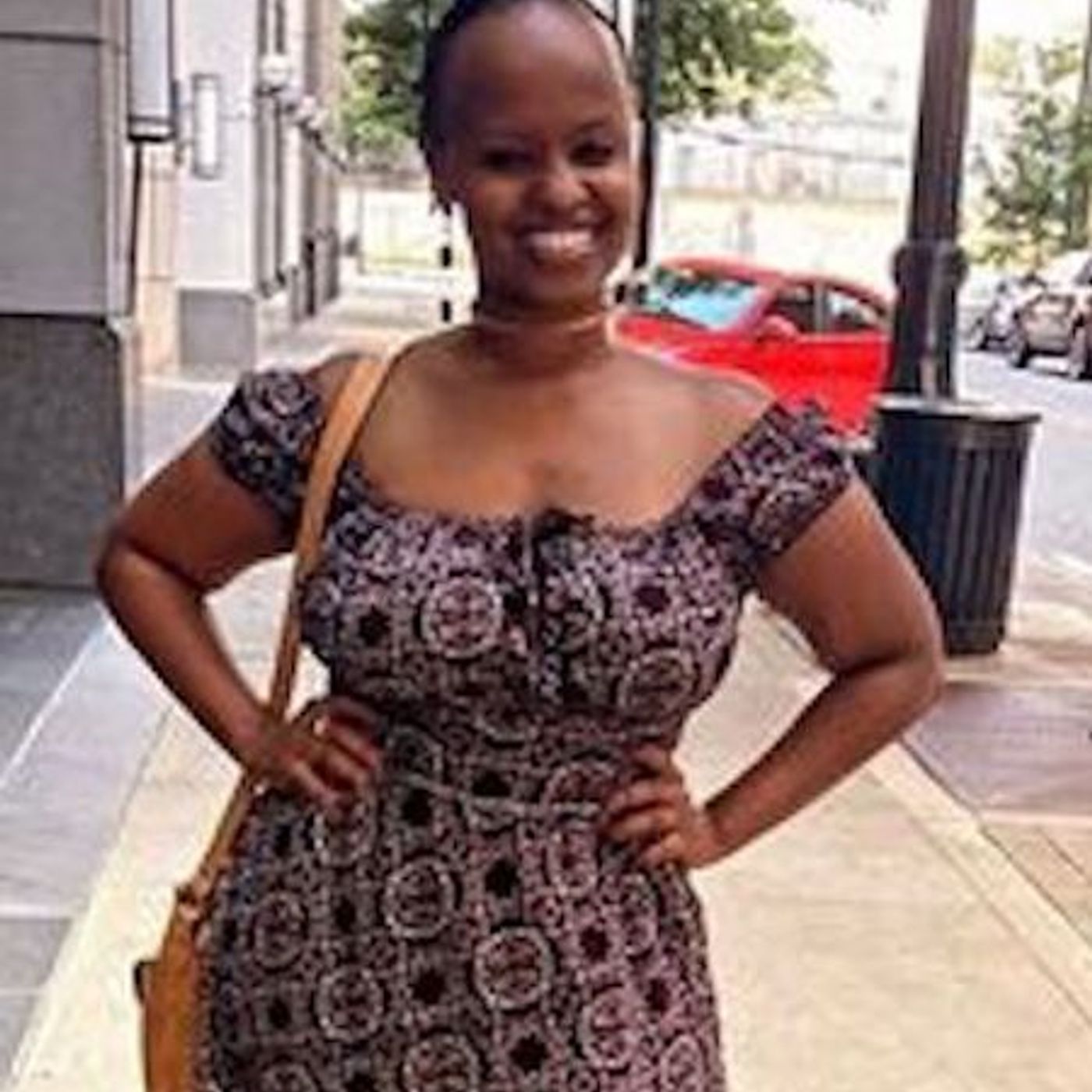 Nancy was born and raised in Kigali, Rwanda. She came to the US and Maine in 2018. With her background in finance and her excellent people skills, Nancy's become the new Community and Diversity Specialist for Bangor Savings Bank. Nancy's insights about the secondary traumas the 1994 genocide inflicted on her life are illuminating. Talking about these painful realities has allowed her to realize she is not alone. The violence and loss was so profound it continues to play a role in all of their lives. That is why Nancy is an advocate of accessing all the mental health supports one can, while healing, growing, and moving through life. ​Music: "Kamaliza" sung by Kamaliza. (Nancy's namesake)
Odette was raised in a rural village in Burkina Faso, West Africa with her extended family of 30 people. When she moved to the capitol city of Ouagadougou she adapted to a very different way of life with money and food bought in markets. In 2016 Odette and her children moved to the United States, arriving in Maine on Christmas Day, knowing no one. Since then she has adapted to yet another very different way of life in Maine. The organization called In Her Presence was integral in helping Odette to feel she was seen and supported while quickly learning English. When she relocated to the Bath area she invested herself in a community building organization called Mid-Coast New Mainers Group where she now serves on their board. Through this organization she was invited to work in a community garden during this Covid/BLM/political summer. Gardening was transformational for her and gave her satisfaction beyond her expectations.Odette currently studies nursing at University of Maine Augusta. Through nursing she has learned, more than ever, that we can be known by strangers through our shared humanity--we are all connected. Music:Song Referenced: Pink sings "What About Us?"Closing song: Amy Koita-Faman sings "Djiguy."
Deborah was born in Kinshasa, Democratic Republic of Congo. Her childhood was disrupted by war and time spent in a prison camp and refugee camp before moving to Michigan-- then Maine in 2000. She was almost nine years old when she found herself learning English in Portland Public elementary schools. Deborah has spent her life since figuring out how to navigate the new culture, through grade school, Catholic high school, Clark University and University of San Francisco School of Law. Now Deborah is a community lawyer with Maine Equal Justice and she intends to help others to navigate the complicated systems they find themselves working with in Maine. Maine Equal Justice is dedicated to increasing economic security, opportunity and equality for people in Maine. Maine Equal Justice (1-866-626-7059 ) often partners with these other organizations for specific free services for people in Maine who are living in poverty: ILAP, Immigrant Legal Advocacy ProjectMIRC, Maine Immigrant Rights CoalitionPine Tree Legal Assistance​Music: "My Power" by Beyoncé featuring Tierra Whack, Naja, Yemi Alade and Moonchild Sanelly on The Lion King Album.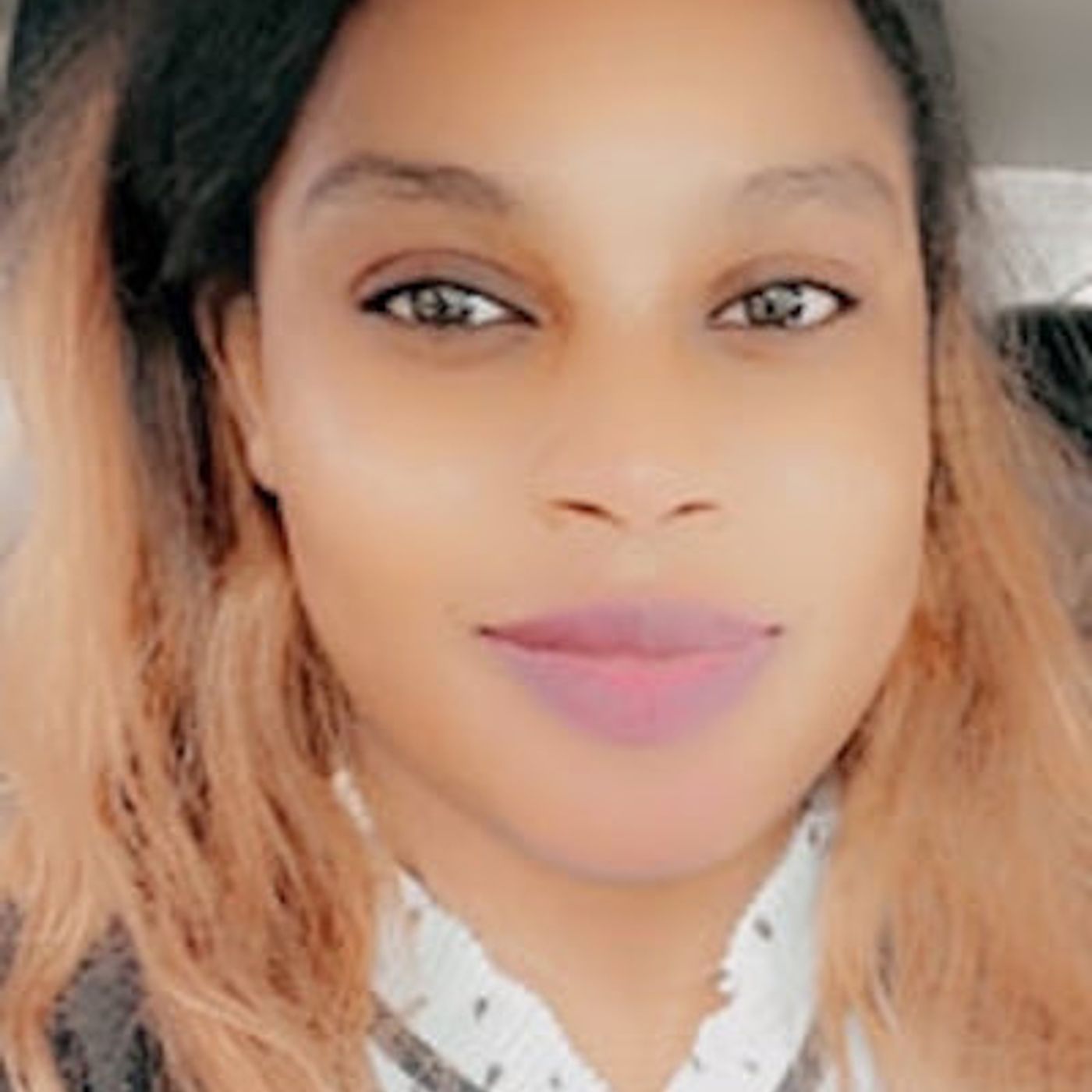 Suzan's family is originally from the Darfur region of Sudan. She was born in Khartoum and moved to Egypt at the age of 8 and to Maine at 14. She deeply understands how overwhelming huge moves are on the lives of refugee families. Suzan is studying social work at USM while working in the field. Her career goal is to become a psychologist so that she can be a significant help to the Sudanese-American population in Maine. Mental health issues are significant in families that have experienced a lot of loss, violence and grief as immigrants so often have. Suzan already organizes people and resources to create a place inside her community to let people know that is is OK to ask for help. Suzan's love for her cousin who died by suicide drives her even more toward her goal of helping others. If you need help Suzan wants you to tell someone:The Maine Crisis Line: 1.888.568.1112 or call 2-1-1 for free, confidential referrals to any social service resources in the state.​Music: "Sudania"
When they were nearly five the Olise sisters came to Maine from Lagos, Nigeria. Now Adora (left) and Amede (right) are sophomores at Kennebunk High School. They are members of the debate team, civil rights team and mock trial. They love their extra curricular activities and wonder what it might be like if the worldly kinds of lessons they learn in those settings might be taught in the classroom. The twins share ideas they have for creating a less Euro-centric academic experience in their IB high school. Click here to see the book project on anti-racism that their club has been promoting.Have you ever wondered what it might be like to be part of a very small black minority in a predominantly white high school during the era of Black Lives Matter movement, Covid, and the 2020 election? They will tell you! Music: "The Tide is High" by the Atomic Kittens
Gerard was born and raised in Damascus, Syria to Armenian parents. He came to study at Boston University in 1983 and has lived with his family in Maine since 2000. He is the General Manager and Innkeeper of the Year at Portland Harbor Hotel, The Inn at Diamond Coveand Diamond's Edge Restaurant and Marina. Gerard and his wife Annie lead the Armenian Cultural Association of Maine to celebrate their cultural roots while inviting others to do the same. This interview was pre-recorded on 10/1/20. Gerard expresses his sadness at the current warring factions in Armenia and Azerbaijan and hopes for diplomacy and peace in the region.Music: Vatche and Adiss sing "Karoun, Karoun."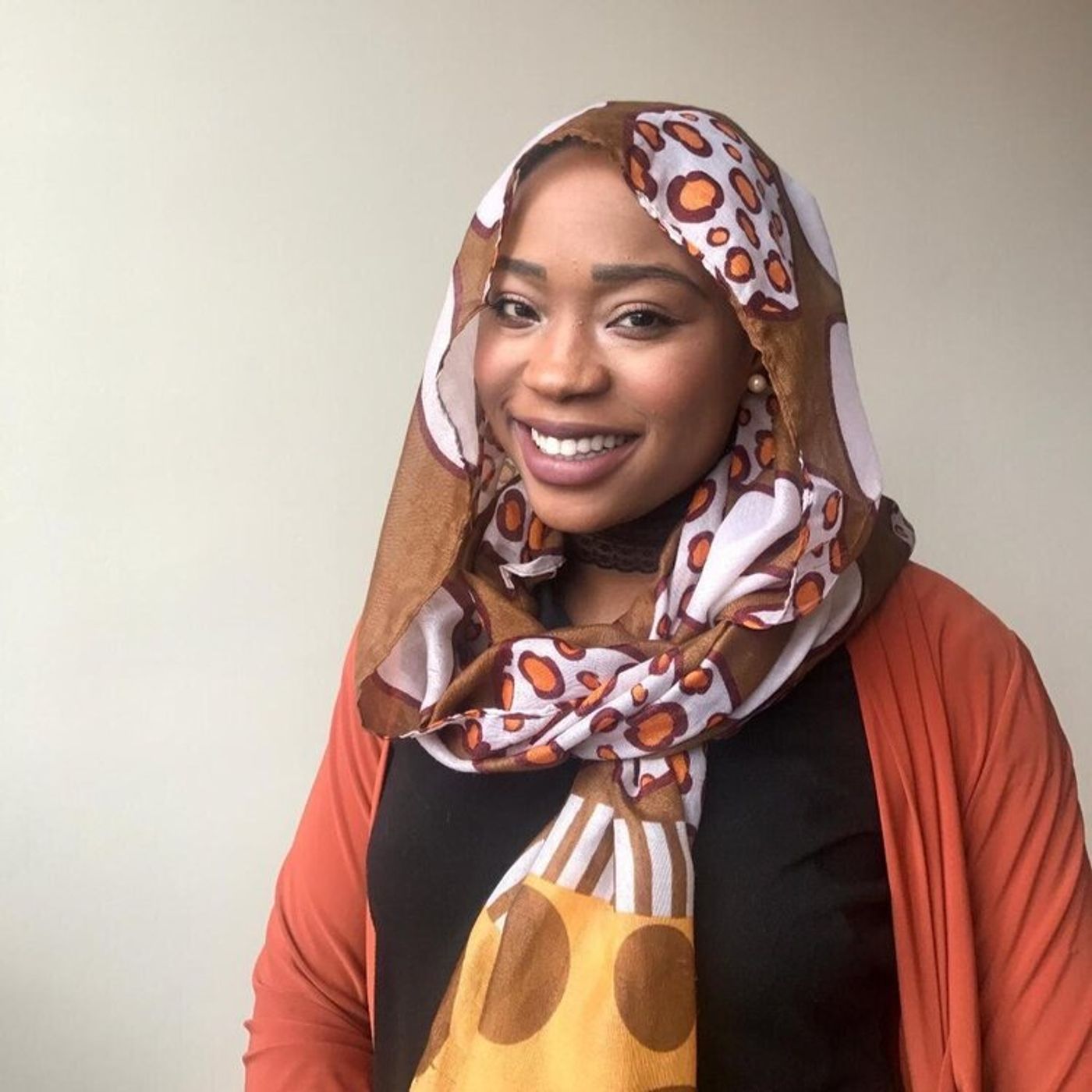 Ekhlas came to Maine at age 12, with her family from Darfur, Sudan. As my guest in 2017 she told her personal immigration story and read her own poetry. You can hear that whole interview by clicking here. Ekhlas is now the Citizenship and Civic Engagement Coordinator for the Greater Portland Immigrant Welcome Center. She is currently registering immigrants to vote in the upcoming general election. Her insights about the barriers to voting and the joys of participating are shared in this Covid-friendly Zoom recording.FMI: You can find Ekhlas at Ekhlas@WelcomeImmigrant.orgOther organizations supporting immigrants in the Get Out The Vote effort which Ekhlas refers to in the interview include:League of Women Voters, Maine (non-partisan)Gateway Community Services (who offer voting info in numerous languages)Portland Adult Education (helps with filing forms)Music: Miley Cyrus sings "The Climb"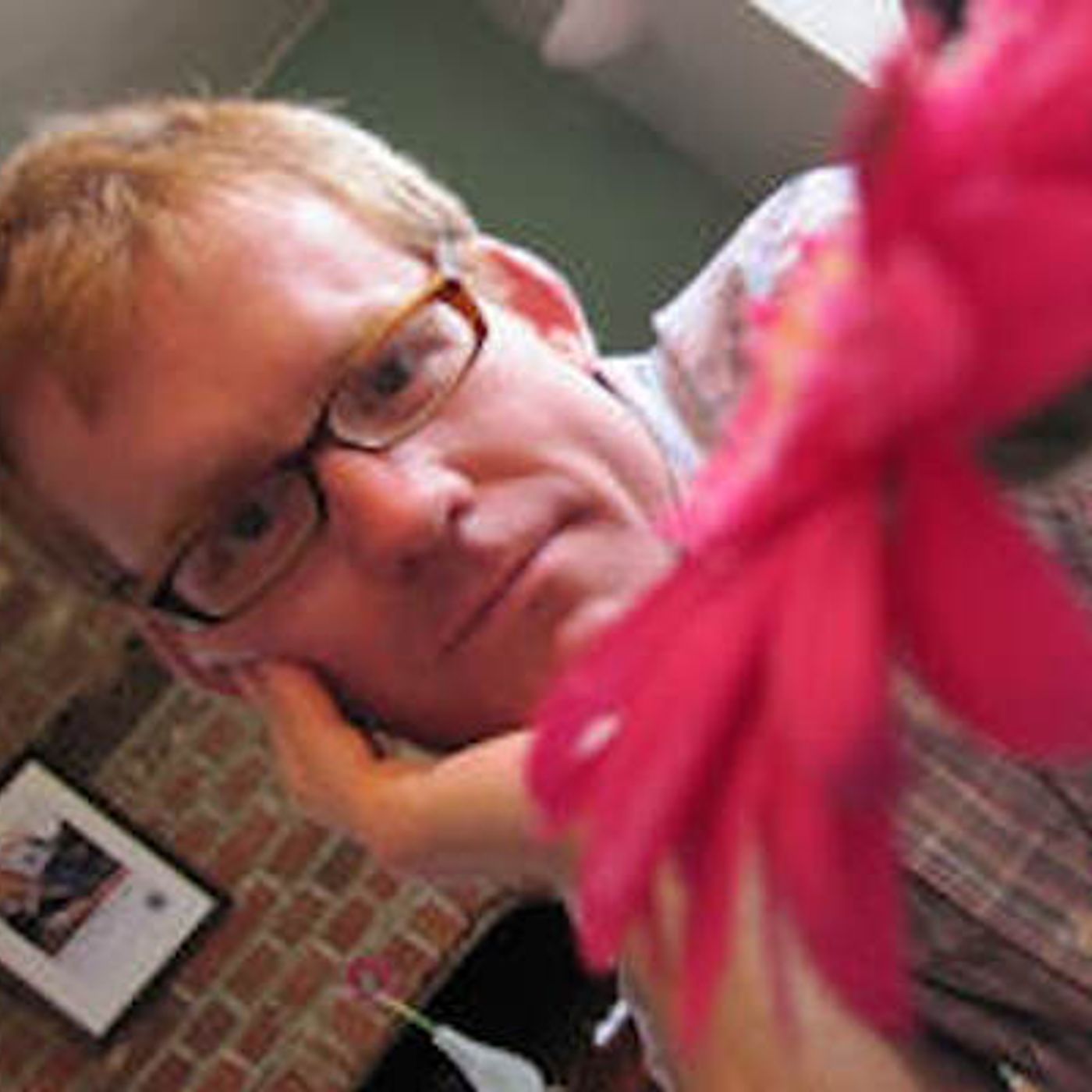 Brian was the Poet Laureate of Hampshire, England in 2012-2013. In 2014 he and his young family moved to South Berwick, Maine. Brian earned an MFA in poetry from UNH in 2017. His poetry has appeared in magazines, competitions, and art shows in America and in Britain. Before Covid, Brian could be found visiting schools all over the state through the Maine Arts Council's Leadership Initiative. He has also coached and judged the high school Poetry Out Loud competition. Brian is now offering an online forum called Poetry Parlor. It is a membership club where people can have access to learning together, getting feedback on their poetry and individual reviews from Brian, as well. www.brianevansjones.com. Music: Polly and the Billets Doux sing "Follow My Feet."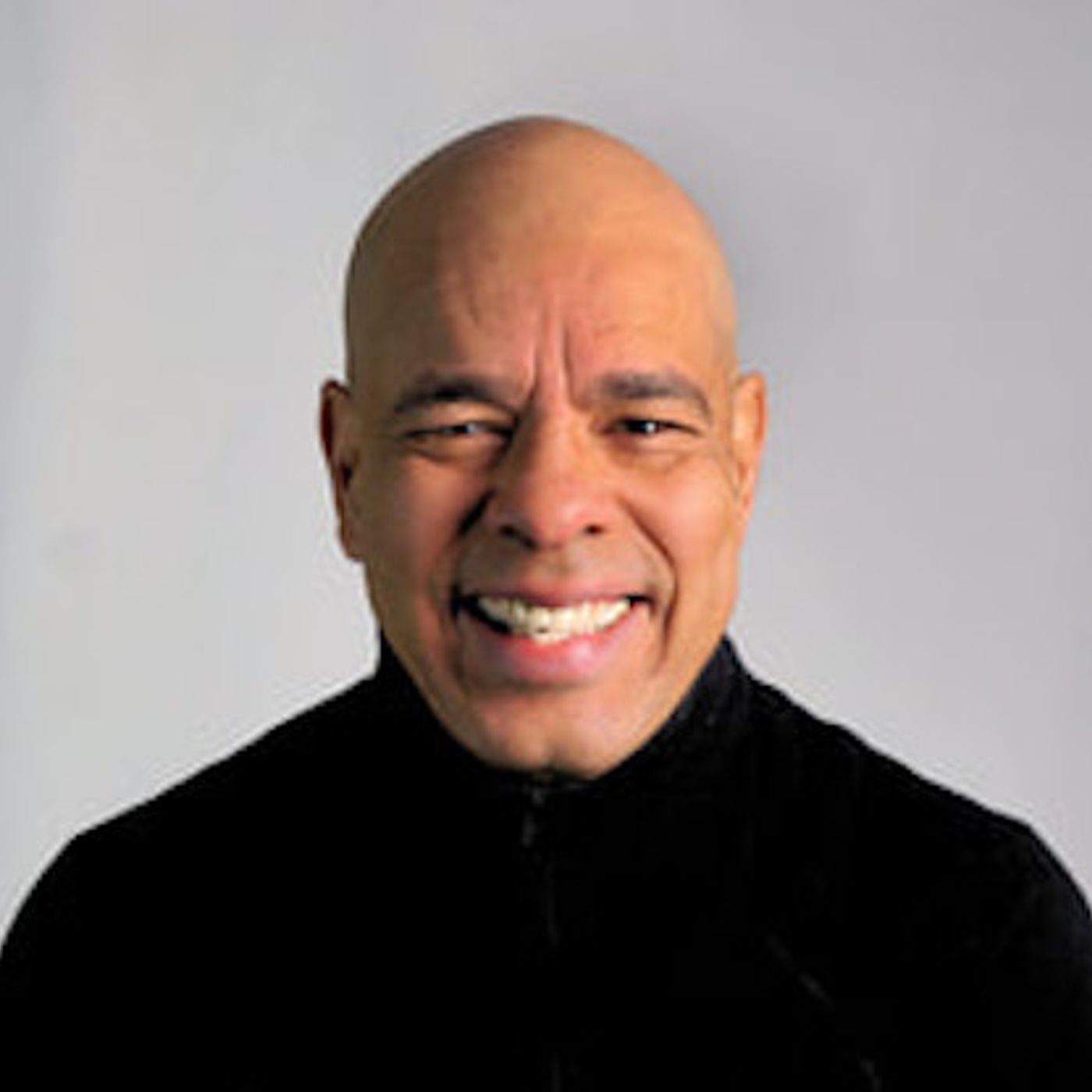 Antonio was raised in Brazil and came to the US in 1988 to study the performance of mime through Partners of the Americas. He's not only lived an immigrant's experience here in Maine but has also performed on this subject (and many others) through mime and storytelling, all around the world. Antonio's warmth and expressiveness appeal to a wide variety of audiences. The Black Lives Matter movement is something Antonio heartily supports as a man of Afro-Latino heritage. He shares his own experiences in this interview. Antonio's belief is this:"Stories beget understanding,Understanding begets respect,Respect begets justice,Justice begets peace.That is the power of story."www.storyinmotion.com Music: "Nessun Dorma" sung by Luciano Pavarotti.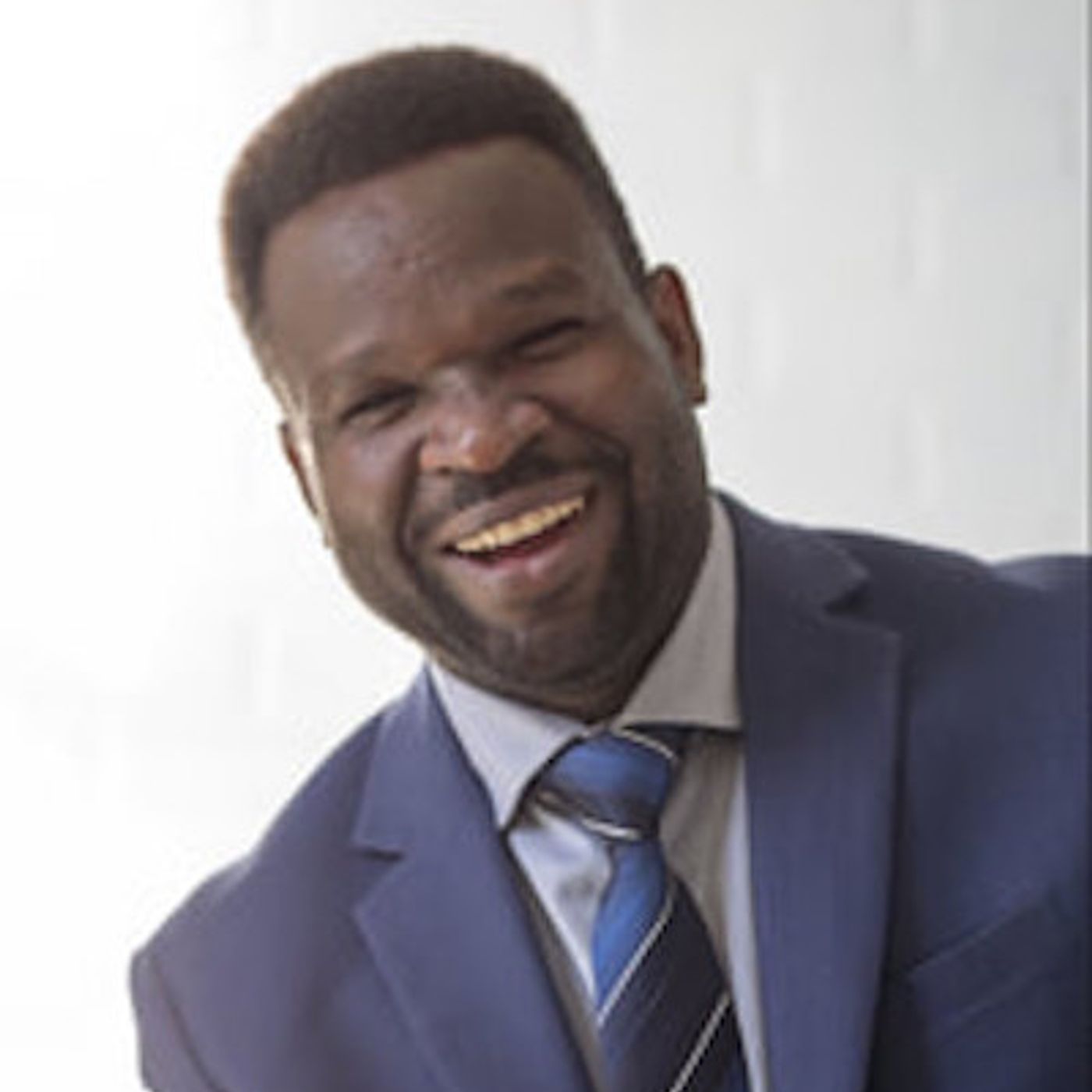 El-Fadel came to the US in 2004 and became a citizen in 2009. He was originally from Darfur, Sudan. On July 30th, 2020 he hosted a candlelight vigil in Portland to remember the people who have been killed in violence and genocide in his home area, and for those who still suffer in refugee camps. The exciting part is, people in those camps can watch the vigil occurring in Portland, ME from their camps in Sudan where they are not only vulnerable to violence in the area, but are also susceptible to hunger and diseases, including Covid-19. El-Fadel and others offer solidarity and hope to people who sometimes feel forgotten. Sudanese Youth 4 Better Future continues to organize for more awareness and action in the region.To hear more of El-Fadel's insights and life stories click here and here. ​Music: Bob Marley sings "Get Up, Stand Up."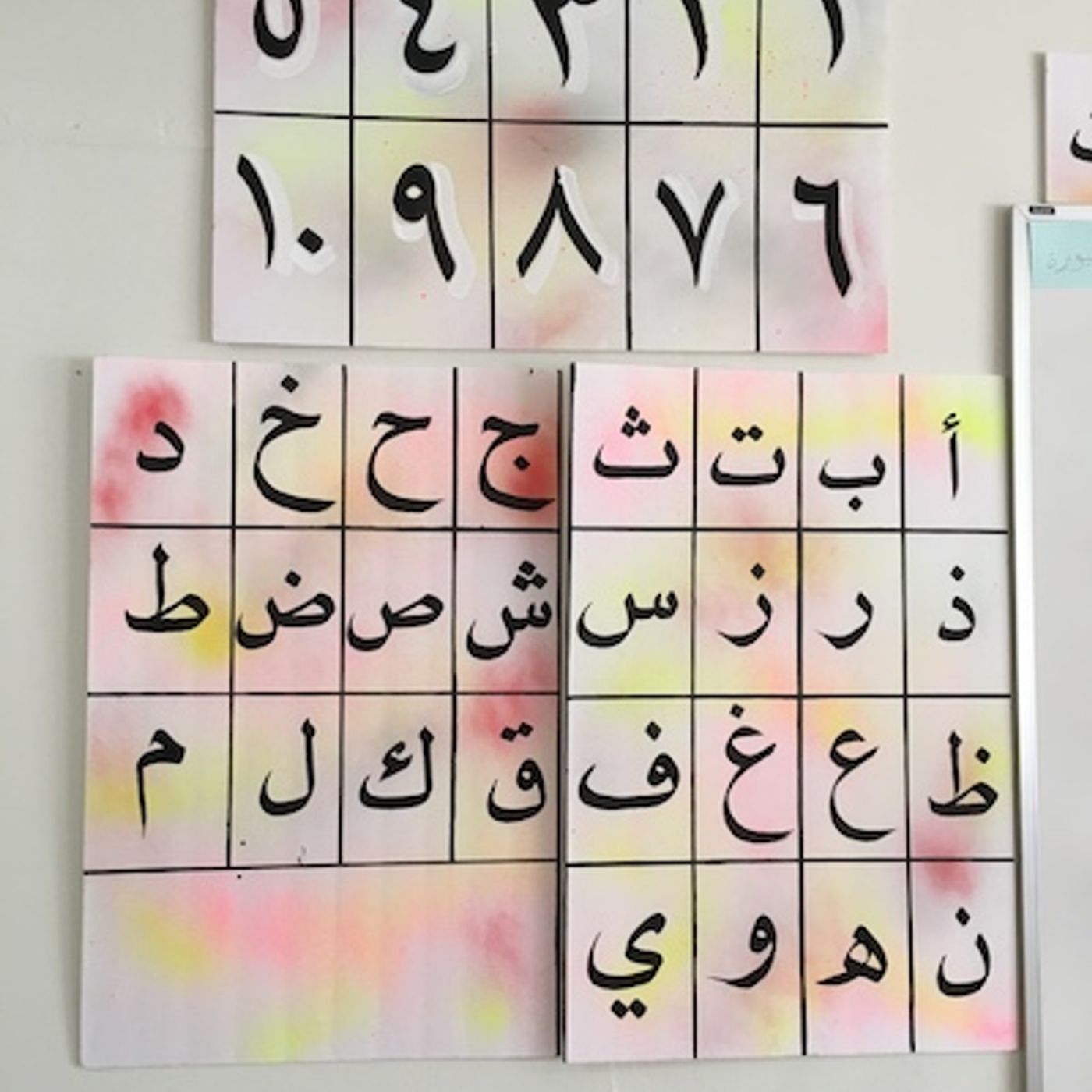 Noor, her husband, and their young son went directly to Augusta, Maine when they left their home in Southern Iraq in 2016. It was a rough start but in the past three and a half years she has completed her high school degree at Adult Education, volunteered at four locations and is now working for the Capitol Area New Mainers Project while she gets ready to start college (KVCC) this fall to become a radiology tech. She is now 21, mother of two and helps a lot of children and immigrant families in Augusta to receive the services they need to make a good start here in Maine. Music: Zeynep Bastik sings "Bir Daha."https://www.newmainersspeak.com/archived-shows/235-noor-alnaseri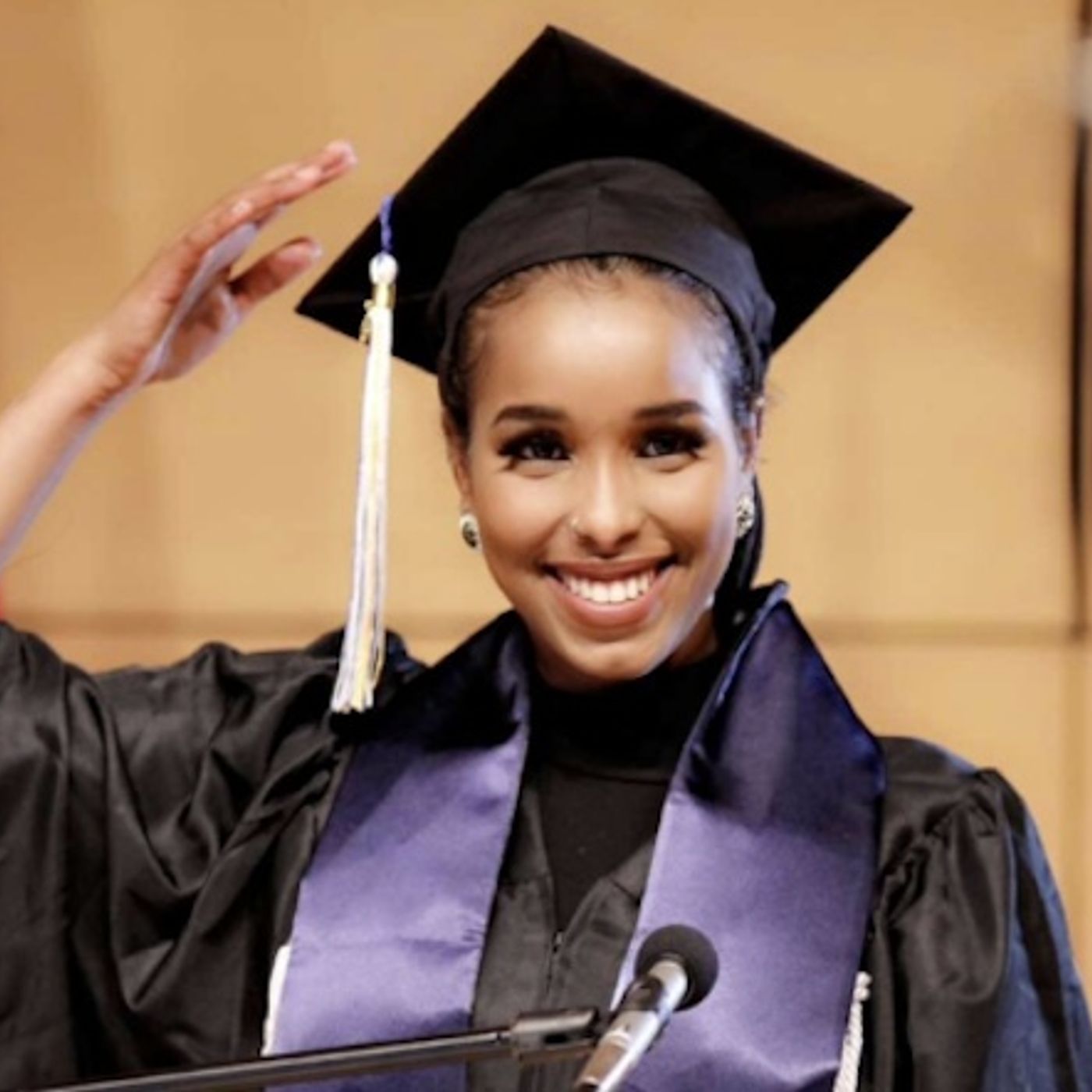 Leyla was born in Somalia. Her family became refugees and moved to Boston when she was four years old. Later they moved to Maine when she was twelve. This past spring she graduated from USM with a Bachelor's Degree in communication. Her dream is to be a journalist. You can hear her former work on her podcast called Refugees of Portland and this summer you can follow her work at Amjambo Africa, the newspaper created for Africans in Maine. A few years ago Leyla took her 90 year old grandmother back to visit in Somalia, now as Americans. She details that experience with rich personal insight. And imagine her grandmother's surprise when she learned that Leyla was to be USM's 2020 commencement speaker. Music: "Baby" by Xariir and Xiis, Somali singers.
Joel grew up in the Wan Chai district of Hong Kong and came to Portland, ME in 2012 to attend Maine College of Art (MECA). He later attended The Salt Institute for Documentary Studies before completing his MFA at MECA. Presently, Joel is a graduate school admissions counselor at MECA. This is a link to his virtual reality project called The Penguin Club in the Salt Archives which he referenced in this interview. Joel is a conceptual artist who works in an array of media to include photography, film making, virtual reality, interactive installations and sound design. He works under the pseudonym "Probably Joel" and you can see and hear his work at www.probablyjoel.com. or at instagram.com/peekuh. The ambient street sounds heard in the background of this interview are from the busy market street that Joel grew up on in Hong Kong.Music: "Rolling" by Grayhat, produced by a friend of Joel's.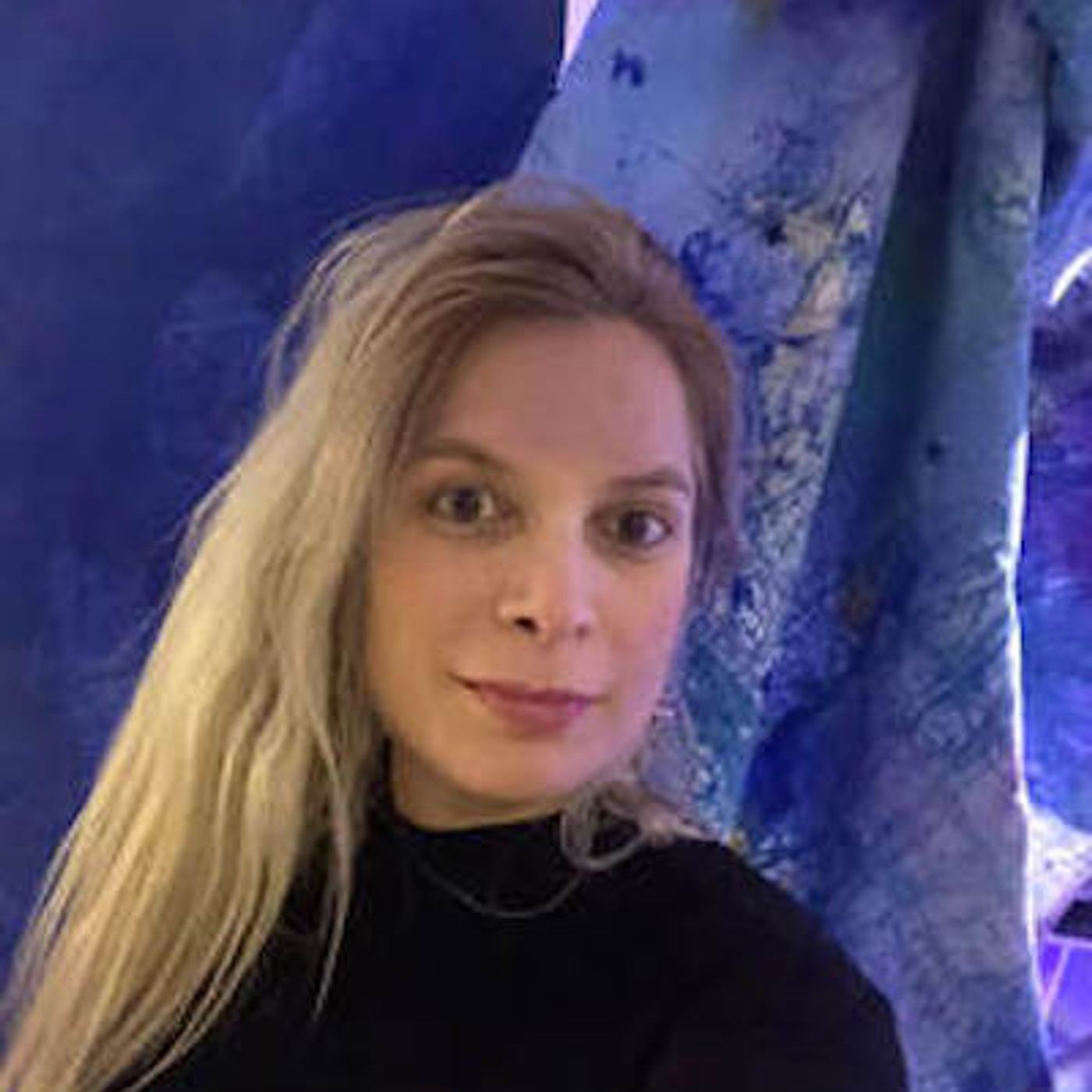 Roberta grew up in big family in Cianorte, Brazil, the great grandchild of Italian immigrants. She lived in the UK for ten years before moving to Texas. Maine became her home in June of 2019, right as she became a US citizen. Currently, Roberta is working toward her Master of Fine Arts degree at MECA, focusing in abstract painting combined with mosaics. She uses a color palate from her native Brazil in creating art wherever she is living. To view her art on instagram: #RobertaMarchArtWork. Music: "The Girl from Ipanema" sung by Stan Getz and Joao Gilberto.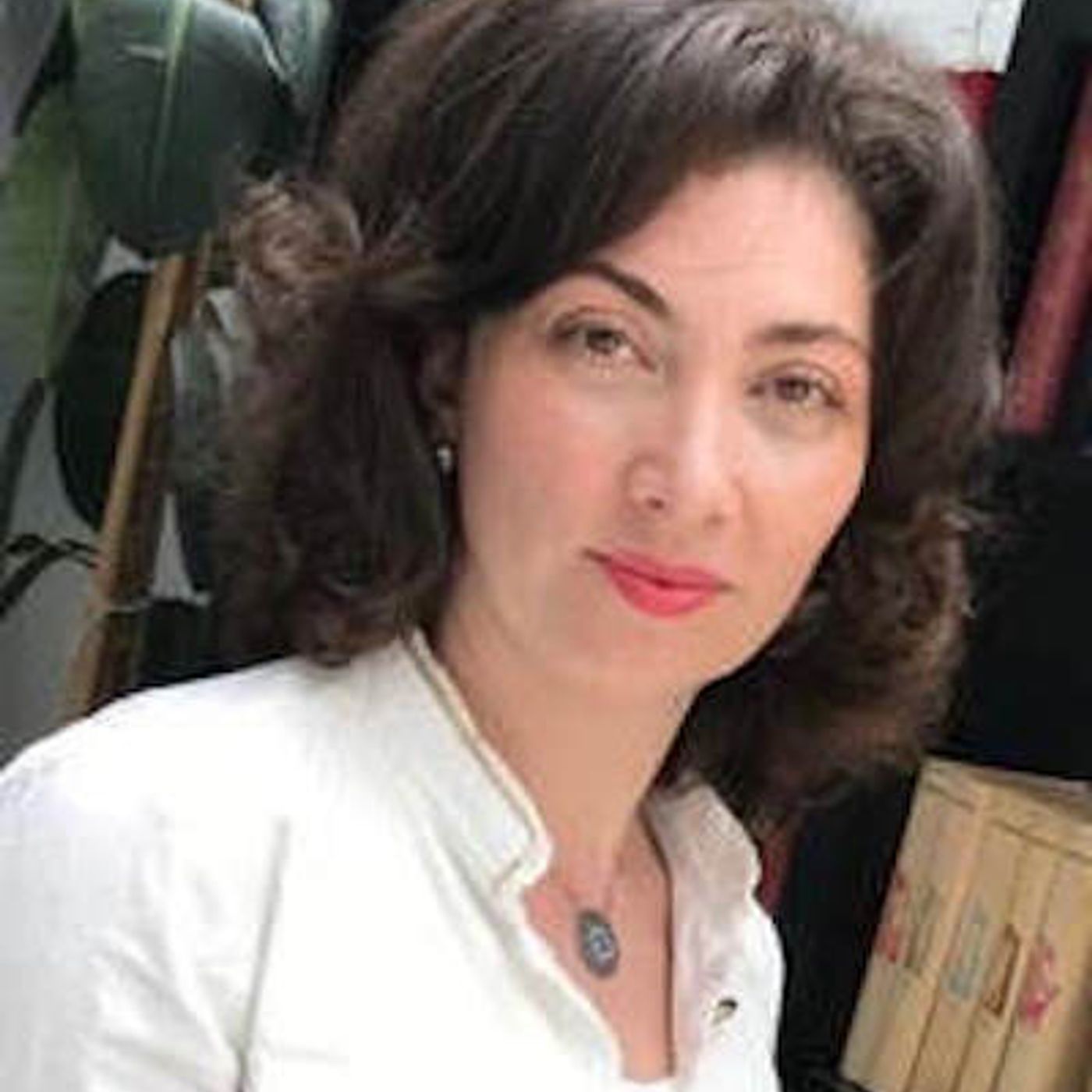 Nargiz Alizada is studying at the University of Maine for her MBA after years of working as a finance manager, auditor and consultant for international companies. During these Days of Covid she has found her way back to her family traditions from Azerbaijan: singing, cooking, creating, and enjoying being in nature with her daughters in Falmouth, ME. Music: Rashid Behbudov sings "Uzunumun Qashi Firuzedendir."
United States