Discover
Mind Body Health & Politics
Claim Ownership
Mind Body Health & Politics
Author: Charles Deist
Subscribed: 48
Played: 10,698
© Copyright Charles Deist
Description
Dr. Richard Louis Miller is an American Clinical Psychologist, owner of Wilbur Hot Springs Health Sanctuary, and broadcaster who hosts the Mind Body Health & Politics talk radio show, a syndicated talk show which airs on Public Radio affiliate KZYX FM and KZYX.org in Mendocino County, California. Dr. Miller is also Founder and chief clinician of the nationally acclaimed, pioneering, Cokenders Alcohol and /Drug Program.

Mind Body Health & Politics radio show, is known for its wide ranging discussions on political issues and health. The show's format includes guest interviews, guest speakers, and listener call-ins. The programs offer a forum and soundboard for listeners to interact with the show and its guests. We invite you to listen to the latest shows below or visit our many archived programs. We'd love to hear from you on political and health issues!

The streaming talk radio show can be heard every 2nd & 4th Tuesday of
the month at 9:00 am Pacific time on KZYX Mendocino County, California.
Click to listen live.
This week I continue my series of psychedelic elder confessors with the great Dennis McKenna – author of the classic book, The Brotherhood of the Screaming Abyss: My Life with Terence McKenna.Dennis, the younger brother of Terence, was featured in my previous book, Psychedelic Medicine, discussing the plant medicine known in South America as ayahuasca – a potent rain forest concoction containing the active ingredient DMT.McKenna has conducted research in ethnopharmacology for over 40 years, and our last interview focused on the science of this fascinating substance. However, this recent interview focuses more on Dennis's personal experiences in academia and industry as he gradually found his present niche as a writer, researcher, teacher, and advocate for the study of mind-altering plant medicines.He is a founding board member of the Heffter Research Institute, and was a key investigator on the Hoasca Project, the first biomedical investigation of ayahuasca. He is also the younger brother of Terence McKenna. From 2000 to 2017, he taught courses on Ethnopharmacology and Plants in Human affairs as an adjunct Assistant Professor in the Center for Spirituality and Healing at the University of Minnesota. In the spring of 2019, in collaboration with colleagues in Canada and the US, heincorporated a new non-profit, the McKenna Academy of Natural Philosophy. He emigrated to Canada in the spring of 2019 together with his wife Sheila, and now resides in Abbotsford B.C.Listen at 9 am PACIFIC, as we drop my pre-recorded interview with Dennis McKenna.Finally, if you know a good candidate for our *Confessions of the Psychedelic Elders* series – or are yourself interested in sharing your story – please contact us at producer@mindbodyhealthpolitics.org.
This week I continue my series of psychedelic elder confessors with my old friend Charles Bush – Philosopher, Educator, and former Executive Director of the Redwood Senior Center in Fort Bragg, California.Charles Bush has lived on the Mendocino Coast for nearly four decades. Before coming to the Coast, he managed large residential service operations on college campuses. He co-founded Mendocino's successful and long-lived Community School. He retired from his position as director of Chamisa Mesa School near Taos, New Mexico, and became the Executive Director of the Redwood Coast Senior Center, where he served for several years.I've interviewed Charles on my program before about how the philosopher encounters the world through the intermediate organs of perception, including the mind. We have explored how the stories that we weave influence our experience. This morning, we will discuss how meaning is created over the course of a lifetime, investigating the boundary between the mind and physical reality, and in particular, how psychedelics have influenced Charles's stories about the world and his numerous life experiences.
For decades, the public perception of psychedelics has been skewed by a pervasive stereotype about their users. To debunk this myth, I am showcasing real-life stories of accomplished professional and scholarly individuals willing to "come out" about their experiences. My guest this morning, Professor Chris M. Bache, is the poster child for this growing tribe of distinguished psychedelic elders.Bache is professor emeritus in Philosophy and Religious Studies at Youngstown State University, where he taught for 33 years. Classically trained in the philosophy of religion at the University of Notre Dame, Cambridge, and Brown University, he recognized early in his career that psychedelics represented a major turning point in Western philosophy.Convinced that the deepest contributions to his discipline would be made by philosophers speaking out of an experiential rather than just theoretical basis, he divided his life into two streams: In public, he became an academic in the Department of Philosophy and Religious Studies at Youngstown State University, teaching courses in Buddhism, transpersonal studies, psychology of religion, and comparative mysticism for over thirty years.Meanwhile, in 1979, he began privately experiment with psychedelic exploration, which became the foundation for his philosophical inquiry. Since retiring in 2015, Chris has spoken and written openly about his psychedelic history, bringing the shamanic side of his life forward.Chris's passion has been exploring the philosophical significance of nonordinary states of consciousness, especially psychedelic states. He has written four books: Lifecycles - a study of reincarnation in light of contemporary consciousness research; Dark Night, Early Dawn - a pioneering work in psychedelic philosophy and collective consciousness; The Living Classroom, an exploration of teaching and collective fields of consciousness; and LSD and the Mind of the Universe, the story of his 20-year journey with LSD.Chris is the father of three grown children and a Vajrayana practitioner.
Last week I had the privilege of interviewing one of my inspirations for this program, Dr. Dean Edell. This morning at 9 am PST I am delighted to welcome my other inspiration for getting into radio, the inimitable Michael Krasny. Bay Area NPR listeners know Krasny well. For years, Michael Krasny was the host of KQED's award-winning Forum, a news and public affairs radio program. He remains a veteran interviewer for the nationally broadcast City Arts and Lectures and worked for many years as host of one of ABC's highest-rated radio programs. He has worked as host of KQED's television programs This Week in Northern California and Civic Space and as a substitute host for NPR's Talk of the Nation. He received two Emmy nominations for his television work.In addition to his radio career, Krasny has written prolifically – publishing a variety of fiction, literary criticism, and political commentary. He is the coauthor of Sound Ideas (McGraw-Hill), and author of Off Mike: A Memoir of Talk Radio, Literary Life (Stanford University Press, 2007), and Spiritual Envy (New World Press). He also released a twenty-four lecture series DVD, audio and book on "Short Story Masterpieces" for The Teaching Company. Krasny holds a PhD degree from The University of Wisconsin. Born in Cleveland and raised in Cleveland Heights, Ohio, Krasny is a second-generation American whose grandparents immigrated from Russia and Lithuania and grew up in a Jewish household. He now lives in Marin County, with his wife, Leslie. Krasny and I will discuss his latest book, Spiritual Envy: An Agnostic's Quest.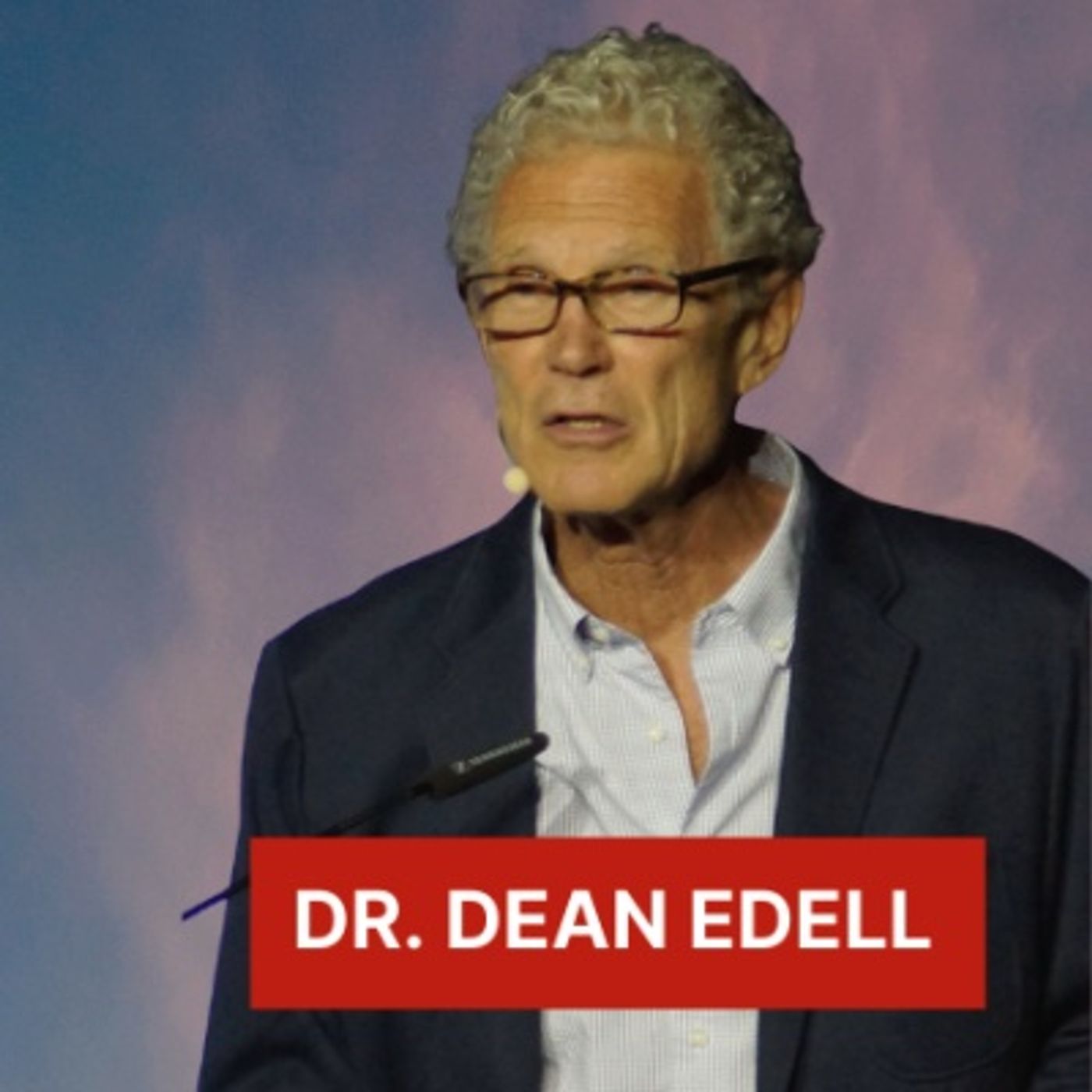 Our distinguished guest on Mind Body Health & Politics today at 9 am PST is Dr. Dean Edell– a pioneer in the field of health broadcasting, and my very inspiration for this program.I was inspired by Dean Edell because he had the courage to speak to America with the truth, integrity, and warmth that many of us valued in our doctors. Listeners called in with questions and they received straightforward honest answers. When he did not know an answer, he said so, and he then said he would find out... and he did.Dr. Dean Edell actually requires little introduction, since his syndicated radio program aired live for 31 years – from 1979 to 2010 – and was the second most listened to radio talk show in America for much of the 1990s. The program was syndicated on over 200 stations across the country. His television program, Dr. Dean, aired on NBC beginning in 1992."Dr. Dean's" medical CV included an M.D. from Cornell University Medical School in 1967, a private ophthalmology practice in San Diego, and a teaching position in anatomy at UC San Diego – all before leaving the practice of medicine in the 1970s to pursue his true love of communicating information.During the '70s, Dr. Dean lived in a vintage bus as a hippie, experimenting with different lifestyles, including organic farming, painting, and the topic of this morning's broadcast – psychedelic exploration.Later, after starting a jewelry and antique shop to supplement his income, Dean served as medical director of the Sacramento County Alcohol and Drug Rehabilitation Center. A co-worker introduced him to the owner of a small music station, where he would begin his career as the on-air personality America grew to know and love.Concerned with declining scientific literacy in the United States, he railed against pseudoscience and magical thinking – fad diets and unproven healing methods – while promoting research into the therapeutic use of marijuana and psychedelic drugs. In 2010, Dean retired from media broadcasting and now lives in rural Mendocino County.I am deeply honored to have Dean Edell – my neighbor, a fellow member of a growing tribe of psychedelic elders – on Mind Body Health & Politics.
This morning (9 am Pacific) I continue the Psychedelic Elders series with the latest confessor, my dear friend Cliff Barney (92 years old).Cliff is a former journalist who has written for major U. S. dailies, including the Philadelphia Inquirer and the Hearst-run San Francisco Examiner, and covered the semiconductor and computer revolutions in Silicon Valley as a bureau manager for McGraw-Hill's Electronics magazine. He studied and taught at the San Francisco Gestalt Institute, and holds an M.S. in counseling from California State College, Hayward.He was born in New Bedford in 1929 and grew up in Rhode Island, the only child of a father who was the first of his family to leave the farm in 250 years in Swansea, Mass., and a mother whose family emigrated from Scotland in the late 19th century. Though neither of his parents got past the fifth grade in school, they nonetheless managed to send him to Dartmouth College, from which he graduated with an A.B. in 1951.He has written about the press, aging, and Latin American politics in a blog, Cliff's Notes, and about contemporary Mayan culture at carolinamccall.com, the website he runs with his artist wife.
This morning (9am Pacific) I am honored to be interviewing William Miller, MD – the chief of staff at Mendocino County District Hospital – on a topic of pressing concern to all of us.Dr. Miller (the other Dr. Milller), recently delivered a fascinating talk to the Mendocino Coast's Covid Response Network on the challenge posed by variants or mutations of the virus. We will review his professional opinion on the threat these variants pose, and whether the current vaccines are likely to protect us from them.We will also discuss masking and social distancing after being vaccinated, contagion amongst vaccination decliners, and present risks associated with Covid. Your calls are welcome during the broadcast at (650) TALLY-HO.Please tune in or download this free podcast at your leisure, forward this email, share via the links below, and post the "listen-live" link to alert your friends and neighbors to this live broadcast.Wishing you excellent health, Richard Louis Miller, M.A., Ph.D.Host, Mind Body Health & Politics
Artist, author & naturalist Obi Kaufmann returns to the program with a hopeful Earth-day message regarding California conservation and ecology. Author of the bestselling "The California Field Atlas,"  "The State of Water: Understanding California's Most Precious Resource," and the recently released "The Forests of California," Kaufmann's holistic approach to California's landscapes, habitats and creatures includes maps, prose and musings about California's wild inhabitants— commingled with valuable references to better understand our natural world."The Forests of California is the story about the survival strategy of reinforcing connectivity, not only between habitat spaces, but between members of our own species." - Obi KaufmannObi brings a new, informed perspective on the importance of the natural world to our state of being and health, with a refreshing optimistic attitude.  I eagerly await his upcoming book on the California coastline.Please tune in or download this free podcast at your leisure, forward this email, share via the links below, and post the "listen-live" link to alert your friends and neighbors to this live broadcast.
I welcome Dr. Wallace J. Nichols, author of Blue Mind: The Surprising Science That Shows How Being Near, In, On, or Under Water Can Make You Happier, Healthier, More Connected, and Better at What You Do.Dr. Wallace "J" Nichols — called a "Keeper of the Sea" by GQ Magazine, "a visionary" by Outside Magazine, a "water warrior" by AQUATICS International, a "friend of the sea" by Experience Life Magazine, and "the godfather of water" by Irish Life Health and Santa Cruz Waves Magazine — is an innovative, silo-busting, entrepreneurial scientist, movement maker, renown marine biologist, voracious Earth and idea explorer, wild water advocate, bestselling author, sought after lecturer, and fun-loving Dad. He also likes turtles (a lot).Dr. Nichols collaborates tirelessly to create the new story of water and share it with the world. This story includes the vast cognitive, emotional, psychological, social, physical, and spiritual benefits that we can all derive from healthy waters and oceans throughout our lives.
I welcome Jerry B. Brown, PhD and Julie Brown, coauthors of The Psychedelic Gospels.Jerry B. Brown, Ph.D., is an anthropologist and the Founding Professor of Anthropology at Florida International University (FIU) in Miami, where he teaches an online course on "Psychedelics and Culture." Professor Brown researches, writes and teaches on psychedelics and religion as well as on psychedelic therapy.Hear about their extensive research throughout Europe as well as their Confessions as Psychedelic Elders and why they think this is an exceptional time for psychedelics. Jerry and Julie are married and are veteran psychonauts as well as diligent scholarly researchers.
I am excited to welcome internationally known architect Charles Durrett as our guest.Charles Durrett, with his former wife, Kathryn McCamant coined the word Cohousing and brought the concept of these planned communities to the United States in the Eighties. Durrett has designed over 60 cohousing communities in the US and Canada. One of his recent projects is Valley View Affordable Housing in American Canyon, California.This important project pulled many homeless Veterans off the street and gave them more than a shelter...it gave them a community and established a core place for them to rebuild their lives. This community of very small homes borrowed on the legacy of cohousing communities with central community spaces and core shared living areas in a way that drives social change and invites new thinking about a troubling social problem.Durrett's new book is about Valley View Affordable Housing and provides solutions that others may use to help solve homelessness on a community level. Join us to learn about a very positive approach to solving homelessness one neighborhood at a time.
I interview three internationally prominent sex worker activists Norma Jean Almodovar, Carol Leigh, and Veronica Vera. This interview will be part of an upcoming book entitled Sexual Medicine with Inner Traditions/Bear & Co.This program gives special homage to my friend and heroine, Margo St. James. Margo St. James befriended me when I moved to San Francisco in 1968. In fact, we became so close that she took what she called her "first straight job" working for me at my clinic, The Gestalt Institute for Multiple Psychotherapy, near Children's Hospital, on Sacramento Street. I will tell you the rest of that story on air.
For the Covid Update I discuss the variants and vaccinations.I also interview the distinguished clinical psychologist, author and researcher, Dr. Thomas B. Robert's on his very personal experiences with psychedelics. This interview is part of an upcoming book: Confessions of Psychedelic Elders.Tom's research investigates psychedelic mind-body states for the leads they provide for learning, cognition, intelligence, creativity, mental health, and abilities that reside in them. Thomas B. Roberts, Ph.D., is professor emeritus at Northern Illinois University and a former visiting scientist at Johns Hopkins. The coeditor of Psychedelic Medicine and the author of Psychedelic Horizons, he has spoken at international conferences on psychedelics, consciousness, and psychedelic science.
Phil Borges sees storytelling as a primary tool for driving social change. Learn how his projects, Women Empowered, Crazywise and his TedTalks have provided new ways of seeing through his first-person stories.Phil Borges, has been documenting indigenous cultures and striving to create an understanding of the challenges they face for over 25 years. For his program, Stirring the Fire, Phil produced and filmed several short films, capturing the stories of women heroes and the issues they face all over the world, both as solo projects and in collaboration with organizations such as UN Women and CARE. We consider it especially appropriate to have Phil visit just prior to International Women's Day, March 8, 2021.His work on the film Crazywise takes a closer look at whether some diagnosed 'mental breakdowns' might in fact be spiritual awakenings. In Crazywise, Phil asks us: What can we learn from those who have turned their psychological crisis into a positive transformative experience?
Covid, consumerism and happiness
The Forests of California
Robert Whitaker is a journalist and author of two books about the history of psychiatry, Mad in America and Anatomy of an Epidemic, and the co-author, with Lisa Cosgrove, of Psychiatry Under the Influence. He is the founder of madinamerica.com.Robert will be joining the program again live in the coming weeks, and I want my audience to be up to speed on his groundbreaking journalism. In his pulitzer prize nominated articles for the Boston Globe, Robert Whitaker discovered an extreme potential danger of prescription drugs such as SSRIs and antipsychotics in the treatment of depressed, anxious and mentally-ill.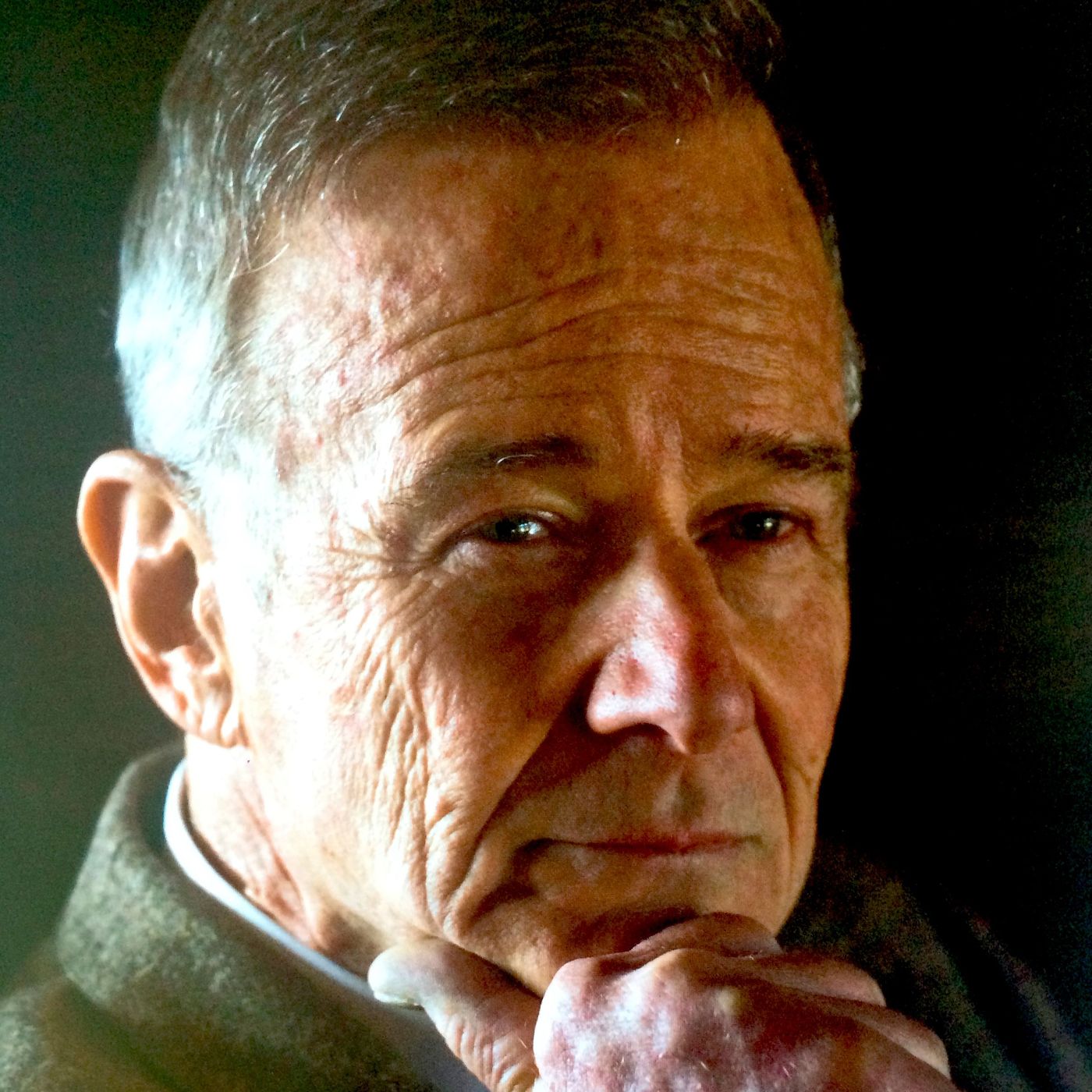 4th in a series on government
Many of you know that I have been active in founding the COVID Response Network (CRN) on the Northern California Coast. We must be prepared to stop this and all future pandemics, and I believe that an effective response begins at the local level.Here in Mendocino County, where I broadcast weekly, we are lucky to have a dedicated Board of Supervisors which responds to the needs of our residents. I recently sat down and spoke with Ted Williams – Supervisor for the 5th District of Mendocino County – about several issues of pressing national concern. Chief among these issues is the on-going COVID pandemic, the rollout of the vaccine, and how much longer we will need to continue measures such as social distancing and mask-wearing.It's rare to hear a public official speak as openly and transparently as Ted did with me.
United States