Discover
Podcast no longer available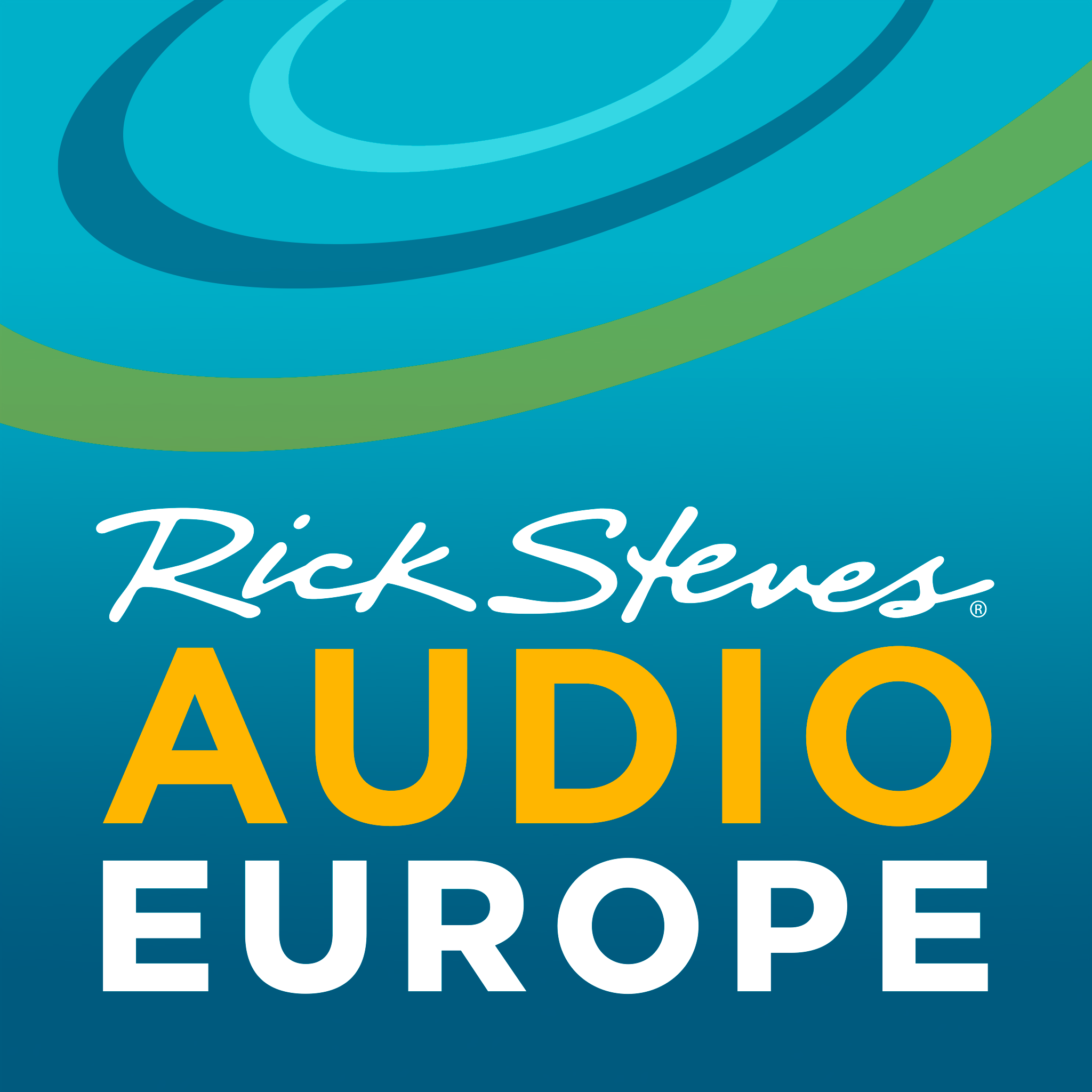 Claim Ownership
Podcast no longer available
Author: rick steves
Subscribed: 568
Played: 1,724
© 2010-2017 by Rick Steves' Europe
Description
Get the same great content in the "Travel with Rick Steves" radio show podcast, https://www.ricksteves.com/rss/podcast.
This marks the end of Rick's Audio Europe podcast. But the good news is there are two easy ways you can keep getting this content. The first way is to subscribe to the free, weekly "Travel with Rick Steves" radio show podcast on iTunes. It brings you all the great interviews you've come to love, in a longer format. Or, you can download the free "Rick Steves Audio Europe" app, which includes all of Rick's radio interviews — plus dozens of walking tours through Europe's most interesting neighborhoods and museums. Either way, keep listening, and naturally, keep on travelin'! More info at https://www.ricksteves.com/watch-read-listen/audio/podcasts
Rick provides a brief introduction to his Ireland playlist, a collection of audio files designed to help you plan and enjoy your best possible trip.
Irish tour guide Dara Herlihy explains why his home turf on Ireland's Dingle Peninsula is his favorite corner of the country.
Rick takes a stroll around Dublin with his guide Joe Darcy, learning about the history of the British empire's "second city," the role it played in the struggle for Irish independence, and the unique "Bloomsday" celebrations each June.
Irish tour guides discuss travel in the Republic of Ireland and Northern Ireland in a post-Brexit world, and recommend their favorite destinations for visitors to explore.
Irish tour guides explain the variety of Gaelic sports, and how these unique sports reflect a distinctly Irish identity.
Speaking in Irish
2017-07-1111:36
1
Irish tour guide Dara Herlihy grew up speaking the Irish language as his first language. He describes how the once-banned language has reclaimed its role in Ireland's national identity.
Irish tour guides share the highlights of Ireland's Ring of Kerry, from its ancient ring forts and stunning scenery to its charming pubs and friendly locals.
Irish tour guides Stephen McPhilemy and Barry Moloney explain why revolutionary leader Michael Collins remains a controversial figure nearly a century after his death in the Irish Civil War.
Two Irish tour guides give Rick some advice on how to fit in like a local on your next visit to the "Emerald Isle."
Two friends from Ireland help us understand the Irish passion for poetry and for their Nobel Prize–winning poet, William Butler Yeats.
Barry Moloney talks about the sinking of the Lusitania off the coast of Ireland in 1915, which stoked support for American involvement in World War I.
Rick explores the pleasures of traditional Irish folk music with Cathie Ryan, a singer based in County Louth, Ireland, and Dara Herlihy, from the family-owned Dingle Music Shop.
A pair of Irishmen explain their country's traditions about the different types of faery people, from leprechans to banshees.
Irish tour guide Susie Millar explains her country's connection to the infamous Titanic, from the shipyard that built it in Belfast to its final port of call in County Cork.
Martin De Lewandowicz and Stephen McPhilemy, guides from Wales and Ireland, share their favorite highlights of the Irish Sea that unites the Celtic lands of Britain and Ireland.
Two friends from Ireland, Liam O'Riordan and Stephen McPhilemy, demonstrate the Irish art of "craic."
Two Irish tour guides offer transportation advice for exploring the Emerald Isle.
Stephen McPhilemy and Liam O'Riordan discuss the 2013 Irish "Gathering" and share their passion for their homeland and its musical culture.
For such a small nation, Ireland's artistic output is impressive. Irish tour guide Barry Moloney talks about his country's rich heritage of literature, music, and visual art.
United States