Discover
Sinica Podcast
Author: SupChina
Subscribed: 4,337
Played: 61,319
Description
A weekly discussion of current affairs in China with journalists, writers, academics, policy makers, business people and anyone with something compelling to say about the country that's reshaping the world.
A SupChina production, hosted by Kaiser Kuo and Jeremy Goldkorn.
This week on Sinica, Kaiser chats with Sir Danny Alexander, vice president and corporate secretary of the Asian Infrastructure Investment Bank and former Liberal Democrat MP and chief secretary to the Treasury of the United Kingdom. Sir Danny gives an overview of how Asia's financial sector has been impacted by COVID-19.5:27: The United Kingdom's decision to join AIIB11:49: AIIB and its accountability framework in decision making25:16: How U.S.-China relations have affected AIIB34:00: What AIIB is pushing investors toward nowRecommendations:Danny: Tengger Cavalry, a heavy metal band from Inner Mongolia.  Kaiser: The heavy metal bands Ego Fall and Nine Treasures.
This week on Sinica, Kaiser and Jeremy talk to Wall Street Journal reporters Bob Davis and Lingling Wei about their great new book, Superpower Showdown: How the Battle Between Trump and Xi Threatens a New Cold War.5:11: The increasingly insulated Chinese political elite18:08: Chinese import competition and its effect on U.S. manufacturing employment28:27: Líu Hè 刘鹤 and internal politics within Chinese trade negotiations41:28: Chinese negotiators' perceptions of their American counterparts1:03:29: Huawei's role in the trade warRecommendations: Jeremy: This Chinese-to-pinyin generation tool by 蛙蛙工具 ("Frog Tools"). Conversely, Jeremy does NOT recommend Quibi. Lingling: The book Wild Swans: Three Daughters of China, by Joan Chang. Bob: The new TV series Perry Mason, available on HBO, as well as the Australian TV series Rake.Kaiser: The dark comedy TV series Search Party, available on HBO Max. 
This week on Sinica, Kaiser chats with Andy Purdy, chief security officer of Huawei USA, and Paul Triolo, practice head of geotechnology at the Eurasia Group. They explore the complexities of the 5G ecosystem, challenges to cybersecurity on 5G networks, the process of standards setting in advanced telecommunications, and how the Trump administration's animus toward Huawei might ultimately handicap the U.S. in this vital emerging technology.5:18: What 5G will enable us to do18:06: 5G standard setting bodies and their functions29:55: China's involvement in the standard setting process37:05: 5G deployment around the world50:59: The collateral damage done by banning HuaweiRecommendations:Andy: A People's History of the United States, by Howard Zinn, and The Road Less Traveled: A New Psychology of Love, Traditional Values and Spiritual Growth, by M. Scott Peck.Paul: Superpower Showdown: How the Battle Between Trump and Xi Threatens a New Cold War by Bob Davis and Lingling Wei, and The Tibetan Book of Living and Dying by Sogyal Rinpoche. Kaiser: The YouTube channel of Joe Parrish, a content creator and guitarist.
Late on the night of June 15, a deadly melee erupted on the banks of the Galwan River, in a disputed region called Ladakh, high in the mountains between China and India. To help guide a discussion on this landmark event in China-India relations, Kaiser welcomes back Ananth Krishnan, a longtime correspondent for The Hindu, who is based in Beijing. Ananth discusses the context of the clash, which pits two massive, nuclear-armed states with increasingly nationalistic populations and growing regional ambitions against each other, and assesses the prospects for a settlement of the long-standing border dispute.5:56: Context behind the India-China border clash17:49: Indian sentiments toward China before the Galwan Valley skirmish33:30: India's future in the global geopolitical system43:19: What could be ahead for the India-China relationshipRecommendations: Ananth: Choices: Inside the Making of India's Foreign Policy, by Shivshankar Menon, and a docuseries that explores the creation of the hit TV series The Mandalorian, titled Disney Gallery: Star Wars: The Mandalorian.Kaiser: The Takshashila PLA Insight newsletter, by Suyash Desai, and The Expanse, a sci-fi series available on Amazon Prime Video. 
This week on Sinica, Kaiser speaks with Michael Berry, the translator of the Wuhan-based writer Fang Fang's controversial Wuhan Diary: Dispatches from a Quarantined City. Michael discusses Fang Fang's body of work and how her daily online posts on WeChat (which were compiled to become her book) drew the ire of critics who have denounced the diary as an act of national betrayal and have even leveled threats against both the author and the translator. Michael Berry is a professor of contemporary Chinese cultural studies and the director of the Center for Chinese Studies at UCLA. 5:21: Reflections on Fang Fang's Soft Burial 10:42: Fang Fang's diary, and its backlash 21:08: An excerpt from Wuhan Diary 31:07: COVID-19: The common enemy of humankind Recommendations:Michael: The album Free Spirit, by the band Chandresh Kudwa. For a taste, you can listen to the title track here. Kaiser: The mockumentary TV show called What We Do in the Shadows.
This week on Sinica, Kaiser chats with Bloomberg's chief economist, Tom Orlik, about his new book, China: The Bubble That Never Pops. A longtime resident of Beijing, Tom wrote for the Wall Street Journal before joining Bloomberg as chief Asia economist. His book argues that Beijing's leaders have learned valuable lessons from their own history and from the experiences of other countries, and applied them well to China's own economy. 5:33: The bears have it wrong on China10:08: Debt obligations and local government finance18:29: What the Chinese leadership has learned, and what it hasn't30:21: Shadow loans, and the shadow banking sector 47:42: The tools that China's central banks have to deal with riskRecommendations:Tom: China's Unfinished Economic Revolution, by Nicholas R. Lardy, and The Story of the Stone, or The Dream of the Red Chamber, Vol. 1: The Golden Days, by Cáo Xuěqín 曹雪芹, translated by David Hawkes.Kaiser: The 2010 Chinese television series Three Kingdoms.
This week on Sinica, we continue with the ongoing California series of podcasts that Kaiser recorded last winter, and present a conversation taped in December, when he chatted with Margaret (Molly) Roberts, an associate professor in the Department of Political Science at the University of California, San Diego. Molly also co-directs the China Data Lab at the 21st Century China Center, and her latest book, Censored: Distraction and Diversion Inside China's Great Firewall, takes a deep, data-driven look at the way that internet censorship functions, and how it impacts Chinese internet users. 15:21: Dispelling two narratives about China's internet censorship25:24: Distracting online communities by digitally flooding forums32:43: How censorship affects those who experience it41:52: How the discussion around Chinese internet censorship has evolvedRecommendations:Molly: Automating Inequality: How High-Tech Tools Profile, Police, and Punish the Poor, by Virginia Eubanks. Kaiser: The Syllabus, by Evgeny Morozov: A website offering curated syllabi featuring text, audio, and video on a range of topics, including technology, global affairs, arts and culture, and more.
This week, Kaiser and Jeremy speak with Michael Schuman, a reporter and writer who's been covering China for 23 years, about his new book, Superpower Interrupted: The Chinese History of the World. The book sets out to present world history as China has understood it, and what that understanding of history tells us about what the China of today really wants. 11:12: Notable historical books on China that have withstood the test of time17:48: What Chinese exceptionalism means34:45: When historical context matters, and when it doesn't42:11: Michael Schuman's insights on what China wants Recommendations:Jeremy: The work of SupChina's very own society and culture editor, Jiayun Feng. Click here to explore more of her work. Michael: The Analects, a work attributed to Confucius and his peers.Kaiser: The "Frankenstein" That Wasn't: A Realistic Appraisal of Today's China, an essay by Damien Ma of MacroPolo. Like the podcasts at SupChina? Help us out by taking this brief survey.
This week on Sinica, Kaiser chats with Max Fisher, one of The Interpreter columnists for the New York Times, on what U.S. media coverage got right — and wrong — about the outbreak of COVID-19 in China, and the concerning parallels between 2002 and 2020.8:33: American media coverage of the outbreak15:14: Dehumanizing the disease in China22:17: The role of the media in American political discourse39:11: Moving the American consensus point on ChinaRecommendations:Max: The Farewell, by Lulu Wang. Kaiser: Eternal Life: A Novel, by Dara Horn.
In this second half of our interview with Kishore Mahbubani, a former UN ambassador of Singapore, he talks to Kaiser about the perils of American exceptionalism, the poverty of strategic thinking in Washington, and the view of U.S.-China competition from the rest of the world. His latest book, Has China Won? The Chinese Challenge to American Primacy, is a bracing read, unsparing in its criticisms of Chinese and American strategic blunders, and its tough-love approach is sure to rankle. 8:52: Comparing Chinese realities to American ideals 15:31: How the outcome of the U.S.-China geopolitical contest will be decided24:49: Strategic thinking regarding the South China Sea37:57: America's relationships with its alliesRecommendations:Kishore: Rise to Globalism: American Foreign Policy Since 1938, by Stephen E. Ambrose and Douglas G. Brinkley.Kaiser: A new podcast series by Patrick Radden Keefe, called Wind of Change.
In the first part of this two-part conversation, Kishore Mahbubani, a former UN ambassador of Singapore, returns to Sinica to chat with Kaiser about his latest book, Has China Won? The Chinese Challenge to American Primacy. It's a bracing read, unsparing in its criticisms of Chinese and American strategic blunders, and its tough-love approach is sure to rankle. Part 2 will run next week. 12:46: Contrasting the geopolitical challenges posed by China and Russia23:03: The core pillars of American strength31:23: A financial "nuclear option" for China45:12: The fusion of civilizationsRecommendations to follow in next week's episode.  
No, not that Gordon Chang. The other one: the good one. Gordon H. Chang is a professor of American history at Stanford University, where he is also the Olive H. Palmer Professor in Humanities and the senior associate vice provost for undergraduate education. In this prelapsarian podcast, taped on December 19, Gordon chats with Kaiser about the rising tide of Sinophobia — presaging things to come once Trump really started fanning the flames during the present pandemic. 12:15: American perceptions of China and Chinese people20:54: A legacy of discrimination against Chinese scientists in the U.S.31:43: The role of universities in pushing back against xenophobia35:47: Espionage fears and restrictions against Chinese researchersRecommendations:Gordon: The Transpacific Experiment: How China and California Collaborate and Compete for Our Future, by Matt Sheehan. Kaiser: The Scientist and the Spy: A True Story of China, the FBI, and Industrial Espionage, by Mara Hvistendahl.
A congressional bill and a draft executive order threaten to prevent U.S. government agencies from using drones made in China or that contain Chinese components. Concerns over security issues may end successful programs by the Department of the Interior and other agencies using Chinese-made drones for a huge range of purposes. Brendan Schulman, vice president for public policy and legal affairs of leading Chinese drone maker DJI, joins Kaiser and Jeremy to discuss.3:16: A history of DJI16:04: Shenzhen and the consumer electronic supply chain18:24: DJI under legal scrutiny in the U.S. and abroad 29:01: The role of the U.S. Congress in pushing back against Chinese tech39:18: Drone applications in the fight against COVID-19Recommendations:Jeremy: Fine Music Radio, a Cape Town–based radio station that plays jazz and classical music, and New Frame, a media company that covers news in Africa. Brendan: The book Eternal Life, by Dara Horn. Kaiser: Two pieces from The New Yorker: How does the coronavirus behave inside a patient?, by Siddhartha Mukherjee, and The contrarian coronavirus theory that informed the Trump administration, by Isaac Chotiner.Like the podcasts at SupChina? Help us out by taking our brief survey.
Literature professor and cineaste Jiwei Xiao, who grew up in Wuhan and whose mother still lives there, published a piece in the New York Review of Books about watching the coronavirus pandemic unfold — first at a distance in Wuhan, then up close in the U.S., where she now resides. In this episode, Jiwei joins Kaiser and Jeremy to discuss her experiences. 11:56: China's initial response to the outbreak16:18: Fang Fang's comments on China's response to COVID-1925:09: Emerging literature on the pandemic35:10: Occupying a space between nations and culturesRecommendations:Jiwei: A work of "China noir": The Wild Goose Lake, by Diao Yinan. Jeremy: Keep Cool, by Zhang Yimou.Kaiser: A long-form piece in the New York Times Magazine, I'm an E.R. doctor in New York. None of us will ever be the same, by Helen Ouyang. 
For our 10th anniversary show, Kaiser and Jeremy recorded live on Zoom, shared some reminiscences, reflected on how China and the podcast have changed in the years since they started the show, and took questions from listeners who tuned in. A video version of the podcast is available here. 8:05: A bird's-eye view of Western media coverage of China26:52: The demise of area studies, and the rise of disciplines in China studies36:59: How to keep up with current events in China44:51: A discussion on xenophobia and nationalism in Chinese society1:16:37: Can person-to-person diplomacy exist in an increasingly insular worldRecommendations: Jeremy: An interview with Stephen King by Terry Gross on Fresh Air, Stephen King is sorry you feel like you're stuck in a Stephen King novel, and an article on SupChina, My family survived the lockdown in Wuhan. Now it's my turn, in New York, by Zeyi Yang. Kaiser: Fearing for my mother in Wuhan, facing a new Sinophobia in the US, by Xiao Jiwei, and Shockwave, by Adam Tooze.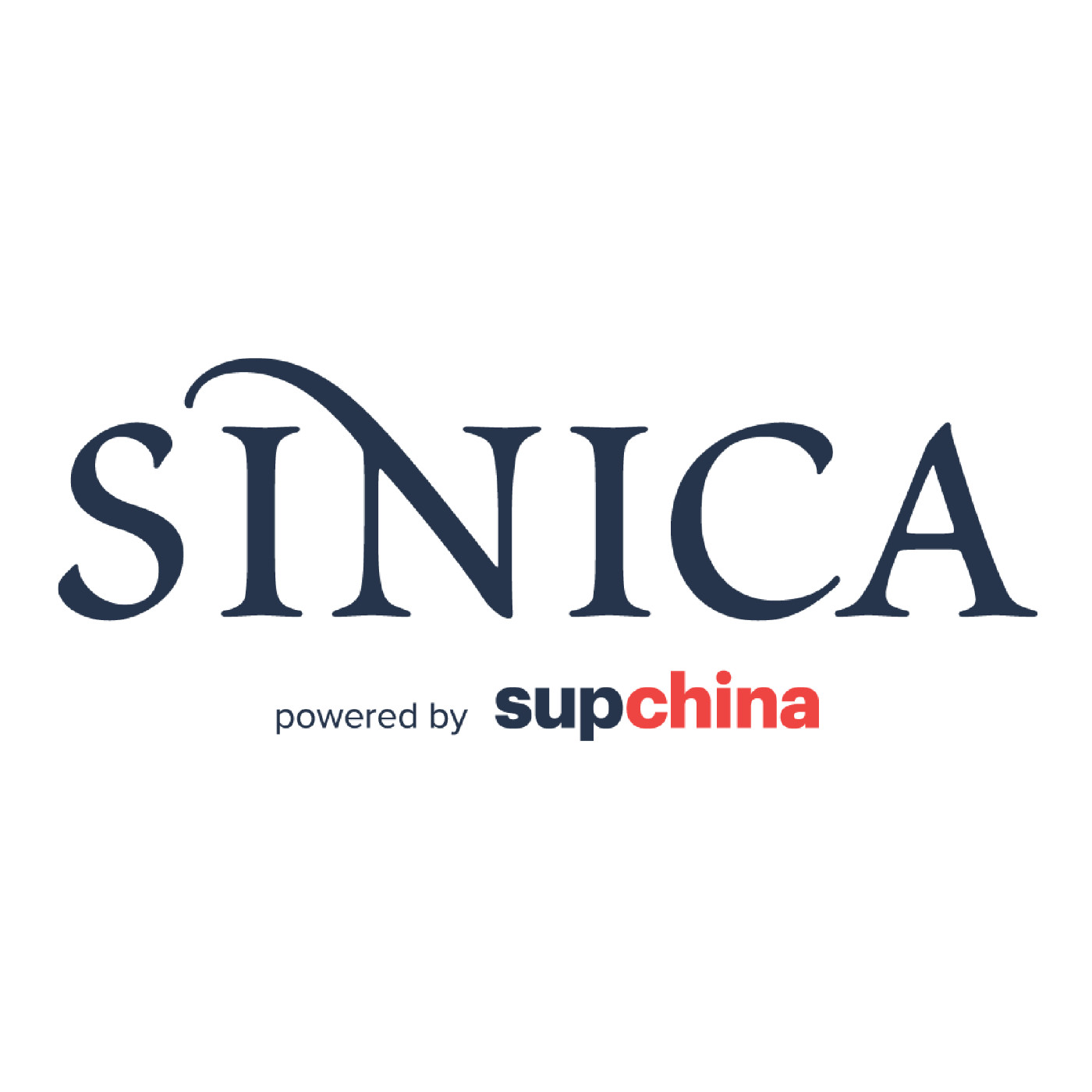 China's Venezuelan vicissitudes
2020-04-1655:37
1
In a show taped on March 2, before the full force of COVID-19 had hit the U.S., Kaiser and Jeremy chatted with Parsifal D'Sola Alvarado about China's strategy in the resource-rich but economically devastated Venezuela. Parsifal is a co-founder of the Andrés Bello China-Latin America Research Foundation and a foreign policy adviser to Venezuelan opposition leader Juan Guaidó.2:47: China-Venezuela relations before Hugo Chávez11:29: Popular attitudes toward China under Chávez30:27: Between Maduro and Guaidó, China is hedging its bets40:40: Documenting Chinese interaction in Venezuela 45:02: Do policymakers understand China's involvement in South AmericaRecommendations:Jeremy: A list of healthcare and medical professionals on Twitter, dubbed "COVID-19 medical Twitter" by Jeremy. Parsifal: A book in Spanish by Francisco Suniaga, El pasajero de Truman, and The Man Who Loved China: The Fantastic Story of the Eccentric Scientist Who Unlocked the Mysteries of the Middle Kingdom, by Simon Winchester. Kaiser: Say Nothing: A True Story of Murder and Memory in Northern Ireland, by Patrick Radden Keefe.Like the podcasts at SupChina? Help us out by taking this brief survey.
Liú Déhǎi 刘德海, master of the pipa, a type of Chinese lute, died at the age of 83 on April 11, 2020. Liu was born in Shanghai in 1937. He received his early music education there before the Communist victory in 1949, and went on to become one of the idealistic young musicians who tried to form a specifically Chinese orchestral tradition. He learned a number of traditional instruments but became famous for playing the pipa, as well as for arranging and composing for it. Among many other achievements, he went on to play with both the Boston Symphony Orchestra and the Berlin Philharmonic. Liu's most famous work is "Ambush From All Sides" (十面埋伏 shímiàn máifú), which is featured in this podcast. It's an ancient tune, but he rearranged it into the intense version you hear on this podcast — perhaps the closest thing to heavy metal that China produced before the 1990s, but played by one man on one acoustic instrument. In this Sinica Podcast Extra, Jeremy talks to classical composer and avant-garde guzheng performer Wu Fei about Liu, his legacy, and the amazing "Ambush From All Sides." (Full disclosure: Fei is Jeremy's wife.)You can hear Ambush From All Sides on the podcast itself, but you might also want to look at Liu's amazing technique in this Youtube video. The painting at Mogao Caves in Dunhuang mentioned in the podcast is Playing the pipa behind the head.Like the podcasts at SupChina? Help us out by taking this brief survey. 
In a show taped in late February, Kaiser chats with Barbara Finamore, senior attorney and senior strategic director, Asia, for the Natural Resources Defense Council, who shares her perspective on China's impressive progress in curbing greenhouse gas emissions, reducing the price of renewable energy, and producing electric vehicles. Tune in for a rare bit of optimism in these tough times!6:05: How much China has invested in renewable infrastructure14:48: The impetus behind Chinese environmental reform28:59: The unsung heroes of China's environmental movement35:44: How jobs in clean energy can help revitalize an economy45:23: Zero-emissions vehicles, and what the U.S. can learnRecommendations:Barbara: Subscribing to the China Dialogue newsletter, for updates on environmental news in China. Kaiser: The Warmth of Other Suns: The Epic Story of America's Great Migration, by Isabel Wilkerson.
This week, we bring you another show from the California podcast series that Kaiser recorded back in December, before the ravages of COVID-19. Take a break from thinking about the virus to listen to Michael McFaul, a former U.S. ambassador to Russia, talk about why China requires a very different foreign policy approach than Russia. 4:31: Ideology and remnants of the Cold War13:57: Promoting democratic values in Russia22:22: Public diplomacy work in the 21st century38:47: What to make of Chinese influence operations abroadRecommendations:Michael: The Third Revolution: Xi Jinping and the New Chinese State, by Elizabeth Economy, Following the Leader, by David Lampton, and Leadership and the Rise of Great Powers, by Yan Xuetong.Kaiser: Basin and Range, by John McPhee.  Like our podcasts? Help us out and take a moment to fill out this survey by SupChina.
On this week's show, veteran reporter Dexter "Tiff" Roberts chats with Kaiser and Jeremy about his new book, The Myth of Chinese Capitalism: The Worker, the Factory, and the Future of the World.6:28: What is the myth of Chinese capitalism?20:17: Chinese migrant workers and their children35:54: Labor conditions in China40:28: Strikes, the CCP, and labor union overhaul45:48: Taobao villages and the transformation of the Chinese countrysideRecommendations:Jeremy: Videos for children in Chinese and English, coupled with improvised music by Wu Fei. Dexter: From the Soil: The Foundations of Chinese Society, by Fèi Xiàotōng 费孝通. Kaiser: The first two books in the trilogy by Hilary Mantel: Wolf Hall and Bring Up the Bodies.
United States