Discover
Local Zero: pathway to #COP26
Claim Ownership
Local Zero: pathway to #COP26
Author: Bespoken Media
Subscribed: 29
Played: 305
© Copyright Bespoken Media
Description
Climate action on your doorstep. COP26 will bring Earth's most urgent conversation to Scotland in November 2021. In Local Zero, Glasgow-based researchers Dr Rebecca Ford and Dr Matt Hannon are your trusted guides to smart local energy and a zero carbon future. Find us at
www.localzeropod.com
Leo Hickman of the Carbon Brief looks ahead to COP26. We also invite back a selection of guests from across Local Zero's first year, to hear their hopes and fears ahead of this historic climate summit getting underway in Glasgow.
Concern over energy prices has dominated headlines in recent weeks - but what does the energy 'crisis' mean for consumers, communities and the road to net zero? The team are joined by Clem Cowton from Octopus Energy, Dhara Vyas from Citizens Advice, and Dr Jeff Hardy, of Imperial College London.
What jobs, skills and training are needed to deliver smart zero-carbon home heating? How big is the skills-gap? (Spoiler: It's quite big). Matt and Becky are joined by Cardiff University's Dr Jo Patterson, and Adam Chapman, director of Heat Geek, while Fraser's been chatting about retrofitting and the just transition with Carbon Co-op co-founder Jonathan Atkinson. Tweet us @LocalZeroPod, or email localzeropod@gmail.com - we always love to hear from you.
Dr Ewan Gibbs joins us to discuss what the history of UK industry and energy can teach us about a just transition.Can communities built around industries of the past drive forward, as well as benefit from, a greener future?Tweet us @LocalZeroPod or email localzeropod@gmail.com
Dr Alice Bell discusses the work of the climate change charity Possible to get communities engaged with climate action. Her recent book is called Our Biggest Experiment: A History of Climate Change. Tweet us @LocalZeroPod or email localzeropod@gmail.com
A landmark UN scientific report has detailed how human activity is changing the climate in unprecedented and irreversible ways. It warns of increasingly extreme heatwaves, droughts and flooding, and is widely reported to be "a code red for humanity". In this bonus episode, the Local Zero team, Becky, Matt and Fraser, share their thoughts, feelings, hopes and fears in response to the report.
The team fact-check the science around recent government proposals for climate change "micro-steps". Our guest is Rob Saunders, Challenge Director for the UK's flagship Prospering from the Energy Revolution (PFER). Tweet us @LocalZeroPod or email localzeropod@gmail.com
We meet people taking action in their communities to tackle climate change. We hear about their important work fighting locally against the climate emergency, and the wider impacts this work is having. Fraser records at the home of the Pollokshields Community Trust, with Bill Fraser, and South Seeds manager Lucy Gillie. Also in this episode, our first interactive Future or Fiction - listen to find out how to play along!
How is the energy network changing, and what does it mean for net zero? How can we manage our networks to accommodate smart, local innovations in energy generation, and what opportunities does this present for the future? Guests this week: Professor Keith Bell, ScottishPower Chair in Smart Grids at the University of Strathclyde and Dr Jeff Hardy, Senior Research Fellow in the Grantham Institute at Imperial College London.
From land *ownership* in our last episode to land *use* this time. How can land be used to mitigate climate change? What are some innovative uses of land, and what major barriers still remain? Guests this week: Guy Shrubsole, environmental and rewilding campaigner and author of 'Who Owns England?', and Dr Alona Armstrong, Senior Lecturer in Energy and Environmental Sciences at Lancaster University. Meanwhile, Alan McDonnell from Trees for Life shares how how land can be used creatively to better serve both the climate and communities.
What is the current state of UK land ownership, and how can this be overhauled to better meet the needs of both climate and communities? The team are joined by Malcolm Combe, senior law lecturer at the University of Strathclyde , Kate Swade from Shared Assets CIC, and Magnus Davidson from Community Land Scotland.
What role does "smart" have to play in a local, net zero transition? How crucial is data? What are the key issues to address? The team are joined by Stephen McArthur, Professor of Intelligent Energy Systems at Strathclyde, and Gavin Starks, founder of Icebreaker One, a company working to unlock the value of data to deliver net-zero.
Gregory Barker, now Lord Barker of Battle, was energy and climate change minister in the coalition government. He was pivotal to UK policies like the Green Deal, feed-in-tariff, & the Green Investment Bank. He reflects on his time in the role, and shares tips and advice for his successors.
What could a green post-COVID economic recovery look like, and how can we make sure it has carbon reduction and a just transition at its core? Guests this time are Miriam Brett, research director at the Common Wealth think-tank, and Mairi Spowage, Interim Director of Strathclyde University's Fraser of Allander economic institute.
From turbines in the remote Western Isles to solar PV in Brixton, community energy projects represent a challenge to our mostly centralised energy system. They can also bring enormous local social and economic benefits. But the sector is at a crossroads due to policy changes - so what is the future of community energy? Joining the team are Emma Bridge from Community Energy England, and Professor Patrick Devine-Wright, an expert in community energy and public participation from the University of Exeter.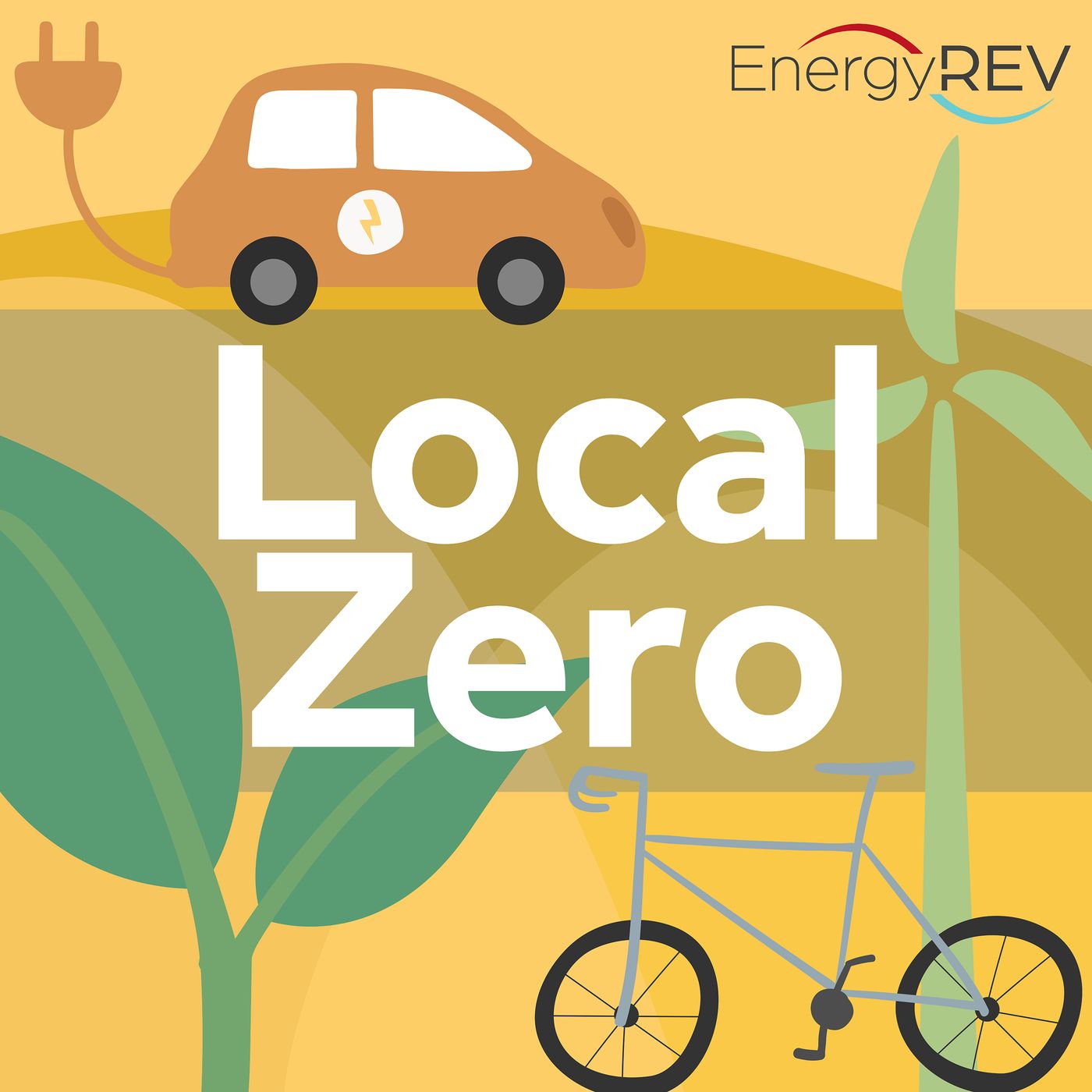 Low Traffic Neighbourhoods (LTNs) almost always encounter anger and resistance - but are shown to cut driving and increase walking and cycling where they are introduced. Leo Murray from the climate change charity Possible and Jon Burke, who introduced LTNs during his time as a Hackney council cabinet member, join the team. We'll also meet Brenda Puech, who turned an on-road parking space into a mini park or 'parklet'.
Transport makes up nearly 40% of the average UK household's carbon footprint (with wide variation between different sections of society). While other sectors have made progress on cutting carbon, the dial has barely moved on transport emissions. So is the elephant in the room actually an SUV? Joining the team this time are Professor Iain Docherty, transport policy expert at the University of Stirling, Dr Debbie Hopkins, Associate Professor in sustainable urban development at the University of Oxford, and Leo Murray, director of innovation at climate change charity Possible.
Delivering UK net zero requires a massive switch to carbonless heat and power in all our buildings - but the tools and systems to make that switch don't currently exist. The team look at the scale of that challenge, and ask what can be done, particularly in jobs, skills and supply chains. They are joined by Jo Patterson from Cardiff University's Welsh School of Architecture, and Nigel Banks from zero-carbon housing developer Ilke Homes. Fraser chats with Nathan Gambling, a leading trainer of heating engineers.
Heat is a key challenge in achieving carbon net-zero. What is being done to decarbonise heat systems, and how can this work be accelerated? Heat policy experts Richard Lowes and Jen Roberts address barriers and challenges to a just transition of heat. We also hear from some of very few householders to have already installed heat-pumps.
Who pays for local energy systems in the net-zero transition, and why? What are the financial barriers that local and community energy models need to overcome? Barbara Hammond MBE shares lessons she's learned over ten years of running Oxford's Low Carbon Hub, and renewable finance guru Bruce Davis of Abundance Investment details different types of green energy finance.
United States