Discover
Bougie & Fowl
Claim Ownership
Bougie & Fowl
Author: Taz Cable
Subscribed: 0
Played: 0
© Copyright Taz Cable
Description
With over 25 years in the making - Dale accentuates his machine gun style delivery with a healthy dose of animated faces and then combines that with quick improvisations and well placed physical comedy. Basically he leaves the audience wishing they had his energy. His shows are always a night you won't soon forget. In addition to his training at the world renowned Second City, Dale has had numerous television appearances including TBS - The Very Funny Show, NBC - Last Comic Standing Season Six, Fox - 30 seconds to Fame and The Comedy Network in Canada. If you don't blink you might see him in the 2003 MGM movie "Out Of Time" with Denzel Washington.Dale is a regular on Sirius XM's "The Jeff and Larry Channel" and has performed at countless clubs, colleges, corporate functions, cruise ships and comedy festivals. To date he is the winner of the Comedy 10K, Laughlin Comedy Festival & San Diego Comedy Festival. In 2017 he was invited to perform on two episodes of "The Comedy All Stars" for Pureflix which led to an acting role on the tv series "Malibu Dan the Family Man".
Steve Dean, Victoria Venier and Bill Whyte make up the trio. with several number one songs, a hall of famer and many laughs you want to meet Hits & Grins!
It was a technical glitch but the content and timing was perfect.
:::TECHNICAL ISSUES TWO PARTS::::: 1/2Wesley Lunsford and Laurel Wright are The Young Fables. The barn door is wide open for conversations and the new songs are live!
Trisha Gene Brady traveling nationally for seven years with Americana Band The Black Lillies, for the last four years she has been establishing herself as Trisha Gene Brady.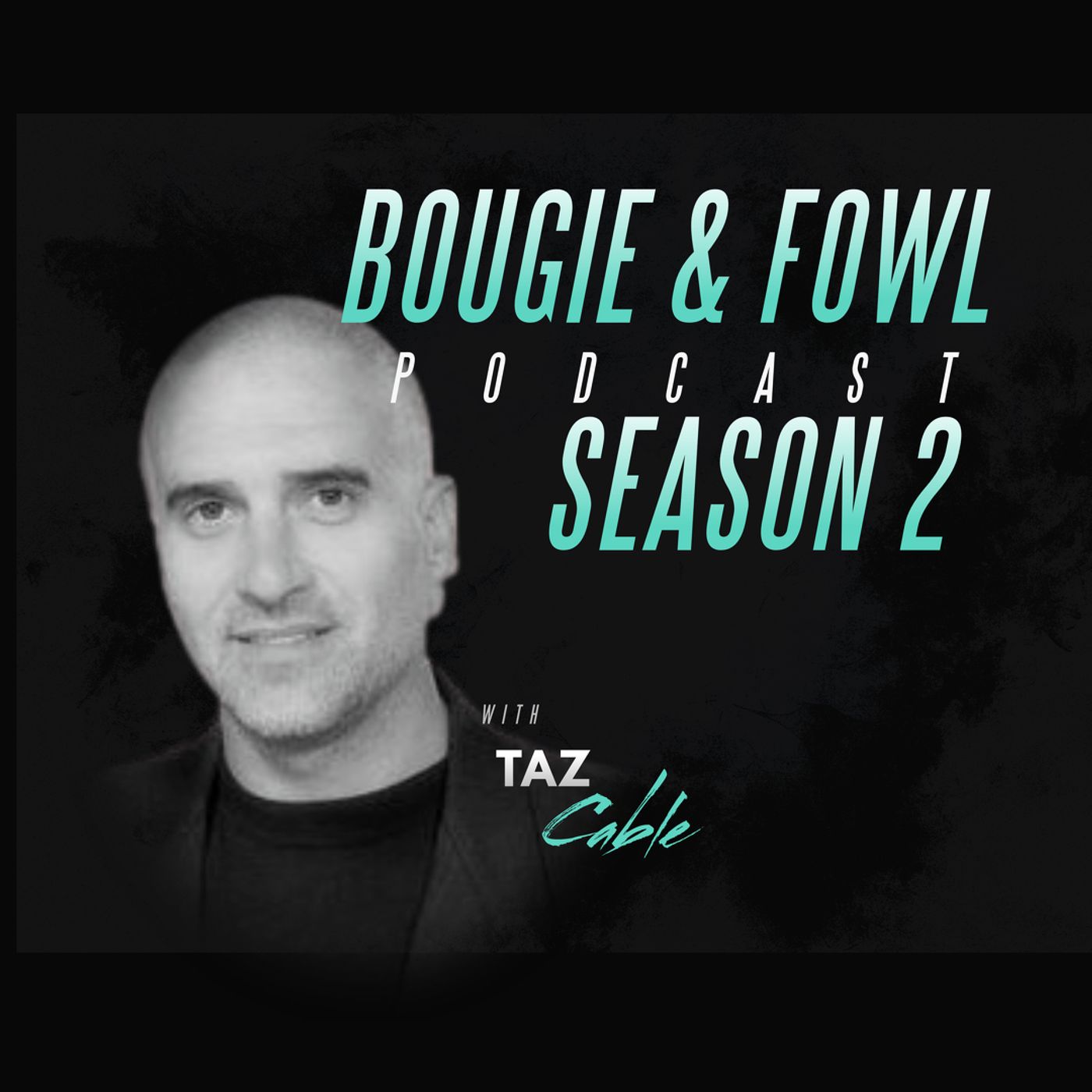 Cooper Greer and Trisha Gene
Rachel McCroskey is the new Independant Health Coach at Bougie Fowl Co. Fitness and Nutrition. Spend about 15 minutes finding out if the town hall or the new services are right for you to kick start your wellness journey!
Taz Cable Says Season Two Is All New!
From the dream team to the dream she is Cait Mac! Her song FREE & Its A Wrap along with the full conversation - she is CaitMac! --- Send in a voice message: https://anchor.fm/bougieandfowl/messageSupport this podcast: https://anchor.fm/bougieandfowl/support
Knoxville native and life long friend. Brest Cancer survivor, Mom and Wife while maintaining #1 in morning radio. --- Send in a voice message: https://anchor.fm/bougieandfowl/messageSupport this podcast: https://anchor.fm/bougieandfowl/support
Meeting Virgina Moody is always a pleasure. She has hustled her entire life and now she is hustling with her husband Ken as they introduce large game hunters to South Africa. --- Send in a voice message: https://anchor.fm/bougieandfowl/messageSupport this podcast: https://anchor.fm/bougieandfowl/support
Jennifer has been a creator most her life and she can now ad inventor to her list. --- Send in a voice message: https://anchor.fm/bougieandfowl/messageSupport this podcast: https://anchor.fm/bougieandfowl/support
Jodi White
2020-10-0145:22
Jodi White is NEVER THE BRIDESMAID, ALWAYS THE BRIDE, and she's got four dresses to prove it. Now on husband number four, with three kids and three ex-husbands, Jodi doesn't hold back on stage or in life. Trust us, this is No Desperate Housewife. She's ballsy, bold and brazen. The wild friend you call for parties or the crazy ex you're still trying to hide from. Her kids, her mother, the young guys she's dated...Nothing is safe, She tells it like it is!  In addition to comedy festivals across the US and Canada, Jodi's is a favorite on Carnival Cruise Lines and has been featured on Nick at Night's Nick Mom Night Out, Stand Up Nashville Live From Zanies on the Circle Network, Island Hoppers with James Van Der Beek and Ridiculousness on MTV.YOUTUBE:www.youtube.com/jodiwhitecomic  Comedy Couple Tees www.comedycoupletees.com --- Send in a voice message: https://anchor.fm/bougieandfowl/messageSupport this podcast: https://anchor.fm/bougieandfowl/support
Ken Phillips, who has over 25 years of PR experience has created and directed publicity campaigns for artists such as Joan Jett, Red Hot Chili Peppers, Goo Goo Dolls, Margaret Cho and much more. --- Send in a voice message: https://anchor.fm/bougieandfowl/messageSupport this podcast: https://anchor.fm/bougieandfowl/support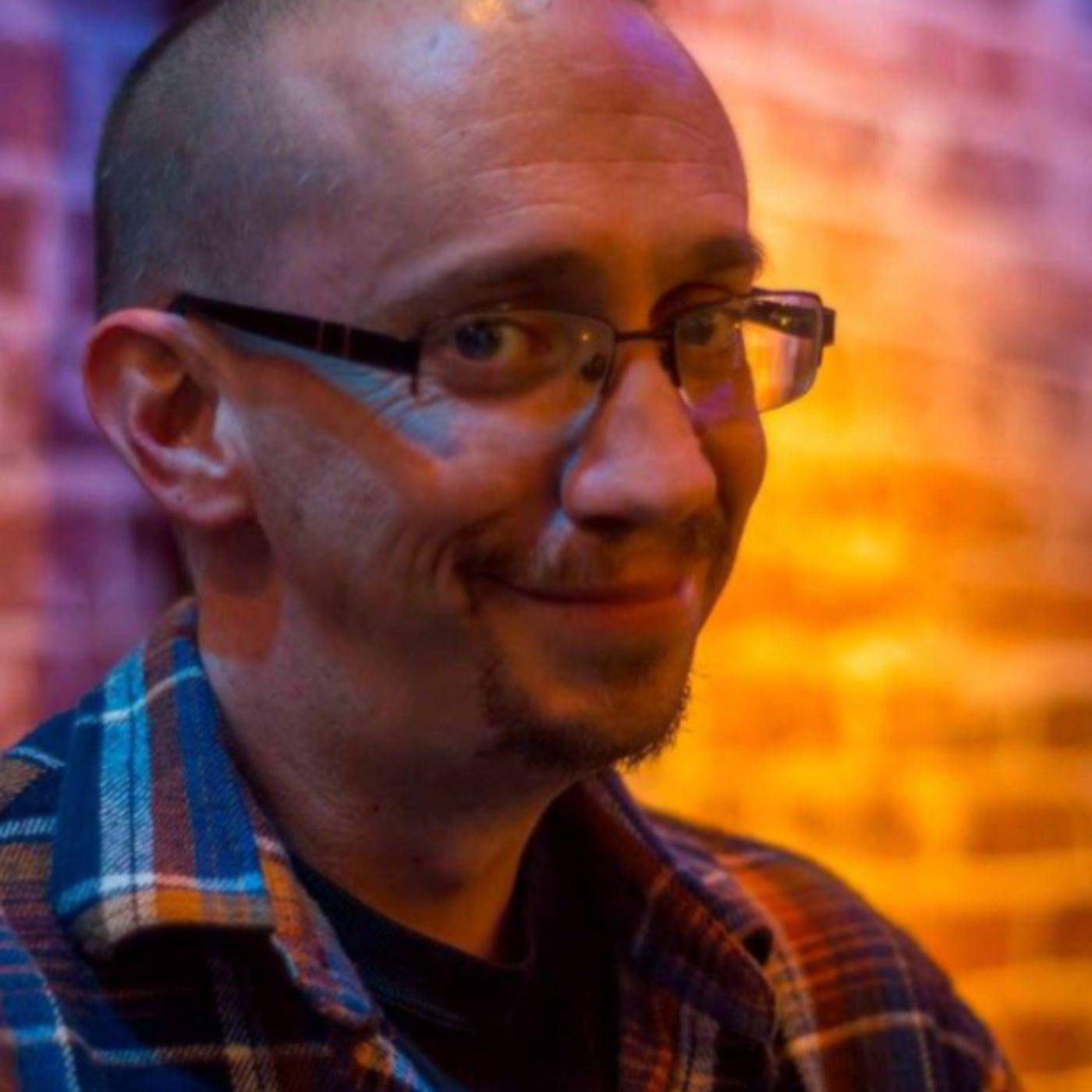 Steve Wildsmith is a 25-year veteran of print journalism, as well as a recovering addict (clean and sober since 2002) who now works as a content developer for the East Tennessee-based drug and alcohol treatment center Cornerstone of Recovery. He's a freelance entertainment journalist for The Daily Times and BLANK newspapers, continues to write about music and lives in Maryville, Tennessee, with his wife, Tessa; three children; four cats; two dogs; and six chickens. You can check out some of his work at www.thetiesthatbindus.org or contact him at wildsmithsteve@gmail.com.--- This episode is sponsored by · Anchor: The easiest way to make a podcast. https://anchor.fm/app--- Send in a voice message: https://anchor.fm/bougieandfowl/messageSupport this podcast: https://anchor.fm/bougieandfowl/support
Morgan Jones is a Holistic Wellness Coach, Artist and resides in Denver Colorado. https://www.etsy.com/shop/futuristicfeminine--- This episode is sponsored by · Anchor: The easiest way to make a podcast. https://anchor.fm/app--- Send in a voice message: https://anchor.fm/bougieandfowl/messageSupport this podcast: https://anchor.fm/bougieandfowl/support
Whitney Kent is the Host and Executive Producer of a daily segment on WVLT in Knoxville, Tennessee called Everday Solutions. We talk kids, family, distance loving and much more.--- This episode is sponsored by · Anchor: The easiest way to make a podcast. https://anchor.fm/app--- Send in a voice message: https://anchor.fm/bougieandfowl/messageSupport this podcast: https://anchor.fm/bougieandfowl/support
Maggie and her husband Mike have a great band Lucky Mudd. We get to know her, their music, their farm and everything BOUGIE and fowl about her. Visit LuckyMudmusic.com for more information. --- This episode is sponsored by · Anchor: The easiest way to make a podcast. https://anchor.fm/app--- Send in a voice message: https://anchor.fm/bougieandfowl/messageSupport this podcast: https://anchor.fm/bougieandfowl/support
--- Send in a voice message: https://anchor.fm/bougieandfowl/messageSupport this podcast: https://anchor.fm/bougieandfowl/support
United States