Claim Ownership
Author:
Subscribed: 0
Played: 0
Description
Welcome back to Masters of the Matrix.In today's special episode, I have Jake Sasseville who is an Author, Podcaster and Entrenpeneur who is behind the largely successful retreat - the Imiloa Institute in Costa Rica.In our engaging chat, we delve into his past as a TV personality, his work in music, and to the pattern of having huge success to living in his grandmas basement. Jake is authentic, humble and honest in his experiences and reveals to us just what was really going on behind the scenes. Using his witty humor he manages to make us laugh during the entire journey. A lovely man indeed.I truly enjoyed our chat and I know you will too.Enjoy the show.His websites here:https://imiloainstitute.comjakesasseville.comFollow Jake online @jakesassevilleAnd Attend any signature retreat at Imiloa, use promo code JAKE to get $200 off just for listening today! Hosted on Acast. See acast.com/privacy for more information.
Welcome back to Masters of the Matrix.In this episode I have an amazing chat with Jennifer Elizabeth Moore who is an Intuitive Empath, Master EFT Trainer, Podcaster, Founder of the Empathic Mastery Academy, and Author of the incredible book, Empathic Mastery: A 5-Step System to Go from Emotional Hot Mess to Thriving Success.We dive deep into the topic of Empaths: What is an Empath? How to know if you are an Empath? Steps you can take to thrive as an empath, and so much more. As an empath myself I know how debilitating this gift can be without guidance. Thankfully, we have wonderful experts like Jennifer to guide us, bringing our so-called curse to a true and real gift.Visit her website here: http://empathicsensitivity.comHer book on Amazon: https://www.amazon.com/Empathic-Mastery-Emotional-Thriving-Success/dp/1950984028/ref=sr_1_1?crid=2L2LE0JJDFSSK&keywords=jennifer+elizabeth+moore&qid=1663275135&sprefix=jennifer+elizabeth+moo%2Caps%2C161&sr=8-1 Hosted on Acast. See acast.com/privacy for more information.
Hello Masters.In this special episode I have the opportunity to speak to Author, Channeler, Light Empowerment Coach and Soul Configurator, Birgitta Visser.We dive deep in this one speaking about her path to channeling, the Beings she channels such as Archangel Michael and St. Germain, as well as speaking about the subjects such as Atlantis, the Akashic Records, Light Language, the Annunaki, Earth's history and more.Birgitta is a wealth of information and wisdom and this one takes us deep. I hope you enjoy it as much as I did.Here are her links:www.birgittavisser.comwww.powersoulhealing.com www.facebook.com/groups/universallightwarriors Hosted on Acast. See acast.com/privacy for more information.
Welcome back to another episode of Masters of the Matrix.Today we have a wonderful guest, Sara Webb, who is an Author, Inspirational Speaker and Spiritual Activist. We talk about meditation and it's power and healing effects, we also delve into her challenges and triumphs, and much more.She is full of knowledge, wisdom and love and it's been an honor having her on the show.I hope you enjoy it as much as I did.Sara's website: http://www.sarawebbsays.comSara's book on Amazon: https://www.amazon.com/Look-Lush-Sara-Maya-Webb-ebook/dp/B0BF4N99NZ/ref=sr_1_1?crid=19UKN42RKQD70&keywords=look+lush+by+sara+webb&qid=1663256266&sprefix=%2Caps%2C62&sr=8-1Sara's book on Barnes and Noble: https://www.barnesandnoble.com/w/look-lush-sara-maya-webb/1142196553;jsessionid=DDB0322C0D6A3CEF107DD51BD61D0C84.prodny_store02-atgap12?ean=9798765231951Sara's social media: https://www.instagram.com/sarawebbsays/ Hosted on Acast. See acast.com/privacy for more information.
Welcome back to another episode of Masters of the Matrix.In today's special episode I welcome Christian De La Huerta who is an Author, Inspirational Speaker, and a Transformational Coach. He has travelled the world offering inspiring and transformational retreats combining psychological and spiritual teachings with lasting and life-changing effects. An award-winning, critically acclaimed author, he has spoken at numerous universities and conferences and on the TedX stage. We chat about many spiritual topics and his powerful book, Awakening the Soul of Power, which has been described by grammy award winner Gloria Estefan as "a balm for the soul of anyone searching for truth and answers to life's difficult questions."Truly, a remarkable conversation with a spiritual leader filled with much love and wisdom. You can find Christian's links below:Awakening the Soul of Power Book: https://soulfulpower.com/Awakening-The-Soul-Of-Power-Book/His Book on Amazon: https://www.amazon.com/Awakening-Soul-Power-Heroically-Yourself/dp/1735059005Christian's website: https://soulfulpower.com/ Hosted on Acast. See acast.com/privacy for more information.
Welcome back Masters.In this episode I have a wonderful chat with Kathleen Donnelly Israel who is a Transformational Breath Facilitator and Best-Selling Author of the Book, Wisdom on the Camino.We discuss her spiritual beliefs and why she undertook the nearly 500 mile walk of the Camino in Spain. We also discuss her work as a Transformational Breath Facilitator and her experiences with this healing modality. She certainly has a lot of wisdom to share. A Great Chat indeed.I hope you all enjoy.Her book on Amazon:https://www.amazon.com/dp/B09CR9MGD3 Hosted on Acast. See acast.com/privacy for more information.
Welcome Back.In this episode, we switch gears and delve into the arts with a wonderful gentleman by the name of Bo Roberts. Bo is a model/actor turned self-taught film maker who's feature film "The Great Awakening" was acquired by Filmhub and is now currently available on multiple streaming platforms including tubiTV. We discuss his growth as an arts professional and his influences that led him to now. He also shares some fascinating paranormal experiences he had personally over the years and how that affected him. We have a very interesting chat indeed.I hope you all enjoy it as much as I did.You can watch Bo's new movie "The Great Awakening" here:https://tubitv.com/movies/677232/the-great-awakening?start=trueBo Roberts IMdB Page:https://www.imdb.com/name/nm4122690/ Hosted on Acast. See acast.com/privacy for more information.
In this special episode of Masters of the Matrix, I interview Vicki Dello Joio who is a Master Qi Gong Teacher, Author, Performer, Artist and Inspirational Speaker. We discuss qi gong and how it can help us heal and balance especially in these challenging times. We also share and discuss other spiritual ideas and even personal challenges that we've both faced and overcome in our lives (and more).Vicki is full of love and wisdom and I am thankful to have had this time with her to share with you all.Please find her links here:Vicki's website: https://www.vickidellojoio.comHer book on amazon: https://www.amazon.com/Way-Joy-Vicki-Dello-Joio/dp/0982051891/ref=sr_1_1?crid=262S6XKJB8VEJ&keywords=vicki+dello+joio&qid=1659550906&sprefix=vicki+dello+joio%2Caps%2C201&sr=8-1 Hosted on Acast. See acast.com/privacy for more information.
Hello Masters.In this special episode, I've had the absolute pleasure of interviewing Dr. Vic Manzo. Dr. Vic is a former Certified Pediatric Chiropractor who has become a business mindset coach. He is also the author of 3 books and the creator of the Mindful Experiment Podcast.We have powerful discussions on spirituality, fear, business, global issues and more. He shares his experiences and wisdom about ways to empower ourselves through these challenges times.Please Visit Dr. Vic's website here:https://empoweryourreality.comAnd his books on Amazon here:https://www.amazon.com/s?k=dr+vic+manzo&crid=1SYJ54QK0H3AX&sprefix=dr+vic+manzo%2Caps%2C205&ref=nb_sb_noss_2Link to the first chapter of Decoding the Matrix book:https://drvic-3b8ee.gr8.com/ Hosted on Acast. See acast.com/privacy for more information.
Hello Again Masters. It's good to be back!In this episode I talk about the power of sacred geometry, what it is and how it affects us. I also delve into what I've been up to the past couple of months and how it could perhaps help you with your manifesting a balanced life.I've also started a new TikTok channel in order to share my light language sacred geometry light grids for people, so please feel free to check that out here:@ https://www.tiktok.com/@gregthehealerI also have a lot of new and exciting upcoming guests and more interesting and hard hitting truth coming up in future episodes of Masters of the Matrix, so stick around.I am honored to have you all here and I am so thankful for being on this journey together.I love you all.Greg Hosted on Acast. See acast.com/privacy for more information.
Hello Masters.Welcome back once again to another episode of Masters of the Matrix.In this episode I tackle the popular term "mis/dis information", from a psychological and spiritual perspective. In these times we must be extra vigilant in discerning what is Truth for each of us, otherwise, we can be quickly lost in the wave of imbalanced social programming. In order to have an accurate perspective, we have to know the cause (as in the cause and effect) of information in the highest sense possible. How can we do this? By looking at nature, not reacting to, just watching, observing. Looking at the stars above and the earth below, and everything in between. The answers are there if we just listen and watch. Our own bodies, as they are a product of nature, can also teach us so much, if we just listen and watch. If you watch the patterns in and around your life, you can become a master of it if you just observe without reacting. It is easy to get caught up in the emotions and thought patterns of the human collective, so it's incredibly important to know when we are reacting instead of observing. Being in this state helps you think and act out of a place of balance, a place of wisdom. Why am I thinking this way? Why am I feeling this? If you listen and watch close enough, you will find the answers within.For anyone who is screaming they have an answer probably doesn't have the answer. On the other hand, anyone who is silent and claims nothing, probably has the answer. Hosted on Acast. See acast.com/privacy for more information.
Hello Masters.Welcome to Season 2 of Masters of the Matrix. Thank you for listening over the years as we continue to dig deep into the truth of ourselves, our world and each other.In this episode I talk about the very thing that creates 100% of our reality. Our subconscious mind. We hear a lot about our subconscious mind from society, but most of us don't understand how powerful it really is and how it actually works. In this episode, I reveal the secrets as to how it works and how we can take full advantage of this amazing power built within us all. Hosted on Acast. See acast.com/privacy for more information.
Hello Masters. Welcome Back.Once you start to understand that EVERYTHING has a pattern or rhythm, you can then observe these patterns both large and small, without judgment, so you can see how these patterns are affecting your life. You see, we are all affected by each others patterns, just as the Earth and other planets are affected by each other and their Sun, We too could be considered heavenly bodies with gravity, thus exerting forces on each others life, on both large and small scales. Most of us don't view life in this way. We go about our business and slowly over time we build beliefs, layer upon layer, until they've cemented themselves into our lives where we do not even realize what they have become. The power you have is the ability to create your reality in any way you want. But first, we must break down the layers that no longer serve us, that hold us back from reaching higher levels. It sounds difficult, but if we take it one step at a time, one layer at a time, we can work our way down through the layers of the onion until we get to the source. Once we get to the source, we can then rebuild and recreate from the place of our hearts true desire. Hosted on Acast. See acast.com/privacy for more information.
Hello Masters.It is an incredibly important time for us to focus on our internal selves and the healing we require to move upward into the New World. By the program of society we have been led to believe that feeling emotions are weakness, and that we are all victims in this play of life.  That everything is random and out of our control. How opposite it truly is. So most of us tend to avoid pain through the use of stimulants like drugs and alcohol, or by other means such as food, sex and relationships or even video games. Thus, the healing has not taken place. We are still holding on to these traumatic and negative emotions of our past in our energy field. After a period of time, depending on the depth of the trauma and other factors, it will eventually manifest into our reality through circumstances and our physical bodies as well. Then we will go and visit the doctors office and they will prescribe drugs for us in order to deal with the symptoms. This is not a holistic approach and this is where our modern medicine fails us. Our thoughts and emotions are directly tied to our overall health. Through proper understanding and Knowing of our Higher Selves we can actually alter our DNA in order to heal things that once plagued us. We must first though, face the heavy emotions of our past that are holding us back in order to fully heal and let go of what needs letting go.This is our discussion today. Hosted on Acast. See acast.com/privacy for more information.
Hello Masters.As a Canadian, I have watched the freedom trucker movement from it's beginning to what it is now. As someone who studies energy and energy patterns, there is a lot to be told about what this convoy reveals energetically.I've mentioned before that the corruption of the world is being shaken up, the darkness being revealed to the light so that it can be dissolved. This Freedom Convoy 2022 is one of the things that are happening in this way.  Whatever Country you are in, your time will come to awaken if it hasn't so already. Fear not, my friends.  Love is All. Do not give to the fear for Fear only creates more fear. Love is the One that can See All, Dissolve all that is not Love. You are this Love.The Ego Divides, The Heart Unites. Let us operate from our Hearts. From our Divine Selves so that we can truly heal and have equality for All. Hosted on Acast. See acast.com/privacy for more information.
Hello Masters.I thought in this episode I would use myself as an example for the types of challenges that some of us may be going through, and ways to get through them.We are all going through challenges that are physical, mental, emotional and spiritual. This is the year of action so seeing these challenges arise in our lives are actually a gift of healing. If we don't recognize them as such, then they will keep repeating even more loudly in order for us to get our attention.Let us therefore recognize that every difficult challenge that we are facing in whatever form is in divine timing and so let's work through these energies so that we can release them and heal at all levels. Hosted on Acast. See acast.com/privacy for more information.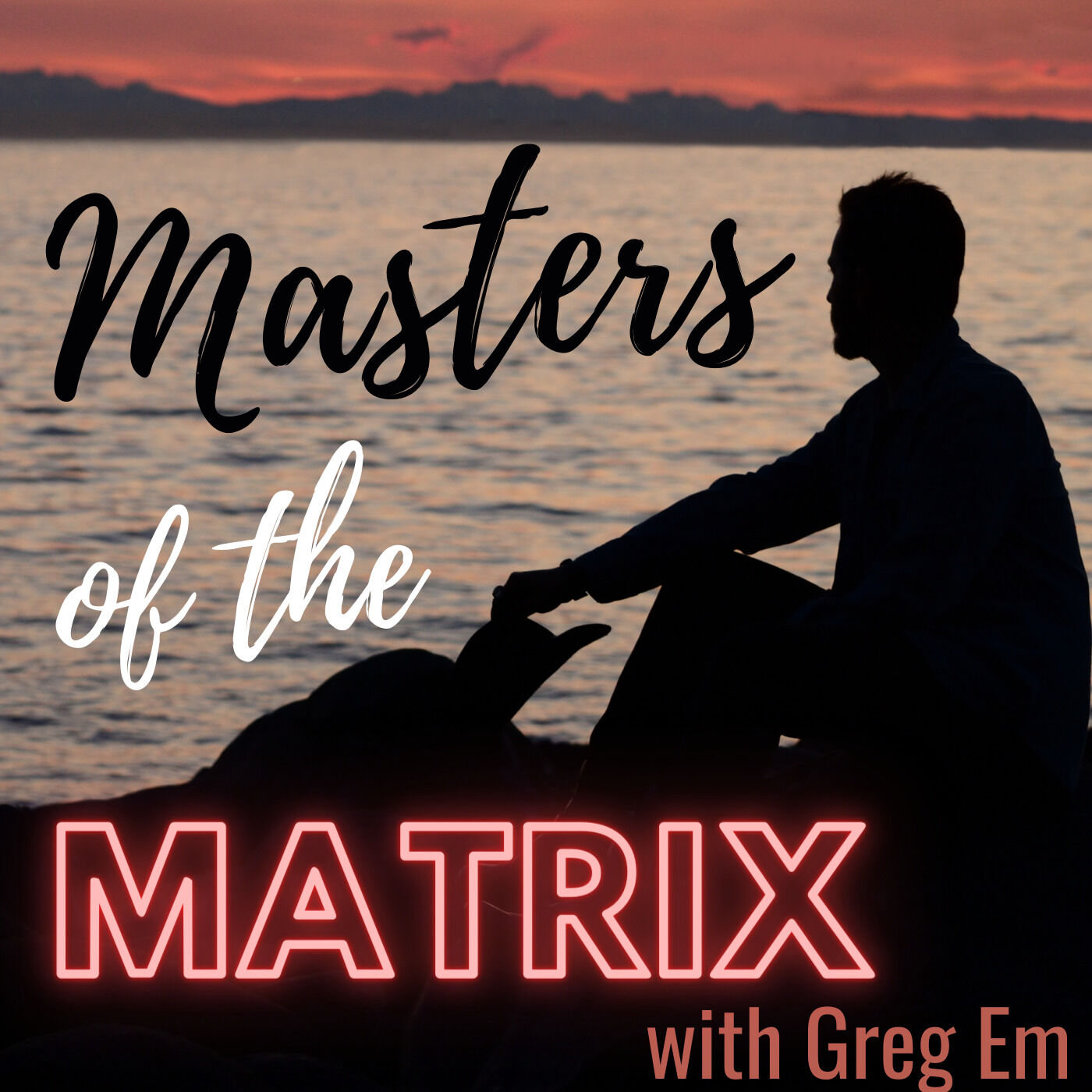 Hello Masters.We are very powerful creators, most of the time not even realizing how powerful and thus we tend to create situations that we don't really want, but we create anyway. Why? Because of habitual thoughts and words, with us not understanding that the things we think and say are rituals. And with rituals, the more you do it, the more solid it becomes. This can be good and bad, light and dark. Always lessons in both, of course.As conscious creators we must be aware of our thoughts and especially our words because our words are thoughts in motion. With powerful emotion behind what we say, they become supercharged, magnetic. E-motion meaning energy in motion. Whether we put in Love or Fear into our thoughts and words, this is energy in motion. This is what supercharges these rituals. It is time to awaken to our true potential so that we can heal ourselves in totality. When our cup is full, then we are able to BE the Light that this world needs now more than ever, without even saying a single word. Hosted on Acast. See acast.com/privacy for more information.
Hello Masters. As we awaken to the Truth of our Beingness, we are forced to shed what no longer serves us, which can lead to discomfort. This discomfort can show itself in many ways to us through feelings, sensations, thoughts, body pains, relationship breakdowns, etc etc. Through us understanding that this is the path of  healing, we allow these to unfold without resistance as much as possible. For what we resist, persists. Why? Because you are a creator and if you resist something, regardless of its form or formlessness, there is something there that needs healing. This in itself is a gift. For what comes to our conscious mind is telling us what needs our light. We have been bred to hide our pain, to ignore our pain and to see our pain as weakness, when in fact it's a great gift. A gift of awakening, a gift of opening a new door to endless possibilities instead of repeating the same pattern, time and time again. Which through the law of attraction we will have to face until it's resolved.My friends, it is time to not resist. To face ourselves with honesty and integrity and break down the walls that we have built up around ourselves for our so called "protection". There is nothing you need protection from. You are your own greatest hero in waiting.  Hosted on Acast. See acast.com/privacy for more information.
Hello Masters. As more Love/Light flows onto Earth to support 4th density consciousness, more and more people will find that they have the courage to start looking within themselves, to start questioning why are things this way, which will then open a floodgate of people on the awakened path. This is wonderful news. There of course will be chaos before the rebirth, but this is how energy works, this cannot be avoided. We are seeing this now, in the streets, of every major country in the world. We are not seeing this in mainstream news of course, as this is not the narrative they want you to believe in. They want you to believe in limitation, that you are weak and that you need them. But the Truth is, you don't. You are powerful beyond measure. And this is what scares them. You finding out your true power. Because once you do, you will no longer need them. This is their greatest fear.Who are they?All who are controlling people through fear based means. So called "Elites", Off-World Entities, Corporations, Governments, Politicians, CEO's, Big  Pharma, etc, etc. Basically, if there is money to be made off the people, then they are likely at the top of the filthy money pile.The days of Babylon are falling. Atlantis is rising once again to the Golden age it once achieved in ancient days past.We are all standing here again, as we once did, together, in unity, re-creating a beautiful, harmonious Earth where all are equal.  Hosted on Acast. See acast.com/privacy for more information.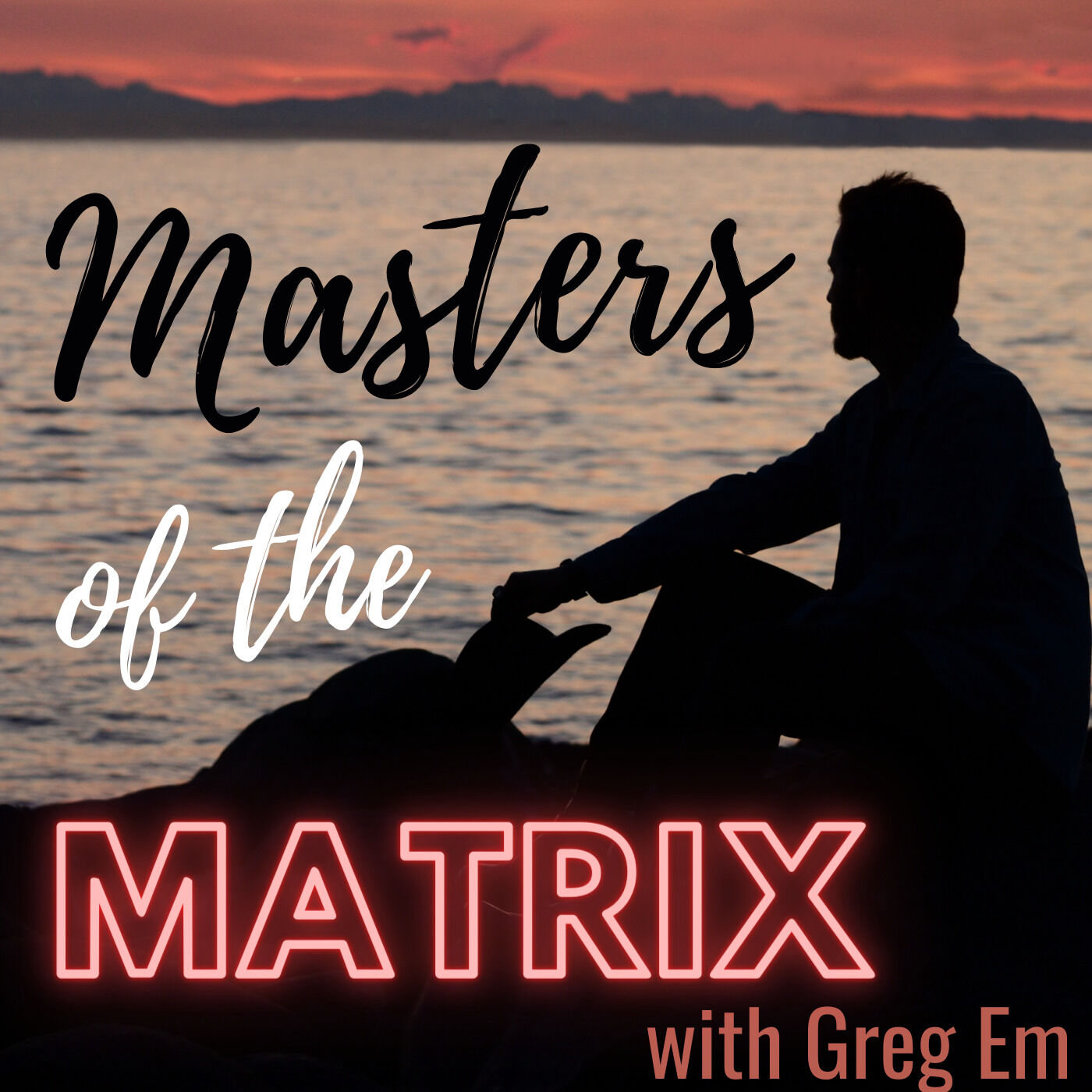 Hello Masters.Life in this Universe is about dual polarity. That is why we are able to have computers that calculate in zero's and one's. We have hot and cold, light and dark, etc, etc. So we can easily akin ourselves to how a computer receives it's programming from it's programmer. It just happily accepts whatever is inputted into it, and then runs the program without thought or effort. Ladies and Gentlemen, we are no different. We all have our programs running, we are conscious of some and unconscious of others. These programs were put into us by outside forces (society, parents, culture, news, etc) that can have our best interests in mind or that can keep us in complete darkness (limitation). Until we awaken to our true power within, we will continue to run these programs until either we surrender or perhaps something traumatic happens to awaken us. Luckily, for those on the path of awakening, we can start to observe our programs without reacting. This is the first step in breaking down the programs that no longer serve you, so that you can then become the programmer and completely reprogram your life as your heart desires.  Hosted on Acast. See acast.com/privacy for more information.
United States