Claim Ownership
Author:
Subscribed: 0
Played: 0
Description
The Nebraska Technology and Governance Center, Cinema 16, and Ash Eliza Smith, Robert Twomey and NovySan from the Johnny Carson Center for Emerging Media Arts organized and co-hosted a one-day intensive AI film-making Hackathon in April 2023 where creatives offered up speculative visions of the future and emergent system designs to offer us clues and strategies of ways that we can shape an interspecies future. In this episode, Gus highlights the process and creative workflows throughout the day, and also sits down with Ash and Robert to discuss the hackathon.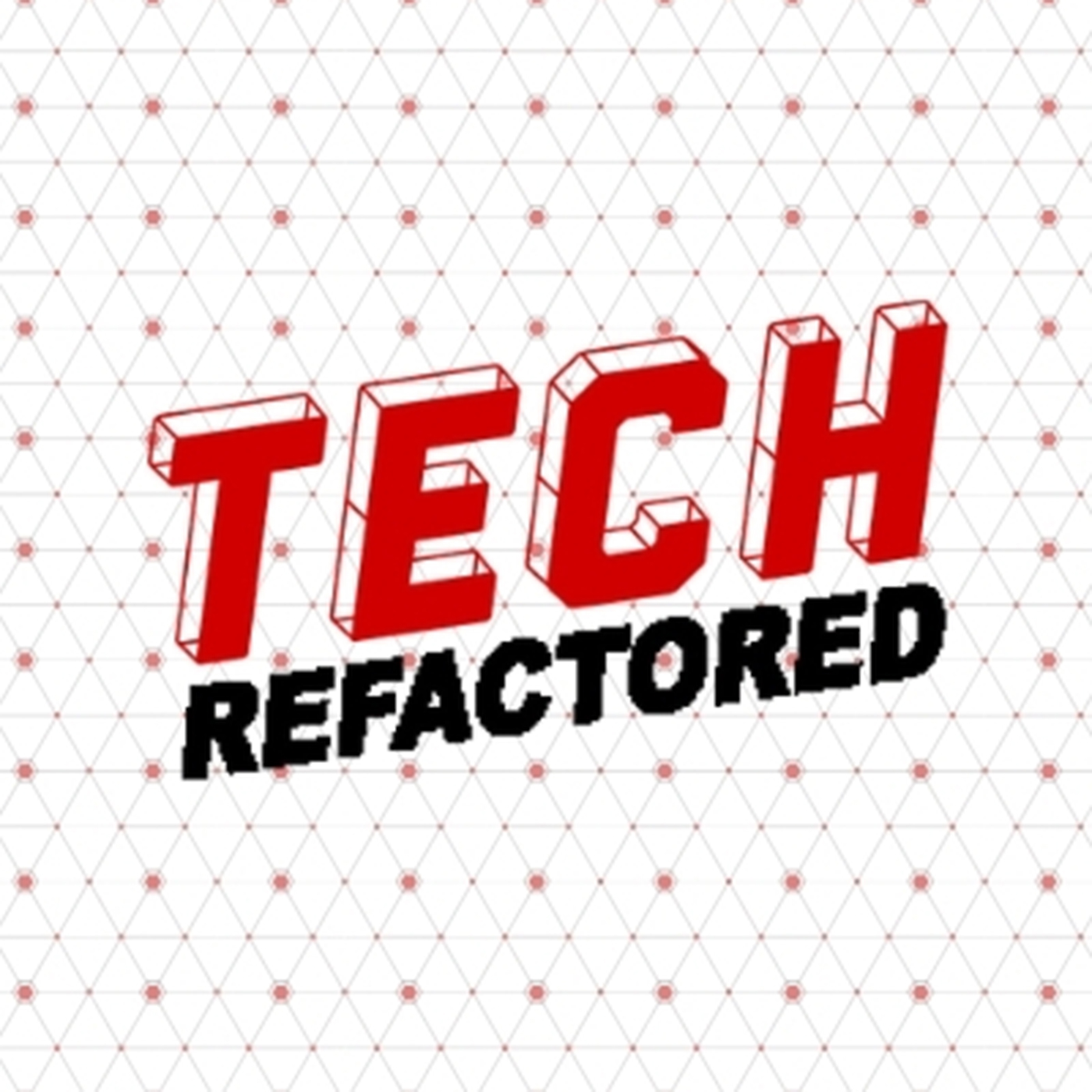 This special episode of Tech Refactored is co-produced by a student fellows group consisting of Lauren Bruning, Diego Villalpando, Baba Yussif, and Niloofar Mansoor. Niloofar joins Gus for a conversation with Mrinal Rawool, a PhD student at the University of Nebraska-Lincoln. Mrinal, Niloofar, and Gus discuss large language models such as Chat GPT, examining how they work, use cases, and the impacts these models have in society.
In this special episode of Tech Refactored, Salome Perez and Amy Barry, both student fellows at the NGTC, host the show to discuss the role of software in agriculture. Salome and Amy are joined by George Grispos, Assistant Professor in Cybersecurity at UNO, and Santosh Pitla, Associate Professor in Advance Machinery Systems at UNL. Together they examine the many cybersecurity challenges faced in the agriculture space.
Samantha Zyontz, an Assistant Professor at Boston University School of Law, returns to the podcast to expand on the conversation about CRISPR from an episode of Tech Refactored released in February of 2021. Despite the dispute over who owns the IP, companies have been developing products and technologies that use CRISPR. Samantha and Gus discuss these technologies, how the IP is affecting innovation, and much more.
Asaf Lubin, Associate Professor of Law at Indiana University, joins the podcast to discuss commercial spyware. Asaf and Gus examine how countries around the world use spyware, new technologies within spyware, and how it's developed and sold by private companies.
Jerry Hudgins, Professor and Chair of the Electrical & Computer Engineering Department at the University of Nebraska-Lincoln, joins the podcast to discuss small modular nuclear reactors. The Nebraska Public Power District recently received approval to study potential sites across the state for these reactors. Jerry and Gus discuss what small modular nuclear reactors are, how they work, and how they can complement the usage of existing renewable energy sources.
Kathy Kleiman joins the podcast to discuss her recent book, Proving Ground: The Untold Story of the Six Women Who Programmed the World's First Modern Computer. Kathy and Gus start their conversation with background on the ENIAC computer itself – how it was funded, what its purpose was, and how it worked. Kleiman then explains the extraordinary story of the six women who were hired to program the ENIAC.
Eric Alston joins the podcast to discuss the recent collapse of Silicon Valley Bank, marking the largest failure of a United States bank since 2008. Eric and Gus examine why and how this happened, the regulatory oversight of banks, and much more.
Marc Scribner, a Senior Transportation Policy Analyst at Reason Foundation, joins the podcast to discuss the East Palestine train derailment. Marc outlines potential causes of the incident and debunks some of the finger pointing claims on Twitter before shifting gears to train regulation more broadly. Gus and Marc also discuss new technologies being implemented into modern trains and rail systems.
Matthew Tokson, Law Professor at the University of Utah, joins the show to discuss a range of issues around privacy in public spaces, your own backyard, and more.
Christine Wittich, a Civil and Environmental Engineering Professor at the University of Nebraska, joins the show to continue our discussion on earthquakes from last week, but this time from a structural engineering perspective. We initially planned to discuss Christine's research on the usage of social media by state departments of transportation during emergencies, but given Christine's expertise on structural engineering and the recent earthquake in Turkey and Syria, we discuss both topics during this episode.
On February 6th, 2023, a 7.8 magnitude earthquake struck in Turkey and Syria, causing widespread damage across the region and tens of thousands of fatalities. Cara Burberry, a structural geologist and Professor in the Earth and Atmospheric Sciences Department at the University of Nebraska, joins the show to explain what causes earthquakes.
Heike Hofmann, Professor of Statistics at Iowa State University, joins the show to discuss forensic bullet matching. Hofmann explains how bullet striations are created, how she uses statistical analysis when matching bullets, how she became involved in this field, and much more.
Natalia Alamdari, a reporter for Flatwater Free Press, joins the podcast to discuss her recent article, Crypto needs cheap energy. It found a whole bunch in Nebraska. The article explores recent developments in cryptomining across Nebraska, focusing on a facility in Kearney that uses as much energy annually as the entire city itself. Natalia and Gus discuss the challenges these types of facilities present to communities.
What's on the horizon for the NTIA's $42 billion BEAD Program (Broadband Equity Access and Deployment) in 2023? Mike Romano, the Executive Vice President of NTCA-The Rural Broadband Association, joins Gus to discuss BEAD and developments in communication policy including municipal broadband legislation, rural telecom carriers perspectives on national security and robocalls, and more.
Gus is joined by Baher Abdulhai, a Professor in the Department of Civil & Mineral Engineering at the University of Toronto. Together they explore a range of topics including how AI can be used to pace traffic and mitigate congestion, autonomous vehicles, increasing efficiency on roadways through advanced traffic management, simulations for dynamic transportation networks, and emerging technologies in the field.
Shane Tews, a senior fellow at the American Enterprise Institute, joins Gus to examine several contemporary tech policy issues as we move into 2023. Together they discuss the BEAD program, antitrust, Section 230, the CHIPS Act, cybersecurity, Chat GPT, AI, and more.
Gus is joined by Justin Bradley, co-director of NIMBUS Lab at University of Nebraska-Lincoln. From using drones to monitor beavers in Alaska, to taking soil samples on the great plains, Justin and his team at NIMBUS are developing innovative ways to use drones as a research tool. Together they discuss autonomous operation of drones in swarms, interacting with the physical environment, and the challenges presented as he develops these technologies.
Zvi Rosen, Professor at the Southern Illinois University School of Law, joins Gus to discuss copyright law. Rosen, a copyright expert, shares some history on copyright law before turning to the main focus of the conversation: how copyright law applies to computer software.
Jess Miers, Legal Advocacy Counsel at Chamber of Progress, joins Gus to discuss trust and safety on the internet. Together they examine content moderation policies, business and technical decisions made by online platforms, and Section 230. Prior to joining the team at Chamber of Progress, Miers worked as a Policy Analyst at Google. She discusses her experiences working with Google's engineering teams on policy issues, and how she shaped her own career path starting at Santa Clara University School of Law.
United States