Discover
The Sunday Sermon
Claim Ownership
I mean, who cares at this point.
The one where we ended the Sermon for 90 minutes because we got in a off air fight.We back f*cking again.
Is anybody listening to this shit?
Alex was drunk. Imagine that. Try to make sense of this shit. I dare ya'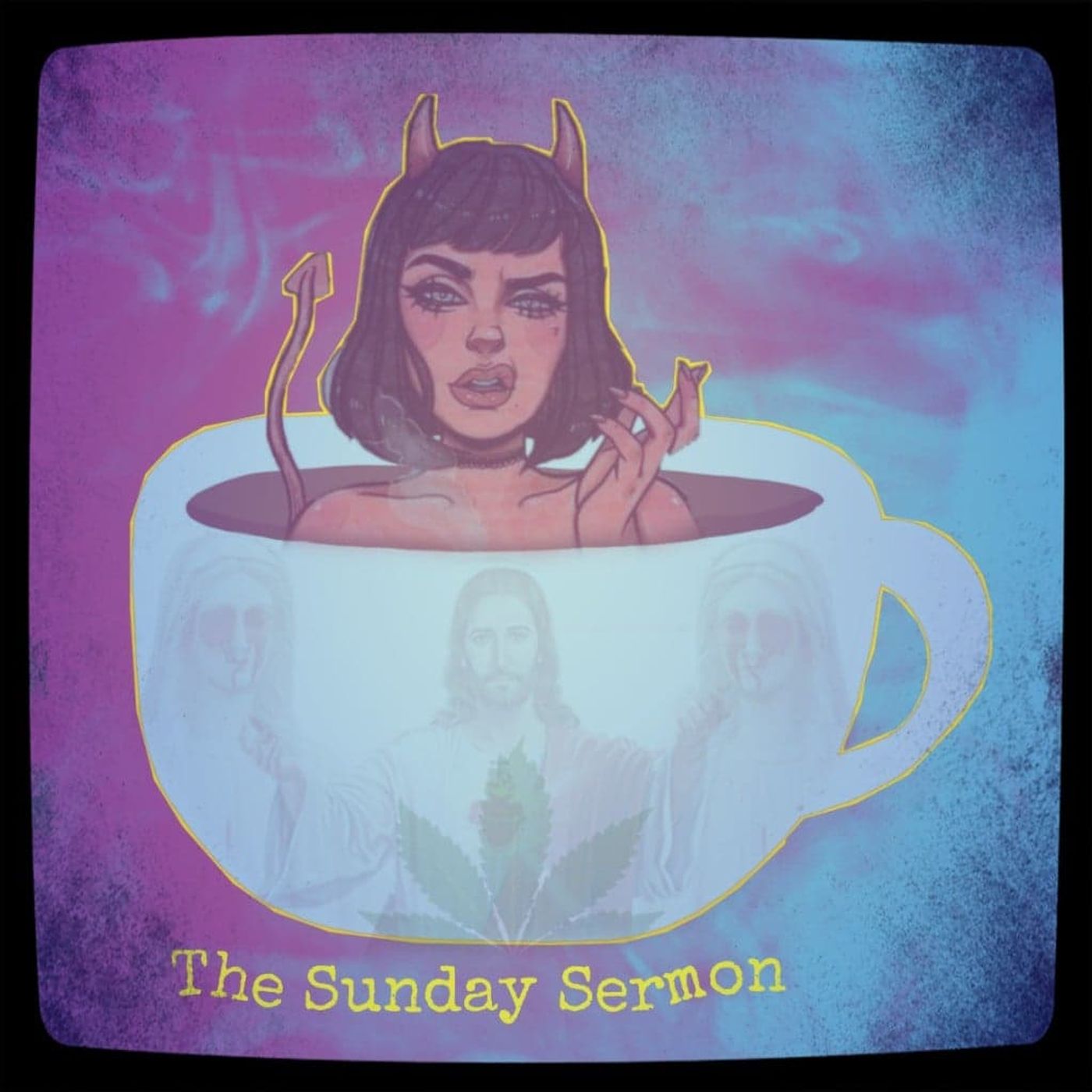 If you aren't watching The Sunday Sermon each Sunday at 9am on my personal fb page (Derek) you are missing out. Join our large audience for fun and chat.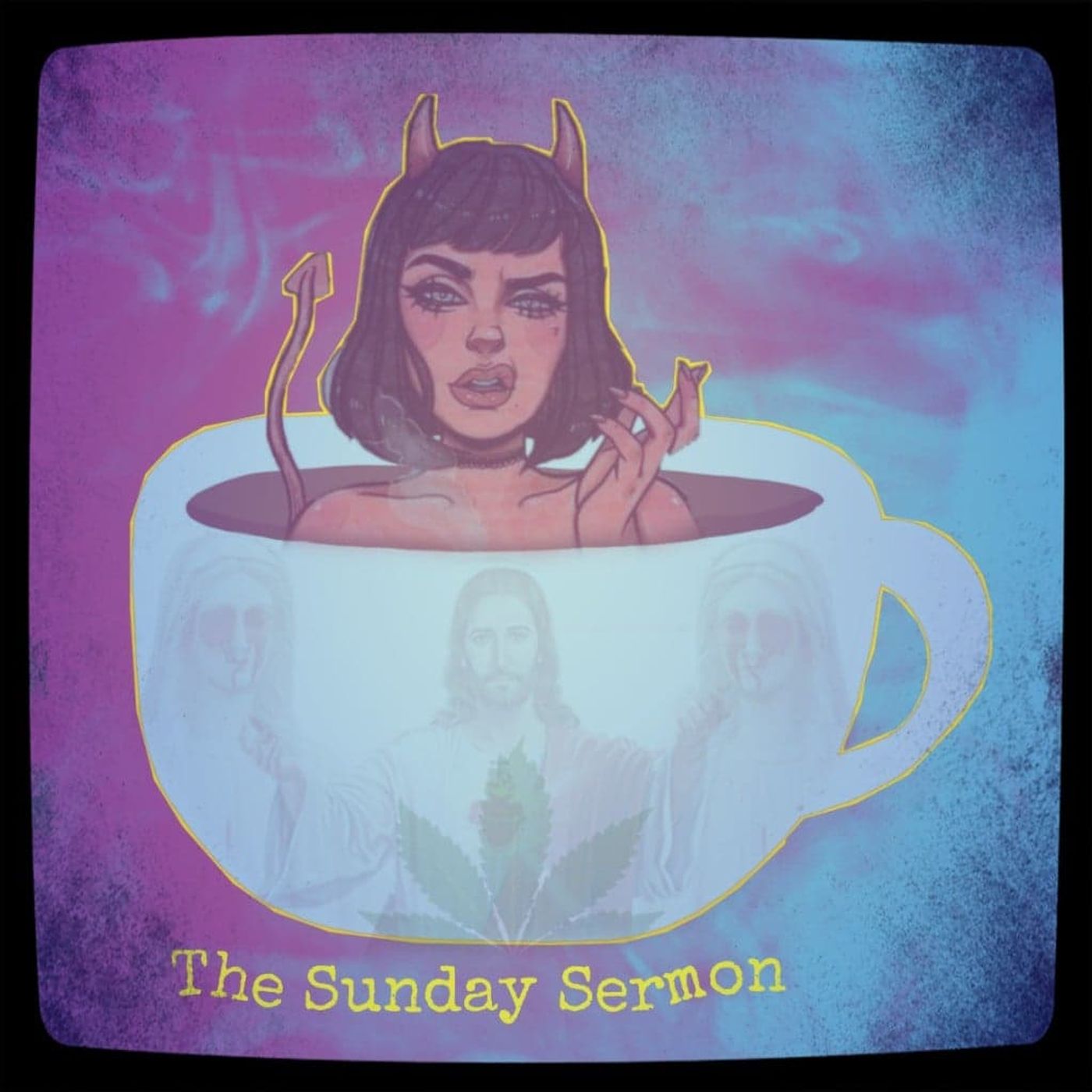 Derek is late
2021-02-1501:23:42
Derek is late. Alex is drinking at 9 am. Sarah is freezing and Dusty drank the night before.Solid shit show.
we aren't afraid to go deep. And we never strap up.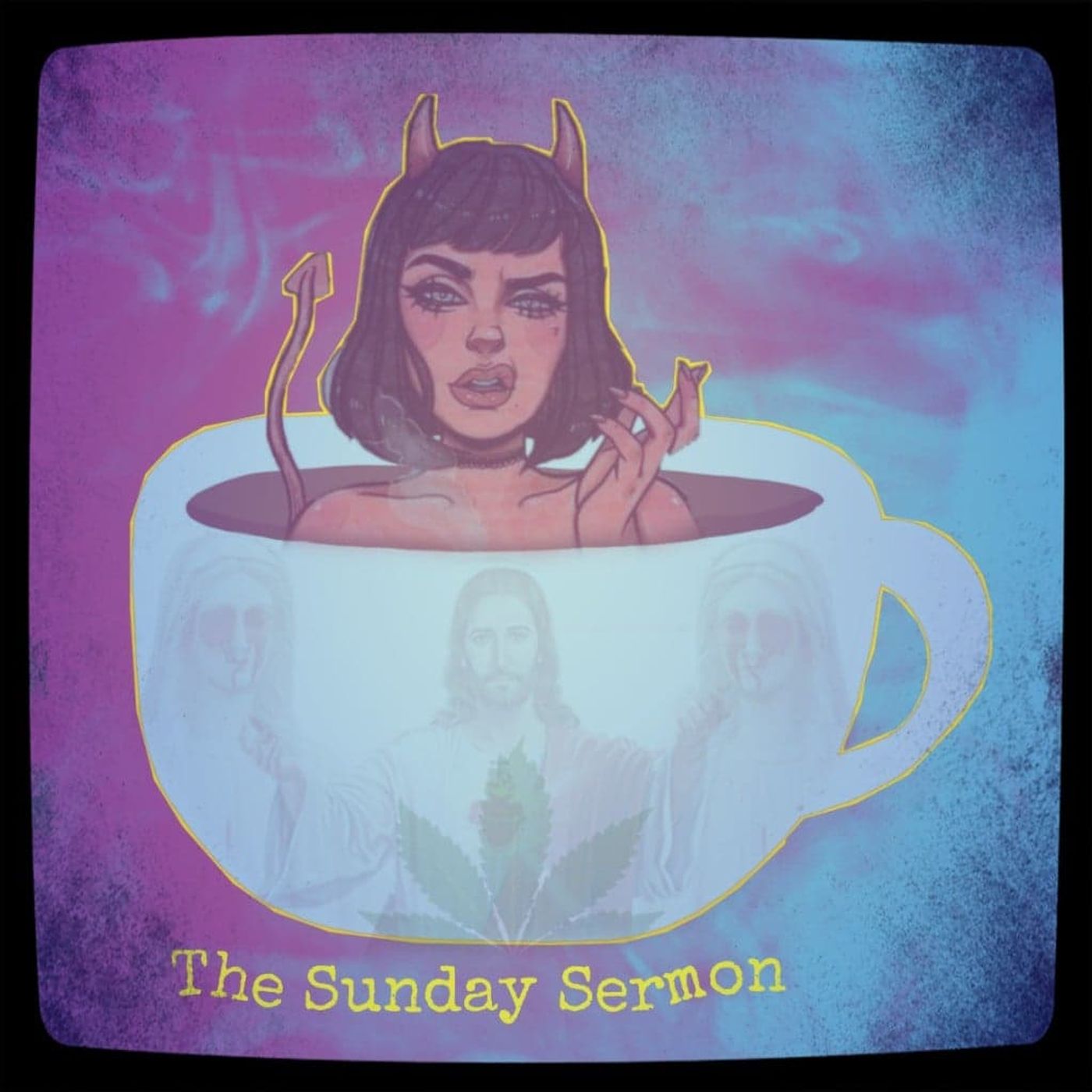 Back Sliding
2021-01-1901:08:23
Sarah is still pure, Dusty still doesn't give a shit. Alex drank 3 days in a row. Derek eats cheeseburgers still.Fuck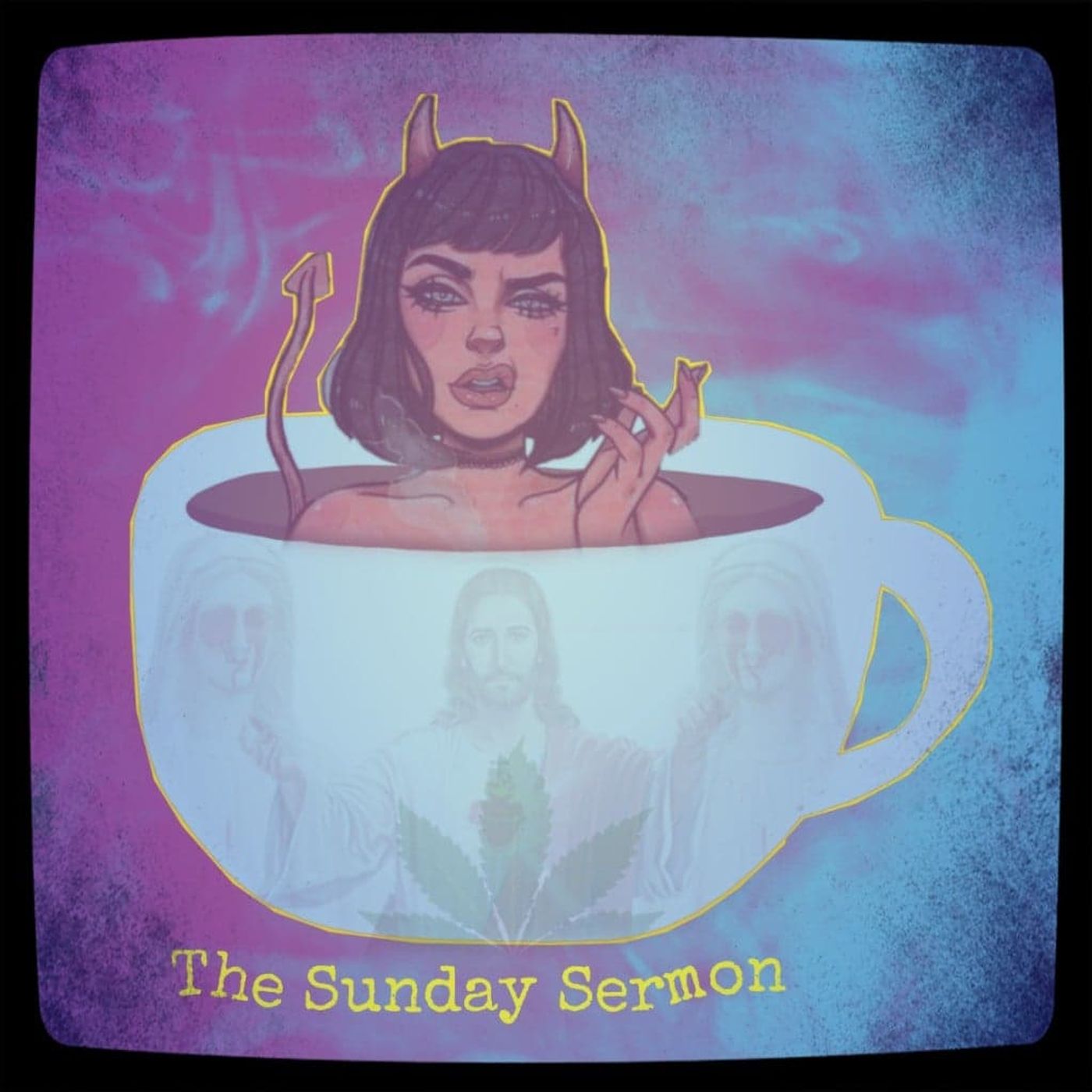 Quitting Everything
2021-01-1001:12:40
Sarah is quitting sex, Derek is quitting fast food, Alex gave up booze and Dusty stopped giving a shit.wtf 2021?
Derek does an irish goodbye and almost loses his job. Sarah is a virgin again. Dusty is sad. Alex is sober.....WTF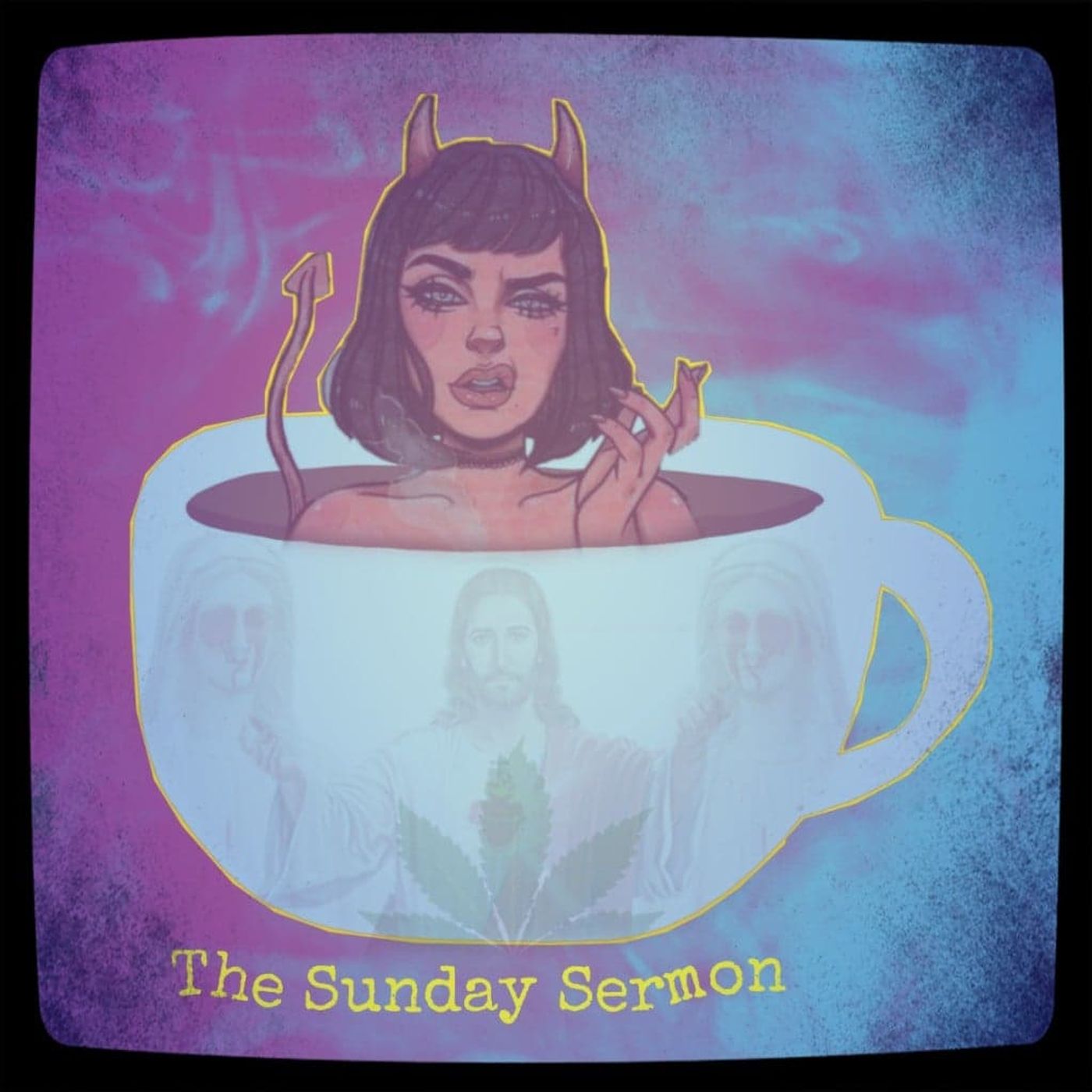 Faith No More
2020-12-2902:35:57
Dusty is stuck in the desert with his family. Alex is drunk. Sarah is busy texting her friend. Me-C from Pain Train Pipe Bomb stops by and eats 400 mg of thc.
The wacky morning crew is here to take offering.
Late start this week. No Aldape. So we invited my buddy Steve Tackett to come hang out and play song jams!
This week on the Sermon, Brother Alex is late. Sister Sarah tells us about her new guy friends dog and how the dog is worried about Sarah during the sex.Brother Dusty & Derek are early risers. They jump out of bed in the morning and clap their hands and welcome the new day. Derek Has trouble adjusting to the time change and his dealings with friends and clients in different timezones.Why is it so goddamn funny when people get hurt? We aren't talking about feeding tubes or anything, but its always a good time to watch someone bust your ass. What hurts worse? The fall or the shot to your pride?Derek listens to early 2000 music and diagnoses it as sad. He then says he loves sad songs. Hence his appreciation for Music sensation, Dusty Grant.Where were you when you first heard Linkin Park's "Hybrid Theory"?Jason Ellis loses his job at crappy Serious. He started a podcast and will more than likely do okay with listener support. Do you have shitty internet? We all do save Sister Sarah who is uploading a whopping gig. Dusty runs his business on Cox. Dusty relies on Cox. Dusty needs good Cox. Waking up in SWKS with the smell of one constant cow fart.Potty training is awful, we trade stories about our kids and poop. Just a bunch of poop.Tune in Each week to hear the good word.
Dusty, Sarah, Derek & Alex chop it up.We make fun of pedaphiles, talk about being a parent and dealing with injuries, Girls talking about baseball, Dusty Grant And Friends, being on the ocean, surfing, Mike Tyson is crazy, who the f*ck are these people killing it on spotify, Jager is nasty & more!PLUS A Live performance by Dusty Grant.
United States