Discover
The Peegs Podcast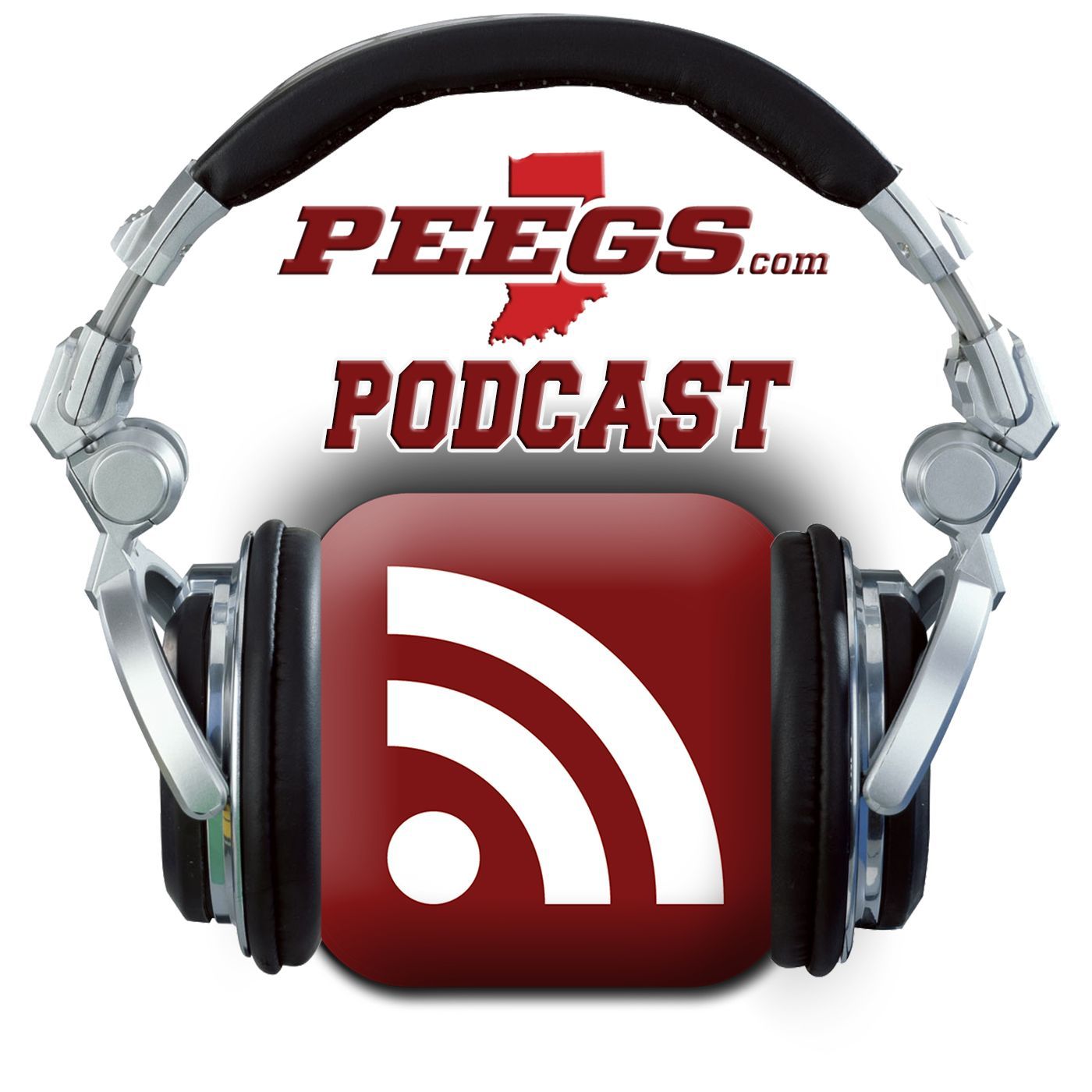 Claim Ownership
Tradition is huge at IU, but why do some things become traditions while others never catch on? And why to we hold on to traditions when they become dusty? Some early May thoughts.
Indiana football recently wrapped up spring practice, and we're joined by Matt Weaver to analyze the Hoosiers' offseason.
Dane Fife has returned to Assembly Hall as an assistant coach with the Hoosiers, and Dane spent time with the media discussing his vision for IU under Mike Woodson.
New IU head basketball coach Mike Woodson has made some early waves during his tenure, and the Hoosiers are filled with positive vibes.
The Hoosiers made an intriguing choice in hiring Mike Woodson, a low-risk, high-reward move that could revive a struggling program.
IU's basketball head coaching search continues, but while we wait for the future, it's important to remember the past the way it actually happened.
Archie Miller's time at IU has come to an end, and now the spotlight falls to AD Scott Dolson, who is focused on building on tradition with a vision for the future.
Indiana's season came to an end with a loss to Rutgers at the Big Ten Tournament, sending the program into a summer filled with question marks.
The Hoosiers struggled once again from the perimeter en route to closing the regular season with a five-game losing streak following a loss to Purdue. We break it down.
Michigan State played bad basketball, but the Hoosiers were worse, and IU fell in East Lansing. We break down some ugly basketball.
Indiana was overwhelmed by Michigan on Senior Day, and the Hoosiers' loss leaves Archie Miller's team looking for answers.
Indiana started hot, but it couldn't sustain it, and everything fell apart in the second half of an 11-point loss to Rutgers. We break down the bad loss.
Indiana got off to a strong start vs. Michigan State, but the Hoosiers fell apart defensively and suffered a tough loss that will have a long-term impact on the season.
The Hoosiers' offense was clicking, and it allowed Indiana to overcome some sloppy play and shaky-at-times defense to beat Minnesota.
Indiana played a familiar game at Ohio State, but this time, IU couldn't rally to make it a battle. We break down the Hoosiers' loss.
The Hoosiers didn't always look great at Northwestern, but they showed plenty of grit in battling back to pull off the defeat of the Wildcats in double OT.
Indiana overcame a tough outing from its backcourt, but the guards stepped up when needed, and the Hoosiers finished a sweep of Iowa.
Indiana's inconsistency on both end of the floor reared its head again in a 75-71 overtime loss to Illinois at Assembly Hall. We break down IU's defeat.
Inconsistency plagued the Hoosiers in a 74-70 loss to Rutgers, and IU once again is searching for answers in its up-and-down season.
The Hoosiers scored a huge win over No. 4 Iowa on the road, and they did it by turning up their defense, which gives them something to build upon.
United States