Discover
Beats and Booze Podcast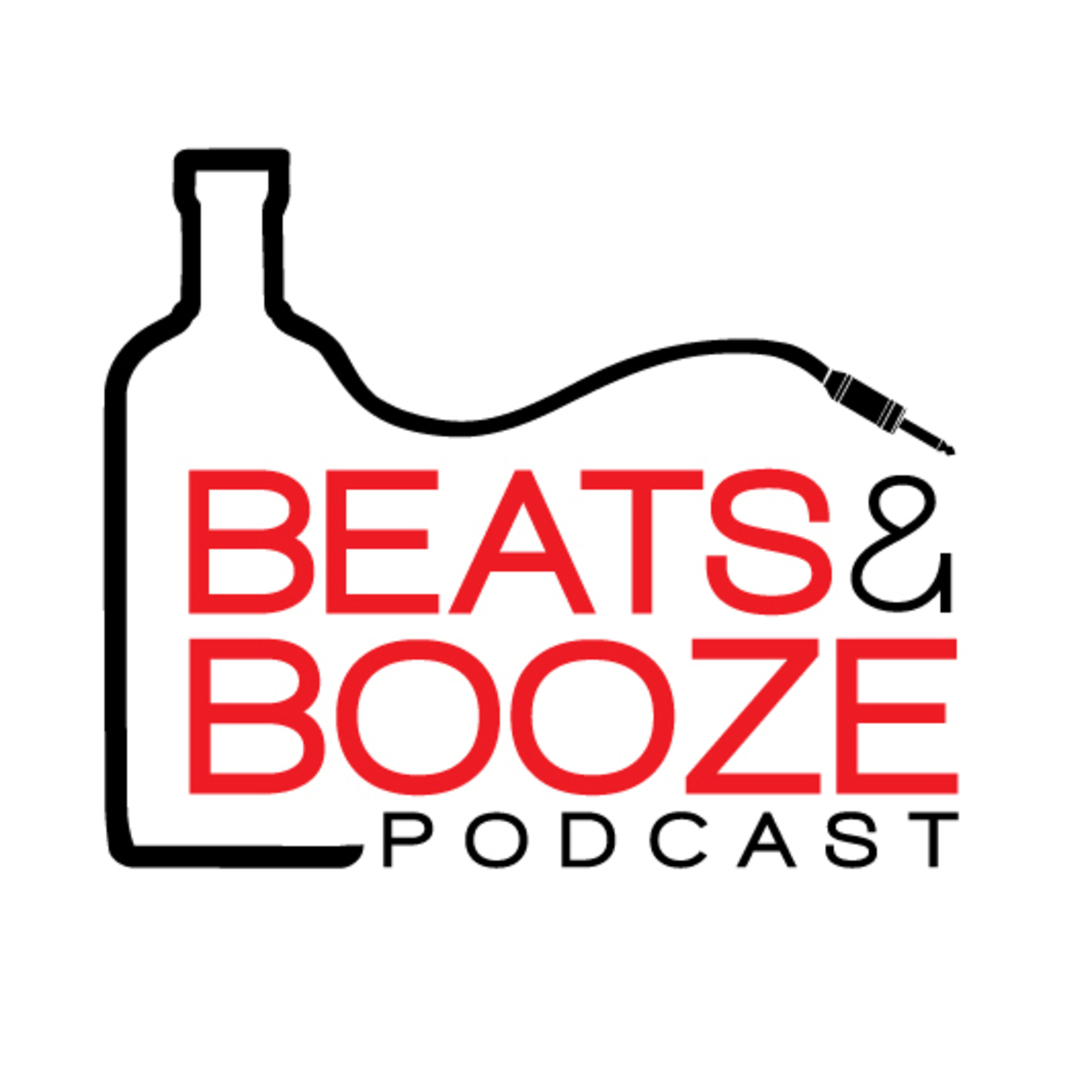 Claim Ownership
Claus and Stefan of Cosmic Gate join us in the studio to talk about how the industry has changed since they started close to twenty years ago, touring mishaps, pushing the boundaries of the genre, and their new track with Tim White, "The Deep End." We also recap the guys weekend at KTUphoria and discuss our super exciting upcoming BeachCast on the patio of D'Jais on June 17th with special guest Max Vangeli!
Clean Bandit and Anne-Marie come by for a little UK takeover of the studio and talk with us about cheating ex boyfriends, how they ended up collaborating, their best American impressions, their songs, "Alarm" and "Rockabye", and Italian pole dancers they used for the video. The gang also recaps their epic MDW 2017 weekend and some typical belmar problems ... it's going to be a long summer.
Our girl Xenia comes by the studio with Raquel Castro to come talk about how they linked up, whether it's better being one of few or one of many as a woman in the industry, their new track together, "Places" and when they stopped by Good Day New York. We also talk about our recent night at Marquee for the homies Sunnery James & Ryan Marciano, Flipz and his karaoke bar fight, and getting ready Belmar.
Alan Walker comes by and talks with us about why he wears the mask, how his track "Faded" blew up, what it's like being nineteen and touring the world, and his latest track "Alone" and the dope video for it. We also talk about sound wave tattoos, Spinnin Records being up for grabs, and whether Adidas is trying too hard by putting beat machines in sneakers.
Australians takeover the show as the boys from Peking Duk join us along with our special co-host Helena Legend. One of our weirdest shows to date, we talk about the craziest stories from their We Are Animals tour, do some hilarious vocal warm-ups, translate some Aussie phrases, and their newest track, "High" ft. Nicole Miller. We also talk about the disaster that was Fyre Festival and how we can't wait for the movie making fun of it to get made.
Outnumbered by women for a change, we rip some shots with Helena Legend as well as Lulu & Lala helping co-host the show and talk about Helena's new fashion line, filming the video for her track, "RU Feeling it" in Shanghai, the uphill battle of being a girl in the DJ scene, and the in's and out's of ghosting people since her new track, "Ghost Ya," is about just that. We also talk about Flipz's botched birthday party and how terrible a place the club we went to was.
We sit down with Matoma, Two Friends, and The Aston Shuffle and talk about what it's like to take on a track from Biggie, tour life, their newest tracks, and some of their biggest mishaps while DJ'ing. We also recap hanging out with Two Friends down in Miami, their sick outfits, and how 7am vodka-soda's taste better on rooftops.
Showtek comes by with Eva Shaw as our guest co-host and we talk about everything from how him and his brother started producing and the business side of the industry, to Showtek's newest track, "Dancing On Our Own," ft. Brooks and Wouter and Eva's biggest pet peeves with each other when they collaborate. We also recap our wild night in Atlantic City when Dramos opened for Eva at Haven and all of the debauchery that went down that night ... it was a very rough morning.
The living legend Armin Van Buuren joins us to talk about the trance scene and how it's evolving, his most outlandish purchase, his new track "I Need You" with Garibay ft. Olaf Blackwood, and how shooting the hot tub scene with two naked girls for the video went. We also talk about the stigma of drugs and the EDM scene and some new alternatives that might change it.
Barely recovered from the madness that is Miami Music Week, we recap our trip and go over what our favorite shows were, pregame problems, strip clubs, chipped teeth, dump'em out, and Flipz's sick dance moves. We also talked to R3hab, our homie Throttle, and the guys from Cheat codes. It was one hell of a week ... can't wait for next year!
Our girl Jack Novak returns to the show to talk with us about her recent tour in China, the fine line between what's professional and what's "too sexy," some of her upcoming projects, and of course to rip some shots and reminisce about some wild times we've had together. The gang also talks about what they're looking forward to most this coming week as they gear up for another crazy Miami Music Week.
Eva Shaw comes to hang with us and talk about how she started in the DJ/Producer game, some of the struggles of being a woman in the industry, her track, "Space Jungle," and some of the interesting items she travels with to mess around with airport security. We also talk about a weird night we had in Philadelphia and have an intervention for our friend Zach Matari about being too bougie.
DJ Worthy comes back to the studio after some burgers to talk about Dirty Bird records, what it was like starting up the Dirty Bird BBQ parties, the Holy Ship experience, and his new track, "Keep Me Up." Lulu & Lala of 103.5 KTU also join us to weigh in on a few topics like falling for thirst traps, knowing how to play the game, and one night stands. We learned a lot ... kind of.
The DVBBS bro's come back to catch us up on their new "Beautiful Disaster" EP, changing up their touring show style, their new track with CMC$, "Not Going Home ft. Gia Koka," and their endless airport struggles. We also pit them against each other for some brother vs brother insults. The gang also talks about how sometimes meeting your hero's is a bit of a let down and Kanye's golden Jesus street art statue.
Flipz's hometown hero Bebe Rexha swings by the show to talk about her "grandma code," her creative process when writing meaningful songs, her newest track "I Got You" and the video that goes with it. We also have our homie Lance stop by to talk about some insider social media tips you won't want to pass up hearing!
Our homies and first ever guests Gazzo and Kap Slap come rip a ton of shots with us to celebrate our one year anniversary! We talk about bicoastal living, weird mansion swingers parties, treats for the boys, mashups, high fashion, feeding friends in need, special skills, their new music, and painting on some interesting canvases ... things get weird (per usual). We also want to give a special thank you to everyone for listening and checking out the show every week, stay tuned for another wild year!!
The legend himself, Laidback Luke stops by to talk with us about his infamous forum, running two labels, working with his wife DJ Gina Turner, his new music, and what it takes to find the balance between all of that. Our homies the Disco Fries also join us to chat about the digital vs. analog dilemma, their transition from part time to full, their new track, "Is It Over," and bathroom breaks while in the booth. Plus, we talk about whether or not The Chainsmokers are the "Nickelback of EDM."
Sunnery James and Ryan Marciano come back on the show to rip some shots and talk with us about their new imprint SONO, the ruthless dance music/DJ scene in the Netherlands, their new track, "The One That Got Away," ft. Clara Mae, and stuff gets super weird with their question for the next guess. We also recap a very eventful weekend in the Pocanos, from fireworks and cake fights to swiftkicks and t-shirt burning.
Elephante comes by and drops some wisdom on us regarding the creative process, what it takes to make it, where the name came from, and his new track, "Plans," ft. Brandon Burnett. The brothers of Anden also join us and let us know what made them fall in love with the scene, their pop-up parties, and we check out some of their recent remixes. We also check out some new music from Martin Garrix, decide whether Avicii should just stick to retirement, and Dramos's new track out now!
Jonas Blue stops by to talk about how he knows when his tracks are ready, from his street test to the gut feeling he gets, how a cereal box got him started with producing, his newest track "By Your Side" ft. Raye, and his epic flute skills. The guys also get into some serious topics with Lala, of Lulu & Lala, about annoying drunk girls and how thirsty they can be, twitter beefs, and what we would do in some tricky club situations.
United States