Discover
The Brie Pod
Claim Ownership
*TRIGGER WARNING* -- Domestic Violence | Drug Use Have you ever felt trapped in a relationship where you couldn't leave because you feared for your life? Noelle LaTrace is from Akwesasne, an Indian reservation in Upstate NY. She is a Spiritual Mentor with a passion for helping others-- She is also a part of the LGBTQ community. If you were to first meet and then describe Noelle, you would say she is a beautiful bright light and has such a happy soul--Which all of this is true, but Noelle has been through a huge storm in her life. She has overcome drug addiction and is a survivor of mental and physical abuse. She has fought hard to find her voice, identity, and strength. In this episode, Noelle shares how she overcame the storm and found her rainbow!__________________________If you or someone you know is a victim of abuse-- Please Call the National Domestic Violence Hotline: * Call* 1.800.799.SAFE (7233)TTY 1.800.787.3224*TEXT* Text "START" to 1.800.799.SAFE (7233)or click Chat on https://www.thehotline.org/get-help/#.
Keira Hession is a Licensed Mental Health Counselor. She will be sharing coping mechanisms and resources to help you cope with mental health during the pandemic in a healthy way.Stress can cause the following:- Feelings of fear, anger, sadness, worry, numbness, or frustration- Changes in appetite, energy, desires, and interests- Difficulty concentrating and making decisions- Difficulty sleeping or nightmares- Physical reactions, such as headaches, body pains, stomach problems, and skin rashes- Worsening of chronic health problems- Worsening of mental health conditions- Increased use of tobacco, alcohol, and other substancesIt is natural to feel stress, anxiety, grief, and worry --especially during the COVID-19 pandemic. Below are ways that you can help yourself and others: - If you are struggling to cope, there are many ways to get help. Call your healthcare provider if stress gets in the way of your daily activities for several days in a row.- During times of extreme stress, people may have thoughts of suicide. Suicide is preventable and help is available. More about the risk of suicide, signs to watch for, and how to respond if you notice these signs in yourself or a friend or a loved one, can be found here.- Free and confidential crisis resources can also help you or a loved one connect with a skilled, trained counselor in your area.If you are in crisis, get immediate help:- Call 911- National Suicide Prevention Lifeline: 1-800-273-TALK (8255) for English, 1-888-628-9454 for Spanish, or Lifeline Crisis Chat.- National Domestic Violence Hotline: 1-800-799-7233 or text LOVEIS to 22522- National Child Abuse Hotline: 1-800-4AChild (1-800-422-4453) or text 1-800-422-4453- National Sexual Assault Hotline: 1-800-656-HOPE (4673) or Online Chat - Veteran's Crisis Line: 1-800-273-TALK (8255) or Crisis Chat: 8388255- Disaster Distress Helpline: CALL or TEXT 1-800-985-5990 (press 2 for Spanish).- The Eldercare Locator: 1-800-677-1116 ** If you are looking for more resources regarding Mental Health-- Check out Keira's FB Page: https://bit.ly/2TrjKSu** If you are looking for *FREE* weekly affirmation texts: https://bit.ly/3cbuk6L** If you are looking to Start your own podcast-- Check out my *FREE* How-to podcast for beginners Guide: https://www.briepod.com/p/free-how-to-podcast-guide/
Welcome to the *NEW* monthly segment called The Roaring Lioness Babes by The Brie Pod. This segment is for all entrepreneurs just starting, already have a business, or searching for their dot (niche). I have brought on Priscilla Parent, Spiritual Business Mentor of Tarot Tuesday Tribe as a Co-host to help bring you all of the collective tips and tricks to help with your confidence and bringing back power into your passion/career! We have also invited Mentors, Entrepreneurs, and Spiritual babes to join us and share their resources as well!Our very first guest is Jay St. Hilaire from Episode 7: Get a Mentor. We are going to discuss what a small-town mindset is and how to help you expand so you can take on the world! This is where Entrepreneurs empower Entrepreneurs #Roaringlionessbabes
Have you ever felt like you were not good enough--where you go down the ugly trail of comparison because someone made you feel unworthy?⠀⠀⠀⠀⠀⠀⠀⠀⠀⠀⠀⠀⠀⠀⠀⠀⠀⠀In this episode, I share another piece of my story where I lost all of my self-worth-- not only by words but by actions. I cannot say I was fully whole going into that relationship, but I gave all of myself to others and didn't really stop much to think about me. ⠀⠀⠀⠀⠀⠀⠀⠀⠀⠀⠀⠀⠀⠀⠀⠀⠀⠀When I read the above out loud, I think how selfish of me to use the term "me", but with the help of support and therapy. I am learning caring for yourself is not the same as being selfish. Caring for yourself is called being a survivor, because when you are a survivor-- You start to find you're a phoenix that rose from the ashes that you thought completely would destroy you.Looking for more love and light? Sign-up for my *FREE* Weekly AFFIRMATION WEDNESDAY text messages: 🦋💛📲Sign-up here: https://bit.ly/33IlvfZ (Message and Data rates apply)
For this special Mother's Day episode, I'm talking to my Mom. Tracy Edwards is a Teacher, former Real Estate Agent, and most importantly my Mom. She's the one that taught me strength, celebrating life, positivity, and everything this show is about. I have a very wisdom-filled interview with my Mom as she tells me her perspective on teaching and crushing her goals.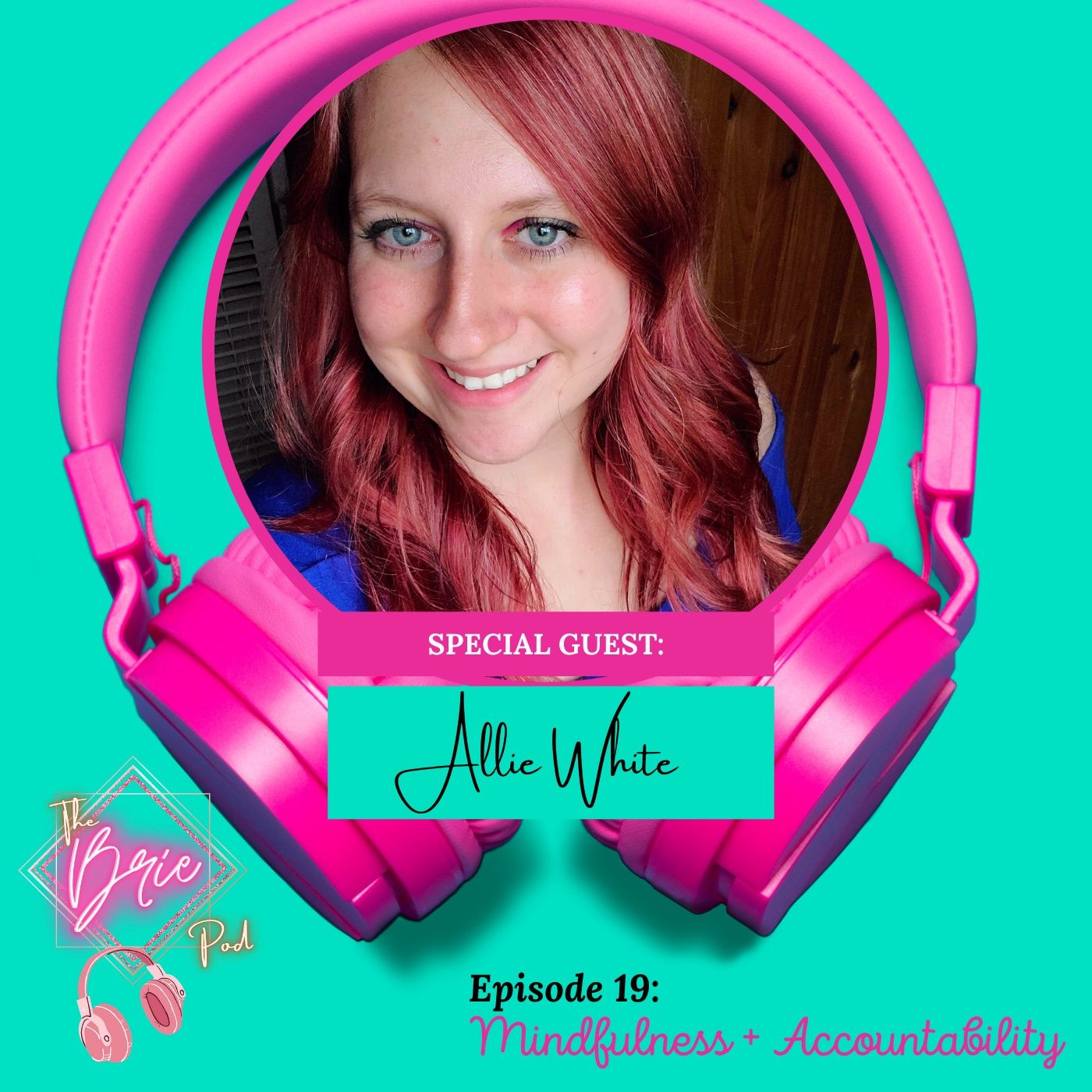 Allie joins me to discuss Mindfulness, Accountability, and Reiki!Allie is a certified Mindfulness + Accountability Life Coach, Certified in Reiki 1 + 2, and Slimwave Technician. ✨💗HER goal is to help bring calmness to others in their daily life and to help improve connectedness with thoughts, emotions, decisions, and actions with an open mind, in a non-judgemental way.
Thea sits down with me to talk about her story and her family's journey with Autism. Officially and Unofficially diagnosed for a few, 7/7 of her immediate family members are on the Spectrum. Thea is based in South Wales, where you'll often find her working in her shed at the bottom of the garden. She's been married for almost 20 years and has five children and a gazillion pets, including dogs, rats, and chickens. Thea wears many hats and one of them being that she is an author of multiple books regarding spirituality. Check out her books here: https://www.amazon.com/Thea-Faye/e/B003XSYH5U?ref=sr_ntt_srch_lnk_1&qid=1619579243&sr=8-1
I sit down with Renee Carleson, to discuss Autism Acceptance and all of the beautiful tools and resources she has created. Renee Carleson, is a massage therapist, mother of two beautiful special needs teens, and happily married to her geek charming! When she began to write this book, her mission was to show society what it was like to be an autistic child. She also wanted to express how it feels to be a mother of special needs children. What Renee discovered through this process was a deeper connection with her daughter. She found she had much more in common with her daughter than she could ever imagine. This insight gave Renee the ability to empathize and strategize better ways to help her daughter cope in the world. It is her hope that this book helps you find compassion and understanding for the special kneads sprout in your life.To purchase, A Bee Like Me: https://amzn.to/2QcuDqi.
The pain of depression can cause people to withdraw but a supportive friendship can make a huge difference. The depth of the pain of a person with depression pain can be frightening for their friends. This fear may result in friends pulling away. But a supportive friendship can be a huge help to people who are suffering.I sit down with Andrew Mainville from Hell & Back and Jeremy Hurteau (my husband), and together, they discuss what friendship and depression look like from both perspectives and, even through trying times their friendship has stayed strong. Hell & Back with Andrew Mainville: https://www.briepod.com/hell-and-back/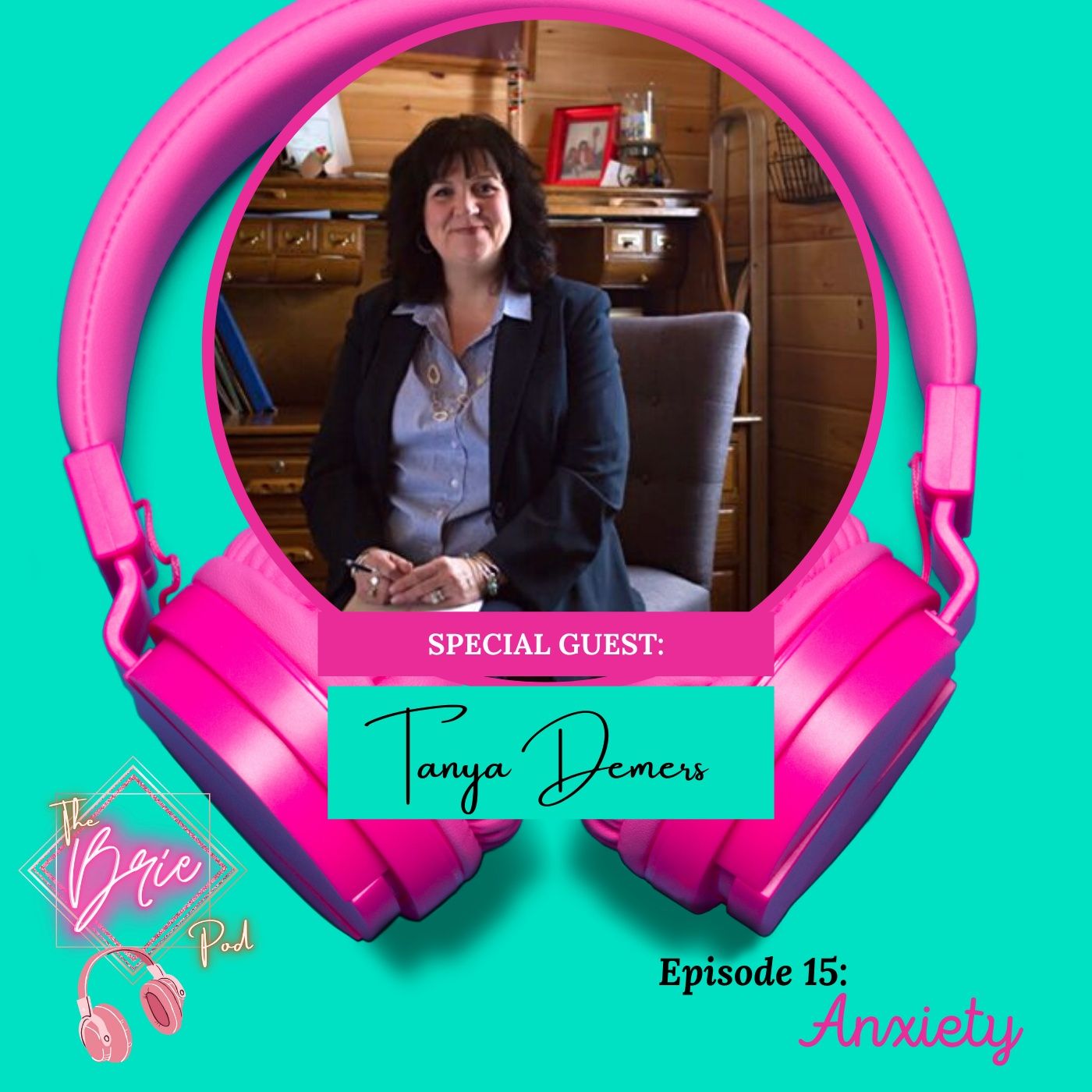 Tanya Demers is a Licensed Social Worker and Life Coach with over 16 plus years of private practice experience. She helps guide her clients to take control of their anxiety and to be the best version of themselves every day.Tanya and I sit down and talk about all things Anxiety!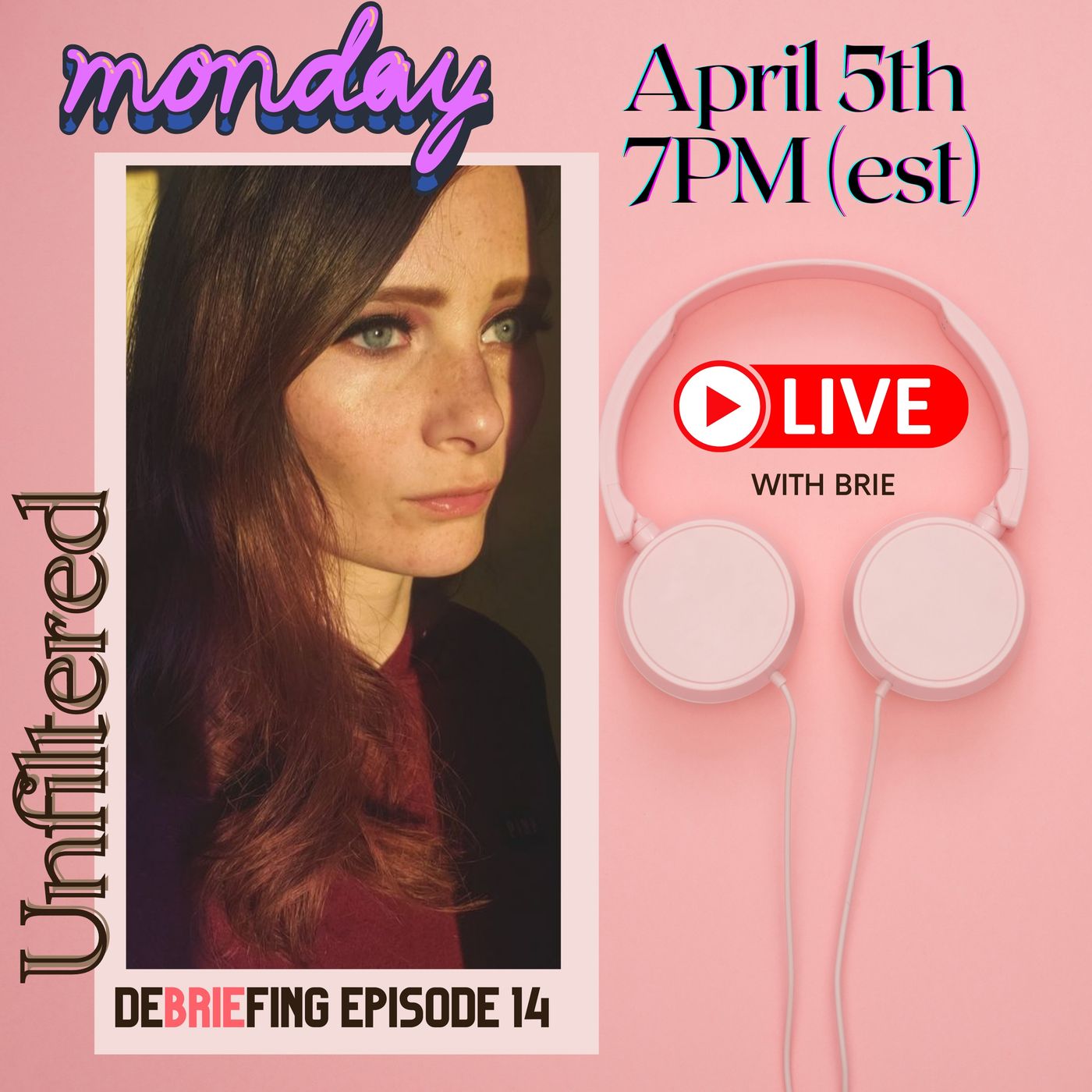 In this episode, I sit down with my mom to do a debriefing of Unfiltered, I realized after listening to my own episode that there were some things missing. I even learned new things from myself, after the fact-- that needed addressing. Thanks for all of the support and for those of you who have reached out.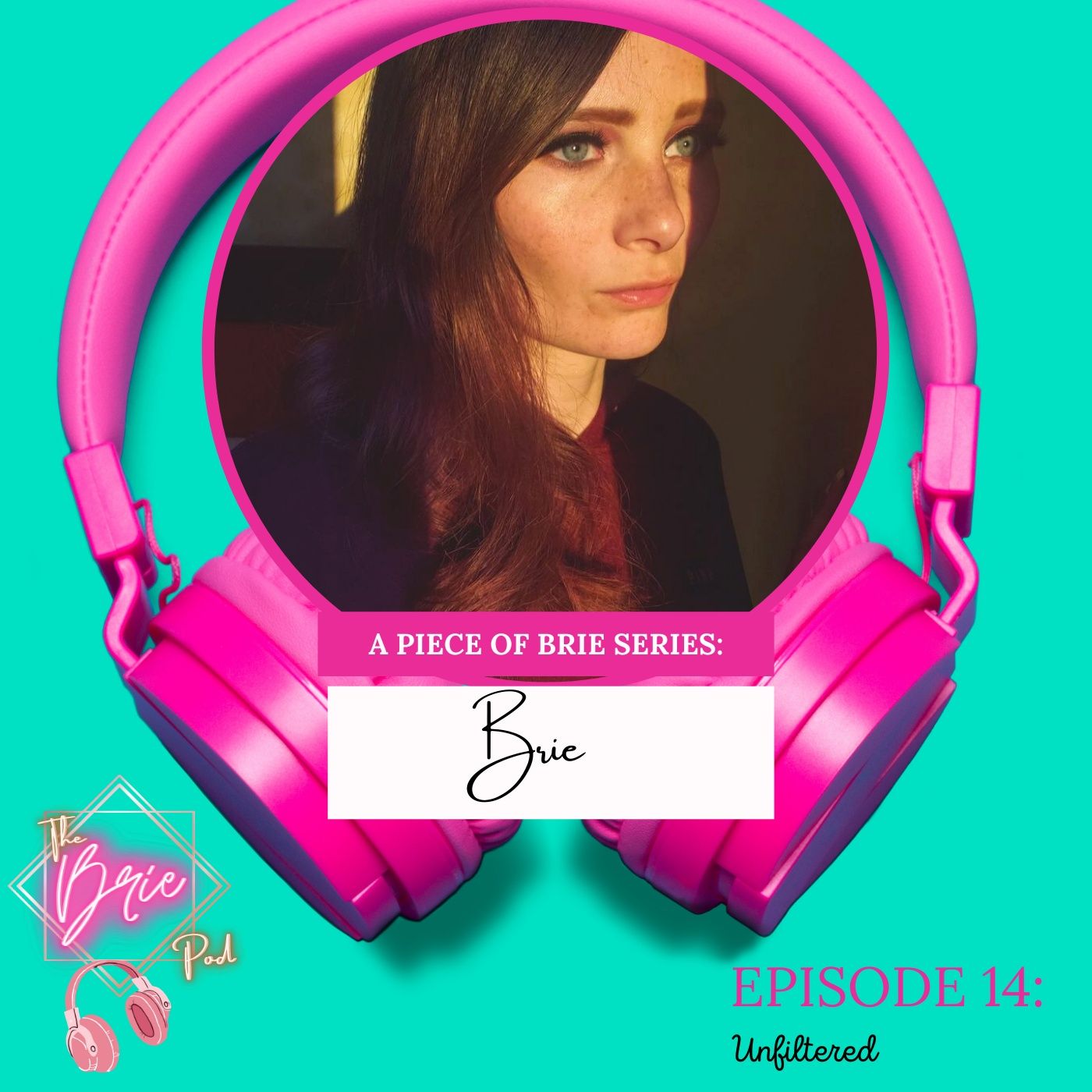 Unfiltered
2021-03-3101:06:23
This is my first official episode sharing a part of my story, completely unfiltered. The Brie Pod was created to be a space for others to be a part of a community, where they can be themselves without judgment. After having others share their stories, I found the courage to finally share a piece of mine. Many of you have seen my travel posts and my social media presence and may think that I have lived a charmed life. I do have a good life, but it has had its challenges. Some of those challenges have been mountains:- I am a survivor of intimate partner abuse- I have a chronic health condition that renders me bedridden, sometimes for days at a time.With all of this, I have learned along the way to cope with these things and honestly am still learning coping mechanisms. I share this with full vulnerability and hope it can help others.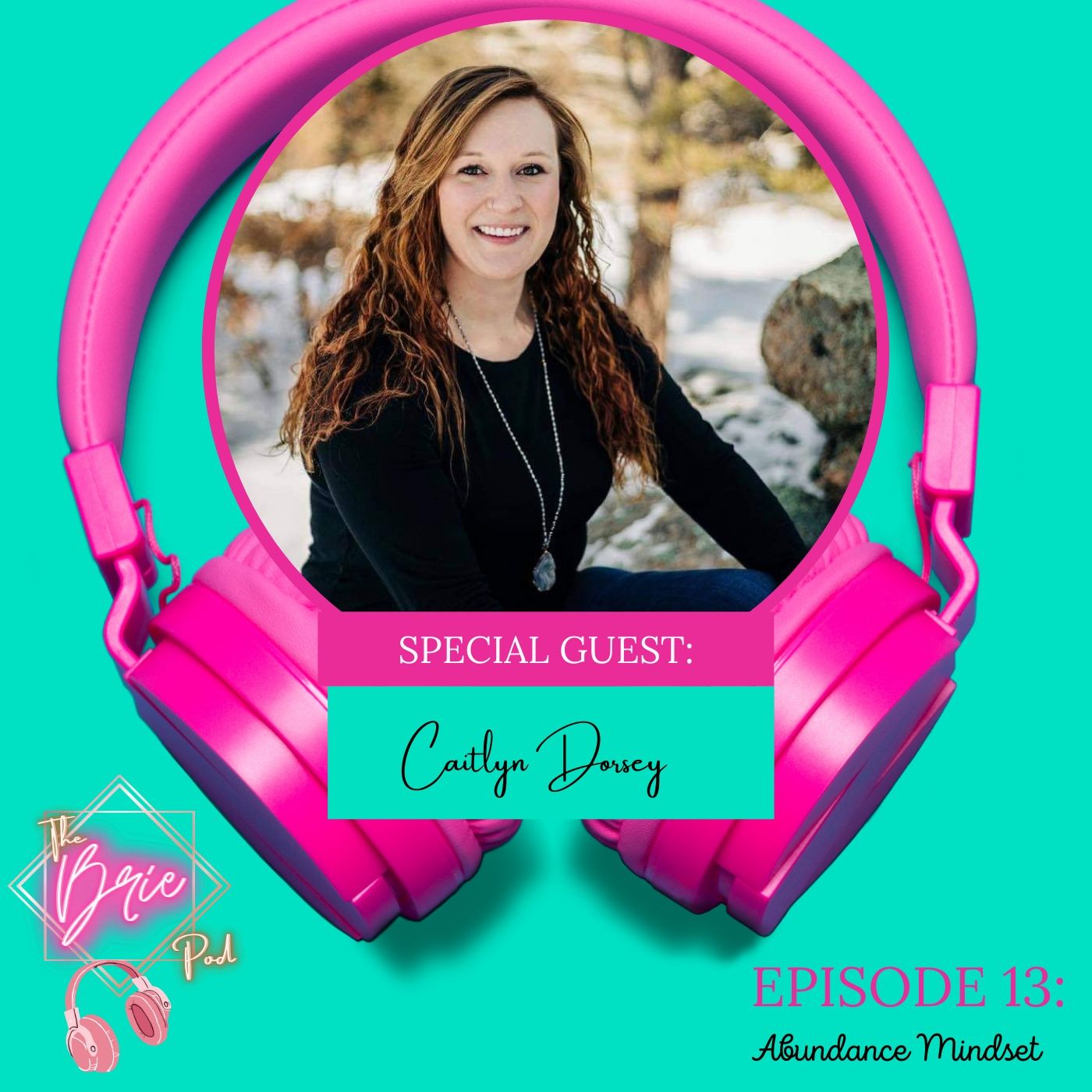 Caitlyn Dorsey, The Abundance Alchemist, Animal Communicator, Author, and Motivational Speaker. She guides her clients to open their minds and hearts to abundance in all its magical forms. Caitlyn works with the whole human body; mind, body, and spirit while incorporating animal work. She offers a unique approach, combining practical tools from counseling and spiritual practices working with both the conscious and subconscious mind to achieve what she calls magic-realism vibes. Caitlyn bridges the gap between our human experience and spiritual existence while leading us on our Divine paths! She began her journey in self-discovery through volunteering. She fell in love and pursued formal education in Human Services, Mental Health, and Addiction Counseling, but always felt something was missing with traditional approaches. After years of traveling, immersing in cultures, and work with diverse populations including Veterans, Involuntary Psychiatric Patients, Domestic Violence Victims and Perpetrators, and Substance Abusers, she was led to the transformational work she does today. ⠀⠀⠀
Toni Thomas is an award-winning beauty industry professional, international makeup artist, author of several beauty industry books, founder of The Beauty Academy, and the creative director of Sol Style Magazine.Her makeup artistry has been featured in several fashion publications, on the runway of New York Fashion Week, and on national television for Fox News Network and ABC News. In March she published her 8th book and online course 'Rock Your Beauty Biz' designed to help beauty industry professionals launch successful beauty businesses.
Brittany Cho is a thriving Model, Mom of two boys, and Aspiring Actress. Brittany's story is one of calling back her power through self-love. She shares the scars from her past, beauty in her present, and hopes for the future. #StopTheHate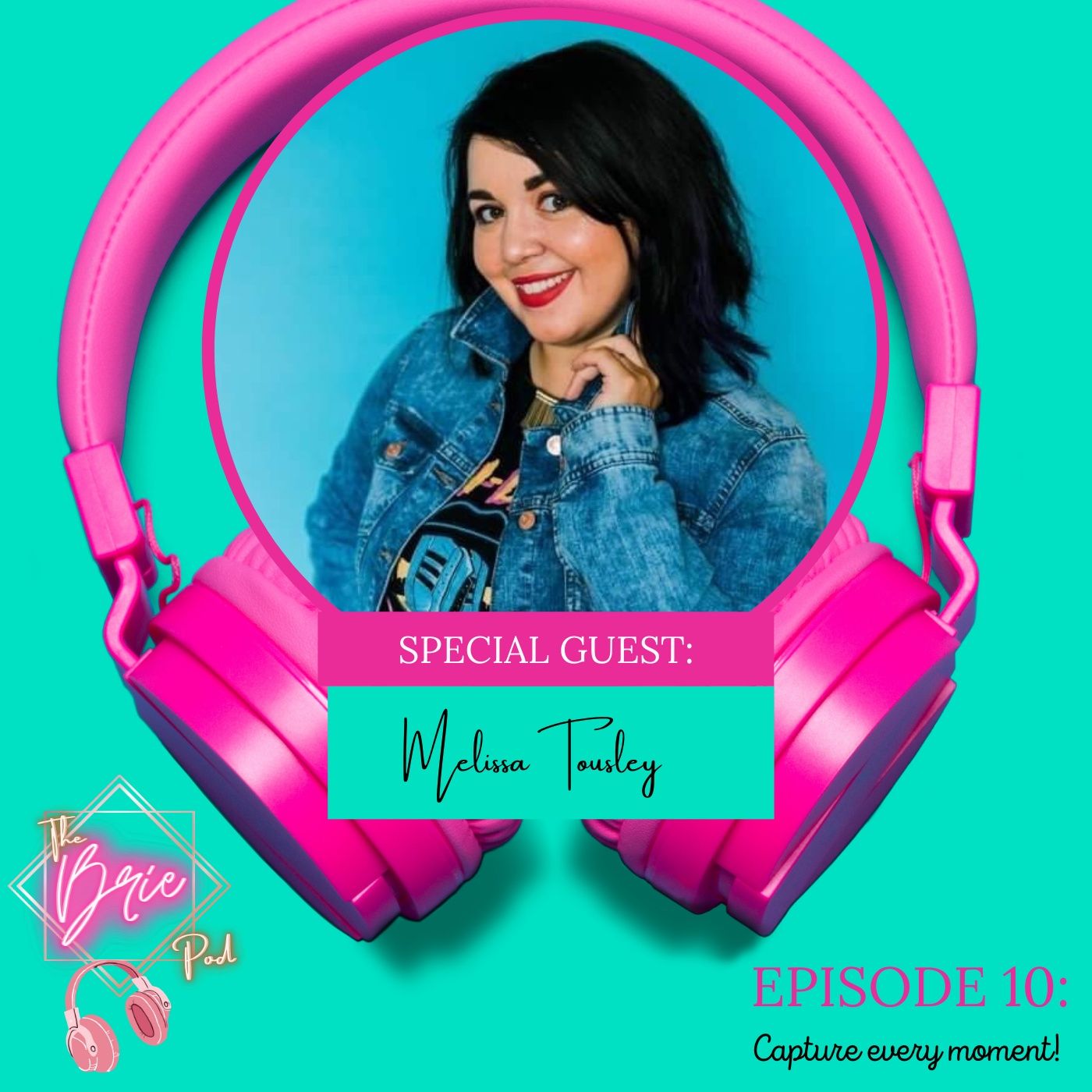 Melissa Tousley, Sarissa Melissa Photography | NNY Portrait Photographer. Melissa shares how she found her passion for photography. Melissa also includes photography tips and tricks, and why photo prints are so important! http://www.sarissamelissaphotography.com/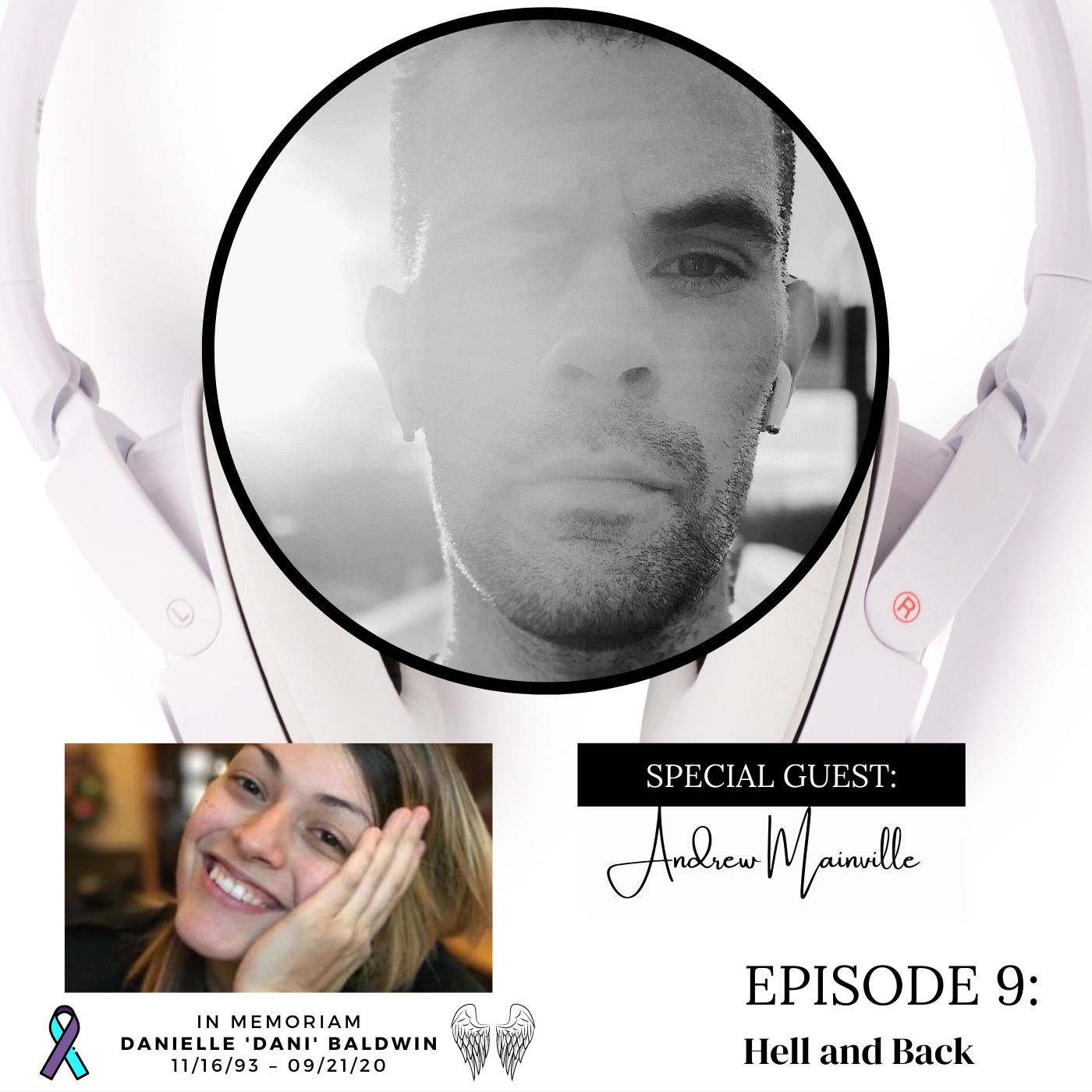 Hell and Back
2021-02-2401:14:17
It is important to know that this episode has *TRIGGER WARNINGS* of Suicide | Drug Use | Self Harm.Andrew Mainville, Man of the Wilderness, Photographer, and Writer. Andrew gets candid with his personal story in coping with depression, anxiety, and ADHD. This episode is also in tribute to his sister, Danielle Baldwin 'Dani Wafflez' 11/16/93 – 09/21/20. (Dedication Poem to Danielle, Within the Wilderness by Andrew Mainville: https://andrewofthemountains.com/within-the-wilderness/)#mentalhealth #mentalhealthawareness #runforwafflez_____________If you or someone you know is in Crisis, Please Call the National Suicide Prevention Lifeline (Lifeline) at 1-800-273-TALK (8255), or text the Crisis Text Line (text HELLO to 741741). Both services are free and available 24 hours a day, seven days a week. The deaf and hard of hearing can contact the Lifeline via TTY at 1-800-799-4889. All calls are confidential. Contact social media outlets directly if you are concerned about a friend's social media updates or dial 911 in an emergency. Learn more on Lifeline's website or the Crisis Text Line's website.
Maria McAdam, Brand Ambassador for Monat, Managing Market Builder in the top 3%, wife, and Mom of two boys. Maria shares how she took a leap in her life and career and found her passion. Join us and see how you too, can take the leap and pursue your dreams.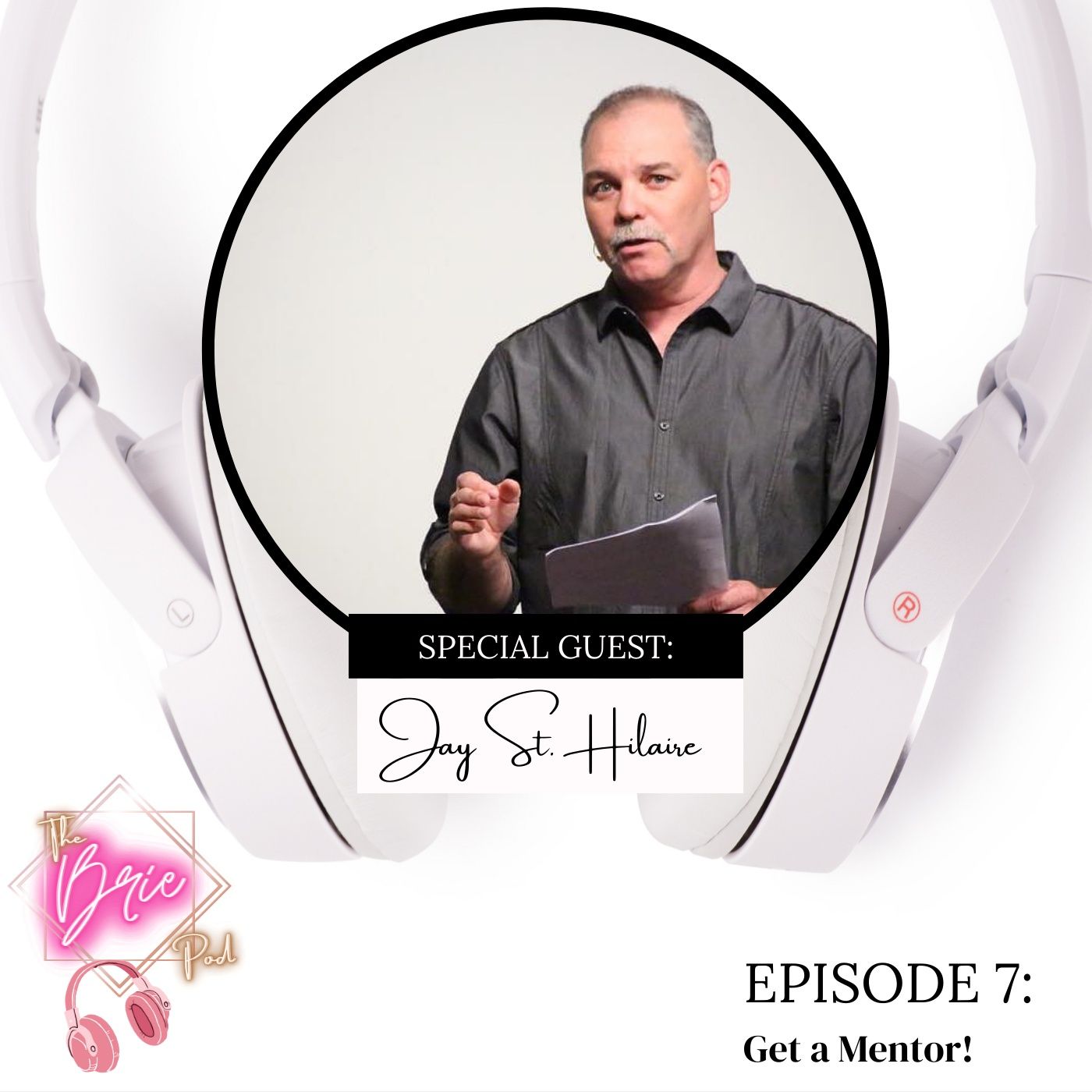 Jay St. Hilaire, Real Estate Investor, Entrepreneur, and Author of 'Stop Renting and Be a homeowner NOW!'. Jay shares his passion for real estate and helping aspiring entrepreneurs achieve their own successes.
Carly Hamilton-Jones, Intuitive Business/Life Coach. Carly has a Master's degree in counseling and a Bachelor's degree in psychology/business. Carly has over 20 years of experience educating, counseling and consulting women through various life transformations. She teaches women how to think new thoughts and connect with intuition so they can move through self-doubt and indecision to achieve every goal set in life and business. Join Carly and I as we talk about comparison in business and in life on The Brie Pod!
United States