Discover
The Brie Pod
Claim Ownership
We have taken many flights throughout the years, due to our traveling lifestyle, but I have never traveled with a child before until now. In this episode, I share the Good, Bad, and Ugly of our trip as well as some personal recommendations on making this trip as comfortable as possible. There will always be the occasional stare, look, and snicker but at the end of the day it is all about getting to your destination as stress-free as possible.During this trip, I found that specific airlines and their policies can make or break your experience. So be sure to research what they will and will not do without a specific request.It has been a while since we last caught up, but I am excited to check in! It's Brie Pod Wednesday!!
Traveling is essential for Jeremy's job, and as many know, we have moved from OR to AZ. Even though we have moved, I still have to come back every other month for the orthodontist because I'm still on the road to jaw surgery...Yesterday, I took my very first solo trip without my son.Between delayed flights and frantically searching for ice (because I couldn't watch any more breastmilk go down the drain) to the emotional roller coaster ride of being away from my son for 24 hours. I have had some time to share my experience.I made mistakes and learned a lot along the way.In this episode, I'm sharing the mistakes I made, and tips for traveling solo as a breastfeeding mama.
It's been three weeks, I believe since I have shared a podcast episode, but it's because so much has happened, and so much is happening!We are in the midst of a move, many doctor appointments between the baby and myself, as well as chasing my career goals.Tune into this episode on the latest in the life of Brie.2023 truly came in hot
It is out with the old from 2022 and in with the new. The Brie Pod is welcoming 2023 with open arms and bringing forth your motivation, to 𝗰𝗮𝗹𝗹 𝗯𝗮𝗰𝗸 𝘆𝗼𝘂𝗿 𝗽𝗼𝘄𝗲𝗿 in life, career, health, and relationships--within a supportive community.In 2022, Instead of following resolutions, I defined my year by words. Last Year I chose the term "safety", and I share in this podcast how it defined me in the year 2022. I also share what term I will be focusing on this year. This episode is also about the mama bear, well truly lioness that has been coming out to protect my son. I was recently questioned yet again by someone and this time - I am screaming with grit, I am Brie, Hear me ROAR!
Can you believe it has been two years of The Brie Pod!?!In this episode,- I talk about the lessons I have learned and how I have applied them in life.- I share a look back on 2022 and how far The Brie Pod has come.- I share the lessons that gave me meaning and my new outlook going forward in 2023.I am so thankful for each and every one of you and hope you continue to follow The Brie Pod!You are worthy, You are Loved, You are Cherished, and I am proud of you!
In this episode, I talk about everything that I wasn't told about Parenthood (thus far), with the hope that it can help others too!
Unfiltered is back!!In this episode,I talk all about Breastfeeding and the challenges that have come with it. I share about my first experience breastfeeding in public and how it ended in me feeling vulnerable and upset. I also share how I am keeping in touch with where I am mentally, physically, and emotionally throughout this journey, as a first-time mom. Breastfeeding is far from easy... With that, this further backs up why I will continue to never shame someone for their choices in how they feed their baby/babies.
We broke up with our baby's pediatrician after our very first appointment and here's why....In this episode, I share how one appointment led to a harmful statement, many tears, and a huge feeling of failure in the vulnerable place we were already in, as new parents. After hours of searching for answers, validation, and other In-Network providers, I found our new pediatrician! Breaking up is not easy, but it is worth it when you're advocating for yourself AND your children!
In this episode, I share all about my labor and delivery!
In this episode, We are less than 2 Days to go to the Induction of Labor......I share all the feels and updates that I am feeling!
In this episode, I talk about the latest updates in my pregnancy, including the induction date! The countdown is FOR REAL!!
We are so grateful to be close to meeting our beautiful baby boy.In this episode, I discuss where we are at with preparing for our son's arrival as well as my plans for the upcoming months on The Brie Pod. Even though this pregnancy has felt like an eternity, I am so happy to say that we made it this far and hope to have a healthy mama and baby within the next few weeks. As always, Thank you for your support and love along this journey!
Helen Thompson, @babymassagehelen from First Time Mum Podcast & www.mybabymassage.net. Helen is a Child Care Educator + Baby Massage Instructor. In this episode, We talk about the benefits of Baby Massage and how it can help with parent-child bonding, colic, teething, tummy issues, how to help your baby get better sleep, and all the amazing benefits of what baby massage has to offer. This episode was also video recorded and has a few instructional tips on how you can start today! Links:Website: https://www.mybabymassage.net/podcastInstagram: https://instagram.com/babymassagehelenMore about Helen:Helen has spent more than three decades working with babies and toddlers and currently lives on the beautiful North West coast of Tasmania, in Australia.She qualified in the United Kingdom as a nursery nurse/childcare educator and has worked in centers in the UK and numerous states of Australia. Helen has always been a huge fan of holistic remedies and how they can help all ages and has spent time over the years training in areas including kinesiology and brain gym. In 2010, Helen heard about baby/infant massage for the first time and decided to train to become an instructor after seeing how it helps build a magical bond between baby and parent whilst helpingbabies with conditions such as colic and constipation. Helen enjoys teaching mums via her online Zoom workshops.
The countdown is on for my son's arrival! In this episode, I talk all about the transitions coming up including my career and how I am going from full-time to maternity leave. As well as my plans for shifting the new balance of Motherhood + Career after maternity leave has ended. (I do want to add that this episode is not in any way shaming stay-at-home moms as I have so much respect for all the amazing mamas out there!)
Have you ever felt like you knew something was wrong with your health, but everyone else including the "professionals" told you otherwise? Two years ago today I had Endometriosis Laparoscopic Surgery and it changed my life. In this episode, I celebrate the official day I learned of my diagnosis of Endometriosis after 10+ years of searching for answers. I talk about the medical trauma I faced as well as the imposter syndrome that crept in.On this journey for answers and healing, I did not get everything resolved but I learned along the way that it is still important to celebrate every win, even if it seems small. I am not sure what will come next for my endo story, but I do know that many women in the endo community have had 5-9+ surgeries in their lifetime. The sad part about the lack of research is that at this point endo doesn't have a cure.My mission is to help by sharing my story + symptoms to help spread awareness. A 10-year wait for any diagnosis is unacceptable!"Your illness does not define you. Your strength and courage does"#endothepain
August 1-7, 2022 is World Breastfeeding Week, celebrated every year across the world. This global campaign aims to raise awareness about breastfeeding and its advantages.In this episode, I share both awareness of breastfeeding and ways to cope if you're having trouble or are unable to breastfeed. The most important key is that your beautiful baby is fed! I share tools and resources on both sides of the spectrum as well as my own approach that I plan to take when it comes to feeding. Deciding how you will feed your baby can be a hard decision, as well as many factors can come up. You will really only know the right choice for your family when your baby comes.
In this episode,I reflect back on my infertility to fertility journey, what I have learned, and where I am headed. I share how Endometriosis has affected my pregnancy and what I am expecting after I have the baby. I also share some myths that have been said about Endo & Pregnancy. After this episode, you will leave with three imperative tips addressing any concerns you may have with advocating for your health. What is Endometriosis?Endo is a disorder in which tissue that normally lines the uterus grows outside the uterus.With endometriosis, the tissue can be found on the ovaries, fallopian tubes, or intestines.The most common symptoms are pain and menstrual irregularities.
In this Episode,I talk about the multi-journey of being pregnant and prepping for jaw surgery. I share the struggles that I have faced by doing both at the same time, as well as the lessons I have learned too. Nutrition has always been a struggle for me and both life events have not made it easy in any way, but I do share how I have gotten through and always remind myself -- This is Only Temporary!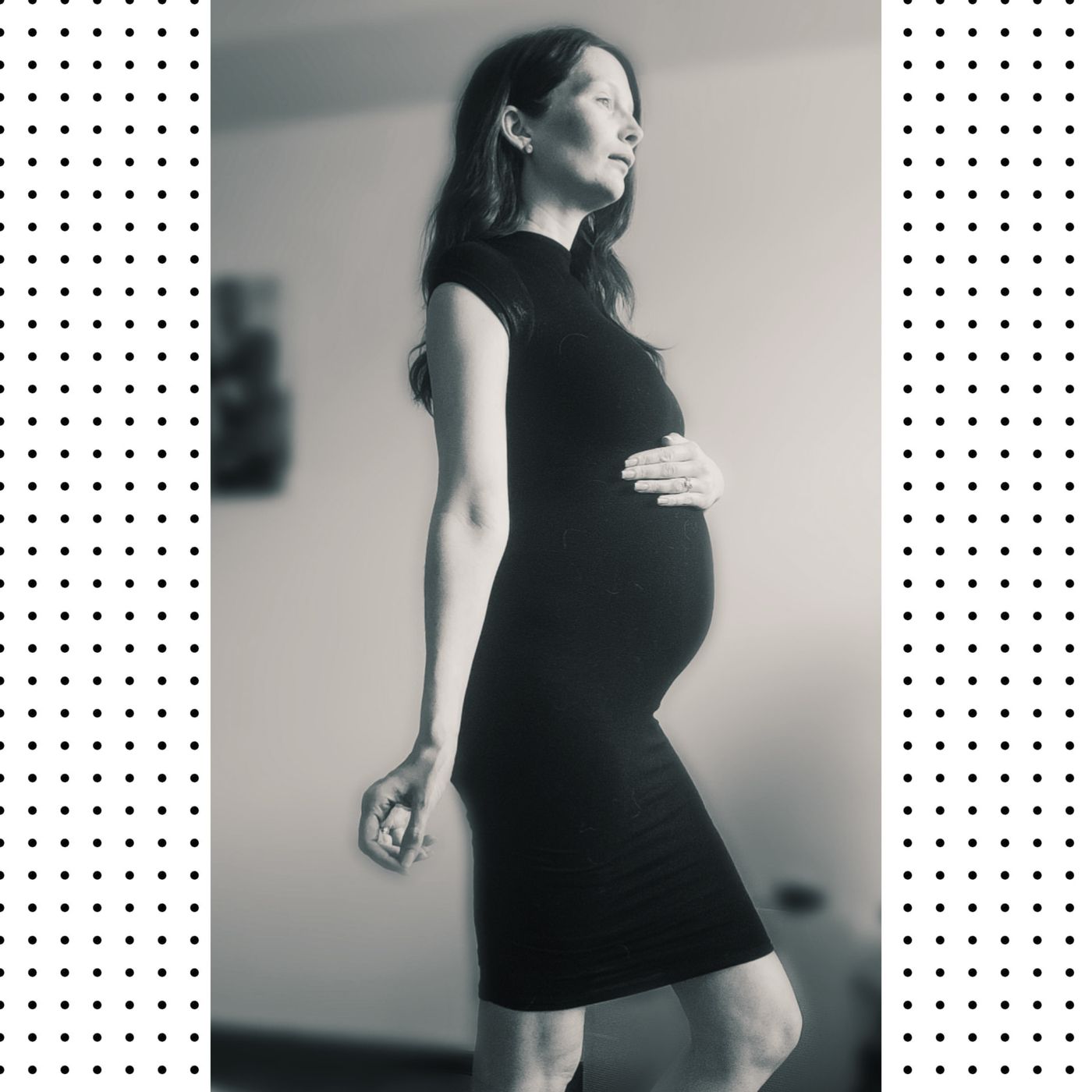 In this Episode,I talk about the third trimester and what I am doing for my body. I share how pregnancy has challenged me in many ways - One of them is addressing my stubbornness and keeping it in check. I share the recent findings in my last ultrasound that I discovered through the online chart. This trimester has not been a walk in the park, but every trimester has taught me a new lesson. We are so grateful to be close to meeting our beautiful baby boy.As always, Thank you for your support and love along this journey!
TRIGGER WARNING: AbortionIn this episode, I cover the controversial Supreme Court decision with the overturn of Roe V. Wade and I share aspects of how this impacts other court cases outside of Abortion. Roe did far more than establish the right to abortion; it solidified and expanded the constitutional "right to privacy," which has also been described as the right to autonomy orto be let alone. This right to privacy is part of the right to liberty protected by the Fifth and Fourteenth Amendments, which state that no person shall be deprived of "life, liberty orproperty, without due process of law. The Constitution's protection of liberty and privacy underlies the Supreme Court's recognition of fundamental rights related to contraception and procreation, marriage, family relations, child-rearing, and intimacy. Although The Court's recognition of the right to privacy predates Roe, Roe is an important affirmation of and foundation for a broad array of privacy rights. While not exclusively dependent on Roe, Roe influenced privacy principles in each of theseareas—principles that could be undermined if the Supreme court overturns Roe - Which unfortunately is what now has happened. Resources: NATIONAL WOMEN'S LAW CENTER - https://nwlc.org/wp-content/uploads/2018/08/Even-More-Than-Abortion-1.pdf
United States