Claim Ownership
Author:
Subscribed: 0
Played: 0
Description
Dylan and Ross are back for another live episode talking NFL, NBA, and much more!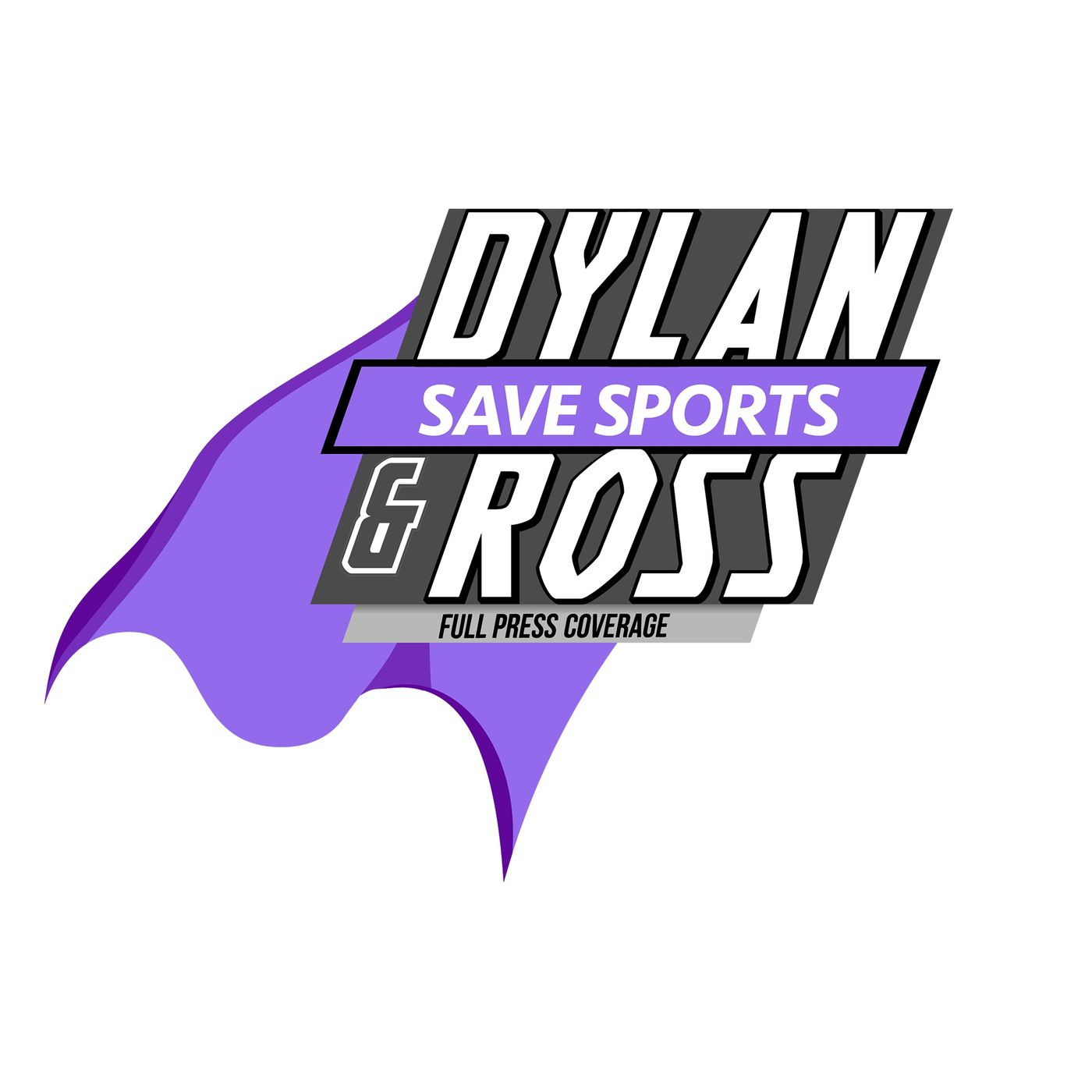 The NFL preseason is winding down and Dylan and Ross are here to give their thoughts on all the latest news of the weekend.
On the Wednesday edition, Dylan and Ross talk HBO's Hard Knocks and the conclusion of the NBA Summer League.
Dylan and Ross are back to discuss the opening of the NFL preseason this weekend!
Kyle Senra joins Dylan and Ross for a dynasty fantasy draft and some more fantasy football discussion.
Dylan and Ross discuss NBA Summer League action on the Monday edition of Dylan and Ross Saves Sports.
Dylan and Ross break down the opening NBA playoff action and consider the most exciting players they'll watch no matter what team they play for. Then, Joshua Kelley, Los Angeles Chargers running back joins to talk about his rookie year with the team, playing in front of a packed stadium this year, being a liger in California, and rank the best cereal with the undeniable method of bracket fights.
Dylan and Ross talk about how their favorite NBA teams are doing, LSU's new president having a great name, and do a big bracket fight to decide the best food.
Dak Prescott gets the bag with his new Dallas Cowboys deal. Several franchise tags land ahead of he deadline in the NFL including Marcus Williams, Allen Robinson, and Chris Godwin. Isaiah Wilson traded from the Titans to the Miami Dolphins and Lavonte David stays with the Tampa Bay Buccaneers on a new deal.Oh Meyers Leonard is in trouble and NBC Sports didn't help.
Big episode as Dylan and Ross wonder why the NBA All-Star Weekend continues to decline. A look into NFL Free Agency as teams await the 2021 salary cap. And a March Madness bracket for national brands.
Wild Aces QB Jerdy joins to talk about Week 1 of the Fan Controlled Football league. Ross and Dylan talk NFL players that need a fresh start in 2021. And Mock Draft Monday goes full FCF.
Breaking down the NBA season thus far, previewing upcoming matchups, and debating NFL playoff myths. Do these NFL teams really have big problems heading into the postseason?
Going through bets we made before the season, look at some predictions of Ian Glendon, talk about the NFL playoffs, and most importantly the definitive Christmas movie list.
This MLB season might be remembered as a failure. Dodgers World Series asterisk? Ranking Rom-Coms, bad baseball rule changes, and Thursday Night Football previews.Follow Sarah on Twitter @skg_18Learn more about your ad choices. Visit megaphone.fm/adchoices
Recapping a big weekend around the sports world.Follow Dylan on Twitter @DillySandersFollow Ross on Twitter @RossJacksonNOLAFollow the show on Twitter @DARsavesportsLearn more about your ad choices. Visit megaphone.fm/adchoices
The Miami Heat took to tie up the Finals series, but Jimmy will need some help.Follow Dylan on Twitter @DillySandersFollow Ross on Twitter @RossJacksonNOLAFollow the show on Twitter @DARSaveSportsLearn more about your ad choices. Visit megaphone.fm/adchoices
Miami Heat Trial but are not out vs. Los Angeles Lakers, Bill O'Brien Canned in Houston, and Mock Draft Monday!Follow Dylan on Twitter @DillySandersFollow Ross on Twitter @RossJacksonNOLAFollow theshow on Twitter @DARSaveSportsLearn more about your ad choices. Visit megaphone.fm/adchoices
Preview the NBA Finals Game 2 and why the Heat, even though hampered, aren't out.Follow Dylan on Twitter @DillySandersFollow Ross on Twitter @RossJacksonNOLAFollow the show on Twitter @DARSaveSportsLearn more about your ad choices. Visit megaphone.fm/adchoices
United States