Discover
Red Wine & Chaos
Claim Ownership
Red Wine & Chaos
Author: Ashley Rach & Laura McDonald
Subscribed: 1
Played: 107
© Copyright Ashley Rach & Laura McDonald
Description
As working moms, Laura & Ashley always knew there was more to their identities. After a few bottles of wine and a lot of good conversations, Red Wine & Chaos was born with the mission to share their chaos so that others don't feel so alone in theirs. With honesty and humor, Laura & Ashley will share their stories of parenting, relationships, health & wellness, and everything in between.
It's another Girl Talk episode and it's another NSFW episode. This week we chat CBD oil, The Rose, and other bedroom topics. Mom & Dad, you'll wanna skip this one!For more RW&C, visit our website: redwineandchaos.comAre you The Rose company and want to send us some merch? We'll take it! Send us and email: redwineandchaos@gmail.com
We've been talking about it for weeks and the day is finally here! This week we review our dinner with Free Run Cellars (https://freeruncellars.com/event/epicureanfall) and Kitchen & Kegs (https://latitude42brewingco.com/catering/) - and, spoiler, not a single course or wine dissapointed!Join us as we walk through each dish, each wine, and the overall experience from start to finish in this dreamy, fairytale like venue. Should out to the marketing team at Moersh Hospitality Group and Free Run Cellars for the fantastic bottle and the wonderful experience. We could not have asked for anything better. For more RW&C, visit out website: www.redwineandchaos.comWant to collaborate with us, send us an email: redwineandchaos@gmail.com
Happy Birthday Lar!This week we are celebrating Lar's birthday by doing what we do best...jumping all over the place. We chat football, going back to school, funny things kids say, and more. It's messy, it's chaotic, and it's totally us!For more RW&C visit our website: redwineandchaos.com
Like all things in life, nothing is promised and healing is not linear. While we believe all stories are meant to be told, we also believe there's a time and place to tell them. This week we are giving Lar the grace she deserves to heal so we can tell her story the right way - when she's ready. Instead we chat about being in our heads. The only person who cares what you wear is you. So wear the outfit, wear the bathing suit, and do what makes you happy. Your resident winos are cheering you on!!For more RW&C visit out website: redwineandchaos.comGot something to say? Send us an email! redwineandchaos@gmail.com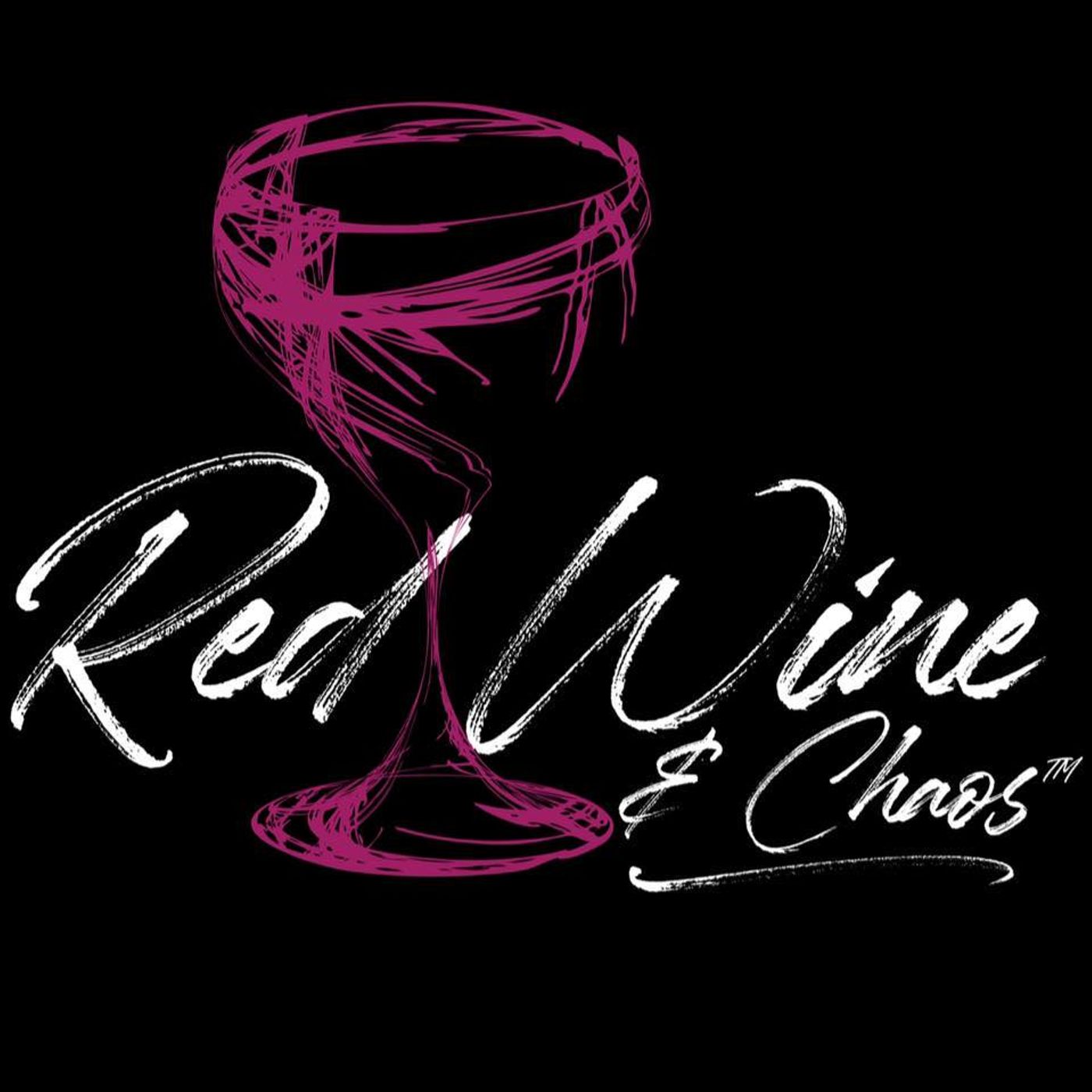 Sensies and Blendies
2022-07-2158:19
In a different life, what would you have done for your career? Thish week Lar and Ash talk about what they would have done from teaching to being a chef and everything in between. There's a lot of laughs, a delicious blend, and an intro in the next journey of Red Wine & Chaos. We promise, you're not going to want to miss it. For more RW&C, visit our website: redwineandchaos.comWanna be a guest? Maybe send us some wine (yes please!)? Send us an email: redwineandchaos@gmail.com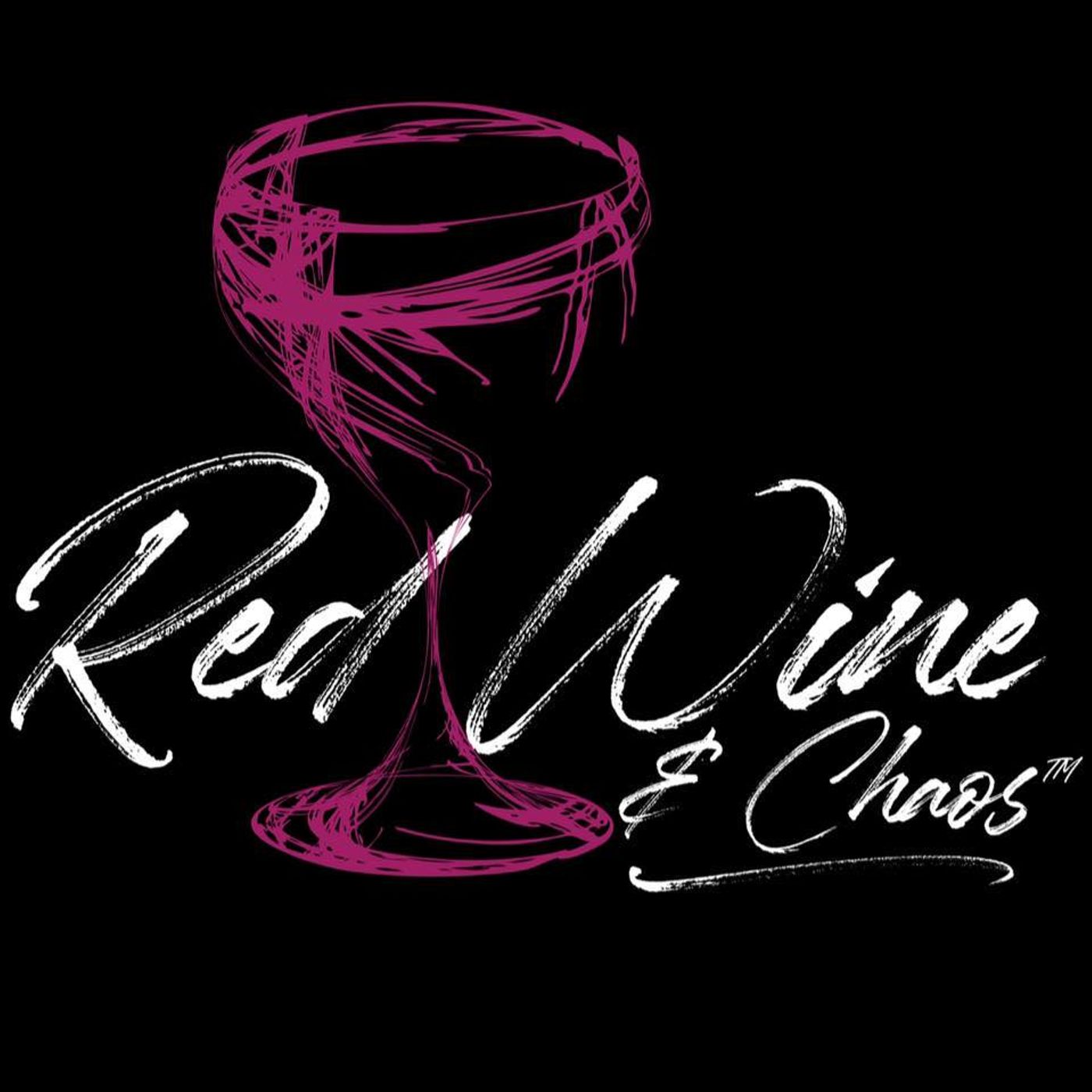 Hot Mess Express
2022-07-1448:54
With full bellies and good wine, it's no wonder we're a hot mess this week. Join us as we turn nothing into something and chat about getting older to talk to text messages from friends. We're all over the place on this one but, it starting to become our style...and we don't hate it!Got something on your mind? Let's chat about it! Send us an email: redwineandchaos@gmail.comDon't forget to visit us on social media! redwineandchaos.com
Thanks to the EP, we're back in the studio this week with a delicious bottle of wine and boy do we need this wine! This week we are chatting about the recent SCOTUS decision to over turn Roe v. Wade. While we know it's a divisive topic but it is also an important one that we feel very passionate about. We believe in everyone's right to choose - whether that choice is the right to medical procedures or the choice of religion. We just want people to be respectful of other peoples choices and honestly, we don't think that's too much to ask.
After losing what day of the week it was two weeks ago to technical difficulties last week, your Resident Winos are FINALLY back! This week we go back to our roots and chit chat about all the things after a day at the pool. We even decided that sangria needs the limelight for a bit so moving forward it will be all about the Sangria Summer. We'll try new sangria recipes, rate and review them, and let you know if you should try them too.
It's hot this week so we thought it was a good time to remind all of you that you deserve to be comfortable. We know that you are not always comfortable in your own skin, especially as women, but we have to stop letting what other people may or may not think of us hold us back from wearing the clothes we want to wear! Other women aren't judging you, we promise, so put on what you like. And if they are judging you, well they're clearly a dick and they don't listen to this podcast. Just know we have your back and you deserve to wear what you want, when you want, and feel as good as you can all summer long!For more RW&C, don't forget to visit our social pages and our website - redwineandchaos.com
What a week it's been. From the shooting in Buffalo to the Uvalde tragedy, our hearts are so heaving. It leaves us wondering when is it going to be enough? How many more babies, humans, have to die at the hands of a senseless, preventable tragedy? Who is going to put their foot down and demand change? Who will choose to use their power for good rather than their own personal benefit? Being a parent is hard enough but now we have to add active shooter conversations to our toolboxes and it's exhausting. School is not supposed to be scary and childhood shouldn't be this hard. Hold your babies and loved ones tight. Do something nice for someone else. Do what you can to make the world a better place. We are sending our love, prayers, and thoughts to all of those affected by all of the recent tragedies. Our hope is that policy and change happens sooner rather than later.Enough is Enough.
When life is crazy who or where do you turn? Welp, we turn to each other. On this weeks episode you'll get a real glimpse into a real life conversation we would have with one another. This week we are talking burn out and burning the candle at both ends without any relief in sight. With Lar just coming off her busy season, Ash turns to her to for advice and tips on how to manage all the chaos that is spring sports and busy work and new appliances and all the other obligations being thrown her way. This weeks wine: Crown Royal Peach and LemonadeDon't forget to check out our website - redwineandchaos.com. We have some updates coming soon, don't miss them!Got a wine we should try? Send us an email! redwineandchaos@gmail.com
This week we are taking a tip from Cat & Nat and being unapologetic with our chaos. We are embracing it for what it is and learning to embrace it, one day at a time. Join us as we recap our fun moms weekend in Detroit at the Cat & Nat show while we try a new seltzer! We want you to be our guest! Email us at redwineandchaos@gmail.com to join us!Don't forget to visit our website to keep up with everything we have going on - www.redwineandchaos.com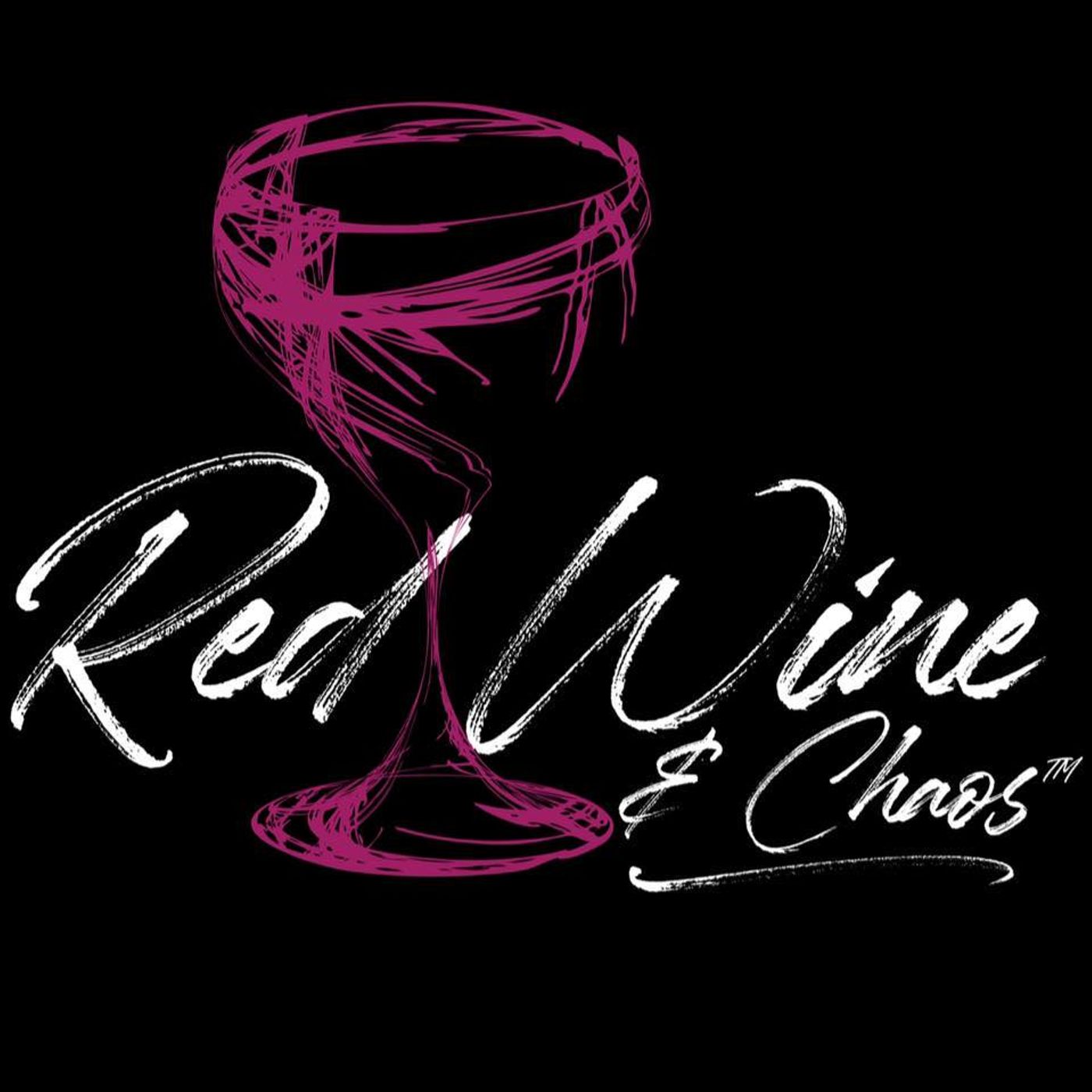 Wine & Travel
2022-05-0551:35
Lar is back behind the mic (computer) and boy are we excited! This week we are catching up from her trip to NOLA - what she loved, what she wished she did more of, will she or won't she go back. Spoiler, we can't wait to go together next time!We also chat a bit about the leaked SCOTUS documents and share our thoughts. We finish the episode up with our exciting plans for the weekend. Stay tuned!Happy Mother's Day to all our favorite mom's out there. Pour yourself a glass of wine and be happy this weekend. You deserve it!
Life gets busy with jobs and kids and housework and schoolwork and sports and podcasts that sometimes you just need a mental break - and that's exactly what this episode is. John joins Ash on this delightfully boring episode. Listen, our minds are mush and we just didn't plan enough ahead to account for Lar being out this week so, this is what you get. Welcome to our real life - it can be a real bitch sometimes!This week's wine is Valpolicella Ripasso Classico Superiore. 3 cheers for the wine, no cheers for the pronunciation. Don't forget to visit us on all social platforms!Got any ideas for an episode? Want to be featured on one? SEND US AN EMAIL - redwineandchaos@gmail.com
It's 420 (well, when we recorded it was 420) and we are sharing some of our favorite memories, snacks, music and more from way back when. From pot circles to boulder heads I'm surprised we remember anything! It's an episode you don't want to miss! Happy smoking!Marijuana is not taboo these days like it was when we were younger. If you're interested in seeing what is out there, visit your local dispensary. Our favorites - in the Kalamazoo area - are Lake Effect (https://lakeeffected.com/) and Doja (https://dojanow.com/). They are knowledgeable and patient and will take your wants and needs into consideration. For more chaos, visit our website! www.redwineandchaos.comDon't forget to follow us on all social channels, including TikTok.
This last week was a mess and we needed something fun and light - that's where Battle of the Broads comes in! John joins us and asks some of the worlds most burning questions; is a hotdog a sandwich? Marvel or DC? Red or White wine? Pirates or Ninja's? We answer all of these and more over a bottle (okay, 2 bottles) of a lovely Pinot Noir. What are you answers to these questions? Tell us on Facebook or Instagram!Need more RW&C in your life? This week we are making a rare appearance on TikTok...check it out!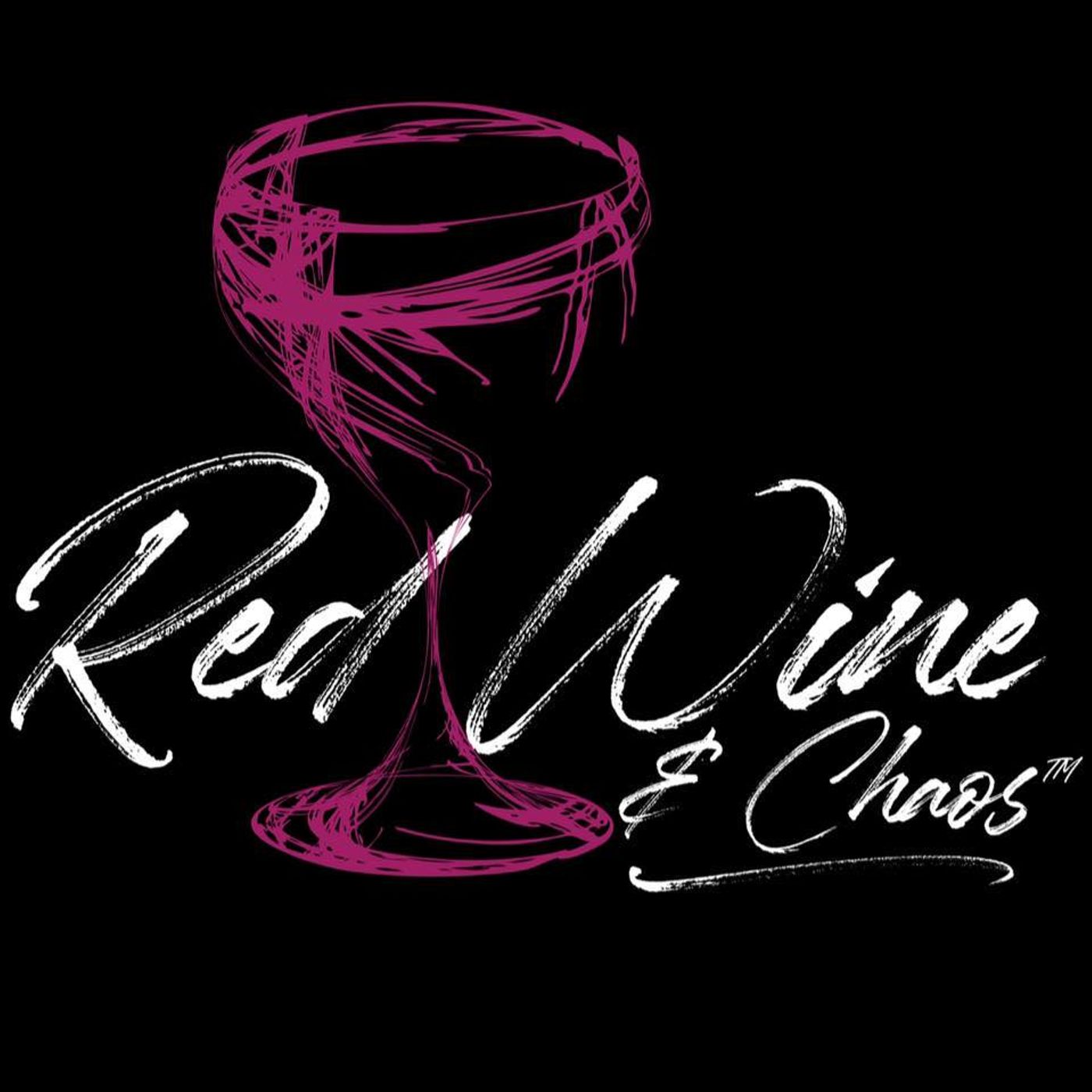 The Karaoke Episode
2022-04-0756:19
***WE DO NOT OWN THE RIGHTS TO THIS MUSIC***This week we take it all the way back to 2000 and re-sing some of the songs that turn 22 in '22. We apologize for the terrible singing but we just can't help ourselves. So grab a glass of wine and join our karaoke session. From Mya to Jay-Z to Red Hot Chili Peppers and Papa Roach, there's something for everyone on this episode. There's laughs, singing, and wine - it doesn't get much better than that. What was your favorite song from 2000? For more RW&C, visit our website! www.redwineandchaos.com
Whatever we damn well please, that's what we do now! It's a little chaotic, it's a little all over the place (thanks tequila) but we can't think of a better way to celebrate International Women's Month! This we we chat about our proudest accomplishments as women, our biggest influences, and what we can do to make the world a better place. Listen to women, employe women, believe women, and uplift women, today and every day after. We promise, you'll be glad you did. Have something you want us to talk about? Let us know! redwineandchaos@gmail.comFor more RW&C, visit our website: www.redwineandchaos.com
Over 20 million people across America struggle with addiction, making it the third largest cause of death, but most don't get the help they need. This week we debunk a few addiction myths, discuss the difference between addiction and dependency, and offer our support for you or anyone you might know that are struggling. Addiction is real and has many side effects. Please, if you know someone who is struggling, reach out and offer your support. That will mean more to them than you will ever know. You are not alone. There are people who love you and want to help as well as a wealth of resources. We've listed a few of our favorites below:TEXT "EUPHORIA" to 741741 for free, 24/7 crisis support in the U.S.Partnership to End Addiction: www.drugfree.orgShatter Proof: www.shatterproof.orgFor other resources, please visit www.euphoriaresources.com
United States