Discover
Rick Zullo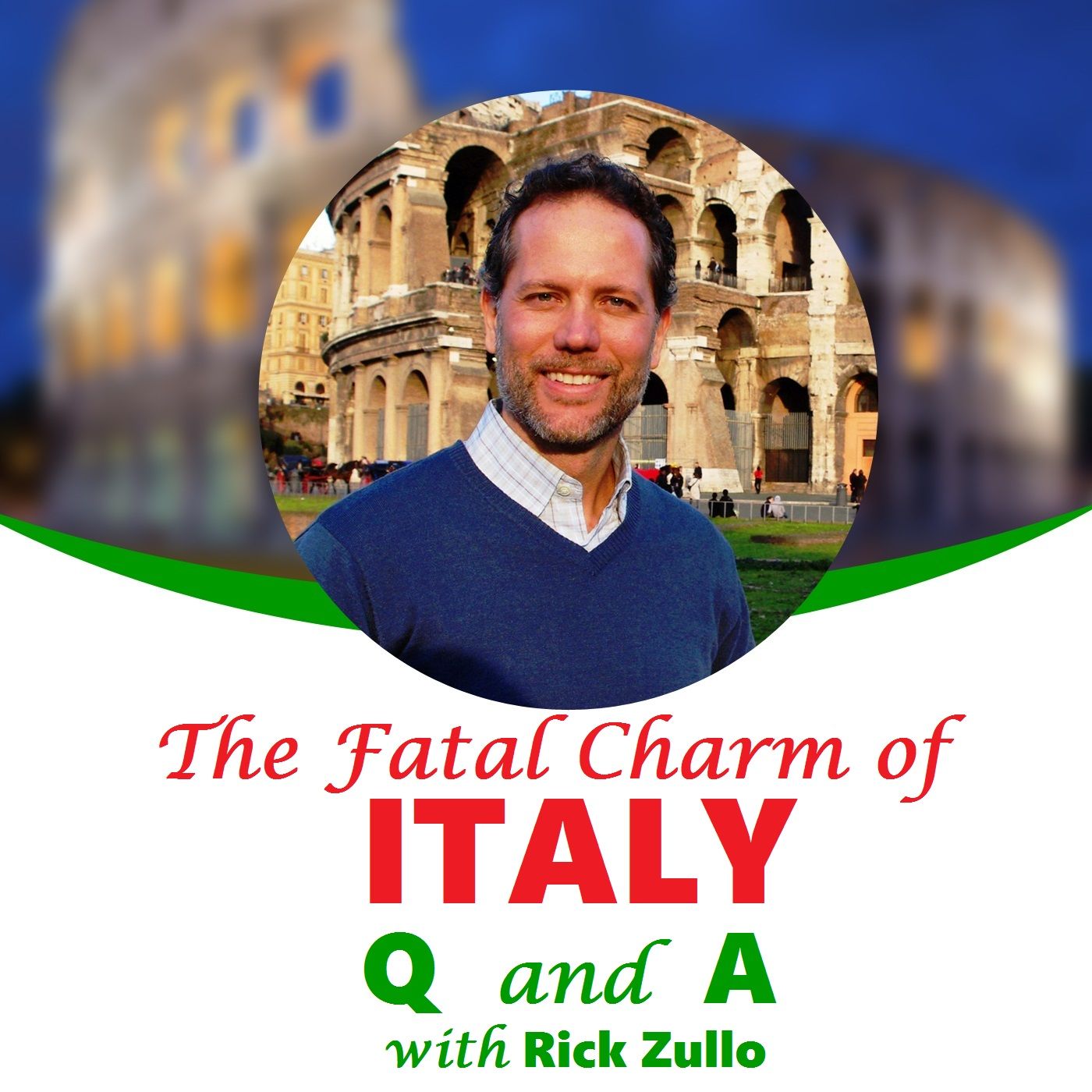 Claim Ownership
My Cheap Italian Home is a house hunting platform for expats dreaming of the beautiful life in Italy. Great deals to be found!
The Italian approach to wellness and beauty is rooted in traditions and generational knowledge. Craftmanship and a commitment to quality. Today I speak about these ideas with Amy Parsons from Mozzafiato.
Fascism and Feminism in Italy under Mussolini can find some scary comparison today. Just in time for International Women's Day.
Eating healthy while traveling in Italy present some odd challenges. Surrounded by all the abundance, how do you make smart choices?
The Fasting Mimicking Diet was conceived by the "Guru of Longevity," Dr. Valter Longo. He is internationally recognized as a leader in the field of aging studies and related diseases. He's come up with a program that "mimics" fasting without causing undue hardship.
The coronavirus crisis in Italy is getting worse, and having an effect on everyone, especially in the tourism industry, even if they're not infected.
Diverse options for traveling to Italy, from large tour groups to independent travel, we discuss the pros and cons of different ways to tour Italy.
Top Sites to See in Rome with Elyssa Bernard on The Fatal Charm of Italy Podcast. Elyssa tells us what to see after we've seen the Vatican and Colosseum.
I am speaking with Damien O'Farrell, a Global Mobility Specialist, focusing on tailor-made solutions for corporate and individual clients who want or need to relocate to Italy. Damien covers all aspects of how to make a new life for yourself in the land of dolce vita... and how to do it the right way.
An Interview with Adina Antonucci, creator of Adina Cucina, a blog dedicated to creating simple Italian recipes that are both healthy and delicious. We talk about the differences regarding food culture in Italy as compared to the United States.
On this episode, I talk with Carol Faenzi about writing about Italian ancestors, and traveling back to Italy to find our roots through the stories handed down across generations. Join us as we discuss her great-grandfather, a stonecutter and opera tenor who traveled to the New World and back in search of a better life for his family.
Rick Zullo discusses some of the most common mistakes made by English speakers when learning Italian. There is also a brief interview with his three year-old daughter, Demetra.
Quando si tratta di iniziare le pratiche relative alla Green Card, é meglio affidarsi ad un avvocato, oppure no?
Here is the demo that we made in class for the Palm Beach Podcaster at the Mandel Public Library in downtown West Palm Beach. Interviews with attendees and a really bad intro by the teacher (that's me).
There are some unique tours of Rome that will help the curious traveler get to know the Eternal City on a deeper level. Today on the show I talk with Beth Rubin from Select Italy Tours about some of the different offerings for an "off the beaten path" experience while visiting Rome and Italy.
Italian genealogy expert Laura Watson from Digging up Roots in the Boot explains the process of researching your family tree, planning a heritage tour, and claiming your Italian citizenship. She also talks about life in Calabria as an American expat.
Many foreigners dream of moving to Italy and restoring a farmhouse in a small village. Paul and Steven have done exactly that in the town of Terlizzi, Puglia, and they share their experience with me on this episode of my podcast.
Saskia Balmaekers from Ciao Tutti discusses for of the Eastern Sicily Highlights during a recent trip to the Aeolian Islands with Rick Zullo and 8 other international travel bloggers.
My guest Gillian McGuire answers questions about some of the coastal Italy hotspots for your next vacation. From beaches, to islands, to fishing villages, she knows the best places enjoy La Dolce Vita with a sea view.
The group Il Circolo in Palm Beach County, Florida does a great deal towards promoting Italian culture in America. Today's episode has four short interviews with influential leaders within thier group, including the Consulate General of Italy in Miami.
United States