Discover
Trapper and the Gang!
Claim Ownership
Author: Brian Richardson
Subscribed: 3
Played: 20
© Copyright Brian Richardson
Description
This is a podcast by a local business-supporting local business! We are Nittany Valley Varmints LLC. We are a wildlife control company in State College PA. We wanted to get to know some of our local businesses in the area, so we threw the microphones in the truck and set out to do some interviews!. Get to know some of the AMAZING businesses that are right here in your back yard!
If you have a business or know someone who does, get ahold of us and lets have a chat!
trappergang21@gmail.com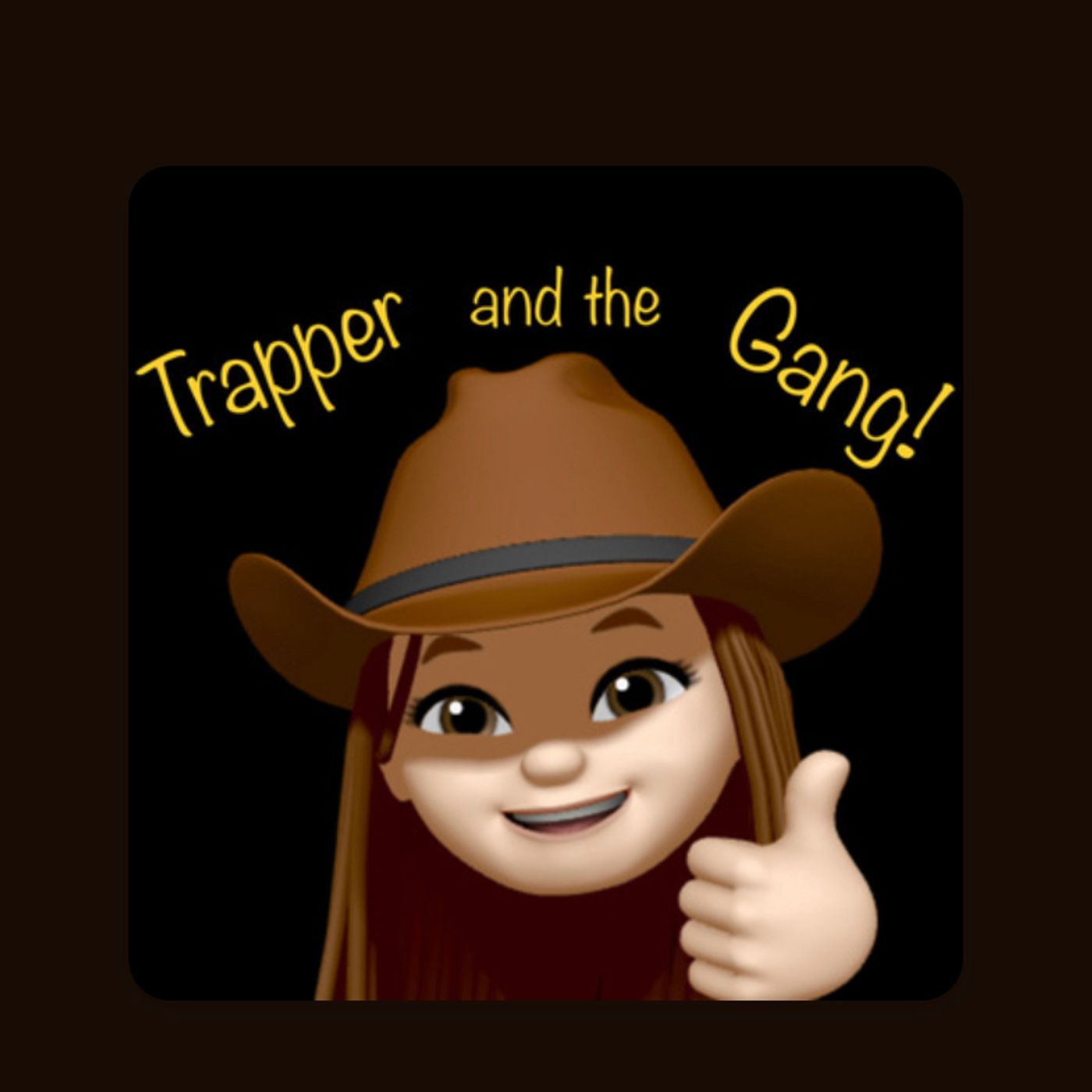 Today we talked with Kara and Holly from SignGypsies Happy Valley! If you don't know this company…now is the time to change that! They sneak in like "ninjas" and put up decorations in your yard, living room, around your car, WHEREVER you can imagine for ANY occasion you are having!We had them set up a sign for Trapper's birthday this year and I was blown away when I saw all they had set up! I was also amazed they did it without alerting our Mascot Muggsy! He barks at everything! It was also cool to learn they can do things indoors, like at your wedding, Christmas Party, New born baby, or even to surprise a first time home buyer when they unlock their door for the first time!The possibilities are absolutely endless and you can hear in this podcast that they are willing and able to go above and beyond to make your special day EPIC! They can even set up a "photo booth!"I could go on & on…. but listen for yourselves and you'll fall in love with these two and this business…it's such a great idea and I for one am thrilled to have them here in Happy Valley. Check out their website www.signgypsieshappyvalley.comAnd follow them on Facebook/Instagram at SignGypsies Happy Valley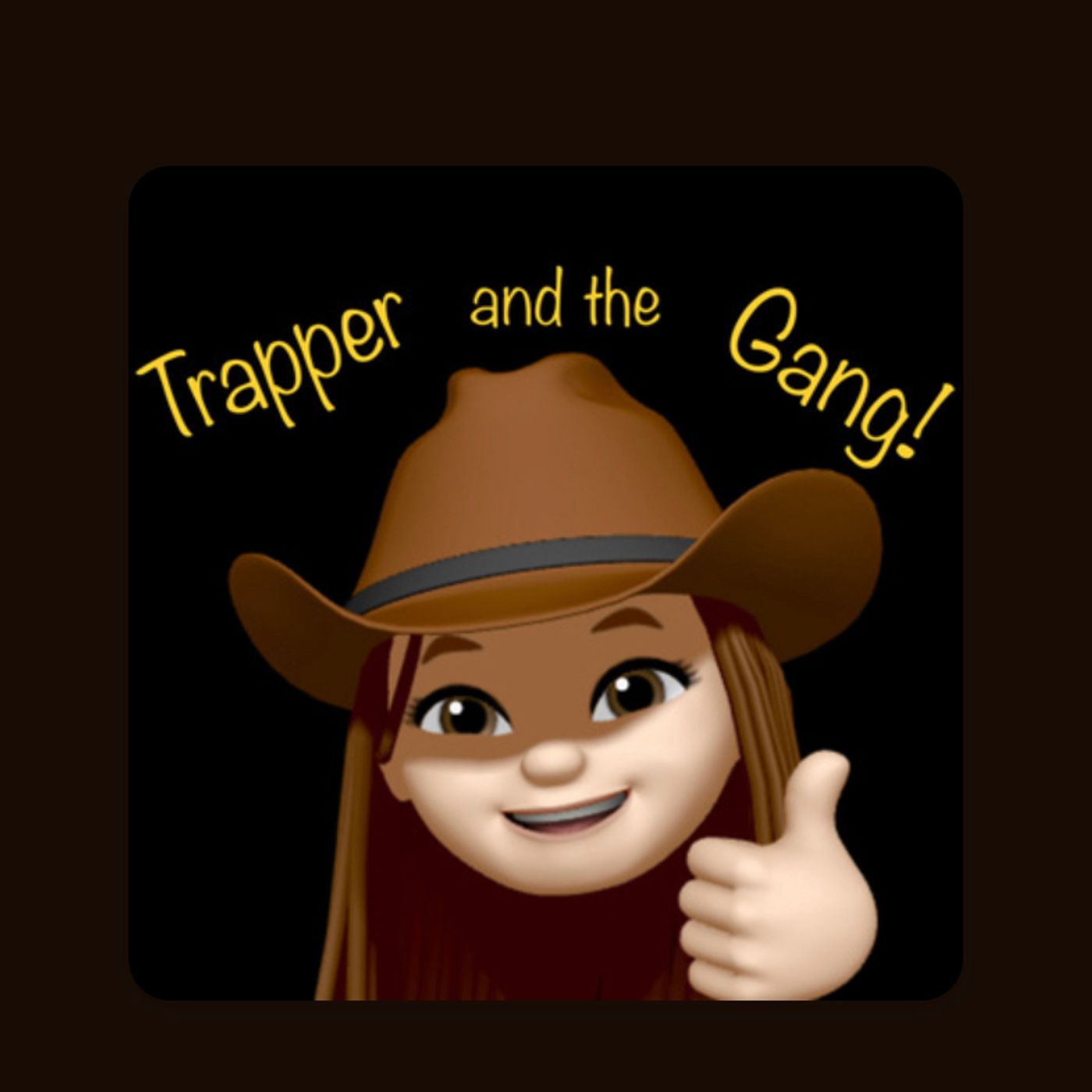 Today we talked with Marc from Customer Follow Up, Inc. I was introduced to Marc a few years ago when I was invited to speak at www.tips-club.org. TIPS is one of the oldest Networking Clubs in State College, so if you're in search of NUMEROUS local businesses from a wide array of areas, definitely start with this website! Marc's business was started by himself and his lovely wife Tracy in 1997. CFU helps businesses provide the level of service that impels their customers to give them more work and refer others. It was very insightful to listen to his views ranging from "why you start a business" to "how to make the business grow." And ALWAYS having the mentality of "Customer First."We also discuss a charity bike ride that he and his daughter Ali started. It's called BIKING FOR FIRST RESPONDERS MENTAL HEALTH. Marc will set out from Pittsburgh at the end of this Month annually and ride 150 Miles to Maryland, in 1 day on the Great Allegheny Passage. To learn more about this or to make a donation to this amazing cause visit https://www.gofundme.com/f/biking-for-first-responders-mental-health.Also check out Ali's website http://Onthejobandoff.com She's written books on this, there's a blog, a podcast and multiple other resources all geared towards the Mental Health of the Brave Men and Women that put their lives on the line daily! She also travels the Country speaking to First Responder groups, so if you or someone you know is a First Responder, this is definitely worth checking out.Hearing Marc's story of this ride is amazing and he hopes to make it grow annually, and possibly get more participants.On a personal note for myself: Marc and I met on a chance encounter here in Happy Valley, he is the absolute definition of the kind of folks you hope to meet in your lifetime. Then I've had the pleasure of meeting his Lovely wife Tracy and it made it even better! These two have been so nice to me and The Trapper in just the few conversations we've had when I'm in his neighborhood and stop by. Today was wonderful to get to chat a bit longer and to be able to share this conversation. And if I could ramble one more thing of praise to this wonderful family….if you've ever seen that big Star that is lit up high in the trees for the entire Valley to see…Marc hung that in a tree in his front yard! So check out his business, check out his daughters website, and click on the link to support this AMAZING fundraiser.I hope you enjoy this chat as much as I did having it, such a pleasure.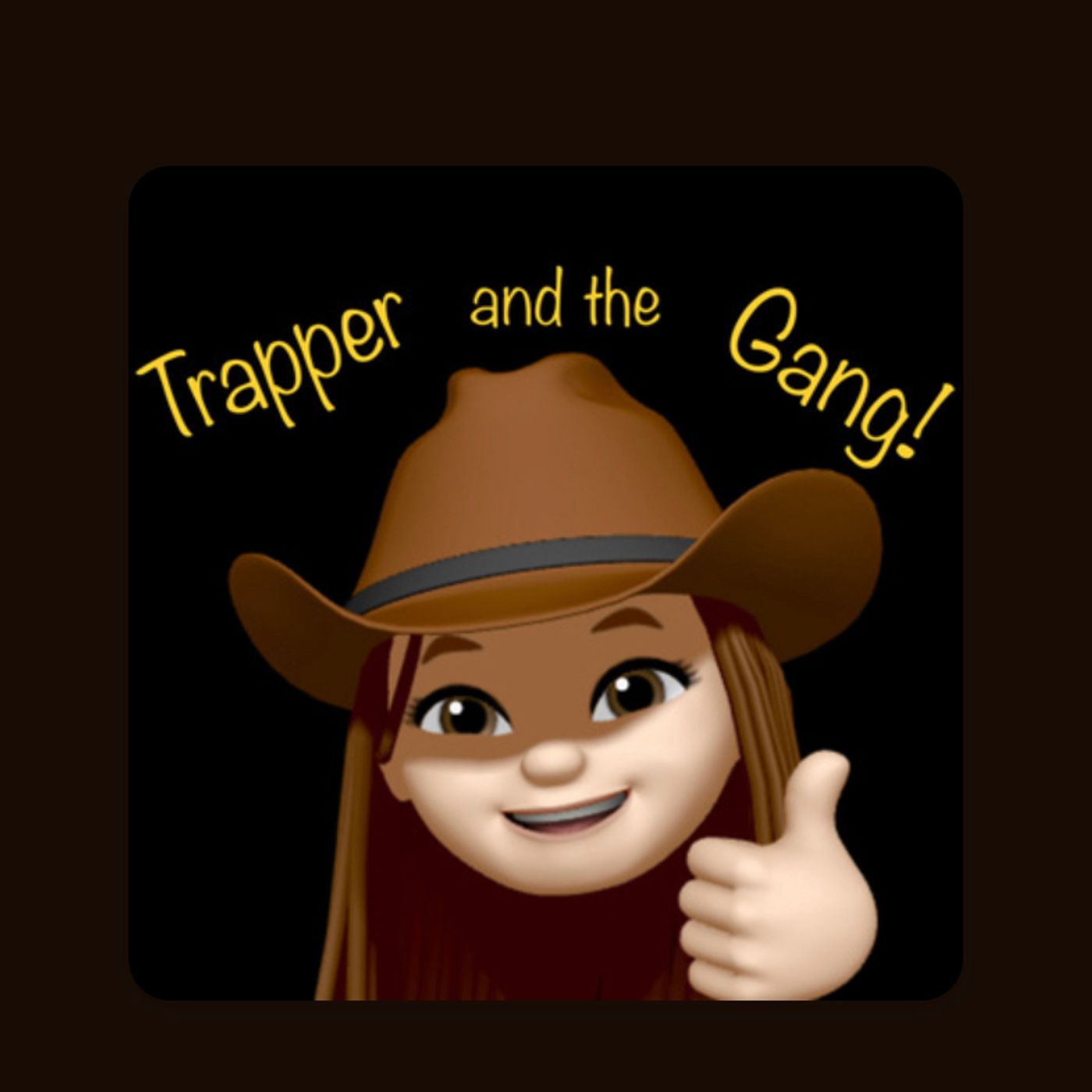 Today we talked with Nhi, from Nhi Thai Photography! And we also had a special guest…her son Khai, from the podcast KHAI'S KID CORNER! If you have children or are an elementary school teacher, you should definitely check out their podcast. They are about 7-10 minutes long where they discuss a different animal each episode! It's very cool, Trapper loves it! As far as Nhi's photography, definitely check out her beautiful website at www.nhithaiphotography.com as well as follow her on Facebook/Instagram at Nhi Thai Photography.You can see examples of her amazing skills and some of the wonderful locations that she can introduce you to for your next photo session. She handles everything from weddings, families, engagements, baby photos and of course your new Graduate! She also has a wonderfully written blog on her website that she writes about some of her sessions and it's clear to see that she really cares about her work and forming a relationship with her clients. It was an absolute joy to meet this wonderful family, enjoy!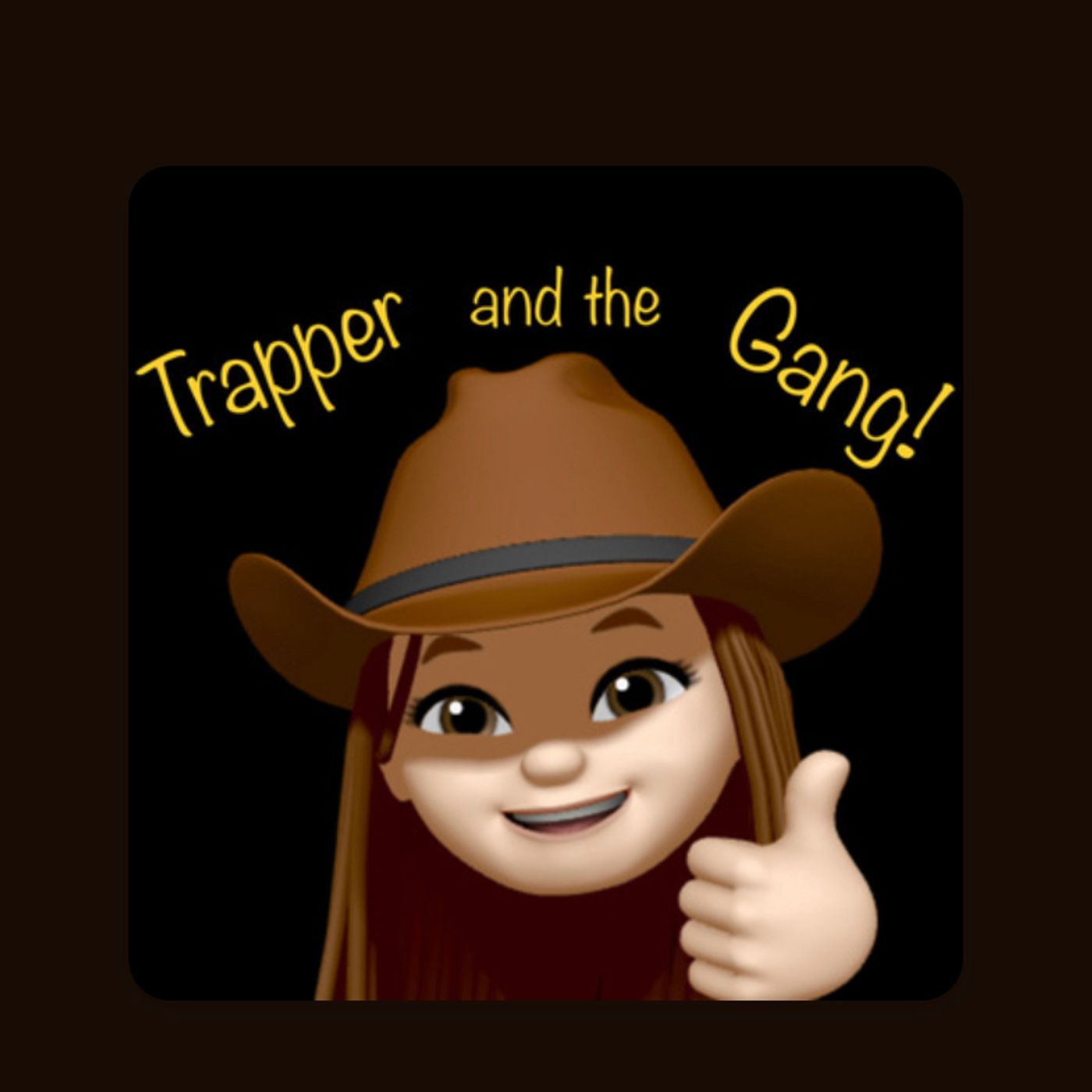 Today we talked Mieke, the owner/operator of Pelvic Shanti. It was such a wonderful conversation because we were linked up through a mutual friend, so we had lots to talk about and it was absolutely wonderful learning! She runs her own Physical Therapy Business right here in State College.What I did find so endearing about Mieke is that she bases her entire business plan around forming "relationships" and not just clients! A majority of her clients are recent or expecting Mothers, however she can help with all your physical therapy needs.I believe she is "ahead of her time" with how she handles the insurance in the industry. She works with you, the patient and provides the best care that you require and need without being at "the mercy" of what your insurance will cover. She provides care for people who need it, not just for those "approved" for it.It was also beautiful to learn about her family, how much she loves the outdoors, and why they love Centre County so much. She is an absolute asset to the area and will definitely be getting calls from me to help me "keep mobile" and chasing Varmints!Check out the website www.pelvicshanti.comContact her with any questions at 814-808-7232 or pelvicshanti@gmail.comAnd follow on Facebook/Instagram by searching PELVIC SHANTIAnd as always: "Pizza-French Fries-Pizza French Fries! (Listen to the episode, it'll make sense)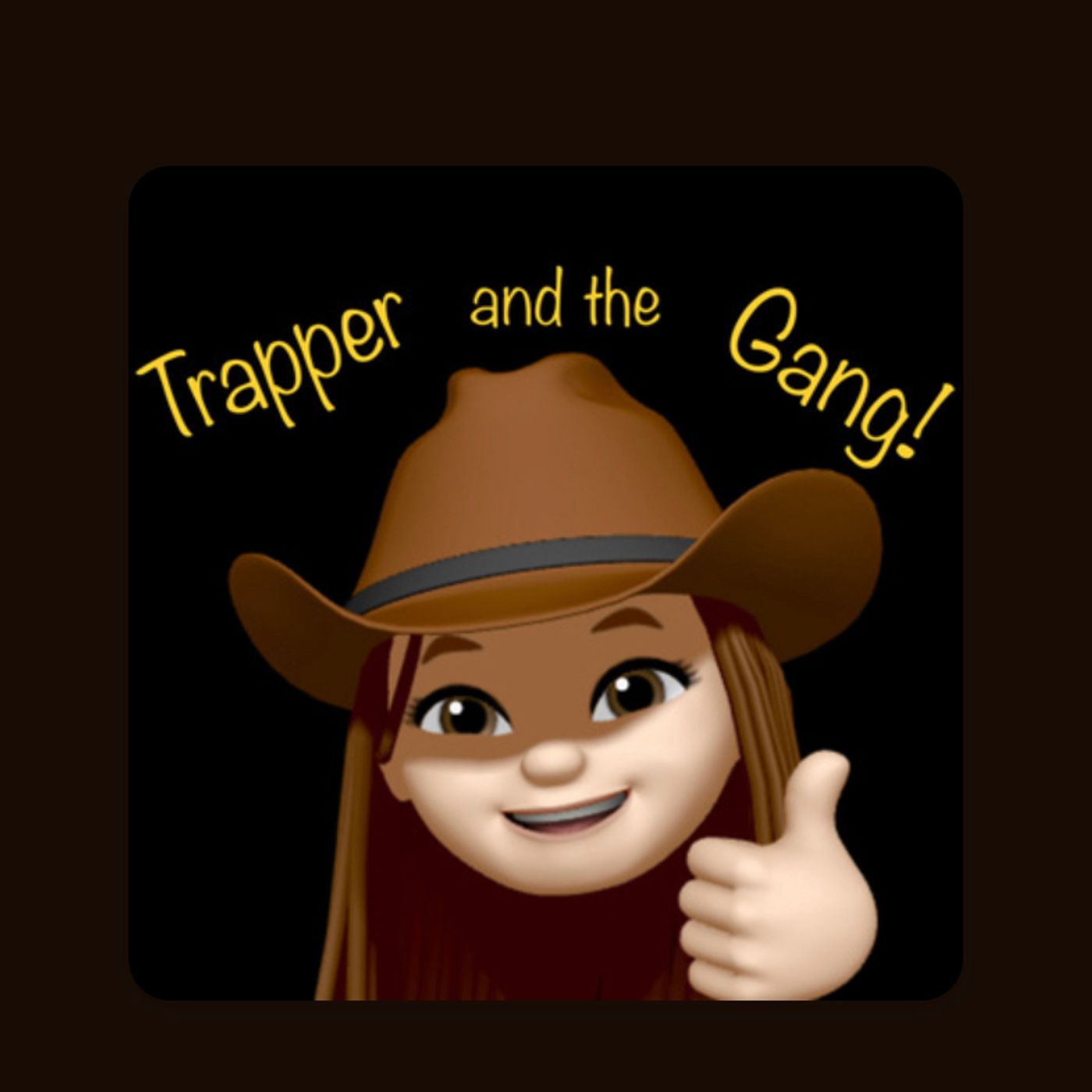 If you're looking for 1 podcast that has an awesome "feel good" story we all need right now...this is the one! Today we talked with Nancy and Susan from Roar for More, which is a branch of Susquehanna Service Dogs. They are a Nonprofit Organization that trains dogs to help pair with Partners who have Autism, PTSD, Hearing Loss, Heart Complications and the list goes on! Just talking to these two you can hear the passion they have for these animals, their raisers, their partners, and the "family" relationships that they form because of it.If you have Disney+ you can see the amazing things and heartwarming story of Lorelei and her dog Mandu who are ACTUAL SUPERHEROE'S! Absolutely beautiful!I could go on and on in this description of how wonderful this organization is, just listen to the episode, and check out their website at www.khs.org and look under the "assistance dogs" tab where you can learn more and even get a feed of "The Puppy Cam!" You can also find them on Facebook and Instagram at Roar For More as well as searching just "SSD" and NUMEROUS dogs have their own page! Who doesn't like pictures and updates of amazing and adorable dogs? You can also get more info and find out where to make additional donations, monetary, dog supplies or even donate that old puppy crate your dog has outgrown by emailing ssdroarformore@psu.eduSuch a wonderful chat, and an honor just to sit at the same table with these beautiful folks! Enjoy! (And have some tissues for tears of joy as you listen)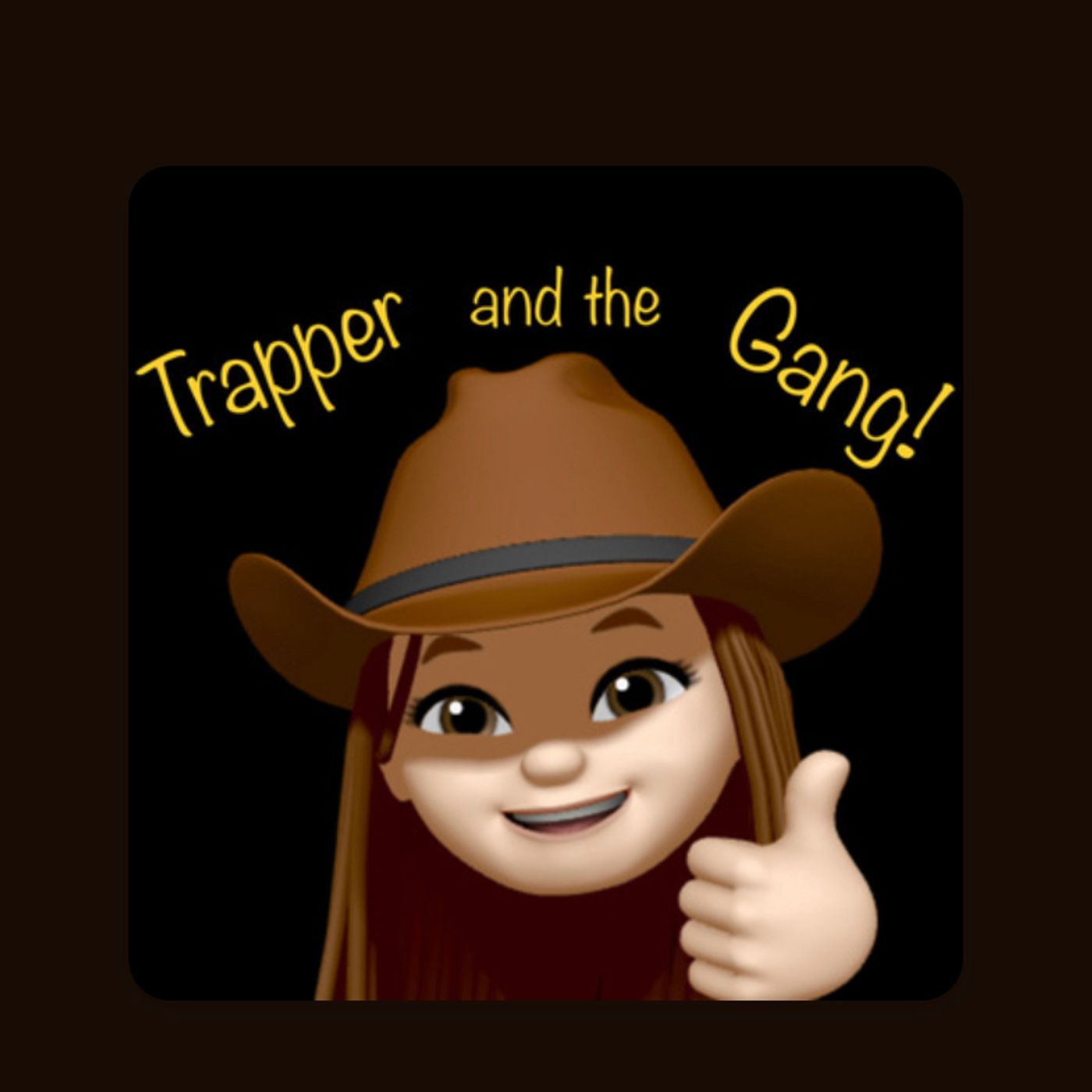 Today we sat down with Dr Cymbor and Marketing Manager Rachel from Nittany Eye Associates. They have been a staple for eye care here in the Center Region for a Quarter Century! It's easy to tell in this conversation that, without a doubt, have a "patient first" mentality. You'll also learn that they are FAR more than just eye exams with specialties ranging from Dry Eye Treatment, Glaucoma treatment, Vision Therapy and of course Laser Eye Surgery. They helped me with some of my silly "lasik surgery" fears, and Dr Cymbor promised not to cut my nose off with the laser if I flinch. Whew! They also offer free consultations for Laser Surgery to see if you're a good candidate! We discuss that as well as the multiple insurance options and payment plans they offer!All jokes aside, they've also started The Fred H Carlin Community Vision Foundation was formed to provide quality vision services to underserved populations within the Central PA region through collaboration with local optometrist and volunteer organizations. In addition, the Fred H Carlin Community Vision Foundation will provide education on prominent vision conditions and community outreach to connect individuals with vision services withing their community. Lastly, this foundation will support and participate in industry leading optometric research initiatives. The foundation is named after one of our founding doctors, Dr. Fred Carlin, for his dedication to the community and he serves as one of the leading members.Nittany Eye Associates has 5 locations in the area, so they are easy to find. Check out their website at www.nittanyeye.com Also check them out on Facebook/Instagram at Nittany Eye Associates Such a wonderful and funny conversation, and it was an absolute pleasure! Enjoy!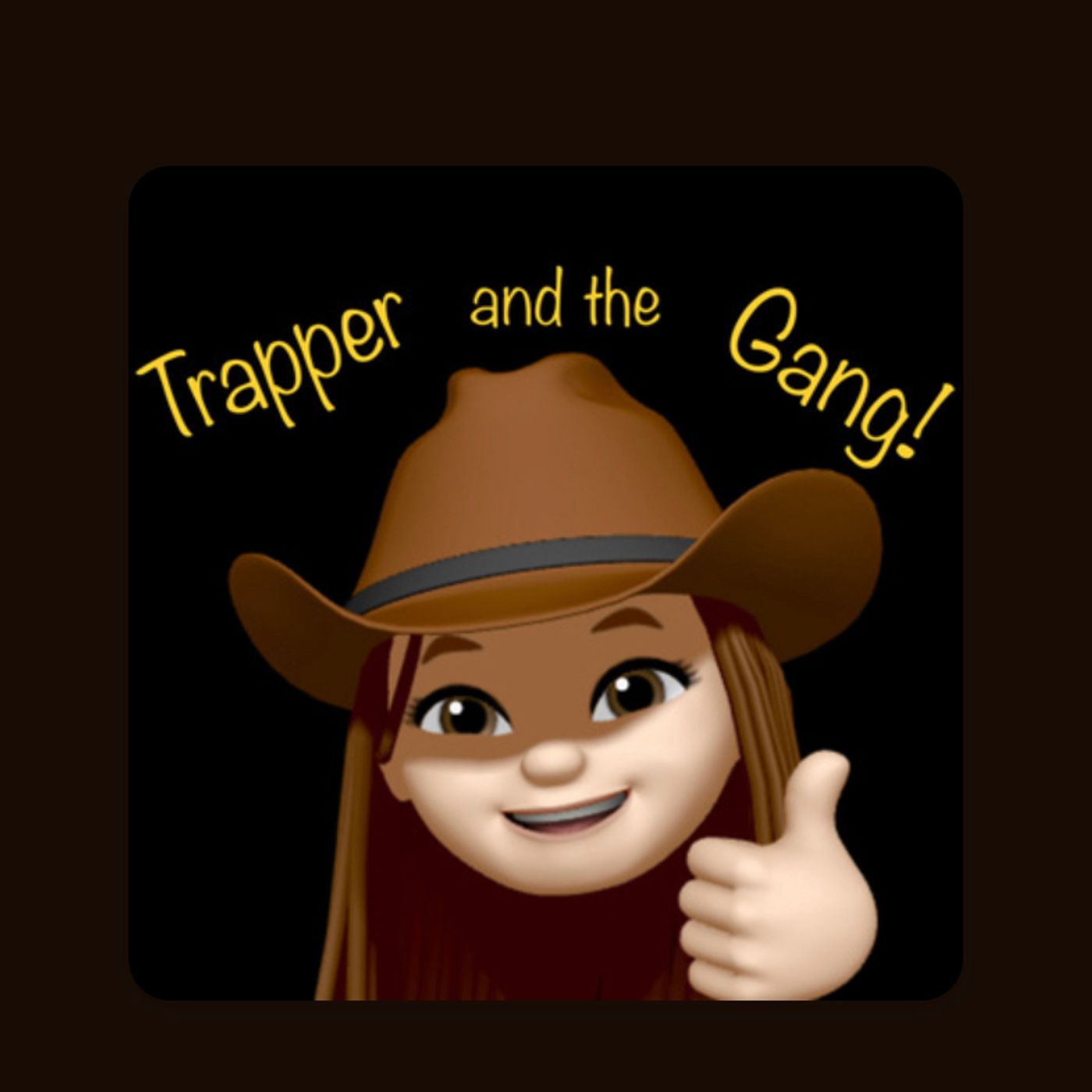 Today we talked with Allison and Rachel who are decorators at Dolce Vita Desserts here in State College. They make just about anything you can dream up from wedding cakes to "pie calzones!" (Which is the goofus name I came up with, they call them "hand pies") Along side their special order stuff, they have an absolutely huge location that you can swing in and grab a pre-made treat and a coffee or tea to go! They are located at 2490 Commercial Blvd with plenty of parking to sneak in quick for the dessert you "forgot" to order for that special occasion.Their website of www.dvdesserts.com is EXTREMELY user friendly for designing and ordering cakes or pastries with photos and NUMEROUS packages they offer to prepare for your next event! It's very impressive and they have more options and deals coming all the time. These two were so much fun to chat with and when you check out the website you'll see how talented they are. You should also give them a "follow" on Instagram and Facebook at DOLCE VITA DESSERTSPhone: 814-954-4960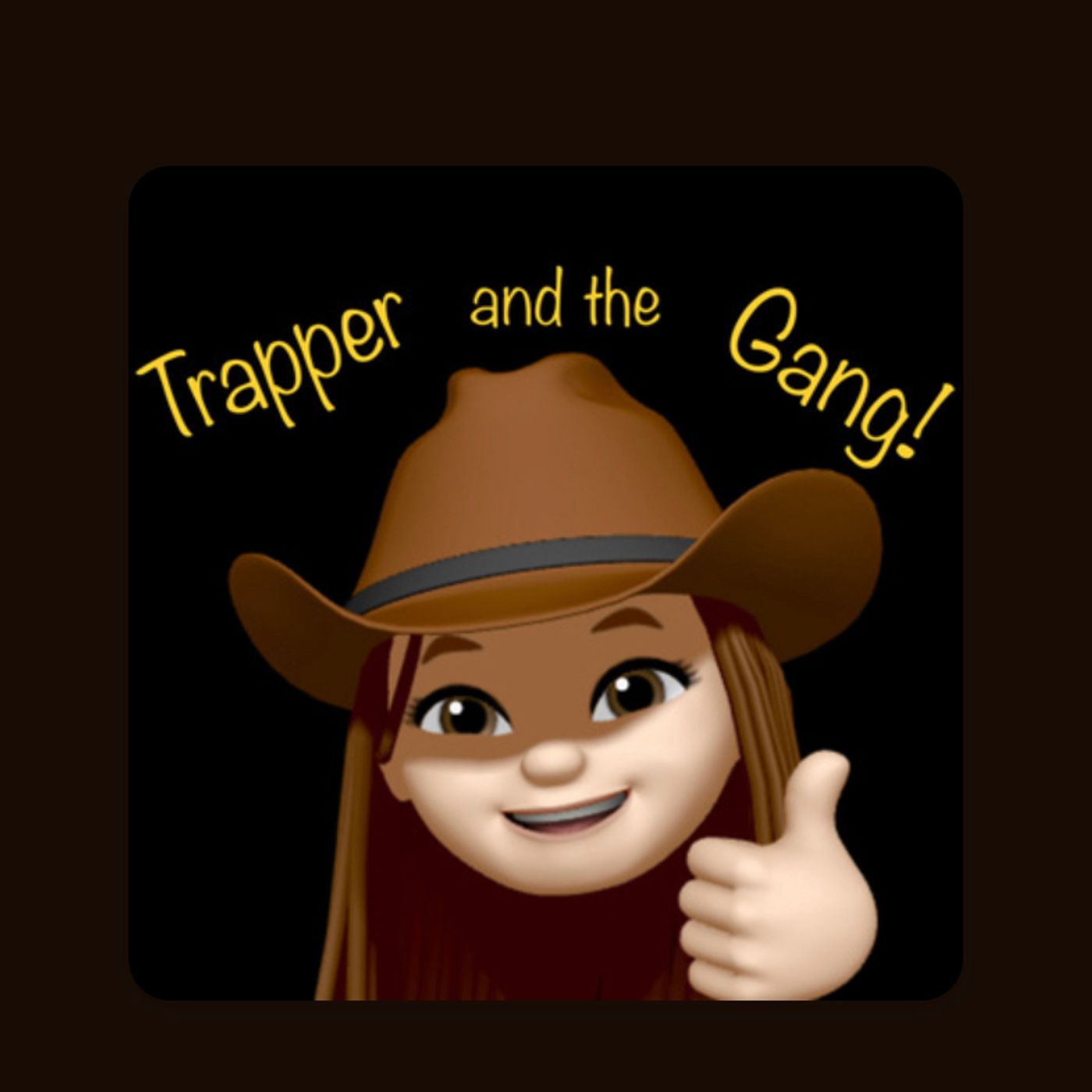 Today we spoke with Tammy of Tammy Miller Auctions. I could have talked to her for hours because she's such a wonderful person and so easy to chat with! Auctioneering is such an underrated skill and incredible asset, and you can tell by this conversation she excels at it! It's awesome to hear some of her stories and learn how EXTREMELY beneficial her skill set can be if you're selling a home, open land, having a fundraiser, or multiple applications! Honestly, her creativity of what her company can do for you or your organization is ASTOUNDING! This is definitely worth a listen and she is definitely worth a social media follow for her wonderful personality and creativity. My mind is already brainstorming!She got her Real Estate License and is an Official Appraiser to become an even more qualified Auctioneer! Sadly, you're "beanie-baby" collection isn't worth much, but knowing Tammy is! Such a great conversation, Enjoy!Phone: 814-360-4031www.tammymillerauctions.com
Today we talked with Heather, the owner operator of The Bake Shoppe of Devonshire. Since it was a gorgeous day we recorded in our backyard, and she brought one of her lovely daughters who jumped on to help with The Trappers questions which was awesome! Heather makes personalized and extremely BEAUTIFULLY decorated sugar cookies for any special event you can dream up! She has a PA certified kitchen and with her skills can decorate just about anything! She's even made us Raccoon cookies! Which were obviously my favorite!She's also made us numerous other wonderful designs for parties and events that we've had, so I can tell you from experience, she NEVER disappoints! It's such a cool niche and wonderful asset right here in our backyard, and she's an absolute sweetheart as well! (Especially to put up with my silly antics) Check her out for your next event! Facebook/Instagram: The Bake Shoppe of Devonshire 814-777-0189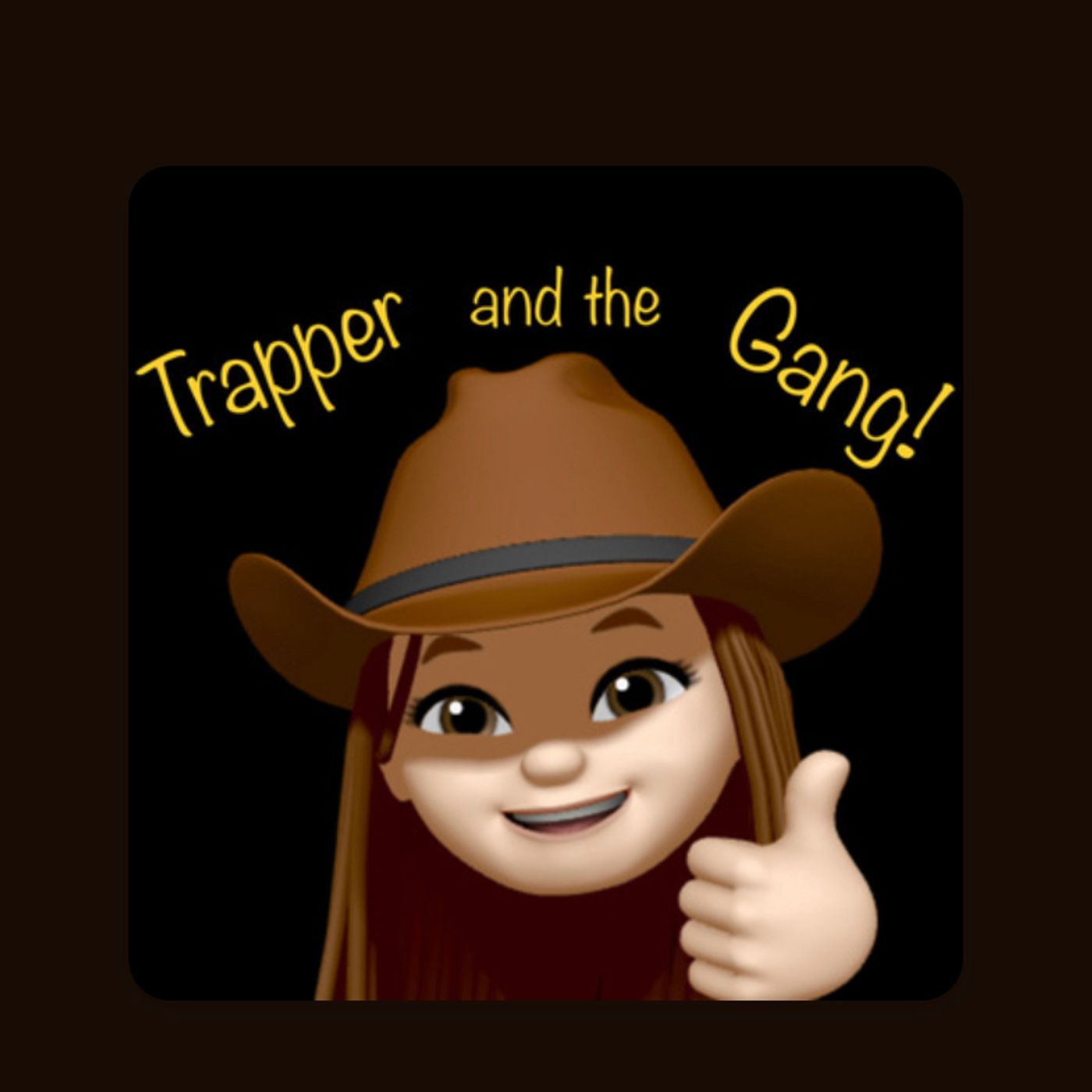 Today we talked with John and Lisa from Moody Culture Kombucha! If you want to listen to the definition of "down to Earth, hearts of gold, awesome people...this is is your podcast! John has his own Estate Planning Law Firm, and Lisa is a State High Teacher and an absolute AMAZING artist. If that wasn't enough, they make Moody Culture Kombucha using state of the art brewing equipment that most breweries would drool over! Their passion for kombucha, art, adventures and life in general is absolutely contagious! Their social media pages are definitely worth a follow, and their kombucha is without question, worth a try. And they told me that beer is healthy! (I'm obviously paraphrasing, but I'm gonna run with it)It was an absolutely lovely conversation and definitely worth a listen. Check out all their social media and websites and Enjoy!www.estatedesignlaw.comFacebook: Moody Culture Kombucha Instagram: @moodyculturekombucha @rawunfilteredart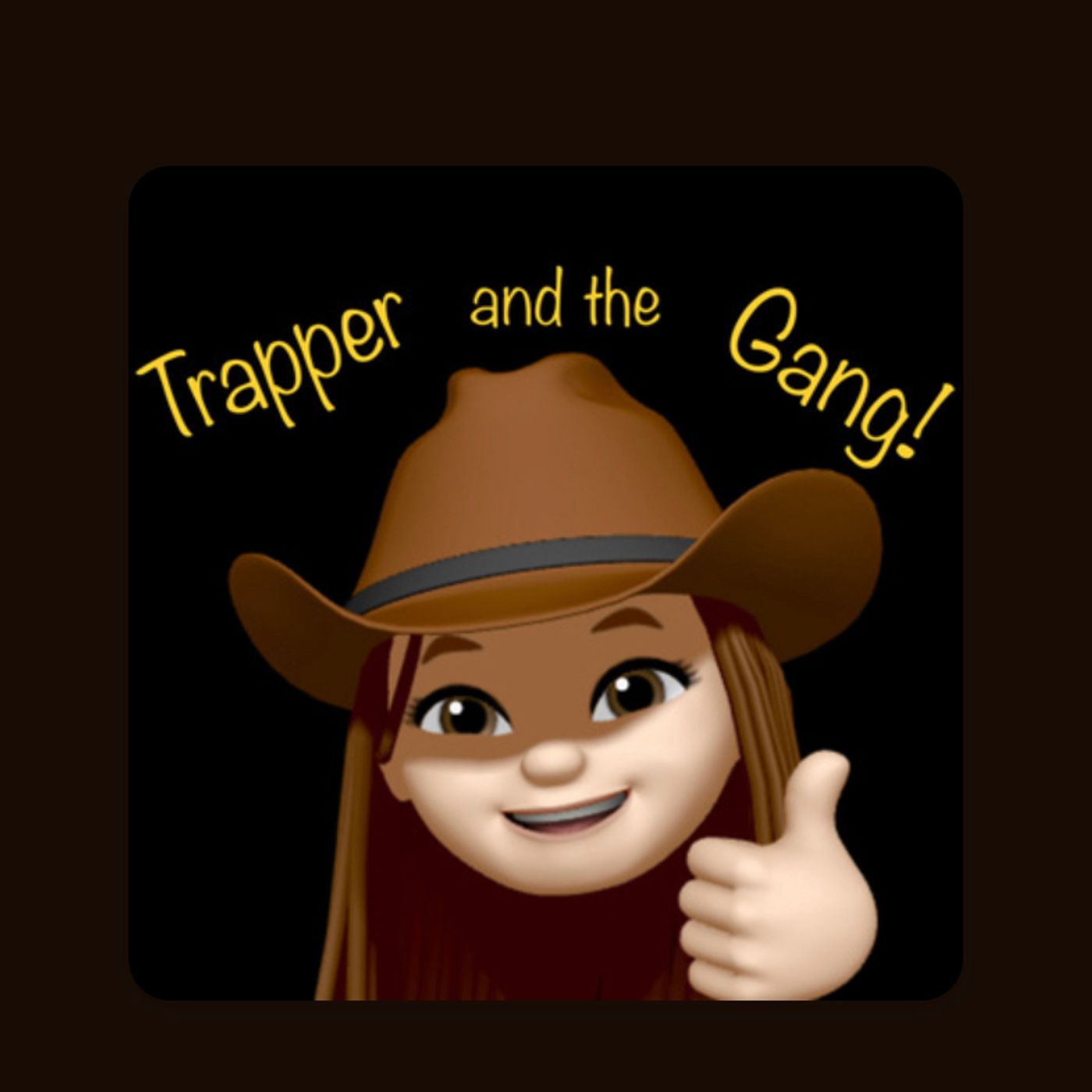 Today we sat down with Jane Adams from Kissinger, Bigatel & Brower Realtors. Jane has been in the real estate "game" here in State College for almost 10 years! Everyone hopes to buy or sell a house at some point in their lives and sometimes, "where to start" is the hardest question. Without going too far down "the rabbit hole," it was nice to hear questions like that explained as well as others. You'll also hear Jane's awesome dogs come in and out of the room and we talk about her amazing family and how she handles the work/life balance! Jane is the definition of a working Mom who is " kicking butt and taking names" with her Real Estate business and her family, a true inspiration! If you're looking for someone who will go the extra mile for one of the biggest investments you'll ever make in your life...contact Jane! We've crossed paths work-wise a few times, but this was the first we really got to chat, and it was an absolute treat! Find her on social media or:www.1kbb.comwww.janeadams.1kbb.comPhone: 814-312-0818Office: 814-234-4000
Today we talked with Michele and David, the owners of The Old Farmhouse Eatery & Brewery. They are located at 226 Nittany Valley Drive in Bellefonte PA right at the "Y" of Zion Road. They totally remodeled this old farmhouse and made it an absolutely gorgeous gathering spot. They have a wide variety of American Fare, Wing Night specials, Friday Fish Fry and the list goes on! My personal favorites are the amazing beers they offer, currently 12 different tap handles and they also sell growlers and cans to go! This local couple has created such a friendly, local atmosphere, their entire Full Bar is all local spirits and local wines as well!If you're looking for a local restaurant, family friendly, outdoor seating, live music and wonderful atmosphere for a nice LOCAL beverage and some great food, this is your place. http://oldfarmhouseeatery.com 814-933-0731Facebook/Instagram: Old Farmhouse Eatery and Brewery
Today we talked with Sarah from Out Of The Cold: Centre County! They are a community supported non-profit organization that helps our local community with people experiencing homelessness and hard times. They provide food, shelter, and numerous support services to their guests during their transition to permanent housing and employment. I'm thankful we were practicing social distancing during this interview so Sarah couldn't see me getting a little "misty eyed." Her passion for what she does is expressed all over her face and it spreads to her staff and volunteers as well. It's truly beautiful! There are COUNTLESS ways to donate and help them out, be it volunteering, baking goods, knitting hats, monetary donations, or my favorite: a camp-out fundraiser, which we discuss. Head to their website www.ootc3.org call 814-852-8864, and follow them on social media to find out how you can help. Enjoy, and spread the love!
Today we talked with Dr. Molly Love! What an honor for her to take time out of her schedule to chat with me. She is one of the Chiropractic Doctors at Nittany Valley Chiropractic and Wellness Center right here in State College. I will be completely honest, I have NEVER talked to a Doctor of any concentration that made me feel so EXTREMELY comfortable with their procedures and practices! As you will hear in the interview, she talks "to me" not "at me" and really makes you feel comfortable. They pride their business on "full body, well being" not just a "quick fix and best of luck" attitude. Dr. Molly really knows her stuff as you will hear and has an amazing "patient first" mentality which really comes across. They have multiple options to find the best treatment for whatever your situation from head to toe, and as you'll hear... they have the care and big hearts to do so.I've been scared of ALL Doctors my whole life, but Dr. Molly and her staff really made it an amazing experience!
Today we talked with Elizabeth, she's the owner of Custom Stuff here in State College! If you need ANYTHING promotion wise for your business or family reunion T-shirts or anything you can dream up, she's who you need to talk to! Contact her at 814-234-7833 and check out the website at www.customstuff.netOn top of that Elizabeth founded the Empowered Women's Experience! This is an awesome group by women, for women to celebrate those who live life to the fullest fearlessly! "It's about the journey, not the destination." She's having an event on April 23, 2021 which we discuss, but if you're just finding this podcast after that date, they have multiple events each year, so head to their website at http://ewesc.com/ and check it out. Both of these can be found on Facebook as well! Elizabeth was an absolute pleasure to chat with and literally "beams" positive energy! Such a wonderful person! And she insisted The Trapper join us! So she's there too!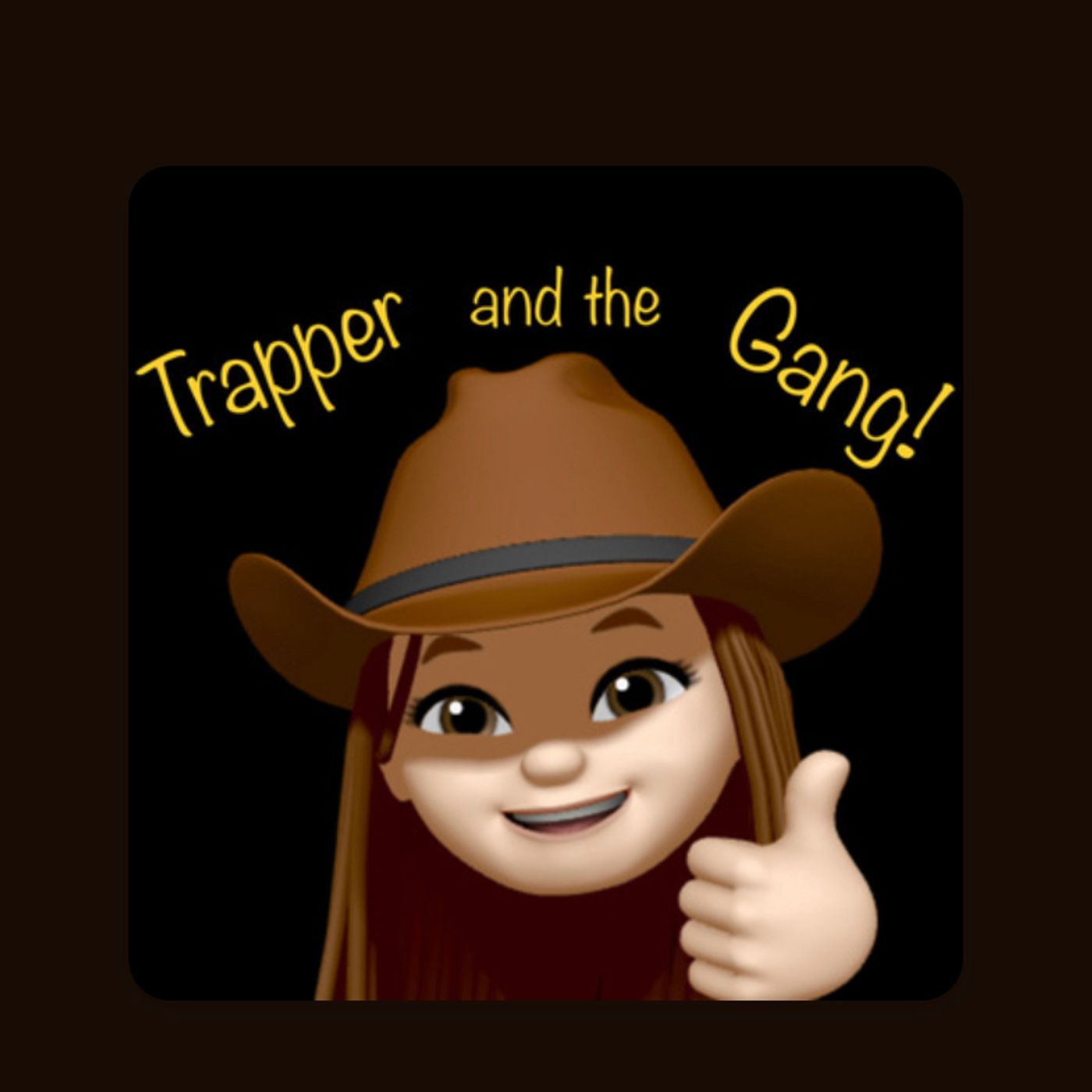 Today we talked with Melissa the owner/operator of The Cakery in Bellefonte! She is located right on the river behind the new Bonfatto's Restaurant. She makes handmade cakes, cupcakes, sugar cookies and anything you can dream up! The best part is she has cakes and mini cakes "ready to go" at anytime! So if you wanna be the "star guest" of your next event or you just love cake like we do, stop in and grab one at a moment's notice! Take your yourself for a lovely walk on the river, grab a bite to eat at Bonfatto's, have a scone after dinner that The Cakery makes for the restaurant, and then stop in grab a desert to go, a coffee or a cupcake at the cute little Cakery before you head out!www.thecakerycakes.comFacebook: The CakeryInstagram: thecakerycakes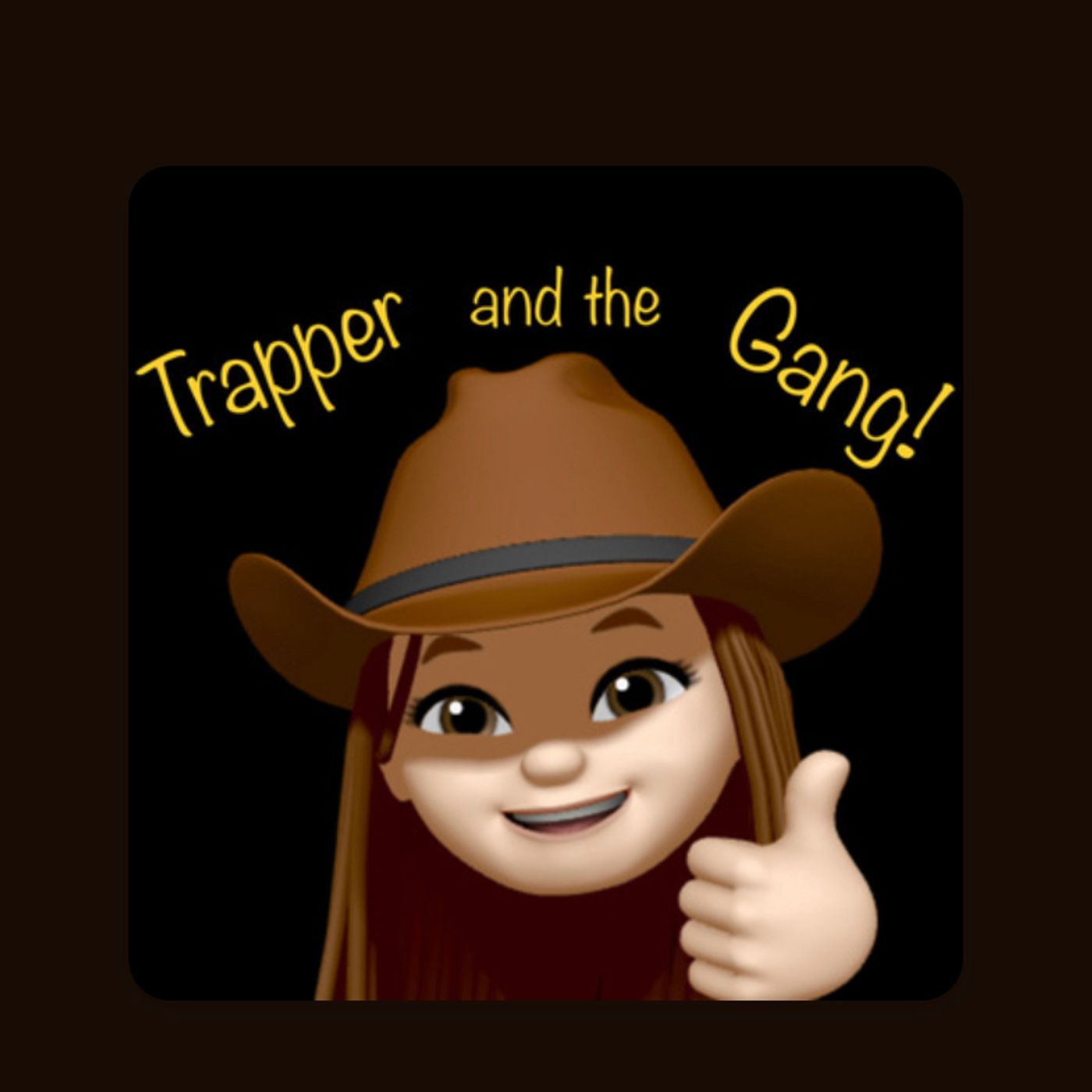 Everybody loves the Ice Cream Man! Today we talked with Eric, the owner of Classic Cones! He drives his vintage ice cream truck all over the area so listen for his patented jingle. Follow them on Facebook at Classic Cones and you can link to his Tracker and know EXACTLY where the truck is! We also talk about his DJ business Nittany Entertainment. So book him for music at your next event also book the ice cream truck he does private parties with that as well!Check out all his links and like and subscribe!
Today we talked with Rob and Shannon the owner/operators of The Brew Coffee and Tap located at 25 West 10th Street in Tyrone PA this awesome couple prides their establishment on pairing with as many local PA vendors as possible! The have local coffee, local sandwiches, local snacks and rotating beer handles from all over the State! Such a great place, great folks and an AWESOME atmosphere for your coffee and breakfast in the morning and your guilty pleasure of choice later in the day! Like and follow them on Facebook at The Brew Coffee and Tap, on Instagram at The Brew Coffee and Tap LLC and check out their website www.thebrewcoffeeandtap.comCheck them out!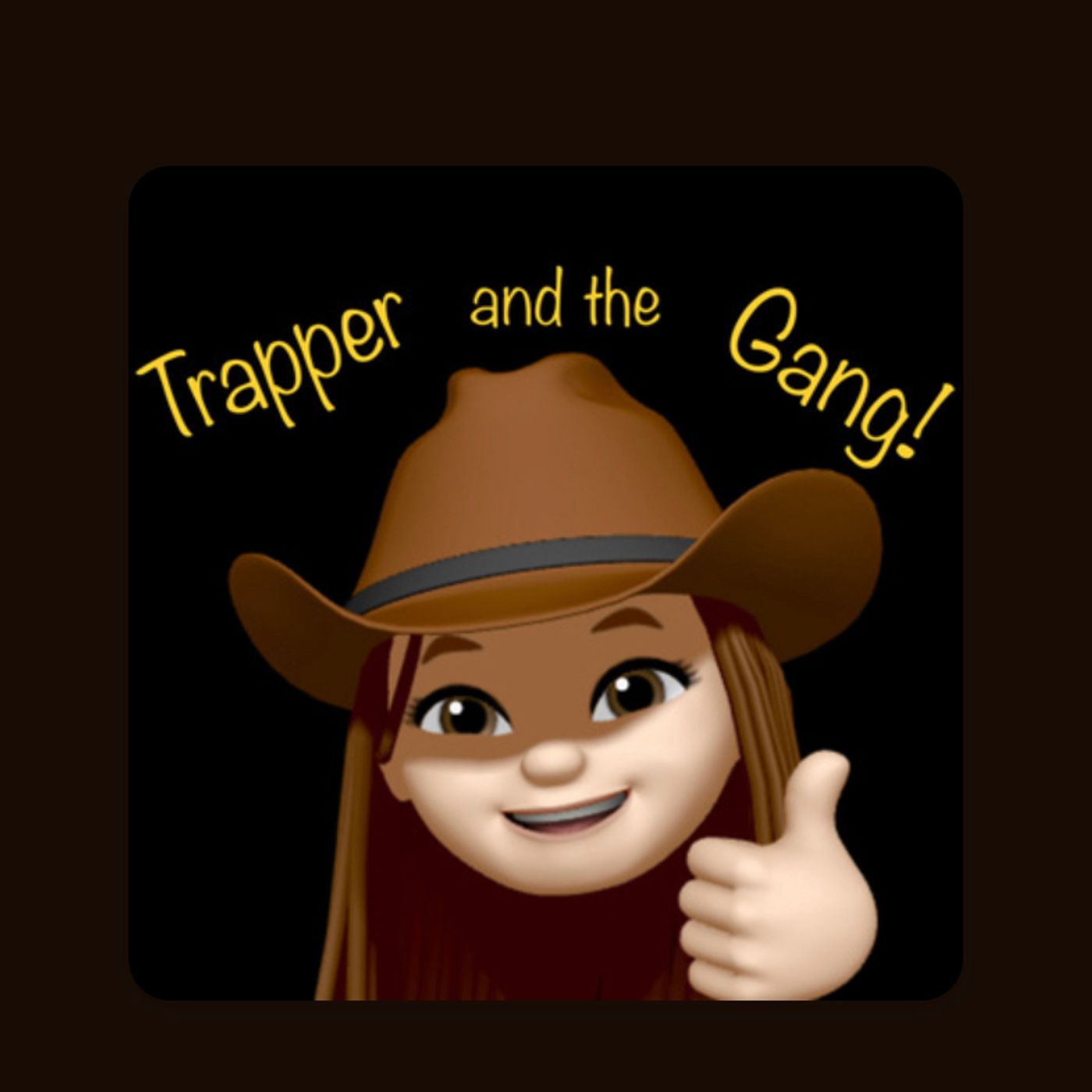 If you want to support local...this is the definition! You've all had pancakes or waffles with syrup, but did you ever stop to think about what goes into that little jug as you pour it out? It's UNBELIEVABLE the amount of work that goes into it! We were lucky enough to be invited to gather up the seasons last run and learn how it's done. So the Trapper put her work gloves on and... this LOCAL, FAMILY RUN Maple Syrup Company showed us how it's done!Check them out on Facebook and Instagram at B&B Maple Syrup for one of the sweetest families we've ever met...making one of the sweetest products! This family knows their Syrup!Shop Local! Support Local! Syrup from right here in Centre County!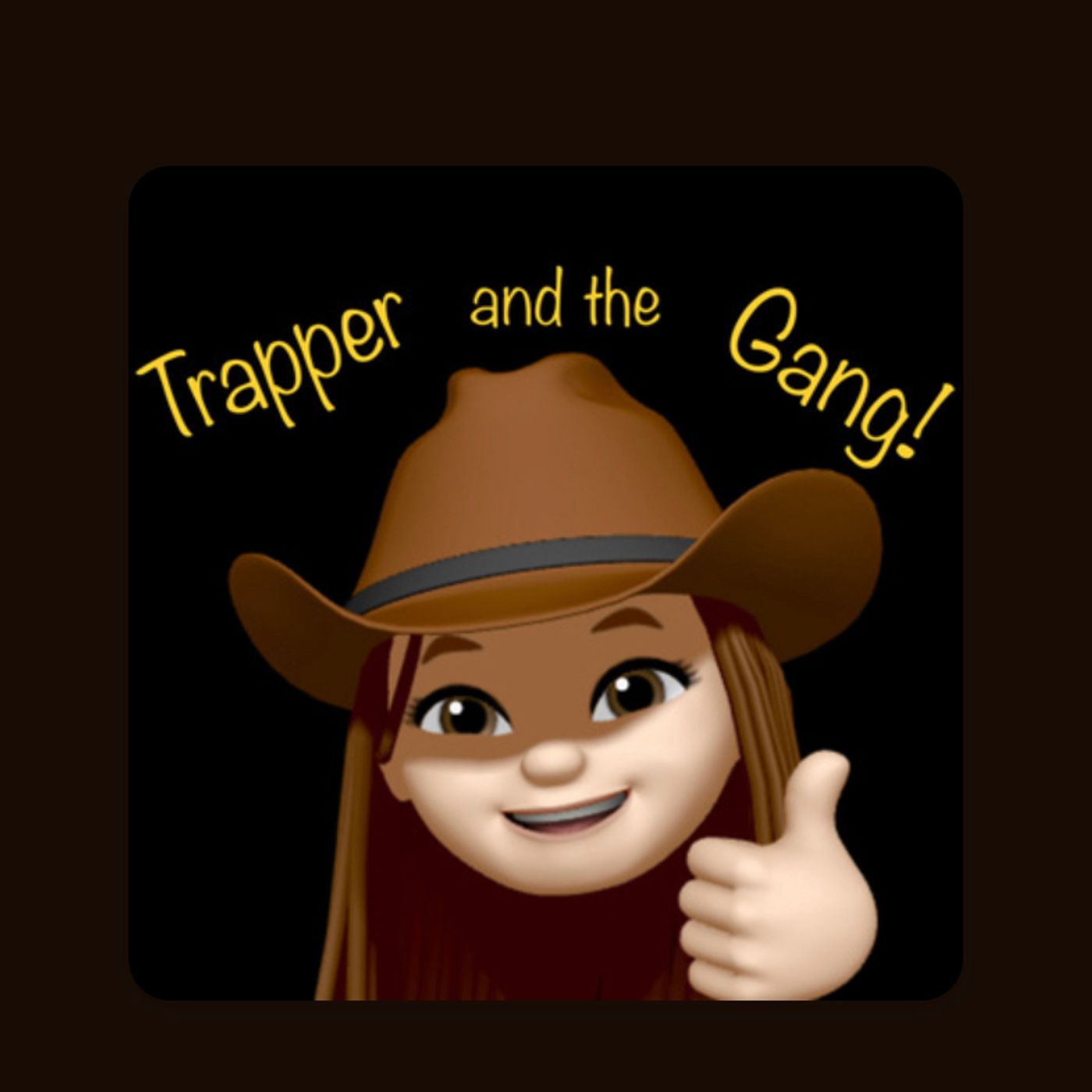 Today we talked with Mya, the owner/operator of Marie Lane Bakery! They are a sugar free, keto friendly, diabetic friendly bakery! How awesome is that!? She was such a sweetheart to talk to and very funny! You can order their stuff from their website at www.marielanebakery.com as well as find them in numerous locations around the area. You can also find them on Instagram and Facebook at Marie Lane Bakery.Check them out and get some AMAZING treats you don't have to feel guilty about!
United States