Discover
Unlimited L's Podcast
Claim Ownership
Unlimited L's Podcast
Author: Unlimited L's
Subscribed: 0
Played: 0
© Copyright Unlimited L's
Description
The podcast with relentless takes on sports, news, politics, and the culture. Tune in for some solid insight, humor, levity, special guests, and GIVEAWAY's. We take all the L's, so that you leave with the dubs!!

Hosted by:

@phillmattic_
@straightoutdaX
@tattedup_donnie

Executively Produced by:

@brim_180_

Director/ Chief Editor:

@deejaymosexx
From favorite sex positions to gold diggers and paying for dates, the UL crew sits down to give their hilarious, yet insightful takes on these matters. Tune in to find out what Brim told an aspiring "chapiadora" who wanted him for his money… AGAIN !
On this week's episode, the UL crew discusses news around the world, their picks for the Hip-Hop Mt.Rushmore of the 2010's, the NBA playoffs, and porn! Brim describes his night out in New Jersey, while StraightOutTheX goes over his worst restaurant experience.
Back from their month long hiatus, the Unlimited L's crew is back and better than ever. From @Phillmattic_'s amateur porn director/subway stalker outfit, to none stop jokes from the hosts, this week's episode is nothing but comedy! Coronavirus incentives, the NBA playoffs, unruly fan behavior, and favorite strains of Marijuana were some of the topics up for discussion. This week, the UL crew also introduced a brand new segment to the show, titled "Phil's Dark Hour", complementing @Brim_180 's hilarious "Erin's Hour".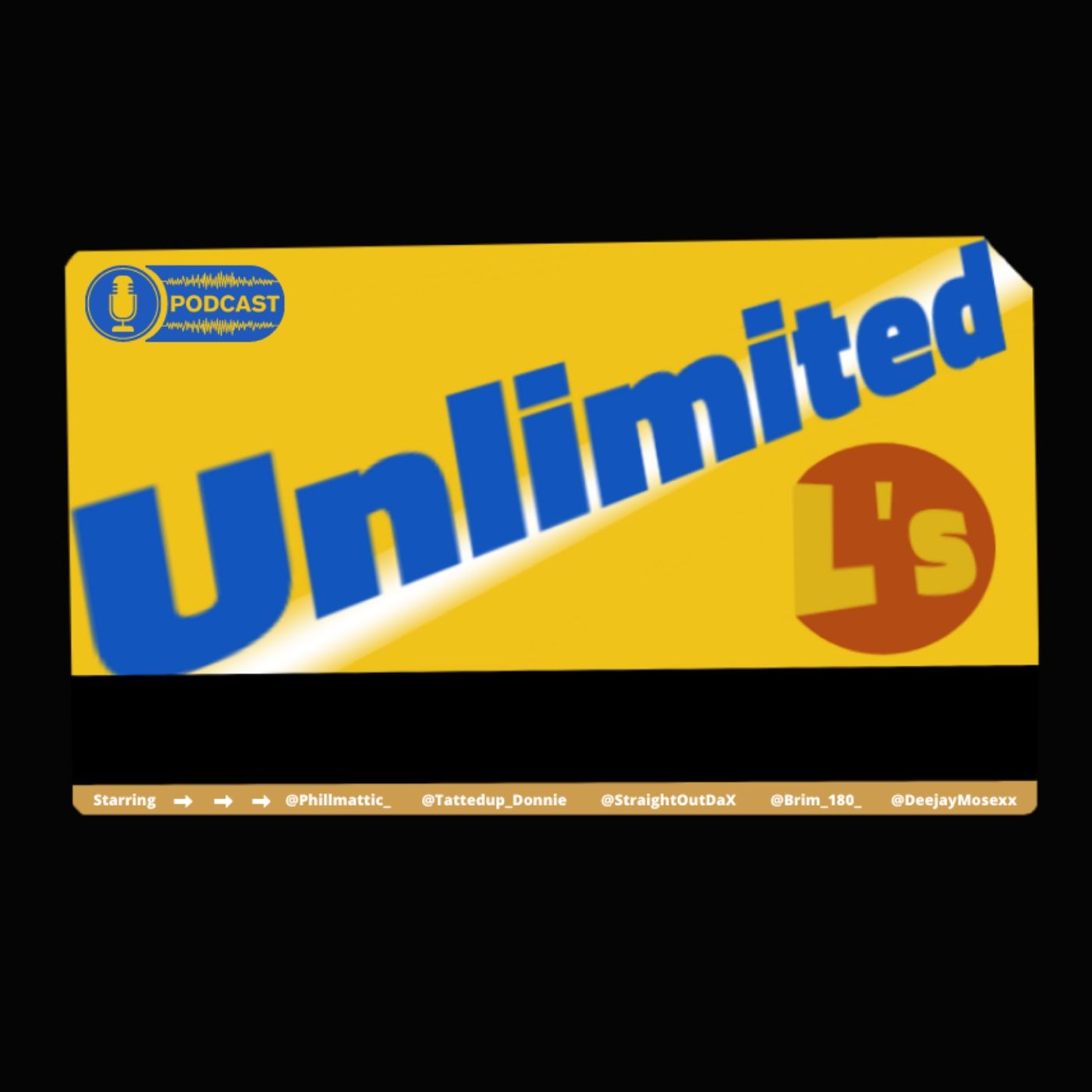 Double Homicide (EP.9)
2021-04-2301:38:36
On this week's episode, the Unlimited L's crew spoke on finance, health, music, accountability and a whole bunch of other sh*t. From investing in Dogecoin and breaking down vaccine conspiracies to stories on losing their virginity and paying for sex, the UL boys didn't hold back. Tune in to find out how much money @phillmattic_ is willing to put up if one of our listeners gets the UL logo tatted on them !
From best movie performances to best NBA role players, the Unlimited L's crew dives into an array of different topics in episode 8. The boys discuss their go to foreplay moves, as well as, the different ways that people generate income through social media platforms like Instagram. We know… these topics sounds all over the place BUT we're doing it for the CULTURE. ENJOY ! This episode was sponsored by Global Swapp (@globalswapp). REST IN PEACE DMX !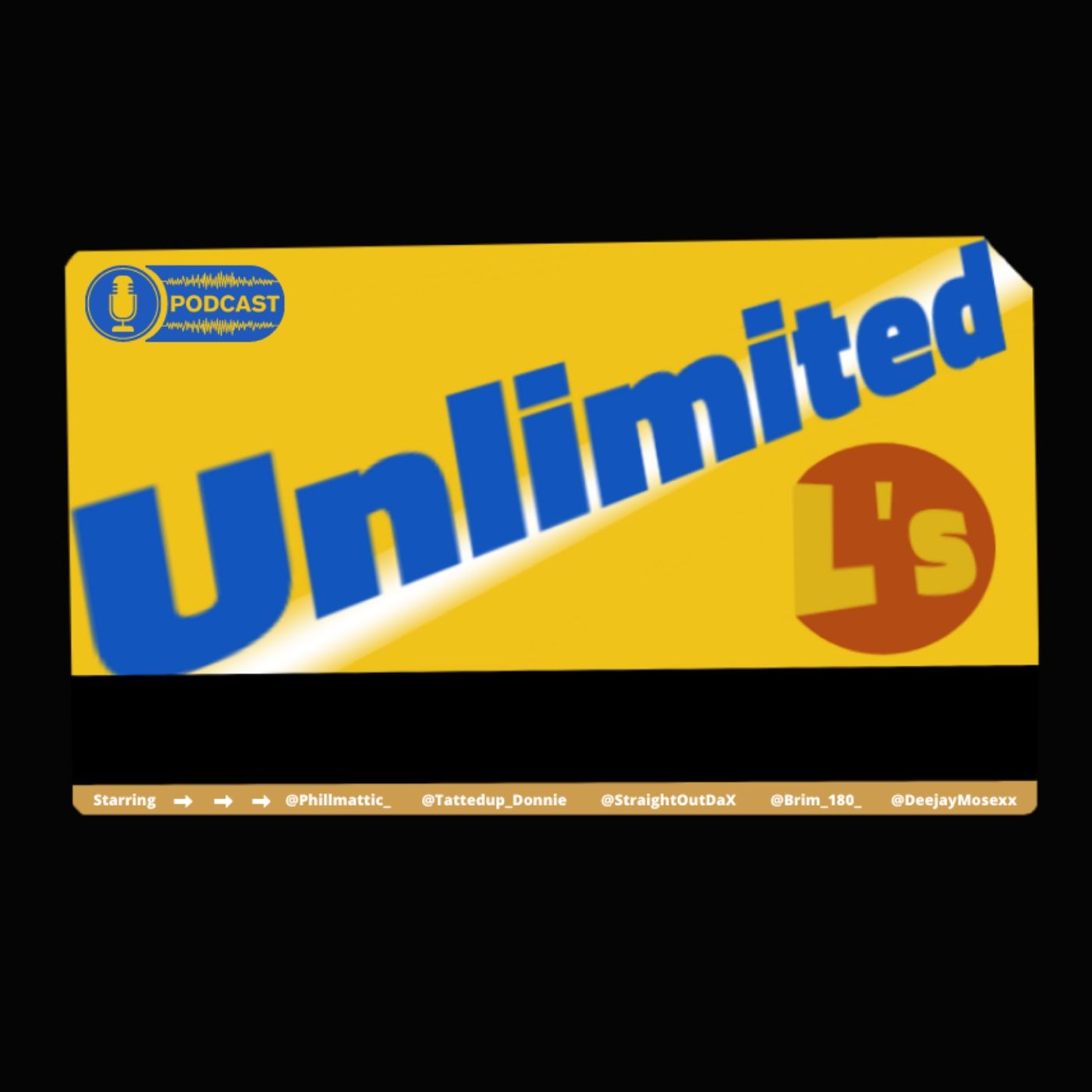 COVID T*ts (EP.7)
2021-04-1501:22:57
Legalization of marijuana in New York, the Derek Chauvin trial, Lil Nas X's devil inspired sneakers, the allege beating of Justinlaboy by the Hip Hop Avengers (Migos) and the elevator scandal involving Saweetie and Quavo were all up for discussion in episode 7. The UL crew also gives KD some advice on dealing with criticism and Erin narrates what a normal day in the Bronx looks like. Special shoutout to Lamar Odom :)
After an eventful "farewell brunch" for one of the hosts, a tipsy Unlimited L's crew sits down to discuss the recent attacks on the Asian community, the upcoming Wilder vs Ruiz fight, Yeezy's updated net worth, and how the WNBA could become more profitable.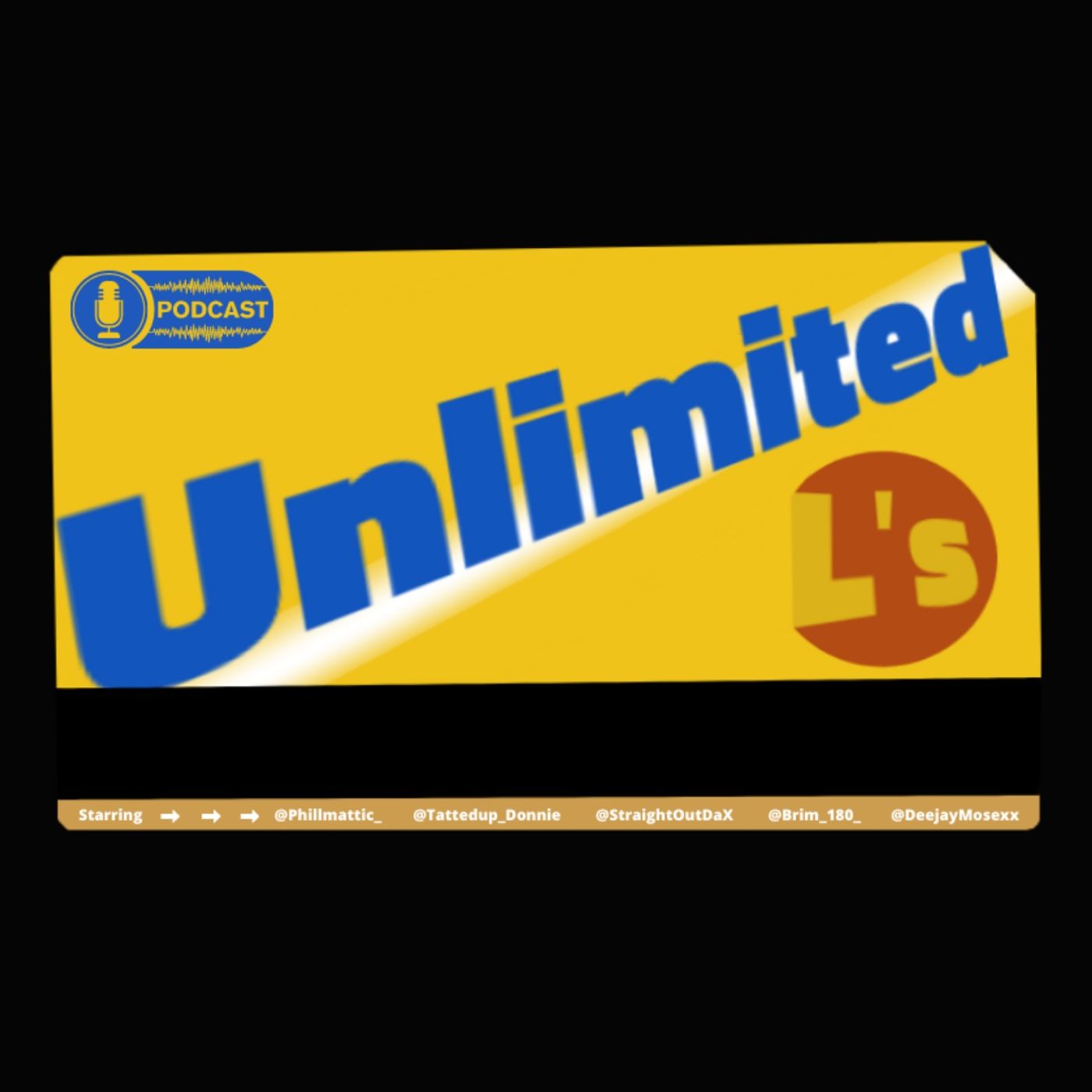 Got Stimulated? (Ep.5)
2021-03-1701:27:10
On this week's episode, the Unlimited L's crew discusses the recent breakups of multiple couples in the entertainment world, new contracts in the NFL, and shred "Cancel Culture" to pieces. Self- proclaimed "Casa Brim" tells the crew his driver's test story and the winners of last week's giveaway are also announced.
On this week's episode, the Unlimited L's crew welcomes home Bobby Shmurda, list their favorite TV shows and listen to Brim's DoorDash dilemma and Phil's HILARIOUS Pepe Le Pew impression. Phil & Kike get into a heated argument about Kim Kardashian and one of the crew members gets exposed as a traitor.
On this week's episode, @Tattedup_Donnie issues a public apology to Tom Brady, @Brim_180_ contemplates shooting his shot with the "Amazon Lady", @Phillmattic_ hands out Ls to Will Smith and Meek Mill, and @StraigthOutDaX wants no parts of Tokischa.
On this week's episode, the Unlimited L's hosts go over their Super Bowl LV predictions, their NBA All-Star game starters and favorite heckle/fight moments in NBA history. They also test their knowledge or the lack thereof on NBA history, in a tough yet hilarious trivia game. Furthermore, the hosts discuss Cardi B's latest release, viral Tik Tok challenges and the hype surrounding OnlyFans; Executive Producer DJ Mosexx announces that he will be joining the platform very soon ! Make sure to follow the Unlimited L's team on Instagram:@unlimited_ls_podcast @phillmattic_@tattedup_donnie@straightoutdax@brim_180_@deejaymosexx
The Unlimited L's hosts discuss the Connor McGregor vs. Dustin Poirier fight, Tom Brady vs. Patrick Mahomes at Super Bowl LV , the new look Brooklyn Nets, and their favorite moments from the late great Kobe Bean Bryant. They also get to the bottom of what really happened to Erin's (@brim_180_) Mamba book.
United States