Discover
reel feeling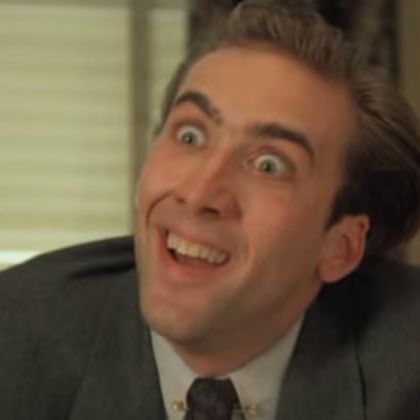 Claim Ownership
Hey Team and faithful listeners. Reel Feeling will be undergoing a bit of a change as I phase the show into more awareness and cinematic healing as I form my larger media and self-help brand Papaya Day Truly. This is the first in a series of meditations I am creating for busy people. This one in particular I developed with inspiration from my friend and former coworker, Jasmine. It was designed with her in mind but works for anyone of you finding yourself overwhelmed with stress or dread at having to solve a problem or doing something you don't want to do. It is a GUIDED MEDITATION for PEOPLE WHO DON'T LIKE TO MEDITATE. Please just relax, listen and enjoy.
There aren't enough hot dogs to make a dog family silent. I went and saw Endgame, suffice to say, I will need to see It again. But for now enjoy the pure fever dream that was my experience in seeing it the other day.
Ok, so these are the facts as I know them to be. Talking about filmmaking is BORING. Maya Deren was dank. She probably wore wool trousers. She was years ahead of Fellini. She was a down-ass-art school girl, that we all feel like we know. Thank you.
Not really a barrel of laughs this week, just a touch of homesickness and some vulnerability as I open up about what it's like to be born in a city that everyone already knows, but doesn't.
Another Netflix Pitch for you. Maudie. All about her life and how she prepares for elaborate installation shows in Downtown LA and I play her paid intern where I basically just help her glue stuff together, drink gin, and sort through her LPs. And her two hot bodyguards/assistants-in-overalls ignore me. You're welcome. Listen.
"Red eyes and out of his mind. I wanted it all." I have a soft spot for intense actors. This week's episode is a lengthy loving list of performers that deliver the goods to make you shiver and brood.
Happy International Women's Day, Month, Year and everythang. Had a lot of fun discussing these "lady kickass movies" as Greg Proops describes them. And yes, every episode I will create movie or TV franchise that as I create it on the spot, we will lust for its fruition into this time space reality. Please do the right thing and leave your saucy giggler a review on iTunes! Make those stars shine please and thank you.
Some Art Movies
2019-03-0514:59
You've seen Frida, or at least you should have. I can't really think of any other mainstream films profiling visual artists at the moment, but this episode is dedicated to some Art Films and Docs that I really enjoyed which are a little off the beaten path. I was still sick when I was recording this episode, so forgive my coughs. Enjoy and please leave me a review on iTunes so other people can hear my art doc reccommendations and *also* hear me cough. Here's the correct Andy Warhol Documentary: https://www.amazon.com/Life-Times-Andy-Warhol-Superstar/dp/B000092T3B/ref=pd_lpo_sbs_74_t_0?_encoding=UTF8&psc=1&refRID=NAN9939YJ3190BT9GYG7
Ok Everybody, welcome back to the Cinematic dream that is Reel Feeling Film Podcast proper! I don't really have a solid note about this episode other than Terry Benedict's suits are out of control and I really want you to subscribe and leave me a review on iTunes. K Thanks, bye!!!!
Hey Feelers. I was feeling sweet and thought I would break you off a little something for this fine Holiday. Be sure to listen all the way to the end for the snippet of Season 3. In this episode, I list the 4-5 Steamiest moments of Sensuality in cinema history! Check out the Links below to follow along. Black Hat Kissing Scene https://www.youtube.com/watch?v=04u0zPkgldc Off The Map (2005) Rent this!!! https://www.youtube.com/watch?v=XIsg8_3rx_E The Last Jedi Hand Scene https://www.youtube.com/watch?v=V4JC5ePJzHQ The Age of Innocence Kissing& Glove Scenes https://www.youtube.com/watch?v=oDSYPBczt0Y https://www.youtube.com/watch?v=6tetrxzT_dM Downtown Abbey- Auntie Violet & Prince Kuragin https://www.youtube.com/watch?v=Je56PIztV-s
Hey Feelers! I'm retooling my brand and re-recording for 2019! Please take your adorable little booty over to IG and follow @reelfeelingfilm to stay in the loop for updates! If you're listening on iTunes, please go ahead and do the RIGHT THING and give me a beautiful and strange FIVE STAR REVIEW New Episodes of the cast appear in March!
Christmas Show-Hoarding
2018-12-1103:10
Just some xmas tings. That's really the true stress of the holiday season. Not the rush of trying to find the right gift, but just trying to find the right thing to watch at the right time. *sigh* No, I do not like Elf.
Ok, I can't remember if I mentioned the Captain Rogers/Curtis/Snowpiercer/Billy Elliot/ Jamie Bell connection, but it's in there. Anyway, the movie would have been so different if they had access to shampoo in the 19th century.
I don't really do goodbyes. I'm actually pretty bad at them in my personal life, and especially bad at them when I have to give up beloved characters, personalities and artists I admire. I give you 5 or so minutes of my blubbering about the demise of my BABY, Steve Rogers, the Captain of our America.
Ok, so I'm trying something new by releasing these minisodes. Getting out the words in about 5 minutes or so. Quantity over quality, or at least my perverse interpretation of what I think quality ought to be. Instead of me obsessing for weeks on the perfect points and concepts for an episode, I give you 5 minutes of me rambling about Rachel Weisz and vibrations and poison as a means of liberation. You are welcome.
Discussing the interiority of the lives of male protagonists and the dust they leave in their wake. People don't realize that the reason they love this movie is because it's a film about relationships and Al Pacino banging tables emphatically, but that's the reason why. You're welcome. Would love to see a spinoff mini-series about the women living their lives after their partners and husbands were shot post-robbery. No cynicism, I would genuinely watch this imaginary series I'm creating as I'm typing.
Oh man, I've really been going through it this past month, but chugging down some Italian gothic horror, movies about witches and diving into the shadow has really helped me garner a new perspective as we lean into the fall, the death season of the year.
Penetrating & Strange
2018-08-1419:13
I'm so happy to be back and babbling. Very excited for Season 2 of reel feeling. Please expect a more relaxed approach. I will no longer be doing such heavy reviews on one particular film each week, but just more casual hangouts via podcasts and if I find I have something really good and juicy to discuss I will. The whole point of me doing this work is so that I could have something easy yet in depth to listen to, but I don't want to get too pretentious for my own britches. Easy times ahead. No reason to listen to S1. Just keep it moving. Link to short film here: https://vimeo.com/267864521
So excited to be back. Looking forward to talking about music, movies and media saturated culture in 2018! Please check out my blog, that's reel-feeling.tumblr.com for more posts and extras. I'm no longer active on Intagram so please refer there until I get some kind of blogspot situation. Alright, peace!
United States