Discover
Us & Them
Claim Ownership
The coronavirus has created an economic nightmare. About a million jobs have disappeared in six months and more layoffs are likely this fall. In West Virginia, the pandemic doubled the state's unemployment rate. That means 75,000 West Virginians are looking for work. Many of those searching for work are young people who've just graduated. How are employers and educators dealing with this disruption? Are students redefining their hopes for the future? We'll look at the training that can match workers with jobs.
Black and Brown people in America continue to die at the hands of police officers and that's created a season of hate. George Floyd's killing ignited a sense of racial outrage that has spread around the world. U.S. cities continue to see protests against police brutality and riots over racial injustices. We'll hear about a new podcast "Sounds Like Hate" that looks at racial extremism, white power groups, the DNA of hate in America and specifically, the story of a woman who walked away from her life as a white supremacist. 
The coronavirus confronts every aspect of our society - with our health care systems front and center in the crosshairs. When hospitals canceled nonessential medical procedures at the beginning of the pandemic, it created an economic free fall.  U.S. hospitals have lost $200 billion dollars and laid off nearly a million workers. Urban hospitals and clinics have faced a run on equipment and supplies. While rural facilities have seen fewer COVID-19 cases, they took the same hit to their income and revenue.  Now the question may be - just how healthy is our health care system and which institutions will survive to help redefine the future of medicine?
The race is on to develop a vaccination that can bring an end to the coronavirus pandemic. Researchers around the world are working on an immunization to slow or stop the outbreak. As that effort ramps up, there's clear evidence that childhood vaccination rates for existing infectious diseases have plummeted. Parents and families have postponed or cancelled routine healthcare appointments fearing COVID-19 contagion. Standard immunizations for diseases like measles, mumps, diphtheria and pertussis are down between 40 and 50%. Whether we're talking about a coronavirus vaccine or standard childhood disease prevention, some - people  are eager to get vaccinated while others refuse. How are people likely to respond to a COVID vaccination when it's finally developed?
At the peak of the opioid crisis, drug companies sent 12 million hydrocodone pills to Kermit, West Virginia - a town of about 350 people. Cars would line up at the one pharmacy with people waiting to pick up pain pills. The so-called pain clinics of a decade ago are gone. In their place, a continued need for addiction treatment and recovery resources. Lawsuits against big pharmaceutical companies continue to bring in settlements, but so far, Kermit hasn't seen any money from the litigation. We head to Mingo County to see how the community is healing and what the future might look like.
COVID-19 forces big changes in our society and for our medical systems. When patients with mental health conditions are forced to stay at home isolated, the resulting social distancing can be particularly dangerous. Counselors and therapists are just learning how to use virtual care and teletherapy to support their patients. One group of disorders, eating disorders, can affect a person's physical health. If they're left untreated, these conditions can become fatal. We'll hear how one doctor treats her patients virtually, and helps them stay healthy.   
Chief Justice John Roberts sided with the liberal wing of the U.S. Supreme Court to strike down a Louisiana abortion law. The narrow decision may be a relief to abortion rights supporters, but political watchers speculate the ruling could ignite voters in November. It may bring out those who favor a presidential candidate determined to curtail abortion rights.  The Louisiana case was something the Us & Them team was aware of last November when we released an episode called "Abortion Divides." Last week, we learned the Public Media Journalists Association honored our program with a national award.  We're delighted to have our work recognized by our peers in the public media universe.  To acknowledge this recent honor, we are reposting this episode just as we released it back in November 2019. It captures some of the passion people bring to the issue - but it also brought together two women on opposite sides who found more common ground than they -- or we --  expected.   We hope even though the subject of abortion is emotionally charged, people can find a way to speak civilly about their differences.
COVID-19 has forced millions to stay at home for months. Isolation can feed anxiety and depression and now tens of millions of Americans say that potent combination threatens their mental health. Calls to help centers and suicide hotlines are up in what some call a shadow pandemic. Nearly a quarter of Americans have applied for unemployment insurance since March, when the pandemic forced businesses to shut down and people to stay home. Studies show a correlation between unemployment and suicide. In the past few months, counselors and therapists have shifted to tele-health, using phone and video chats to connect with patients and clients. Some say the changes offer a new set of clinical options that could change the way we define therapy in the future.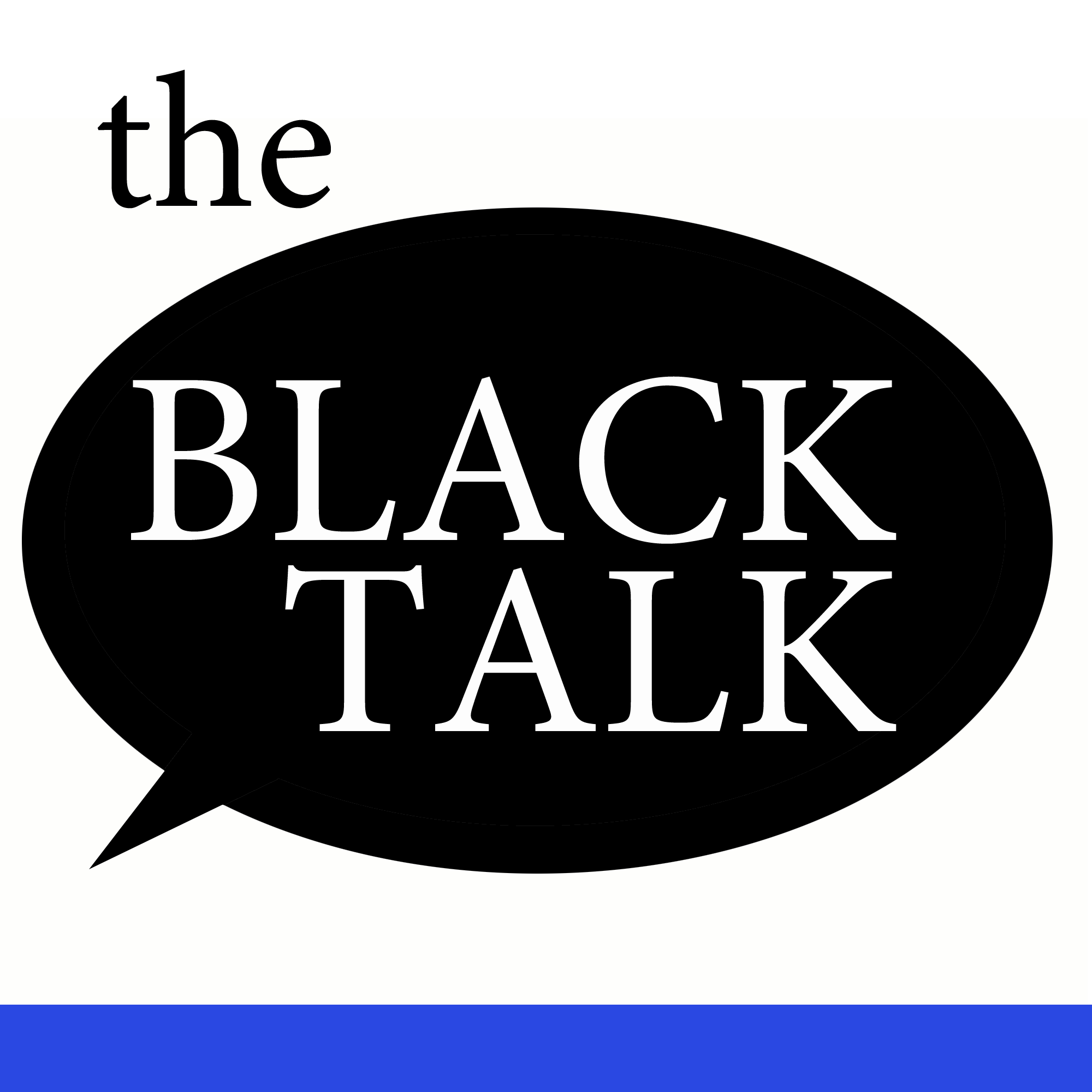 Much of the recent work of our Us & Them team has focused on our day-to-day experience as we live through a global pandemic. But we need to shine our light on the deadly consequences of police brutality.  Racial inequality is America's most toxic "us and them" issue. George Floyd died from a Minneapolis police officer's chokehold. Police officers in Louisville shot and killed Breonna Taylor. Officers in Atlanta shot and killed Rayshard Brooks. The reactions to those and other killings have resulted in peaceful protests AND violent riots across the country. Those actions have prompted several Us & Them listeners to request that we re-post an episode we produced two years ago. It's called "The Black Talk." In the light of all the calls and demands for change in the matter of racial equality, we are going to honor that request and repost the episode as it was originally released on February 28, 2018. Here's to the dawning of a time, when this kind of  "Black Talk" can become a historical footnote.
The coronavirus highlights many of our vulnerabilities, including the system we use to get food from the farm to the table.  Lately, the pandemic has forced U.S. farmers to face the unthinkable. They plowed under perfectly good vegetables when schools and restaurants shut down and their market vanished. Livestock producers have euthanized hogs and chickens. They couldn't get the meat to consumers when workers got sick and packing plants closed. The growing season also brings migrant workers to U.S. farms. They come for jobs they need. But this year, some come wearing face masks, worried they may take the virus home to their families.
It's about 10 weeks since the coronavirus pandemic shut down much of the country, including West Virginia. While state officials are now reopening businesses, the pandemic is far from over. Seventy-eight West Virginians have died due to COVID-19. 250,000 unemployment claims have been filed. But the pandemic has exacted another toll — it's fractured many of the state's healthcare institutions. When the state was in quarantine mode, hospitals delayed and canceled many medical procedures. People shied away from elective surgeries that are just the kind of procedures that make money for hospitals. As a result, revenues are down and some health care systems have laid off staff to keep costs down. Recently, WV's Governor lifted those restrictions to allow elective medical procedures. As medical systems come back on line, Trey speaks with Dr. Clay Marsh -- WV's "COVID-19 Czar." He  sees the pandemic as an opportunity to fix the parts of the state's healthcare system that are failing some West Virginians.
West Virginia's 2020 school year, from kindergarten through college, is wrapping up unlike any other.  In recent years, Mountain State communities have been devastated by man-made crises and natural disasters, but nothing has affected the state's education system like a world-wide pandemic. The coronavirus forced an extended Spring Break in March that quickly became a season of virtual classrooms and distance learning. Teachers have converted lessons into online assignments. Parents juggle their work with home-based tutoring. And schools deliver millions of meals to low-income students. As this truncated school year comes to an end, we hear from West Virginia families trying to make it work and teachers who say they're learning valuable lessons they will use in the future. But we're all learning something unfortunate; during a pandemic, all students aren't equal.
Ten years ago, the Upper Big Branch Mine exploded in West Virginia. 29 men died and an investigation uncovered that a legacy of overlooked safety measures contributed to the disaster. A new play called "Coal Country" focuses on the stories of the men and their families. It aims to put a spotlight on prejudice against the rural working class… to bridge a divide between city dwellers and those who work with their hands underground. Co-creators Jessica Blank and Erik Jensen interviewed the families and the production weaves their words with the music of Grammy-award winner Steve Earle to help people understand another America.
The coronavirus pandemic prompts many reactions from people. Some people can be overwhelmed with fear and anxiety. Others step up to help where they can. U&T host Trey Kay splits his time living in West Virginia and New York. A few weeks ago, he got a message from someone trying to help Eva Crockett, a West Virginian traveling nurse looking to help treat COVID patients in New York City hospitals. This person wanted to know if Trey could help Eva find a place to stay in the Big Apple. Trey ran up a "Bat signal" on social media -- asking his New York friends for help. The response was overwhelmingly positive. For Trey, New Yorkers helping a West Virginian who was willing to help New Yorkers felt like an "Us and Them" moment.
A global public health crisis in the form of an invisible virus, now officially divides us from each other. We've learned to call it 'social distancing.' But the coronavirus is creating or reopening many layers between us and them. There are divides between workers: some must show up while others work virtually and millions more have lost their jobs as businesses shutter and the economy grinds to a halt. Families see divides as they decide how many generations can safely live under the same roof. And the government creates divisions as national, state and local leaders have different responses to the pandemic.
In many cities and towns, there are people in charge, and there are people who get things done. Joe Slack is an instigator for community change in West Virginia's Upper Kanawha Valley. He sees the needs in his region, one that's been hit hard by one economic disappointment after another. But Slack is a self-described squeaky wheel. He connects people, helps identify realistic opportunities and then works to make things happen.
Appalachia is a unique region of the country. Its namesake mountain range boasts a tangle of thick forests where the economy has relied on forestry, manufacturing and mining for jobs. The Kanawha River winds through West Virginia upstream from Charleston and was once a hotbed of mining operations and chemical plants. But these prime economic movers washed away in what two local mayors describe as an "economic tsunami." At a time when the world is concerned with a virus that has killed people and created economic turmoil, Trey revisits a part of his home state that's familiar with uncertainty. But it's a place where the people find ways to keep going. He speaks with local politicians from one of the nation's most rural states, who are looking to reshape the local economy one business at a time. This corridor is home to a ribbon of small cities and towns where people work hard to attract outside investment. That's paying off with new ventures that are putting some people back to work.
Homelessness is one of the things that divides us in America. It's an Us & Them issue that can spring from, and inform our views on other social topics. The number of homeless people nationally has dropped in the past decade, but there was an increase between 2017 and 2018. A West Virginia man saw a need and is trying to help. He owns and supports a homeless encampment that gives people a place to live. At the same time, he balances the reaction from local residents who worry about homeless people who are now, their neighbors.
Chemical addictions and the opioid crisis have divided millions of U.S. families. An addicted parent can abandon responsibilities to their children. When a grandparent steps in to help, it creates a new kind of family structure. Some call it a grandfamily. Addictions can create a generational Us & Them divide in a household. It also spotlights underlying financial issues that cause a strain between parents and their adult children.West Virginia and other Appalachian states are at the epicenter of this trend. But there's a new effort called "Healthy Grandfamilies." It's a training program designed to support grandparents when they become caregivers the second time around.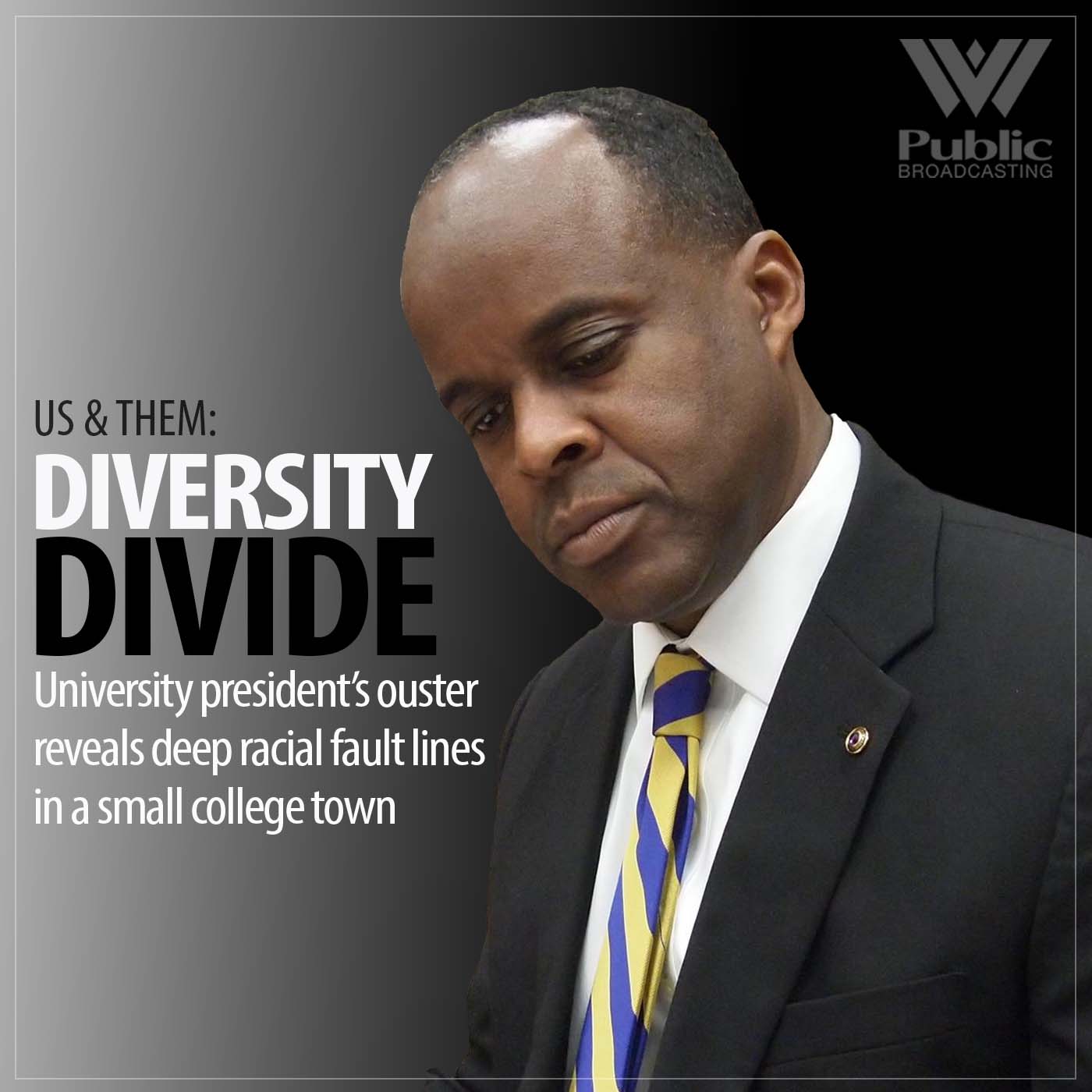 There are now more students of color at some universities and colleges in the U.S. In the past decade at Western Illinois University, the non-white student population nearly tripled to one-third of the enrollment. The change helped fill classrooms and satisfy the school's mission. But it's part of what pushed the school's first African-American president out of his job. For this episode, we look at how campus diversity can divide a community and Trey has a conversation with Jack Stripling, Senior Writer at The Chronicle of Higher Education about his article, "Fear of a Black Campus: How an ugly campaign to force out an African American president exposed racial fault lines in a mostly white town."
United States