Discover
Let's Ruin Our Childhood
Claim Ownership
We're back! Hello! How are you? You need more Rambo?? Well, you're in luck! We have more Rambo! 1985's sequel to First Blood staring Sylvester Stallone has everything! Guns, weird racism, terrible music by Frank Stallone, and a HIGH body count! Listen now!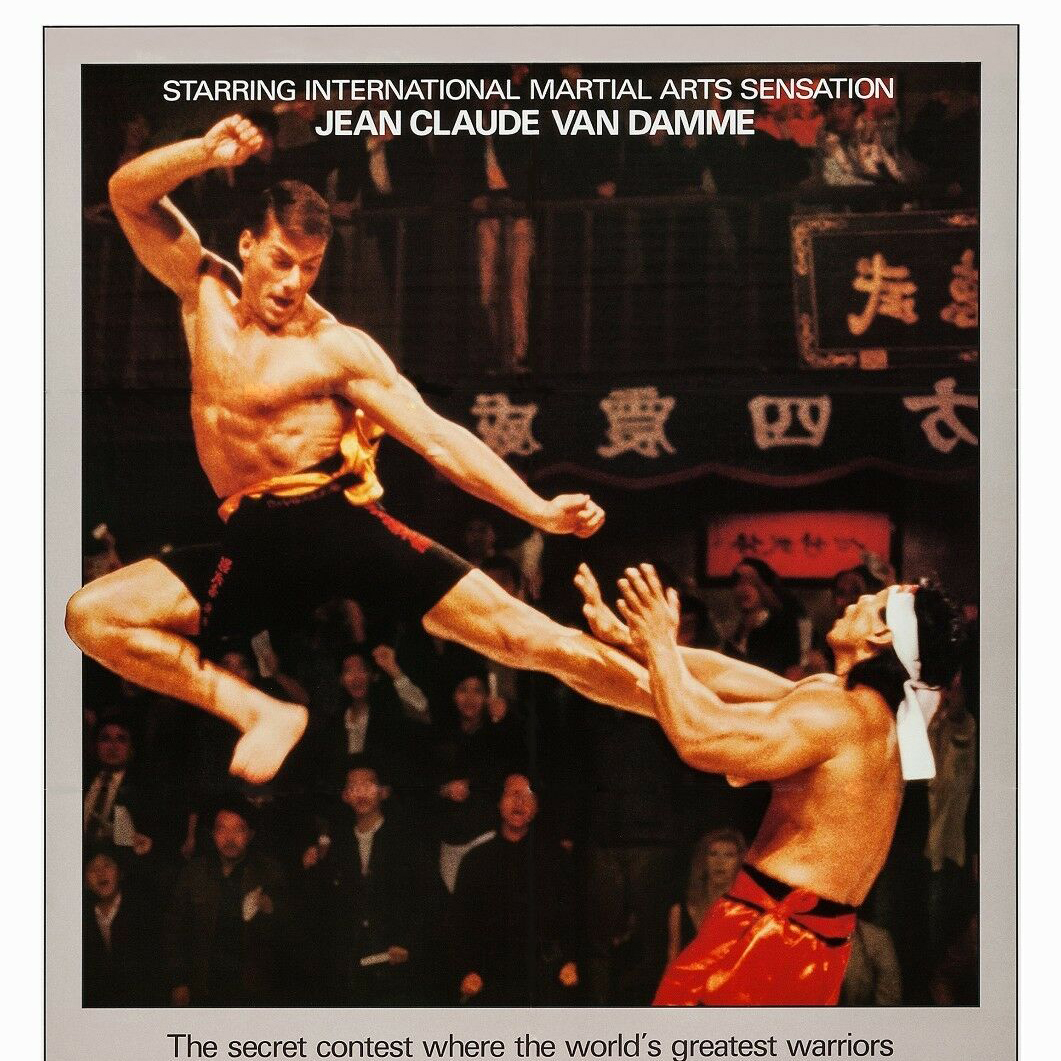 #81 - Bloodsport
2020-10-2702:28:49
Jean Claude Van Damme!  The Muscles From Brussels in his first leading role! The 1988 classic film that isn't Kickboxer. Or is it?  Either way, this movie has it all: the splits, the bonks, Stan Bush, Ogre, underground martial science, ...but does it hold up? Give it a listen now! Kumite! Kumite! Kumite!!
Little Shop of Horrors! It's our first musical! It's got a TON of practical effects! It stars Rick Moranis! We gotta love this movie, right? Does it hold up? Listen and find out!
The second film in the well known (and loved?) Bill & Ted film series! Bill & Ted Face the Music is out now, so Toll and Alex are revisiting this classic, but does it hold up? Toll and Alex have strong opinions on this one. It's LROC Civil War! Will their friendship survive this podcast? Will the podcast survive?? Listen now!
The buddy cop movie from the 80's to end all buddy cop movies from the 80's! Stallone and Russell! Jack Palance! A rogues gallery of character actors! Monster trucks, explosions, lasers, and LOTS of wisecracking. This movie quite literally has it all. But does it hold up? Are Subway sandwiches any good? There's a lot to talk about! Take a listen!
After a long stretch in quarantine, the boys are back! We catch up on what we've been watching, the state of the world, Michael Douglas, Paul Verhoeven, HBO shows, and so much more! You guys loved this podcast before, but does it sill hold up?  Listen now!
Stephen King's books have become MANY classic motion pictures. But Maximum Overdrive is the only one he wrote AND directed. How good of a director is he? The answer is: how much cocaine do you have??  Apparently he had all of it. Its an 80's action/horror/slasher/sci film made by a guy who was so coked up, he literally doesn't remember making the movie. Its got Emilio Estevez, Southern Lisa Simpson, Commissioner Gordon, and a whole bunch of sentient, killer semi trucks. What else do you want?? Toll loved it as a kid, and this is Alex's first time ever seeing it. Is there childhood ruined?? Listen now!
It's Die Hard on an airplane staring Harrison Ford as the president! IT was a monster hit in 1997, but does it hold up?? Gary Oldman chews up the scenery, and Harrison Ford FORD PUNCHES lots of bad guys. Toll and Alex loved it growing up, but does it still make sense? Explosions! Murders! BAD CGI! GET OFF MY PLANE AND ON THIS PODCAST!
#74 - Innerspace
2020-02-1802:04:25
A sci-fi classic from 1987 from JOE DANTE (not Joe Johnston) with Martin Short and Dennis Quaid! It was a fun special effects movie that Toll and Alex loved, but it bombed at the box office. Is it any good? Does it hold up? Dennis Quaid gets naked, Martin Short spazzes out, and Meg Ryan has her original face! Also, our main man Vernon Wells is back. This is a deep cut, so listen now!
Con Air! A classic action hero movie from the 90's! Its got Cage, Malkovich, Cusak, Buscemi, Chappelle, and Meaney, but does it hold up? Nicholas Cage is completely out of control, Ving Rhames has the MEATS, and Bubba is hurtin' for a squirtin'.   Its a big ol' Bruckheimer movie, but is it good? Is it bad? Is it just one long GIF?  Maybe!  Listen now!!
#72 - Mannequin
2020-01-0701:58:44
We finally did Mannequin! For real this time! It was tough getting our hands on this movie, but was it worth it? The guys loved this one growing up, but does a movie about a magic Egyptian time traveling mannequin hold up? There's a lot going on here, so just listen! Nothing's gonna stop us now!!!!
Die Hard is over 30 years old! It's a beloved movie, but does it hold up AND is it a Christmas movie?? It's also Alan Rickman's first movie and Bruce Willis' first box office mega hit. Argyle, cokehead Ellis, Holly Gennero, Reverend Reginald Velveeta Jackson, and of course Robert Davi! So many characters! So many quotes! This episode has it all, including Bruce Willis face, Andy Griffith, Nestle's Crunch, John McCain, and Toll the Crossing Guard. Enjoy, yippie ki yay, and Merry Christmas *makes Bruce Willis face*.
Time for a real 80's classic - Rocky 3! Why start with the third one? Well, because its crazy, that's why! It came out in 82 and Toll and Alex loved it as kids, but does it hold up?? Rocky is rich and ballin' out in this movie, but can he still win? Is his entire career a lie? Mickey is not Irish, but Jewish?? Also, is he a terrible trainer that worked non-stop to undermine Rocky's career?? Why didn't the amazing Carl Weathers star in more movies?? Mr T. was an unstoppable force in the 80's, but can Rocky stop him? What is Adrian's problem?? Remember the A-Team? So many questions!! We have answers! Listen now! Don't be mentally irregular!! 
1982's The Thing! They remade this a few years ago, or I guess they made a prequel, but how does the original hold up? Toll loved it as a kid, but Alex couldn't handle scary movies back then, so this is his first viewing! Kurt Russell! John Carpenter! Wilford Brimley PRE-diabetes and mustache! Lots of wet alien parts, and Headchunkz! Aliens in Antarctica! Happy Halloween!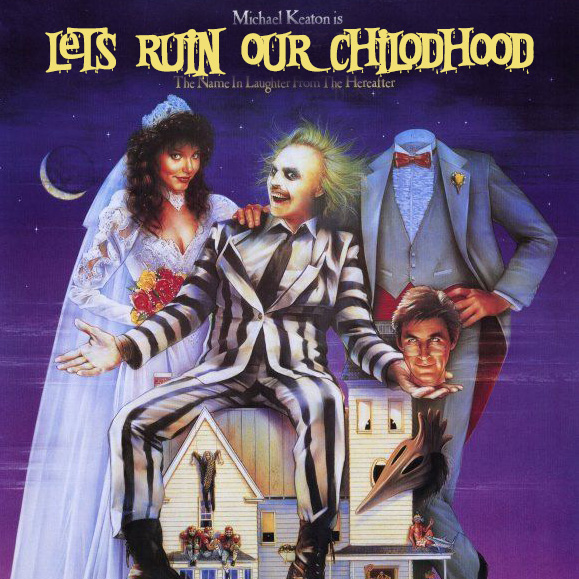 #68 - Beetlejuice
2019-10-1502:13:30
The 1988 classic from Tim Burton! Beetlejuice! Everyone loves this movie, right?  It's 30 years old at this point. Does it hold up? Do you recognize young Alec Baldwin? Is Calypso music scary? Toll and Alex both have spooky colds this week, but that doesn't stop them from singing. Lots of other movies are also reviewed, and there's a deep dive on 80's cartoons. Can we talk about Jeffrey Jones and not get arrested? Have you seen the cartoon Hammerman? Buckle up, chicharrones!!
Police Academy! A classic movie from the 80's starring The Gute! Hijinks, Michael Winslow, The Blue Oyster, Punky Brewster's dad...this movie has it all, but does it hold up? They made SEVEN of these goddamn films! There are A LOT problematic of issues in this movie, but its ok. Toll and Alex aren't going to get SNL now. Whoopi Goldberg! Dog dicks!, Kim Cattrall LOTS of Michael Winslow impressions, and so much more. This podcast has ONE in the over! Listen now!
Remember 1986's One Crazy Summer?? A lot of you probably don't, but you should! Toll and Alex loved this one as kids, but it's a real deep cut. Does it hold up? John Cusack, Demi Moore, Bobcat Goldthwait, Jeremy Piven, and Curtis "Booger" Armstrong all in one movie? What?? Yes!  It might be the most insane movie we've watched yet. Hoops and Cookie, Nantucket, regatta races, animation, Demi Moore singing...this movie is impossible to describe, but do Toll and Alex still like it? Listen to find out!  All hail Savage Steve Holland!
Beverly Hills! That's where I want to be!! Eddie Murphy was 23 years old in this and it was his first of seven straight #1 movies, but does it hold up? We loved this one as kids, and loved Axel F even more, but does it still work? We talk young Judge Reinhold, uzi's everywhere, Endgame spoilers, The Eagles, and there's even a mini Rambo review right in the middle of this podcast! Toll invents a new drink called the Podcast-A-Rita and does a lot of Sean Connery impressions!! Listen now! The heat is ON!!!!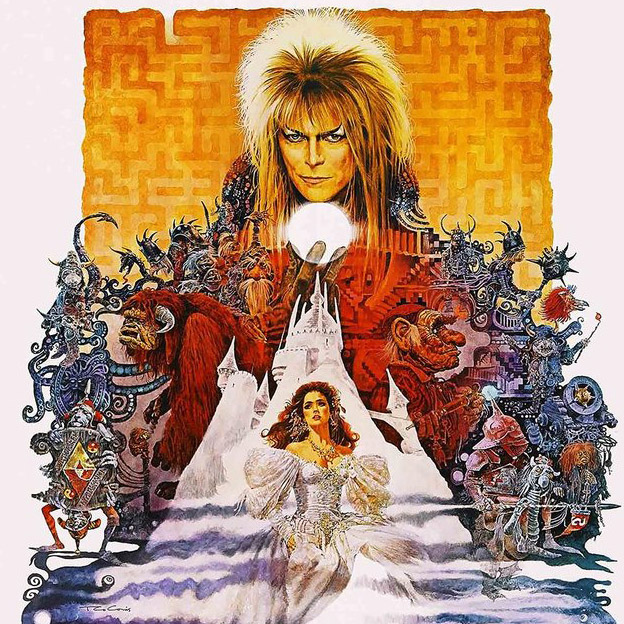 #64 - Labyrinth
2019-08-0702:12:44
This is Jim Henson's final movie from 1986, and its got LucasFilm, David Bowie, David Bowie's bulge, AND a shitload of muppets, but does it hold up?? There's a lot of singing and dancing, but is it a musical? IS David Bowie grooming Jennifer Connelly? That baby sure does cry a lot, and babies CAN'T ACT! This is a weird one. Listen now!!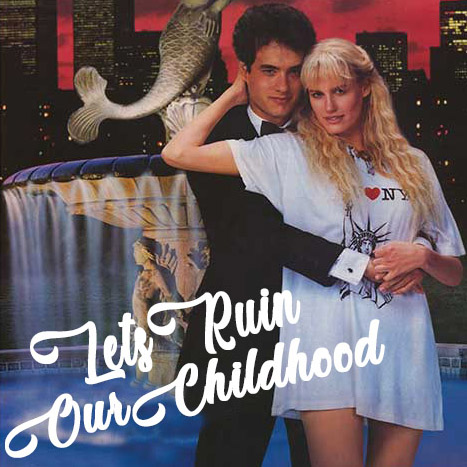 #63 - Spalsh
2019-08-0602:11:27
Before The Little Mermaid, there was a mermaid movie in the 80's called Splash. Ever heard of it?? Toll and Alex did! And AJ from NO SLEEP:The Podcast had NOT. They combine podcasts streams to talk about Splash, and another classic episode is born! Young Tom Hanks! John Candy! Mermaid magic! Listen now!
United States