Discover
The Three Patch Podcast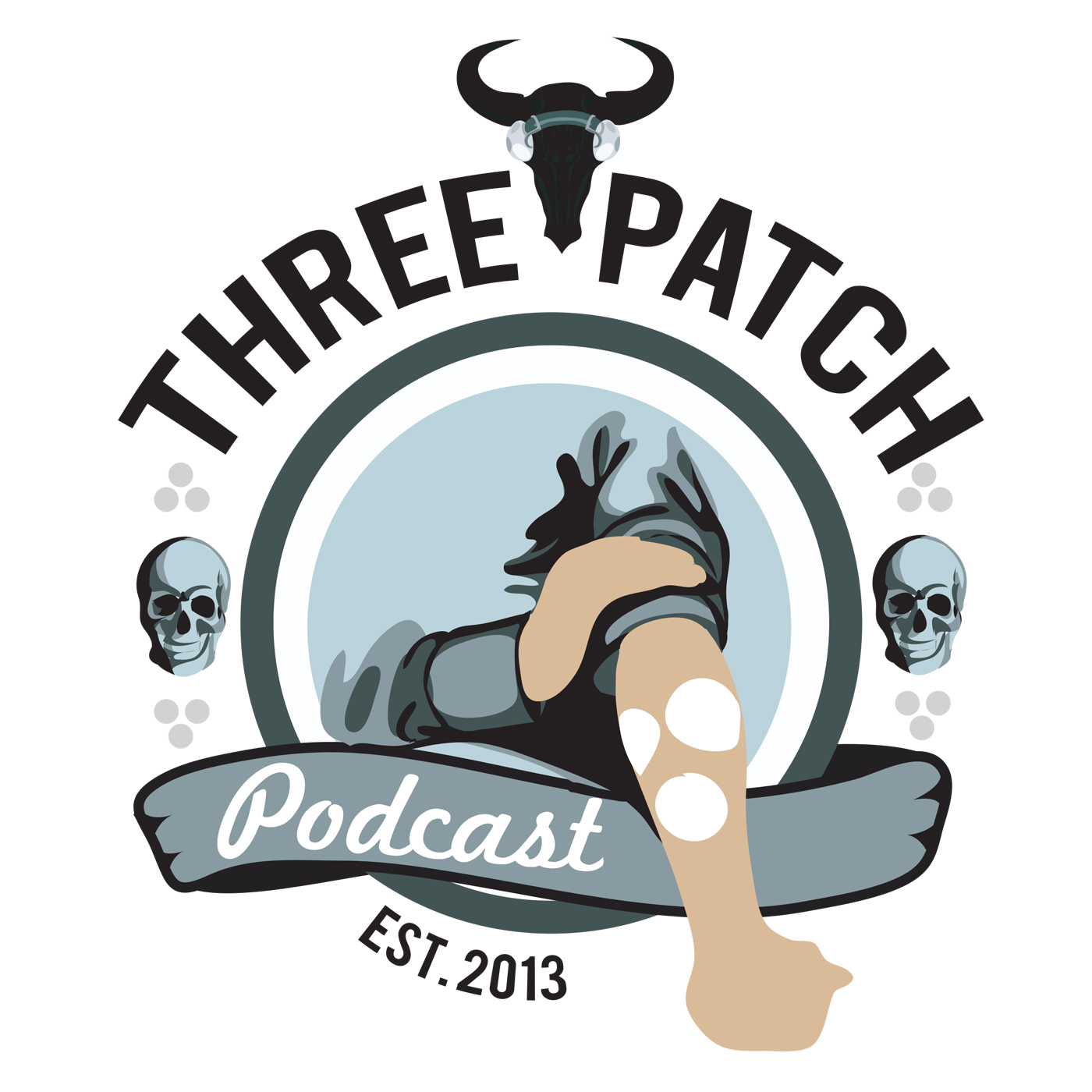 Claim Ownership
The Three Patch Podcast
Author: The Three Patch Podcast
Subscribed: 67
Played: 2,780
Copyright © By Fans 4 Fans, LLC
Description
The Three Patch Podcast is a podcast dedicated to the fandom culture, social issues, creative works, and analysis inspired by and related to the BBC drama series, Sherlock. Broadcasting monthly episodes since 2013, our crew of consulting fans tackle character analysis and speculation, highlight fan ingenuity and enthusiasm, explore the shipping and relationship-side of things, and share some of the more comic aspects of this fandom life. The name for the podcast is in reference to the three patch problem of A Study in Pink.



Our sister podcast, Spoilercast, covers setlock and spoilers (and corresponding speculation) for the next series of Sherlock.
It's our 8th Sexpisode! Join us (from afar) as we enthuse about Pride, socially-distant sex, mental orgies, steamy letters, and glory holes. Oh, the glory holes.
In this extended cut of the Challenging Fandom Racism roundtable, fan studies scholars Dr. Rukmini Pande, Stitch, joan miller, and Dr. Samantha Close join finnagain to discuss transformative fandom's cyclical struggle to recognise racism, the skepticism and harassment faced by fans and acafans who speaking out against racism, why the AO3 and the OTW need to change, and ways fans can practice anti-racism in our fannish lives and online communities.
In which the consulting fans talk about race and racism in the media we love and communities we create. We dig into the Blind Banker, discuss Imperialism in ACD, celebrate Hamilton and Avatar: The Last Air ender, read Sally Donovan fic Time After Time, and host a roundtable on Challenging Racism in Fandom.
A further VERY SPOILERIFIC conversation between Sunday, Hope, Chase & B. We dive into each season, Hannigram, and our thoughts on further seasons of the show.
Three Patch Podcast Episode 106: The Stage Is Set. In which we interview Arwel Wyn Jones and Davey Nellist, spread fandom love, and return to our BBC Sherlock roots—with a theatrical twist!
In which we celebrate Pride month with a discussion of chosen family, queer-themed fandoms of interest, a chat with fan author JM Frey, and finally, we sort Anthea!
Subscribe: iTunes | Android | Email | RSS Episode 104B: Slash: Romance Without Boundaries Card Game – Extended Cut Listen as some podcasters giggle and plot while playing the card game Slash: Romance Without Boundaries together. Shownotes, contact details, and credits below. SHOW NOTES Consulting Fans: Alexxphoenix42, Chase, Emma Grant, SundayDuck Producer: SundayDuck Editors: Alexx […]
How do you balance child care, work, and time for your own fannish hobbies, all while isolating at home? We discuss the challenges of fandom life under quarantine, along with the joys of watching our kids discover their own love of fandom.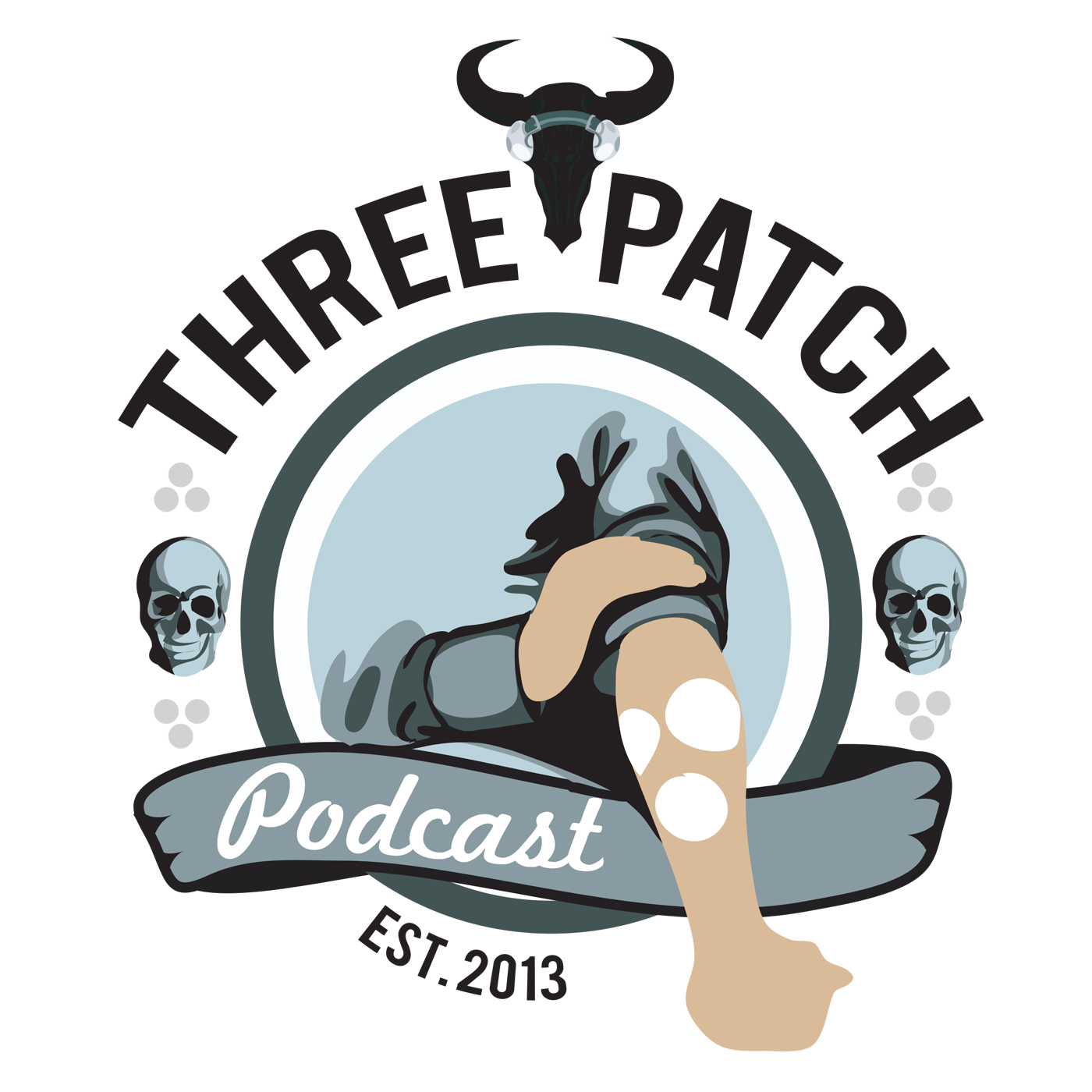 In which we celebrate parenting in fandom and fanworks, learn how fans are dealing with the current timeline, play a game of Slash, and reminisce about 221B Cons of yore. Segment timestamps: 0:00:25 - Host Opening 0:23:41 - #TPPSuite2020 Recap 0:39:03 - PSA 0:41:43 - That's My Genre: Parentlock 1:09:15 - Top Ten Favorite Bonding Moments Between Sherlock and Rosie 1:10:51 - Virtual Con: 221B Con Memories 1:46:58 - Fandemic Check-in with Cumbercookie 1:59:00 - Mandalorian FOI 2:20:03 - Top Ten Things That Aren't Toys in 221b  2:21:20 - Slash: Romance Without Boundaries card game 2:41:40 - Fandemic Check-in with Qui 2:59:27 - Parenting and Fandom 3:35:21 - Top Ten Things Characters Do Under Quarantine 3:36:57 - That's My Division 3:42:56 - Post Mortem See full shownotes for more details.
In this Valentine's Day Special consulting fan iamjohnlocked4life, with the help of Chelsea and Alexxphoenix42, retells the classic canon story A Scandal in Bohemia after imbibing a bottle of bubbly. Cheers!
In which we start out tackling villains in Sherlock and end up grappling with a global pandemic. Consulting fans discuss quarantining through Sherlock characters, explore darkfic as a genre, check in on other fans during this pandemic crisis, offer up Criminal Minds as a fandom of interest, and generally try to cope with social isolation through fandom and community.
Subscribe: iTunes | Android | Email | RSS Episode 102A: When the Author Isn't Dead – Extended Cut The extended cut of our roundtable discussion of what we do when the author isn't dead, from episode 102. What do you do when a creator does something so hurtful that you have to reconsider your fandom? […]
Three Patch Podcast Episode 102: Once and Future Fandoms. In which we revisit fandoms of yore, reflect on more than a decade of tumblr blogging, and ponder what to do with extratextual creator content in modern fandom.
In which we celebrate fluffy fanworks and the softer aspects of canon. We'll explore curtain fic with Emma, discover the magic of mincemeat pies with Cumbercookie, and explore Sherlockian ASMR with our favorite domestic fics!
In which we look back on a decade of Sherlock, hang with the Class of 221B, and celebrate 100 episodes of Three Patch Podcast!
There's a little bit of everything in this one, including several fandoms of interest, a discussion of last year's Holmes and Watson film, Sherlock-themed jokes, and more!
In which we celebrate the role of food in fandom and in canon, and get a little creative along the way.
It's finally here, the full Tingleverse RPG from Episode 97, just in time for Halloween! Join the Tingle Master and our motley crew of Bigfeet, Unicorn, and Raptor as we play the new Chuck Tingle RPG: The Tingleverse.
Episode 97: Night Owl? Vampire. In which we delve into Vamplock, drunkenly recount The Adventure of the Sussex Vampire, and revel in all things creepy and cryptid.
In our SEVENTH annual Sexpisode, we celebrate the wonderful smuttiness of fandom, including the role of fantasy and kink in fanworks, the ins and outs of drawing explicit fanart, take a look at the dirtier side of the Good Omens fandom, and express our gratitude to all the wonderful creators out there for sharing their work.
United States