Discover
Uncolonized
Claim Ownership
Uncolonized
Author: The Chonilla Network
Subscribed: 71
Played: 1,041
© Copyright The Chonilla Network
Description
Uncolonized is a funny and blunt podcast about race, politics, and culture, from a Canadian perspective. Hosted by Comedian Gavin Stephens, and Writer/Musician Daniel Grant, Episodes drop every Monday.
This week we looked at how the right chose to define the term "woke", with the recent interview on The Hill with Bethany Mandel. Also, Gavin is confused about how Kyle Rittenhouse could have simps.
This week we examined a recent poll that shows Union support in favour of Pierre Poilievre right wing populism. We also looked at Police using assault rifles on the TTC and much much more.
Daniel and Gavin talk about Mayor John Tory stepping down, and how it was hiding a bigger scandal that involved wedding plans. Also the guys pay tribute to De La Soul member Dave "Trugoy the dove" Jolicoeur. That and much more on this weeks episode of Uncolonized.
This weeks episode we talked about the recent crime wave on the Toronto public transit, and how the Police budget benefits from it's reporting. Also Loblaws doesn't want to be seen as the face of inflation, and how the Anti-islamaphobia representative, Amira Elghawaby has made Quebec mad
We're back and happy to be here. This first episode Daniel Grant & Gavin Stephens discuss a few topics including Black Canadians feeling all work place anti-racism is tied to the economy.
This week we welcome Tanya Vividly to the show to talk municipal elections. Tanya is a Community engagement advocate , also a part of a few collective organizations and creator of artful things.
We've both watched the Viola Davis action movie, The Woman King, and now we want to talk about it. Gavin & Daniel sit down to discuss all the controversies surrounding this movie and have a good time doing it.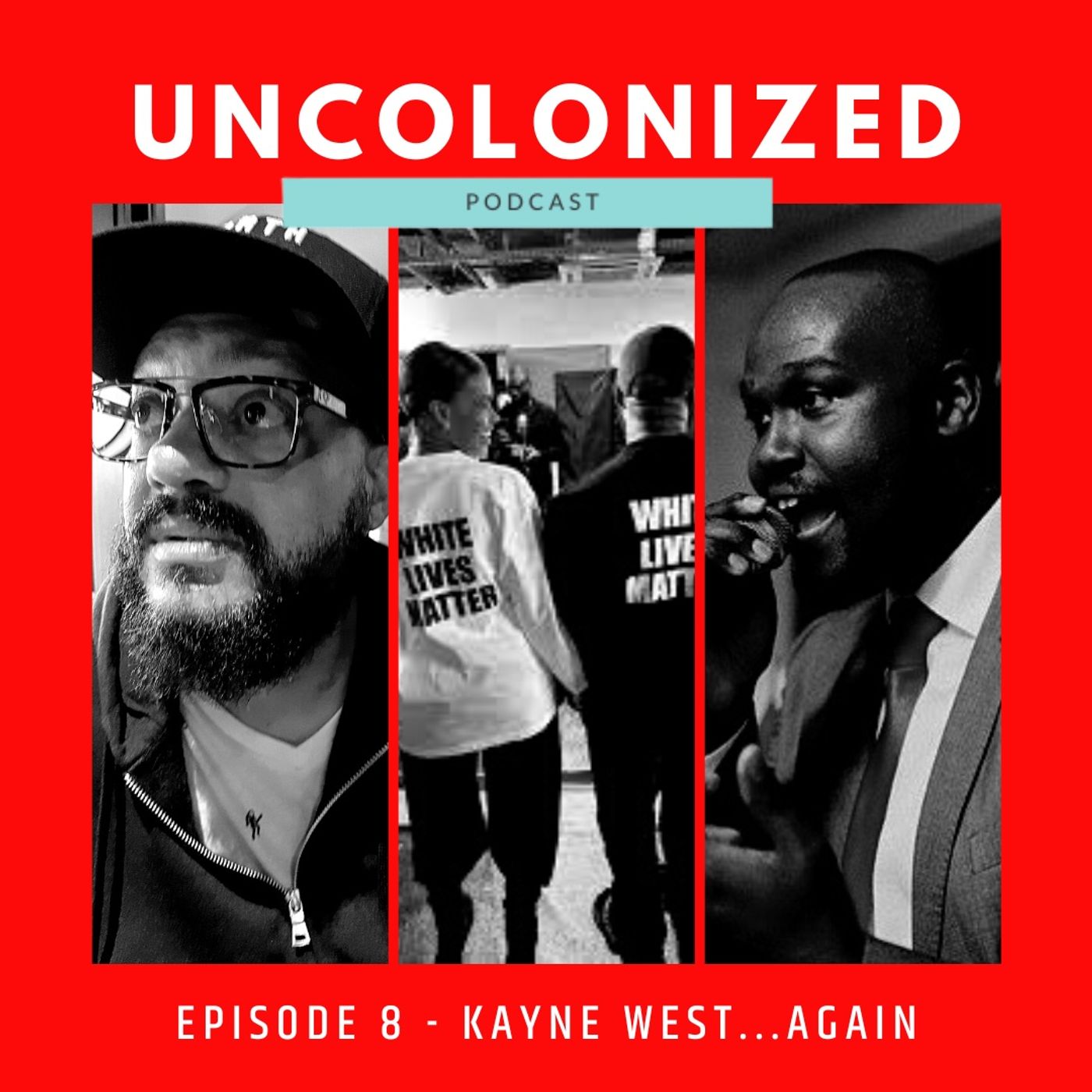 S11E08: Kanye West...again
2022-10-1039:49
That's right your man Ye is at it again, and we discussed all his anti-black antics briefly on this episode. As well as the phenomenon dubbed "quiet quitting" by mainstream media, and so much more.
This week in our main topic, we took a look at the fight by two anti-racism activists in St. Catherine's who resigned after trying to cancel Jeff Dunham's tour stop, citing a lack of support from their city council.
On this week's episode, we took a look at the new P.C leader, Pierre Poilievre. We also talked about some personal experiences that affected us throughout the week, and so much more.
So last week we found out that the grassroots BLM organization is suing BLM international, for miss appropriated funds, so as part of our conversation this week, we focused on the neo-liberalism of social justice movements.
On this week's episode, Daniel & Gavin took a look at the controversial rapper known as FN Meka. Created by white men and signed (and quickly released) by Capitol Records we asked the question what does this mean for art and exploitation of race?
Gavin & Daniel spent this week talking about the Canadian Liberal party's decision to cancel an anti-racist program because of Consultant Laith Marouf's alleged racist tweets. They also talked about Joe Rogan's calling Canada a "communist country".
Gavin & Daniel talk about the Wisconsin school board's decision to eliminate all pronouns in emails. (A normal move). As well they took a look at Canada's foreign policy and how its roots in anti-blackness hurt countries like Hati. That and so much more on this week's episode of Uncolonized.
We're back! This week Gavin & Daniel talk about the themes in Jordan Peele's new film, NOPE. They discuss how we exploit trauma for profit and how the machine makes it all envitable.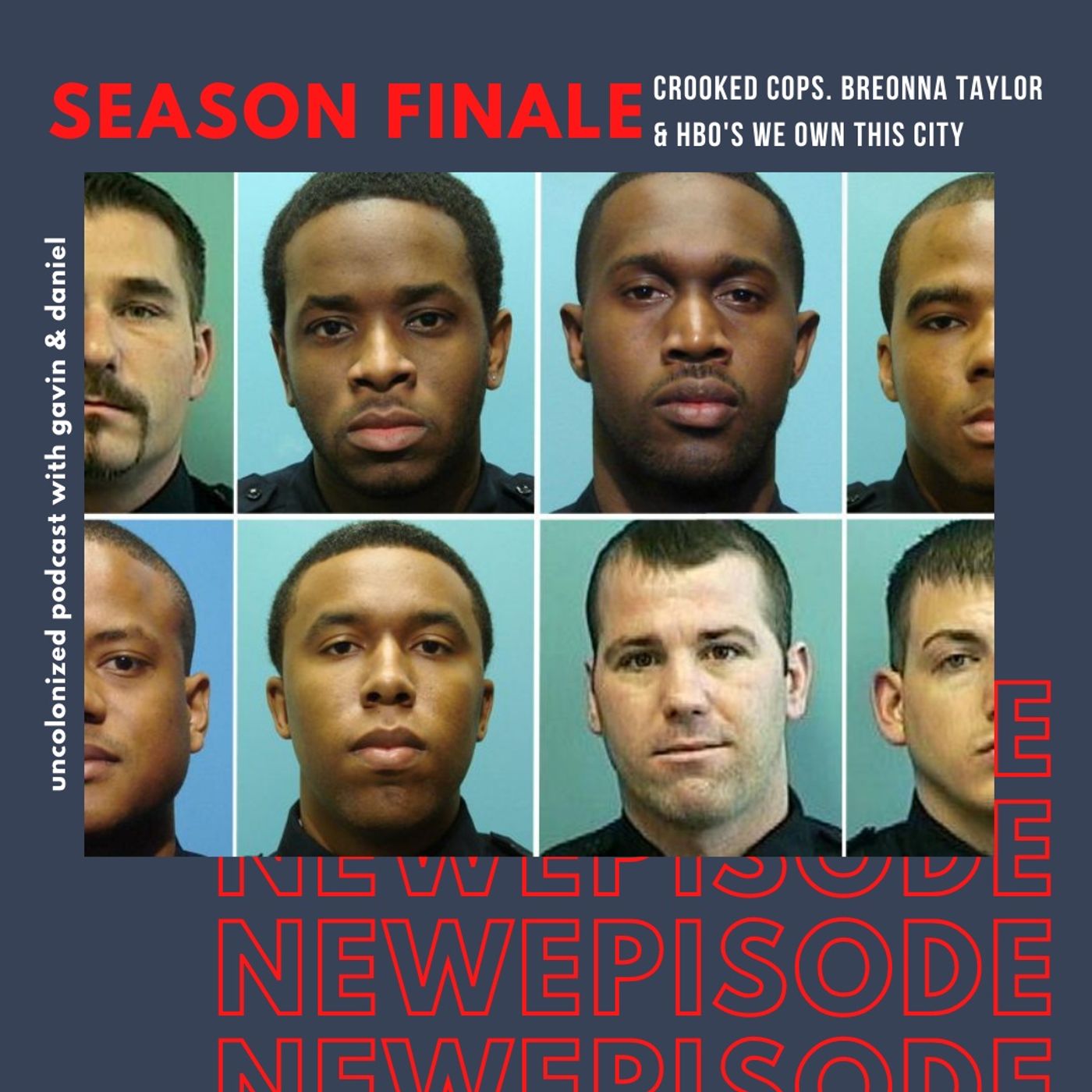 S10E10: Season Finale
2022-06-1344:38
In our final episode of the season, We talked about the ever-growing corruption in America's police departments, its effect on the Breonna Taylor case, & how HBO's We own this city depicts how inevitable it is in this current system.
The Ontario provincial results are in, however in this episode (recorded last week) we wanted to go through each parties platforms, because frankly we didn't hear much from any of them.
This weeks episode we took a look at the tragedy of 10 people being murdered in a Buffalo grocery store, and how the great replacement theory isn't just a fringe talking point for "extremist" white people. On a side note we will be taking next week off, but back for the following week.
In this week's episode, Gavin & Daniel took a look at the W. Kamau Bell HBO documentary, We need to talk about Cosby, They also touched on the eventual monoplization of the pot dispensary industry in Ontario, and much more
So there was another 'Freedom' convoy. This time because of COVID mandates being lifted almost completely, these bikers road for something else. Gavin & Daniel talked about it, and how to Ottawa police, calling someone fascist is now a hate crime. Speaking of hate crimes, Hamilton is not only on top for them, but it's getting worse. This and much more on this week's episode of Uncolonized.
United States