Discover
Cubs On Deck
Claim Ownership
We continue to churn through the affiliate previews, this time with South Bend broadcaster Max Thoma. There are plenty of returners in the rotation that Max spent plenty of time around in 2022 including Porter Hodge and Luke Little. The duo ends the show talking about an absolutely loaded lineup.
We keep the season preview festivities rolling, this time breaking down the Double-A Tennessee Smokies. Greg Huss is joined by one of the South Bend Cubs broadcasters, Brendan King, to discuss a ton of the players he saw take the field a year ago.
We're starting off a series of affiliate previews with the Triple-A Iowa Cubs. Greg Huss is joined by a new co-host, I-Cubs broadcaster Alex Cohen, to talk about both the prospects and veteran guys that will make up the rotation, the absolutely loaded bullpen, and a hitting group led by Brennen Davis and Matt Mervis.
Greg and Bryan dig being able to watch Cubs prospects on the same field as the Major Leaguers so they talk about some standout performances by PCA, Darius Hill, Caleb Kilian, and Ryan Jensen. They also give their reaction to some of the pitch clock outcry as two guys that spent all year in 2022 watching minor leaguers play with the clock. The guys end the show by identifying Major League players and minor league prospects that would be perfect fits for a MLB/MiLB Big Brother program.
All three co-hosts of the show sit down for an episode as Greg Huss, Greg Zumach, and Bryan Smith run a snake draft to try to assemble the best roster of Cubs prospects. Each guy drafts 20 players a piece! You get to decide who has the most stacked squad!
There is simply no way you can listen to Cole Roederer speak and not get amped up. The outfield prospect joins the show to discuss his battle back to regular playing time after his injuries, what it was like playing this winter in Australia, the mindset you have to have when facing a pitcher like Eury Perez, and he gives us an update on the fellas!
For the first time this winter, we have enough news to do a big analysis episode! The two Gregs talk about all the goings on at the Cubs Convention in Chicago which came with a prospect panel with plenty of good sound bites and a fair bit of news including PCA in Major League Spring Training, some players on World Baseball Classic rosters, and plenty of International Free Agency signings to dicsuss. Stick around until the end to hear Zumach's Draft Corner.
Greg and Bryan sit down to chat with one of the top pitching prospects in the system, Jordan Wicks. The lefty talks about his comparisons to another lefty by the name of Jon Lester, why he has incorporated a brand new cutter, and why he and DJ Herz are inseperable.
As we prepare to enter 2023, Greg and Greg make 8 New Year's resolutions on behalf of the Cubs farm system:5:10 Matt Mervis cements himself as a MLB first baseman11:05 DJ Herz establishes a breaking ball15:10 DJ Herz improves his command19:30 One starting pitcher breaks out in Myrtle Beach26:50 Multiple catchers step forward35:40 Reliever develop train does not slow down44:30 Outfield prospects make it OK to lose Ian Happ49:30 Five Top 100 Prospects
Bryan joins Greg in this episode as the guys put some finality to the Rule 5 Draft saga followed by some talk of new/old friend Brailyn Marquez. The majority of the episode is spent addressing the all important question of "What prospects might we see in Chicago next year and in the future if the front office fails to sign one of the four free agent shortstops?" The guys end the episode by answering some awesome listener questions!
Greg Zumach joins Greg Huss in his first episode as co-host of the show. In this episode, the talk about the Cubs adding Brennen Davis, Kevin Alcantara, Ben Brown, and Ryan Jensen to the 40-man roster and mention a few players that might be worth drafting in the upcoming Rule 5 Draft. They finish the episode by digging into their new prospect lists, dropped on NorthSideBound.com!
Greg Huss is joined by Bryan Smith in the very first episode of Cubs On Deck! True to form, the guys dig in deep on many prospects as they take a look at who warrants being added to the 40-man roster ahead of the Rule Five Draft deadline.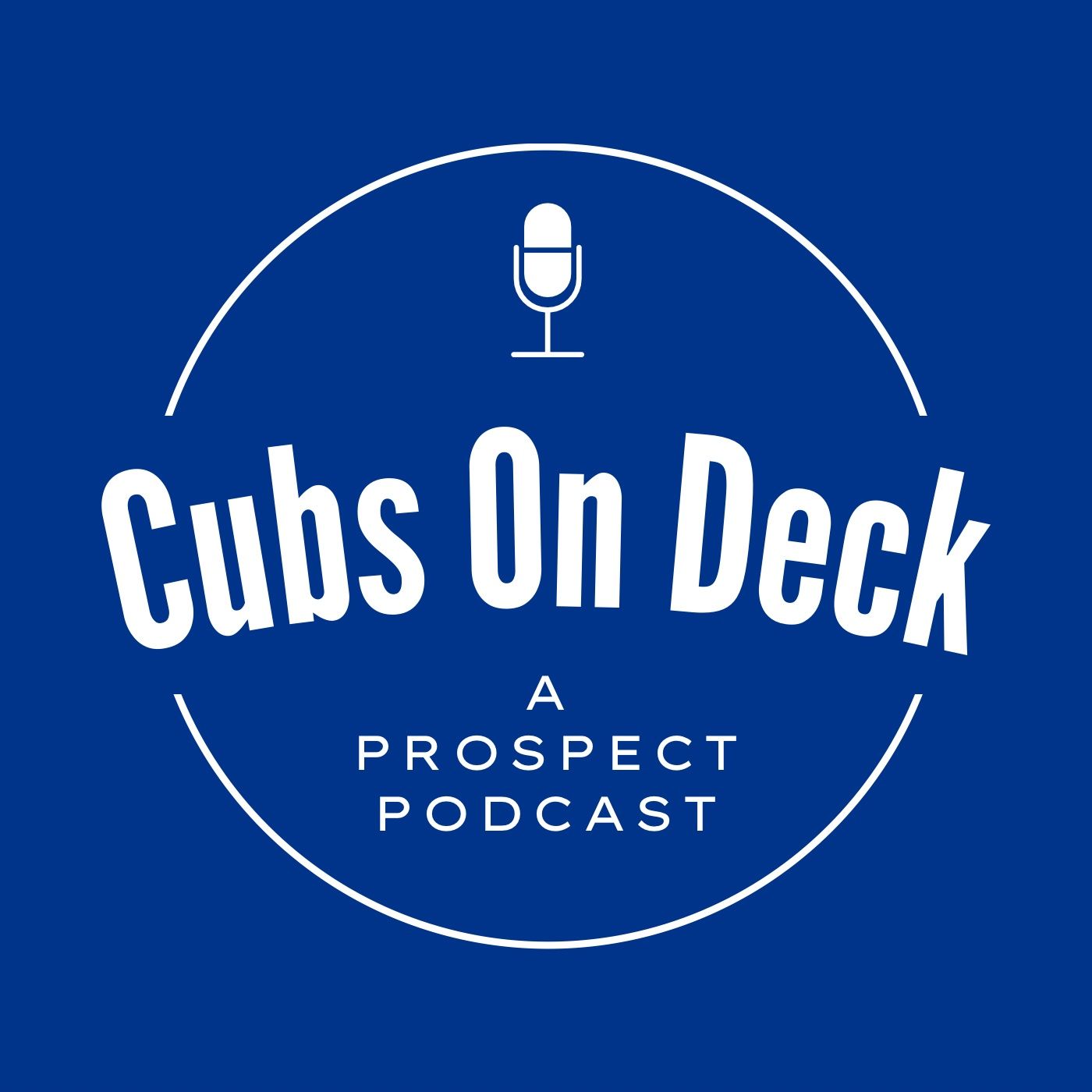 The Chicago Cubs have one of the most prospect-obsessed fanbases in all of baseball, so it is only appropriate that we fans deserve a podcast dedicated entirely to the Cubs minor league system.
United States