Discover
Plus Four Podcast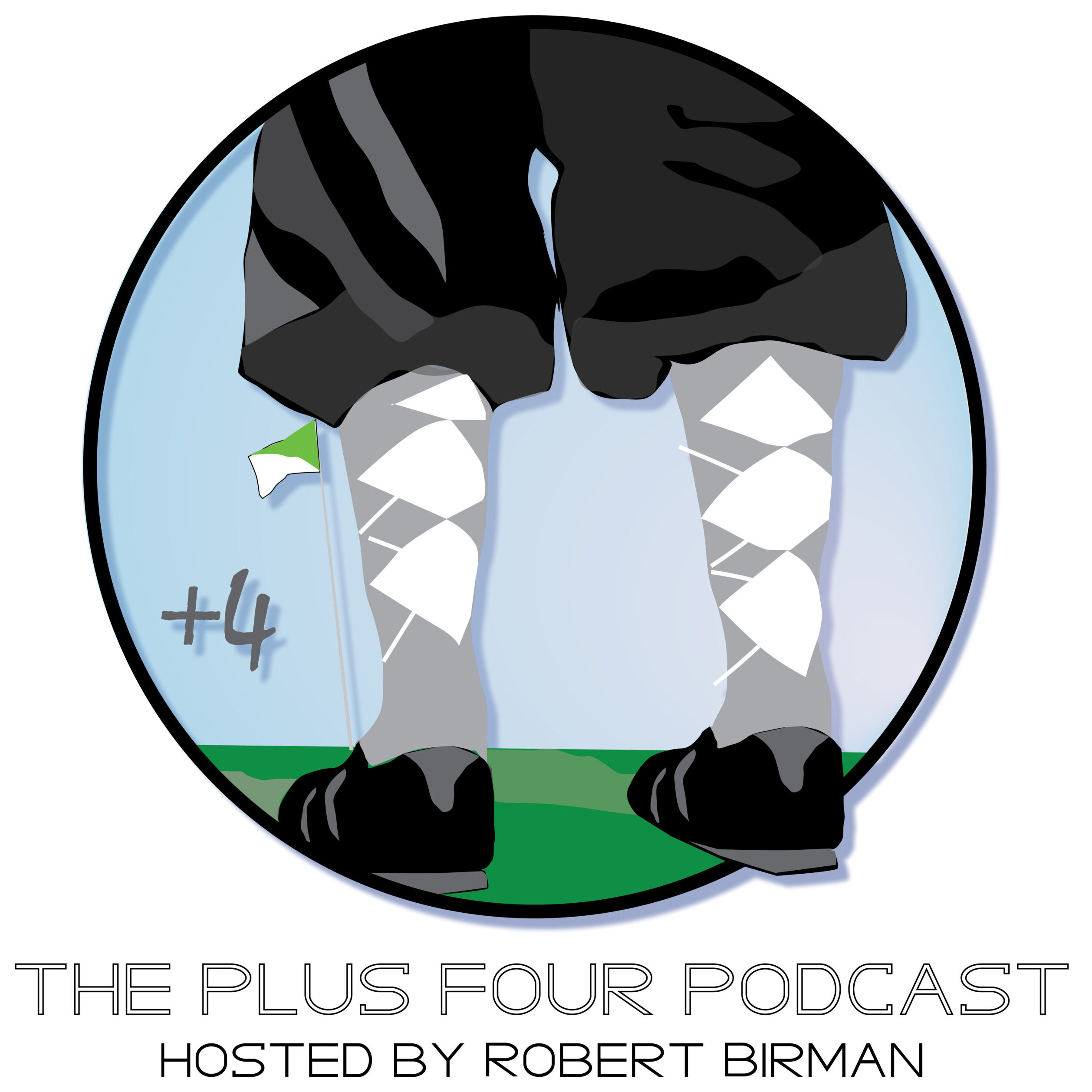 Alastair J. Johnston has traveled a long way from Glasgow since his days as a lad. One might say that he has had a knack of being in the right place and the right time, but he might caution—to some degree—that one makes his own luck. In this episode, we learn about Johnston's magnanimous and unprecedented recent donation to the R&A of the entire contents of his 34,000-volume golf book collection; of his unrivaled relationship with Mr. Arnold Palmer, to whom he served as representative at IMG, the global agency in entertainment, sports and fashion; and of the origins of the PNC Championship, held annually in December in Florida—Johnston's brainchild honoring the unique connection the game of golf provides to generations of families, and the bond it nourishes between parent and child. Of the donation, Martin Slumbers, Chief Executive of The R&A, said, "We are very grateful to Alastair for this generous gift. We are excited to continue his vision and support his desire to display this collection in its entirety in Scotland. I can think of no more appropriate place than St Andrews to create the world's most comprehensive library of golf books." Your host wishes to thank Michael Morrison (author and historian), first, for tweeting an image of The Chronicles of Golf: 1457 to 1857, Johnston's 700-page chronology of the earliest legacies of the game. That tweet led me to discover Mr. Johnston's published works, including The Clapcott Papers, which is discussed in the episode; and Seattle-based golf book dealer, Peter Yagi, for making the connection for me to contact Alastair for the podcast. As is mentioned in the pod, the Johnston library collection—I submit—represents a true legacy gift to golfers forevermore. 100 years from now, serious students of the game will wish, as many of us do today, that they could thank those (like Alastair) who so thoughtfully and carefully stewarded the tradition and history of the game in their time, for we are all better for it. Well played, Mr. Johnston.
Sometimes in life, you meet a kindred spirit. Peter Grunwell, co-owner of Fine Golf Books of St. Andrews, is just this person. He, along with his wife, Anke Bruxmeier, have been in the golf world for more than 55 years, combined. Peter was a British PGA professional and a member of the United States Golf Collector's Society. Anke, a native of Germany, was a PGA professional as well for over 25 years. Together, they are living the modern-day dream. They live in St. Andrews, collect antique, rare, and new golf books as well as memorabilia, play golf in the epicenter of the royal and ancient game, and have unending opportunities to meet golfers and golf collectors nearly every day of their lives. Fine Golf Books does more than just sell books—they also deal in authenticated autographs, support the independent publishing of important titles, sell varying valuable works on paper, and the occasional golf-related collectible. In this episode, host Robert Birman speaks with Peter about his journey to building one of the leading sites for antiquarian and rare golf book buyers, and his observations about the field, its avid collectors, and the variables that face book lovers, dealers, and publishers today.
The R&A World Golf Museum is a 'must-see' destination for every first-time visitor to St. Andrews. The modern-day successor of the former British Golf Museum, it raises its ambition to play a pivotal role in delivering on one of the R&A of St. Andrews' core objectives—to be a leading body within the world of golf that engages and supports activities to ensure golf is a thriving sport for all on a global scale. Following three weeks of hickory golf throughout Scotland, podcast host Robert Birman had an opportunity to tour the Museum's newly-reimagined exhibitions, which were extremely impressive, and to speak with the longstanding and visionary director of the R&A World Golf Museum, Angela Howe. This episode recaps the final week of our 21-day visit to the Glasgow are, Ayrshire, the Mull of Kintyre, the Highlands, Moray, Aberdeen, and St. Andrews, and highlights Ms. Howe's creative work leading the Museum and overseeing the collections of the R&A since 2009. images used with permission courtesy of the R&A World Golf Museum
In 1887, Robert Finlay became a benefactor and founder member of the Nairn Golf Club. He was President from 1911-1929. Horace Hutchinson, who won back-to-back Amateur Championships at St. Andrews and Hoylake in 1886-87, is associated with Nairn. The Nairn Golf Club archive has helped to trace back the details of Hutchinson's link, which involved affiliations with Scottish national politicians. FA (Frank) Fairlie was Captain of the Nairn Golf Club in 1901-02. Fairlie was fourth son of James Ogilvie Fairlie, the man who enticed Tom Morris from St. Andrews to Prestwick in 1851 a crucial factor in the establishment of the Open Championship in 1860. Many hands have shaped Nairn golf course and in 1887 Andrew Simpson Keeper of the Green at Royal Aberdeen laid out the original design. In 1890, Old Tom Morris revised the course and extended it westward over the Earl of Cawdor's property. Twenty years on, and the most prominent impact on the layout of the Championship course was from the five-time Open Champion James Braid (and the first to break 70 at Nairn with a 69 in 1901) altered tees and bunkers before creating new greens of singular subtlety. Then in 1920, new holes at Delnies were designed by the irrepressible Ben Sayers of North Berwick before, once more, Braid returned to contribute his expertise. And in 2018 the Club undertook a large renovation project of the Championship course from renowned Architects Mackenzie and Ebert. We sat down during the 2022 World Hickory Open to speak to the newly appointed archivist at Nairn, Hugh Sutherland, about the collection, its importance, and the ways in which it informs the membership.
The first podcast from our 21-day journey in Scotland features week one in Glasgow, Ayr, and Campbeltown, getting to know golf on the west coast of Scotland. This episode features conversations with the archivist at Prestwick Golf Club, Mr. Andrew Lochhead, just prior to the official 150th anniversary of the first Open on October 17, 1860. It also includes information from the archivist at Western Gailes Golf Club, Mr. Turner Bone, who's course boasts a decidedly different path towards becoming one of the great links in the nation. Playing Prestwick and Western Gailes was enough of a joy for any man, but to sit and bear witness—particularly in the case of Prestwick—to the volumes of paper archives the Club has retained since 1851, including most (if not all) of Tom Morris' receipts for his wages, and an original set of clubs he made personally for one of the early members was a life-changing experience. In this episode, both stewards of their Club's pasts share insights into their collections, each club's history, and some of what resonates with them most. Seeing these 19th century links has proven to me that golf was an adventure sport, pure and simple. Their is a boldness and audaciousness to both layouts, as well as the others mentioned in this audio postcard, namely Dunaverty, Machrihanish, and Irvine Bogside. Some of the documents discussed at Prestwick can be seen in Geoff Shackelford's blog, here. There is also a great piece from Golf Illustrated here on the Prestwick Golf Club and it's legacy. You can click on the image of Mr. Lochhead to watch the Cookie Jar Golf film about the famed and beloved club.
The World Hickory Open returns in October 2022, after a two-year hiatus due to COVID-19. A group of ten intrepid hickory golf enthusiasts from the Pacific Northwest are making their way to this year's event at Royal Dornoch, Nairn, and Castle Stuart, following a 21-day itinerary that begins on the Glasgow coast at Western Gailes and ends with six nights in St Andrews, with rounds every single day and— often— twice per day for those who are up for it. Host, Robert Birman, outlines the itinerary for this journey and provides a sneak peek into some of the special interviews arranged during the epic trip-of-a-lifetime, including visits with archivists of numerous courses in Scotland, the owner/operators of Fine Golf Books in St Andrews, and the Director of the R&A World Golf Museum. Courses on this trip include: Irvine Bogside, Western Gailes, Prestwick St Nicholas, Prestwick, Shiskine, Dunaverty, Machrihanish, Machrihanish Dunes, Fortrose & Rosemarkie, Traigh, Brora, Boat of Garten, Golspie, Nairn, Castle Stuart, Royal Dornoch, Cruden Bay, Cullen, Fraserburgh, Stonehaven, The Old Course, New Course, Eden, Jubilee, Renaissance Club, North Berwick, and others TBA.
Precision is a word that aptly applies to Dr. David Brown, owner of McIntyre Golf Company, the leading manufacturer of replica golf balls in the world. (He even plays Nicoll Precision irons from the mid-1910s.) An orthopedic surgeon by training, specializing in knees and overall sports medicine, he meticulously crafts gutta percha balls, brambles, mesh pattern and small dimple balls appropriate for play with pre-1935 clubs. And like his predecessor, Chris McIntyre, he brings a relentless curiosity and scientific rigor to the process, from sourcing raw materials to creating the perfect systems and processes to replicate these precious items for thousands of players from here to Japan. Brown is an avid runner and bicyclist, and frequent guest at tournaments throughout the U.S. and British Isles. He has represented America at the International Hickory Cup (now Freeman Cup) and is an enduring presence at the Hickory Grail tournaments, held every other year in a true Ryder Cup format; it's Europe vs. America for hickory Golf. He's one of the true gents in the gentlemen's game, and is quietly helping new generations to experience the sport we all love with a touch of the past. Brown is a member of the Nebraska Hickory Golf association, one of the leading regional groups in the United States, and the only one that boasts a hickory golf Hall of Fame. In this episode, we'll explore the wide range of products that Dave oversees and travel vicariously through his exploits in the game.
Their 2021 Trip to East Lothian and Fife While enduring the pandemic, hickory golfers everywhere dreamed of a return to the links and the prospect of getting back to international competition, camaraderie, and travel. Many of us suffered months of travel bans and course closures. Lingering for many was the potential that the 2021 World Hickory Open in St. Andrews would be our moment—our triumphant 'return to normalcy' and the first, big international opportunity to reengage with our brothers and sisters from around the globe in a convivial and memorable summit. As they say, the best laid plans... Scotland hadn't lifted the quarantine by the time decisions needed to be made. The 2021 W.H.O. was officially canceled. Two intrepid players—cofounders of the Southern Hickory Golf Society in the U.S.A.—said, "phooey, we're going!" [Sanitized for your consumption] No W.H.O.? We'll chart our own plan. And what followed proved to be a magical experience among new friends and old, on some of the most hallowed grounds for golf, culminating in a final day on The Old Course to cap off what was already a trip of a lifetime. Join us as we relive their trip and hear about the intricacies of planning and performing for 11 straight days in East Lothian and Fife, including 36-holes at Muirfield and the resplendent lunch with their members. St. Andrews photos copyright of Foremost Golf Photography
Jeffery Ellis began collecting golf clubs at an early age and found that the literature that was available for up-and-coming collectors of antique golf instruments was sorely lacking. What is an ambitious and enterprising person to do, but set one's mind to creating the most definitive and authoritative publication of antique golf clubs and their history. Nothing stops Jeff Ellis—whether on an auction floor or in achieving his goals. Heck, he even created his own publishing company, Zephyr Productions, to make his dream a reality in 1997. Ellis has since published a two volume expanded edition of The Clubmaker's Art which features over 400 new images and extensive new information. Many exceedingly rare and historically important clubs have been added to every chapter in the book. The section on fakes and replicas is five times as large as that in the first edition. Mr. Ellis also recently published the history of Ping by personal invitation of the Solheim family (And The Putter Went … PING). Ellis runs his own golf club auction site where we accepts consignments of authentic golf collectibles. His painstaking research and lifelong obsession is a gift to all hickory golf enthusiasts, now for time everlasting. He also published The Golf Club which features rare treasures made by Scotland's Old Tom Morris known as "The Grand Old Man of Golf" and Hugh Philp often called the Stradivarius of clubmakers. You will also find modern masterpieces by Ping, Spalding, Callaway, MacGregor, Titleist, Nike and others. In this episode, we discuss his early years in collecting, how prices and competition has changed in the last 30 years, and a few of the special clubs featured in his nearly 800 page compendium. The Clubmaker's Art is a must-have for every hickory golf club collector!
The 18th hole at Mid Pines The Carolina Hickory Golf Association is dedicated to preserving the traditions of the ancient game of golf. Conceived in 2004, and formalized in 2005, it is one of the first—if not THE first—regional hickory golf association in the United States. The fortunate few who call the Carolinas their home know what it's like to play on sandy soil with whispering pines and a layer or two to keep the morning chill from your shoulders. I would argue—as I believe Donald Ross must have—it is one of the most ideal places in all of North America for the sport. CHGA grew from the legendary origins of the Mid Pines Hickory Open. In fact, the pro at Mid Pines was a co-founder of the Association, and is a guest in this episode. It was a treat to spend some time with founding captain "Lang Willie" Engelson, current captain Richard Schmidt, and PGA professional, Rob Pilewski. We spoke of their evolution, their association with LPGA member and World Golf Hall of Fame inductee, Peggy Kirk Bell, the estimable contributions of Jay Harris, Frank Boumphrey, and so much more. When a guest in the Carolinas, you're treated right. These three exemplify this culture and are a credit to the growth of hickory golf in the United States.
The Florida Hickory Golfers are a regional group of golfers dedicated to preserving the pureness and authenticity of golf by playing with hickory shafted clubs on traditional golf courses. At over 65,000 square miles, the state covers a vast territory, yet this group manages to build success upon success, now boasting a groundbreaking partnership with the Florida State Golf Association, which is exponentially elevating their presence and setting a new standard for other statewide regional playing groups in the United States. Like so many groups, FHG started as an offshoot of Golf Collector Society events. Collectors at these events would grab their 100 year-old clubs and hit the nearby links, thrilled to discover the old clubs still had quite a bit of game left in them. They now host the Temple Terrace United States Professional Hickory Golf Championship, Winter Park Hickory Classic, and the Race to Mount Dora, among many other monthly events. Captain Mike Stevens was joined by co-conspirators Bill Geisler and Rich Grula for a reflection on this progressive regional hickory golf organization that manages, in spite of their growing media presence and expanding annual events calendar, to keep it simple. Growing the game, enjoying one another's company, and welcoming new players is the hallmark of the Florida Hickory Golfers vibe. They give us all something to emulate as, as I note at the end of the conversation, they very well could become the fastest growing hickory association in the USA.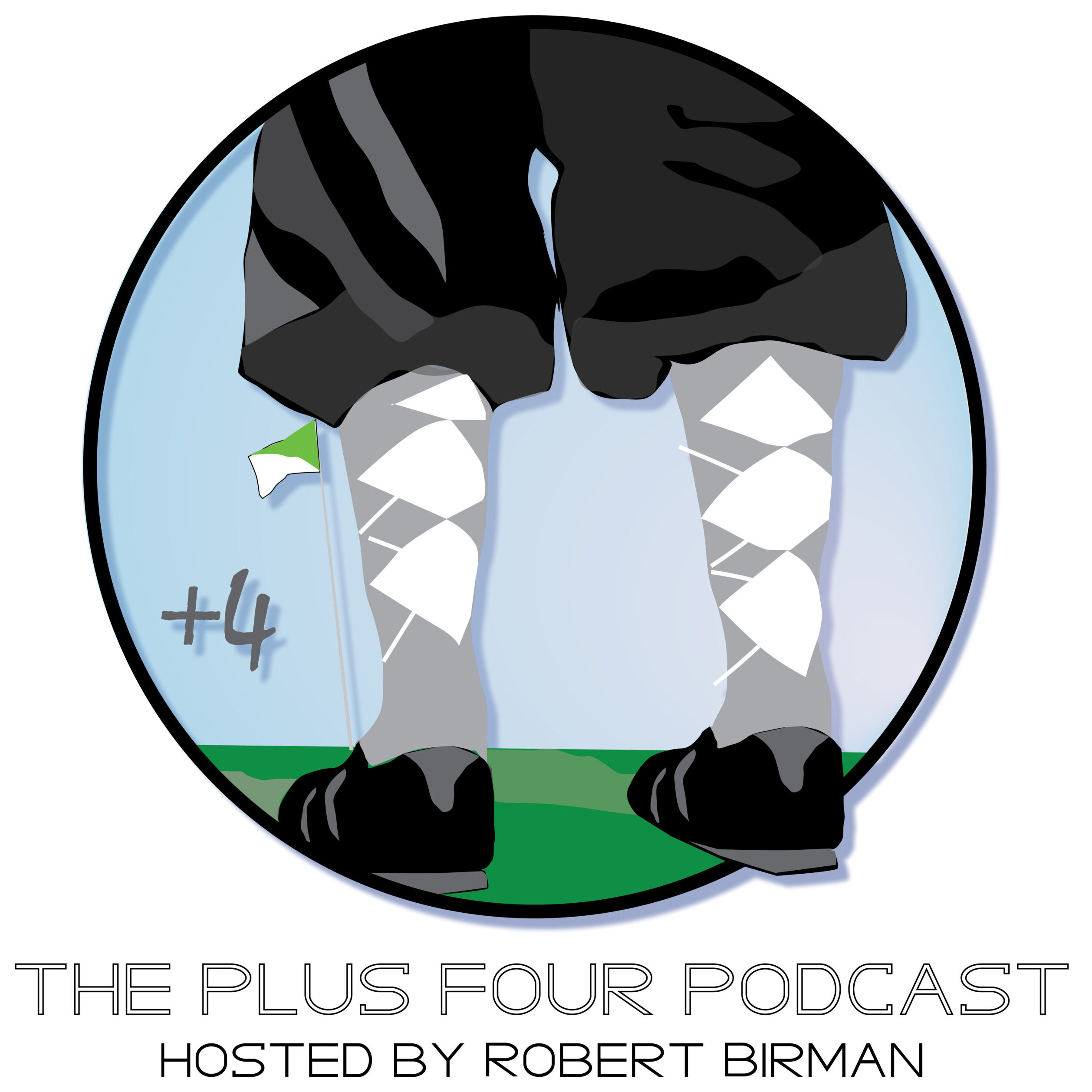 Photos from the Winnipeg Free Press website There aren't many people devoted to the craft of hand-making longnose clubs as they were made in the 19th century. Kelly Leonard is one of those rare exceptions. Based in Canada, Kelly is a one-man show. By day, he makes his living in construction, but in his free time, he's passionate about hand-shaping wood, horn, brass, and linen to create magical and modern instruments from start to finish that send the bearer back to the time before the modern golf ball was invented. A Leonard club is made for gutty or featherie golf, but as you'll hear in this episode, some have been using Kelly's longnose clubs for gutty and even casual rounds with a modern, low-compression golf ball with nothing but blissful feelings and that small connection one can conjure with players the likes of Robertson, Strath, Morris, Anderson, Park, Balfour-Melville and others. Kelly suspects every handmade longnose club has six solid hours of shaving, sanding, rasping, gluing, and finishing in them…and he's made more than 400 so far. This is serious stuff. Of late, he's been producing clubs on templates of some of the Greats, from McEwan, Forgan, Philp, Cossar, Park, and Dunn. What are you waiting for? If you love hickory golf, and you play with clubs from 1900-1935, and/or replicas, there's only a few centuries of other authentic versions of the period golf experience at your disposal! Kelly recommends using the McIntyre Park ball with his clubs, but whatever you do, look around, consider our forebears, and if you're curious, feel part of history in your hands and ears, and all of your senses, by swinging a longnose golf club. Find Kelly on Instagram
Author, inventor, craftsman, and bon vivant—Tim Alpaugh has an unassuming manner about him, but don't let that fool you. He possesses a keen eye for detail, and a passion for history. In this episode, we'll hear about Tim's journey from the fast-paced corporate world to a life-changing decision in the 1980s to give it all up and become a carpenter. Some of the same skills that propelled him in business, translate to the creation of bespoke cabinetry or to his growing popularity as a craftsman of hand-made divot tools, tees, trestle sticks, bag stands, and so much more. Tim's work is featured in the January 2021 issue of Golf Digest and he is completing a long-anticipated sequel to his first book, Claret Dreams: Historic Hickories in the Modern British Open. He's a founding member of the NY-area Metropolitan Hickory Society and has a loyal social media fan base to boot. I hope you'll gain inspiration from Tim's ingenuity and creativity, as I do. He's an original. You can contact Tim at claretdreamer@gmail.com and find him on Instagram at https://www.instagram.com/claretdreamer/ Images of Tim's work can also be found on the Plus Four podcast website.
As member number three in the Golf Collectors Society (Now the Golf Heritage Society), John Capers III knows a lot about the value of preserving golf heritage and has established himself as one of the world's authorities on Club archives. His personal devotion and example have set the bar for Clubs worldwide to emulate, and he's an advocate for sharing this work. Any club can, nee should, commit to conserve their history–as John puts it–it is never too soon to start on this journey, regardless of the age of your course or club. In this episode, we explore the essential steps for clubs to consider when starting an archive, how John's years of work have changed his own relationship with the members at his club and with the club's role in its community, and just a little bit about how the chase works to secure often rare and singular artifacts that are iconic emblems of one's club's legacy and past. Read John Capers' full bio here Spend a day with John Capers, the Merion Golf Club's Historian/Archivist. Have a walking tour of the historic East Course and hit a few shots (the fewer the better) along the way. Enjoy a lunch on the world famous upper terrace. Then finish off the day with a guided tour of the clubhouse's many room displays and its treasured Archives. A fortunate member since birth, he grew up under the watchful teaching eye of Fred Austin, Son-in-Law of world renowned teacher Ernest Jones. He had a competitive family, headed by his mother, eleven times Merion Club Champion. At twenty-one, a plus two and Captain of a Division One golf team, he finally beat her – she played from the middle tees. Twenty club championships later, Junior, Regular, Senior and Super-Senior, over six decades, his passion has turned to the preservation of Merion's history and sharing it with members, guests and visitors. The Club's Archives has digitized over two hundred thousand documents, half as many pictures and contains over a thousand other items plus fourteen hundred books, dating back to the 1860's. With the assistance of the Club's Archives Committee every clubhouse room has turned into a show place to tour and learn the history of Merion. A number of Clubs here and abroad have visited Merion to investigate how their history can be preserved. We call it part of "the Merion experience". Merion is fortunate to be a part of golf's history and the membership enjoys sharing the course's and the clubhouse's treasures with the world. John Capers has spoken about "how and why to start an archives" to the City and Club Managers Association, the Club Managers of the City of New York and the Club Managers of Oregon plus various Clubs around America. John Capers has been published, recognized and participated in a number of books, magazines and on the following broadcasts, CNN, Golf Channel
Wood-shafted golf club repair and restoration isn't always for the faint-at-heart, but those who are willing to learn, can certainly deal with a large majority of maintenance issues with our clubs.  In fact, these clubs are more forgiving than we first imagine. For bigger challenges, however, there are a few "go to" craftspeople who bring a career of experience and skill to any restoration project—from a complete rebuild to custom work of any kind.  One of those people is John Henry Williams. In this episode, we cover a broad range of topics related to club care and restoration and John shares some of the unique processes that he has fine-tuned to restore years of practical life to even the most battered and abused hickory golf clubs. Even if you think you know everything about club repair, you'll want to hear about his vacuum technique to infuse low viscosity epoxy into every nook and cranny of a cracked golf club head.  It's possible that no one else does what John can do. We refer to several products and services throughout the episode.  Links to some of those are below.  Thanks for listening and subscribing to the Plus Four podcast.
Induction ceremony, Nebraska Hickory Golf Hall of Fame, 2019 We've heard about B.C. and B.C.E., but what about B.S? "Before the Society!" What was the world like before the formation of the Society of Hickory Golfers? We thought we'd sit with some of the early influencers who helped create the SoHG to hear from them—first hand—what led to the motivation to start a formal society, how it all came to pass, who we've lost since then, and how they regard the evolution of the sport and its membership more than 20 years later. The ultimate outcome? It's what we all know – we play this sport for the social connections and relationships formed as a result of meeting like-minded stewards of the traditions of the game. In this podcast, you'll get a sense of the years of commitment and camaraderie that led to the formation of the SoHG. These three representatives share their insights and their personal touchpoints with the game in a wide-ranging conversation. With any luck, it'll inspire new players to join us too, and experience the game as it was meant to be played. Since 1963, Tad Moore has been designing custom golf clubs for the most discriminating amateur and professional golfers in the world. Tad is recognized in the golf industry as one of today's premier club designers. Tad was born in 1941 in Toledo, Ohio to a golfing family. Tad's parents, Thad and Hazel Moore were avid golfers along with his older brother, Bill. Tad's mother and brother saw to it that Tad learned the game and Tad won the Sylvania Club Championship in 1972, 1975 and 1977 with his exceptional putting. Tad has been active in hickory golf for many years and was a founding member of the Society of Hickory Golfers. Today this group is the most influential group in hickory golf. Tad has won many hickory championships across the USA and is a respected authority on equipment and the game. Tad is currently on the executive committee of the SoHG and hosts the Southern Hickory Four Ball golf tournament every spring. Tad's golf club designs are distinguished by their classic and timeless shape. Tad has used the Professional Tours around the world to test his club designs. At one time Tad had over 72 of the finest players using his putters on Tour. In 1991, Ian Woosnam won the coveted Masters Tournament with one of Tad's putters. Tad has also produced a driver that Sean Fister used to win the Remax World Long Drive Championship in 2002. In 2005, Tad introduced his innovative line of hickory-shafted golf clubs that today are very popular among hickory golfers across the globe. These were the first NEW hickory shafted clubs to be produced in the USA since the early 1930's. Tad's hickory club designs are patterned after the successful designs of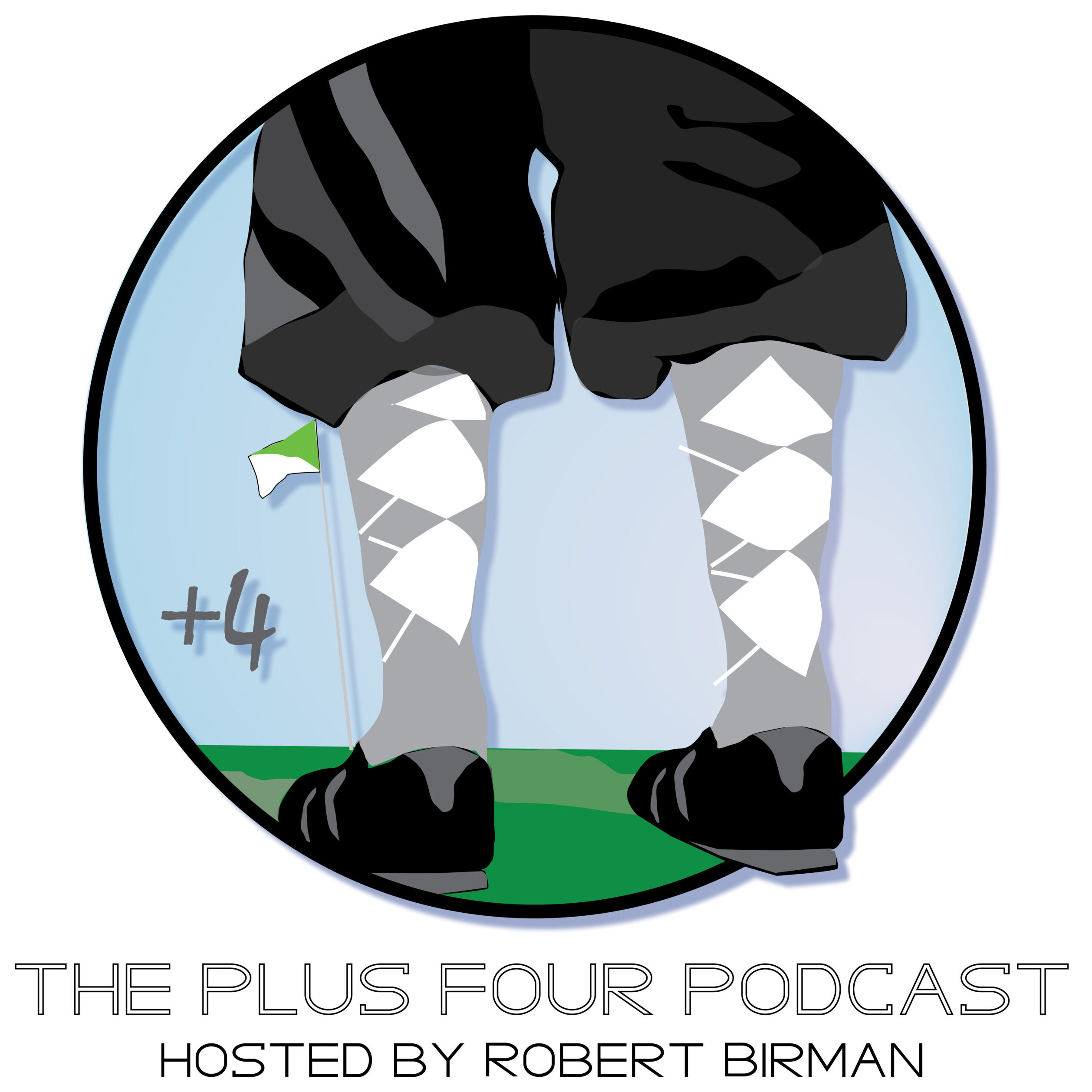 The Plus Four podcast is a new series aimed to highlight the personalities, passion, and pursuit of the game of golf as it was prior to 1935 around the world. You can subscribe to the series via iTunes, Google Play, Stitcher, or Spotify. Subscribers will be provided new episodes as they come out. So, please join us, and connect to the wide world of hickory golf in the new year. Our first episode is being taped on December 28, 2020, and will be released in the New Year. Far and sure.Explore our website at www.plusfour.org.
United States