Discover
Wedding Qs Live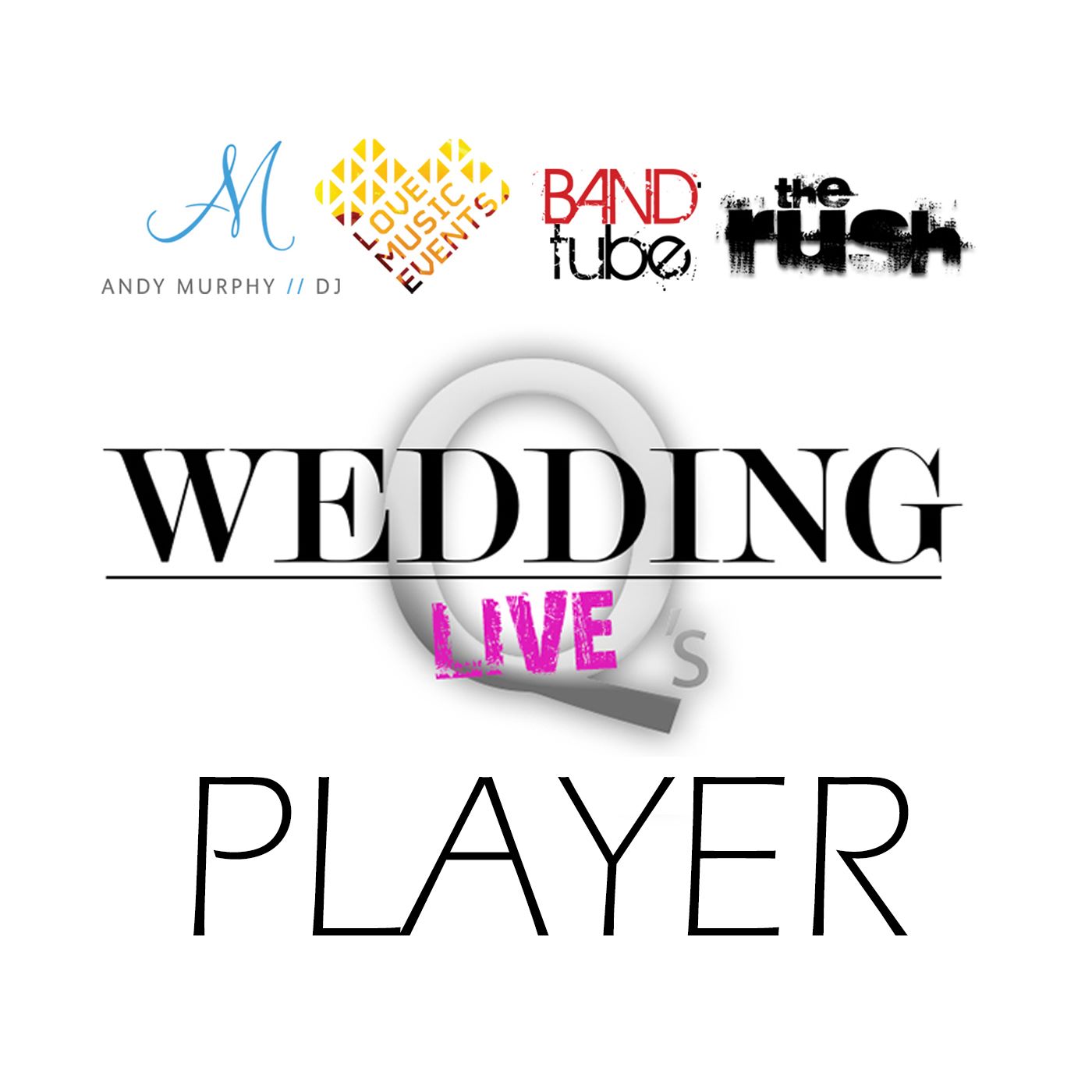 Claim Ownership
Light hearted chat this week just with Co-Hosts Andy Murphy & Gavin Jones around all things Wedding Music, so discussing from the point of view of a DJ and a band. We discuss: Music for the Ceremony Running the Wedding Breakfast First Dances Music for the Evening Requests Then we have a bit of fun by doing our 4 Desert Islands discs and have a chat through music that we love and why!
This week, Gavin & Andy chew the fat with Wedding industry heavyweights and multiple Award Winners Jonny Draper & Howard Wing - chatting all things Music, Photography, Wedding Planning, Kids at Weddings, Unplugged Weddings and much more
This episode covers all things to do with Destination Weddings as we have a chat with the Owner of 'Tuscan Wedding' Jill Romanelli
Wedding photographers Andy Griffiths & Adam Joe Roberts talk with Wedding Qs LIVE presenters Gavin Jones & Andy Murphy. Discussing wedding photography and much more... recorded live from Didsbury House Hotel.
The pilot episode of our new Wedding Qs Live podcast for 2019, Andy & Gavin chat generally about their plans, why they are changing to a podcast and the first episode which will be aired next week. For more information www.weddingqslive.co.uk
Episode 7 features Wedding Hair and Make Up, an incredibly important aspect of the Wedding day and one where information on the subject can greatly vary. We have Sonara and Mairead to discuss the subject with our special guest presenter Jennie Sawdon. We also have live performance from Dean Mac and his band performing songs from his new EP and a couple of cover versions. All broadcast from award winning Ashfield House in Wigan. Hosts Gavin Jones and Andy Murphy
Gavin and Andy chat to Love Bridal Boutique and Whitefield & Ward about Wedding Dresses and Groomswear. Live performance from Strings Attached.
Tonights broadcast from the fantastic Owen House Wedding Barn is a chat with Jonny Draper - Award winning Wedding Photographer. Chatting through the different styles of photography, his journey and his relationship with his couples. To view the broadcast in full please visit www.facebook.co.uk/weddingqslive
Tonight we feature Sam Fitton Awards Winning Wedding Magician and Olly and Suzy Pearson from The Word is Love talking about all things Lighting fro Weddings and Magic! Its a great broadcast, featuring some tricks from Sam!! To watch the actual Facebook Live broadcast please visit http://www.facebook.com/weddingqslive
Wedding Qs Live 4 focusses on Wedding Planning featuring some fantastic experts in the Wedding Industry. First we have Adam Evanson from Vanilla in All Seasons wedding Catering talking about his business and the venue Chethams Library in Manchester We then have the fantastic Jennie Sawdon performing live for us and sitting on the sofa talking about Wedding Entertainment Lucy Wright from Lucy Wright Events chatting about the role of a Wedding Planner and finally Julia Braime from Brides Up North and Unveiled magazine talking about trends in the wedding world and what she does If you would like to watch the broadcast you can find it on http://www.facebook.com/weddingqslive
Wedding Qs Live 5 focusses on Photography and Videography. We have 5 of the industry's best suppliers with us, the photographers: James Jebson Photographer David Stubbs Photographer James Tracey Photographer and the Videographers Stefan Remneson from YSD Media Roland Turner from RT Productions We also have some fantastic live music from Benjamin Smith to watch the broadcast on Facebook please visit http://www.facebook.com/weddingqslive
United States