Claim Ownership
Author:
Subscribed: 0
Played: 0
Description
A string of Texas murders in the 1980s remains unsolved. One man sits in prison for stealing the lives of three women. Did other serial killers strike the same community in the same time period? Or did this man's murder spree reach much further than DNA can prove? From the pages of The Reporter's Notebook, join us for still ... every Thursday beginning Jan. 28, 2021, as we piece together the truth and tell the real stories of lives cut short.
When Angela Ewert vanished after pulling over to the side of a highway late one night, police realized an ominous pattern was emerging. She was the third young woman in about 10 weeks to go missing from the same part of town and under eerily similar circumstances. www.thereportersnotebook.com
Three weeks and one block. That's what separated the disappearance of Sarah Kashka from Angela Ewert. Investigators were certain they were on the right track.
Catherine Davis was the first victim whose disappearance became the focus of a new police task force. Weeks later, Cindy Heller didn't make it home one night after delivering a message for a stranded driver.This episode is sponsored by EmpowerEDU. For more information, check out one of the two sites below:https://teacherbeachretreat.splashthat.com/https://teacherpoconosretreat.splashthat.com/www.thereportersnotebook.com
We walk through the details of seven different men who were living in or passing through North Texas in the mid-1980s. All but one of them killed multiple women or girls. Could any of them have killed Catherine Davis, Cindy Heller, Angela Ewert or Sarah Kashka? It's certainly possible.
The man we think committed this horrendous storm of destruction grew up in Fort Worth and knew the city well. He was eventually convicted of murdering three area women, but police have long theorized he killed more. His known crimes included signatures that are chillingly similar to the murders we've been analyzing. We'll tell you what we know about this man and reveal a disconcerting twist in an already tragic saga.
Two women vanished in the second half of 1983, but police had no reason to believe the cases were related. Other than seemingly minor details, no obvious similarities stood out. But when we pinpoint our prime suspect's confirmed crimes on a map, layer the details of these cases on top and then review all the parallels to the 1984 unsolved murders, a predator's web comes into focus.
Up until now, all the victims of these unsolved cases were out and about when an unseen stalker stole them away. Aware of the threat area women were facing, Terri McAdams took precautions. She should have been safe inside her fiancé's apartment as she baked him a surprise for Valentine's Day. Instead, that was the night a furious monster crept in.
Color on a weather radar is fairly easy to interpret. Bright oranges and reds mean a strong storm is on the move. Green means light rain. But human behavior can't be packaged so neatly. For years, law enforcement agencies developed profiles of people who commit certain types of crimes, like serial murder. These profiles defined which variables increase the likelihood that someone should be considered a suspect, including the color of their skin. Time and again, they were proven wrong. Dead wrong.
As we wrap up the season, we talk about three more potential cases and the new technology that could help solve some of these murders. We also reveal what specific step police are taking on one of the original seven cases. What we've learned gives us real hope for answers. What might unfold in our next chapter?www.thereportersnotebook.com
In this Season 1 bonus episode, we discuss new information about potential suspects provided by our listeners and the producer of another true-crime podcast. You'll hear from Final Days on Earth host and producer Claire St. Amant. We also share an interview with a woman who escaped an abduction attempt in the same neighborhood and around the same time Sarah Kashka vanished. As we discuss other fascinating tidbits, you'll get a look ahead to Season 2 of "still…"www.thereportersnotebook.comwww.finaldaysonearth.comfwpdcoldcasesupport.org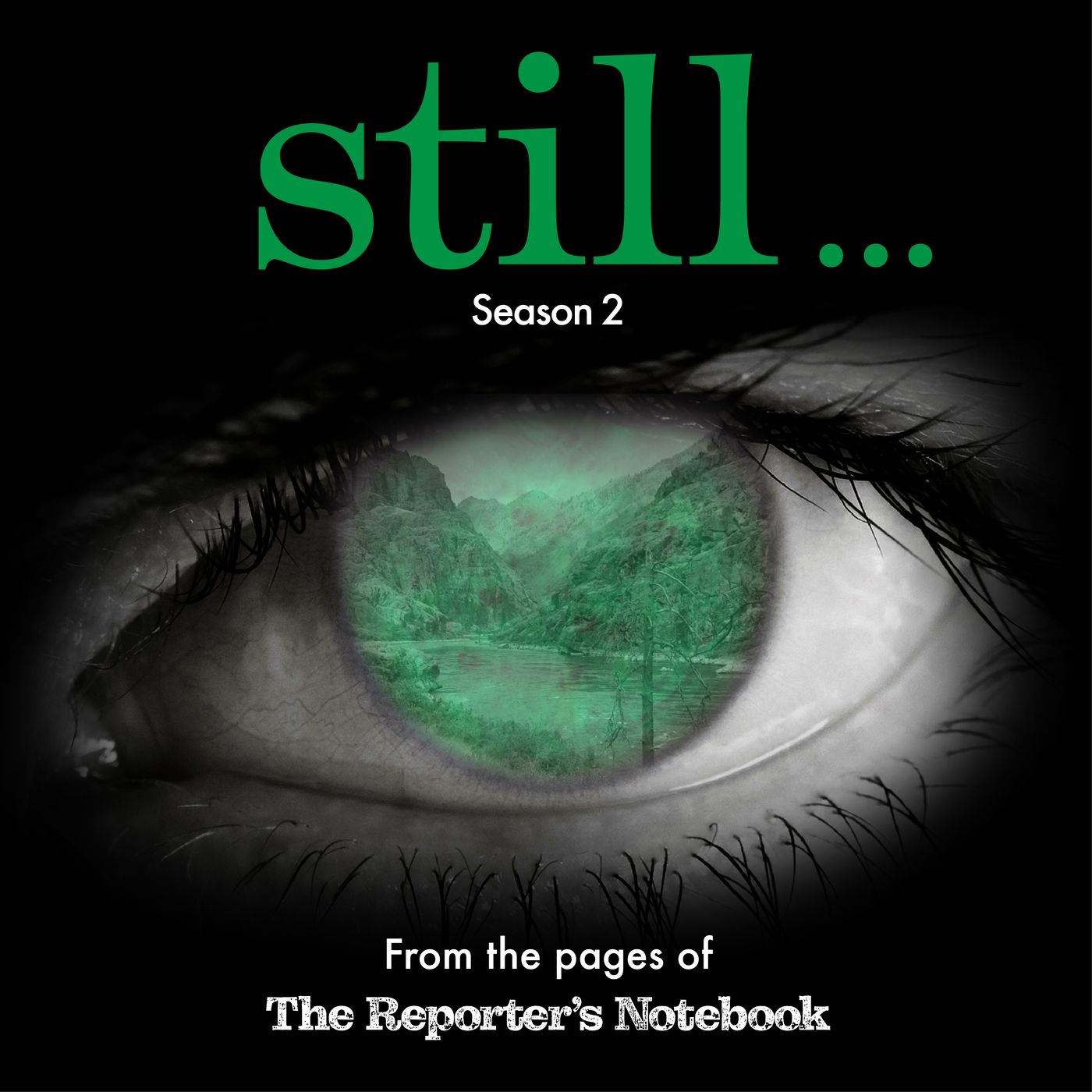 In 1976, a Lewiston, Idaho, woman mysteriously vanished one night and was presumably murdered. Almost exactly two years later, a woman's body was found in the woods by hunters more than 70 miles away. Like everyone associated with the cases – we're trying to figure out, was she the same woman? With DNA and modern forensics, that should be easy, right? What could have happened that has kept those long-awaited answers hidden? Join us Jan. 27 for Season 2 of "still..."
Ralph Otto's accounts of what happened the night his wife disappeared changed with each retelling. Ralph's allies had explanations for why Patricia Lee Otto would suddenly abandon her two young daughters in the middle of the night. Patty's family, though, is certain that Ralph killed her and hid the body. As this story begins, you'll hear what some of the earliest police reports said and what was found inside the Otto home.
As rumors begin swirling about Patty's whereabouts and why she may have vanished, Ralph's psyche seems to be unraveling. Is he spiraling out of control or carefully spinning a trap? We'll tell you about the things in Ralph's and Patty's lives that helped shape their personalities and may have foreshadowed the events that followed.
The strange details of things that happened in the weeks after Patty vanished leave us with even more questions. Was Ralph being set up for a crime he didn't commit? Was he intentionally leaving false clues to mislead investigators and even his own family? Was someone else tampering with possible evidence? Did Ralph actually confess? Hang onto this rollercoaster ride as we search for answers.
The only confirmed witness to what happened the night Patty Otto vanished was her youngest daughter. We'll listen as she describes the traces of memory she has from that awful night. You'll also hear where people who know Ralph Otto think he may have buried his wife and why some of his closest allies think he's guilty.
Hunters found a murdered woman in the woods in 1978. Investigators were never able to identify her, however Patty Otto's daughter believes the woman is her missing mother. But now, the Jane Doe's remains are missing too. Can a search dog help uncover the answers we need?
As a second search dog comes on the scene to hunt for missing pieces of the Jane Doe's skeleton, we learn more about Suzanne's quest to discover what happened to her mother, and we discuss what became of her father, Ralph Otto. Has the trail for Patty Otto gone cold, or did the torch Suzanne took up shed new light on a seemingly unsolvable crime?
We spend time detailing what was and what wasn't found inside the shallow grave where the Finley Creek Jane Doe was discovered. Can any of these details get us closer to learning who the woman was and who may have killed her? We also reveal an interesting twist related to the discovery of her remains.
We walk through some of the theories we've developed about how Ralph Otto might have been able to conceal a murder and what factors may have influenced the decisions he made. Do our conjectures hold water? Is the Finley Creek Jane Doe Patty Otto? And what's next for these investigations?
United States