1.6: Eli's Coming
Description
Tesla and Schrödinger try to track down a quartet of Mandroids on the Princeton campus, while Dot and Milton journey to the center of the Teslalator to evade a rogue Mandroid hand.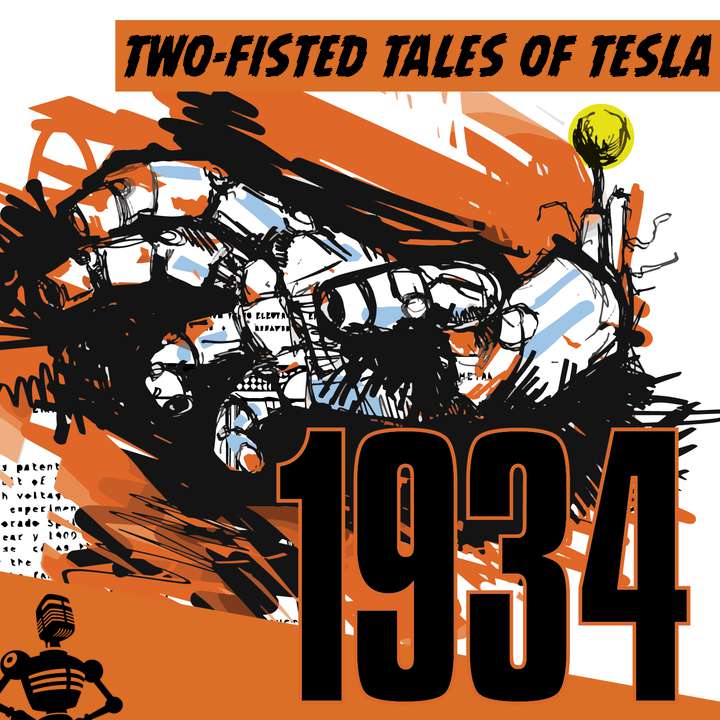 Two-Fisted Tales of Tesla, Part 2
Host David J. Loehr
Sponsors



Quatermass Inc. - Don't half-mass it. Quatermass it.




Lohengrin Beer - Choose your beer… wisely.



Show Notes & Links
Written by David J. Loehr
Directed by Serenity Caldwell
Produced and edited by Jason Snell
Original music by Christopher Breen
TWO-FISTED TALES OF TESLA


Glenn Fleishman as Nikola Tesla


Serenity Caldwell as Dot


Karen Pike as Elsa


Moisés Chiullan as Erwin Schrödinger


Aleen Simms as Helga


David J. Loehr as Eli Cummings


Marisa McClellan as Anna Schrödinger


Christopher Breen as Tigertail 1


Jason Snell as Announcer, Tigertail 2


Brian Hamilton as Student


and introducing Rocket as Milton


"The Tigers Roar" and "Going Back to Old Nassau" by David J. Loehr, arranged and performed by Christopher Breen
and


Philip Michaels, your announcer


Support this show and other shows like it on The Incomparable network by becoming a member. Members get early access to podcasts, bonus episodes, and more.