120. The Wrap on "Thrones"
Update: 2019-05-20
1
Description
One of the constants on this podcast from the very start has been Game of Thrones. That's despite the fact that one of the hosts can't stand the show. That's why when we really want to get into the weeds on the how, we call in two experts on the genre and the show: the Free Beacon's Sonny Bunch and the New York Times' Ross Douthat. Together with John and Jonah, they parse the good, the bad, what worked and what didn't. Needless to say, this episode of GLoP contains MAJOR Game of Thrones spoilers so if you have not seen the series finale, you should not listen to this podcast until you have.
Dracarys!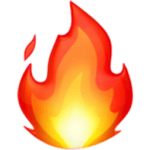 Join the conversation and comment on this podcast episode: https://ricochet.com/podcast/goldberg-long-podhoretz/the-wrap-on-thrones/.

Now become a Ricochet member for only $5.00 a month! Join and see what you've been missing: https://ricochet.com/membership/.

Subscribe to GLoP Culture in Apple Podcasts (and leave a 5-star review, please!), or by RSS feed. For all our podcasts in one place, subscribe to the Ricochet Audio Network Superfeed in Apple Podcasts or by RSS feed.